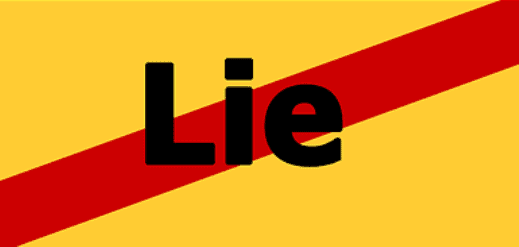 I've heard a lot about this dividend investing book: Dividends Still Don't Lie.
So, I picked up a copy of Dividends Still Don't Lie from my local library. And, read through it over the last couple of days.
Dividend Investing Books
My goal over the next few months is to read some different dividend investing books.
I am very dedicated to dividend stock investing. Having implemented my own dividend investing strategy in the early 2000s, I have learned a lot from hands-on experience.
But I haven't read many books on dividend investing. Up to this point, I have only read the Ultimate Dividend Playbook by Josh Peters.
Most of my information about dividends and dividend investing has come from personal finance magazines. And, a couple of investment newsletters dedicated to income investing.
Before we get started, here is a little background and clarification on Dividends Still Don't Lie…
Related: My favorite dividend exchange-traded fund
Dividends Don't Lie
In 1988, Geraldine Weiss wrote a book called Dividends Don't Lie. That book detailed the dividend value strategy behind Investment Quality Trends.
Ms. Weiss founded Investment Quality Trends. It is a successful investment newsletter.
Dividends Still Don't Lie
In 2010, Kelley Wright wrote and published an update to Dividends Don't Lie. Mr. Wright has taken over as the editor of Investment Quality Trends.
His book, Dividends Still Don't Lie – The Truth About Investing In Blue Chip Stocks and Winning In The Stock Market is the subject of my article today.
Dividends Still Don't Lie was published nearly a decade ago. But, I found the investing concepts for making money with dividends to be quite timeless.
What follows is a brief review of some of the major topics covered in Dividends Still Don't Lie. And then, I wrap up with a few of my personal opinions on the book.
Related: AT&T dividend stock for high yield – Read my review
Dividend Value Strategy
My main points focus on what the author calls the dividend value investing strategy.
In simple terms, the dividend value strategy strives to identify high-quality blue-chip dividend-paying stocks. Once identified, those stocks are purchased only when they represent good value. When they are overvalued, they are sold for profit.
That seems like a pretty solid investing approach to me. Buy low, sell high! But why? The author puts "why" right out there:
It's all about the cash. Generating sufficient cash to meet your needs will be a primary objective until you die.
Let's see how he goes about generating that cash.
Related: How to pick dividend stocks
Identifying The Best Long Term Dividend Stocks – Quality First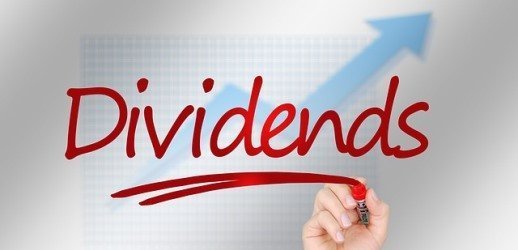 Each blue-chip dividend stock must pass the following dividend stock screener to be judged as quality.
Dividend increases – Increased at least 5 times in the past 12 years
S&P quality rank – "A" category ranking
Liquidity – At least 5 million shares outstanding
Liquidity – At least 80 institutional investors
Uninterrupted dividends – At least 25 consecutive years
Earnings – Have improved in 7 of the last 12 years
The process of identifying a high-quality dividend-paying stock narrows the population significantly. Usually, less than 300 stocks.
These remaining stocks represent potential investment candidates. But, they are only purchased when they represent good value.
Related: Can Apple keep up the dividend growth – Read my review
Identifying Undervalued Dividend Stocks – Valuation Is Second
The book recognizes different indicators of a stock's value. This makes sense to me. I do the same thing.
Value is somewhat subjective. So, it helps to look at a stock's value using different measures to make a judgment.
The value measures Dividends Still Don't Lie uses are:
Historically low price to earnings (PE) ratio that is below that of the Dow Jones Industrial Average
A current ratio of at least 2 to 1
Debt to equity ratio no higher than .5 to 1
A stock price no higher than one-third of book value
Dividend stock value measures 2 through 5 listed above are important. But, they merely confirm the value signal of the dividend yield.
According to Dividends Still Don't Lie, the dividend yield is the main indicator of value. It's called the dividend yield theory.
Related: Genuine Parts stock for dividend growth and safety
Dividend Yield Theory
The yield theory of dividends tells the investor to buy and sell when the dividend yield indicates to do so.
In simple terms, a stock's dividend yield fluctuates around a relatively fixed level over the years. This level approximates the fair value of the stock.
When the stock's current dividend yield is far enough above its historical average dividend yield, then the stock is likely undervalued. And when its dividend yield is beneath its historical norm, then the stock could be overvalued.
Investment Quality Trends is a paid service that provides long term charts using a proprietary algorithm to establish these buy and sell signals. Other paid services provide similar metrics.
I did some searching on the internet for free services. But didn't come up with anything that looked useful.
Dividends Still Don't Lie goes through how the calculations are done. So it is certainly possible for a do it yourself investor to develop the calculations on their own.
In summary, the dividend yield becomes the primary indicator to buy or sell a stock. But only if that stock graded out as high quality from the dividend stock screening process.
Building And Managing Your Ultimate Dividend Portfolio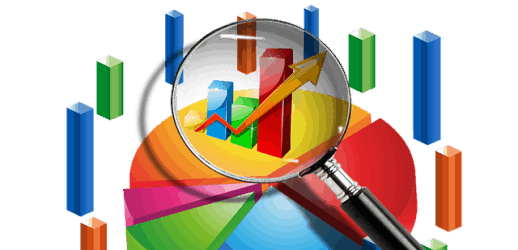 Identifying quality dividend stocks and when to buy or sell them represents the majority of content in Dividends Still Don't Lie. However, the book covers a few other topics.
Investment objectives – This was a good section, in my opinion.
It is important for a dividend investor to set investment objectives. How do you know what to do, if you do not know what you are trying to accomplish?
Dividend stock portfolio size and construction – A few different topics are covered here.
For example, how many dividend stocks should you own for a steady and diversified income stream from dividends? 25 was the suggested number. And, the importance of diversification in that 25 stock portfolio was emphasized.
Macro factors – The investment options and approaches discussed in Dividends Still Don't Lie is a "bottoms up" process to stock selection and dividend stock portfolio management.
However, the book does cover how macro factors impact the implementation of the dividend value strategy. For example, how economic conditions and the trend of the stock market should be considered.
Related: 5 high growth dividend stocks
What I Liked About Dividends Still Don't Lie
Dividends Still Don't lie is easy to read. It is well-grounded in important dividend stock investing principles including:
Screening for dividend stock quality
Judging dividend stock valuation using the dividend yield theory
The importance of determining one's investment objectives
How to construct and manage a dividend stock portfolio
Most emphasis is placed on points 1 and 2.
Where Dividends Still Don't Lie Could Be Improved
I honestly can't find much fault with the book.
As I read it, I initially thought it was short on actionable dividend investing tips to create dividend income. But after pondering that for a day or two, that is just not the case.
For an ambitious do it yourself dividend stock investor, the dividend value strategy can be implemented. The criteria are detailed and explained in the chapters of Dividends Still Don't Lie. One could break it down then and use it to build and maintain a dividend stock portfolio.
Of course, that is what Investment Quality Trends does through their paid newsletter and asset management services. Fortunately, I didn't come away feeling like the book was a sales pitch for their services. I would describe it as a passionate explanation of how they go about their business.
Who Could Benefit From Reading Dividends Still Don't Lie
The beginning investor – Do you want to start investing in stocks? Are you curious about dividend stock investing and want to know if it is right for you?
Then, this is an excellent foundation book if you want to learn about dividend investing and a very solid approach to go about it.
The intermediate dividend stock investor – You are sure to learning something new to add to your dividend investing toolkit.
The advanced dividend stock investor – Dividends Still Don't Lie is an easy, enjoyable, and insightful read. It will likely confirm some of your methods of identifying quality dividend stocks trading at reasonable valuations.
Related Articles About Dividend Stocks & Dividend Investing
I hope you enjoyed the Dividends Still Don't Lie book review!
Disclosure & Disclaimer: I am not a licensed investment adviser, financial adviser, or tax professional. And I am not providing you with individual investment advice, financial guidance, or tax counsel. Furthermore, this website's only purpose is information & entertainment. And we are not liable for any losses suffered by any party because of information published on this blog.