December Goals Are The Foundation For Personal Growth Next Year
As the year ends, focus on setting your December goals. To do so, I have ten personal development ideas you can accomplish in one month.
What's the result? Success now and momentum for the new year.
Let's get moving.
December Goals To Set For Closing The Year Out Right
New month new goals, December. Here are my recommendations for goal setting during December.
Clean up your work files
Consider next year's work goals
Make your office more productive
Embrace seasonal downtime
Read a book about personal finance
Eat a nutritious breakfast every day
Plan and make Christmas great
Enjoy New Year's Eve
Form a vision for the upcoming year
Set a fitness and weight loss goal
Next, let's go through these good December goal ideas one at a time.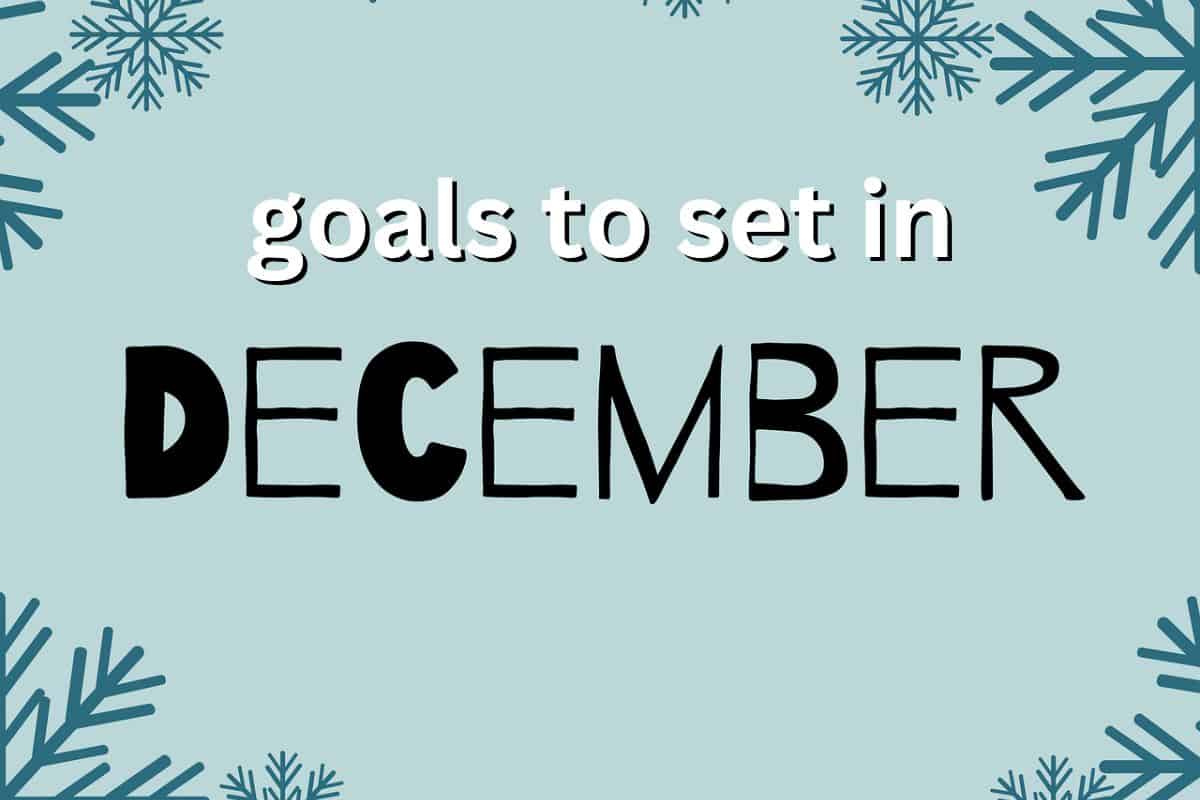 Disclosure: At no cost to you, I may get commissions for purchases made through links in this post.
1. Clean Up Your Work Files
Many of us have a flurry of projects we have closed out near the end of the year. Plus, so many things we've worked on throughout the entire year.
Thus, December is an excellent time to go through and clean up your work files. Focus on both your digital records and paper files.
First, discard anything that is no longer useful. Second, file away completed projects for future reference. Third, organize any work-in-process for a fast start next year.
2. Consider Next Year's Work Goals
While you are cleaning up, think about the future. Start formulating your vision for next year's work goals.
What do you want to accomplish? Where do you want to be in your job or career a year from now?
What projects do you need and want to get done?
Brainstorm and better position yourself for setting tangible professional goals in January.
3. Make Your Office More Productive
Look at both your home office and your office at work. Consider ways to make one or both spaces more inviting and productive.
Here are some professional productivity ideas to consider for your office:
Eliminate clutter
Remove distractions
Make your space more comfortable
Optimize your technology tools
Add a green leafy plant
Include some personal touches
4. Embrace Seasonal Downtime
You may have noticed that today's first three goals concern your productivity and efficiency at work.
Yes, those things are essential. However, it's December.
For most of us, it is the time of year when work slows down. Colleagues take vacation days, and some businesses close down during the last few days of the year.
As a result, you should set a goal for December to take advantage of the quiet time at work. Relax, recharge, and enjoy the holiday season. Reconnect with friends and family.
Okay. We are just getting warmed up. Let's keep rolling through today's new month goals for December.
5. Read A Book About Personal Finance
With your newfound free time, do something productive. I recommend you select and read a good book about personal finance.
The new year is approaching, and January is a great time to focus on your financial fitness. So, embrace the topic in December when you have more free time.
As you read, jot down some ways to improve your finances in the coming year.
6. Eat A Nutritious Breakfast Every Day
One of the challenges of the holiday season is the abundance of food. There always seems to be food at home, treats at the office, and snacks at the next party.
The extra calories can add up fast.
I'm not saying you shouldn't indulge a little. It's impossible to avoid.
However, I recommend eating a sizeable nutritious breakfast every day. My experience suggests that a good breakfast will limit your cravings later in the day when temptation strikes.
7. Plan And Make Christmas Great (or whatever holiday you celebrate)
Have a fantastic Christmas, Hanukkah, Yule, Kwanzaa, Festivus, or whatever you celebrate.
Here are some ideas to make Christmas a little better this year:
Set a budget
Get your shopping done early
Save time by shopping online
Simplify your traditions
Understand your priorities
Decorate your home
Relax
8. Enjoy New Year's Eve
Then make one more push to close out the year positively as you set your goals for December. Forget the peer pressure, do what you want to do. As my hard-core party friends used to say, New Year's Eve is an amateur night.
So, depending on your interests, plan for New Year's Eve.
Go to a party
Enjoy a quiet evening at home
Invite a few friends over
Go on an afternoon hike
9. Form A Vision For The Upcoming Year
I'm big on vision, making December goal #8 my favorite. I like to say, "If you can envision it, you can achieve it. Whatever your "it" happens to be."
Take some time to reflect on the year past. Also, determine what you desire your future to be.
Ask big-picture questions to formulate your vision like:
Where do I want to work?
Whom do I want to spend my time with?
What are my essential personal interests?
What do I want out of my life?
Let the answers to these questions form a distant view of your future self. Then begin setting goals to make your dream become a reality.
For this exercise, you may enjoy this MasterClass about Developing a Winning Mindset. Check it out because success always starts between your ears!
10. Set A Fitness Weight Loss Goal
Speaking of reality, let's get back to goals for December.
Unfortunately, I close out each year carrying a few extra pounds. In case you are similar, start thinking about your ideal weight. Set a goal for how much you want to weigh and by when next year.
All right, there you have my best ideas for December goal setting.
Next, before wrapping up, I will offer a few words and resources about monthly goal setting.
But first, enjoy and save this image to your Pinterest board: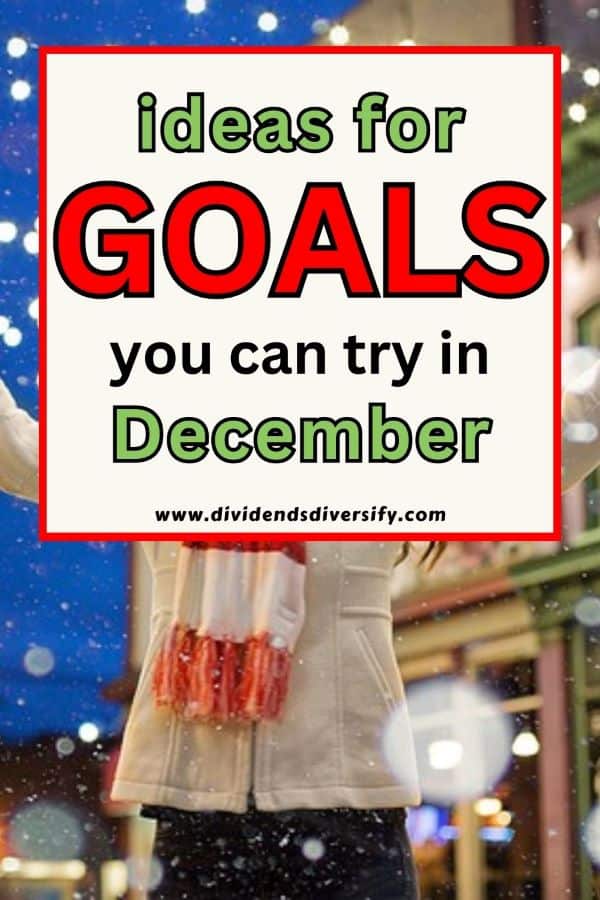 The Importance Of Monthly Goals
I believe in creating a long-term vision for life and setting monthly goals to support that vision. In other words, short-term monthly goals are the key to long-term success.
As you look out long term, you may also like to have plenty of ideas for monthly goals to support your vision.
Goals For Each Month
For your use, here are ten goals for every month of the year.
Setting December Goals For Personal Growth – Wrap Up
I hope you have made the past year everything you wanted it to be. More importantly, I want you to make next year a significant success.
It's goal-setting time, my friend. Be sure to get the best ideas for bettering yourself now, next year, and long term.
Check out my goal-setting guides for assistance because there is always time in the day to improve!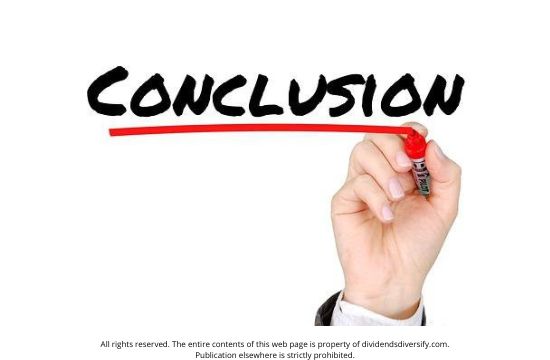 Author Bio, Disclosure, & Disclaimer: Please join me (Tom) as I try to achieve my goals, find my next place to live, and make the most of my money. However, I am not a licensed investment adviser, financial counselor, real estate agent, or tax professional. Instead, I'm a 50-something-year-old, early retired CPA, finance professional, and business school teacher with 40+ years of DIY dividend investing experience. I'm here only to share my thoughts about essential topics for success. As a result, nothing published on this site should be considered individual investment, financial, tax, or real estate advice. This site's only purpose is general information & entertainment. Thus, neither I nor Dividends Diversify can be held liable for losses suffered by any party because of the information published on this website. Finally, all written content is the property of Dividends Diversify LLC. Unauthorized publication elsewhere is strictly prohibited.
Best December Goals To Have For Ending The Year Right