Good Things To Know Before Moving To Bloomington, Indiana
Let's dive into the pros and cons of living in Bloomington, IN today.
Because you never know. The Bloomington lifestyle might be exactly what you are looking for.
So, let's get moving…
Pros And Cons Of Living In Bloomington, Indiana
Here is our list of the top living in Bloomington pros and cons. Important things to know before moving…
Easy access to Indianapolis
Nice neighborhoods
Fun things to see and do
Beautiful outdoor setting
The university drives the economy
High cost of living relatively speaking
Issues with living in a college town
Lack of diversity
Please allow me to review these one at a time. But first, I want to address the big question of the day…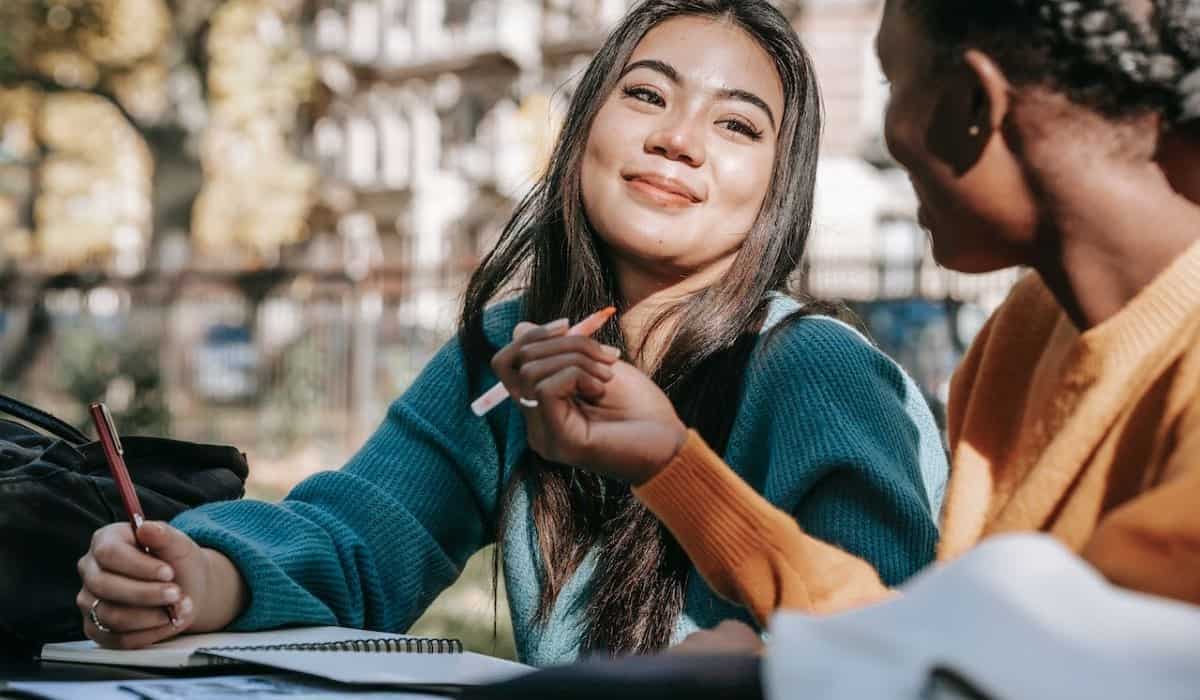 Disclosure: At no cost to you, I may get commissions for purchases made through links in this post.
Is Bloomington, IN A Good Place To Live?
Bloomington, located in "The Hoosier State", is a great place to live for anyone seeking life in a small town. Along with the activities, energy, and benefits that a major United States university offers the area.
Let's examine this answer more closely by going through each of Bloomington's pros and cons…
A Small Town With A Big University
The city has about 85,000 year-round residents. However, each year nearly 45,000 students attend Indiana University (IU).
It is the largest university in the state. Encompassing a large number of specialized colleges and schools. While hosting over 200 undergraduate programs.
Suffice it to say, that much of Bloomington exists to serve this university community. Including public transportation options.
Without the school, Bloomington would likely be much smaller. And just another one of Indiana's many small towns.
On the other hand, with the university. This becomes one of many great college towns to live in.
Next, here is another one of the benefits of living in Bloomington…
Easy Access To Indianapolis
The city is just 50 miles from downtown Indianapolis. So, after moving to Bloomington, know that one of the country's major metropolitan areas is not far away.
In this day and age of telecommuting, it may be possible to pull off the best of all worlds in Bloomington.
Specifically, working for a major employer out of Indy. While enjoying the benefits of living in a smaller community.
Finding a nice place to live is another one of the many reasons to move to Bloomington…
Nice Neighborhoods
The city itself has a bit of sprawl to it. Making it feel even less densely populated. But also giving rise to several nice neighborhoods to settle in.
According to the real estate brokers specializing in Bloomington properties from "The Indiana Team", some of the neighborhoods you will want to consider include:
Cascades / Fritz Terrace / Matlock Heights
Eagle Pointe
Elm Heights / Bryan Park / SoMax
Hyde Park / Kensington
Park Ridge / Park Ridge East / Eastern Heights
Prospect Hill / Near West Side / Maple Heights
Stonecrest / Fieldstone / Stonechase
Tamarron
The Highlands
Winslow Farms
Woodgate / Highland Park Estates / Centennial Park
Collectively, the neighborhoods offer reasonable real estate taxes and a range of median home values. Of course, depending on your exact location and amenities related to the home you are looking for.
Also, you will find, that in and around these residential neighborhoods, low crime rates are typically the norm.
Once you get settled in, there are other advantages of living in Bloomington that you will want to explore…
Fun Things To See And Do
So, consider spending a little of your leisure time seeing, doing, and trying the following…
Exploring the downtown square
Enjoy one of the area farmer's market
Walk, bike, or jog the B-line trail
Explore the Wonderlab Science Museum
Take in a university-sponsored cultural or sporting event
Enjoy the Lotus World Music and Arts Festival
Do some reading in the Lilly Library
Stroll the amazing IU campus
Tap your creative side at the Eskenazi Museum of Art
Go to the Little 500 bike races
…just to highlight a few of the options.
Then, for you more outdoorsy types. The Bloomington lifestyle has a lot to offer…
Beautiful Outdoor Setting
Because southern Indiana is amazing. I love exploring the outdoors here.
Unlike areas of Indiana to the north that are dominated by investments in farmland. Southern Indiana has ridges, forests, lakes, and rolling hills.
First, the turning leaves of fall are very beautiful. So, get out and take in the sights.
One of my favorite places to explore is Brown County State Park. A great place to hike trails and enjoy nature. It is just a few miles to the west of Bloomington.
But there is so much more. For example…
Beanblossom Bottoms Nature Preserve
Monroe Lake
1,200 acre Griffy Lake Nature Preserve
Leonard Springs Nature Park
Also, for anyone who likes to get out on their bike. Know that the roads are great outside of town for cycling.
Rolling, curvy, and picturesque are how I describe them. Unlike a lot of flat farmland. Being exactly what you will see across the Midwestern states.
Okay. That concludes the many good things about Bloomington living.
However, an article about the pros and cons of living in Bloomington isn't complete. Without examining some of the downsides and drawbacks.
Here goes…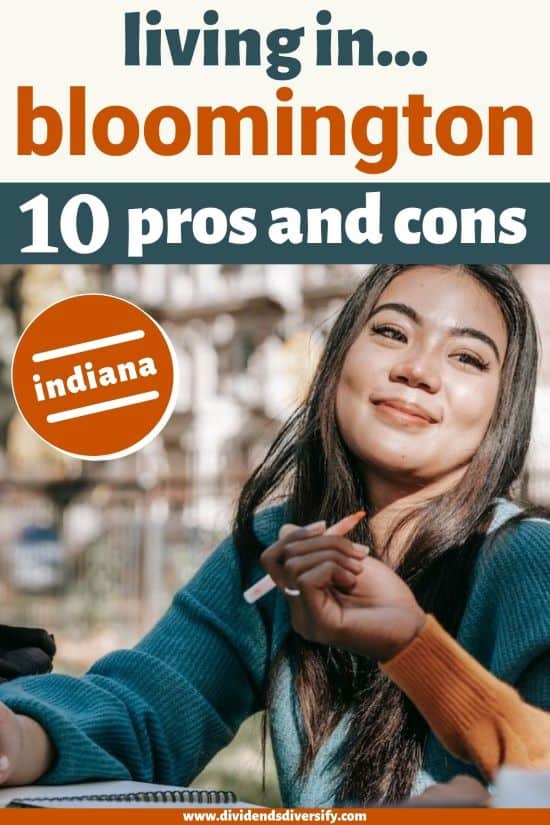 Small Town Living Isn't For Everyone
As I said at the beginning, this is one of many small towns located in the Midwest with a big university in it. Furthermore, not everyone enjoys the small-town lifestyle.
For example, outside of the college scene, there isn't much nightlife.
And you have to be comfortable bumping into neighbors and coworkers about town. Thus, it's not a place for anyone that places a high value on anonymity.
Finally, it might be a little tough for transplants to fit in. Needing to do so with long-established townees.
Here is another one of the disadvantages of living in Bloomington…
The University Drives The Economy
Because, for the most part, the university here is an economic force.
It is directly responsible for nearly 10,000 jobs. And indirectly supports many others.
On the other hand, you won't find a lot of big-name, brand-name employers around town. And most jobs will fall in the education or health care sectors.
Finally, beyond the university, the pay isn't that great. Thus, keeping the average household income on the low side.
So, be sure to fine-tune your resume before moving to Bloomington. To get the best job at the best pay. For this, I recommend MyPerfectResume.
This leads us to another one of the bad things about living in Bloomington…
High Cost Of Living Relatively Speaking
For the most part, the specifics of an Indiana lifestyle are fairly inexpensive compared to the national average. Take your pick from the majority of small towns in this state and you will find plenty of low-cost living options
On the other hand, it is more expensive to live in Bloomington.
First of all, like in other parts of the country, demand for single-family homes has been high. Thus, increasing the median house price.
Furthermore, because of the influx of students each year, apartment rents are high too.
So, whether you are looking to rent or buy. Make sure your credit score is in good shape. You can check your score for free using CreditKarma.
Finally, students, parents, and visitors to the university drive up the price of other things. Such as restaurant meals and gasoline for your car.
But it's all relative. If you are moving from a major city like Chicago. You will find Bloomington cheap.
Conversely, when compared to the majority of small towns in Indiana, it's expensive. So, to save a little extra money, we use Rakuten. For cash back on almost all of our online purchases.
You can learn more about Rakuten here.
Then, there are further negatives to Bloomington living due to the college…
Issues With Living In A College Town
First, the town dies when the kids depart for summer or holiday breaks. It feels kind of empty. Because the infrastructure here is built to support them.
Furthermore, when school is in session, some residents feel offended by the students invading their space.
Finally, by its nature, the population is transient. And outside of the college party scene, there isn't much nightlife to speak of.
So, if you think Indiana is your kind of state. But don't want to put up with living in a college town. Then perhaps you should check out Fort Wayne.
Last but not least, one more of the downsides to the Bloomington lifestyle…
Lack Of Diversity
If you are the type of person that feels more comfortable in an environment with lots of different people. For the most part, this Indiana city isn't racially diverse.
Yes. The university population has elements of diversity to it. Like you won't find in non-university towns.
But, if you aren't running with that crowd. Understand that more than 80% of the community is white.
Okay. That's what I have about this city with a university located in Indiana.
So, allow me to wrap up with a few parting comments…
Pros And Cons Of Living In Bloomington, Indiana
Why move to Bloomington? Well, as you can see, there are plenty of good reasons.
However, here is a good way to think about it…
Ask yourself if you want to live in a small Midwest college town. Assuming you do, this is a great place to live.
Conversely, if what the university offers to the community isn't important to you. Then you can probably find a better and cheaper place to live. That more closely matches the lifestyle you are looking for.
If the latter is the case, then check out…
Our Guides on Living About the Country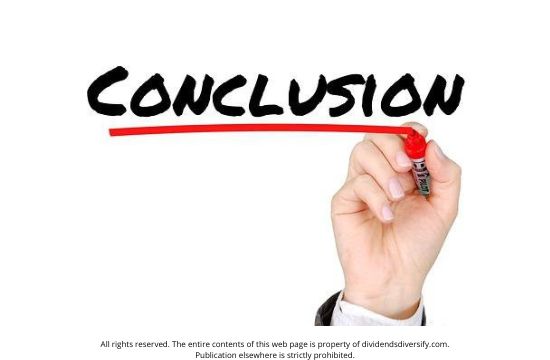 Author Bio: Tom Scott founded the consulting and coaching firm Dividends Diversify, LLC. He leverages his expertise and decades of experience in goal setting, relocation assistance, and investing for long-term wealth to help clients reach their full potential.
The Pros And Cons Of Living In Bloomington, IN Explained