What You Need To Know Before Moving To Madison, Wisconsin
Do you know what an isthmus is? If not, by learning the pros and cons of living in Madison, Wisconsin you are going to find out. Because this city is located on one!
So, for anyone thinking about moving to Madison for work, school, or because you want to live on an isthmus. Then you have come to the right place.
Since we have the advantages and disadvantages of Madison living covered right here.
No delays. Let's get moving…
Pros And Cons Of Living In Madison, Wisconsin
For an overview, here is our list of the most important living in Madison pros and cons…
Robust job market
A variety of great neighborhoods
Excellent public schools
Plenty of fun things to do
Close access to the University of Wisconsin
Extreme weather conditions
High cost of housing
Excessive tax burden
Difficult to navigate
Lack of diversity
That's my take in a nutshell about the Madison quality of life. And I'm sticking to it.
However, allow me to address the big question of the day. Then, I will go through each of these good things and bad things about this city that some call Madtown.
Let's do this…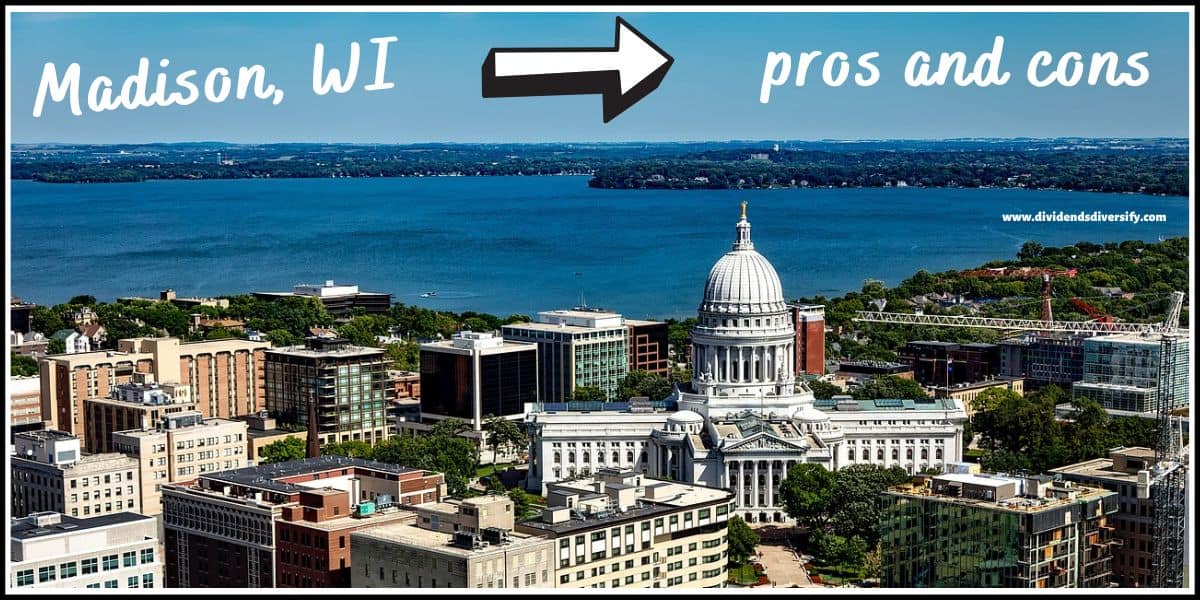 Disclosure: At no cost to you, I may get commissions for purchases made through links in this post.
Is Madison, Wisconsin A Good Place To Live?
Wisconsin's state capital, Madison, is considered one of the best midsize cities to live in the country. It's a superb place to advance your career with a new job. Perfect for enrolling your kids in excellent schools. And a great college town offering many fun things to see and do.
However, life in Madison won't be for everyone. So, let's carefully examine the 10 pros and cons…
Robust Job Market
Anchored by the University of Wisconsin and jobs provided by the great state of Wisconsin government, Madison has a robust and diverse economy. That offers plenty of job opportunities.
The unemployment rate typically runs well below the U.S. national average. And because of its economic diversity and state-supported funding. This economy is fairly stable during recessions or difficult economic times.
Prominent industries operating here include:
Agribusiness
Bioscience
Education
Financial services
Government
Health care
Manufacturing
Technology
Resulting in thousands of jobs from the following major employers:
Alliant Energy
American Family Insurance
Cuna Mutual Group
Dane County Regional Airport
Epic Systems Corporation
Exact Sciences
Fairway Mortgage
Fiskars
Madison College
Meriter Hospital
Spectrum Brands
St. Mary's Hospital
University of Wisconsin
UW Health University Hospital
It's not often that I suggest moving to a new location without securing employment first, However, I make an exception for Madison.
Because if you have skills and are willing to work. You can likely find a job here.
So, give your resume a tune-up. To present your skills and qualifications in the best light possible.
For this, be sure to check out MyPerfectResume.
But you also need a place to live. And that is next, as we discuss another one of the reasons to move to Madison.
As the pros and cons of living in Madison march on…
A Variety Of Great Neighborhoods
If you think of the state capitol building as the city center. From there, you can roughly divide Madison between the east side and the west side.
Furthermore, you can find just about anything you like on either side. However, please allow me to expand on the differences in each area…
East Side Versus West Side Living In Madison
First, all things being equal, average home prices are slightly lower on the east side. Second, the east side has a larger stock of older, smaller homes.
While the west side has more open land for new construction. Providing newer amenities and premium housing options.
The difference in housing stock creates a wide gap in the average selling price between the two areas. However, don't let that fool you.
Because the pricing gap is not that large. When comparing similar size homes of comparable quality.
Finally, most areas around the city are quite safe. With low crime rates.
However, similar to other areas, there are hot spots.
But neither violent crime nor property crime is much of an issue. Not for the typical person like you and me, that know how to stay out of trouble.
So, if you are wondering where to live in Madison. Then I have some neighborhoods to consider as you begin your search…
Select East Side Madison Neighborhoods To Live In
Atwood. A little farther to the east along the shores of Lake Monona.
Maple Bluff. Older executive neighborhood; nice homes near the shores of Lake Mendota.
Monona. On the opposite side of the lake from downtown; offers great bluff views.
Tenney-Lapham. Near Tenney Park; walkable to downtown.
Willy St. This is a great area for restaurants and shops.
Select West Side Madison Neighborhoods To Live In
Dudgeon Monroe. Similar to Willy Street; near the shores of Lake Wingra.
Midvale Heights. Historic neighborhood; close to Hilldale shopping center.
Nakoma Central. Next to the UW Arboretum.
Shorewood. Technically a stand-alone village; a gorgeous wooded established neighborhood.
Vilas. Adjacent to the Henry Vilas Zoo.
Westmoreland. Not far from Camp Randall stadium.
Map Of Select Madison Neighborhoods For Best Living
Here's a view to give you a feel for the city. And the neighborhoods I just described.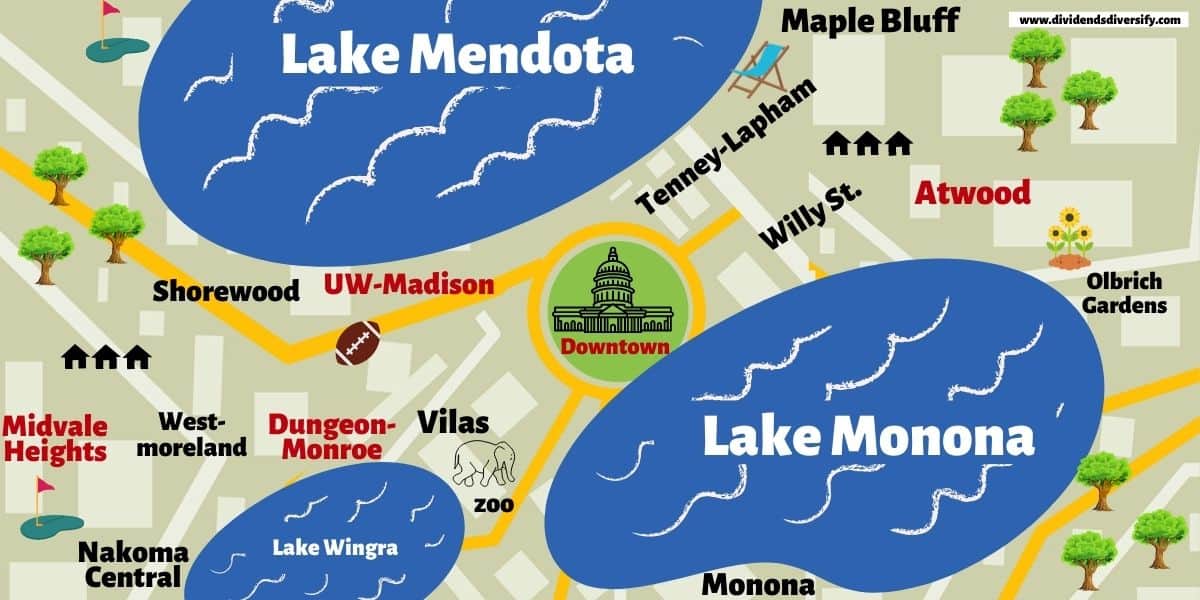 Okay. After moving to Madison, you have a great job and a nice neighborhood to live in.
But what about the kids?
Well, they will be well-positioned for success. Because of this next point on our list of reasons to live in Madison…
Excellent Public Schools
Overall, Wisconsin public schools receive strong ratings. With many fine school districts to choose from.
Better yet, Madison has some of the top-performing school districts in the state. As measured by Wisconsin's Department of Public Instruction (DPI).
As a result, the schools here are highly rated for student academic achievement, skills growth, and graduation rates.
Furthermore, some districts have charter school options. Thus offering alternatives to standard instruction.
Some of the top area schools and school districts you will want to consider include:
Bellville
McFarland
Middleton
Monona
Oregon
Shorewood
Verona
Waunakee
These districts cover most of the area. So, it's really hard to go wrong when looking for good schools.
Okay. A good place for work, home, and school. Madison living checks these three boxes.
So, it seems like it's time for some fun. And finding fun things to do is another one of the benefits of living in Madison…
Plenty Of Fun Things To Do
After moving here, you will have a variety of recreational options.
Let's take them one by one. Because they are a big part of the pros and cons of living in Madison…
Outdoor Activities Living In Madison
First of all, this is a beautiful city. So, just enjoy the views when you are out and about.
From the stunning capitol building. And the Monona Terrace. That was designed by the famous architect Frank Lloyd Wright.
The city is surrounded by lakes. Great for boating, swimming, and fishing.
While the community is very biker friendly. Thus, many people commute to work on their bikes. And if that's not for you, there are plenty of trails to explore to get off-road.
Next, you can enjoy some great summer festivals.
My personal favorite is the World's Largest Brat Fest. Also, the Taste of Madison. Located downtown on the capital square.
Finally, there are dozens of parks. Some of the most parks per capita in the United States.
Tenney Park is a local favorite.
But I can't leave out the University of Wisconsin Arboretum. With more than 1,000 acres of preserve. Plus manicured trails for taking it all in.
For more good things to do…
Places To Enjoy When Living In Madison
We have several attractions that you will want to check out. Perhaps making one or more part of your monthly routine.
Henry Vilas Zoo. A 28-acre zoo. Open to the public free of charge.
Madison Children's Museum. With exhibits on the arts, sciences, history, and culture.
Olbrich Botanical Gardens. A 16-acre garden and a 10,000-square-foot conservatory.
Overture Center for the Arts. Multiple venues for live performing arts.
Madison Museum of Contemporary Arts. Serves to educate, reflect, and inspire its visitors.
Madison Mallards baseball. A collegiate summer baseball team. Offers an entertaining ballpark experience for young and old.
Big Ten Conference Collegiate Athletics. Unfortunately, there are no pro sports to follow in this town.
However, there are many local college sports stars on track to the pro ranks. Also, players from visiting teams like Ohio State University, located in the Ohio city of Columbus.
Then if you have worked up a bit of an appetite. Your new-found Madison lifestyle has it covered.
Another one of the great things about living in Madison…
Food And Drink For Your Madison Lifestyle
First, this is a beer-lovers city. Located inside Wisconsin, a big beer-drinking kind of state.
But Madison has perfected the passion. With its many excellent craft breweries.
Such as…
Great Dane Pub & Brewing Company
Capital Brewery
Wisconsin Brewing Company
New Glarus Brewing Company
…just to name a few.
And don't forget about the Great Taste of the Midwest Beer Festival. One of the premier beer festivals in the U.S.
For food, be sure to enjoy some cheese curds. As you savor your pint of ale.
And know that the area is big into the farm-to-table movement. So you can find lots of fresh local foods coming from nearby farms.
Finally, the Willy St. neighborhood is a great spot for grabbing a bite. As is the Garver Feed Mill.
These are just a few of the options here. To get you started eating and drinking your way through town.
Bringing us to the last of the many advantages of living in Madison. And I think I saved the best for last…
Close Access To The University Of Wisconsin
Because, as you know by now, this city is home to the University of Wisconsin.
UW is ranked as one of the top public universities in the United States. Having some of the best educational programs in the country.
There are more than 40,000 enrolled students. Accessing the nearly 1,000-acre beautiful urban campus on Lake Mendota.
So, know this is a Big 10 Conference college town. With an appetite for sports. Most notably, football game days at Camp Randall Stadium are a rowdy affair.
Next, there is iconic State Street. Being a big part of the culture that connects the campus to the Capitol building.
Finally, Memorial Union. With its outdoor seating patio overlooking the lake. A great place to enjoy a beer or some ice cream and enjoy the sights!
As a result, the University brings a unique vibe, incredible energy, and a host of educational and cultural events to the area.
In so many ways, it reminds me of living in another midwest college town. Specifically, the Michigan state city of Ann Arbor.
Okay. That completes the best things about living in Madison.
Next. Let's turn the table and address the not-so-good things about living here…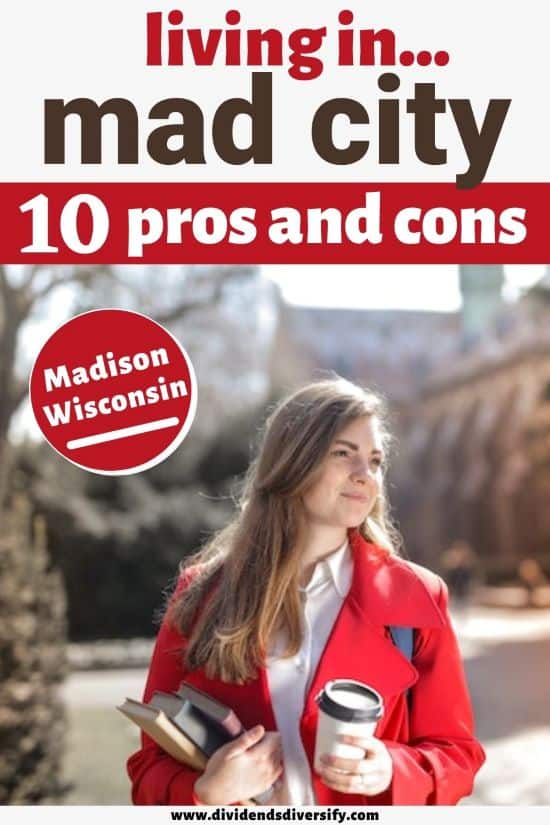 Extreme Weather Conditions
Hey, we are talking about living in the upper Midwest here. So, at times, the weather isn't that great.
Winter Living In Madison
First, there are the dark, cold, and snowy winters.
During January, the average low temperatures bottoms at about 10 degrees. With daily highs pushing into the low 30s.
However, extreme conditions can set in. Plummeting temperatures below zero for days at a time.
Also, this city gets a lot of snowfall. Averaging more than 40 inches per year.
Fortunately, the snow removal teams do a great job. However, your commute time will increase. So, you have to plan accordingly.
And don't expect a lot of snow days for the kids. Unless a good 10-plus inches fall overnight.
Summer Living In Madison
On the other hand, summers aren't always a picnic either. Yes. They are better than winter for sure.
But the peak summer season comes with plenty of humidity. Making it feel warmer and more uncomfortable than the thermometer will have you believe.
And with the heat and humidity come the bugs. The mosquitos in particular can ruin your day.
For example, my wife and I have been nearly carried away by mosquitos. When trying to enjoy some hiking on area trails.
Pro tip: If you don't own a lake house. Make friends with someone who does. It makes the summertime so much more fun!
Unfortunately, a house on the lake shore will cost more. Bringing us to the next downside to Madison living…
High Cost Of Housing
For the most part, Madison's average cost of living isn't too bad. Especially if you are moving from a high-cost area in the northeast U.S. Or, the west coast.
However, demand for housing has pushed the median home value well up above $300,000. This is for a typical 3 bedroom, 2 bath, 2 car garage home.
Of course, exact pricing always depends on your choice of location. And the size and condition of the homes you are looking for.
Because you can certainly spend a lot more. If that is what you want to do.
Furthermore, rental prices are high. This is mainly due to the demand for rental units by students. Their demand pushes up prices.
So, when you compare Madison to other mid-size cities in the Midwestern part of the country. The cost of living is considerably higher.
And because of the competition for single-family homes and rentals. Be sure your credit score is in good shape.
You can check your credit score for free using Credit Karma.
By the way, your home may not be the only thing that breaks your budget. Bringing us to this next point. It might be one of the worst things about living in Madison…
Excessive Tax Burden
Because you are going to find that taxes are high here. Let's take them one by one…
Property Taxes
First of all, Wisconsin has one of the highest property tax rates. Versus other states in the Midwest. As well as the rest of the country.
Furthermore, Dane County, where Madison is located. Has one of the highest real estate tax rates in all of the state.
This results in a property tax rate of more than 2% of your property's assessed value. As a result, it's not uncommon for the average resident to pay nearly $7,000 a year in property taxes.
Sales Taxes
Now, when it comes to paying sales taxes. There are worse places to live.
But, you won't get buy without paying your fair share here. Because Wisconsin's base sales tax rate is 5% state. And local tax adds another .5%
So, plan on paying about 5.5%. That will be on top of the purchase prices for the things you buy to support your Madison lifestyle.
To compensate for sales taxes, you should check out the money-back rebate app from Rakuten. It's great for earning cash rewards on all of your online purchases.
You can learn more about Rakuten here.
Finally, one more of the many reasons not to move to Madison. At least as it relates to taxes…
Income Taxes
Because income taxes are no bargain either.
First, the state has a progressive tax system. That is just a fancy way of saying that the more you make. The higher your tax rate.
And the highest marginal tax rate is almost 8% here. Plus, it doesn't take much income to find yourself paying that top rate.
Everyone's tax situation is different. So, I can't say what tax rate you will pay.
On the other hand, I know a high-income tax rate when I see one. And I throw living in Madison into that category for sure.
Finally, moving is a big deal when it comes to your money. So, make sure you have your financial house in order before you do.
For this, I like the free online app from Empower. Perfect for pulling your spending, budget, and investments together in one place online.
Okay. We have talked about how living in Madison will impact your finances.
Next, let's discuss a couple more of the bad things about Madison. Of course, these will depend on your perspective…
Difficult To Navigate
The city consists of roughly 100 square miles of land and lakes. With about 260,000 residents. And a total population of 550,000 people in Dane County.
Overall, the area is not densely populated. So, traffic congestion isn't all that bad.
Navigating Downtown Madison
However, downtown Madison is located on an isthmus. Yes. That is a fancy word you do not hear often.
But it's quite simple. An isthmus is a narrow strip of land with bodies of water on each side.
This means it can be difficult to get around. Especially for anyone used to navigating a grid system. Accompanied by numbered streets.
Unfortunately, you won't find any of that here.
As a result, it can be a bit challenging to get around town. At least until you get used to it. And be aware of busy days on campus too.
Because when thousands of students are all over the place. Or, it's game day at Randall Stadium. You will find getting around to be a slow go.
Furthermore, besides the bus system, there is little public transportation.
Thus, plan on having a car unless you can pull off living, working, and recreating in a limited geography. Like a college student, residing in a college town!
Finally, when it all shakes out, daily commuting isn't too bad. Most days driving downtown from a 5-mile radius will take about 15 minutes.
Plan on a little more time if you select a more distant neighborhood. Or, when the snow is flying.
Navigating The Region Around Madison
This city has a population of roughly 250,000 residents.
Thus, moving here means living in a relatively small town. Most importantly, a community of this size isn't for everyone.
However, know that traveling by car. You are just a little more than an hour for getting into Milwaukee.
Wisconsin's largest city based on population.
Or, roughly 2 and a half hours to cross into Illinois. And find yourself on the shores of Lake Michigan in Chicago.
Then by heading west, across the Mississippi River. The Iowa border is only about an hour and a half away. Of course, you won't find much big city life there.
Because the state of Iowa consists of small and midsize cities mainly. Similar to Wisconsin.
Okay. One more possible negative about your possible Madison life. Then I will wrap this up…
Lack Of Diversity
Overall, Madison is not ethically diverse. As nearly 80% of the population is white.
So, if you desire to live in a city with all types of people and cultures. Then Madison is probably not for you.
What you will find is a diversity of outspoken political opinions. Since the city has long been a hot spot for activists and demonstrations.
Most people in and around the area lean to the left of the political spectrum. Typically voting for candidates from the democratic party.
Thus, if you are in the racial minority. Or, a staunch political conservative. You may feel a little out of place in Madison.
Alright now. That's all I have for you today on our list of the moving to Madison pros and cons.
So, allow me to wrap up with a few parting thoughts…
Pros And Con Of Living In Madison, Wisconsin
I think Madison is an outstanding place to live. For jobs, nice neighborhoods, great schools, fun things to do, and so much more.
Of course, residents have to put up with a few minor inconveniences. However, I think the pros outweigh the cons.
Thanks for reading.
I hope this article has helped you sort out some important questions. Specifically…
1) Is Madison a good place to live?
and more importantly…
2) Should I move to Madison?
Finally, after giving it some thought, Mad City doesn't seem like your kind of town. Then check out all of our…
Guides to Living in the United States
Because everyone deserves to find their perfect place to live.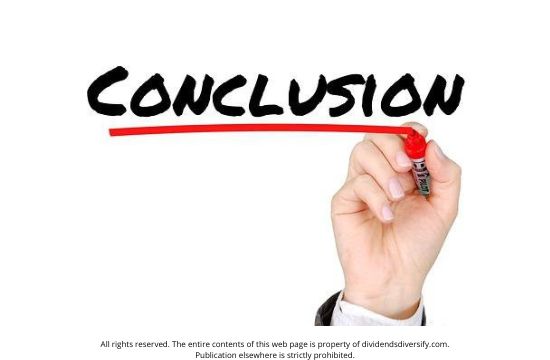 Author Bio, Disclosure, & Disclaimer: Please join me (Tom) as I try to achieve my goals, find my next place to live, and make the most of my money. However, I am not a licensed investment adviser, financial counselor, real estate agent, or tax professional. Instead, I'm a 50-something-year-old, early retired CPA, finance professional, and business school teacher with 40+ years of DIY dividend investing experience. I'm here only to share my thoughts about essential topics for success. As a result, nothing published on this site should be considered individual investment, financial, tax, or real estate advice. This site's only purpose is general information & entertainment. Thus, neither I nor Dividends Diversify can be held liable for losses suffered by any party because of the information published on this website. Finally, all written content is the property of Dividends Diversify LLC. Unauthorized publication elsewhere is strictly prohibited.
The Pros And Cons Of Living In Madison, WI Explained