Good Things To Know Before Moving To Fort Wayne, Indiana
Today, I would like to review the pros and cons of living in Fort Wayne. To see if this mid-size city in northeast Indiana is the right place for you.
Whether you are moving to Fort Wayne for work. Thinking about retiring in Fort Wayne. Or, are just looking for the right place to get a fresh start in life.
We have the important pros and cons covered.
Thus, I see no reason for delay. So, let's get moving, then you can start packing…
Pros And Cons Of Living In Fort Wayne
Our living in Fort Wayne pros and cons top 10 list includes:
Affordable cost of living
Productive economy
Multiple options for education
Lots of fun things to do
Convenient access to other Midwestern cities
Cold and grey winters
Polluted rivers
Extreme weather conditions
Higher crime and homelessness
Bit of Midwest bland
We will cover each of these points in a moment. But first, allow me to summarize the nature of Fort Wayne living for you…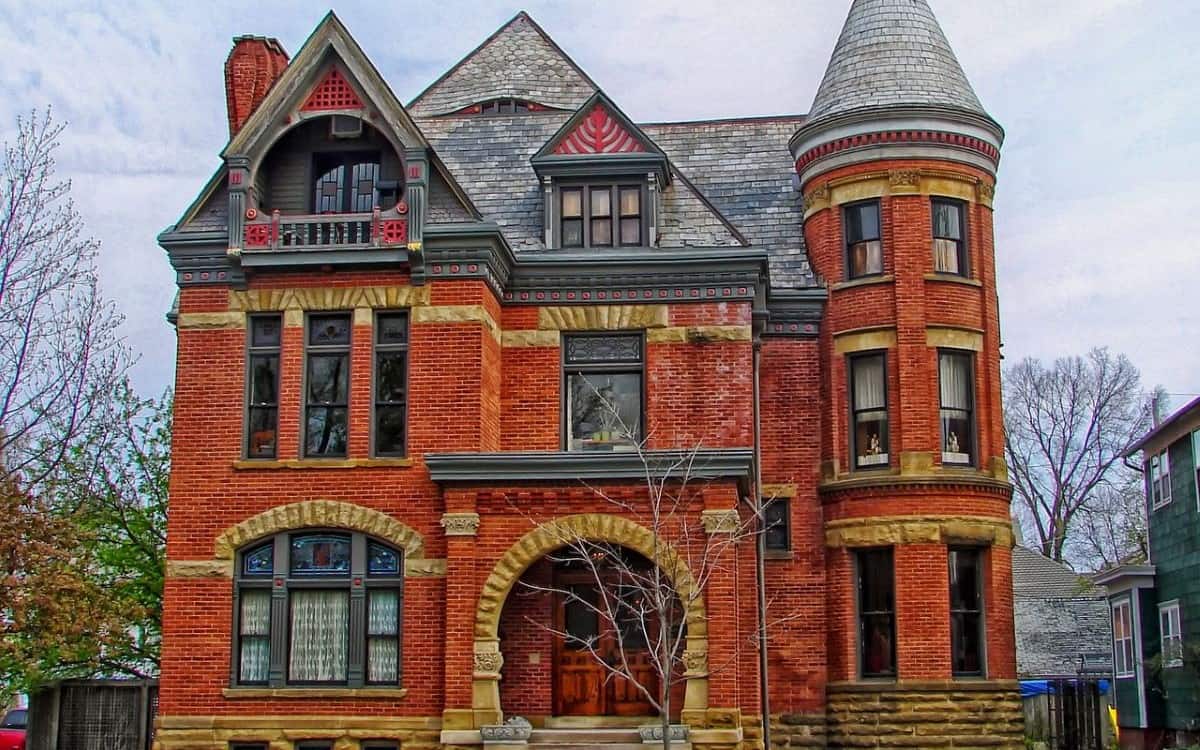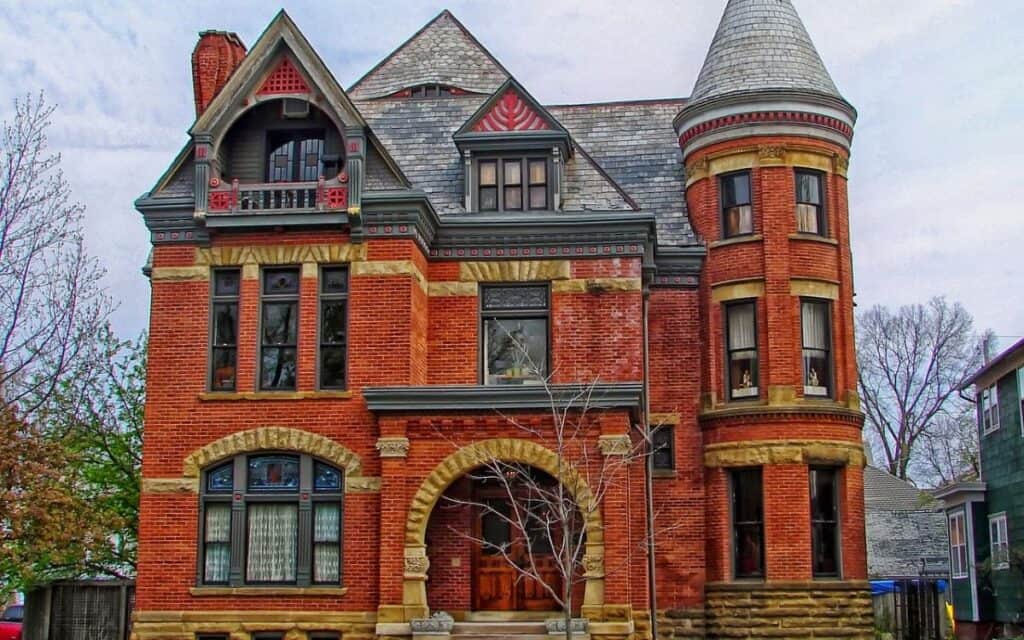 Disclosure: At no cost to you, I may get commissions for purchases made through links in this post.
Is Fort Wayne A Good Place To Live?
Fort Wayne, Indiana is a good place to live for anyone desiring a family-friendly midsize Midwestern city with abundant work, school, and recreation options. All of which can be had at a reasonable cost of living.
But, like any place you choose. It's not perfect here.
Thus, let's more closely examine the advantages and disadvantages of living in Fort Wayne…
Affordable Cost Of Living
Your money will go a long way here. Therefore, it's a great place for balancing your budget on an average income. And for getting ahead financially.
Because of the city's popularity. The population has been growing. And costs have been rising. However, home prices remain reasonable.
First of all, my research indicates that the median home value here is roughly half of the United States as a whole.
Then combine the low property values with modest property tax rates. And the savings on real estate taxes are substantial. This translates to savings on median rent costs too.
So, when you are ready to find the perfect home or apartment. Make sure your credit score is in good shape. You can check your credit for free using Credit Karma.
Furthermore, other costs are quite low too. According to BestPlaces.net, groceries, utilities, and health care all run between 8% and 20% lower. Versus the U.S. national average.
Regardless of the savings. Be sure to have your financial house in order before you move.
For this, I like the online app from Empower.
I use it to pull my spending, budget, and investments together in one place. You can learn more about Empower here.
Otherwise, let's keep moving through the best things about living in Fort Wayne…
Productive Economy
Saving money is great. However, unless you are financially independent, having a good job is important too.
The good news is this city has a vibrant and growing economy. The unemployment rate can vary from month to month. But often runs very low, between 2% and 3%.
So, for anyone wanting to work. Jobs are available.
According to the Greater Fort Wayne Inc. metro chamber of commerce, top employers include:
Parkview Health
General Motors
Sweetwater Sound
Lincoln Financial Group
BF Goodrich
The manufacturing industry has long been linked to the local economy. But as you can see from the list of top employers. Financial services, health care, and retail have gained a strong foothold.
So, if moving to Fort Wayne means landing that perfect job. MyPerfectResume is an excellent tool. For helping you present your qualifications to new employers in the best possible light.
Do you want to improve your family's skills through education? Then consider this next item on our list of benefits of living in Fort Wayne…
Multiple Options For Education
First of all, 2 of Indiana's highest-rated public school districts are located in the area. They are Northwest Allen County and the Southwest Allen County districts.
Furthermore, there are numerous private options for elementary school, middle school, and high school too. One of the highest rated is Canterbury School. But beware. It comes with a fairly steep price tag.
You should also know that the Fort Wayne Community Schools are not highly rated. They are contained in one of the largest school districts in the state. And have a very diverse student population.
So, if you want to ensure the highest quality education for your kids. Stick to the prior options.
Finally, higher education is well represented in the area too…
Purdue University Fort Wayne
Indiana Tech
University of St. Francis
Ivy Tech Community College
…for sharpening those higher-level skills in an Indiana college town.
Okay. Thus far we have covered the affordable cost of living in Fort Wayne. Also, the options available for work and school. But, I bet you are ready for more…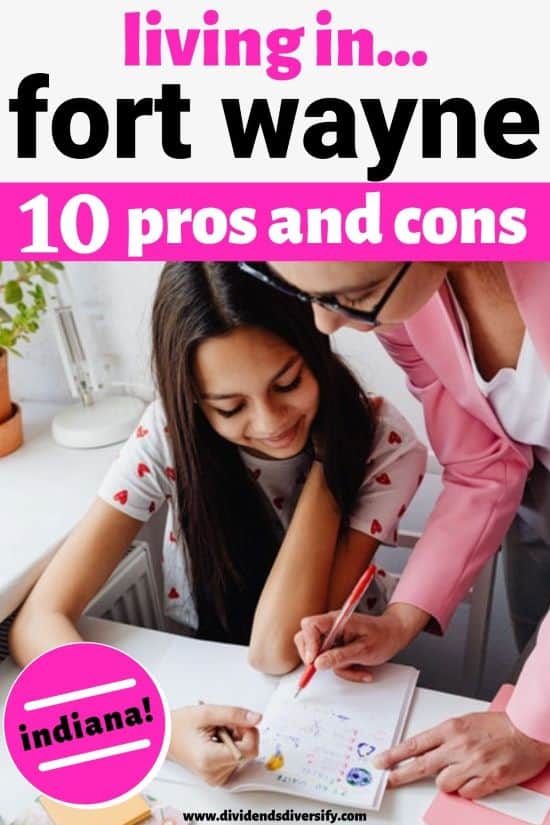 And it seems to me having a little fun might also be a good idea. When choosing a great place to settle down.
No worries on this point. It's another one of the pros of living in Fort Wayne…
Lots Of Fun Things To Do
Because entertainment options are abundant here. For example,
Enjoy Live Sports When Living In Fort Wayne
The city is home to 3 very popular minor league sports teams:
Hockey's Komets
Basketball's Mad Ants
Baseball's TinCaps
The TinCaps are especially popular. They receive a lot of support from the people of the community.
Partly due to the relatively new stadium located downtown. One of the best ballparks in all of the minor leagues.
Parks, Trails, And Nature Mark The Fort Wayne Lifestyle
For all of you outdoor lovers, there are plenty of good reasons to move to Fort Wayne.
First of all, the city has more than 80 parks. Plus nearly 120 miles of trails for strolling, hiking, biking, and connecting you with nature.
From, Promenade Park, one of the newest. Located downtown on the riverfront.
To, Bicentennial Woods. For a more serene experience closer to nature. And all kinds of other parks and trails in between.
Furthermore, within a 1 to 2-hour drive, you will find roughly 200 natural lakes. As a result, many area residents own lake homes here. Or, know someone that does.
So, summer days and lakeside recreation. They go hand in hand, after moving to Fort Wayne.
Fort Wayne Living Means Enjoying The Arts
Are you the type that needs a dose of arts and culture?
Then allow me to provide a small sample of local options. Another part of the pros of moving to Fort Wayne:
Civic Theatre
Fort Wayne Museum of Art
Philharmonic orchestra
Summer Concert Series
If you like performing arts. Know that you will be less than 2 hours away from Carmel, Indiana's Arts and Design District.
It has multiple venues for concerts and theatre both inside and out.
And if you want to take your exposure to the performing arts up another level. Be sure to check out Cleveland and its Playhouse Square. The second largest theater district in the U.S.
Okay. I'm straying off point. Getting carried away with regional entertainment options.
So, let's get back to the topic of Fort Wayne.
Life In Fort Wayne Means Festivals Galore
Finally, for you festival goers, be sure to check out…
BBQ Ribfest
Cherry Blossom Festival
Music Festival
St. Joe Pickle Festival
Taste of the Arts
Three Rivers Festival
…just to name a few.
And beyond the festivals, good food and beer are available all year. From the many local restaurants, several craft breweries, and plenty of coffee shops and cafes.
Then when you just need to get out of town for business or pleasure. Another one of the great things about living in Fort Wayne is…
Convenient Access To Other Midwestern Cities
This city boasts an excellent central Midwest location. As a result, living here means you can be in many nearby places in short order.
For example, in 2 hours you can be in Indiana's capital city of Indianapolis.
A 2-3 hour drive can also put you in:
Cincinnati
Columbus
Detroit
Since the bordering state of Michigan, as well as Ohio, is nearby.
While 4-6 hours of driving time allow for trips to:
Chicago
Milwaukee
St. Louis
Since you have easy access to other states in the Midwest. Such as the state of Illinois, Wisconsin, and Missouri.
Finally, the city's airport is super efficient and easy to navigate for air travel. Offering several direct flights. And numerous connections through the largest airports in the Midwest region.
Okay. That completes my list of the amazing things about life here.
Are you ready to start packing? Well, hold on there partner.
Because an article about the pros and cons of living in Fort Wayne, Indiana would not be complete. Without a fair assessment of all the not-so-good stuff about living here.
Let's hit on those areas next…
Cold And Grey Winters
First, the winters are not always very nice. But hey, this is about the Midwest lifestyle. Therefore, you can't avoid winter.
Understand the winter weather season will start about the first of December. Lasting through the end of March.
So, expect it to get cold. With temperatures bumping between 20-35 degrees. And during the worst periods, nighttime temperatures can fall well below zero.
You will have to deal with snow too. It's not as bad as northwest Indiana. Where lake effect snow off of Lake Michigan can dump a foot at a time.
On the other hand, at any time 4 to 6 inches of the white stuff is common.
Finally, there are stretches of days during the winter. Where guess what? You will never see the sun.
Because cloudy grey skies settle on the area. Making it one of the reasons not to move to Fort Wayne. For anyone who needs to see the sun every day to feel their best.
But look at the bright side. Winter gives way to the seasonal spring thaw, warm summer days, and the beauty of the fall season.
As a result, winter is the price you pay. To enjoy the 4-seasons after moving to Fort Wayne.
Now, l have another one of the cons of living in Fort Wayne.
Polluted Rivers
First, on a positive note, the city is situated on the banks of St. Marys, St. Joseph, and the Maumee rivers. They are a great source of entertainment, exploration, and fun in and around the area.
However, they have a history of being heavily polluted, dark, and ugly. Dating back to the days of heavy manufacturing. And fewer environmental regulations.
Swimming in the rivers is not prohibited. However, it is discouraged due to health and safety concerns.
Furthermore, the city's water is pulled from the St. Joseph river. Although it is considered safe to drink. It has been found to have higher than desired concentrations of contaminants. That some people may find undesirable.
Another one of the bad things about living in Fort Wayne also relates to the river water…
Extreme Weather Conditions
First, when the region is impacted by heavy rains, several local areas are prone to flooding.
So be careful when buying a house. And be sure to understand the impact of its location.
Because you may be surprised. When your mortgage lender requires you to buy and pay for flood insurance.
Second, like many areas in the Midwest, the city is susceptible to tornados.
As a result, every couple of years you can anticipate one of these storms to touch down in and around the area. Causing plenty of damage.
Next, onto something completely different. But yet another one of the negative things about living in Fort Wayne.
Higher Crime And Homelessness
First, is Fort Wayne a safe place to live?
Well, there is the crime. Because this city has higher than average crime rates. Versus other cities of its size.
As a result, CrimeGrade.org gives the city a grade of C. Of course, there are many safe places to live. Just do your homework before moving.
Second, the city has a growing homeless population. They can often be found in tent camps along the rivers.
Not long ago, the city received $4 million to help address the areas growing homelessness problem. The money came from The HOME Investment Partnerships American Rescue Plan Program (HOME-ARP).
And next, the last one of my disadvantages of living in Fort Wayne…
Bit Of Midwest Bland
I call it Midwest bland. Or, you can just think of it as conservative. Another word I use to describe it.
What I mean is living in a mid-sized town in the middle of a farming region has its drawbacks.
Because it lacks bigger city amenities. Anyone that has lived in smaller cities and towns around the Midwestern United States probably can relate.
So, after moving here, you can try to embrace the lifestyle in Fort Wayne. For example, scout out good farmland for investment purposes and put a financial stake in the community.
On the other hand, it's a good idea to go in with your eyes wide open. These few items may not be the worst things about living in Fort Wayne. But, they get on some people's nerves…
Lacking Big City Vibe And Amenities When Living In Fort Wayne
First, you won't find much of a musical identity. Nothing like how Memphis has the blues. And Nashville means country music.
Next, high-end shopping options are few and far between. You know, stuff like Nieman Marcus or Louis Vuitton. If you are interested in those kinds of places and things.
Of course, online ordering with direct shipment to your home has mostly fixed this issue. It works for us. And we use the online money-back app from Rakuten to save on all our online purchases.
The same goes for 24/7 convenience hours at stores. For when you have an emergency. And need something late at night.
Finally, plan on owning a car. Fortunately, traffic is light and you can get anywhere you need to in about 20 minutes or so.
But public transportation is limited to a small bus system. And the city isn't all that walkable.
So, these are just some of the minor inconveniences you can expect. Especially if you are moving to Fort Wayne from a larger city environment.
Okay. That's all I have. Allow me to wrap up with a few parting thoughts.
Pros And Cons Of Living In Fort Wayne
There is a lot to like about Fort Wayne's family-friendly environment. Also the low cost of living, the economy, the educational opportunities, and the fun things to do.
But, living here won't be for everyone. So, carefully examine the pros and cons before you move to Fort Wayne.
Maybe you want to consider some other places before pulling the trigger? If so, check out our…
Growing Menu of Lifestyle Guides
…for finding your perfect place to live.
Finally, I hope that after reading this article you are better positioned to answer the big question: should I move to Fort Wayne?
Best of luck. No matter where you choose to settle down.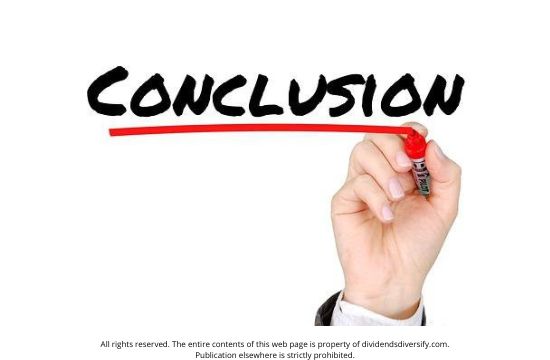 Author Bio: Tom Scott founded the consulting and coaching firm Dividends Diversify, LLC. He leverages his expertise and decades of experience in goal setting, relocation assistance, and investing for long-term wealth to help clients reach their full potential.
The Pros And Cons Of Living In Fort Wayne, Indiana Explained