Consider These Amazing Places To Live In The Midwestern United States
A total of 12 states make up the Midwest. But, what are the best Midwest states to live in?
That's the important topic about the region. That we are going to tackle today.
I see no good reason for delay. So, let's get moving. Then you can start packing…
Best Midwest States To Live In
The Midwestern region of America is a great place to live for many reasons. So, it wasn't easy to narrow down our list to the 5 best Midwest states.
But, we did it anyway. Here they are for your consideration:
Indiana
Michigan
Missouri
Ohio
Wisconsin
Next, I'd like to touch on the great things about each of these states. And, I will suggest a few of the best cities in these states for midwestern living.
Thus, putting together a group of the best places to live in the Midwest…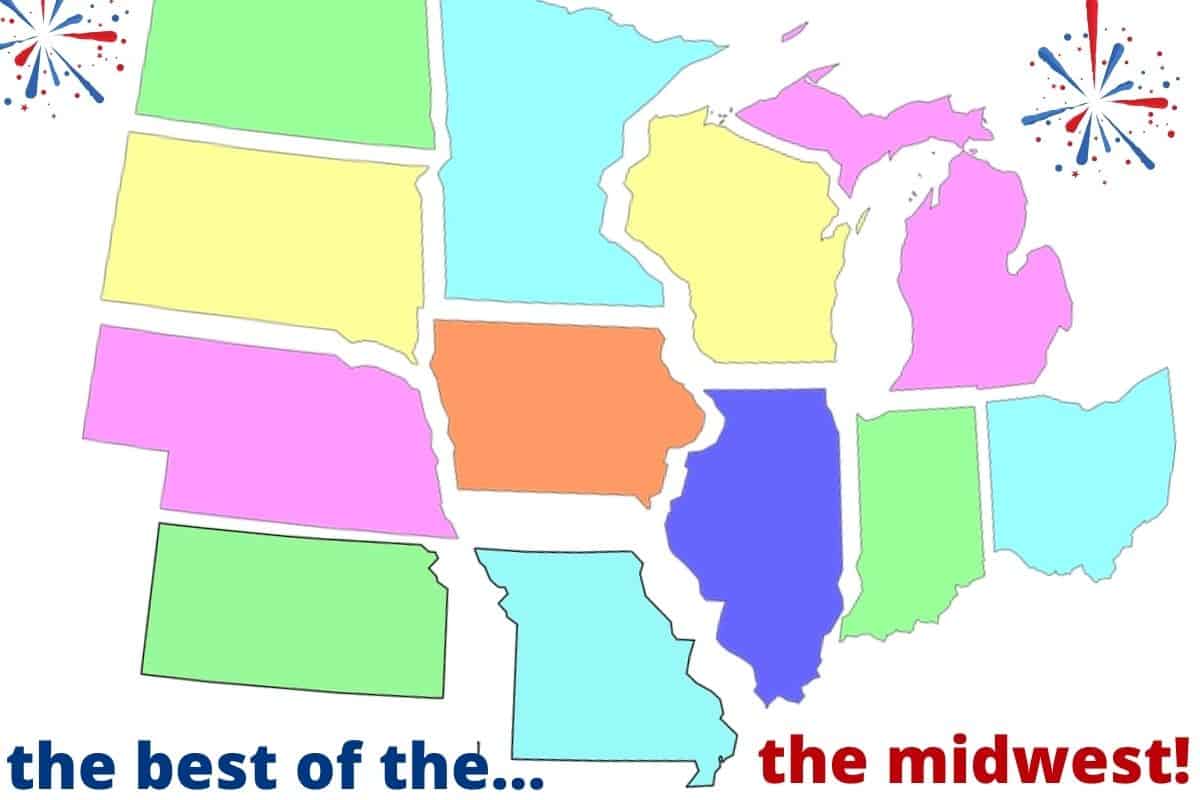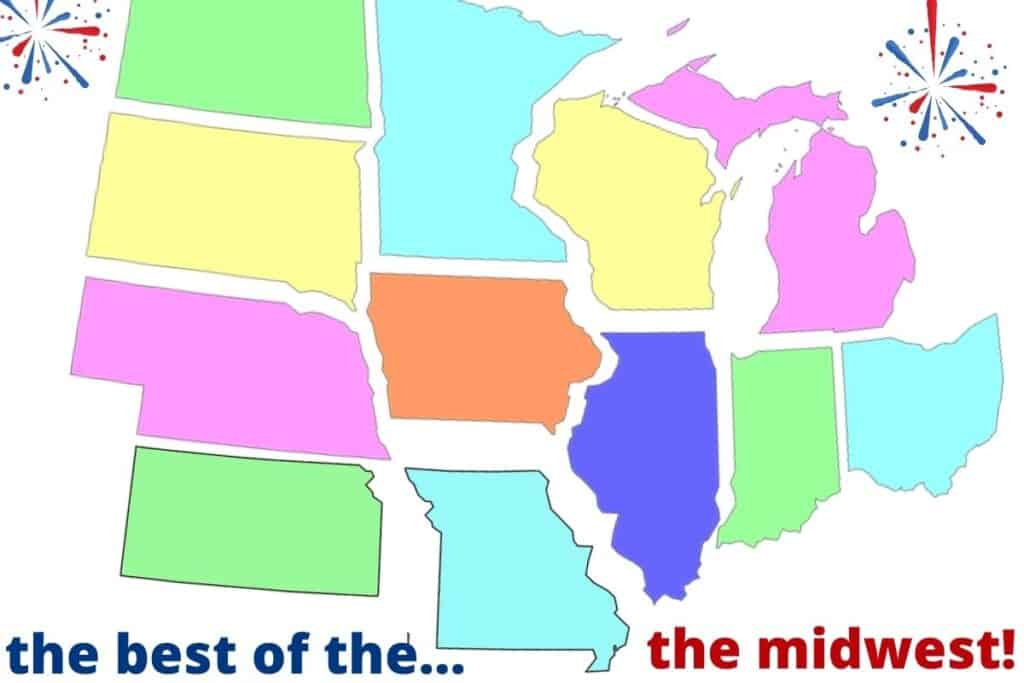 Disclosure: At no cost to you, I may get commissions for purchases made through links in this post.
Indiana
Our list of the best Midwest states first takes you directly to Indiana. Also known as The Hoosier State.
For the most part, Indiana is a collection of family-friendly small towns.
They start at the southern tip of Lake Michigan. Then run south, until your cross the border into Kentucky.
Of course, if you choose to reside in the northwestern part of the state. Say Michigan City. On the shores of Lake Michigan.
It is near the Indiana Dunes National Lakeshore. A beautiful area in the summer. But be prepared for a heavy dose of lake effect snow each winter season.
Otherwise, you can move to the extreme southern tip of Indiana, on the Kentucky border. In the city of Evansville, for example.
There, you can avoid the worst of these extreme winter weather conditions.
Or, settle down anywhere in between. Perhaps it is some lush farmland you desire. If so, the Midwest has plenty of that type of land to offer.
Furthermore, Indiana residents are laid back and friendly. With good Midwestern manners typically on display. Also, high crime rates are not a big issue here.
Then when it comes to sticking to your budget. The state should present little trouble.
Because at the time of this posting, Indiana boasted the lowest median home value of all the states in America's Midwest region.
Residents also enjoy the benefits of low property taxes here. Another one of the top values in the country.
Next up, are a couple of great places to consider living in The Hoosier State…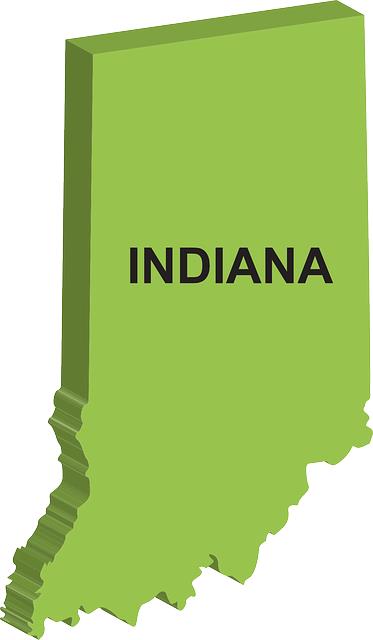 Best Places To Live In The Midwest State Of Indiana
When you are ready to pick up and move to the Midwestern region. And Indiana becomes your state of choice.
Be sure to consider these great options…
Bloomington
Bloomington is a small town with a big university located at the heart of it all. Specifically, Indiana University (IU).
So, if living in a Midwest college town is your desire. You may have found the perfect place.
Better yet, Bloomington is the gateway to the southern part of the state. With its beautiful scenery, rolling hills, and ridges.
Furthermore, you enjoy easy access to Brown County State Park. One of my favorite places to enjoy the outdoors.
Fort Wayne
Based on population, Fort Wayne is the second-largest city in Indiana. Located in the northern section. And just to the west of the Ohio border.
This mid-sized city embodies traditional values. And has a low cost of living. Making it one of the best mid-sized cities to live in the Midwest.
And for another perk of living here. Just hop in your car. And in 2 hours you will find yourself in the heart of the state of Indiana.
Indianapolis
Because I'm talking about the capital city of Indianapolis. With its modern big-city vibe. But without all of the traditional hassles of the largest U.S. metropolitan areas.
So, if an urban environment. And access to professional jobs, pro sports, world-class dining, and entertainment options are your desires.
You may have found the perfect spot to move to in the Midwestern region. Specifically, Indianapolis.
Also, check out some of the suburbs around Indy. For example, the city of Carmel has been recognized as one of the best places to live in the U.S.
Ready for another one of the best midwest states to live in? If so, we are crossing Indiana's northern state line…
Michigan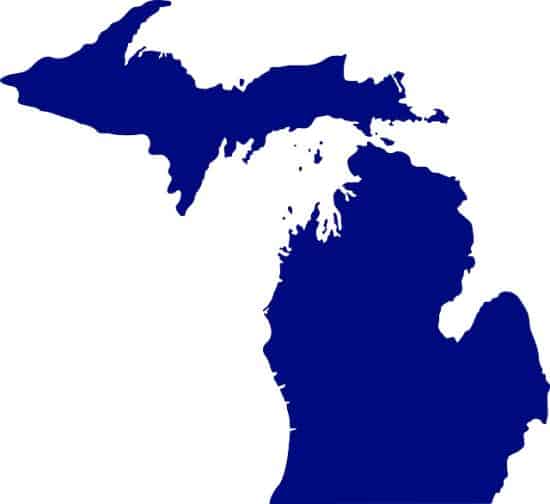 To discover the essentials about Michigan living. What you will find here are both big cities and small ones too. Tons of natural beauty, and a reasonable cost of living.
But what sets Michigan apart. Versus other areas in the middle west. Is the state's vast miles of coastline.
Specifically, because of the massive water features of the Great Lakes. Thus, moving to Michigan makes it kind of like living on one of the ocean coasts.
So whether you choose to live in the upper peninsula of the state. Or, the lower peninsula.
Know that in Michigan, you have over 3,000 miles of freshwater coastline to explore. Second in size only to the immense state of Alaska.
Similar to Indiana, housing costs are also very attractive. And some of the lowest in the Midwest.
However, when you go to buy that new home on the perfect piece of real estate. Or try to find the best monthly rent in your favorite Midwest state.
Be sure your credit score is in top-notch condition. You can check it for free using Credit Karma.
Best Places To Live In The Midwest State Of Michigan
Next, on to a couple of the best places in the Midwest to live. After you have decided on the state of Michigan…
Ann Arbor
Our first stop in The Mitten State brings us to the city of Ann Arbor. Home to the University of Michigan.
With its beautiful tree-lined streets. Fun things to see and do. Plus, plenty of job opportunities in health care, education, and technology.
In a nutshell, this is a great midwest college town.
Detroit
Then I have a surprise Michigan city for you. Making our list of the top places to live in the Midwest.
It is Detroit.
Because this city leads the way for urban living in the Midwest. Boasting a population of more than 4 million people. When you include the entire Detroit-Warren-Dearborn area.
Representing one of the most populated metropolitan regions in the Midwest.
For all of you inner-city dwellers, trendy Detroit neighborhoods include Midtown, New Center, and Brush Park. Where cultural attractions, restaurants, bars, shops, and Wayne State University all can be found.
Okay. Let's keep moving.
As it's time for another one of the best Midwest states to live in.
Missouri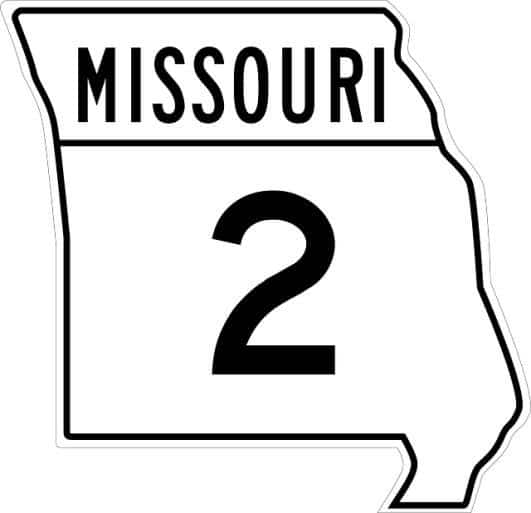 This time, our journey takes you to the state of Missouri. Also known as The Show-Me State.
First, residents here benefit from the state's economic opportunities. Both the low unemployment rate. And generally, business-friendly policies.
Furthermore, residents benefit from Missouri's low cost of living.
Next, this is a great Midwest state for outdoor lovers. Because it is home to 6 national parks. And almost 100 state parks.
Most noteworthy is the state's park system. It is nationally acclaimed.
Because of the priority, the system gets. When politicians allocate taxpayer dollars.
Taking into account the unique regional food options. Pro sports teams to cheer on. And other entertainment avenues to explore. Such as Branson, Missouri. Known as the live music capital of the world.
Putting it all together. I think you will find that living in Missouri. Well, it's hard to beat.
Best Places To Live In The Midwest State Of Missouri
So, allow me to suggest a couple of the best places for a great lifestyle in The Show-Me State.
St. Louis
By settling down in St. Louis, you are choosing the second largest metropolitan area in the Midwest. Smaller only than the previously mentioned Detroit.
The city is packed with fun entertainment options. Such as the St. Louis Cardinals baseball team, the Gateway Arch, and the Missouri Botanical Gardens.
Thus, there is a little something for everyone. Looking to enjoy the St. Louis lifestyle offerings.
And don't forget the good food. Because there is great barbeque, St. Louis style pizza, toasted ravioli, and of course the gooey butter cake to top it all off.
Next, head due west. On the other side of the state.
Kansas City
To find yourself in Kansas City. Home to the National Football League's Kansas City Chiefs.
And since I just mentioned barbeque, you must know that Kansas City barbecue is usually cooked at a low temperature. Over a long time. In large pits.
It's just as tasty as what St. Louis offers. But a very different style all its own.
However, there's more to this city than football and barbeque. Because it's a great place to live for the low cost of living, good job opportunities, and higher education.
Even if you choose to live on the other side of the Missouri River. In Kansas City, Kansas. Where the residents will ask. "Are you from KCK or KCMO?"
Or perhaps another popular nearby spot. In the destination state of Kansas (even though it didn't make today's list).
That being Overland Park. Another great place to live in the Midwest.
Are you still wondering what is the best Midwest state to live in for you and your family? If so, allow me to throw out another option…
Ohio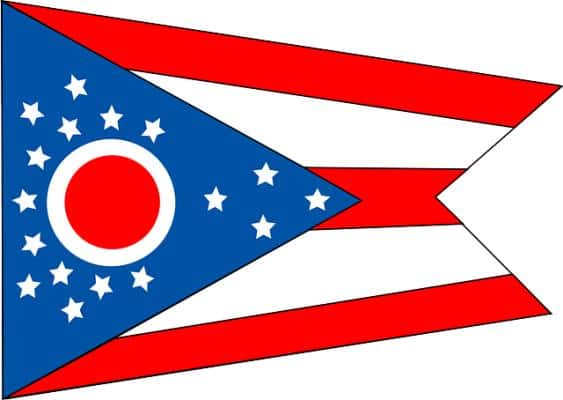 And this time, here you can consider Ohio living. Because by moving to The Buckeye State. You just may be choosing the best midwestern state to live in.
Of course, I can't say for sure. That's for you to decide. But I can offer some thoughts about living here…
First of all, the economy has evolved dramatically from its days as part of the "rust belt".
Because good jobs are available. The public school system is solid. And there are some excellent colleges and universities to choose from here.
Furthermore, home prices are affordable. Showing up as a low-cost option on today's list for reasonable median home prices. Second lowest, next to Indiana. Source: World Population Review.
But where Ohio shines brighter than others…
Best Places To Live In The Midwest State Of Ohio
Is its selection of mid-size Midwest cities from which to choose. For example…
Cincinnati
Consider the facts to know before moving to Cincinnati. Also called The Queen City.
Known for its diverse economy that generates plenty of good jobs. And fun recreational options.
Plus, there are dozens of excellent family-friendly neighborhoods in the city and suburbs from which to choose. Offering a little something for everyone's lifestyle preferences.
Finally, The Queen City is located in the very southwest portion of the state. Therefore, you should know this…
There is a large part of the greater Cincinnati metropolitan area. That is located in the beautiful horse and bourbon country of Northern Kentucky.
Cleveland
Next, by traveling the entire state from south to north, find yourself in Cleveland. On the shores of Lake Erie.
The city has grown from its old reputation as a classic rust belt city. And has emerged as a vibrant place to live.
Beyond the affordable cost of living. It is full of energy and culture here.
From the highly acclaimed Cleveland Orchestra. To the home of the Rock & Roll Hall of Fame!
Plus, the Playhouse Square theater district is located downtown. Representing the largest performing arts center in the country, outside of the Big Apple of New York City.
Columbus
Last but not least. Before we depart Ohio. And head for another one of the best states to live in the Midwest region.
I have to mention Columbus. Because I consider it one of the absolute best places to live.
Here's a fact to consider. Did you know that based on population, Columbus is the 15th largest city in the United States? Roughly the size of Indianapolis.
Not only is this place host to The Ohio State University. But the Columbus region is home to many Fortune 1000 companies too.
So, before you move. Be sure to consider what's offered by a city like Columbus.
Okay. It's time for our last location. That qualifies for the final spot on our list of the top 5 states to live in the Midwest.
Wisconsin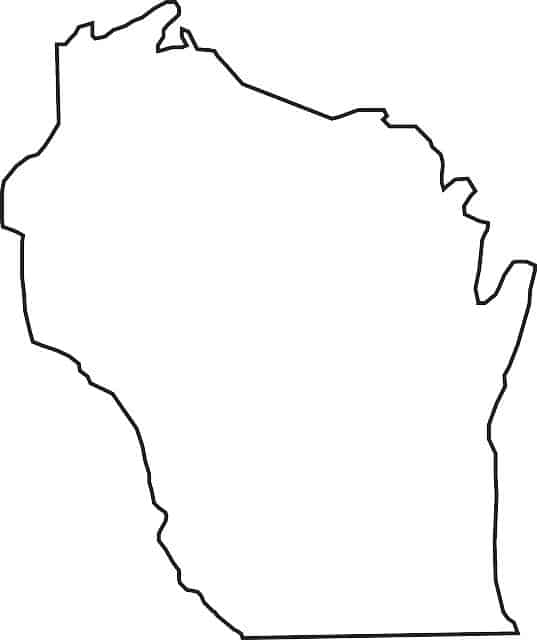 And this time, I will take you to Wisconsin. So, you can think about this…
By moving here, you can become an official cheesehead! As Wisconsin residents are sometimes called. More specifically, the fans of the Green Bay Packers.
But there is much more to Wisconsin than just cheese and football. Let's discuss…
First, there is access to good employment. It is best in the southeast area of the state. In and around Milwaukee and Madison.
Or, in the northwest. Near the twin cities of Minneapolis and St. Paul.
These cities are located in another midwestern state that didn't make today's list. I'm referring to the very beautiful state of Minnesota.
It is in these more urban areas of Wisconsin. That you will find the bulk of the professional job opportunities.
These jobs lead to what is the highest median household income of the 5 states discussed today. Right here, in Wisconsin. Source: median household income by state.
And for all of the outdoorsy types. Wisconsin is a paradise waiting.
First, there is convenient access to Lake Michigan and Lake Superior.
Plus the Mississippi River. Which forms a border between Minnesota in the north. And the midwestern state of Iowa to the south.
Plus thousands of inland lakes, rivers, and streams.
Plus, plenty of wooded areas. For hiking, hunting, camping, and mountain biking.
Finally, Wisconsin residents love to eat and drink. So there is a good food scene. Especially farm-to-table fare.
And lots of good beer. Dating way back to when German immigrants settled in the area.
Best Places To Live In The Midwest State Of Wisconsin
Then for the top cities to live in, consider…
Madison
The state's capital city of Madison. Consistently ranked highly for the overall quality of life it offers. Also, home to the University of Wisconsin.
From here, be sure to take time to explore Wisconsin's Door County peninsula nestled between the shores of Green Bay and Lake Michigan.
Door County is sometimes called "the Cape Cod of the Midwest". Referencing the hook-shaped peninsula jutting out into the Atlantic Ocean. And part of the east coast state of Massachusetts.
Milwaukee
Next, you should also consider moving to the larger city of Milwaukee. Also known as Cream City. Due to the color of bricks used to build many of the city's buildings.
Located in southeast Wisconsin. Due east from Madison. And just 90 minutes from Chicago, in the midwest state of Illinois.
So, Milwaukee's metropolitan area is a convenient living option. For urban amenities. Plus access to many of the other good things Wisconsin offers.
You can read much more here about: living the Milwaukee lifestyle. If moving there is on your mind.
Okay. There you have it. The best 5 states for Midwest living.
But before you go. Please allow me to close with a few parting thoughts…
5 Best Midwestern States To Live In
We set off today to answer the question: what are the best Midwest states to live in?
To do so I have suggested the 5 best Midwest states ranked in alphabetical order. They were:
Indiana
Michigan
Missouri
Ohio
Wisconsin
I also have to give an honorable mention regarding South Dakota living. Just because it is the only state in the Midwest. That doesn't charge residents a state income tax!
On the other hand, you may want to know out of my favorite 5. What is the best Midwest state to live in?
Hmmm. I have to say I don't know.
Because it depends on exactly what you are looking for. Since each state has a little something different to offer.
So, do a little more research. Then you can decide.
Hopefully, I have helped you on your way. But if you are still not sure where your next best place to live is. Then check all of our…
Insightful Guides About Where To Live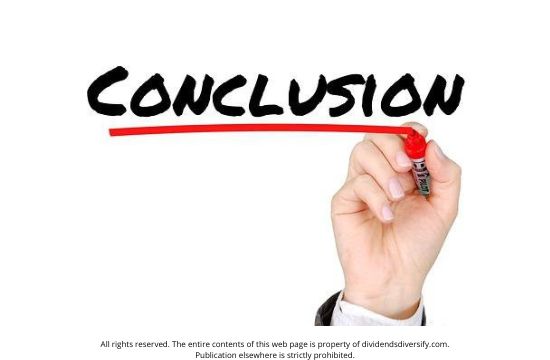 Author Bio: Tom Scott founded the consulting and coaching firm Dividends Diversify, LLC. He leverages his expertise and decades of experience in goal setting, relocation assistance, and investing for long-term wealth to help clients reach their full potential.
The Best States To Live In The Midwest Explained