Is Indiana A Good Place To Live?
We are heading to the midwest to explain the pros and cons of living in Indiana.
Since you may be thinking about retiring in Indiana.
Or, considering moving to Indianapolis, Indiana. For the opportunities the state's flagship city offers.
Whatever your reason for relocating to Indiana. It's clear to me "The Hoosier State" doesn't get the attention it deserves.
So today, I'm going to shine the spotlight on 10 living in Indiana pros and cons…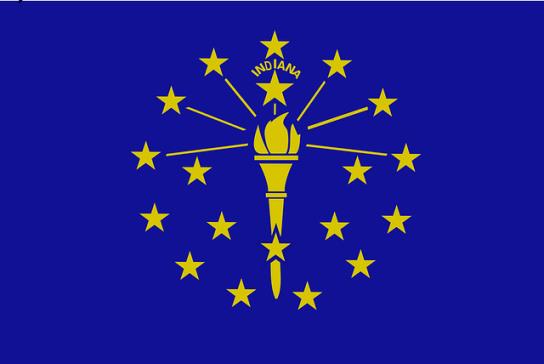 Disclosure: At no cost to you, I may get commissions for purchases made through links in this post.
Pros And Cons Of Living In Indiana
First of all, is it a good idea to move to Indiana? Let's see.
Here are my top 10 advantages and disadvantages of living in Indiana.
So, check them out. To help you decide.
Low cost of living
Friendly people
Low crime rates
Excellent universities
Nice 4-season weather
Cold and snowy winters
Lack of diversity
Limited public transportation
Not much to do
Drug use and addiction
And if that's not enough to get your thoughts rolling. I will start with the most important question of the day…
Is Indiana A Good State To Live In?
To answer this, let me summarize a few things about Indiana living.
Best Things About Indiana
Aside from Indianapolis. The state is a collection of small to mid-sized towns and cities.
All are located in the heart of the midwest. Where enjoying the 4-season weather is the norm.
Living costs are reasonable. People are laid back and friendly. While crime is not a big issue.
These are all fairly typical traits. When you get away from the big cities. And into the more rural parts of the midwestern United States.
On the other hand, life in Indiana isn't perfect. There are some issues…
Bad Things About Indiana
Indiana is similar to other states comprised of small midwestern towns.
Specifically, most residents are "cut from the same cloth" so to speak. Meaning they are similar to one another.
And the winters can try your patience. As you shovel your drive dozens of times. In the sometimes bitter cold.
Furthermore, the nightlife and entertainment options are minimal. Plus, you will need a car to get around. Since public transportation is limited, at best.
Okay. So, I have covered some of the "big picture" benefits of living in Indiana. And some reasons not to live in Indiana.
So, you can start to understand this: what Indiana is like.
With those highlights taken care of. Next, let's dig into the details. Of the 10 Indiana pros and cons.
Low Cost Of Living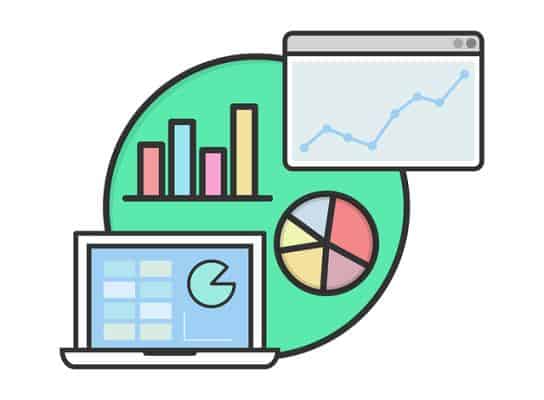 Living on a lower budget. Is more realistic in Indiana.
Because you can save money in this state.
Here are a few reasons why…
Home Prices When Living In Indiana
The cost of housing takes the biggest piece. Out of most people's budgets.
But, in Indiana, the price of housing is less.
Because the median home value is about 38% lower. Versus the median home price for the entire country.
Low Property Taxes Living In Indiana
Real estate taxes are a function of 1) a state's tax rate. And 2) the value of your property.
Indiana's property tax rate is in the middle of the pack. Versus other states in the country.
But when the rate is applied to Indiana's low home prices. Taxes on an average property come out looking good.
Specifically, in the top 10 lowest. Of all states in the country.
Another one of the reasons to move to Indiana…
Income Taxes in Indiana
Indiana isn't one of the select few states. That does not charge residents a tax on their income.
On the other hand, the state's individual income tax rate is pretty low.
At just a little over 3%. It is similar to the state of Pennsylvania.
But, compare that income tax rate to Illinois. One state to the west of Indiana.
And you will see an income tax rate that is more than 50% higher!
Just one reason people are leaving Illinois. And moving to Indiana.
But, living costs in Indiana get better…
Other Living Costs In Indiana
Groceries, health care, utilities, and transportation. All cost less than national averages.
Put these things together. And in my opinion, the cost of living in Indiana is very reasonable.
But…
I can help you save a little more money. No matter where you choose to live.
Save More Money Living In Indiana
We use the cashback app from Rakuten for all of our online purchases.
Plus get cash savings at the grocery store. Using the popular Ibotta app.
These two tools are excellent. For saving money. No matter where you choose to live!
Get The Best Deals For Your Indiana Home
Check your credit for free with Credit Karma. Then do what's necessary to improve your score.
A good score will help when applying for an apartment lease in Indiana Or, getting a mortgage.
And, if you are in the market for a home mortgage.
Then check out Lending Tree. For the best rates possible.
Pull All Your Finances Together
Finally, moving to Indiana (or anywhere) is a big deal.
So, put your finances in good order first. And keep them that way.
In your new destination. Wherever you land.
I recommend the online tool from Personal Capital. It will pull all of your expenses and investments together. In one place online.
And it makes budgeting and managing money less of a chore. Best of all?
Personal Capital is free to sign up and use.
Okay. Back to the specific details about life in Indiana.
This might be the best thing about the state…
Friendly People In Indiana
In my opinion, the people in this state are very friendly.
You will likely be impressed. By how nice people are. And the open way in which you are treated.
Good manners are almost always on display. Shown through healthy respect and consideration for others.
For example, when you are out and about, people hold doors for you. And when passing on the street, they say "hi" and acknowledge you with a smile.
But there's more. Another one of the good things about Indiana…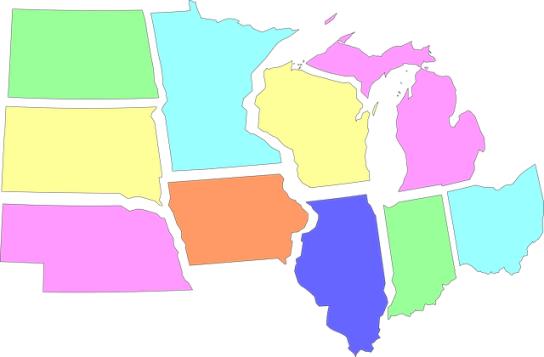 Low Crime Rate
According to USA Today, Indiana has a low crime rate. Versus other states in the country. And much of that crime occurs in Indianapolis.
So, take Indy out of the mix. And the crime rate drops even more significantly in Indiana.
Once again, this is one of the benefits of small-town midwestern living. Which means you should feel safe in this state.
Finally, here are some of the towns that bring all of these fine qualities together…
Some Of The Best Towns For Living In Indiana
When it comes to low-cost living, friendly people, and low crime rates. Some places are better than others.
For being family-friendly. And for providing a high Indiana quality of life.
These specific towns top the list.
Bloomington
Carmel
Fishers
Westfield
Zionsville
I think Bloomington is my personal favorite.
Because of the energetic vibe generated by Indiana University students. Plus, I love the beautiful campus too!
And speaking of universities. Here is one more great thing about Indiana…
Excellent Universities
The state is home to top universities. Both public and private.
These schools can propel students. Into great career and job opportunities.
First of all, Indiana University is the state's largest school. And is one of the most respected institutions of higher learning in America.
Next, Notre Dame is a private Catholic university. Located in the small town of South Bend.
And Purdue University is located in West Lafayette. A short drive from Indianapolis.
Butler University is another private school. Located in Indianapolis.
Butler is a smaller school versus the other three. But considered a prestigious learning institution in its own right.
Finally, I have to mention the lesser-known Indiana State University.
Where NBA basketball legend, Larry Bird, attended. And played his college ball.
So, you can see the state has diverse educational opportunities.
Next up. One more of the advantages of living in Indiana coming your way…
Nice 4-Season Weather
The state has distinct seasonal weather patterns.
On high-end summer days with clear skies. Temperatures can hit a hot 90 degrees Fahrenheit. And sometimes even higher.
However, there will be plenty of days in the spring and fall where it is not as warm. And even colder overnight.
So, you may find yourself needing a cap and jacket at football games. Before heading into the winter season.
Or at other outdoor events. During the spring and fall.
Then there are the turning leaves in fall. It's quite a show.
Especially in Brown County. Located in southern Indiana.
The area is sometimes referred to as "The Little Smokeys". For its resemblance to the Smokey Mountain range to the southeast.
Okay. That concludes 5 great things about living in Indiana.
Next, let's go through some reasons why you may not want to move to Indiana.
This way I can balance out the discussion. And get to all of the living in Indiana pros and cons…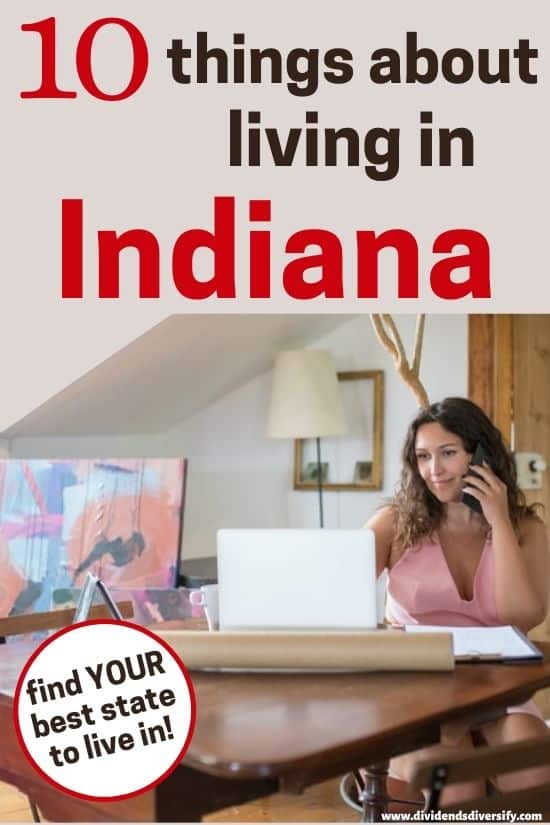 But unfortunately, I'm not done with the weather!
Cold And Snowy Winters
This state has rough winter weather.
Since many parts of Indiana will see more than 70 inches of snow. Which can make life difficult. On more than one occasion.
However, these extreme amounts of snow. Are more likely in the northern part of the state. Near Lake Michigan.
Since lake effect snow is heavy here. During most years.
On the other hand, it's common for other parts of the state to get at least 20 inches of annual snowfall. A much more manageable amount.
And don't forget the cold Indiana winter temperatures. Low temperatures can fall well below zero.
With bone-chilling wind chill factors too. On the other hand, most days in the winter will be in the teens or twenties Fahrenheit.
Once again, the northern parts of the state. Will bear the brunt of the extreme winter chill.
So, when it comes to the weather in Indiana. You must be prepared for all situations.
And you will find out. Most Indiana residents look forward to the spring thaw.
Here's another negative point about Indiana…
Limited Public Transportation
Unless you live and work in downtown Indianapolis. You are probably going to need a car.
Because public transportation in Indiana is lacking. Since there are only a few public transportation systems in the state. Furthermore, none of them are very extensive.
Indianapolis is the only city with a decent public transit system. Allowing you to get around downtown and the surrounding community. For both work and play.
So, as I said. It means you may need a car. While living in Indiana.
It will come in handy. On the highways and interstates.
To get around Indiana. And for visiting another state in the region. Be it Michigan or Ohio.
Maybe heading elsewhere. Over Indiana's border to the south.
By possibly taking a road trip to Kentucky. To see that beautiful state.
Here is another reason you may not want to move to Indiana…
Not Much To Do
Indianapolis has a decent entertainment scene. With dining, bars, clubs, and professional sporting events.
Plus a pretty vibrant downtown. As well as being the state's capital city.
However, you won't confuse it with living in the state of Nevada. And having access to Las Vegas. Ha!
But, if you choose not to live in or around Indy. Entertainment options. And nightlife in Indiana tends to be limited.
The Landscape In Indiana
Southern Indiana is nice for biking and hiking. And visiting the state and local parks. My personal favorite is Brown County state park.
But the rest of the state is flat. And filled with cornfields
You won't see any mountains to speak of either. And aside from the southern tip of Lake Michigan, the state is landlocked.
So, you won't find an ocean shoreline in this state. No way.
Family-Friendly Activities Living In Indiana
On the other hand, there is an emphasis on the community here. Also, family values. And wholesome things to do in Indiana.
For example, participation in civic events, socializing at church, and volunteering for important causes.
So, you need to be a little more open-minded. About how you fill your free time in this state.
But don't forget that Indiana is located close to other metropolitan areas. Which have plenty to see and do.
For example, within a 3-hour drive of Indianapolis. You can visit Chicago or Cincinnati. And experience these large cities on your trip.
Okay. I have another one of the cons of living in Indiana…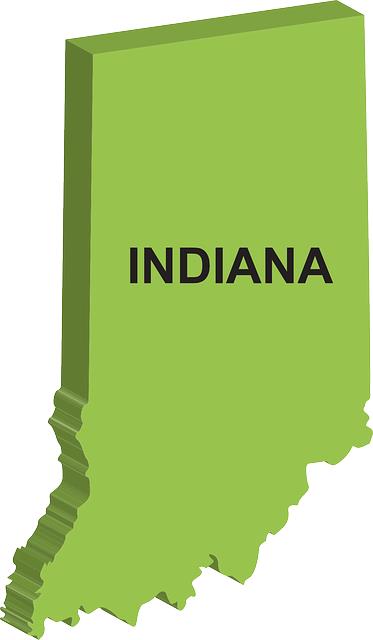 Lack Of Diversity
The state is lacking in diversity.
Specifically, socioeconomic diversity, cultural diversity, and religious diversity.
Ranking in the bottom 20% of all states in the country based on these factors. According to WalletHub
That said, a larger majority of people living in Indiana are white. And are of European descent.
Furthermore, the state is kind of religious. But not to the extent of a state like Utah.
And politically? The state leans Republican.
So, because of these dominant factors in Indiana's culture. You should be prepared for a lot of similarities. Between people and their attitudes about life.
Okay. Last but not least. I have one of the worst things about Indiana…
Drug Use And Addiction
Indiana has a serious problem with drug usage.
Since the drug abuse problem in Indiana. Is much worse than many other states.
In another study by WalletHub. Indiana ranks among the top 10 worst states for drug usage in the United States.
The study was based on 3 primary factors:
Drug use and addiction
Law enforcement
Drug health issues and rehabilitation
The truth is that there are pockets of Indiana. Where it can be hard to avoid drugs completely.
So you have to be aware when living in Indiana. Especially if you have impressionable children. In their formative years.
So, that concludes my top 10 list of benefits of living in Indiana. And some reasons why moving to Indiana may not be the best idea.
So, allow me to close with a summary.
Pros And Cons Of Living In Indiana
Before moving to Indiana. Consider the pros and cons of living in "The Hoosier State".
Here are the things that stand out to me about Indiana's quality of life:
Low cost of living
Friendly people
Low crime rates
Excellent universities
Nice 4-season weather
Cold and snowy winters
Lack of diversity
Limited public transportation
Not much to do
Drug use and addiction
Those are the pros and cons of Indiana as I see it.
Now, I hope you can make a better decision. If Indiana is a good state to move to.
More Reading About Indiana Life And Beyond
My Top Resources For Making The Most Of Your Money In Indiana (or anywhere you live)
Disclosure & Disclaimer: I am not a licensed investment adviser, financial adviser, or tax professional. And I am not providing you with individual investment advice, financial guidance, or tax counsel. Furthermore, this website's only purpose is information & entertainment. And we are not liable for any losses suffered by any party because of information published on this blog.
The Pros And Cons Of Living In Indiana Explained