Good Things To Know Before Moving To The Florida Keys
We are heading to the southernmost tip of the lower 48 states. To discuss the pros and cons of living in the Florida Keys.
In so few places will you find this many unique advantages. And unfortunately, a large number of reasons not to move to the Florida Keys too.
So, enough of an introduction already. Let's get moving.
Since it's time to hash out 25 living in the Florida Keys pros and cons.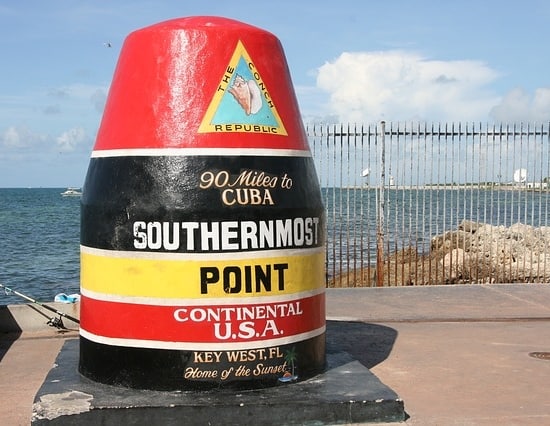 Disclosure: At no cost to you, I may get commissions for purchases made through links in this post.
Pros And Cons Of Living In The Florida Keys
Here is what tops our list of the Florida Keys pros and cons:
Beautiful natural surroundings
Stunning sunsets and sunrises
A slow pace of Life
Low stress
Warm weather
Fun water sports
Nice dining options
A sense of community
No state income taxes
Reasonable property taxes
Quality public schools
Low unemployment
Lots of rain
Hurricanes and tropical storms
Expensive housing
High cost of living
Very isolated
Difficult air travel
Troublesome island fever
Limited roads
Sparse scope of jobs
Not the best beaches
Droves of tourists
Transient residents
Higher crime
Next, let's go through each of these good things and bad things about the Keys.
Then, before you go, check out our location-based article archives. Covering all the best places to live. Since we have lots of articles about other great spots to move to in Florida.
Otherwise, stick with me here.
As we move onto our list of the best reasons for moving to the Florida Keys…
1. Beautiful Natural Surroundings
This place is absolutely beautiful. A tropical paradise.
After arriving, you will find blue skies, palm trees, gentle clear blue ocean water, great coral reefs, and lots of marine wildlife. Your home will be close to the water no matter where you choose to live.
The natural beauty results from the Florida Keys being a series of islands. That stretch for roughly 120 miles off the southern tip of Florida.
They comprise Monroe County which also includes parts of the Everglades National Park. And Big Cypress National Preserve.
Furthermore, the islands form a barrier. Located between the Atlantic Ocean and the Gulf of Mexico.
Finally, they are connected by a series of bridges. Making the Keys accessible from Florida's mainland. By what is known as the Overseas Highway.
2. Stunning Sunsets And Sunrises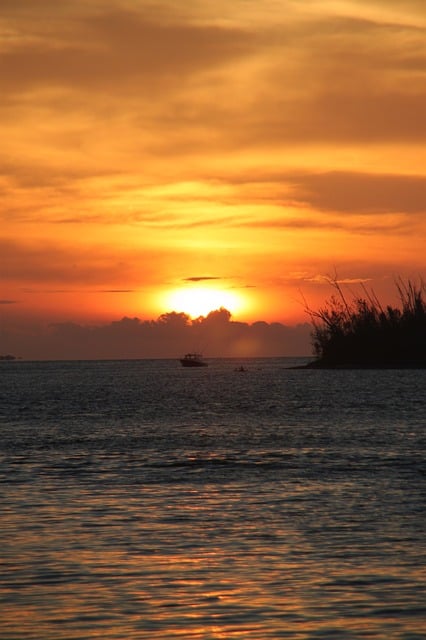 Life in the Keys means you can cast your gaze across the ocean waters. For as far as your eyes can see.
In the morning, to the east. The sunrise will inspire your day.
While in the evening, there is the warm glow of the sun setting in the west. It will have you feeling like you are in a magical world. With orange, pink, and red hues ushering in the night sky.
So, find your favorite evening spot for locals. Or enjoy the view where the tourists hang out and celebrate.
Seems like a lovely place, right? But hang on.
We are just getting warmed up. As the 25 living in the Florida Keys pros and cons marches on…
3. Slow Pace Of Life
The pace of life here is relaxed during the off-travel season.
Thus, at times, you will find it laid back in the Florida Keys. It's a quiet and sleepy place. Since residents are very casual about life.
You can wear shorts or a swimsuit, and go barefoot. Feeling comfortable anywhere you choose to go.
All placed in a setting with a tropical island vibe here.. After all, you are living in a resort-like area of Florida. Where visitors come specifically to relax.
4. Low Stress
The relaxed pace, the water, the gentle waves, and the warmth in the air. All serve to reduce the stress levels of residents in the Florida Keys.
Studies have shown that being in or around water. Lowers stress and anxiety. While boosting a sense of calm and contentment.
This makes a Florida Keys retirement living seem so perfect here. When your 9-5 working days are behind you.
5. Warm Weather
For warm weather lovers, experience a great climate year-round. When moving to Florida-the Sunshine State. And especially after moving to the Keys
First, there is no need to worry about winter weather or shoveling snow. It's never been below the freezing point.
Furthermore, summers are more comfortable than many other places in the south.
Yes. It gets hot in the summer. And during July through October expect high humidity.
But cooling ocean breezes make it more of a delight. And temperatures never top 100 degrees.
6. Fun Water Sports
The Keys are a great place for water sports. Especially if you have access to a boat. Or know someone who does.
Some of the water sports options include:
Fishing
Kayaking
Scuba diving
Snorkeling
Wakeboarding
Windsurfing
So, plan on being outside a lot. To enjoy the water and all it has to offer.
7. Nice Dining Options
Because you will be living in a vacation area with a resort-like feel. There are plenty of dining options here.
Of course, the fresh-caught seafood is amazing. And you will enjoy the key lime pie.
Furthermore, being just 90 miles from Cuba. Similar to Miami, there are plenty of culinary influences that have migrated from that country.
Thinking of retiring in the Florida Keys? Well, here's a good reason to consider it…
8. A Sense Of Community
The Keys are located in Monroe County. Which has a population of less than 100,000 permanent residents.
The greatest concentration of residents is found in Key West. Which is the southwesternmost point in the chain of islands.
While Key Largo, situated closest to the Florida mainland, is not far behind. In terms of population.
But everywhere in between, is sparsely inhabited by full-time residents. Meaning the next grouping of towns by size…
Islamorada
Marathon
Big Pine Key
…have a small-town feel. With a fine sense of community.
So, you can get to know people. Like the post office staff, grocery store workers, and your favorite local bar.
9. No State Income Taxes
A little later, you will find out that living in the Florida Keys is very expensive. But taxes are one area where your wallet gets a break.
First of all, the Keys are located in the state of Florida.
Furthermore, Florida is one of only a handful of states that does not charge an individual income tax.
Think of it this way. Residents in many other states pay 3-4% of their income in state taxes. Sometimes much more.
That's a savings of more than $1,000. For an individual making $40,000 a year.
Although making $40,000 a year in the Florida Keys can be challenging. But more on that topic a little later.
10. Reasonable Property Taxes
Furthermore, property taxes are quite affordable. As property tax rates in Florida run below the national average. And Monroe county below the average of other counties in the state.
Just be careful. Because the property taxes you pay are based on two things. The tax rate and the value of your property.
So if you can afford an expensive property. Even though the real estate tax rate may be lower, that rate gets applied to a high value.
This situation can cut into your property tax savings. Depending on where you are moving from.
Believe it or not. Here's a good reason to move to the Florida Keys. If you have kids…
11. Quality Public Schools
The Monroe County School District has some of the better schools in Florida. All levels are served from pre-K through 12th grade.
The schools are known for small classes and excellent teachers.
Some of the success is attributed to the exceptionally low student-to-teacher ratio. Allowing for individual attention that is hard to find in other school districts across the country.
Furthermore, for anyone looking to continue onto higher education. Or looking for adult education programs.
You have options.
Specifically, Florida Keys Community College and Key West University.
12. Low Unemployment
Monroe County has a low unemployment rate.
So, if you are willing to work. And want a job. You can find one.
Depending on who you are and what you want to do. The jobs available may not fit your interests. But more on that a little later.
Okay. That wraps up the best things about moving to the Keys.
Next, let's get on with the list of cons of living in the Florida Keys…
13. Lots Of Rain
The Keys have a rainy season. It runs from June through October.
Every day or so you can expect a downpour that lasts less than an hour. Normally in the morning or overnight.
The worst you can expect is rain for a few days as a storm front passes through. But again, this is most likely only during the rainy season.
14. Hurricanes And Tropical Storms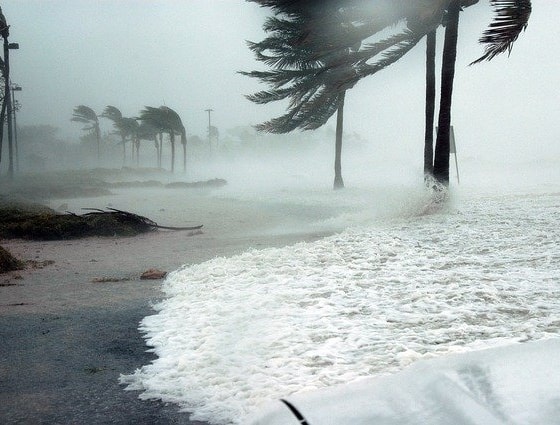 The area is prone to destructive weather. Specifically tropical storms and hurricanes.
As recently as 2017, Hurricane Irma struck the Florida Keys.
It was measured as a category 4 storm. Wind speeds exceeded 130 miles per hour. And the storm surge rose to 8 feet. Creating a massive amount of destruction.
So, understand that this is the most hurricane-prone state in the country. That being Florida compared closely to Texas for the rate of destructive tropical storms.
And the Florida Keys are particularly vulnerable. Being islands extending out into the Atlantic ocean.
15. Expensive Housing
Real estate, homes, and apartment rents are high in the Florida Keys. Making it difficult for the average person to make ends meet.
Those who can afford it tend to work remotely and/or have a higher-paying profession. Such as a doctor.
For example, depending on your exact choice of location. The median home value is 2-3 times the U.S. average.
High real estate values and home costs translate to higher rents too. As landlords seek to cover their costs and make a profit.
Competiton from tourists looking for short-term or seasonal rentals. Also makes it harder to find an affordable place to live.
Thus, I recommend having a good handle on your finances before you move. To do so, Personal Capital is an excellent free tool to help manage your expenses, create a budget, and monitor your investments.
16. High Cost Of Living
Unfortunately, it's not just housing that adds to the Florida Key's cost of living.
Since transportation costs. And the inconvenience of trucking into the area. Add to the price of everyday goods.
Gasoline is expensive for the same reasons. Plus stations can jack the price during peak tourist season. Since visitors are less cost-conscious. And what choice do they have anyway?
Finally, those same visitors increase the demand for restaurant meals. Which puts upward pressure on menu prices.
So, living in the keys cheap is not an easy thing to do.
However, to help offset the higher costs. I suggest you try the cashback app from Rakuten.
You can't beat the convenience of ordering things you need online. Especially in the Keys. Where shopping is somewhat limited. So why not get money back when you do.
Okay. We are making progress. But stick with me.
Just a few more points for rounding out this article about what's it like living in the Florida Keys…
17. Very Isolated
This island chain is very isolated. So, living in the Florida Keys means it's time-consuming and expensive to get out when you want to.
Driving to the south Florida city of Miami takes several hours. To access the modern amenities its metropolitan area has to offer.
Then if you want to drive out of state…
A viable option is Georgia. For a reasonably quick get a way.
But plan on a good 8 hours. More if you get stuck in traffic trying to get out of the Keys and through the Miami metro area.
18. Difficult Air Travel
Your best bet for flying in and out will be Key West International Airport. Or, Miami International Airport. With the latter having the most routes and flight options.
After taking into account your travel time to the airport. Realize you will be flying out of a remote corner of the United States.
Thus, flights to the west coast can take 6 hours.
So, if you require access to convenient air travel for business. Or for visiting family and friends. Understand that there is a sizeable time commitment involved.
19. Troublesome Island Fever
Due to the isolation and difficulty of traveling out of the Keys. In addition to being surrounded by water.
This can lead to a troubling mental state of psychological distress. Residing in Hawaii can have a similar effect. Where they call it island fever.
It can lead to feeling anxious, homesick, or claustrophobic. But, unlike living in Hawaii, it's easier to get off these islands.
Since you can hop in your car. And just go!
20. Limited Roads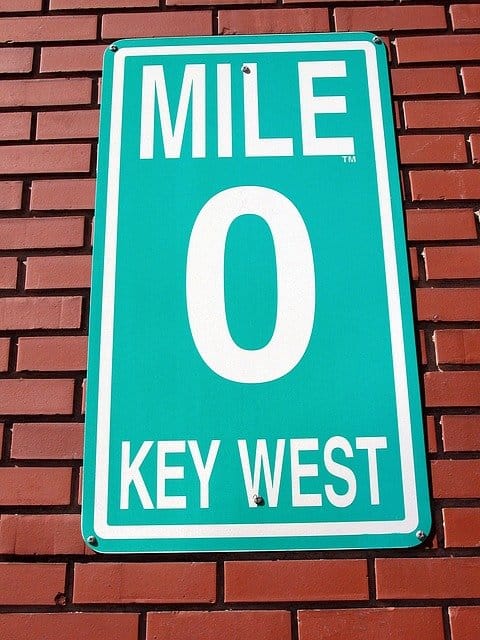 Taking an average day, especially in the off-season. Traffic isn't too bad. Especially if you are just commuting around the immediate area in which you live.
On the other hand, there is only one road in and out of this chain of islands. It is called the Overseas Highway. Part of U.S. Route 1.
Thus, any number of things can bring traffic to a standstill. Such as…
Bad weather, road construction, traffic accidents, busy weekends, and the high tourist season. All of these issues contribute to heavy road congestion here.
So, plan on extra time. In case your Florida Keys lifestyle will require commuting of any frequency of distance.
21. Sparse Scope Of Jobs
It's tough to build any type of professional career in the Florida Keys.
So, if you are in business management, financial services, law, or accounting. You may struggle to find something that suits your skills.
Unless of course, you can work remotely. And have a high-paying job back in the mainland.
As a result, most jobs are in a few select industries. Offering important work, but not the highest paying.
Such as:
Fishing
Marina services
Hospitality
Outdoor recreation
Retail
22. Not The Best Beaches
If you are a beach lover. Looking for the best beaches. You won't find them in the Keys.
Since the islands are protected from large ocean waves. Meaning the way that natural sandy beaches are created is lacking. It also suggests that surfing isn't much of an option here either.
That doesn't mean you can't find a nice beach. It just means many of them to need to be maintained by trucking sand in.
So, if you have your heart set on Florida. And want pristine natural beaches. Consider living in the Naples, Florida area. Or Marco Island.
23. Droves Of Tourists
Much of the economy here is driven by tourism. Thus, a lot of tourists and snowbirds visit this part of Florida.
So for locals just trying to enjoy their daily routines. The tourists can come off as a big inconvenience.
First, November through March is the busiest season. With visitors typically peaking in January through March. During this time, hotels and vacation rentals are usually at capacity.
Second, there is the Florida lobster sport season. It is called "mini-season".
It's only two days in late July. But a lot of mainlanders arrive to partake in the activities.
Conversely, you'll find the area to be more peaceful during June through October, but at a price. It's hurricane season and the humidity levels are very high.
24. Transient Residents
Now that we have discussed all of the pros and cons of living in the Florida Keys. Perhaps you are starting to see that it takes a certain type of person to live here. And like it.
Many people give it a try. But find, after some time, it's not for them. So, aside from the hardcore long-timers and natives. A large percentage of residents tend to be transient.
They too maybe the people you meet and strike up a friendship. Since they are new to the area. And looking for new friends too.
It can make it tough, however. After building a relationship. To see a new but good friend decide to leave.
25. Higher Crime
Partly due to tourists and transient residents. Plus a culture that tolerates a wide range of behaviors.
You will find a fair amount of property crime in the Keys. On a positive note, violent crimes are infrequent as compared to other parts of the United States.
Okay. That's all I have. As if 25 pros and cons isn't enough.
So, allow me to wrap up with a few parting thoughts.
Pros And Cons Of Living In The Florida Keys
Like I said at the beginning. Moving to the Florida Keys won't be for everyone.
So, carefully consider these pros and cons before you do:
Beautiful natural surroundings
Stunning sunsets and sunrises
A slow pace of Life
Low stress
Warm weather
Fun water sports
Nice dining options
A sense of community
No state income taxes
Reasonable property taxes
Quality public schools
Low unemployment
Lots of rain
Hurricanes and tropical storms
Expensive housing
High cost of living
Very isolated
Difficult air travel
Troublesome island fever
Limited roads
Sparse scope of jobs
Not the best beaches
Droves of tourists
Transient residents
Higher crime
Hopefully, this discussion has helped you answer some important questions. Such as…
Are the Florida Keys a good place to live?
Also…
Should I move to the Florida Keys?
Good luck. No matter what you decide.
More Reading About Living In Florida And Beyond
Don't forget to check out all the great places to live that we cover here.
For example, if life in the Keys is too expensive for your financial situation. Why don't you consider some of the most affordable Florida towns to live in?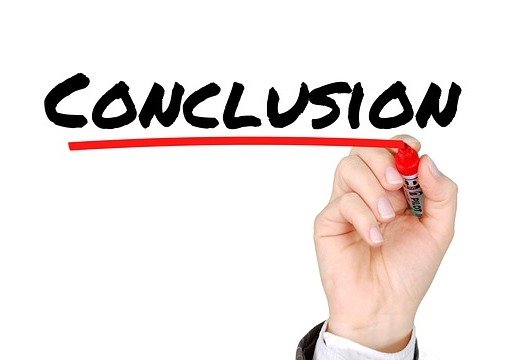 Author Bio: Tom Scott founded the consulting and coaching firm Dividends Diversify, LLC. He leverages his expertise and decades of experience in goal setting, relocation assistance, and investing for long-term wealth to help clients reach their full potential.
25 Living In The Florida Keys Pros And Cons Explained