What To Know Before Moving To Hawaii
It's time to cover the pros and cons of living in Hawaii.
And I think you are going to find that Hawaii is an amazing place. Because of the perks of living in Hawaii. Well, they are like no other state in the nation.
But be careful, because other things are impossible to ignore. Being some reasons not to move to Hawaii in the first place.
And when we are done. You will be able to answer this question for yourself: Is Hawaii a good place to live?
So, let's get moving.
Because it's time to review the top 10 living in Hawaii pros and cons…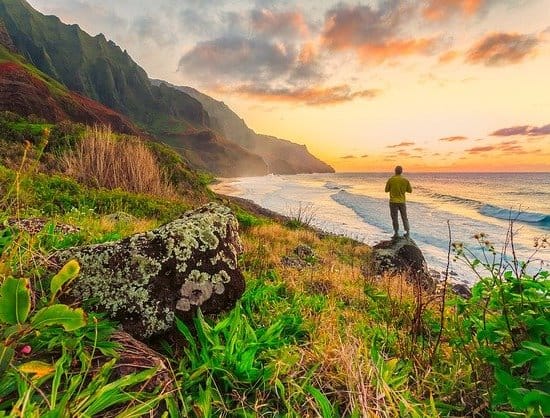 Disclosure: At no cost to you, I may get commissions for purchases made through links in this post.
Pros and Cons Of Living In Hawaii
Here are my top things to know before moving to Hawaii:
An abundance of natural beauty
Great weather
Diverse outdoor recreation options
Nice people set in a warm culture
Low crime rates
High cost of living
Potential for culture shock
Bad impacts from weather and nature
Heavy traffic
Limited access to goods and services
We are going to go through each of these Hawaii pros and cons in just a moment.
But first. Let me help you answer the big question of the day…
What Is It Like Living In Hawaii?
While you are thinking about moving to Hawaii. Consider these important things…
Benefits Of Living In Hawaii
The Hawaiian Islands are about as close to paradise as you can get. There are unique things about this state. No other state can match.
Just imagine picturesque sunsets on the pristine beaches. And stunning rainbows on an almost daily basis. While enjoying summer weather all year long.
In your free time, swim, snorkel, surf, hike or just catch some rays. In the warm and relaxing sunlight near the ocean shore.
Best of all, life in Hawaii is about a friendly culture. And a relaxed, safe way of going about your daily routines.
But…
Yes, you knew there was but coming. Didn't you?
Because it's not all smiles and sunshine. Living the Hawaii lifestyle.
Here's why…
Downsides To Living In Hawaii
First of all, your Hawaii living expenses will be higher than you can believe. Versus most any other state in the country.
And the costs will increase almost every line on your budget. Well…maybe not the cost to heat your home. If you are moving from a cold winter climate.
Furthermore, you may get a little homesick. Isolated on an island and dealing with an unfamiliar culture.
While trying to adopt a new way of life. That is probably much different than what you are accustomed to.
Finally, aspects of the environment can turn extreme. Road congestion can be intense.
And the many things you take for granted today. May be hard to come by in this state.
Okay. With those key highlights about Hawaii life taken care of.
Next, let's dive deep. Into the pros and cons of living in Hawaii right now…
An Abundance Of Natural Beauty
The islands have several different landscapes and ecosystems.
There can be hills on one part of an island. And flatlands in another.
You will see ocean cliffs. And mountain peaks.
There are deserts in this state. And rainforests too. So you can see, the state's land is quite diverse.
But most of all, it is surrounded by a vast ocean seascape.
This brings me to another feature of the land. And one of the big reasons to live in Hawaii.
Beautiful Beaches In Hawaii
Because some of the best beaches are found here. They are clean and well maintained. For your outdoor pleasure.
Best of all, with only a few exceptions, the state's beaches are open to the public. So, feel free to get out and enjoy the colorful sand. And deep blue ocean waters of Hawaii.
Then as night falls. Be sure to look to the sky.
Sunsets
Because the state is home to the most inspiring sunsets.
They paint the dusk sky. In an array of pinks, blues, and oranges. Like you have never seen before.
But the colorful sky isn't limited to the night…
Rainbows
Since relocating to Hawaii means rainbows. Adorning the skies on almost a daily basis. Especially during the rainy season.
So, think about these outdoor color explosions. They are one of the many advantages of living in Hawaii.
And we are only getting started with the good things about Hawaii. And the wonderful outdoors…
Great Weather
Because the weather is one of the best things about Hawaii. Since almost every day is like a summer day in June or July.
It is warm, sunny, and 80 degrees. The type of climate that makes you feel good. Both inside and out.
But there are some unique things about Hawaii weather. That I would like to point out…
Variety
Across the islands, there are several different microclimates.
There are places it rains often. And dry places too.
Many areas are often sunny. But others are frequently cloudy too.
And even snow can be found in this state. If you look for it. On the top of the tallest mountains.
Trade Winds
Over time, you may acclimate to the warm weather. But if not, you will often feel wind or breeze. Originating from the north or east directions.
These are the trade winds. That makes the temperatures feel more comfortable.
And keep the air fresh. So, you can open up your home. And let the breezes pass through.
And then there are the scents in the air. Another one of the special things about Hawaii…
Good Smells Living In Hawaii
Most places have unique smells. You know. That unfamiliar scent when you leave an airport. And arrive in a new place.
And this state is no different. Only better.
With the scent of white plumeria. Wafting from summer flower gardens.
And the fresh, salty, humid air. Coming from the ocean.
What else does the good weather in Hawaii mean?
It means dressing down is the new dressing up…
Summer Clothes All Year Round
Get ready for shorts, t-shirts, and slippers (Hawaiin lingo for flip-flops).
During all times of the year. And even in many workplaces.
Need to stop at the grocery store on your way home from the beach? Sporting your bikini. Or, swimsuit.
No problem. It's unlikely anyone will take exception.
Okay. We know it's a beautiful island paradise. And the weather is great.
So, what do you do when you're not working? Well, the outdoor recreational options are one of the pros of living in Hawaii.
Let's explore…
Diverse Outdoor Recreation Options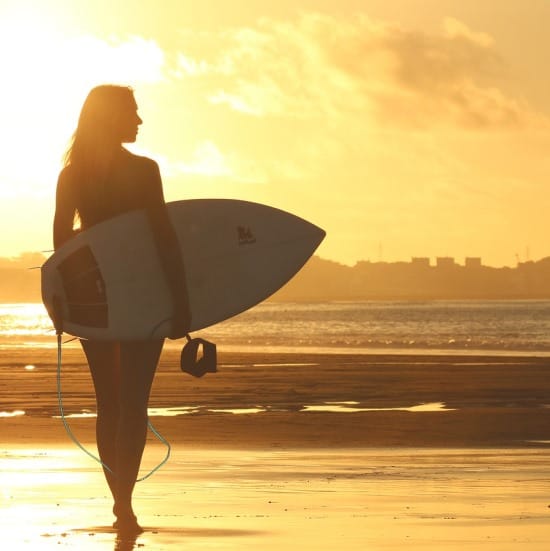 There are so many things to do in Hawaii. When it comes to outdoor activities.
It would take me a whole article to describe them in full. So, let me leave you with a list of options to consider.
And suffice it to say. One of the perks of living in Hawaii?
If you put your mind to it. Never run out of fun stuff to do outside.
From the mundane. To the exotic.
For example…
Water Sports, Hiking, Golfing, And More
beach volleyball
biking
boating
bodyboarding
bodysurfing
canoeing
dancing
diving
island exploring
fishing from cliffs
golfing
hiking
hunting
jet skiing
jogging
kayaking
motorbike riding
paddleboarding
searching for shells
shore fishing
snorkeling
snow skiing
snowboarding
spearfishing
sun tanning
surfing
swimming
walking
water skiing
yachting
So, from the unbelievable water sport options. Like surfing the big waves in the north shore Oahu region.
To the good things about Hawaii, you can enjoy on land. Like the number of pristine, well-laid-out golf courses. And hiking in the mountains or the forests.
It is unlikely an outdoor enthusiast. No matter the specific interests. Will run out of things to do.
Furthermore, between the beauty, nice weather, and activities. They form what I consider to be the health benefits of living in Hawaii.
And what's more. When you need to get to your next activity…
Good Roads And Bus Routes To Get Around Hawaii
Yes. Depending on where you live. You can take a stroll to the beach or the golf course.
But when your next activity is a little farther away…
Just know that the state's roads are generally in good condition. Also, if you choose. The bus systems on the islands can take the driving out of your hands.
Next, another one of the positives of living in Hawaii…
Nice People Set In A Warm Culture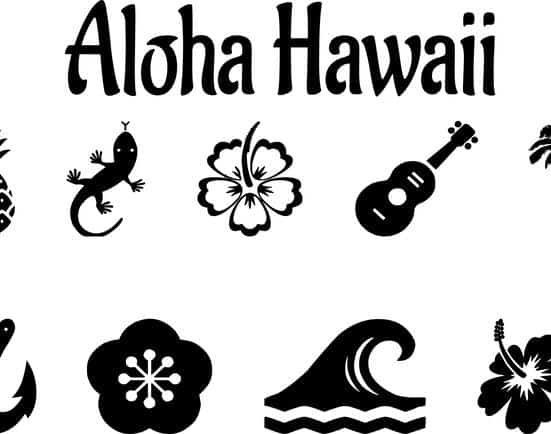 The weather is not the only thing that is warm here. So is the culture.
Since the spirit of Aloha culture is inside the people of this land.
Because Aloha is more than a greeting. It is a way of being and behaving.
And embodies the traits of honesty, humility, love, compassion, and kindness. To describe it the best I can.
And there are some other things that you will notice about the people. And perhaps, these people are one of the best reasons to move to Hawaii…
Laid Back Living In Hawaii
The people here are relaxed. They have a unique sense of time. Like no other.
So, don't try to rush things in Hawaii. First of all, it won't work. And it won't go over well.
Then there is the expression, pau hana. Meaning finished with work.
Like a happy hour. It is the little after-work celebration. Indicating you made it through another day.
So learn to celebrate it. With your co-workers. Or on your own.
Heading off to your special place. Or the special people in your life.
Diverse
Realize that if you are a native mainlander. Considering the pros and cons of moving to Hawaii. You will be part of a minority.
As the state has a highly diverse population. With no majority representation.
The population is a mix of Native Hawaiians. Pacific Islander groups. And multi-racial individuals.
With others having come to the islands over the years and stayed. Including a large population of Asians.
Family Oriented Living In Hawaii
This state's people love their families. And emphasize interpersonal relationships.
It's not uncommon to see multiple generations. Having a barbeque. Talking story or chatting. And enjoying each other's company on the beach.
And next, one of my favorite cool things about living in Hawaii…
A Lack Of Materialism
Since you don't have to worry about this: "keeping up with the Joneses" here.
As the people aren't interested at all in 24-7 work weeks to get ahead. Nor driving the most expensive car. Or living in the biggest house.
So, a minimalist attitude. Goes a long way with the locals here.
Finally, remember this. Be sure to respect and embrace the culture. To appreciate it to the fullest extent.
Next, I have the last of the great things. On my Hawaii pros and cons list.
It is…
Low Crimes Rates
You can feel safe in this state. Since there isn't much violent crime.
Perhaps it is the laid-back nature of the residents. Or the fact such wrongdoing would be hard to hide from.
After all, it's a small group of islands. With few places to run. Or crowds to disappear in.
On the other hand, be aware that property crime and theft are higher in Hawaii.
While tourists are most frequently targeted. As a resident, it's a good idea not to leave valuables in your car. Or in plain sight at the beach.
Perhaps consider a security system for your home. Or most importantly, practice some good common sense. To reduce your risk of falling victim to property crime.
As I mentioned. That completes my review of some of the best reasons why live in Hawaii.
But this article about the pros and cons of living in Hawaii would not be complete.
Without an assessment of the disadvantages of living in Hawaii. And that's up next...
So, let's keep moving!
High Cost Of Living
Population growth has moderated in the state over the past several years. And some point to the average cost of living in Hawaii as the culprit.
What makes things worse is the slow growth in wages. Since compensation has not kept pace with rising expenses.
Leaving the state's middle class living paycheck to paycheck. And struggling with a substandard Hawaii quality of life. Versus other states in the country.
Some of the reasons behind the higher costs include:
Expensive real estate
Government taxes and regulations
Limited competition
Fewer low cost "big box" stores
Scarcity
Shipping costs to the islands
And here's what the numbers tell us.
According to BestPlaces.net and World Population Review. As compared to the rest of the country…
Price of Living in Hawaii
Median home prices: More than 2 and half times the national average.
Apartment rents: 60% more. They are the highest rents in the country.
Utilities: 85% more expensive.
Groceries: 50% more expensive. Partly due to transportation costs. To ship products into the state.
Finally, gasoline prices are some of the highest you will find. Anywhere in the United States.
Right up there with "The Golden State". In case you are considering moving to California.
Partly due to one of the highest per gallon gas tax rates in the country. Increasing your costs to get around.
So, if you are moving to Hawaii. You need to save money and balance your budget any way you can.
Here are a few tips to do so…
How To Save Some Money Living In Hawaii
First, mortgage lenders and landlords will check your credit score.
So get out in front of them to get the best deals. By checking your credit for free using Credit Karma.
Then, get the best rate on a mortgage. That is if you can afford to buy a home in Hawaii.
And do so by shopping for a loan online. Using Lending Tree.
Then, get cashback on all your online purchases.
Which you will probably make plenty of in Hawaii. To find the things you like and need.
So, be sure to use the online cash rebate app from Rakuten.
And when you go to the grocery store. We like the money-saving cashback app from Ibotta.
Finally, get your finances in order. Both your budget and investments.
By using the free online tool from Personal Capital. To make your money go as far as possible in Hawaii.
Best of all, these tips and tools work anywhere you decide to settle down! So don't derail your finances before or after moving.
Okay. Enough about money.
Let's move onto the next in our list of Hawaii cons…
Potential For Culture Shock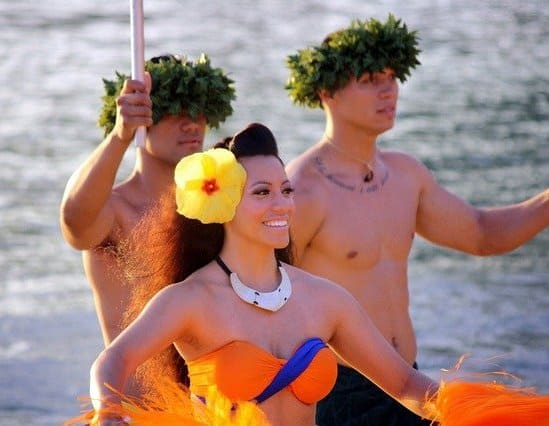 As the saying from the Wizard of Oz goes… You are not living in Kansas anymore!
That is, after your move to Hawaii.
Unlike moving to another location on the mainland. The islands are Polynesian.
Making Hawaii seem a little like living in another country. Despite its affiliation as one of the United States.
To repeat what I said before: respect and embrace the culture. Don't fight it.
Here's why…
Acceptance Of Newbies
Expect to be met with a certain level of suspicion or indifference.
Even though you have moved. And put down roots.
If you are not careful, you may come across as a tourist. Or, a snowbird from the mainland.
Even making new friends might be a challenge. Since most locals are wary of the influx of newcomers.
And here is another one of the problems living in Hawaii for certain people.
Island Time When Living In Hawaii
People run by a special clock in Hawaii. So, things get done. Well, when they get done.
This may be difficult if you are coming from a fast-paced place. Like New York City.
And can be frustrating.
If you need cooperation to meet a business deadline. Or, need some emergency work done on your property.
This next item might be one of the worst things about living in Hawaii…
Isolation When Living In Hawaii
Living on the islands means you are more than 2,000 miles away from the United States. And nearly 4,000 miles away from Japan.
Think about this. You will be closer to Japan. Versus the state of Maine. Which is 5,000 miles away!
And just knowing planes or ships are the only way to exit these tiny islands. Can be a little unnerving for some people.
In some ways, the isolation can be compared to living in Alaska.
Like Hawaii, it is not part of the 48 contiguous United States. And is a long way from the lower-48.
Costs To Leave Hawaii
Flights are expensive. So, the cost to leave and visit your family. And former friends can be costly.
Because of the cost, commitment, and time away from your job. You may find yourself leaving the islands infrequently.
And this brings me to another one of the possible reasons not to live in Hawaii…
Island Fever Is Possible When Living In Hawaii
The culture. And isolation. Being surrounded by water. The expenses to come and go.
All of these things can add up to what is known as island fever.
It is psychological distress.
And can lead to feeling anxious, irritated, desperate, or claustrophobic. Perhaps even homesick.
Okay. Next up. I'm returning to the weather.
Bad Impacts From Weather And Nature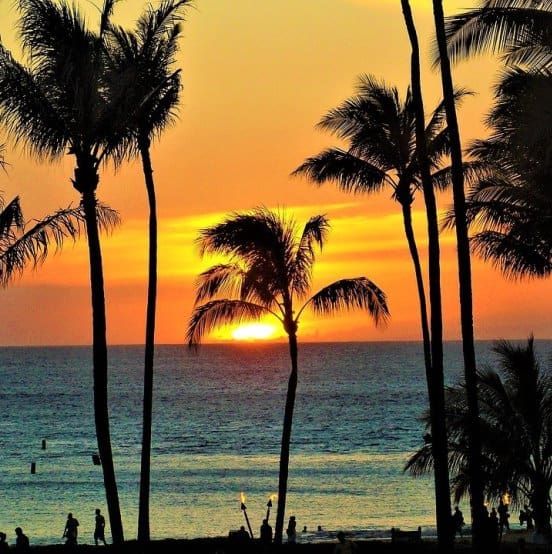 Yes. I know. I said it is one of the great things about Hawaii. And it is.
But elements of the weather can be one of the dangers of living in Hawaii too.
Here is why I say this…
Lava Flows And Vog
Moving to Hawaii means you will be living near volcanoes. While they aren't typically the types that generate violent eruptions. Although, you never know.
Slow-moving lava flows are a reality. A favorite spectacle of tourists. But they can be dangerous and destructive.
Whether hot and still flowing. Or dry on the surface.
Then there is vog. Airborne volcanic emissions. That consists of volcanic ash and gasses.
It's not the best for anyone with respiratory issues. And if the trade winds take a pause, vog can settle in for days at a time.
Rain, Humidity, And Other Extremes
The rainy season in Hawaii typically lasts from November through March.
Fortunately, severe storms are limited to a handful each year. But when they strike, they have high winds, heavy rain, and hail.
Which can lead to flooding in the affected areas. Then the rain and warmth bring another one of the cons of living in Hawaii…
Bugs Like Living In Hawaii Too
Be sure to protect yourself from mosquitoes. Specifically in the summer months when they're most active.
Then there are big cockroaches in this state too. Locals refer to them as "B52s".
And one last bad thing about Hawaii regarding the weather.
Maybe this won't bother you. I don't know…
Lack Of Seasons
Since it always feels like July. You won't get the change of seasons here.
So, if you like the turning leaves of autumn. And cool, crisp air ushered in by the fall. Or, experiencing a white Christmas.
You can forget these things. Because you won't find them in Hawaii.
As a result, you might even lose track of the time of year.
Next, I will serve up another weakness to Hawaiin living. Specifically getting around…
Heavy Traffic
Although the roads are well maintained. There are few highways. Thus, many locations are accessible by only a single route.
So, traffic conditions are bad in this state. Especially during the rush hour commuting times.
Furthermore, the islands are very car-centric. Because of limited public transportation. Aside from the bus systems. Plus the roads are not very bike-friendly.
Too bad. Because bikes would be a great option. Considering the weather.
Finally, throw in the ongoing road construction. That keeps the highways in good condition.
So, you have the perfect recipe for a lot of road congestion here. And wasted time sitting in traffic.
Let's face it. Paradise wasn't constructed for moving nearly 1.4 million residents. Plus tourists. With the heavy use of automobiles.
Finally, the last potential detriment. As part of my moving to Hawaii pros and cons…
Limited Access To Goods And Services
Some of the efficient public services. And creature comforts you have come to expect living on the mainland.
Make life in Hawaii seem a little inconvenient at times. This is why…
Trash Collection
Trash collection services are limited in some locations.
Depending on where you live. You may discover that it is your responsibility to haul your garbage. To a local collection center.
And if you are moving from an environmentally conscious state. You will find that recycling is not taken all that seriously here.
Water Supplies
There are places in Hawaii without formal water distribution infrastructure.
In these areas, homes have a catchment system. Dependent on rainfall.
During dry spells, residents can run out of water. Aside from having it delivered. Which is very expensive.
This next issue with Hawaii living is probably minor. But, it's worth noting…
U.S. Mail Service
Some locations do not have regular mail service.
So, if you haven't already. It's a good idea to go paperless. Before moving to Hawaii.
It serves a secondary purpose too. Since you won't have junk mail. Or paper documents to dispose of.
Access To Basic Goods
On one hand, you are starting to see larger, well-stocked retailers located in Hawaii. Costco for example.
On the other hand, when it comes to quick, unlimited access to all the things you are used to. Hawaii may not measure up.
Ordering online is a great way to minimize this downside. But in most cases shipping will cost you more. And delivery time will be a longer duration.
Okay. That concludes my review of the pros and cons of Hawaii.
Let's wrap it up with a summary…
Pros And Cons Of Living In Hawaii
In review, here are my top 10 advantages and disadvantages of living in Hawaii.
An abundance of natural beauty
Great weather
Diverse outdoor recreation options
Nice people set in a warm culture
Low crime rates
High cost of living
Potential for culture shock
Bad impacts from weather and nature
Heavy traffic
Limited access to goods and services
Hopefully, you can now answer these important questions for yourself:
1) Is Hawaii a good place to live?
2) Why move to Hawaii?
Good luck with your decision. No matter where you choose to settle down.
More Reading About The Pros And Cons Of Living In Hawaii And Far Beyond
Best Money Resources For Moving To Hawaii (or anywhere)
Throughout this review about the pros and cons of living in Hawaii, I mentioned several of my favorite financial and money-saving resources.
They are summarized here for your convenience:
Disclosure & Disclaimer: I am not a licensed investment adviser, financial adviser, or tax professional. And I am not providing you with individual investment advice, financial guidance, or tax counsel. Furthermore, this website's only purpose is information & entertainment. And we are not liable for any losses suffered by any party because of information published on this blog.
The Pros And Cons Of Living In Hawaii Explained.