Before Moving To Franklin, Tennessee, Carefully Consider All Of The Perks And Pitfalls
Living in Franklin, TN, pros and cons are on tap today. Let's jump right into the topic by comparing Franklin's pluses and minuses head to head.
Living In Franklin, Tennessee Pros And Cons: Comparison Table
| | |
| --- | --- |
| Living in Franklin Pros | Living in Franklin Cons |
| 1. Welcoming residents | 11. High cost of living |
| 2. Small-town feel | 12. HOAs |
| 3. Family friendly | 13. Limited public transit |
| 4. Excellent schools | 14. Congested traffic |
| 5. Senic outdoor beauty | 15. Heat and humidity |
| 6. Seasonal weather | 16. Risk of tornadoes |
| 7. Fun things to do | 17. Seasonal allergies |
| 8. Outdoor activities | |
| 9. Robust job market | |
| 10. Low taxes | |
Table 1: Franklin Pros and Cons Compared Head To Head
Next, let's review each of the pros and cons one at a time so you will know precisely what you are getting into before moving to Franklin. Maybe the city will be your perfect place to live.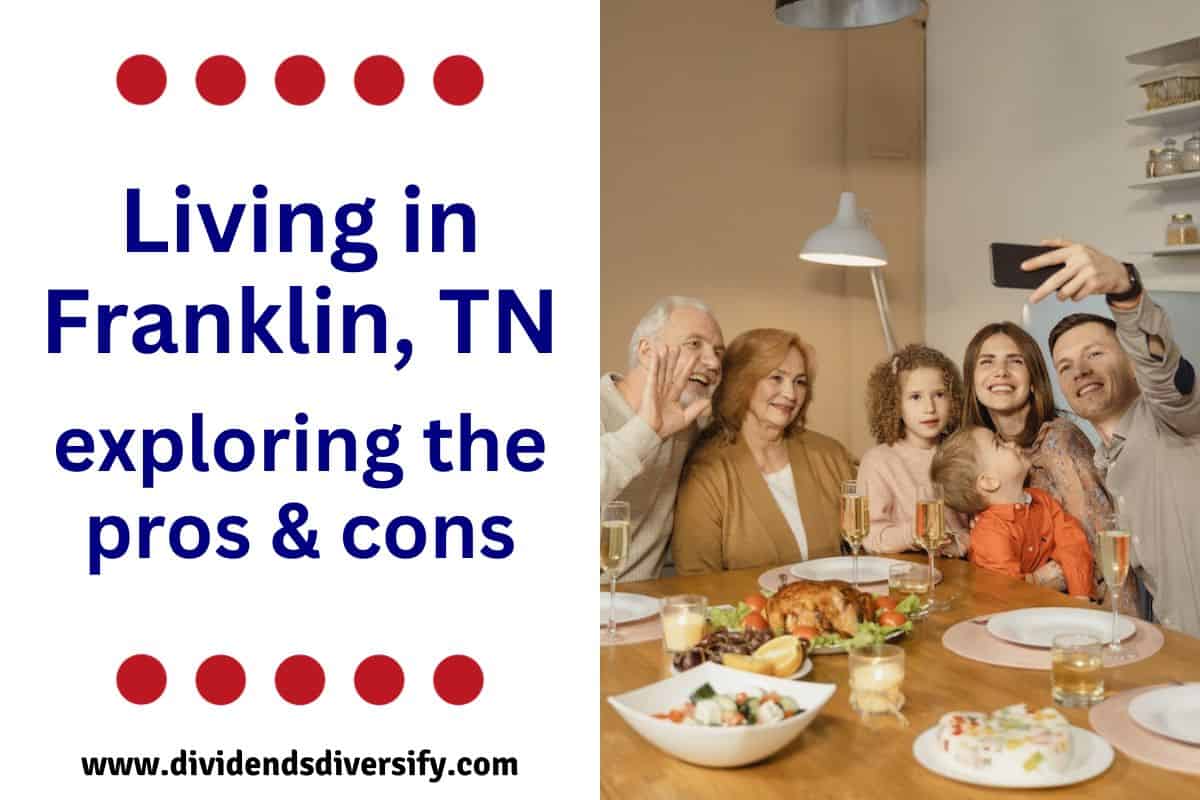 Disclosure: At no cost to you, I may get commissions for purchases made through links in this post.
Living In Franklin, TN: Pros
Your Franklin lifestyle will include the following positive aspects.
1. Feel The Warmth: Welcoming Residents
Living in Franklin are kind and welcoming people. There is also a surprising amount of diversity.
Franklin residents take great pride in their hometown and their home state of Tennessee, too.
Typical behaviors include helping those in need, good manners, and friendly waves as you do your daily business.
2. You Won't Get Lost Because Of The Small-Town Feel
Franklin has the feel of a peaceful small town. The population consists of about 80,000 residents. The city is located in the heart of middle Tennessee's Williamson County, within proximity to Nashville.
Downtown Franklin has a quaint historic square. The Main Street business district has shops, restaurants, and historic buildings.
The charming downtown area strikes a balance between preserved and modernized. You will notice the Southern charm, almost like you have stepped back in time.
Many housing options exist, including planned communities, traditional neighborhoods, and farms. Franklin offers diversity, curb appeal, and character in good supply.
There are some new developments and master-planned communities. These sites are typically farther from the city center.
For example, Westhaven is a great community. It has a fire station, shopping, restaurants, coffee shops, and more.
Some of the most popular Franklin communities include:
Fieldstone Farms
Ladd Park
Sullivan Farms
Barry Farms
Grocery, home improvement stores, restaurants, exercise facilities, and other amenities will be just minutes away no matter where you choose to move in Franklin.
Okay. We are just getting rolling. My recommended moving to Franklin pros and cons continue.
3. Families Prosper In Franklin's Friendly Atmosphere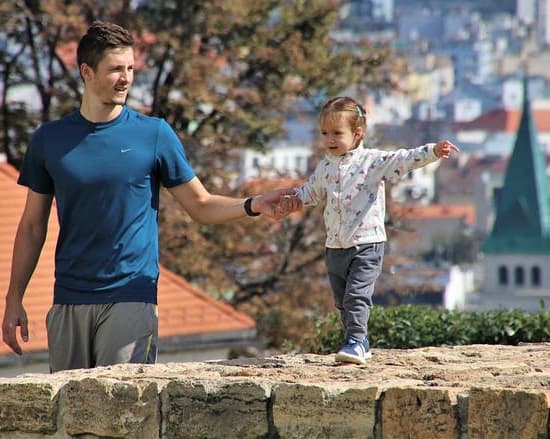 Many of Franklin's communities have swimming pools, soccer fields, parks, and playgrounds. There are nearby trails for strolling, jogging, and biking.
They are wonderful places for your kids to play in a safe environment and burn off some steam. Furthermore, Franklin gets high marks for public safety in Tennessee, boasting a very low crime rate.
4. Kids Get Ahead Because Of The Excellent Schools In Franklin
Private and public schools in Franklin are highly regarded within the state and Nashville metro area. Two school districts address student's education needs.
First, the Williamson County School District represents the larger of the two. Second, the number of students in the Franklin Special School District is much smaller and offers advanced programs.
Schools in both districts are known for moderate student-to-teacher ratios and solid test scores.
College-bound students have some excellent local options, including:
Lipscomb University
Tennessee State University
Vanderbilt University
Next up, one of the best things about your new Franklin lifestyle…
5. Enjoy The Beautiful Natural Scenery Franklin Has To Offer
Franklin is blessed with many exquisite green spaces and beautiful rolling hills. You will find farmland around the city's edges and acres of preserved land within the city limits.
The changing leaves during the fall season add another element to the area's amazing natural beauty.
Unfortunately, you won't have immediate access to the mountains as residents of Eastern Tennessee do. But your new home will be about 200 miles away from Knoxville, the gateway city to the Smoky Mountains.
6. Everyone's Favorite Topic: The Weather & All Four Seasons
Franklin, in Middle Tennessee, gets some of the best weather in the country. The region has a very temperate climate without the extreme cold of northern states.
Most of the year, temperatures rise into the 70s and 80s. In contrast, readings in the 30s and 40s are expected during the coldest months of January and February.
So, you will like living in Franklin if you enjoy four-season living with warm summers, cool falls, and moderate winters.
The nice weather leads us to another one of Franklin's benefits.
7. Fun Things To Do In Franklin
There are plenty of fun things to do in Franklin.
First, the downtown area has restaurants, shops, bars, live music, and other entertainment options. The square is very cute and charming.
There also is "The Factory". An old stove manufacturing plant turned into shops. The location hosts the town's farmers' market.
The area boasts some great festivals. Be sure to check out:
Pumpkin Festival
Dickens of a Christmas
Main Street Festival
Finally, southwest of Franklin is Leipers Fork. The town also has a quaint square that makes for a fun visit.
8. Outdoor Activities In Franklin
Next, I will highlight several outdoor activities in Franklin.
First, we have Harlinsdale Farm. It is an exceptional 200-acre district in Franklin listed on the National Register of Historic Places.
At Harlinsdale Farm, you will find a:
4-acre dog park
3-acre pond for catch-and-release fishing
5-kilometer track for walking and running
An equestrian trail
The farm also hosts the nationally renowned Pilgrimage Music and Cultural Festival annually. The event runs for 2-days every September.
Second, the Harpeth River has several access points for kayaking, swimming, floating, and canoeing.
Next, you can stretch your legs on the Natchez Trace Parkway. A 400-plus-mile historic forest trail extending from Nashville to Natchez, Mississippi.
Finally, for music lovers, there is the Graystone Quarry in Thompson's Station, near the city's southern border. The location's FirstBank Amphitheater is an ideal place for live music performances.
Now, some of us have to work. Fortunately, job opportunities are another great thing about living in Franklin…
9. Get To Work: The Franklin Job Market Is Robust
Middle Tennessee cities, including Franklin, have a low unemployment rate. Businesses are finding the location prime for expansion and job creation. For example…
Mitsubishi Motors North America relocated its headquarters here from California. They invested over $18 million in a new site and created nearly 200 jobs.
Nissan North America moved its headquarters from the Los Angeles area to Franklin. It is now one of Williamson County's most prominent employers.
Spirit Airlines relocated its operations control center here from Florida. The airline transferred more than 200 important jobs to the area and created many more after their move.
The list goes on with other businesses moving to and making investments in and around the Franklin area, including:
Biometric technology company IBT
Advanced Correctional Healthcare
Kaiser Aluminum
CKE Restaurants
Optum
Mars Petcare
Community Health Systems
So, there is a good chance that you can enjoy living in Franklin and working in this fantastic local community.
Next, let's talk money. In some ways, but not all, it's another one of the good things about living in Franklin…
10. Modest Taxes When Living In Franklin
One of the big attractions of Tennessee living is no state income tax.
Your savings can be substantial depending on how much money you make and the state you are moving from.
Furthermore, the Franklin real estate taxes are moderate, too.
Compared to the Northeast, the Midwest, or California, you can usually cut your property taxes by one-third or more versus what you are paying now.
But that's where the great things about moving to Franklin and your money end. Please allow me to explain as I switch gears and cover the disadvantages of moving to Franklin.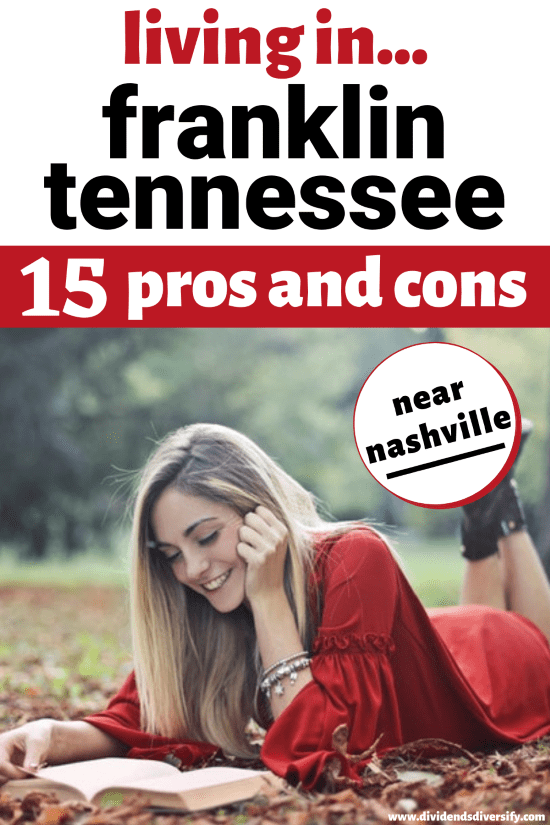 Living In Franklin, TN: Cons
Let's stay on the topic of finance. And move on to the cons of living in Franklin…
11. High Cost of Living In Franklin
Living in Franklin is costly compared to many other less expensive Tennessee cities.
Real estate in Franklin has been in high demand, increasing housing costs. The growing interest from out-of-state residents seeking to relocate is one of the primary drivers.
In fact, according to Redfin, the median home value in Franklin is more than double the average for the Volunteer State. Prices exceed the national average in the United States by 85%.
In and around the city, gas prices tend to be 10-20 cents higher versus more rural areas to the west. So, if your responsibilities call for you to commute around the middle Tennessee area, fill your tank when you are out of town.
For a cheaper alternative outside of Nashville, consider relocating to Murfreesboro. It is the largest suburb in the greater metro area and an excellent place for your family to settle down.
Finally, Tennessee is a high sales tax state. With no state income tax and low-cost property taxes, the state has to generate revenue somehow.
The state does so by taxing your purchases with a combined state and county sales tax rate of nearly 10%.
Next, I have another potential negative about living in Franklin that can also increase your costs.
12. You Have To Pay To Play: HOAs In Franklin
In Franklin, much like other places in Tennessee, the city stands out for its homeowners associations (HOAs).
HOA fees can get expensive, rarely go down, and do not build equity in your real estate. You will also have to deal with restrictions. The rules govern what you can and can not do with your property.
So, read the fine print when your new Franklin home will be part of an HOA.
Finally, I have talked a lot about money, taxes, and the cost of living in Franklin. Get your financial house in order before you move.
I suggest using the free online app from Empower. It's a great tool to consolidate your spending, budget, and investments all in one place.
13. Public Transportation In Franklin Leaves A Lot To Be Desired
Living in Franklin means you will need to own a car. Unless you can pull off living, working, and recreating in a confined area.
While public transportation is available, it is limited and not very convenient. Thus, getting where you want to go and when you want to get there is challenging.
Franklin Transit provides a fixed-route bus system. However, the system does not have extensive coverage.
Also, you can schedule an on-demand curb-to-curb pick-up and drop-off service called TODD. Private options from Uber and Lyft are also available.
The lack of public transportation brings me to another one of the worst things about living in Franklin.
14. When Your Time Is Precious: The Traffic in Franklin Stinks
Franklin's traffic congestion is terrible and getting worse. The growing population, a lagging road infrastructure, and limited public transportation are all contributing factors.
Traffic snarls have been an issue in the greater Nashville area for several years. Franklin is no different, unfortunately.
Long-time locals complain about the traffic. They remember when the roads around here were pretty quiet.
On the other hand, if you are moving to Franklin from Chicago, New York, or Los Angeles, the traffic may not seem so bad.
To avoid backups, stay clear of the following places during peak times:
In and out of downtown.
Around the Cool Springs neighborhood
Ramps to the Interstate 65 corridor.
Next, I will touch on a few weather-related cons of Franklin living…
15. Residents Must Learn To Beat The Summer Heat
Franklin's peak summer months of July and August are hot and humid.
Temperatures often rise into the 90s. The humidity levels are just as high.
Unlike moving to a warm coastal area in Florida, you can't go to the beach to beat the heat.
16. It's No Joking Matter: The Risk Of Tornados
Living in Franklin means you will run the risk of encountering a tornado. Tornado activity peaks during February through April and November.
The area is part of Dixie Alley, including a regional area of Kentucky, Tennessee, Mississippi, and other southeastern states. Tornados are frequent in Dixie Alley.
Unlike Hurricanes that hit Texas and Florida, tornados arrive with little warning. So, you must be prepared to take shelter on short notice.
Last but not least. One more of the bad things about moving to Franklin…
17. A Sneeze With Each Breeze: Seasonal Allergies
Franklin is part of a beautiful, lush green area. The region is full of flora, fauna, and foliage from the abundant rainfall and temperate climate.
As a result, there is a lot of pollen in the air. The pollen brings a heavy allergy season. Thus, the area ranks among the country's worst for seasonal allergy sufferers.
The temperate weather is part of the problem. So, the same lovely weather that allows for a comfortable bike ride in March is why your allergies pick up shortly after that.
Geography also plays a role since Franklin is located underneath the Cumberland Plateau. The pollen counts get very high since winds can't clear it from the area.
Spring rains combat pollen by washing it out of the air. However, the moisture creates mold. And trades one troublesome allergen for another.
Okay. That concludes my discussion of the advantages and disadvantages of your possible Franklin lifestyle.
Living In Franklin, TN: FAQs
Next, I'd like to address two frequently asked questions (FAQs).
Is Franklin, TN, A Good Place To Live?
Yes. Franklin is a good place to live. The community offers the benefits of a safe small town, a growing economy, good schools, plus access to fun, family-friendly things to do.
Is It Expensive To Live In Franklin, TN?
Yes. It is expensive to live in Franklin, Tennessee. Home prices are high, and the primary reason many families can not afford to move to Franklin.
Pros And Cons Of Living In Franklin, Tennessee: Wrap-Up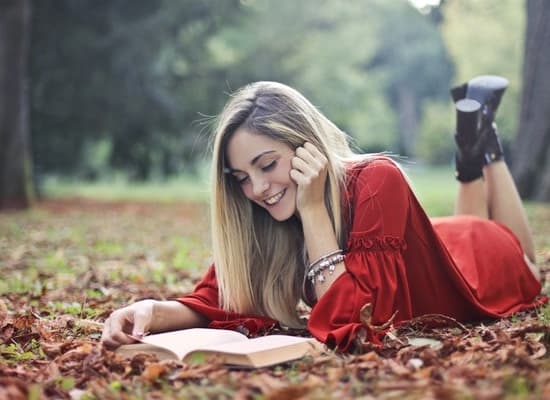 Before you move, it is best to consider all the pros and cons of living in Franklin.
Pros Of Living In Franklin
Welcoming residents
Small-town feel
Family-friendly
Excellent schools
Beautiful natural scenery
Four season weather
Fun things to do
Outdoor activities
Robust job market
Low taxes
Cons Of Living In Franklin
High cost of living
Homeowners associations (HOAs)
Limited public transportation
Increasing traffic congestion
Heat and humidity
Risk of tornados
Seasonal allergies
And don't forget. Be sure to check out all of our guides to…
Living in Tennessee and Beyond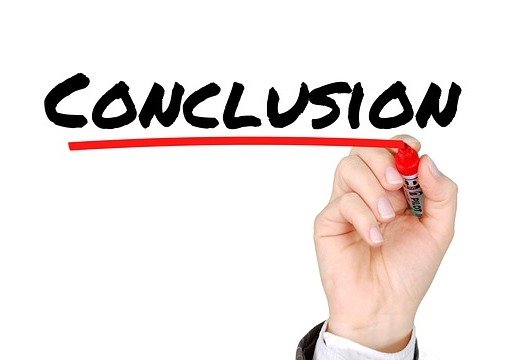 Author Bio: Tom Scott founded the consulting and coaching firm Dividends Diversify, LLC. He leverages his expertise and decades of experience in goal setting, relocation assistance, and investing for long-term wealth to help clients reach their full potential.
The Pros And Cons Of Living In Franklin Explained