Good Things To Know Before Moving To Missouri
Let's dig into the pros and cons of living in Missouri today to discover what "The Show-Me-State" offers.
Are you considering retiring in Missouri? Or moving to Missouri for its recreational and economic opportunities.
Whatever your situation for moving, first learn the benefits of living in Missouri. Also, the bad things about Missouri too.
Then you can answer this all-important question. Is Missouri a good place to live?
So, no further delays. Because the living in Missouri pros and cons await us…
10 Pros And Cons Of Living In Missouri
Here are 5 advantages and 5 disadvantages of living in Missouri:
Low cost of housing
Low cost of living
Good job market & economy
Plenty of fun things to do
Good food, barbeque & beverages
Below-average wages
High state & local taxes
Severe weather
High crime rate
Low quality of life rankings
First, this list provides an outline for the rest of the article.
Second, stick with me until the end where I break it all down into a more robust list of 25 Missouri living pros and cons.
Finally, before we are done, I also throw in a bonus section about the best places to live in Missouri.
But before we get to all that, please allow me to share a few interesting facts about my relationship with Missouri…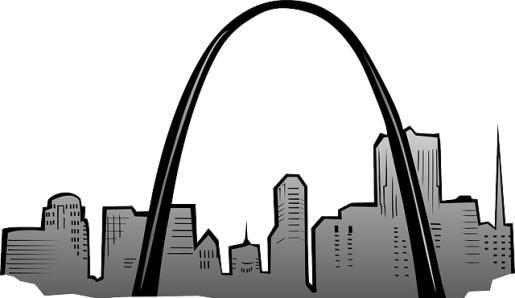 Disclosure: At no cost to you, I may get commissions for purchases made through links in this post.
Interesting Facts About Missouri And Me
I don't live in Missouri and never have. But, I have a strong bond with the state.
Here's why…
Grand Parents Lived Near St. Louis
First, my mother's parents.
They lived in a small town in Illinois, across the state's border and near St. Louis.
It was small-town rural Illinois living at its finest.
They later moved farther north into central Illinois. But the family still had strong ties to the St. Louis area.
Dad Lived In Missouri For 2 Years
Next is my Dad.
He served in the military for 2 years at the Fort Leonard Wood, Missouri army base.
He married my Mom during his service, and they honeymooned near the base since he only had the weekend off. Any longer, he would have been considered AWOL.
Most noteworthy, he was not a rule-breaker. Not even for the true love that resulted in yours truly!
Thus, they settled for a weekend honeymoon in a rural Missouri town. Sounds romantic, doesn't it?
My Wife Lived In Missouri For More Than 25 Years
Then there's my wife.
Yes. A young lady actually committed to marrying me. I'm still not sure why. But that's beside the point.
Here's her story about living in Missouri:
First of all, my wife grew up near St. Louis.
She often reminisces about spending time at their family's modest summer cabin on the Lake of the Ozarks.
The lake is part of a beautifully scenic region. Unfortunately, in my wife's opinion, that area is now overbuilt and is too commercialized.
But I digress. We will leave the Lake of the Ozarks pros and cons for another day.
Finally, while living in Missouri, she earned her undergraduate degree at the University of Missouri and an MBA from Washington University in St. Louis. Finally, the family still resides in this great region of the country.
My Experience With And Interest In Moving To Missouri
To sum up, I have spent plenty of time in Missouri. Even more, my wife and I have discussed retiring to Missouri someday.
So, just like you. I too am interested in the pros and cons of Missouri living.
Okay. That's enough about my family ties to the state. Thus, it's time to dive into the most important things to know before moving to Missouri.
Let's start with the optimistic view and my top 5 reasons to move to Missouri…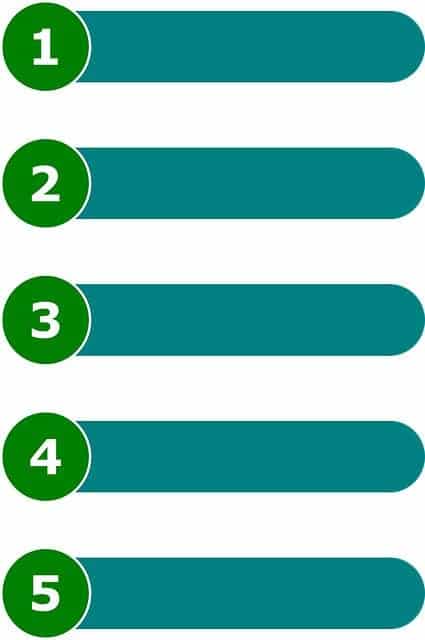 1. Low Cost Of Housing In Missouri
Why move to Missouri? Here is the first good reason.
Missouri is cheap to live in.
If you prepare a monthly budget, you will understand what I say next. Specifically, housing will almost always consume the largest portion of your spending.
But in Missouri, your housing costs will be less expensive. The median home value in Missouri is nearly half of the national average.
This makes Missouri housing one of the cheapest places in the United States. Since it routinely ranks in the top 10-15 most affordable states based on housing prices.
Furthermore, single-family homes can be rented for about 40% less than the national median rate. Apartments are quite affordable too.
Mortgages & Credit Checks For A Move To Missouri
Be sure to shop around for a mortgage on that new Missouri home. There are plenty of fast, affordable online options.
More importantly, monitor your credit score whether renting, buying, or applying for a new job.
Because your lender or landlord will review your credit score. And probably your new Missouri employer too.
Check your credit for free using Credit Karma. You can learn more about Credit Karma here.
But wait, there's much more. Is Missouri a cheap place to live? I believe so. Here's more on that topic.
2. Low Cost Of Living In Missouri
Groceries, health care, utilities, and transportation expenses all check in lower than national averages. Further placing Missouri as a low-cost-of-living state.
So, similar to housing expenses, Missouri's overall average cost of living makes it one of the cheapest states to live in. This, according to U.S. News.
Save More On Everyday Purchases
Next, if you want to save even more money, do so on all your online purchases.
My wife and I use the cash-back app from Rakuten to receive cash rebates on everything we buy online.
Better yet, Rakuten works anywhere you decide to live. So, why not make it even less expensive to live in Missouri?
You can learn more about Rakuten here. And for a limited time, Rakuten offers $10 cash just for signing up and making your first purchase.
Moving right along, no matter how much you save, there are still bills to be paid in Missouri.
So, how does the state stack up for making money to cover your essential expenses? Let's see…
3. Jobs And Economic Opportunity
Missouri has a productive economy. Similar to another Midwestern state bordering Missouri to the North.
Living In Missouri: Employment Opportunities
According to the U.S. Bureau of Labor Statistics, this state has low unemployment. Specifically, Missouri ranks in the lower one-quarter of all states in the U.S. when measured by the unemployment rate.
Furthermore, the Missouri Economic Research and Information Center indicates the state has some large and well-known employers.
These top employers include Walmart, Mercy Health System, BJC Healthcare, and Washington University (Wash U).
Wash U is where my wife got her MBA. She is much smarter than me. I could have never gotten into such a prestigious university.
But what about specific jobs?
Careers in the healthcare field offer some of the highest-paying opportunities in the state. And it's not surprising to look at the list of top employers I mentioned.
Also, the state offers a rich job market in specialty areas like biotech. Also, plenty of opportunities in retail, service, and business management.
Living In Missouri: Business Opportunities
Finally, the state's business climate is strong. Even during the unprecedented events of 2020-2021.
For example, Wallet Hub ranked Missouri as a top state, specifically for the most pandemic-proof small businesses.
Okay. We know you can live for less in Missouri. Also, find a new job. Or start a business.
So, Missouri seems like a good place to achieve your important money goals.
However, I think it's time for a bit of recreation.
Is there anything fun to do in Missouri? The answer might surprise you.
Because what follows are some of my favorite things to know about Missouri for entertainment.
4. Plenty of Fun Things To Do In Missouri
That's right. There are plenty of recreational and entertainment options in this state. They represent some of the best things about Missouri.
Let's discuss this.
Outdoor Activities In Missouri
First of all, Missouri is home to 6 national parks. And almost 100 state parks. Most noteworthy, the park system in this state is outstanding.
If you are the outdoors type, check into the numerous options. You can float, canoe, camp, hike, and swim to your heart's content.
Furthermore, Missouri offers some of the best public hunting and fishing access in the Midwest region. Deer and turkey top the list of most hunted.
While bass, catfish, crappie, walleye, and trout are some of the best catches from the abundant freshwater lakes and streams that call Missouri home.
If enjoying the great outdoors is your thing. Then you might also want to consider moving to Tennessee. Missouri's neighbor to the Southeast with plenty to offer.
Professional Sports Teams In Missouri
Are you not the outdoors type?
Then find a soft spot on the couch and partake in Missouri's professional sports teams.
Because the St. Louis Cardinals, Kansas City Chiefs, and St. Louis Blues are all located in Missouri.
Furthermore, each of these teams has raised the championship trophy of their respective sports in recent years.
Ready for something different?
Other Popular Things To Do In Missouri
Don't forget to visit the iconic Gateway Arch. Also known as "the gateway to the West."
I still remember a family trip when I was a kid. Riding to the top of the arch was an absolute thrill.
And be sure to check out the Missouri Botanical Garden. My late mother-in-law was a member there.
It is peaceful, relaxing, and one of the best places in Missouri to visit. There are many popular summer events making fun for the whole family.
Branson, Missouri
On the little less peaceful side of things. Also, consider a visit to Branson, Missouri
It is a popular tourist destination. Known as the Live Music Capital Of The World. The city mainly caters to country and gospel music lovers.
I've never been to Branson. But my wife has.
She says Branson is much more commercialized now than she remembers in her youth.
It's Easy To Get Away When Living In Missouri
Still can't find enough things to do in Missouri? Then understand the state is centrally located in the United States, perfect for escaping when needed.
Within the state, go to Kansas City or St. Louis. From either place, you can fly almost anywhere in the country in a few hours.
But don't travel on me just yet. Because the next area might be the best thing about Missouri…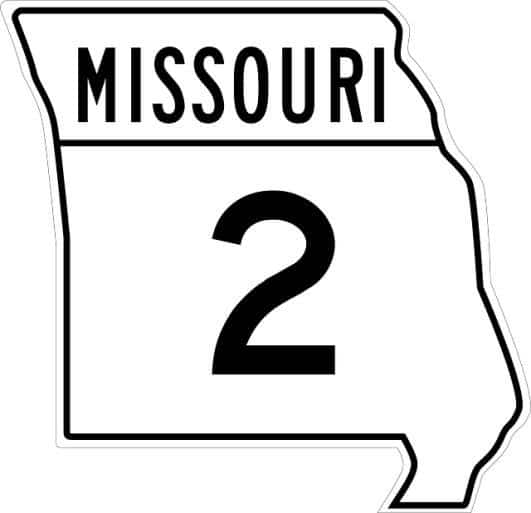 5. Good Barbeque, Food, & Beverages In Missouri
So, we know we can work hard and play hard in Missouri and do so on a reasonable budget. But, all this activity will likely make for a healthy appetite.
So, what about the food?
Eating is another of my favorite things to do in Missouri. Furthermore, this state has good food and plenty of good drinks too.
Let's discuss…
Living In Missouri Means Good Barbeque
We have yet another state that likes to brag about its barbeque. But the bragging here is slightly different depending on where you live in Missouri.
Why?
Because Kansas City and St. Louis represent the 2 unique barbeque hubs in the state. KC on the western border and St. Louis on the east.
Kansas City Barbecue
First, Kansas City barbecue is usually cooked at a low temperature. Over a long time. In large pits.
Burnt ends are considered a local specialty.  But the beef brisket, pork, ribs, chicken, turkey, and sausage are all top-notch.
St. Louis Barbecue
On the other geographic extreme within Missouri, St. Louis barbeque can come off the smoker or the grill.
Spare ribs and pork steaks are some of the local's favorite cuts.
My wife fondly remembers her Dad grilling pork steaks in the backyard. Smothered in his secret homemade barbeque sauce.
I think she has the sauce recipe. But I can't recall her ever making it.
Hmmm. Maybe that needs to go on her to-do list for the upcoming summer grilling season!
Speaking of sauce. Missouri barbeque sauce has a personality of its own.
It's thick and sweet with a tomato base, which holds whether you enjoy your BBQ in St. Louis or Kansas City.
Other Good Foods In Missouri
But there's more to Missouri dining than barbeque. Other local traditions include toasted ravioli and St. Louis-style pizza.
St. Louis-style pizza? Really?
Yep. It has a special cheese blend that makes it unique. The special cheese is called provel.
It adds a slightly sweet, smoky flavor to the cheese blend. That blend then goes on top of a cracker-like thin crust topped with a tasty slightly sweet sauce.
I must confess that I'm a pretty big fan of St. Louis-style pizza. And that's coming from a guy (me) who spent 10 years in the pizza industry.
Ready for dessert? Then try the gooey butter cake.
It's a fan favorite. At least at the bakery, my wife's grandmother worked in Kirkwood, Missouri.
Popular Beverages In Missouri
Maybe you like to kick off a good meal with a drink or two? I know I do. And drink options are another one of the good things about Missouri.
Rich in heritage from German immigrants with beer on their minds, the iconic beer brand Budweiser was founded in St. Louis.
Finally, believe it or not. Here is another interesting fact about Missouri.
The state also has a substantial wine industry. With about 125 independent wineries located throughout.
So grab a locally sourced glass of your favorite variety, pull up a chair, and relax.
Okay. It's time to switch gears because all good things must come to an end.
I think Missouri is a great place to live. However, the state has drawbacks and detractors.
For example, one of my readers, EJ, left a long comment at the bottom of this article. Be sure to read it; however, I can summarize it. EJ pretty much thinks living in Missouri sucks.
Thus, it's time to cover the disadvantages of living in Missouri.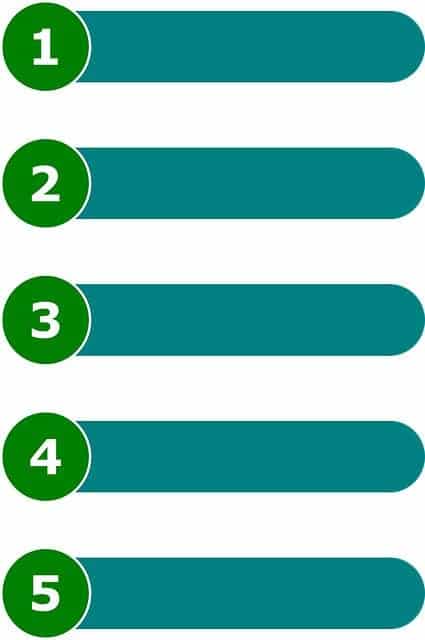 1. Wages Are Below Average In Missouri
Well, it's a good thing the low cost of living makes Missouri a cheap state to live in.
Why?
Because wages are below average too.
First, Missouri's median household income is about 12% less than the national average.
On the other hand, the state has made progress with its minimum wage law. Until more recent years, Missouri had one of the lowest minimum wage rates in the country.
But, recent increases have made it more competitive. So, a sub-par minimum wage is no longer one of the worst things about Missouri like it used to be.
On the other hand, there is no comparison when looking at a state with overall high wages.
California, for example, where workers earn much more. However, they are burdened with higher living expenses and taxes than residents of Missouri.
Here's another hit to the pocketbook adding to the downsides of moving to Missouri.
2. State And Local Taxes Are High In Missouri
There are no bargains to be found when it comes to taxes in Missouri. Like the below-average wages, taxes also make Missouri an expensive place to live.
Living In Missouri: Income Taxes
The state has a progressive income tax system. That is a fancy way of saying the more money you make, the higher your tax rate.
Thus, tax rates start low but quickly increase to 4.95% of income for higher earners.
Furthermore, the highest income tax rate applies to anyone earning a decent wage. Thus, paying the highest Missouri income tax rate doesn't take much income to qualify.
The Good News About The Bad News About Income Taxes In Missouri
On the other hand, there is some good news related to the state's taxes. Specifically, government officials have been lowering income tax rates.
I won't bore you with a long tax discussion. However, here are a few ways Missouri is lowering the tax burden on residents according to the Missouri Department of Revenue (MDOR).
1) Providing for additional future tax rate reductions if the state hits specific financial goals.
2) Eliminating income taxes for individuals making less than $13,000 annually and couples making less than $26,000.
3) Allowing all Missourians to earn their first $1,000 tax-free.
Why Missouri Is Cutting Tax Rates
Like Missouri, other states are also cutting their income taxes. They are doing so to attract and retain residents that have become more mobile in this age of remote work.
For example, relocate in the west to Arizona or Colorado. There, new and old residents enjoy freshly implemented tax cuts like here in Missouri.
Next, another tax item leads some to conclude that living in Missouri sucks.
Living In Missouri: Sales Taxes
You can't hide from sales taxes in Missouri because the state-wide rate is more than 4%. Furthermore, the average local tax rate tacks on another 4%.
Thus, the total sales tax on your purchases is approximately 8.3%. From my perspective, that is a high sales tax rate.
For example, let's say you need to replace the kitchen appliances in your home for $3,000. Then sales tax will add another $250 to the total cost of your purchase.
That's a lot of money. Especially when you consider several states in America charge no sales taxes whatsoever.
For example, move to Montana, Delaware, New Hampshire, or Oregon, and you won't pay a penny in sales tax on your everyday purchases.
Summing Up Taxes When Living In Missouri
So, to sum it up, if you make a lot of money and spend it, Missouri will take a large share through income and sales taxes.
Most importantly, taxes are an essential item to consider when deciding where to live. They are right up there in your budget with housing costs and groceries.
So, if you would rather live in a low-tax state, set your sites to the south and consider moving to Texas.
Okay, now we know moving to Missouri will impact our pocketbooks in good and not-so-good ways. Thus, here's a recommendation for you that works for us…
Managing Your Money In Missouri
Maybe you need to fine-tune your finances before the big move to Missouri. For this, I recommend Empower to manage your total financial picture online.
Empower is an excellent online tool for managing spending, budgeting, and investments. The tool is a great way to get your financial house in order before moving to Missouri. Or moving anywhere for that matter.
And best of all, Empower is free to sign up for and use. You can learn more about Empower here.
Okay, enough about money. Let's cover some non-financial bad things about Missouri next…
3. Extreme Weather Is Typical For The State
Starting on a positive note, you can enjoy 4-season living in Missouri. But that's where the good news stops regarding the weather.
Because depending on your preferences and location, the weather can be one of many vital reasons not to move to Missouri.
A Brief Missouri State Geography Lesson And The Weather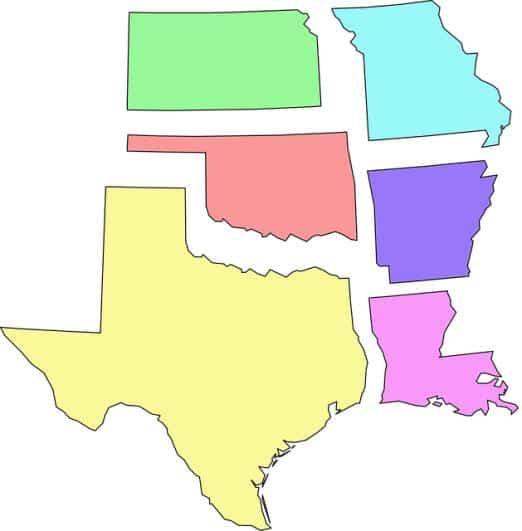 Missouri can be divided up into three major sections.
First, there is the southern Ozarks where Springfield is the biggest city.
Furthermore, we have Eastern Missouri. St. Louis is the cornerstone of this section of the state.
Finally, Western Missouri has Kansas City. Located next to its sister city. That is Kansas City, Kansas, another state with pros and cons.
Missouri's capital is Jefferson City.
The capital is centrally located in the state. And resides in the middle of a triangle formed by St. Louis, Kansas City, and Springfield.
Most importantly, each section of the state has some different weather patterns. But overall, the trends regarding the potential for extreme weather remain similar.
Living In Missouri Means Summer Heat & Humidity
First of all, summers are hot in this state. Residents experience high humidity too.
I'm not a big fan of hot weather. So, it makes me think twice about retiring in Missouri.
Of course, my wife loves the hot weather. Thus, we must figure that out before moving to St. Louis.
July is the hottest month. Average high temperatures range from the upper 80s to the lower 90s.
However, days in the low 100s are not uncommon. Humidity readings are frequently above 90%.
This sounds a little like summertime living in the state of Florida. Of course, absent the threat of hurricanes and daily rain storms.
Winter Is No Picnic In Missouri
Next, on the weather front, winters feel colder than the temperatures indicate. Not just because the temps routinely fall below freezing.
But, because the higher humidity levels create a penetrating chill.
During the winter, there is plenty of snow in this state. But the worst thing is freezing rain.
Because high temperatures in the low to mid-30s are perfect for icing things over when precipitation occurs.
Let's say this combination of weather events makes for dangerous travel conditions.
So, do you want a little warmer winter climate?
Then consider moving to Arkansas. Missouri's neighbor to the south.
Okay. Next is the worst thing about living in Missouri regarding the weather.
Tornados Are Part Of Living In Missouri
The state is susceptible to tornadoes, mainly during the spring seasons. Nearly 50 go on record each year.
The state is not located in the heart of tornado alley, like other Mid-Western states. However, according to tornado counts, Missouri ranks in or near the top 10 states annually.
Next up, another one of my reasons not to live in Missouri.
4. Missouri Has A High Crime Rate & Gang Activity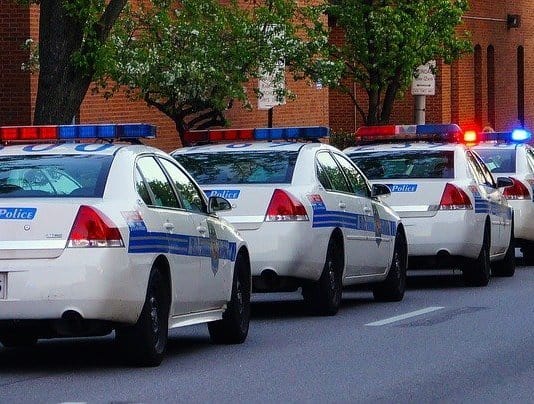 Similar to other states, crime rates depend on where you choose to live.
But understand, Missouri has a high crime rate and a propensity for gang activity versus other places in the United States.
Compared to the other 50 states, Missouri ranks in the top 10 for its violent crime rate. And top 15 for property crime rates.
So it's a smart idea to be aware of your surrounding. And a good insurance policy to protect your belongings is a must.
In particular, St. Louis, Springfield, Kansas City, and Bridgeton often have high criminal activity rankings. And, as I mentioned part of the crime rate is gang-related.
My wife's family has never felt threatened by crime in Missouri. So, do your homework when thinking about living in Missouri. I'm certain you and I can find a safe place to live because there are plenty.
Last but not least, one more of the downsides to Missouri living.
5. Missouri Is Poorly Ranked In Quality Of Life Surveys
Despite all the good things about living in Missouri, the state often falls short in overall quality of life rankings.
It is frequently scored in the lower one-third of all the states in America. And, sometimes worse. Showing up near the bottom. It all depends on what survey or research report you may be looking at.
Certainly, the high crime rates have an impact here. Also, Missouri receives relatively low marks for health care. Specifically, affordability and access.
Okay. That concludes my review of the moving to Missouri pros and cons.
Let's start to sum things up by going back to the day's question that I posed early on. Then I will wrap up a couple more essential topics before concluding.
Is Missouri A Good Place To Live?
Yes. I believe Missouri is a good place to live. Residents benefit from solid economic opportunities in this state. They also save money because of the low cost of living in Missouri while enjoying plenty of fun, food, and entertainment options.
On the other hand, residents must endure some challenging weather pay their fair share of taxes, and watch out for crime.
But, all in all, I think you can make a good life after moving to Missouri.
So, let's wrap it up with a point-by-point state summary of the good things and bad things about Missouri. Before I'm done, I will also summarize some of the best places to live in Missouri.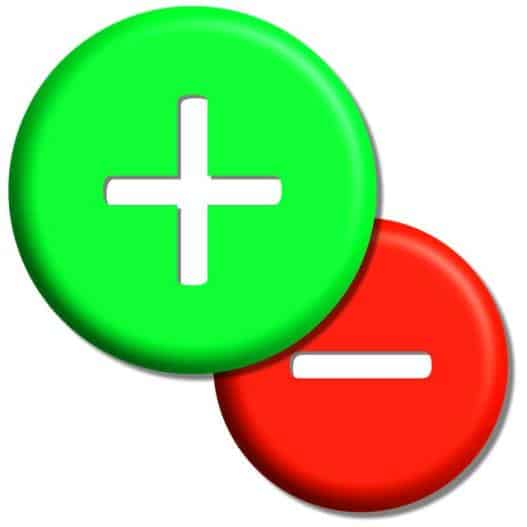 Pros And Cons Of Living In Missouri: Wrap Up
Here is an expanded list of the pros and cons of living in Missouri, building upon the 10 highlights I shared at the beginning of this article.
Benefits Of Living In Missouri
Affordable housing prices
A modest cost of living
Decreasing income tax rates
Ample employment opportunities
Low unemployment rate
A vibrant small business climate
An excellent state park system
Abundant outdoor activities
Exciting pro sports teams
KC and St. Louis barbeque
St. Louis-style pizza
Gooey butter cake
Dozens of regional wineries
Birthplace of Budweiser beer
Disadvantages Of Living In Missouri
Below average incomes
High income tax rates
Heavy sales tax burden
Hot and humid summers
Dangerous freezing rain
Penetrating cold winters
Risk of tornadoes
High violent crime rates
High property crime rates
Poor quality of life rankings
Access to affordable healthcare
Okay. If you have made it this far, I'm guessing you are looking at moving to Missouri favorably.
So…
Best Places To Live In Missouri
Please allow me to highlight several of the best cities to live in Missouri.
Greater St. Louis Metropolitan Area
First, the St. Louis metropolitan area has nearly 3 million residents. However, only about 10% of those residents live within the city limits.
Thus, most people reside in the St. Louis suburbs. But, most importantly, there are many excellent communities to choose from.
So, if this area of the state interests you, investigate places like:
Brentwood
Chesterfield
Clayton
Creve Coeur
Kirkwood
LaDue
St. Charles
Webster Groves
Columbia, Missouri
Heading west into the state's center, we find Columbia, Missouri. The city is home to the state's flagship school, the University of Missouri.
Also, Columbia College and Stephens College are located here. Each of the schools contributes to the city's college-town atmosphere.
The community also features a strong job market and a good transportation infrastructure.
Kansas City, Missouri
Finally, at the state's western border is Kansas City.
Yes, this city stretches across 2 states. Specifically, the midwestern states of Kansas and, of course, Missouri.
However, in its most common usage, the area is considered one city. But when people refer to Kansas City, they usually talk about the Missouri side (KCMO).
Some of the best neighborhoods to live in KCMO include:
Brookside
Country Club Plaza
River Market
Westport
Believe it or not, I'm done!
So, whether living, working, or retiring in Missouri. These are some of the top pros and cons and best places to live you should consider before your pack up and head to "The Show-Me-State."
Finally, should I move to Missouri? Well, we haven't decided yet.
I will certainly let you know if and when we retire in Missouri!
More Reading About Living Life, Money, & Finances
Resources To Make The Most Of Your Money In Missouri
I mentioned several money-saving tools, apps, and resources throughout the article. They are summarized here for your convenience.
Best of all, they are free to sign up and use to make the most of your money.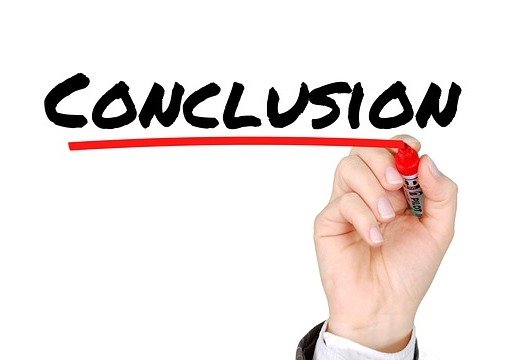 Author Bio, Disclosure, & Disclaimer: Please join me (Tom) as I try to achieve my goals, find my next place to live, and make the most of my money. However, I am not a licensed investment adviser, financial counselor, real estate agent, or tax professional. Instead, I'm a 50-something-year-old, early retired CPA, finance professional, and business school teacher with 40+ years of DIY dividend investing experience. I'm here only to share my thoughts about essential topics for success. As a result, nothing published on this site should be considered individual investment, financial, tax, or real estate advice. This site's only purpose is general information & entertainment. Thus, neither I nor Dividends Diversify can be held liable for losses suffered by any party because of the information published on this website. Finally, all written content is the property of Dividends Diversify LLC. Unauthorized publication elsewhere is strictly prohibited.
The Pros And Cons Of Living In Missouri Are Fully Explained