To Move Or Not To Move To Nebraska?
That is the question, so let's review the pros and cons of living in Nebraska. To get the answer.
Whether you are thinking about moving to Nebraska for a job opportunity. Or, just want to escape the hassles of big-city life.
Regardless of your unique situation. We have it covered.
Since I will go through some top reasons to live in Nebraska. And outline some of the bad things about Nebraska living too.
So, it's time to get moving. With the living in Nebraska pros and cons…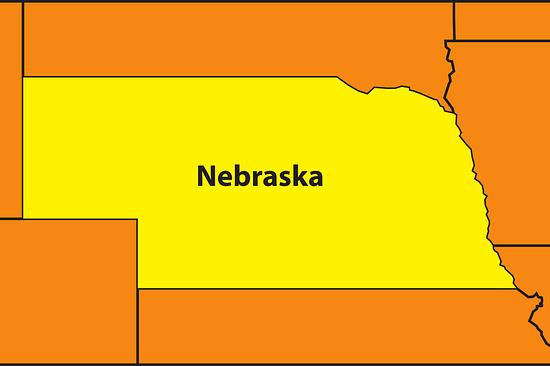 Disclosure: At no cost to you, I may get commissions for purchases made through links in this post.
Pros and Cons of Living In Nebraska
In summary form, the pros and cons of Nebraska include:
Livable cities
Low population density
Affordable cost of living
Economic opportunities
Good educational options
Not so great weather
Prone to natural disasters
Boring landscape
Limited entertainment options
Lack of diversity
We will go through each of these moving to Nebraska pros and cons in much greater detail. Because deciding where to live is important.
But first, let's hit the big question that's likely on your mind…
Is Nebraska A Good Place To Live?
Yes. Nebraska is a good place to live.
But more so than other states. It depends on exactly what you are looking for.
Since, in many ways, the state doesn't offer robust diversity. Of say, a state like California.
Where most anyone. Can find a place to live a good life. And, fit in.
Here is what I mean. As I try and balance out the living in Nebraska pros and cons.
Reasons To Move To Nebraska
First of all, Nebraska offers the opportunity to escape the hassles. Of a state with big-city life.
Since the largest cities are smaller. And nice places to call home. But, most of the state is made up of extremely small towns.
Furthermore, the limited population plays a big role. Because you can find plenty of wide-open spaces. Or, family-friendly communities.
Also, few crowds and little traffic congestion. That can reduce one's quality of life.
Furthermore, the state has excellent employment prospects. Also, solid educational options. Both of which support upward mobility for you and your family.
Finally, all of this can be had. At a very low cost of living.
But, an article about the pros and cons of living in Nebraska would not be complete. Without examining the other side of the story.
Let's discuss…
Reasons Not To Move To Nebraska
As I just said, this state doesn't offer the diversity of many other states. And I mean diversity in a very broad sense.
For example…
The landscape is somewhat limiting. Dominated by acres of farmland.
So, you won't find mountains, the ocean, or an abundance of natural lakes here. Making it less diverse for the outdoor enthusiast.
Next, commercial entertainment options are limited too. Except in the city of Omaha, Nebraska.
And ethnic diversity is hard to find. With a great majority of the state's residents being white.
On the other hand, there is plenty of diversity when it comes to the weather. And, I'm not saying that's a good thing about Nebraska.
Because winters are frigid. While summers are scorching hot.
And the state is prone to tornadoes and severe thunderstorms. From the spring through fall.
Okay. With that question, "what is Nebraska like", taken care of.
It's time to review each of the pros and cons of moving to Nebraska.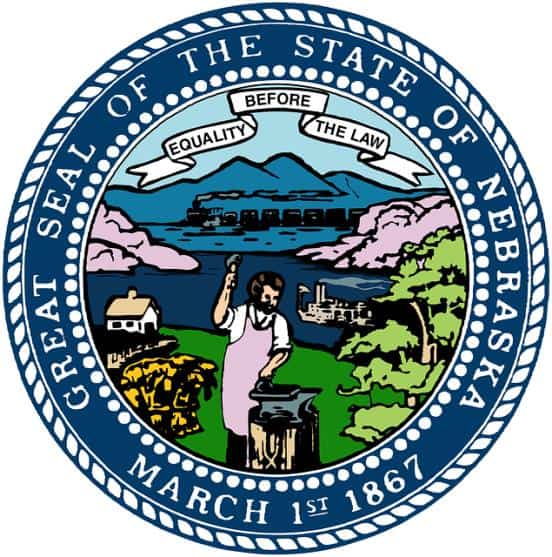 Livable Cities
First of all, Omaha and Lincoln are the only two cities with a population of over 60,000. Furthermore, they are two likable cities in this state.
After that, there is a big fall off. Since you are left with smaller towns and remote, rural living.
So, let's take a look at these two big towns. That account for about 40% of the state's population.
Living In Nebraska: Omaha
First of all, Omaha is home to nearly one-half million people. And almost a million if you count the entire metro area.
It is located on the Missouri River. In the far eastern part of the state. Just over the border from the neighboring state of Iowa.
There you will find the most cultural options the state has to offer. Be it music, plays, museums, or symphony.
Plus, Omaha has a restaurant scene that can hold its own. Even against much larger cities.
Furthermore, the city is home to some excellent institutions of higher learning.
For example, Creighton University, the University of Nebraska at Omaha, and Clarkson College. To name just a few.
And when you need to getaway. For business or pleasure. Omaha has some efficient transportation options.
Either Eppley International Airport, for travel by air. Or, the interstate highway system that heads north, south, east, and west. For high-speed travel by auto.
Then we have the second-largest city in the state. Another one of the best things about Nebraska…
Living In Nebraska: Lincoln
Lincoln is the state's capital city. And located to the southwest of Omaha. Less than an hour's drive away.
So living here gives residents close access. To everything, Omaha has to offer. Plus a little more.
Since Lincoln is a very tight-knit, family-friendly community. Described as a big small town. With a population just shy of 300,000 people.
It is home to the flagship campus of the University of Nebraska. And let's just say this town is college football crazy.
If you decide to move to Lincoln. You better be a Husker football fan. Or, become one shortly after moving.
Adjacent to the University is the downtown and an entertainment district. Called the Railyard. Located in Lincoln's historic Haymarket district.
It has become one of the city's best nightlife destinations. Having opened as recently as 2013.
All in all, Lincoln is a great place for families and college students.
Next, I have another one of the benefits of living in Nebraska…
Low Population Density
One of the cool things about Nebraska is you won't have to worry about crowds, lines, or traffic congestion.
No way. Not after moving here.
Since this state has a large landmass. Yet, a low overall population.
Mainly because of the sparseness across the northern and western portions of the state.
As a result, it ranks highly. As one of the least densely populated states in the country.
So, if you are the type that needs to be around more people than less. Then stick to the southeast quadrant.
On the other hand, if remote rural living is your thing. Look to the western two-thirds of the state.
Where you will find an abundance of farmland. Because they don't call it "The Cornhusker State" for nothing.
Furthermore, if you are interested in farmland. As part of relocating to Nebraska.
Or as an investment opportunity to diversify your holdings.
Then check out the land for sale in the region.
Because over the long run, farmland has proven to be a good investment. Or perhaps, just a chance for you to enjoy Nebraska's rural living at its finest.
By having some acres of your own.
Next, we have another one of the perks of living in Nebraska…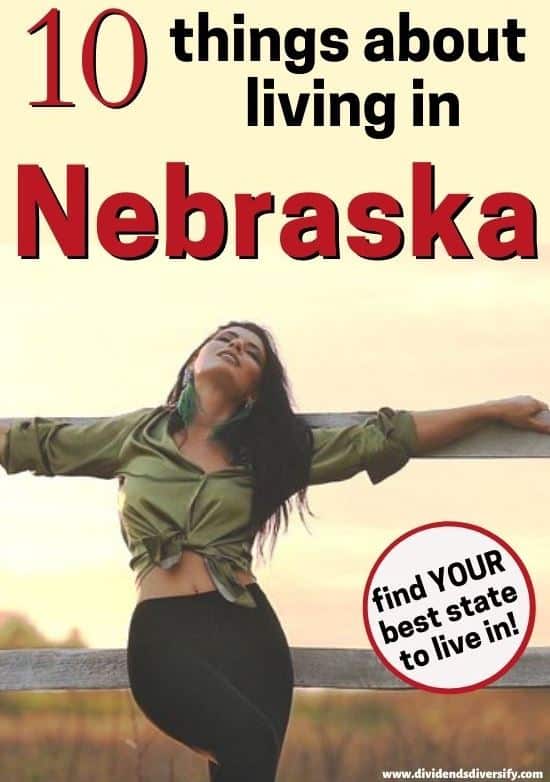 Affordable Cost Of Living
Whether you choose to live in one of the state's big cities. Like Omaha and Lincoln.
Or choose a more rural area. You are going to find that the average cost of living in Nebraska is quite affordable.
Let's put some numbers to it. Courtesy of BestPlaces.net.
Housing Prices When Living In Nebraska
Housing usually takes up the largest part of a budget. So, let's start there.
First of all, the median home value here is about 30% lower. When compared to the national average.
Furthermore, rent for a 2-bedroom apartment is also quite cheap. Running nearly 32% less than the average across the United States.
Other Costs Of Living In Nebraska
Groceries and utilities both run about 5% less.
And the state shines. When it comes to the cost of transportation.
Since automobile ownership is affordable. Running about 24% below the national average.
Contributing to this are low gasoline prices. Also, maintenance costs, insurance premiums, and gas usage tend to be less. In a state with a low population. And little traffic congestion.
Furthermore, make a note of this next point too. Because groceries and gasoline are both exempt from state sales taxes. For a little more saving on those items in your budget.
On the other hand, I can't say this is not a low-tax state.
So, if you want to save big on income taxes. And stay in this region of the country.
Then look north. And check out South Dakota living. A state that has a ZERO income tax rate.
So when it comes to making your money go a little farther. I call them "the big three".
Specifically, housing, groceries, and transportation. They often make up the largest and most essential pieces of everyone's budget.
Thus, Nebraska living costs will help you stretch your dollars. A lot more than most places in the country.
But, do you still need more ways to save money? If so, here are a few tips and tools that I suggest…
Ways To Save More Money Living In Nebraska (or anywhere)
First of all, maintain a high credit score. So you can get the best deal on a mortgage. Or, a new apartment lease.
You can check your score for FREE. Using Credit Karma. Then get busy improving it.
On the other hand, you might be ready to buy a house. Then shop for the best mortgage rates online.
Next, get cashback. From all of your online purchases. By signing up for the Rakuten cash rebate app.
This will be handy if you want to enjoy country living in Nebraska. And desire to buy online to save time with home delivery.
And as a bonus. Rakuten even gives you 10 dollars in cash, after coming on board.
Next, save even more when grocery shopping at your local grocery store since Kroger is one of the most frequent options here.
Last but not least.
Make Money Management Less Of A Chore
It is important to get a handle on all of your finances. Before, during, and after your move.
When considering the pros and cons of moving to Nebraska. Or anyplace, for that matter.
Whether preparing a budget. Just checking your accounts online. Or, managing your investments.
Do these tasks quickly and for FREE. By using the online tool from Empower.
Because Empower saves time and makes managing your money less of a chore.
Don't miss out. Since all of these tips and tools work anywhere you choose to live!
And they are all FREE to sign up and use.
So don't delay. Start saving! And making the most of your money every day.
But, the chances for improving your finances don't stop with saving money.
Because I have another one of the good things about living in Nebraska. Related to improving your financial life.
Economic Opportunities
First of all, this state has ultra-low unemployment.
The lowest of all states in the country. As of the time of this publication.
Resulting in an excellent job market. For anyone looking for work.
Furthermore, the state has a solid household income too. Ranked in the top half of all states.
Thus, Nebraska residents are working. And making pretty good money at it too. A nice combination for anyone's finances.
And here's what drives the economy…
Agriculture: A Big Part Of Living In Nebraska
The state is well-known for its agricultural industry, due to an abundance of farmland and ideal weather conditions.
The top agricultural commodities produced include the following:
Ethanol
Corn
Soybeans
Dairy
Livestock
Other Types Of Work When Living In Nebraska
Furthermore, there are other well-represented industries including:
Military and defense companies
Construction
Manufacturing
Health care
Education
Fortune 500 Companies Based In Nebraska
Then there is the famed investor and businessman Warren Buffett. His company, Berkshire Hathaway is headquartered in Omaha.
And I believe Mr. Buffett has lived in Omaha most of his life. Hey, if it's good enough for one of the richest people in the world. Maybe it's good enough for you and me too.
Also, there are several other Fortune 500 companies besides Berkshire Hathaway. Calling this state their home base.
For example…
Union Pacific Railroad
Peter Kiewit Sons Construction
Mutual of Omaha Insurance
So, we know you can make a good living in Nebraska. And the price of living is very low too.
But, there are more ways of improving your Nebraska quality of life. Leading me to another one of the advantages of living here…
Good Educational Options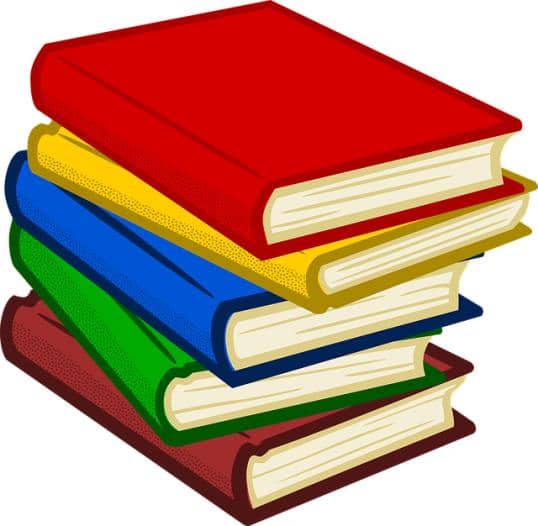 Since you will be moving to a state that has good schools. And ranks highly for education.
Because, in its state education rankings, U.S. News has Nebraska ranked in the top 10.
With strong showings across the K-12 system. And higher education too.
The state performs well when it comes to:
High-school graduation rates
Public-school funding
Quality of education
In-state college tuition
I mean you can send the kids to the University of Nebraska. For a top-notch college experience and degree.
Where in-state tuition is reasonable. Keeping in mind, the cost of a college degree is rarely cheap.
Okay. That concludes my top advantages of living in Nebraska.
But, I must be fair. When it comes to presenting all of the living in Nebraska pros and cons.
And you guessed it. Now is the time for the worst things about living in Nebraska…
Not So Great Weather
In a nutshell, the state experiences weather extremes.
First, very cold winters. Second, extremely hot summers.
And you get everything in between. So, your clothes will need to include all types of layers.
From heavy winter coats and long underwear for winter. To the lightest shorts and shirts for summer.
Plus mid-weight jackets and rain repellent gear. For when "the everything in between" happens.
It's the weather like this. That makes retirement in Nebraska not so great. If that's why you are considering moving here.
Furthermore, in the eastern part of the state. Across the border from Missouri. And Iowa too. Summer temperatures come with a heavy dose of humidity.
Choose to settle in the west. Then you will find a more arid environment. With lower summer humidity levels.
Thus, if you like 4-season living. With extremes in winter and summer. Then you will probably get along okay here.
Otherwise, look for a different place to live. Perhaps a state with a temperate climate.
Next, another one of the cons of living in Nebraska. And I'm not done with the weather.
Prone To Natural Disasters
Since the state has its share of weather emergencies.
Sure, you have the normal stuff that happens in the midwest. Such as wind-driven snow creating blizzard-like conditions. And flooding caused by spring rains and snowmelt.
But, the big concern with Nebraska life is tornadoes. As the state ranks in the top 10 for the average number of tornadoes each year.
Located in the heart of Tornado Alley. Where conditions of warm humid air clash with cold. Creating 50 plus twisters on average per year.
Thus, it's a smart idea to have an emergency shelter plan. And, a good insurance policy in place. For any potential damage to your new home or autos.
Next, I have another one of the disadvantages of living in Nebraska…
Boring Landscape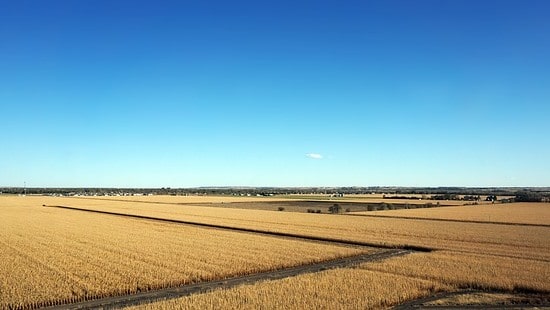 Because there are no mountains or oceans to enjoy. And, few natural lakes or lush forests to explore.
So, for the outdoor enthusiast. The state's landscape limits your options. As it relates to scenic outdoor adventures.
All is not lost, however. Since you can relocate to Colorado. By crossing Nebraska's western border. And find all the mountains and lakes you need.
Or, just be open-minded about the landscape here. As part of your Nebraska lifestyle.
Because the eastern portion of the state has wooded bluffs. Along the Missouri River Valley.
And to the south. As you enter the state of Kansas. There are small valleys and canyons.
While the north-central area has the Sandhills.
Finally, western Nebraska has vast prairies. In addition to huge, majestic-looking buttes, bluffs, and mesas.
On the other hand, the state can't compare. To the natural beauty of Montana, Idaho, or California. At least not in my opinion.
But it gets worse. Since outdoor activities aren't the only limit on fun things to do.
As I pile on with another one of the negatives of living in Nebraska…
Limited Entertainment Options
Since there are relatively fewer commercial entertainment options here. Once you get outside of Omaha. And the entertainment district in Lincoln.
Thus, entertainment becomes fairly lean. Unless you can get by with Big Red college football. And small-town bar life.
Since there are no professional sports teams.
And the smaller towns throughout the state. Pretty much roll up the sidewalks by 5 pm.
Especially in the winter when it gets dark early. And the temperatures drop well below freezing.
With not much to do. Maybe that is why the crime rates are higher than you would expect here.
Not necessarily violent crime. But, property crime.
Such as petty theft and car theft. Particularly in the Omaha and Lincoln metropolitan area.
Next, there is one more item on my list of negative things about living in Nebraska…
Lack Of Diversity
Because diversity is limited here. And I mean that in a variety of ways.
First of all, nearly 85% of the state's population is white. That can make it uncomfortable for others to fit in. And feel part of the community.
But it's bigger than that. No matter your race.
Since many people in the state hold the same values. In addition to similar beliefs and life goals.
Thus, if you are the type that doesn't desire to conform. Nebraska may not be for you.
This is not too different than other parts of the rural midwest way of life, in my opinion. Where small-town values can be both a blessing and a curse.
Add these points to some of the others I have made. Specifically limited diversity as it relates to the landscape, outdoor activities, and entertainment options.
Then you can see, the state's diversity. Is lacking in several ways.
So, as I said at the beginning of this article. Nebraska isn't for everyone.
Most people will either like living here. Or, they won't. Without a lot of middle ground.
Okay. That's it. Allow me to wrap up…
Pros And Cons Of Living In Nebraska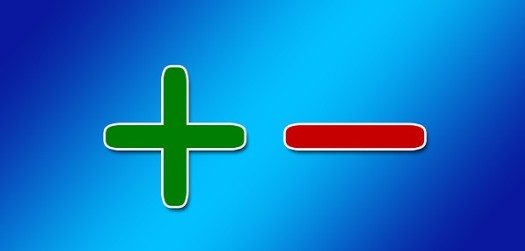 Here's my top 10 list of moving to Nebraska pros and cons:
Livable cities
Low population density
Affordable cost of living
Economic opportunities
Good educational options
Not so great weather
Prone to natural disasters
Boring landscape
Limited entertainment options
Lack of diversity
Hopefully, this discussion will help you answer some important questions. Such as…
1) Is Nebraska a good state to live in?
and
2) Should I move to Nebraska?
Good luck with your decision. No matter where you choose to live.
More Reading About Living In Nebraska And Beyond
Make The Most Of Your Money Living In Nebraska (or anywhere)
Throughout this article about the pros and cons of living in Nebraska. I mentioned several of my favorite financial tools.
They are listed here for your convenience: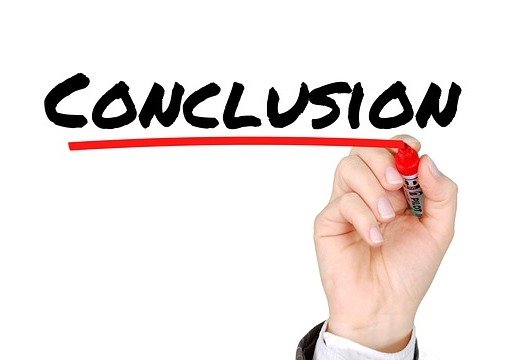 Author Bio, Disclosure, & Disclaimer: Please join me (Tom) as I try to achieve my goals, find my next place to live, and make the most of my money. However, I am not a licensed investment adviser, financial counselor, real estate agent, or tax professional. Instead, I'm a 50-something-year-old, early retired CPA, finance professional, and business school teacher with 40+ years of DIY dividend investing experience. I'm here only to share my thoughts about essential topics for success. As a result, nothing published on this site should be considered individual investment, financial, tax, or real estate advice. This site's only purpose is general information & entertainment. Thus, neither I nor Dividends Diversify can be held liable for losses suffered by any party because of the information published on this website. Finally, all written content is the property of Dividends Diversify LLC. Unauthorized publication elsewhere is strictly prohibited.
The Pros And Cons Of Living In Nebraska Explained