Good Things To Know Before Moving To Kansas
Today I would like to present the pros and cons of living in Kansas. Because where you choose to live has a big impact on your life and your finances.
Perhaps you are thinking of moving to Kansas for work? Or, retiring in Kansas?
Regardless of your situation, there are many benefits of living in Kansas. Also, some not-so-good things to know about Kansas.
So, let's not delay. And dive into the living in Kansas pros and cons right away.
Since I want to answer this all-important question for you. Is Kansas a good state to live in?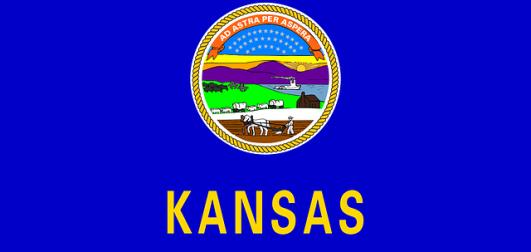 Disclosure: At no cost to you, I may get commissions for purchases made through links in this post.
10 Pros And Cons Of Living In Kansas
Here are 5 good things about Kansas. Also, 5 bad things when considering "The Sunflower State".
Low cost of housing
Cheap cost of living
Easy commutes & limited urbanization
Good food & barbeque
Enjoyable 4 season living
Extreme weather
Most of the state is rural
A dull flat landscape
High state & local taxes
Lack of public transportation
Next, let's cover each of these pros and cons of living in Kansas in greater detail.
And since this is a personal finance site. We will take a close look at the Kansas cost of living. And, other great state features of living in Kansas that may impact your finances.
Because most of us want a satisfying place to live. That provides for an affordable lifestyle.
On the other hand, we won't forget about other aspects of living in Kansas. Because money isn't everything in life. And I can't believe I said that!
Looking for another location. Then check out the living in each state pros and cons here.
Kansas living here we come. My top 5 benefits of living in Kansas…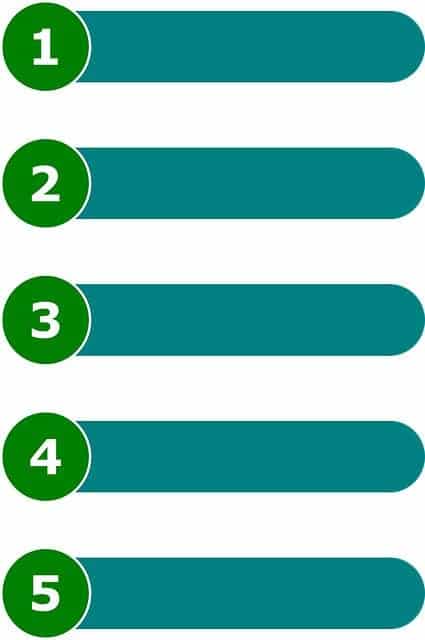 Low Cost Of Housing In Kansas
Why move to Kansas? Here is the first good reason. Housing costs are low in this state.
And, this expense is one of the most significant parts of a household budget. But there is no need to worry about that when moving to Kansas.
Because the median cost of a home in Kansas is about 40% less than the national average. This makes Kansas housing one of the cheapest states in the U.S.
The prices of homes in Kansas are similar to another state I know. So, if low housing costs are a high priority for you. Then you may also want to consider living in Iowa.
In Kansas, housing demand has been strong in recent years. But inventories of homes available for sale are low. This has limited the number of transactions that occur each year.
About 40,000 homes change hands in Kansas annually. And even with limited supply nudging up prices. The state still easily ranks in the top 10 of all states for low house prices.
Furthermore, higher prices have brought builders into the market. Thus, spurring the growth of new-home construction. Mainly in the more populated areas.
Mortgages & Credit Checks For A Move To Kansas
Finally, do you need a mortgage for that new home you are thinking about in Kansas? Then consider LendingTree. They have fast, affordable online options.
And make sure you keep your credit score in good shape. Whether renting or buying.
Because your credit score will be reviewed by your lender or landlord. And probably your new employer too. That is if you are moving to Kansas for an employment opportunity.
I check my credit score for free. And use Credit Karma to do so. You can learn more about Credit Karma here.
But housing isn't the only thing that keeps the average cost of living in Kansas low…
Cheap Cost Of Living In Kansas
Another one of the reasons to move to Kansas? It is one of the cheapest states to live in.
The other big-budget categories that most of us encounter are food and transportation. Along with housing, they round out the "big 3" of most people's budgets.
First of all, Kansas grocery bills check in about 7% below the national average. Furthermore, we save even more off of our food bill by using the Ibotta app.
You can learn more about Ibotta here.
Finally, auto ownership comes in nearly 20% below the average in the U.S. Because gas, insurance, and maintenance for vehicles are all pretty cheap in Kansas.
And that's a good thing. Because there are not a lot of public transit options. More on that a little later.
And here's one more way to keep your cost of living low in Kansas. By saving on all your online purchases.
We use the cashback app, Rakuten. And receive rebates on everything we buy online.
This little secret works anywhere you decide to live. But, why not make it even less expensive to live in Kansas, once you get there.
You can learn more about Rakuten here.
But there's more. Here's another option to make the most of your money in Kansas…
Check Into The Choose Topeka, Kansas Program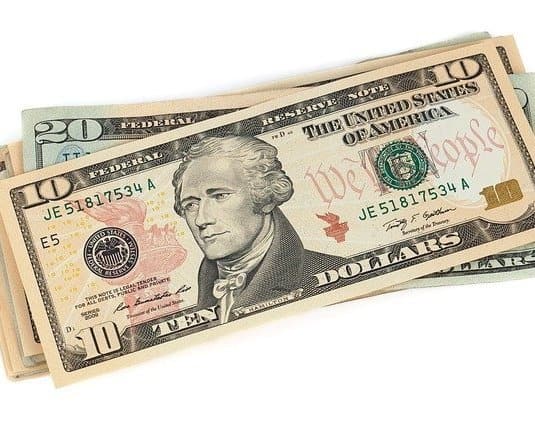 Can you believe this? In Kansas, there is a place that pays you to live there.
It is a unique way to keep your cost of living low. By getting paid up to $15,000 to move to Topeka, Kansas.
Applicants must move to the Kansas state capital of Topeka for employment. And rent or purchase a home in the county within a year.
There is also a cash incentive for remote workers that qualify.
How about that? Get paid for moving to Kansas! That's one way to hit your important financial goals.
Kansas Living Means Easy Commutes & Limited Urbanization
Another one of my favorite things about Kansas? Specifically, the state has some nice, but modest size cities.
Here is a brief run-down of some of the best places to live in Kansas.
Wichita is located in the south-central portion of the state. It is the largest city by population with nearly 400,000 residents. And home to Wichita State University.
Overland Park is located in the wealthiest county in Kansas. This city is routinely recognized as one of the top places in the U.S. to live.
Making Overland Park, Kansas a destination for many young professionals. And their families.
Also, don't forget the other big university towns in Kansas. If you like the vibe and cultural amenities these types of locations offer.
The University of Kansas is located in Lawrence. While Kansas State University is located in Manhattan.
Along with Topeka and Kansas City, these 6 small to mid-size cities are the largest in Kansas state.
If you decide to live in any of these metropolitan areas. Your average commute to work will be short.
And even if you live in the suburbs of Kansas City, Kansas. You can make it into the downtown metro area in about 20 minutes.
If you choose, cross the state line to the East. Then the opportunities offered in Missouri await you. Specifically, Kansas City, Missouri.
You Can Find Good Food & Barbeque In Kansas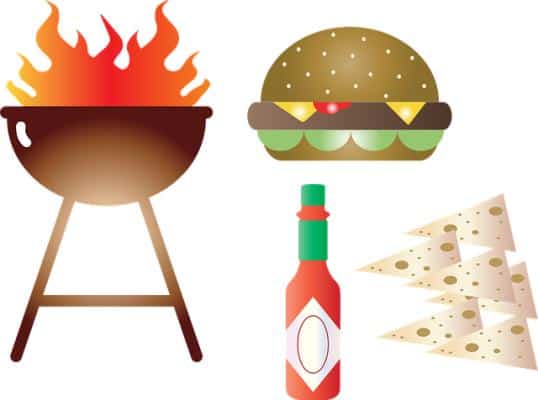 If you like to eat, you might gain a few pounds living in Kansas. Because there some popular "stick to your ribs" specialties that Kansas is known for.
First of all, barbeque. Kansas barbecue is usually cooked at a low temperature. Over a long time. In large pits.
Burnt ends are considered a local specialty. They are the tasty, savory ends of a smoked brisket.
Other featured barbeque dishes include beef brisket, pulled pork, ribs, chicken, turkey, and sausage.
And don't forget the sauce. Because Kansas barbeque sauce has a personality of its own. It's kind of thick and sweet. Using a tomato base.
Then we have chicken fried steak. What is it? Chicken or steak?
Well, it is crispy fried breading around steak cubes smothered with creamy gravy. That will put a few pounds on anyone.
Bragging rights for this classic dish can get a little testy in the South-Central region of the U.S. Texas, Louisiana, and Kansas all claim chicken fried steak. As a part of their regional culinary traditions.
Finally, we have steak and burgers. Since Kansas is one of the top producers of beef cattle in the U.S.
So, it's not hard to find a good burger. Or, a tender, juicy cut of your favorite steak grilled to perfection.
Are you hungry now? I don't know about you. But those 3 food specialties represent Kansas living at its finest!
Moving to Kansas Means Enjoyable 4 Season Living
Here's another of the great things about Kansas. You can enjoy all 4 weather seasons in this state.
During summer, the conditions are warm and wet. But the state receives abundant sunshine. Even during the rainy season.
Daytime temperatures are often in the 80s and 90s. With temperatures peaking during July.
At the other extreme, January is the coldest month. Temperatures range from the teens at night to the 30s during most days.
Snowfall is more prevalent in February and early March. Especially in the Western part of the state.
But we aren't talking about a lot of snow in Kansas. A snowy winter might bring up to a foot or so of the white powder. Just enough to make it seem like a real winter.
Spring flowers start to bloom later in March. Marking the start of warmer temperatures.
While September ushers cooler temperatures. And the beginning of the fall season. With different regions of the state experiencing beautiful fall foliage.
Finally, it's important to understand that weather can vary significantly depending on your location in the state.
From humid and subtropical in the South. To semi-arid in the West. So, choose your destination in Kansas wisely. If a specific type of weather is important to you.
Okay. That concludes the cool things about Kansas. Next, we are ready for a few of the worst things about Kansas.
And, I'm not done with the weather.
5 disadvantages of living in Kansas…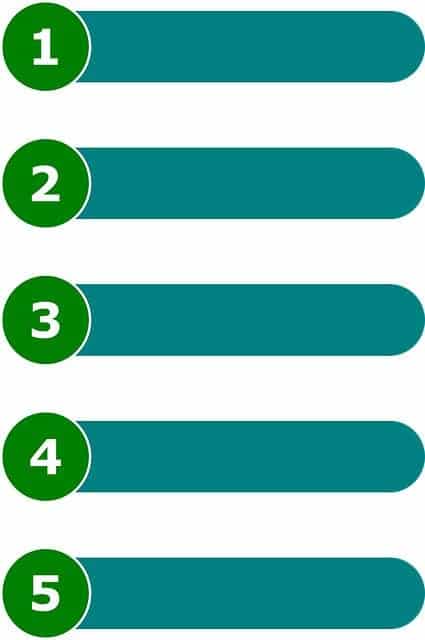 Kansas Is Known For Extreme Weather
The Southern parts of the state can be very hot in the summer. In and around Wichita can be tough to handle. Where the heat index reaches life-threatening levels at times.
So, keep that in mind if you are considering the Wichita area.
Furthermore, tornadoes are one of the bad things about Kansas. The state resides in Tornado Alley.
Recordings of nearly 100 of these storms per year are not uncommon. May, June, and November tend to be the most active months.
Offsetting the mostly low Kansas cost of living? Plan on paying a little more for insurance on your home. To protect it from these natural disasters.
Most Of Kansas State Is Rural
Outside of the metropolitan areas I previously mentioned. This state has vast rural areas.
And that's okay if you prefer the relaxed, wide open-country lifestyle. Without a lot to do that comes with it.
A few things you will want to consider. Especially, if you plan on winding up in the lesser populated Western part of the state.
Driving distance: Traffic congestion is virtually nonexistent. But that doesn't mean you won't spend time in your car. Because towns of any significance can mean 2-3 hours of driving distance between them.
Lack of specialized services: The same goes for attending professional sporting events, the theatre, or finding that specialty restaurant you crave from back home.
These traits are similar to living in Wyoming. The state with the lowest population. And lots of rural spaces.
If a more urban environment is important to you in Kansas. Then stick to Wichita. Or, the Kansas City area.
Air travel: If you are retired and want frequent travel to far-off destinations. Or, need to board a plane for work several times a month. Then Kansas might not be for you.
Because air travel options are limited here. Residents will often travel to Tulsa, Oklahoma; Denver, Colorado, or Missouri. Just to get on a flight to their destination of choice.
Finally, the largest airport is located in Wichita. While Manhattan is home to the next largest. But, it caters mainly to regional travel options.
Living In Kansas Means A Dull Flat Landscape
The state is mainly known for its vast mostly flat plains. A plain is just another word for a prairie or an un-forested grassland.
The plains extend to the west and southwest into the state of New Mexico.
There was a study completed. And on a scale of 1 to 10. With ten being the flattest. Kansas measured in at 9.57.
For a little variety, rolling hills, pastures, and forests can be found in the northeast part of the state.
Furthermore, to the South are the Southeastern Plains. They can be divided into two sections. The Osage Plains and the Flint Hills.
Finally, Kansas' western half is covered by the Great Plains. They continue to rise in elevation as you move into the mountains of Colorado.
Also, Kansas is landlocked. So, there are no ocean beaches to enjoy. Furthermore, no mountains to hike.
So, if you like an abundance of rolling plains and prairie land. Then, Kansas is a good state to live in.
On the other hand, if you want mountains, oceans, beaches, and forests. Don't think about moving to Kansas.
Try another state in the mid-South. For beautiful scenery, you may want to consider living in Tennessee.
Kansas Has High State & Local Taxes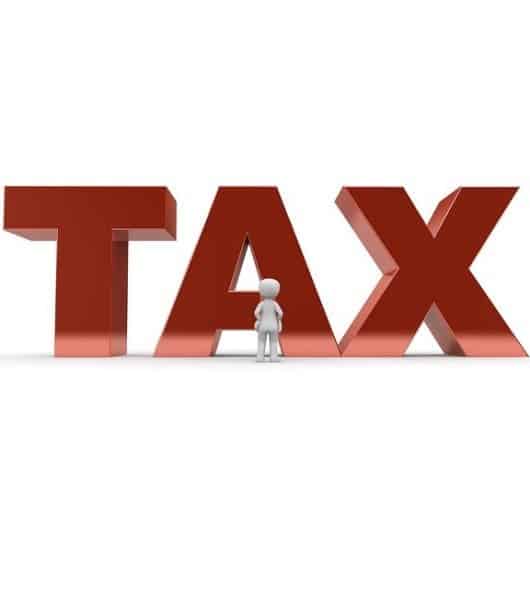 Next, onto a couple of areas that partially offset the low cost of living in Kansas. That being taxes.
Kansas doesn't compare to the highest tax state. But, the tax burden is something to be aware of.
Pros And Cons Of Living In Kansas: Sales Taxes
Even though the cost of living is low here. Sales taxes are very high in Kansas. The state ranks in the top 10 of all the United States when it comes to charging sales tax on the purchases you make.
First of all the state assesses 6.5%. Then county and local governments layer their sales taxes on top of that. They average another 2.5%. With some local sales tax rates going above 4%
So, depending on where you spend your money in Kansas. Sales taxes can easily range anywhere between 7-12%.
Pros And Cons Of Living In Kansas: Income Taxes
The state uses a progressive income tax system. Where rates range from 3.1% to 5.7%.
The highest income tax rate applies to incomes over $30,000 for singles. And $60,000 for married residents.
So, it takes a bit of income for the top marginal tax rate to kick in. But once you get there, that is a pretty high top marginal tax bracket at nearly 6%.
So, if you plan on making a lot of money in Kansas. And spending the money you make.
Then know that this state has high taxes. Because it will hit you when making money. And when you spend it.
Furthermore, maybe you need to fine-tune your finances before the big move to Kansas? I use Personal Capital to manage my total financial picture online.
Including spending, budgeting, and investments. Best of all, Personal Capital is free to sign up and use.
Finally, are you looking for a low-tax state? The "Lone Star" State is just a 4-5 hour drive south from Wichita on Interstate 35.
So, don't forget to consider living in Texas. Lastly, one more reason you may not want to move to Kansas.
Lack Of Public Transportation In Kansas
There is a downside to choosing a state that has not experienced the effects of urbanization. And that is a lack of public transportation.
To get around Kansas, you will likely need a car. While the larger metropolitan areas do have public bus transit options. They may not fulfill all of a person's transportation needs.
On the other hand, even more populated states have limited public transit. For example, take Florida.
The Sunshine State's population is growing rapidly. Yet public transportation options have not kept pace. Making bad traffic one of the negatives of living in Florida.
But rest assured. You won't encounter traffic problems in Kansas.
Let's start wrapping up, with the question of the day…
Is Kansas A Good State To Live In?
Is Kansas a good state to live in? As with most choices in life, it depends on what you are looking for.
If you desire affordable housing and a low cost of living. Set in slower-paced small to mid-sized towns.
And you like to eat beef and barbeque while enjoying the 4 seasons. Then yes. Kansas is a good state in which to live.
Still not certain? But like some of the features that Kansas living has to offer?
Then you may also want to consider living in Oklahoma. Kansas' neighboring state to the South.
On the other hand, are you ready to move to Kansas now? Well, the choice is up to you. So, let's wrap this up…
Pros And Cons Of Living In Kansas
Here is a summary list of the pros and cons of living in Kansas.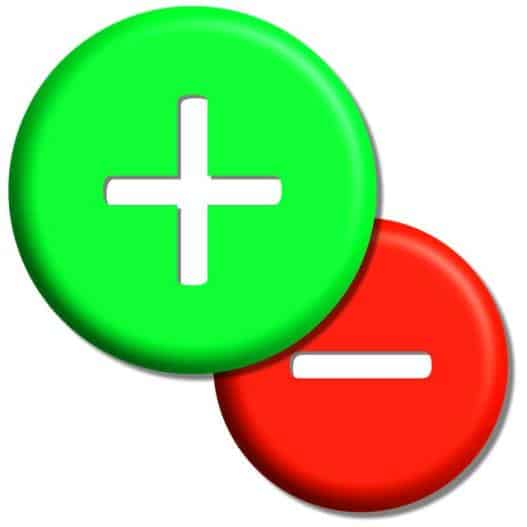 Low cost of housing
Cheap cost of living
Easy commutes & limited urbanization
Good food & barbeque
Enjoyable 4 season living
Extreme weather
Most of the state is rural
A dull flat landscape
High state & local taxes
Lack of public transportation
Whether living, working or retiring in Kansas. These are some of the top pros and cons you should consider before your move to "The Sunflower State".
Like The Pros And Cons Of Living In Kansas? – Then More Reading…
Resources To Make The Most Of The Pros And Cons Of Kansas Living
I mentioned several money-saving tools, apps, and resources throughout the article. They are summarized here for your convenience.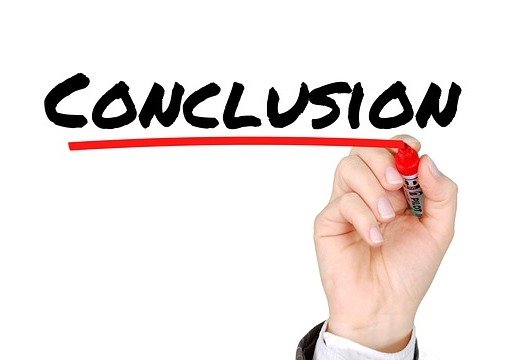 Disclosure & Disclaimer: I am not a licensed investment adviser, financial adviser, or tax professional. And I am not providing you with individual investment advice, financial guidance, or tax counsel. Furthermore, this website's only purpose is information & entertainment. And we are not liable for any losses suffered by any party because of information published on this blog.
The Pros & Cons Of Living In Kansas