Good Things To Know Before Moving To Wyoming
Today, allow me to explain the pros and cons of living in Wyoming.
Are you considering retiring in Wyoming? Thinking about relocating for new opportunities? Or, just need a change of scenery to restart your life?
If you answered yes to any of these questions. Then you have come to the right place.
Because there are plenty good reasons to live in "The Cowboy State". And some disadvantages of living in Wyoming you should consider.
So, let's dive into living in Wyoming's pros and cons. To answer the big question, is Wyoming a good place to live?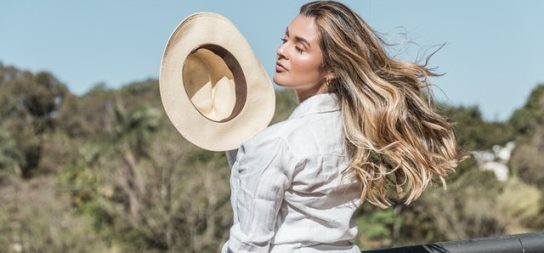 Disclosure: At no cost to you, I may get commissions for purchases made through links in this post.
Pros And Cons Of Living In Wyoming
Here are my top Wyoming pros and cons for your consideration:
A low state tax burden
4 season climate and lots of sunshine
An abundance of natural beauty
Outdoor recreation
Limited effects of urbanization
No major metropolitan areas
No professional sports teams
Very remote
Severe weather conditions
Lack of diversity
I will discuss each of these points about Wyoming living in just a moment.
But first, I'd like to address the big question of the day…
Is Wyoming A Good Place To Live?
Well, I think the answer to this question is. It depends.
Because some people will like living in Wyoming more than others. Here's why…
Living In Wyoming Is Good If…
You enjoy the natural beauty of the landscape here. And the outdoor recreational activities that come with it.
All set in peaceful, small-towns. Providing for an open and uncrowded environment.
But…
Living In Wyoming Is Not So Good If…
You need the amenities, people, and activities. That comes with residing in more densely populated urban communities.
If so, then Wyoming life may not be for you.
Finally, I think the next point we can all agree on.
Taxes When Living In Wyoming
That the opportunity to pay less in taxes living here is a good thing. And Wyoming shines in this regard. So, I will have more on Wyoming tax benefits in a bit.
Okay now. With those highlights and key takeaways addressed.
Next, let's go through the moving to Wyoming pros and cons one by one.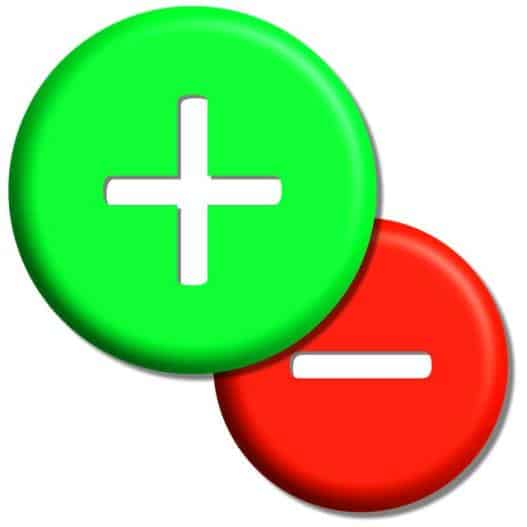 And I want to start with a big boost for your finances. But, I don't want to bore you with a bunch of tax jargon.
However, paying low taxes in this state. Is one of the biggest benefits of living in Wyoming.
As I said, everyone can agree on this. Right? So, Wyoming taxes must be addressed.
After all. Who wouldn't want to keep a little more money in their pocket? Rather than forking it over to a state government…
A Low State Tax Burden
There are several tax advantages of living in Wyoming. Allow me to highlight them for you.
Wyoming has:
No personal state income tax
No state tax on retirement income
Zero corporate state income tax
No gross receipts tax on businesses
Low property taxes
Modest sales taxes
Reasonable gasoline taxes
What does it all mean?
Here is what it means to me. Wyoming is a great state to reduce your tax bill. And do so legally.
How You Will Save On Taxes Living In Wyoming
Whether you earn a paycheck from an employer. Own your own business. Or, are self-employed in some capacity.
Most importantly, your income from these efforts is not taxed by the state. This is similar to the tax advantages of living in South Dakota. Wyoming's neighbor to the east.
And when you turn it around and look at the consumption side of Wyoming taxes. Where you own your home, buy necessities or luxury items, and put gasoline in your car.
When making these purchases. Or, when being a real-estate owner. This state takes it easy on your taxes.
Okay. That ends the discussion about taxes in Wyoming.
That wasn't too bad. Was it?
To sum it up, the tax benefits alone make Wyoming one of the outstanding states to move to. At least, from my perspective.
But, as long we are talking about improving your finances. Let me touch on another money-related topic…
Cost Of Living in Wyoming
You may have noticed I didn't make the cost of living in Wyoming one of my top 10 pros and cons of living there.
Neither calling it one of the low cost of living states to live in. Nor, an expensive state either.
Why not?
Because on average, the price of living in Wyoming is similar to the average cost across the United States.
When considering median home values. And for the other things we all consume in our daily lives.
It's not cheap living in this state. Especially if you want a nice house in Jackson. Where home prices are high.
But it is not outrageously expensive either.
When you consider the affordable small-town living this state offers.
So, I couldn't make the cost of living in Wyoming a pro or con.
But before we move on. Here are some other ways to save money in Wyoming.
Or anywhere you decide to live…
Save Money On Your Mortgage
First, get a low-cost mortgage for that new home you are buying in Wyoming.
Lending Tree has great online options. For low-interest rate loans and mortgages.
Second, to keep that mortgage rate extra low. Be sure to keep your credit score as high as possible.
You can check your credit score for free. By using Credit Karma.
And be sure to do so. Because both lenders and landlords will check your credit.
So you might as well be the first to know if you have a credit problem. That needs addressing.
Get Cash Rebates On Everything You Buy
Third, my wife and I get cash rebates on all of our everyday online purchases. To do so, we use the cashback app from Rakuten.
And Rakuten will give you $10 cash. Just for signing up. And making your first purchase.
Using Rakuten is like getting free money. So, don't pass up the chance.
Then, when we go to the grocery store. We use the Ibotta app. For additional cashback savings on our food purchases.
Get Your Finances Organized No Matter Where You Live
Finally, get your finances organized before you move. For this, we use Personal Capital.
Because Personal Capital allows you to put all of your spending and investments together. And do it in one place online.
Best of all Personal Capital is free to sign up and use.
Okay. That's enough about money.
On to the rest of the reasons to live in Wyoming…
4 Season Climate And Lots Of Sunshine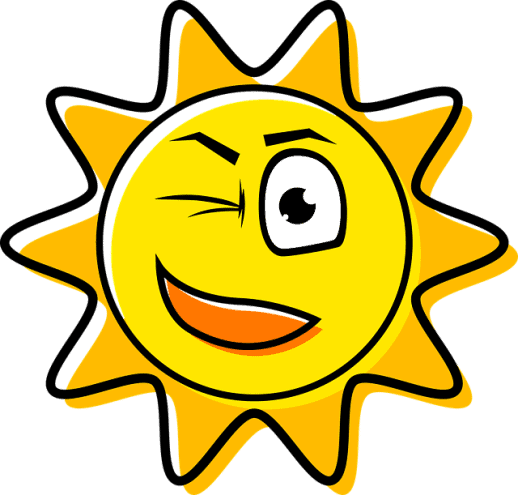 Many people prefer four-season living. And life in Wyoming offers exactly that.
First of all, the sun shines often in this state.
Boasting 200 to 300 days of sun during the year. Depending on where you choose to live.
Seasonal rains and thunderstorms are present too. They bring the foliage and flowers to life during the spring and early summer.
Although, Wyoming does not get large quantities of rain. Only about 10-15 inches per year.
Summer is warm. With highs into the 80s.
Fall brings turning leaves. Of which there are plenty for your viewing pleasure.
Aspens, willows, and maples turn beautiful colors in the fall. Along Wyoming's scenic highways and byways. And in the states parks.
Finally, winter turns cold. With temperatures well below freezing at times.
And snow is plentiful in the mountains. While the rest of the state receives on average about 50 inches per year.
So, this state has a variety of weather conditions. And this brings me to another one of the outdoor advantages of living in Wyoming…
An Abundance of Natural Beauty
Life in Wyoming means close access to majestic outdoor settings. Because 2 highly acclaimed National Parks are located here. Making it an interesting and unique thing about this state.
Yellowstone National Park
Yellowstone is located in the Northwest corner of the state. Where Wyoming, Montana, and the popular state of Idaho come together.
The park is home to canyons, mountain lakes, alpine rivers, acres of forests, hot springs, and geysers. All spread across thousands of miles of pristine land.
Directly south of the Montana state border. And accessible from Gardiner, Montana. If you are coming from the north.
Grand Teton National Park
This park encompasses the Teton mountain range. And the valley below is called Jackson Hole.
It is located to the south of Yellowstone.
But Grand Teton is much smaller and more intimate. However, it is awe-inspiring in its unique way.
State Parks & The Great Outdoors In Wyoming
Finally, Wyoming is the home base for many state parks too.
So, in "The Cowboy State", you can get your outdoor fix. Until your heart is content.
But there's more to the outdoors than just its natural beauty…
Outdoor Recreation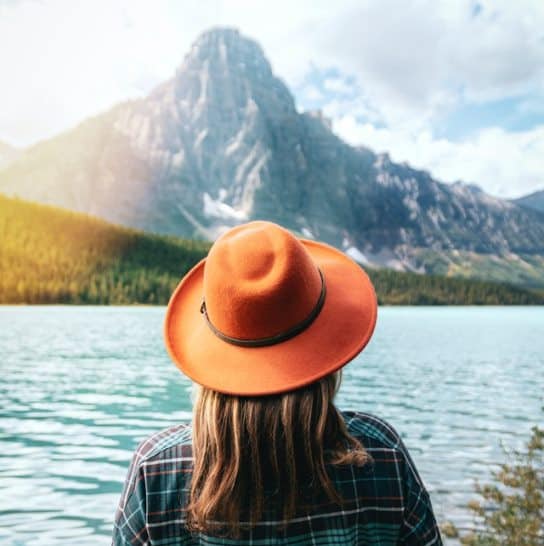 Because, like other states in the west, Wyoming offers plenty of outdoor sports and recreation.
Arguably, Wyoming has some of the best skiing and snowboarding in the country. Jackson Hole Mountain Resort is a popular choice.
On the other hand, people living in "The Centennial State" of Colorado. Or, the nearby state of Utah may have something to say about that.
If hunting game animals interest you. Then elk, moose, mule deer, and white-tailed deer are plentiful.
When it comes to fishing, the state may be best known for its many species of trout. But there is a good population of other game fish too.
Then there are plenty of places to hike and mountain bike. Or just take a stroll down the nearest nature path. To enjoy the peace and beauty of this state.
Speaking of peace. Here is another good thing about Wyoming…
Limited Effects Of Urbanization
If you like peace, quiet, and no overcrowding. Then Wyoming life is the way to go.
Low Population Living In Wyoming
Moving to Wyoming means you are putting down roots in a state with a low population.
At nearly 600,000 people. It has the lowest resident count of all states in the country.
While the northeastern state of Vermont. Comes in a close second.
Let's put this in perspective. First of all, there are almost 30 cities in the United States having a larger population than the entire state of Wyoming.
For example, if you want to live out west in Washington state. With Seattle being a popular city of choice.
Well then. Seattle alone has about 200,000 more residents than Wyoming.
Light Traffic When Living In Wyoming
If you need to commute to work. Or, just get around the state.
Then, no worries. Because you won't find heavy traffic here. Or, traffic jams when getting to your destination.
As a result, WalletHub ranks Wyoming near the top. Versus other states for low traffic congestion. And, good transportation infrastructure.
There is one exception to this. It is busy summer days on the main roads into the National Parks.
Those hot spots can see traffic backups. As tourists pour in for a little outdoor fun.
Low Crime Rates In Wyoming
Finally, the state gets high marks for low crime rates. Because U.S. News has Wyoming ranked as one of its top 10 states for its low crime.
The study involved the 2 major types of crime. Property crime and violent crime.
Okay. That concludes my review of 5 cools things about Wyoming.
Next…
the pros and cons of living in Wyoming wouldn't be complete. Without looking at the 5 worst things about living in Wyoming.
So, let's do it.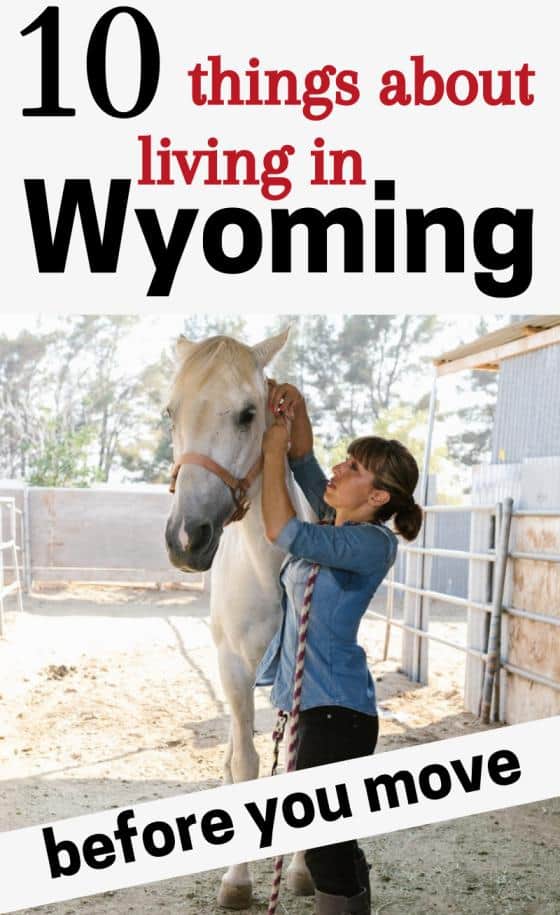 No Major Metropolitan Areas
It stands to reason that a state with a small population. Doesn't have any large major metropolitan areas.
Allow me to dig into this topic about Wyoming a little more…
Lack Of Big City Living In Wyoming
So, if you are looking for the big city vibe. And a state with cultural and urban amenities that come with it. Then you aren't going to find it living in Wyoming.
This means…
Limited specialty stores. For window shopping. And finding that "special" purchase.
Lack of ethnic variety. As it pertains to restaurants.
Less "professional" work opportunities. More plentiful in large metropolitan areas.
Few big universities. With the cultural amenities, they offer.
What is the result of this situation…
Most young people migrate out of this state. To pursue higher educational opportunities and career options.
But on the good side of that. Wyoming gives those youngsters an excellent start in life.
Because the state's K through 12 school system is highly rated.
Living In Wyoming's Largest Cities
Where you can live in this great state of Wyoming. If rural, remote, small-town living is not for you.
Here are the state's most populated cities to consider…
Cheyenne. The largest city with a population of more than 60,000.
It is located in the Southeast corner of the state. And is the state's capital city.
The second-largest city is named Casper. Located near the center of the state.
There you will find a close-knit community. And a good place to raise a family.
Then there is Laramie. The 3rd largest city.
It is located not far from Cheyenne. And home to the University of Wyoming.
Finally, we have Gillette. Located in the Northeast corner of the state.
Beyond those 4 Wyoming cities. Most all of the other towns have a population of less than 20,000.
But, if you have the money. Jackson is a very nice choice.
With its proximity to the mountains and National Parks. And all they have to offer.
But average home prices in Jackson are high. More than $500,000!
Then we have another one of the bad things about Wyoming…
No Professional Sports Teams
If you like going to stadiums and watching professional sports. Or, rooting for your favorite local team from the comfort of your couch.
Then Wyoming won't satisfy your needs. Because the state does not host any professional sports franchises. In this respect, it is similar to living in the Midwestern state of Iowa.
So, you will have to be comfortable traveling out of state to watch live sports.
Or, accept adopting other sports towns not local to your Wyoming community. For your television viewing pleasure.
In either case, Wyoming's neighbor to the southeast, Colorado. Offers the best professional sports options nearby.
And this is one of the best things about Colorado. Specifically, that all of the major professional sports leagues are represented.
Bringing us to another one of the reasons not to live in Wyoming…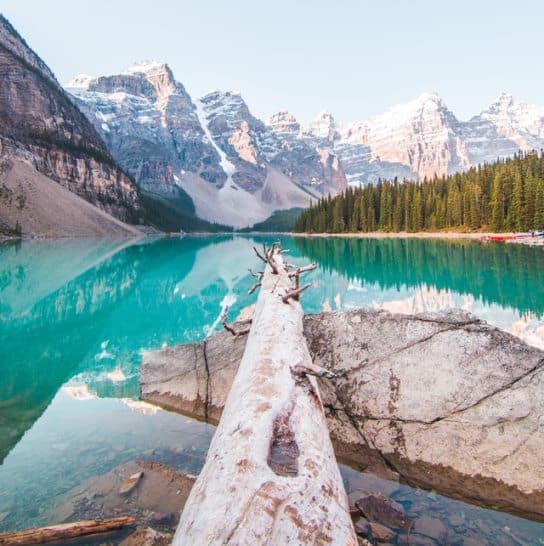 Very Remote
If you like being around a lot of people. And living in a more densely populated state. Then Wyoming will fall short.
We already know that Wyoming is the least populated state. But here are a few other things about remote living in Wyoming…
Not Much To Do When Living In Wyoming
If you are not interested in outdoor activities. You won't find much else to do.
Because variety in shopping, dining out, and live entertainment are limited. As we have already discussed.
Minimal Higher Education Options
There are not a lot of options to further your education in Wyoming.
While there are a handful of public 2-year colleges. The University of Wyoming is the only public 4-year state university.
Employment Prospects Living In Wyoming
Employment prospects are limited here. To a select few industries. Such as education, tourism, agriculture, and mining.
And the nature of some of these outdoor and more rugged work environments. Lends itself to a high rate of work-related accidents.
So, you won't find many jobs in banking, finance, and business consulting. That you would in large metropolitan areas.
There Is Dangerous Wildlife Living In Wyoming
This is another one of the characteristics of remote living in Wyoming. It is the presence of wildlife.
Because of the lack of people. And vast amounts of wilderness and wide-open spaces. Have not pushed them out of their natural habitat.
Assuming you practice good common sense. You won't be in great danger.
But realize Wyoming is home to black bears, grizzly bears, venomous snakes, massive bison, moose, and grey wolves.
Just to name a few of your new neighbors. After moving to Wyoming.
Next, and sticking with the outdoor theme. Here is another con of living in Wyoming…
Severe Weather Conditions
The state of Wyoming has its share of severe weather conditions.
But, similar to wildlife encounters. If you are aware, smart, and prepared. Then severe weather shouldn't be a big deal.
But understand what you are getting into…
Much of Wyoming is very windy and dry.
Especially in the mountains, winters can last a long time. And dump plenty of snow to deal with.
Dry, windy conditions. Combined with thousands of acres of forest. Can be a launchpad for wildfires.
Spring brings thunderstorms. Plus dangerous lightning strikes.
And, tornadoes occur frequently in this state. During the spring and early summer.
And last, but not least. Another one of the bad things about Wyoming…
Lack Of Diversity
Since Wyoming has a very low population. It stands to reason there is not a lot of migration from other geographies into the state.
So, you won't find a melting pot of cultures and ethnicities in Wyoming. Leading to an overall lack of diversity in this state.
It results in a rather static nature to the mix of people living there. Thus, you will find the population mostly white. And of European descent.
Traditionally, the people of Wyoming have placed a high value on equality. But it's not that tough when most people in the state. Are from the same cultural and ethnic backgrounds.
That concludes the 10 pros and cons of living in Wyoming. So, allow me to wrap up with a summary…
Pros And Cons Of Living In Wyoming
Here's my top 10 list of moving to Wyoming pros and cons.
The list includes 5 reasons to move to Wyoming. And 5 reasons not to move to Wyoming.
A low state tax burden
4 season climate and lots of sunshine
An abundance of natural beauty
Outdoor recreation
Limited effects of urbanization
No major metropolitan areas
No professional sports teams
Very remote
Severe weather conditions
Lack of diversity
By now. Hopefully, you have a better understanding of what it is like living in Wyoming.
Because now you know the pros and cons of Wyoming.
And can decide for yourself. If Wyoming is a good place to live!
More Reading For Relocating To Wyoming Or Other Locations
My Favorite Finance Resources No Matter Where You Live
Earlier in the article, I mentioned several of my favorite apps and online tools. For saving money and managing money.
I have summarized them here for your convenience. Most importantly, they are free to sign up and use.
So start saving money today. And making the most of your finances in Wyoming. Or, wherever you decide to live.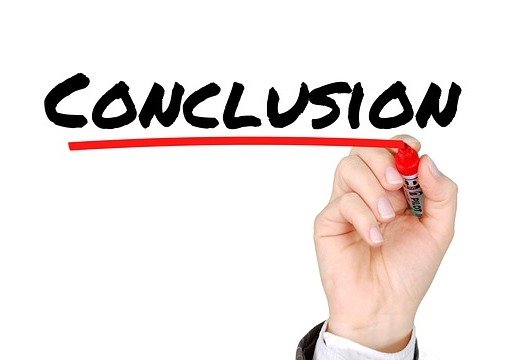 Author Bio, Disclosure, & Disclaimer: Please join me (Tom) as I try to achieve my goals, find my next place to live, and make the most of my money. However, I am not a licensed investment adviser, financial counselor, real estate agent, or tax professional. Instead, I'm a 50-something-year-old, early retired CPA, finance professional, and business school teacher with 40+ years of DIY dividend investing experience. I'm here only to share my thoughts about essential topics for success. As a result, nothing published on this site should be considered individual investment, financial, tax, or real estate advice. This site's only purpose is general information & entertainment. Thus, neither I nor Dividends Diversify can be held liable for losses suffered by any party because of the information published on this website. Finally, all written content is the property of Dividends Diversify LLC. Unauthorized publication elsewhere is strictly prohibited.
Pros And Cons Of Living In Wyoming