Things To Know Before Moving To Colorado
Are you interested in the pros and cons of living in Colorado? Or, maybe you are asking yourself the question: should I move to Colorado?
If so, then you have come to the right place.
Perhaps you are thinking of moving to Colorado for a new job. Or, retiring in Colorado to enjoy the scenery and great outdoors.
Whatever your situation. Colorado has a lot to offer. It might just be my favorite state in this wonderful country of ours.
But there are also a few not-so-good things you should understand. Before relocating to "The Centennial State".
So, let's not delay. Because we have the living in Colorado pros and cons for you today…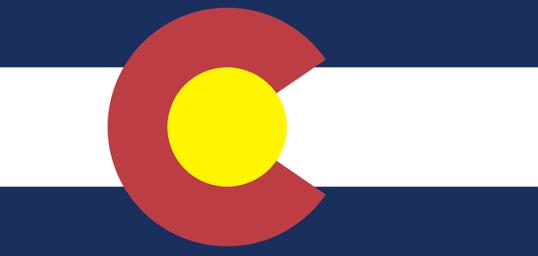 Disclosure: At no cost to you, I may get commissions for purchases made through links in this post.
List Of Pros and Cons of Living In Colorado
To kick it off, here is a summary list of Colorado pros and cons:
Productive economy
Reasonable taxes
Awesome recreational options
Nice climate and 4 season living
Quality of health, life, and health care
High cost of housing
High cost of living
Negative impacts of urbanization
Unpleasant effects of high elevation
Extreme and changeable weather
We will walk through each of the advantages and disadvantages of moving to Colorado shortly. But first, allow me to summarize a few of the most important points.
Pros And Cons: Is Colorado A Good Place To Live?
Well, if you are thinking about a move to Colorado. Then, from my perspective, you have picked a pretty good place to live.
First of all, the state's population is growing for a reason. There are jobs. The taxes are reasonable. And best of all, there are plenty of fun things to do in Colorado.
Also, residents tend to be fit and healthy for the most part. While enjoying a pretty good outlook on life.
Then what are the downsides?
Well, housing costs are high in this state. Increasing the average cost of living in Colorado. And the state's popularity has led to bad traffic and overcrowding in certain areas.
If you can deal with those things. In addition to living at a high altitude. Where the weather can be erratic. Then, as I said, Colorado is a good state to live in.
With those highlights taken care of. Let's dig into the details.
Starting with the best reasons to live in Colorado…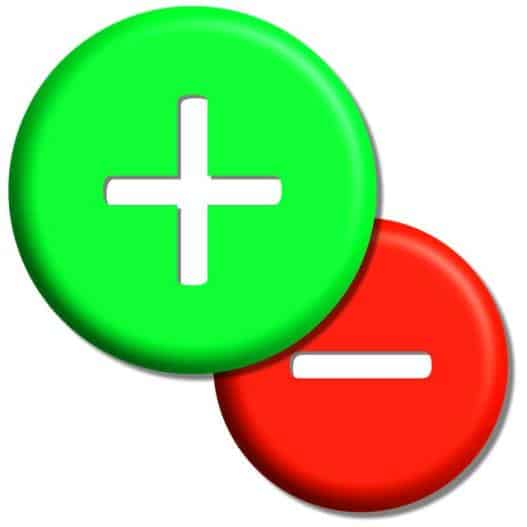 Productive Economy
Why move to Colorado? One reason is that the state has a strong economy.
In recent years, Colorado reported one of the lowest unemployment rates in the nation. Partly because its economy is supported by strong state population growth.
While Colorado is smaller than some of the largest state economies like Florida and Texas. It continues to grow.
Which has resulted in a larger and more skilled workforce. Ready to serve the needs of businesses across a variety of industries.
Top Industries Operating In the Colorado Economy
This states productive economy gets a boost from a diverse employer base. Representing multiple industries.
It provides opportunities for both highly skilled and lower-skilled workers. Industry representation includes…
Aerospace. Because several of the top United States-based aerospace contractors operate in Colorado.
Technology. The region is becoming a development hub for the next generation of quantum technologies.
Simply put, this technology improves computing speeds. Can help businesses achieve their long-term goals. And increases computer applications used in complex scientific problem-solving.
Craft Beer. Whether you need a job. Or, want to relax after a hard day on the job. You can find a fresh craft beer to suit your taste in Colorado.
Because the state is home to hundreds of microbreweries. Having one of the highest brewery counts of any state in the nation.
Cannabis. Colorado was the first state to legalize the possession and distribution of recreational cannabis.
Since then, business is booming. Bringing a new multi-billion dollar industry relocating to Colorado.
Agriculture. And let's not forget about traditional agriculture in this state.
Because there are large amounts of land in Colorado. Dedicated to growing produce.
Even the state's tourism sector is bouncing back. After a tough year in 2020.
Looking for a job after moving to Colorado? Then be sure your resume is in top shape. I like and use MyPerfectResume.
And, one more thing that supports Colorado's economy…
Low Corporate Taxes For Doing Business In Colorado
Colorado is one of only a handful of states. That offers a top corporate tax rate of less than 5%. It is another one of the good reasons to move to Colorado.
Low taxes are one of many ways businesses make more money. And can invest that money in growth opportunities.
And since we are on the topic of taxes. Reasonable individual taxes are another one of the benefits of living in Colorado.
Reasonable Taxes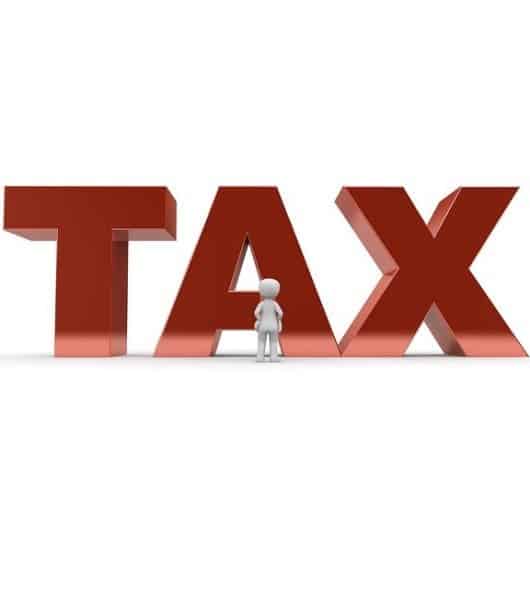 Colorado can't compare to a no-tax state like Texas. But, it is one of the few states in the country with a flat income tax rate.
Income Taxes When Living In Colorado
That means high earners are not strapped with higher tax rates here. As they make more money.
Plus, the state's politicians did even more. Because they recently reduced the income tax rate charged to residents.
So, make as much money as you want. And you won't have to pay higher and higher percentages of it to the government. In the form of taxes.
Colorado Living Means Low Property Taxes
Next up, property taxes are affordable. A study was recently done by WalletHub.
It showed Colorado as highly rated. With one of the lowest property tax rates in the country.
Sales Taxes In Colorado
Now sales taxes are a bit of a "mixed bag". Overall, Colorado has one of the lowest sales tax rates in the country. And many staples like food are exempt from sales tax altogether.
On the other hand, local municipalities tack on an additional sale tax charge. So, it depends on where you spend your money in the state. And what you spend it on.
A Tax Break For Retirement Living In Colorado
Next, are you thinking about retiring in Colorado? Then you must know that the state allows retirees a tax exemption for retirement income.
This is very unique. Because there are not many states. That offer retirees a special break on their income taxes.
So, there are a lot of moving parts when it comes to taxes. But overall, Colorado residents will find this state is tax-friendly.
Finally, you and I both know there is more to managing money than just taxes. We all have other expenses and investments too. No matter where we choose to live.
Get Your Finances Together Before Moving To Colorado
Do you need a tool to pull it all together? And make sure your financial house is in order. Before your big move to Colorado.
Then be sure to check out Personal Capital. Because it is an excellent tool for managing your budget and investments. All in one place online.
Best of all, Personal Capital is free to sign up and use. You can learn more about Personal Capital here.
So, we know that Colorado is a good state for business, work, and taxes. Now it's time for some fun.
And recreation is one of the cool things about Colorado…
Awesome Recreational Options
If you like to have fun. Especially, enjoying great outdoor activities. Then this might be one of the biggest pros of living in Colorado.
Colorado Living Means Lots Of Outdoor Activities
Similar to its neighboring state to the West, Utah. There are lots of things to do outside in the state of Colorado.
Picturesque Views
First of all, be sure to look around and enjoy the scenery. From the peaks of the Rocky Mountains. To clear starlit nights.
Colorado is a beautiful state for your eyes to behold.
For example, I had a chance to spend some time at Colorado State University located in the city of Fort Collins, Colorado.
I thought it is one of the most beautiful college campuses I have ever seen. Not only were the mountain views stunning.
But, the campus was spotless too. Both inside, and out.
It had me dreaming. Of what? Well, achieving goals as a student again.
But unfortunately. That "ship has sailed". At least for my life!
World-Class Skiing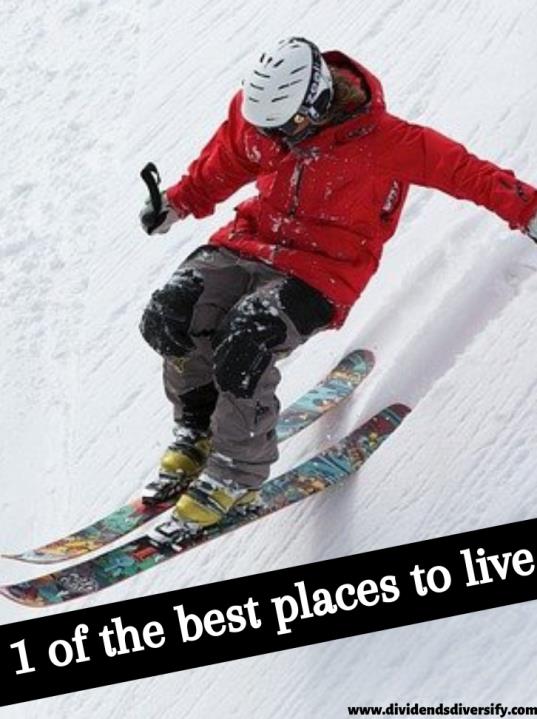 There are dozens of ski resorts in this state. And arguably, some of them are considered the finest in the world.
National Parks
Colorado is home to no less than 4 national parks. They are:
Rocky Mountain National Park
Mesa Verde National Park
Great Sand Dunes National Park and Preserve
Black Canyon of the Gunnison National Park
Starting to get the idea? Bike, ski, hike, fish, and climb mountains in Colorado until your heart is content.
Speaking of biking. I did a 500 mile trip in the San Juan mountain range.
The San Juan range is located in Southwest Colorado. Near the city of Durango.
We started in Gunnison. And biked into Mesa Verde National Park during the weeklong tour.
Then made a 2-night stopover. In the beautiful little mountain town of Ouray. Before looping back to Gunnison.
It was awesome. And I was tired!
Finally, I'd be in trouble if I didn't mention this. That Rocky Mountain National Park is one of my wife's favorite places in the world.
She's hiked the trails there on many occasions. Once with yours truly.
Here is something hard for me to believe. Specifically, a mostly flat state like Kansas. Is Colorado's neighbor to the East.
Ready for a break???
Professional Sports Teams In Colorado
Then, when you get tired. Hit the couch and watch the pro athletes perform.
Because all of the major professional sports are represented. In the state of Colorado.
It is just the opposite of putting down your roots in Iowa. Where not a single professional sports franchise calls "The Hawkeye State" home.
When You Need To Get Away From Colorado
It doesn't matter where you choose to live. We all need to get away from time to time.
When that's the case. Colorado is a great location from which to plan your next getaway.
Dedicate a travel day. And you can find yourself in diverse places.
For example, playing cards in Las Vegas. Located in the state of Nevada.
Visiting the Sierra Nevada mountain range. Located in eastern California.
On the other hand, perhaps hiking in Yellowstone National Park. Or Grand Teton National Park suits your interests. Both are located nearby in the state of Wyoming.
Finally, Colorado is home to Denver International Airport. Where you will find hundreds of non-stop flights. To both U.S. destinations and international locals.
But there is more. Another one of the best things about Colorado is…
Nice Climate And 4 Season Living In Colorado
Generally speaking, Colorado's weather is pretty nice. How else would you be able to participate in the outdoor activities Colorado has to offer?
First of all, enjoy the 4 seasons in this state of Colorado. If that is something you like.
From spring wildflower blossoms. Warm summer days. The turning leaves of fall. And the cold snowy days of winters.
Furthermore, the state has several sub climates. So do your research. And choose your location in Colorado with that in mind.
Finally, here are two weather events you can always count on in Colorado:
Sunshine. The state experiences hundreds of sunny days each year. So, sunglasses and sunscreen come in very handy.
Low humidity. The climate is mostly dry and arid.
It's nothing like the weather. Say, in the state of Washington.
So, drink plenty of water. And have some skin moisturizer close by.
Last but not least here is another one of the good things about Colorado…
Quality Of Health, Life And Health Care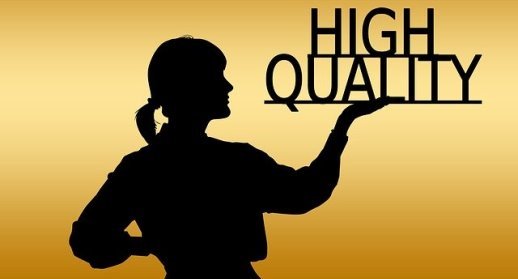 If your health is important to you. Then moving to Colorado will suit your interests just fine.
High Overall Quality Of Life In Colorado
Unlike a state where the population is overweight. In general, you won't find that in Colorado.
Because Colorado has one of the lowest obesity rates in the nation. In addition to being known for the overall well-being and happiness of its residents.
Certainly, the outdoors plays a role in this. Because being active. Staying fit. And, enjoying the beautiful landscapes have their health benefits.
Since all of these things. Impact how a person feels.
Health Care Services When Living In Colorado
On the other hand, we all have health issues from time to time. Especially, if you are choosing Colorado as your home in retirement.
Then rest assured. Because Colorado offers some of the best medical care in the country.
U.S. News ranks Colorado near the top of its health care rankings by state. Based on health care access, quality, and overall public health.
Okay. That concludes our review of the great things about Colorado living.
Now, it's time to turn the tables. And look at the cons of living in Colorado.
Give these points some thought. Before packing up your bags and moving to "The Centennial State".
High Cost Of Housing
Looking for the most affordable states to live in? Well, Colorado probably won't top that list. And it starts with housing.
Whether it's a house or an apartment. Our homes have a big impact on our budgets.
Home Prices When Living In Colorado
So, it's important to know homes are expensive in the state. Because the real estate market has been hot! Adding to the cost of living in Colorado.
First of all, the median price of a home. It is about 65% higher in Colorado. As compared to the rest of the country.
Do you need a mortgage for that new home in Colorado? Then consider Lending Tree. For low rates and an easy online application process.
Apartment Rents For Your Move To Colorado
On the other hand, maybe you are considering renting a one-bedroom apartment. Well, you won't catch much of a break there either.
Because apartment rents in Colorado are high too. Almost 30% higher than the national average.
Of course, home prices and rents are heavily influenced by location. You know the old saying in real estate. The most important 3 things are location, location, and location.
So, choose a less populated area. Or, more remote part of the state. And your cost of housing will be significantly less.
But remember. You get what you pay for in most cases.
Keep Your Credit In Good Shape Before Moving To Colorado
And whether you buy or rent. Your credit score will get reviewed by prospective lenders and landlords.
So be proactive. Monitor your credit score for free using Credit Karma.
Here' another one of the bad things about living in Colorado…
High Cost Of Living In Colorado
When you put it all together. Colorado is not a low cost of living state.
Because you won't get much of a break on other living costs in Colorado either. Making for one of the important reasons not to move to Colorado. If your budget is a big concern.
Expect to pay more for fuel, groceries, and other common items. Especially if you choose to live in Denver. Or, in the mountains.
Saving Money Living In Colorado Or Elsewhere
Here's a couple of tips and tricks we use to save a little money. Best of all, these things work no matter where you live.
First, we signed up and use Rakuten. For all of our online purchases.
Because Rakuten pays cash rebates on almost everything we buy online.
And you can get a $10 cash reward. For signing up and making your first purchase. Just like we did.
We also use Ibotta. To save on all of our grocery purchases.
And here is a little-known fact. Ibotta, a technology company, is based in Denver.
So, save money on your groceries using the Ibotta app. And support a local Colorado business while you're at it.
And, as I said. Save money with both Rakuten and Ibotta. No matter where you choose to live.
Here is another one of the reasons not to live in Colorado…
Negative Impacts Of Urbanization
Similar to other states that have been impacted by population growth. The influx of residents and tourists has its downsides.
Especially in the larger metropolitan areas. Like Denver and Colorado Springs.
Traffic When Living In Colorado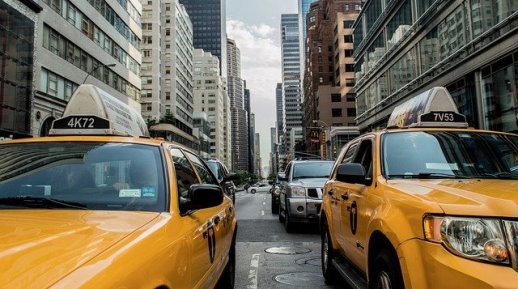 First of all, what is the flip side to a state with a vibrant economy? And low unemployment.
The answer: getting to work. Because rush hour traffic as workers commute to their places of employment is causing plenty of traffic in Colorado.
And you can't catch a break on the weekends either. As those same drivers head to the most popular recreation areas.
Overcrowding In Colorado
Furthermore, overcrowding can ruin some of the most beautiful places of what all states have to offer. For example, consider a mid-summer day in Rocky Mountain National Park.
Well, there could 40,000 people there. And the beautiful and most popular spots attract the biggest crowds.
This turns the natural beauty. Into urban controlled chaos.
Fitting In With The Locals In Colorado
Finally, the locals have taken notice. Feeling urbanization is ruining their little slice of paradise.
So, for those migrating to the state, beware. You might not find the locals to be the most welcoming.
Especially in the more populated. And urban areas.
Let's move onto another one of the disadvantages of living in Colorado…
Unpleasant Effects Of High Elevation
Altitude sickness is a real issue. Symptoms include headaches, fatigue, nausea, and difficulty sleeping.
For the most part, the symptoms will go away after a day or two. But residents are not completely immune.
Research has shown that because of the high elevations in this state. Many people in Colorado experience various stages of altitude sickness. As they go through their daily routines.
Because anyone can experience the effects of altitude sickness. Just by traveling from Denver. To the mountains at 10,000 feet, or more.
And, it is interesting to note. About 75% of the land in Colorado is above 10,000 feet.
On the other hand, altitude sickness is manageable. Just be self-aware.
Be sure to take time to acclimate. Stay hydrated. And limit strenuous activities when feeling symptoms.
Finally, one last disadvantage of living in Colorado. Then I will wrap up.
Extreme And Changeable Weather
First of all, a majority of the state experiences severely cold weather and extreme temperatures.
Snow is frequent and accumulates by the foot.
But what do you expect? There is access to world-class mountain skiing in this state.
So, it's cold and snowy. That just comes with it.
Furthermore, the weather is highly changeable in Colorado. It's not uncommon to experience cold, heat, rain, and snow in relatively short periods.
So, be prepared for extreme weather here. And dress accordingly using layers to combat the changes.
Okay. That's all I have for you today. Let's wrap it up with a summary.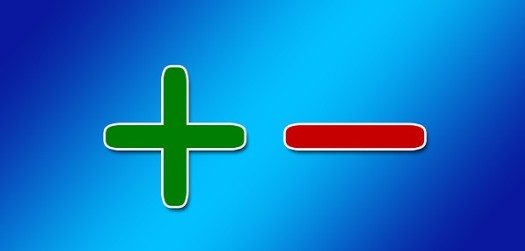 Pros And Cons Of Living In Colorado: Wrap Up
Is Colorado a good state to live in? Yes. I think it is.
But weigh these 10 moving to Colorado pros and cons for yourself. Then you can decide…
Productive economy
Reasonable taxes
Awesome recreational options
Nice climate and 4 season living
Quality of health, life, and health care
High cost of housing
High cost of living
Negative impacts of urbanization
Unpleasant effects of high elevation
Extreme and changeable weather
More Reading About Where To Live, Money, & Finances
If you liked reading about the reasons to move, or not to move to Colorado. Then here are some related articles you might enjoy…
My Favorite Resources Make The Most Of Money And Life
You can make the most of your money in Colorado by checking out some of these money-saving tips. And, money-management tools.
All of them were mentioned in the article. And I have summarized them here for easy reference.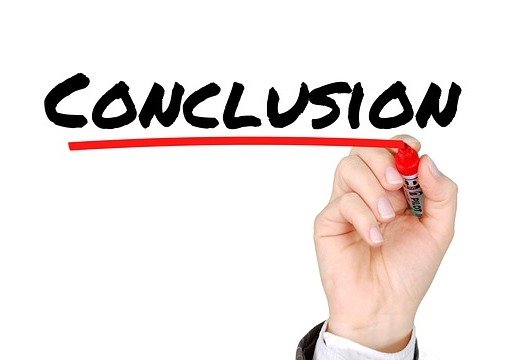 Disclosure & Disclaimer: I am not a licensed investment adviser, financial adviser, or tax professional. And I am not providing you with individual investment advice, financial guidance, or tax counsel. Furthermore, this website's only purpose is information & entertainment. And we are not liable for any losses suffered by any party because of information published on this blog.
The Pros And Cons Of Living In Colorado