Good Things to Know When Thinking Of Moving To Oklahoma
Are you curious about the pros and cons of living in Oklahoma? If you answered yes, then you are in the right place.
Perhaps you are thinking of moving to Oklahoma for work? Or, trying to decide on the best places to retire in Oklahoma?
Regardless of your situation, there are reasons why moving to Oklahoma is a good idea. Also, some reasons not to move to Oklahoma must be considered.
With that introduction in mind, let's dive into the pros and cons of living in Oklahoma. To answer these important questions:
Is Oklahoma a good state to live in?
What should I know before moving to Oklahoma?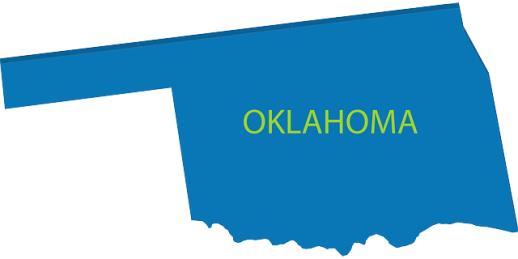 Disclosure: At no cost to you, I may get commissions for purchases made through links in this post.
Looking for more? Here is a list of what each state is known for.
10 Pros and Cons of Living in Oklahoma State
Here are 5 advantages of living in Oklahoma. Also, 5 disadvantages when considering "The Sooner State".
Low cost of housing
Moderate living expenses
Attractive mid-sized cities
Productive economy
Enjoyable 4 season living
Chances for extreme weather
Dull landscape
No access to major metropolitan areas
High state and local taxes
Sub-par K-12 education
Let's not delay. And dive into the living in Oklahoma pros and cons next.
We will start with Oklahoma's impact on your finances. Because you want a nice. And an affordable state in which to live.
When it comes to managing your money. And finding your best place to settle down.
First up, here are 5 advantages of living in Oklahoma. The reasons why a move to Oklahoma may be good for you.
Low Cost Of Housing
Oklahoma is hands down one of the best states for a low cost of living. Specifically, housing is very affordable. Which, in turn, drives down the average cost of living in Oklahoma.
Cost Of Owning A Home When Living In Oklahoma
The median price of a home is extremely low. It is nearly half of the median-priced home. As compared to homes across the entire United States.
And if you need a mortgage for that new home? Consider LendingTree.
Because Lending Tree has fast, affordable online options. For mortgages and other borrowing needs.
Cost Of Renting When Living In Oklahoma
But, say you have no interest in being a homeowner. Then you will find rents are very affordable too. Ranking near the lowest cost one-third of states in the U.S. renters.
Furthermore, make sure you keep your credit score in good shape. Whether renting or buying.
Because your credit score will be reviewed by your lender or landlord. And probably your new employer too. That is if you are moving to Oklahoma for an employment opportunity.
I check my credit score periodically for free. Using Credit Karma.
Here's another good reason to live in Oklahoma…
Moderate Living Expenses
Besides housing, the other costs of living in Oklahoma are also favorable. Food, utilities, and transportation expenses are all below average for the U.S. Similar to its neighboring state to the northeast, Missouri.
And speaking of food. Oklahoma has your craving for great barbeque covered.
Smoked meat. With sauce on the side.
Not too dry. But not too much vinegar in the sauce.
These traits put Oklahoma barbeque right in the sweet spot. At least for the meat lovers in the crowd.
And you don't have to drop a bundle of cash. To get your barbeque fix now and then.
Another way to keep your cost of living low in Oklahoma is to save on all your online purchases. We use Rakuten. And receive rebates on everything we buy online.
This little trick works anywhere you decide to live. But, why not make it even less expensive to live in Oklahoma, once you get there. You can learn more about Rakuten here.
So, Oklahoma is a cheap state to live in. But what are the best places to live in Oklahoma?
Mid-Sized City Living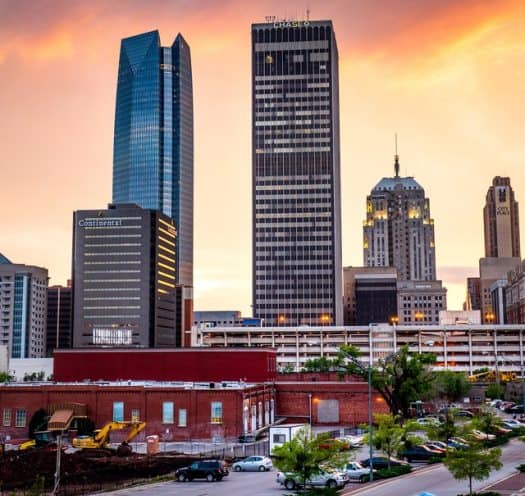 For many people, a city large enough to have urban and cultural amenities. Without the big city hassles.
But, small enough to feel like your hometown. With friendly and welcoming neighbors being the norm. All of this put together just might be the perfect living situation.
And Oklahoma checks these boxes for sure. At least when it comes to the 3 largest cities.
So, when looking for a good but cheap place to live. Some of the best and cheapest options in Oklahoma are:
Living In Oklahoma City (OKC)
Living in Oklahoma City means you have chosen the largest city in the state. But it is well down the list of most populated cities in the U.S. Also, OKC is home to the state capital.
I guess you could compare it to choosing Omaha. In the state of Nebraska.
Living In Tulsa, Oklahoma
The city of Tulsa checks in as the second largest in the state. It is home to the University of Tulsa, a private research university.
Living In Norman, Oklahoma
This Oklahoma town is just 20 miles away from OKC. And home to the flagship state university. The University of Oklahoma.
Young Adults Are Living In Oklahoma
Furthermore, based on median age. Oklahoma's residents are generally younger than other states.
This means young adults find good reasons to stay in their home state. And others find excellent reasons to relocate and live there too.
So, it appears the personal and financial goals of millennials. Fits well with what Oklahoma has to offer.

And, a younger population entering their prime working years. Further contributes, to the positive economics of living in Oklahoma.
Limited Effects Of Urbanization In Oklahoma
What won't you find in the mid-size cities? The negative effects of urbanization.
Because traffic jams are nearly nonexistent. And crowds are mostly unheard of.
Unless of course, you choose to take in an Oklahoma City Thunder professional basketball game. Or, a University of Oklahoma Sooners football game. On a crisp fall Saturday afternoon.
And I should probably have mentioned. That Oklahomans love their college football.
So you can live on the cheap. And enjoy the benefits of mid-sized cities.
But what about making money. When considering the pros and cons of living in Oklahoma…
Productive Economy
This state has a strong economy. Whether you run a business. Or, are looking for a job.
So, let's address each of these areas separately.
Living In Oklahoma & Your Business
If you have a business. Or, are thinking about starting one. Oklahoma is a good spot.
The same traits keeping the Oklahoma cost of living low. Benefit your company's profits too.
Specifically, low costs for property and rent. Savings on utilities, and transportation too.
All will help to achieve your business financial goals. And make for a business-friendly climate. Whatever you choose to make, provide and sell to your customers.
Living In Oklahoma & Your Job
On the other hand, you may be looking for a job? Or, may need to change jobs at some point after moving to Oklahoma.
No problem. Because according to a recent report from the U.S. Bureau of Labor Statistics, Oklahoma ranks in the top one-third of all states for the lowest unemployment rates.
The state has large and well-known employers including the U.S. Department of Defense, Walmart, and the Chickasaw Nation gaming business.
Look at that list of employers. You can see they operate in relatively recession-proof industries.
The energy industry is also well represented in Oklahoma. Because several Fortune 500 companies with energy as their calling card are headquartered in Oklahoma.
Examples include NGL Energy Partners, Oneok, and Chesapeake Energy. Furthermore, the state university system is also a large employer for those living in Oklahoma.
So, dust off that resume. And get to work. I suggest you use MyPerfectResume to make your resume the best it can be.
What do we have so far? On the list of pros of living in Oklahoma.
Well, we have a low cost of living and solid economic prospects. Also, some nice small to mid-sized cities and towns to choose from.
So far, it appears Oklahoma is a good state to achieve your finance and money goals. But what about the weather?
Enjoyable 4 Season Living In Oklahoma
Enjoy all 4 seasons in Oklahoma. With the bonus of avoiding the harshest of winter elements.
In the dead of winter, high temperatures routinely climb into the mid-40s. However, low temperatures can fall well below freezing and into the high teens.
Snow accumulation is limited. Except in the Western part of the state.
Near the mountain ranges. And, away from the population centers we just discussed.
The spring temperatures arrive in March. Followed by May, the wettest month of the year.
Summers are hot. With fall arriving in September.
The fall brings in lower temperatures and decreased humidity. Plus, the pleasant autumn colors from the turning leaves in October and November.
Okay, that concludes several benefits of living in Oklahoma. But, I'm not done with the weather.
So next, we transition to the disadvantages of living in Oklahoma. Starting with…the weather.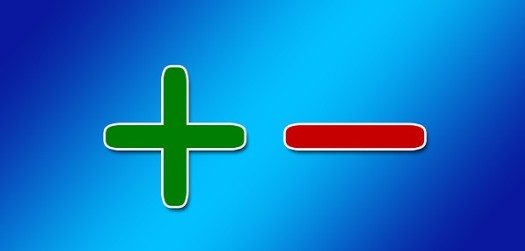 Living In Oklahoma Means Extreme Weather Conditions
First of all, you will need to figure out how to beat the heat. Because summers are hot in Oklahoma.
Temperatures routinely climb into the 90s. And 100+ degree readings on the thermometer are not uncommon.
Like its neighboring state to the North, Kansas, tornadoes are frequent in Oklahoma. The state resides in an area sometimes referred to as Tornado Alley.
Recordings of nearly 100 of these storms per year are not uncommon. With April and May being the most active months.
The spring season can also bring plenty of rainfall. So, flooding in certain areas of the state is also possible.
Put it all together and late spring is usually a time to avoid Oklahoma. If you are just visiting.
But for full-time residents of the state, tornadoes pose the greatest danger during May. Since the month can result in more than 20 twisters a year on average.
After the tornado season calms. Then break out your summer clothes. Because as I said, the summer season can be very hot.
Next up. Another reason not to live in Oklahoma…
Dull Landscape
The largest geographic regions in Oklahoma are made up of rolling plains and prairie. They can be very pretty. But boring after a while. If you prefer more variety.
In some ways, the landscape of Oklahoma is similar to Iowa. Where Iowa has an abundance of gently rolling hills or flat plains for those who live in "the Hawkeye State".
Furthermore, Oklahoma is landlocked. So, there are no ocean beaches to enjoy.
But, smaller mountains exist. As compared to the Smoky Mountains to the East and the Rockies to the West.
Oklahoma's mountains are can only be found in the South-Western part of the state. Away from the population centers.
So, if you like an abundance of rolling plains and prairie land. Then, Oklahoma is a good state to live in.
On the other hand, if you want mountains, streams, and caves to explore. Also, one of the best locations to enjoy the changing colors of autumn.
Then, you might want to take up residence in Tennessee. For the beautiful landscape, this mid-South state has to offer.
No Major Metropolitan Areas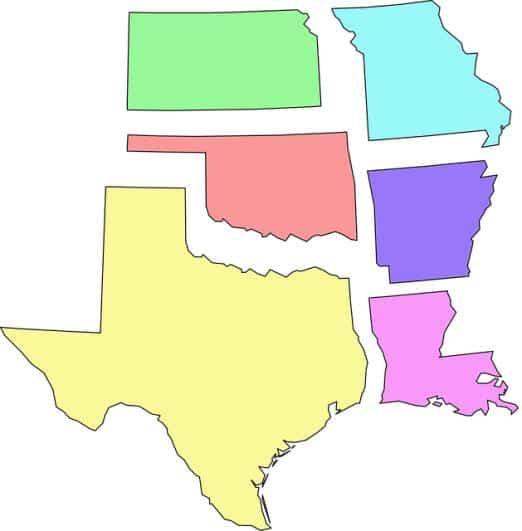 If you crave the big city life. Then living in Oklahoma is probably not the place for you.
Because the state has limited big-city offerings.
This is one of the disadvantages of living in Oklahoma versus Texas. And could be a deciding factor if you should move to Oklahoma or Texas.
As I said, living in Oklahoma City provides the best bigger-city option. But OKC checks in as approximately the 25th largest city in the U.S.
Do you want to live in the South Central United States? But prefer a big city to call home?
Then, you may want to consider Oklahoma's neighbor to the South. And think about living in Texas.
Because Texas is home to some of the largest cities in the U.S. Specifically, Houston, San Antonio, and Dallas. With Dallas being a little more than 200 miles from Oklahoma City.
Next, one negative point about the cost of living in Oklahoma…
High State And Local Taxes
One thing that can put a dent in the low cost of living in Oklahoma. Is state and local tax rates.
Because when it comes to taxes. Oklahoma ranks in the lower half of all states for the overall tax burden it puts on residents.
Let's break the tax discussion into 3 different components. Then you can decide their impact on you.
Sales Taxes When Living In Oklahoma
Sales taxes are very high in Oklahoma. First of all the state assesses 4.5% on all purchases. Then county and local governments layer their sales taxes on top of that.
Furthermore, depending on where you spend your money in Oklahoma. Sales taxes can easily range from 8-11%.
Finally, purchases of groceries, food, and other necessities are not exempt from sales tax. Like they are in many other states in America.
Income Taxes When Living In Oklahoma
The state of Oklahoma uses a progressive tax system. Where rates range from 0.50% to 5%.
The highest income tax rate applies to incomes over $7,200. So, it doesn't take much income to max out at the highest marginal tax rate of 5%.
Property Taxes When Living In Oklahoma
Property tax rates fall in the middle of the pack compare to other states.
Certainly not like the low property tax rates when residing in Arkansas. Oklahoma's neighboring state to the East.
Conclusions About Taxes When Living In Oklahoma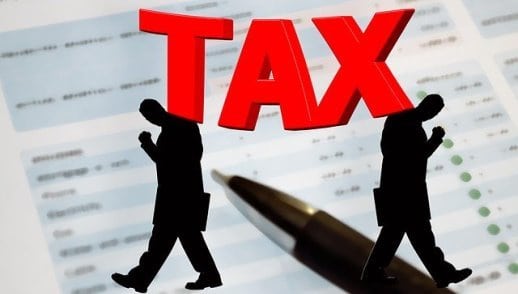 So, if you make a lot of money. And spend a lot of the money you make. Then Oklahoma is going to take its cut.
Think of it this way. For every dollar that you make and spend. On average, Oklahoma is going to take about 15% of it.
Let's say Federal taxes take another 30% including social security tax. So for every buck you make and spend, you are left with just 55 cents on the dollar of purchasing power.
Are you looking for the benefits a low-tax state has to offer? Then think about The Sunshine State. Because the tax perks of living in Florida are substantial.
So, big earners who are big spenders beware. Oklahoma may not be the most cost-effective state for you.
On the other hand, this may be short-term thinking about finances. Considering the overall low cost of living that Oklahoma provides. Especially if retired. And living on a tight budget.
Furthermore, maybe you need to fine-tune your finances before the big move to Oklahoma? I use Personal Capital to manage my total financial picture online.
Including spending, budgeting, and investments. Best of all, Personal Capital is free to sign up and use.
Next, our last reason you might not want to move to Oklahoma…
Sub-Par Primary & Secondary Education
Overall, K-12 education in Oklahoma is ranked poorly. Falling in the bottom 10 of all the United States, according to U.S. News.
Similar to the state of Mississippi, Oklahoma does not heavily reinvest its tax collections into education. So, teachers in the state are significantly underpaid when compared to the figures that you see across the country.
Therefore, it is not unusual for educators to take positions elsewhere. Because they pay better.
Even though many of the schools have adequate ratings. The state spends less money per student than the national average.
Okay, that concludes our 10 pros and cons of living in Oklahoma. Now, let's wrap up with the important questions I posed at the beginning of the article.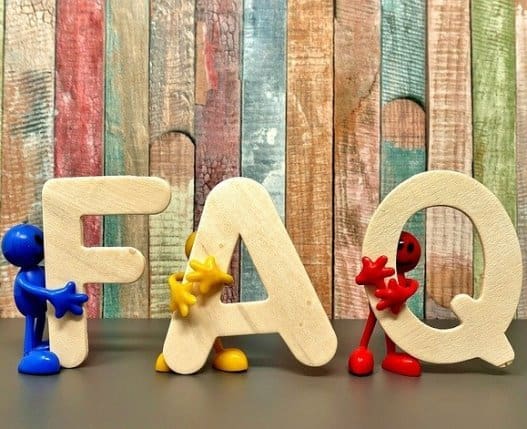 Is Oklahoma A Good State To Live In?
Yes. I believe Oklahoma is a good place to live.
Combining its positive aspects of a low cost of living in welcoming communities. A favorable economic climate. And the ability to enjoy all 4 weather seasons.
Makes for a winning combination. For young adults. Or, those seeking the best places to retire in Oklahoma.
What Should I Know Before Moving To Oklahoma?
Aside from the positive impact that Oklahoma can have on your life and finances. Know that the state might not be for you.
Some of the drawbacks include limited outdoor recreational opportunities, a lack of big city living, and high state and local taxes.
Furthermore, if summer heat and spring tornados aren't your things. Then you may want to think twice before moving to Oklahoma.
Pros And Cons Of Living In Oklahoma

Let's wrap up with a summary list of the pros and cons of living in Oklahoma.
Low cost of housing
Moderate living expenses
Attractive mid-sized cities
Productive economy
Enjoyable 4 season living
Chances for extreme weather
Dull landscape
No access to major metropolitan areas
High state and local taxes
Sub-par K-12 education
Whether living, working, or retiring in Oklahoma. Pros and cons you should consider before your move.
More Reading About Living Life, Money, & Finances
Best Resources To Keep Your Money In Order- Before & After The Big Move
Throughout the article, I mentioned several of my favorite personal finance resources. For saving money and managing money.
Best of all they are all free to sign up and use. I have summarized them here for your convenience.
Author Bio, Disclosure, & Disclaimer: Please join me (Tom) as I try to achieve my goals, find my next place to live, and make the most of my money. But understand, I am not a licensed investment adviser, financial adviser, real estate agent, or tax professional. I'm a 50-something-year-old guy, CPA, retired finance professional, and part-time business school teacher with 40+ years of DIY investing experience. I'm just here because I enjoy sharing my findings and research on important topics. However, nothing published on this site should be considered individual investment advice, financial guidance, or tax counsel. Because this website's only purpose is general information & entertainment. As a result, neither I nor Dividends Diversify can be held liable for any losses suffered by any party because of the information published on this blog. Finally, all written content is the property of Dividends Diversify LLC. Unauthorized publication elsewhere is strictly prohibited.
The Pros & Cons Of Living In Oklahoma