A High-Quality Health Care Stock Thay Pays Dividends
Let's work through an Abbott Labs dividend stock analysis today. Because Abbott stock holds a special place in my portfolio.
Why? I worked at Abbott for nearly 10 years.
During that time, I worked my way up the finance and accounting ranks as best I could. But that was many years ago.
I'm much happier now. Being just a part-owner making money from dividends. Not an employee earning a salary.
Abbott has changed dramatically since I was employed there. So let's check to see how the Abbott Labs stock dividend is performing today.
I'll kick it off with answers to a couple of key questions…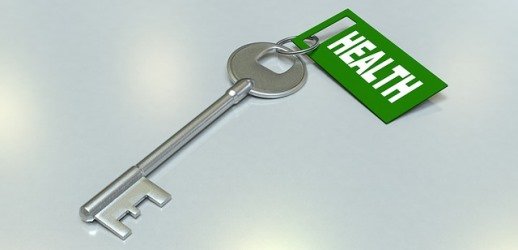 Disclosure: At no cost to you, I may get commissions for purchases made through links in this post.
Is Abbott Stock A Good Investment?
First of all, Abbott stock is a good investment from my perspective. Also, Abbott is a good dividend stock.
Furthermore, I have been a long-time shareholder. And expect to hold my shares for many years to come.
Here's why…
A durable business model operating in growing markets
Consistent quarterly dividend payments
A high degree of dividend safety
Excellent historical and projected dividend growth
Opportunity for capital appreciation
Is Abbott Stock A Buy?
If you have a long-term investment horizon. And do not mind buying on dips in Abbott stock price.
I think Abbott is one of those buy and selectively and hold forever dividend stocks.
Furthermore, long-term stock appreciation has provided investors with an opportunity to make homemade dividends. For those who choose to do so.
Okay. With those questions taken care of.
Let's dig into the details about Abbott. Starting with some background on the company.
Abbott Labs Company Background
Abbott has been in business for more than 130 years.  The company is truly global and operates in over 150 countries. And has in excess of 100,000 employees. Furthermore, these milestones increase every year!
As a company that operates in the health care sector, Abbott's product lines are focused on 6 main areas.
First of all, Cardiovascular. These products provide innovative technologies that can improve the way doctors treat people with vascular diseases, irregular heartbeats, and diseases of the heart's valves.
Diabetes helps people manage their health more effectively and comfortably. Abbott's testing products provide accurate data to drive informed care decisions.
Diagnostics makes instruments, tests, automation tools, and information solutions. They allow for a fast and accurate diagnosis of a patient's condition. These products are sold to hospitals, reference labs, blood centers, emergency departments, physician offices, and clinics.
Neuromodulation treats people living with chronic pain and movement disorders. Abbott's portfolio of therapies helps them move and feel better. Hence, reducing chronic pain.
Nutrition produces science-based nutrition products for people of all ages. Brand name products include Similac, PediaSure, Pedialyte, Ensure, Glucerna, EAS, and ZonePerfect.
Finally, the pharmaceutical area brings trusted brands to people in developing countries around the world. Treatments concentrate on gastroenterology, women's health, cardiovascular, pain management, central nervous system disorders, respiratory, and influenza.
Source – Abbott at a glance
Abbott Labs Stock Symbol
Finally, Abbott stock trades on the New York Stock Exchange (NYSE). It trades under the ticker symbol ABT (NYSE: ABT).
When I buy (and hopefully never sell) my dividend stocks. I use the Webull app. It's fast and powerful. And has great research tools.
And best of all trades are commission-free. You can learn more about Webull here.
Moving right along. That completes the business overview portion of our Abbott stock analysis. Next up, dividends…
Facts And Figures About The Abbott Stock Dividend
Let's work through the Abbott dividend metrics now. Then we will know precisely how dividend payouts work at Abbott Labs. And, what an investor can expect from Abbott dividends.
Abbott Dividend Per Share?
Abbott's annual forward dividend is the last dividend payment approved by the company. Multiplied by the number of times a company pays dividends each year.
Just dividend the forward dividend by the stock price. And you have dividend yield…
Abbott Stock Dividend Yield
I like investing in dividend stocks with yields between 3 and 5%. Not too high or too low. This range is just right for me.
So, the ABT stock dividend yield is a little low for my liking. Typically falling below 3%.
Maybe the company's dividend growth rate can make up for the low dividend yield?
We will get to dividend growth in just a moment.
Because collecting more dividends now. Versus receiving higher future dividends. Is always an interesting balancing act.
How Often Does Abbott Pay Dividends?
Abbott is one of many stocks that pay dividends every 3 months or 4 times per year. Each quarterly dividend payment is one-fourth of the annual dividend rate.
When Are Abbott's Dividends Paid?
What months does Abbott pay dividends? The dividend payment months are February, May, August, and November.
This is a typical dividend payment pattern. For a U.S.-based company that pays regular dividends.
What Is The Ex-Dividend Date for Abbott Stock?
For an investor to receive the next ABT stock dividend payout, they must complete their purchase before the ex-dividend date. Abbott's ex-dividend date is in the middle of the month prior to when it pays a dividend.
The ex-dividend date is slightly different for each quarterly dividend payment. So, it's best to check Abbott's dividend history page on its investor relations website. For the exact date of each of the stock's quarterly dividend payments.
Or, be on the lookout for the latest press release. That announces the upcoming dividend payment for shareholders.
Abbott Dividend History
Next, this is sourced from the Abbott investor relations website.
Dividends are an important part of Abbott's heritage and investment identity. Abbott has declared consecutive quarterly dividends since 1924 and has increased the dividend payout annually since 1972.
Abbott Historical Dividend Growth Track Record
The company goes on to state the following about its dividend payment practices.
Abbott is a member of the S&P 500 Dividend Aristocrats Index, which tracks companies that have annually increased their dividend for 25 consecutive years.
I really like it when a company touts its dividend track record. Unlike some companies that do not believe in paying dividends.
Certainly, Abbott is not a high-yield stock to get excited about. But, Abbott's dividend history is impressive.
So let's discuss Abbott's dividend growth rate next…
Abbott Labs Dividend Growth Rate
Rapid dividend growth like Abbott delivers is one of the advantages that dividend stocks provide. They act as a hedge against inflation.
Even though Abbott's dividend yield is fairly low. It is nice to see the company's strong commitment to dividend increases. In my opinion, this is a company giving investors excellent dividend growth.
Abbott Dividend Increases Mean…
What kind of stock is Abbott? A dividend growth stock. My favorite kind of stock that pays dividends!
Next, let's move on to some of the business fundamentals. And see if they tell us what is supporting Abbott's dividend growth.
Abbott Labs Revenue Trend
Abbott has been successful at growing revenues. And, acquisitions have been a big part of it.
In 2017, the company purchased St. Jude Medical for $25 billion. This acquisition established Abbott as a leader in the medical device area.
After clearing regulatory hurdles. They also acquired Alere for $5.3 billion in 2017. This made Abbott a leader in the $7 billion point-of-care diagnostics market.
On the downside, paying for these acquisitions likely kept Abbott's dividend increases in 2017 and 2018 on the smaller side. However, subsequent increases have more than made up for it.
Abbott Labs Dividend Payout Ratio
Due to the acquisitions, accounting earnings are difficult to interpret.  Because of this, Abbott also reports an adjusted non-GAAP earnings number.
Adjusted earnings factor out the impact of intangible asset amortization, restructuring costs, and other expenses. Mostly due to the accounting requirements for their acquisitions. Adjusted earnings provide a much smoother profit trend over the long run.
After taking into account these items, Abbott's dividend payout ratio based on earnings running looks reasonable. Management keeps it at a very safe level. Especially for a company that has such a steady demand for its products.
Let's also look at Abbott's dividend payments compared to free cash flow. This will also help in assessing dividend safety.
Abbott Dividends Paid Vs. Free Cash Flow
Base on cash, Abbott's stock dividend distributions have also run at a comfortable dividend payout ratio.
After paying dividends, Abbott has used the balance of its cash flow to aggressively reduce debt. So, let's look at the company's financial position next to see the impact.
Abbott Credit Rating and Balance Sheet
Moody's and S&P typically rate Abbott as investment-grade.
Table 2: Credit Rating Evaluation Grid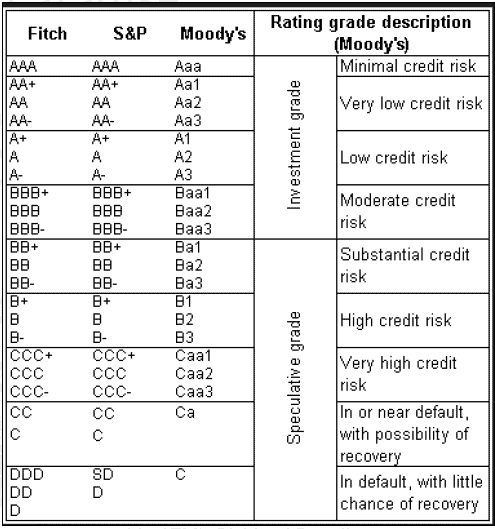 Abbott took on a significant amount of debt to fund the acquisitions of St. Jude and Alere in 2017. However, as I just mentioned, the company has reduced that debt in subsequent years.
Leaving the debt to equity ratio at a conservative level.
On a side note, be sure to keep an eye on your personal credit score. I check mine for free using Credit Karma. You can learn more about Credit Karma here.
Furthermore, investing in dividend stocks is just one aspect of solid money management. It's also a good idea to treat your entire financial picture as a business.
To do so, I manage all of my investments and spending in one place. By using web-based Personal Capital. You can learn more about Personal Capital here.
But now, back to Abbott. And, let's talk dividend safety…
Abbott Stock Dividend Safety
I make a judgment about dividend safety for every dividend stock I own. It helps me to avoid dividend reductions from stocks in my dividend stock investment portfolio.
To do this, I assess the factors we have discussed thus far:
Business fundamentals
Abbott's dividend payout ratios
Historical dividend track record
Credit ratings
Financial position
Certainly, Abbott has a long history of making rich dividend payments. Supported by positive business fundamentals.
Based on this and the other areas just mentioned, I view Abbott's dividend to be very safe from a reduction for the foreseeable future.
Abbott Labs Stock Dividend Growth Forecast
In order to make a plan for future dividend income from Abbott Lab's stock, I make a forecast of annual dividend growth.
My Abbott stock dividend forecast is based on:
Historical dividend growth
Dividend payout ratios
Business fundamentals
Company growth strategy
Company dividend policy (when provided)
I find this information valuable to forecast dividends. And overall good points of interest for dividend stock research.
My best estimate is that Abbott's dividend will increase by 7-9% annually. Over the long run.
Next, stock valuation. Then I will wrap this up.
Abbott Labs Stock Valuation
Let's look at the value of Abbott's stock from a couple of different perspectives.
Abbott Dividend Discount Valuation Model
First up, I used the Gordon Growth Model to calculate a fair value for Abbott's stock price. The model considers several of the factors discussed thus far. Specifically,
The current annual dividend payment
Projected dividend growth
And one item I have not discussed. My desired annual return on investment.
Using these assumptions, the model indicates Abbott's shares are overvalued.
Simply Investing Report Valuation of Abbott Stock
The Simply Investing Report has strict rules to judge a stock's value. Those rules are based on:
Stock price to earnings ratios
Current dividend yield versus the long-term average dividend yield
Stock price to book ratios
Currently, Abbott Labs stock is considered overvalued by the Simply Investing Report.
Abbott Labs Stock Valuation Considerations
First, note that the value measures discussed above are as of the date of this article update.
Second, valuation judgments can change quickly. Moving stock prices and shifting business fundamentals are the primary reasons why.
That's why I like and use Simply Investing. To ensure I have all of the latest information I need. To make the right investments. And make them at the right time.
Okay. It's time to wrap this up…
Abbott Dividend Stock Analysis Wrap Up
First of all, Abbott is a very well-run company. They have a strong operating history and pay a consistent stream of dividends.
Furthermore, Abbott has an excellent dividend growth track record. Making it one of those good dividend stocks to keep an eye on for buying opportunities.
Finally, Abbott stock holds a mid-size position in my dividend stock portfolio. I expect to hold my position for the long term. And continue collecting my quarterly Abbott stock dividends.
But I'm not ready to buy more Abbott stock right now. I am only interested in making add-on buys at lower prices.
More Articles About Dividends From the Health Care Sector & Beyond
My Favorite Dividend Investing Resources
The dividend investing and personal finance resources I mentioned in this article are summarized here for your convenience.
I use all of them. To make the most of my money and investments.
Disclosure & Disclaimer: I am not a licensed investment adviser, financial adviser, or tax professional. And I am not providing you with individual investment advice, financial guidance, or tax counsel. Furthermore, this website's only purpose is information & entertainment. And we are not liable for any losses suffered by any party because of information published on this blog.
I own Abbott Labs stock and collect the Abbott Labs dividend.