My Favorite Steady Stocks That Pay Dividends
Let's discuss the best consistent dividend stocks today.
Why? Because dividend stocks and the stock market can be a wild, unpredictable ride.
So, let's smooth out this roller coaster by reviewing 10 consistent dividend-paying stocks to see what they offer.
Consistent Dividend Stocks To Buy And Hold
Here are the first 5 consistent dividend stocks we will review today.
Walmart
NextEra Energy
Clorox
Hormel Foods
Johnson & Johnson
After we cover these 5 steady dividend payers, I will answer several common questions. Then offer up 5 more stocks before we conclude.
Thus, you will leave with 10 reliable dividend payers to consider for your investments
Let's do it.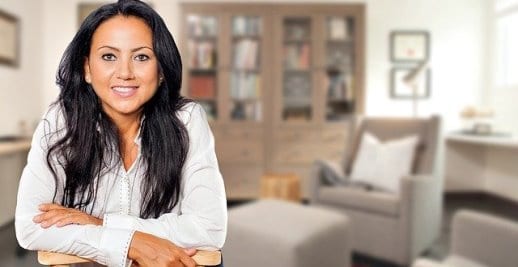 Disclosure: At no cost to you, I may get commissions for purchases made through links in this post.
What The Most Reliable Dividend Stocks Have To Offer
First, these stocks can be a solid starting point for a dividend investment portfolio.
Stick with strong companies like these. And it's tough to go wrong.
Furthermore, put yourself on a path to building cash flow from dividends. And maybe becoming a dividend millionaire. Who knows?
Finally, each of these stable dividend stocks is a member of the Dividends Diversify model stock portfolio.
So, check out all the dividend stocks in the portfolio before you leave today.
And here are a couple of other good tools. For building out your portfolio of reliable dividend payers…
Dividend Investing Tools & Resources For Investing In Steady Dividend Stocks
Are you looking for even more consistent dividend stocks than I have today? If so, I use and suggest the Simply Investing report.
Simply investing covers hundreds of dividend stocks. Their interactive database also recommends the best ones to buy and when to buy them.
Also, make sure you keep your stock trading costs to a minimum. Since there is no need to pay commissions when you buy or sell.
I use the Webull stock trading app. It is an excellent tool.
For a limited time, Webull gives away free stock just for signing up and funding your account.
So, don't miss out! Sign up now.
Okay. No further delays.
Let's move on with our review of the most consistent dividend-paying stocks.
Note that the stock dividend information is as of the time of this update. And always subject to change.
So, be sure to check with your stockbroker. For the latest dividend data.
Consistent Dividend Stock #1: Walmart (NYSE: WMT)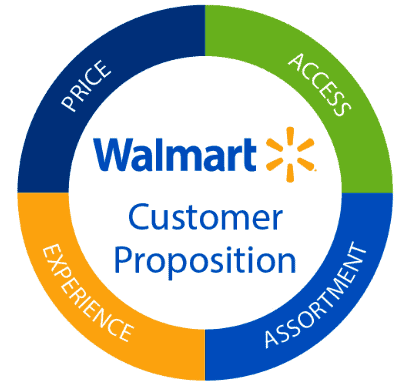 To kick off our list of consistent dividend stocks, we have Walmart.
Walmart is an American multinational retail corporation.
They operate a chain of hypermarkets, discount department stores, and grocery stores. The company has thousands of stores and clubs in dozens of countries.
Walmart does business through 3 operating segments:
Walmart U.S.
Sam's Club
Walmart International
The U.S. segment contributes the greatest share of company sales and profit.
Headquartered in Bentonville, Arkansas, Walmart was founded by Sam Walton in 1962. The company was incorporated on October 31, 1969.
Source: Wikipedia
Walmart Dividend Information
Do you want to start your year with dividends in January?
If yes, then Walmart is a good choice.
The stock is a January dividend payer. And you will receive 3 more quarterly payments before the year is over.
A few other facts and figures about the Walmart dividend:
Recent dividend yield: 1.6%
20-year dividend growth rate: 10.2%
Dividend payout ratio: 69%
Walmart stock has a low dividend yield. And the dividend growth rate has declined in recent years. Thus, I do not find either of these metrics very attractive.
Then why do I like dividend stock from Walmart? Because it has held up very well during the last 2 recessions.
First of all, when the economy stumbles, and the stock market follows. Walmart stock typically performs well.
Furthermore, no matter the economic conditions, people like you and I still need groceries and household goods.
Finally, Walmart has made progress with e-commerce to better compete with Amazon.
These characteristics make Walmart one of the most consistent dividend-paying stocks.
Related: Walmart dividend stock analysis
Consistent Dividend Stock #2: NextEra Energy (NYSE: NEE)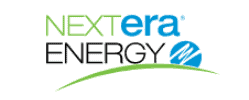 My list of consistent dividend-paying stocks continues with NextEra Energy.
NextEra is one of North America's largest electric power and energy infrastructure companies. The company is also a leader in the renewable energy industry.
NextEra has two primary businesses, Florida Power & Light (FPL) and NextEra Energy Resources (NEER).
FPL is the largest electric utility in the state of Florida and one of the largest electric utilities in the U.S.
Also, NEER is the world's biggest generator of renewable energy. Powered by the wind and sun.
NextEra Dividend Information
Recent dividend yield – 2.2%
20-year dividend growth rate – 9.4%
Dividend payout ratio – 81%
NextEra is a bit unique for a utility dividend stock. First of all, utilities normally have higher dividend yields.
Furthermore, utility stocks almost always have higher dividend payout ratios too.
Finally, lower dividend growth rates are typical of the utility sector.
So, what I see is that NextEra management has put in place an excellent dividend policy. Furthermore, the company has a reasonable dividend payout ratio for a utility stock paying dividends.
So, I expect the annual dividend increases to keep rolling in from NextEra Energy.
Why is NextEra Energy one of the most consistent dividend stocks? Because even during a recession, there is a relatively stable demand for electricity.
Related: NextEra Energy dividend stock analysis
Consistent Dividend Stock #3: Clorox (NYSE: CLX)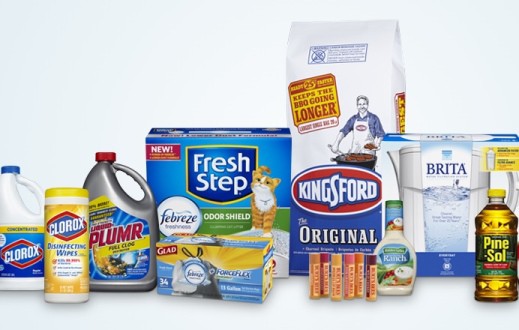 Here is a stable dividend stock for sure, the Clorox Company.
Clorox is a leading manufacturer and marketer of consumer products. Clorox markets some very trusted and recognized brands in the household products and food and beverage categories.
Here are a few of the company's popular brands:
Clorox bleach and cleaning products
Pine-Sol cleaners
Liquid Plumber clog removers
Kingsford charcoal
Hidden Valley dressings and sauces
Glad bags, wraps, and containers
Burt's Bees personal care products
Brita water filters
Clorox has tremendous brand strength.
Why?
Because more than 80 percent of the company's sales are generated from brands that hold the number 1 or 2 market share positions in their categories.
Clorox Dividend Information
Recent dividend yield: 3.1%
20-year dividend growth rate: 8.4%
Adjusted dividend payout ratio: 112%
First of all, I think Clorox is very well managed.
Furthermore, they have excellent brands.
Finally, they have a long track record of rewarding shareholders with regular dividend payouts.
I'm always waiting for a stock market correction to add to my shares. We got the stock market correction in early 2020. But the Clorox stock price did not stumble.
During that time demand for cleaning products and household goods skyrocketed. The increased demand took Clorox stock to new highs.
More recently the stock price has been under pressure creating better buying opportunities at lower prices.
So, I make small purchases of Clorox over time to increase my shares in one of the most stable dividend stocks you can find. This is known as dollar-cost averaging.
Related: Clorox dividend stock analysis
Consistent Dividend Stock #4: Hormel Foods (NYSE: HRL)

Here is one of the best and most reliable dividend stocks to buy and hold long-term. It is Hormel Foods, another one of today's most consistent dividend stocks.
The company manufactures and markets high-quality, brand-name food and meat products. Their portfolio consists of more than 50 brands.
You may have consumed one or more of their products. A few examples include:
Applegate
Dinty Moore
Jennie-O
Justin's
Lloyd's Barbeque
Skippy
Spam
Wholly Guacamole
Most noteworthy, the company has a number 1 or 2 market share in over 35 categories.
As I see it, we will all continue to eat no matter the economic conditions.
Furthermore, I think Hormel strikes a nice balance between lower-cost and higher-end niche products. For those who don't mind spending a bit more when putting food on the table.
Hormel Dividend Information
We have a Dividend King here because Hormel has increased its dividend annually since 1967.
Dividend Kings are rare and special companies because they have increased their dividends annually for at least 50 years.
Recent dividend yield: 2.4%
20-year dividend growth rate: 12.9%
Dividend payout ratio: 60%
I specifically like 2 features of the Hormel dividend.
First, HRL has a long track record of annual dividend increases.
Second, solid dividend growth comes from another one of the most consistent dividend stocks you can find.
Related: Hormel Foods dividend stock analysis
Consistent Dividend Stock #5: Johnson & Johnson (NYSE: JNJ)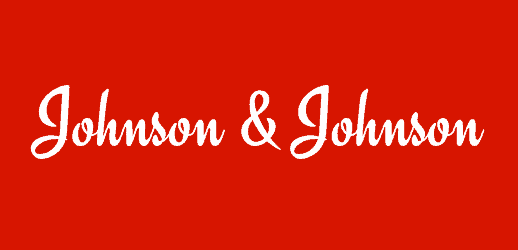 Next, we have a very safe stock that pays dividends, Johnson and Johnson.
JNJ is the world's largest and most broadly-based healthcare company. They do business through 3 operating segments:
Consumer products
Medical devices
Pharmaceutical products
Please take note the company intends to spin off its consumer business. Thus, management will separate their slow-growth business lines from their faster-growing ones.
Johnson & Johnson Dividend Information
Recent dividend yield: 2.7%
20-year dividend growth rate: 8.3%
Dividend payout ratio: 67%
Like Hormel, JNJ is a Dividend King with bragging rights to annual dividend increases dating back to 1963!
And similar to food, electricity, and basic consumer goods. Health care isn't going out of style anytime soon.
So, a large diversified healthcare company like JNJ can ride out the troubles of the worst recessions.
Related: JNJ dividend stock analysis
Okay. That wraps up our review of 5 consistent dividend stocks to buy and hold.
Are you interested in more analysis? If yes, check out the links above for in-depth dividend stock reviews for each company.
But there's more. So, don't go just yet.
Before we finish, I think it's a good time to answer a few questions. I get these questions from readers and friends about earning dividend income from dividend stocks.
They relate to our topic today: investing in top consistent dividend-paying stocks.
What Is The Safest Dividend Paying Stock?
Remember that every stock investment opportunity has risks. Look for the following characteristics to find the safest dividend-paying stocks.
First of all, a recession-resistant business model.
Next, a long track record (at least 10 years) of paying increasing dividends.
Furthermore, a dividend payout ratio with the capacity for dividend increases in the future.
Finally, the consistency of continued dividend payments is critical, no matter the situation.
Using these criteria, Hormel Foods looks to be the safest dividend stock from our list today, in my opinion.
But that's a judgment call. And up for debate.
Because investment safety, even from the most reliable dividend stocks, is a matter of opinion.
To Have Dividend Investing Success, What Is A Good Dividend Yield?
Having financial success with dividend income investing is the goal. And sometimes, we dividend investors are tempted by high dividend yields.
But, higher dividend yields usually mean greater investment risk. These risks include the potential for future dividend reductions and investment losses.
Furthermore, when a company reduces its dividend. The share price usually falls dramatically. Making for double the disappointment.
Thus, I like dividend yields in the 3-5% range.
Combine a 3-5% dividend yield with a long history of paying annual dividends then you have good dividend stock to analyze further for your investment dollars.
And as I mentioned earlier. Just make sure you trade stocks for free to keep investment costs low. Thus, don't let trading commissions eat into your dividends.
I use the fast and powerful Webull app and never, ever pay commissions to trade stocks. Plus, for a limited time get free stock for opening and funding your account.
Are Dividend Stocks Worth It?
Absolutely! Dividend stocks are worth it in my opinion.
First of all, dividend growth stocks offer income today.
Furthermore, they provide increasing dividend income in the future from dividend increases.
Finally, their share prices usually appreciate over the long run.
Based on these 3 factors, I look at dividend stocks as a triple play on your way to becoming a dividend millionaire.
I Want To Become A Dividend Millionaire: How Many Steady Dividend Stocks Should I Own?
There is no exact answer about the number of dividend stocks to own. But, academic research suggests 20-25 is enough to provide adequate diversification.
If you are a beginning investor, don't let that scare you away. Aim for 3 to 5 dividend stocks in your investment portfolio to get started.
Ensure each stock is from a different industry and provides essential services or products.
These characteristics reduce investment risk. And lower risk means you are investing in steady dividend stocks.
Just look at the industries from the 5 stocks reviewed today:
Retail
Cleaning products and consumer goods
Food
Health care
However, there's another option.
ETFs That Hold Stable Dividend Stocks
Invest in a dividend-paying exchange-traded fund (ETF).
Here are several of my favorite dividend-paying ETFs. All of them are from Vanguard.
And don't forget. If you are looking for more top-consistent dividend stocks.
Then, be sure to check out the Simply Investing report.
Any way you want to go about it. Be it handpicking your dividend stocks, investing in dividend ETFs, or supplementing your research with the Simply Investing report, YOU CAN DO IT.
Do what? Make money from dividends!
As a result, there are plenty of dividend reinvestment millionaires out there! So you can become a dividend millionaire and live off dividends too.
5 More Of The Most Consistent Dividend Stocks
Okay. I promised you not 5 but 10 stable dividend stock ideas at the beginning of this article.
So, to deliver that promise, I also own and like
Coca-Cola (KO)
Home Depot (HD)
Illinois Tool Works (ITW)
McCormick & Company (MKC)
Paychex (PAYX)
Versus the first 5, this second batch offers investments in different companies and industries.
However, what all 10 have in common is a strong track record for paying dividends every year. Also, increasing those dividend payments annually.
They are all stable dividend stocks that provide investors with reliable dividend income and solid growth.
Okay. That's it for today. Let's wrap it up with a summary and some final thoughts…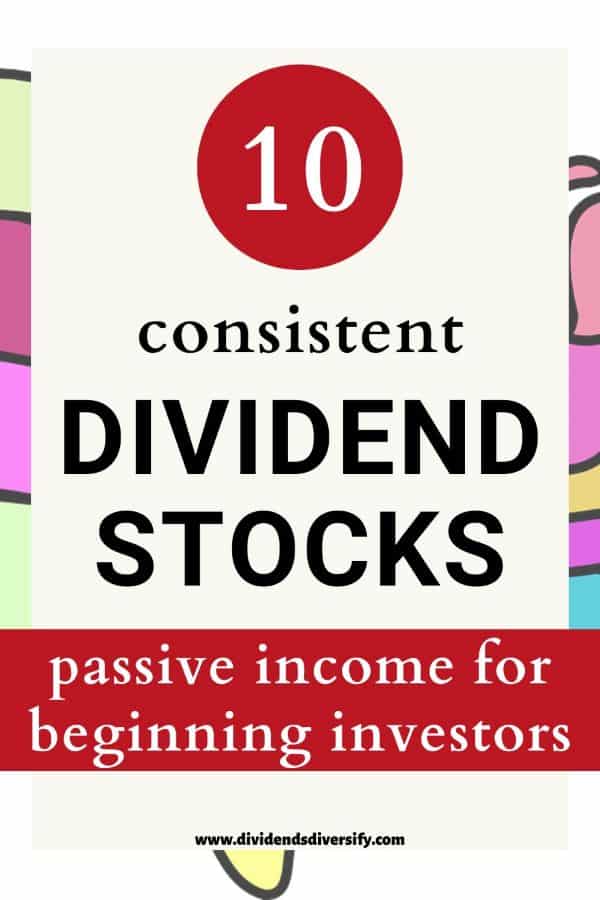 Consistent Dividend Stocks To Buy And Hold
For a quick recap of the 10 companies that value dividend payments as a way to reward shareholders, we have:
Walmart
NextEra Energy
Clorox
Hormel Foods
Johnson & Johnson
Coca-Cola
Home Depot
Illinois Tool Works
McCormick & Company
Paychex
But since these companies' stocks rarely sell at attractive valuations, I intend to…
First, add to my positions in small amounts over the long term.
Second, collect my dividends.
And third, hold these companies forever in my collection of dividend stocks.
That's my approach. It's as simple as 1-2-3.
Further Reading For An Aspiring Dividend Millionaire
Dividend Investing Success Resources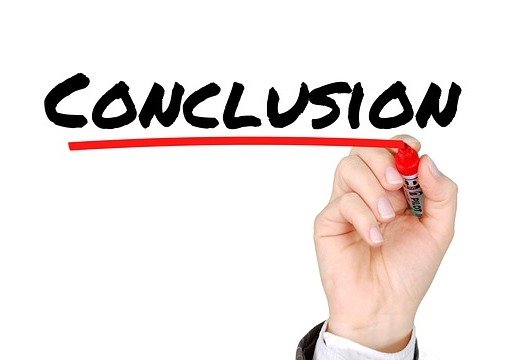 Author Bio, Disclosure, & Disclaimer: Please join me (Tom) as I try to achieve my goals, find my next place to live, and make the most of my money. However, I am not a licensed investment adviser, financial counselor, real estate agent, or tax professional. Instead, I'm a 50-something-year-old, early retired CPA, finance professional, and business school teacher with 40+ years of DIY dividend investing experience. I'm here only to share my thoughts about essential topics for success. As a result, nothing published on this site should be considered individual investment, financial, tax, or real estate advice. This site's only purpose is general information & entertainment. Thus, neither I nor Dividends Diversify can be held liable for losses suffered by any party because of the information published on this website. Finally, all written content is the property of Dividends Diversify LLC. Unauthorized publication elsewhere is strictly prohibited.
I Own All Of The Consistent Dividend Stocks Discussed Today