One Of The Most Stable Stocks For Any Investment Portfolio
Stock market volatility has increased. But you can't eliminate the ups and downs.
However, with AEP stock & its dividend. You may be able to smooth the ride a little.
So today, let's dive into American Electric Power stock. And work through an AEP dividend stock analysis.
Maybe AEP stock is a good place to stash some investment dollars. Let's find out. And start with some key takeaways…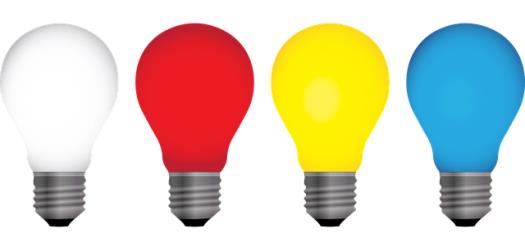 Disclosure: At no cost to you, I may get commissions for purchases made through links in this post.
AEP Stock Dividend Analysis: Key Takeaways
1. AEP is a stable, steady, and consistent dividend growth stock. Operating in the U.S. regulated utility sector.
2. It has a solid dividend yield. And 5-6% projected dividend growth. Plus adequate dividend safety with a manageable dividend payout ratio.
3. Assuming the company is successful at executing its business plans. An investor can reasonably expect 8-10% total returns over the long run.
4. So, I expect the stock will trade steadily higher over the next 5 plus years. Closely tracking the growth in earnings and the dividend.
Are you like me and always on the hunt for new dividend stocks to invest in? If yes. Then, I have a couple of "go-to" sources I would like to suggest.
First, there is the Simply Investing report. It focuses on both U.S.-based and Canadian-based companies that pay regular dividends.
Simply Investing's interactive platform is an excellent tool. For building and maintaining a dividend stock portfolio.
I also like the Motley Fool Stock Advisor. For its insightful stock reviews and recommendations. Delivered directly to your in box every month.
Okay. With those highlights and thoughts taken care of. Let's get into the details. Starting with some background on the company.
AEP Company Background
AEP calls itself a "premier regulated energy company".
They make money primarily by producing, transmitting, and selling electricity to their customers. In states centered around Ohio in the Midwestern U.S. And Texas in the South.
Source: About AEP
Profits break down into these areas:
Vertically integrated utilities
Transmission and distribution
Generation and marketing
Vertically integrated means the generation, transmission, and distribution of power to customers. In other words, where AEP handles the entire chain of production and supply.
While the other segments include profits where AEP handles only parts of the supply chain. This requires the company to work with other utility companies.
Thus, their partners handle either generation or transmission and distribution on AEP's behalf.
AEP Growth Strategy
Revenue and profits grow over the long run as the company invests in capital improvement projects. The cost of these projects plus a profit margin is then passed on to customers.
However, the economics of these projects must be approved by regulators. And, it is up to AEP to effectively manage the cost of these projects without cost overruns during construction. This is the essence of a regulated utility business model.
Most of the company's capital spending plans for the next several years focus on regulated investments. So, maintaining positive relationships with regulatory decision-makers is very important.
Related: Learn more about another regulated utility – WEC Energy Group
AEP Stock Symbol
Finally, American Electric Power stock trades on the NASDAQ Stock Exchange. It trades under the ticker symbol AEP (NASDAQ: AEP).
When I buy (and hopefully never sell) my dividend stocks. I use the Webull app. It's fast and powerful. And has great research tools.
And best of all, trades are commission-free. You can learn more about Webull here.
Okay. That completes the business overview portion of today's AEP stock analysis. So, moving right along with our feature company.
Next up, let's learn everything about dividends paid by AEP.
AEP Dividend Rate Per Share
Just like every dividend stock AEP has an annual forward dividend.
The annual forward dividend is the last cash dividend payment approved by the company. Multiplied by the number of times a company pays dividends each year.
By dividing the forward dividend by the stock price. You get dividend yield…
AEP Stock Dividend Yield
AEP's dividend yield typically falls in my target range between 3% and 5%.
I use this range to screen for possible new dividend stock investments. As well as for adding to the stocks I already own.
How Often Does AEP Pay Dividends?
AEP stock pays dividends every 3 months or 4 times per year. Each quarterly dividend payment is one-fourth of the annual rate.
When Does AEP Pay Dividends?
What is the timing of the dividend payments from AEP?
Well, they are paid on or around the 10th day of the month that closes out each calendar quarter. Specifically, March, June, September, and December dividends.
When Is The Ex-Dividend Date For AEP Stock?
For an investor to receive the next dividend payment from AEP. One must complete their purchase of AEP stock before the ex-dividend date.
AEP's ex-dividend date is approximately 1 month before each quarterly dividend is paid.
Mind Your Dividend Dates
The company's recurring dividend dates vary slightly each quarter.
So, it's a good idea to check the company's investor relations site. For the latest. On each of the announced quarterly dividends.
AEP Stock Dividend Growth
AEP's dividend growth is stable and steady. Like I described at the beginning of the article.
Near the end of 2018, the company announced a very substantial dividend increase of 8.1%! An increase of that size is more the exception than the rule.
Because most of the other annual dividend increases tend to be more modest in size. Hovering around the 5% mark.
Related: Duke dividend stock analysis
AEP Dividend History
AEP has a long and impressive dividend payments history.
First of all, management is proud to point out that AEP has paid a cash dividend every quarter since 1910.
Furthermore, AEP has paid higher dividends each year. Dating back to 2010.
The annual dividend increase streak is small compared to some companies. But, qualifies as Dividend Achiever status.
AEP Dividend Policy Statement
I like it when a company has a clearly stated dividend policy. And, AEP does not disappoint me here.
The company has communicated that they expect earnings to grow 5-7% annually.  And they intend to increase the dividend each year at a similar rate.
Also, management is targeting a dividend payout ratio of 60-70% of operating earnings.
It is important to note that these statements are as of the time this article was updated.
More importantly, companies are not required to pay dividends. And they can change their dividend policies at any time.
Source: AEP events and presentations
Okay. That concludes our review of the current AEP dividend.
Let's transition to the business fundamentals. That will allow me to address some other aspects of the dividend. A little later on.
AEP Historical Revenue Trend
AEP's revenues typically hold in a tight range each year.
As a regulated utility, this company is not a high-growth stock. Because the underlying demand for the company's energy products and services increases slowly.
Revenue growth in the very low single-digit percentages on an annual basis is common. Similar to the rate of growth within the local economies in which the company operates.
AEP Earnings & Dividend Payout Ratio
Historically, earnings have grown on average a little over 5%.  Dividend growth has been similar.
And, the company has a good dividend payout ratio. Consistent with industry peers in many cases.
Management's projections for the future are similar to how they have operated in the past. But, as they say, past performance does not guarantee future results.
On the other hand, their track record is very consistent. It makes AEP one of the most stable stocks to buy.
AEP Free Cash Flow And Dividend Payments
Evaluating dividend payments versus cash flows is oftentimes not relevant for regulated utilities.
Because these businesses have large capital investment requirements. The investments often consume more cash than the company generates.
Due to the predictability of their stable and regulated businesses, they can finance those expenditures with long-term debt. Debt payments are supported by the revenues and profits the capital expenditures generate.
So, earnings are usually the best measure of a utility's dividend-paying capacity. Not cash flow.
Next, let's check the company's credit rating. And financial position. Then I can circle back to some additional points about AEP's dividend.
AEP Credit Rating
From Moody's and S&P, AEP typically is awarded investment-grade credit ratings.
Table 2: Credit Rating Evaluation Grid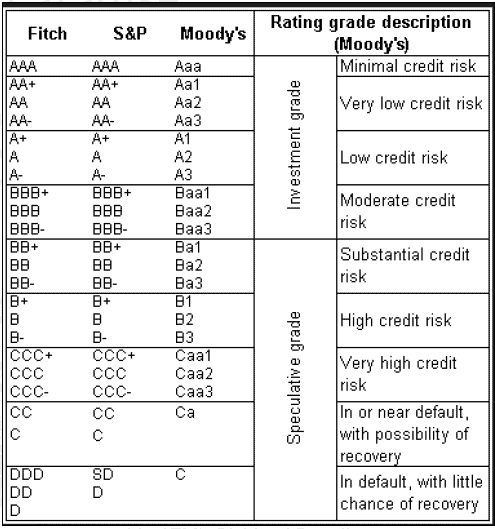 Source: FINRA Bond Center
Their credit reports are similar to other quality dividend stocks.
And given the consistency of AEP's business. I have little concern about their ability to pay off or refinance debts as they come due.
On a side note, be sure to keep an eye on your personal credit score. I check mine for free using Credit Karma. You can learn more about Credit Karma here.
Furthermore, investing in dividend stocks is just one aspect of solid money management. It's also a good idea to treat your entire financial picture as a business.
To do so, I manage all of my investments and spending in one place. By using web-based Personal Capital. You can learn more about Personal Capital here. It's easy to sign up. And free to use.
Back to AEP…
AEP Financial Positon
In general, regulated utilities are very capital and asset-intensive. As previously mentioned, those expenditures are mostly funded by debt.
AEP has a relatively high debt load. But it is not dissimilar from other regulated utilities.
AEP Stock Dividend Safety
I base my judgment on dividend safety using the information discussed thus far.
Business fundamentals
Dividend payout ratios
Historical dividend track record
Credit ratings
Financial position
As a result, I consider AEP's dividend safe from a reduction for the foreseeable future.
However, I will keep an eye on cash flow, credit ratings, and debt levels for any signs of deterioration. That could put the dividend at risk going forward.
AEP Dividend Growth Projection
Since I partly live off cash from dividends, I forecast my future dividend income. So, I know how much cash will be coming in.
To do this, I make a dividend growth projection for each of my dividend stocks. The projection also sets an expectation. Which I can use to compare future dividend increase announcements.
To make my forecast, I look at…
Historical dividend growth
Dividend payout ratios
Management's dividend policy when provided
Business fundamentals
Company growth strategy
Give what I know about AEP's financial situation. And there dividend payment practices.
I forecast annual dividend growth forecast of 5-6%.
Related: Living off dividends and how to go about it
Next and before wrapping up, let's look at the AEP stock valuation…
AEP Stock Valuation
I like to view valuation using a dividend discount model. Understanding the current value helps me make an AEP stock forecast. And determine my buy, sell, or hold decisions.
AEP Dividend Discount Model
The single-stage dividend discount model considers several factors I have discussed thus far.
Current annual dividend payment
Projected dividend growth
Plus, my desired annual return on investment.
Using these assumptions, the dividend growth formula considers AEP stock overvalued. At the time of this article update.
But it is important to note that valuation measures can change quickly.
Either due to stock price volatility. Or, shifting business fundamentals.
That why I like and use the Simply Investing Report & Analysis Platform. It provides me with a current valuation assessment. And the latest metrics on all the dividend stocks I own or want to own.
AEP Stock & Dividend Analysis: Wrap Up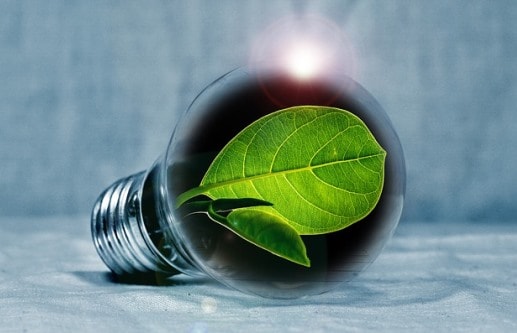 I like to get dividends from stable stocks like AEP. And other regulated utilities within my investment portfolio.
AEP stock is one of my smaller positions. So, I would like to add to it over time. I think it is a good stock to purchase in small amounts. Doing so on a regular basis to take advantage of dollar cost averaging.
What I like about AEP is the nice combination of current dividend yield. And projected dividend growth.
On the other hand, I want to keep an eye on the company's cash flows and debt levels. To make sure any deterioration does not negatively impact dividend safety moving forward.
Further Reading About Stable Stocks In The Utility Sector & Beyond
My Favorite Dividend Investing Resources
The dividend investing and personal finance resources I mentioned in this article are summarized here for your convenience.
I use all of them. To make the most of my money and investments.
Disclosure & Disclaimer: I am not a licensed investment adviser, financial adviser, or tax professional. And I am not providing you with individual investment advice, financial guidance, or tax counsel. Furthermore, this website's only purpose is information & entertainment. And we are not liable for any losses suffered by any party because of information published on this blog.
I own AEP stock and collect the AEP dividend.