Altria Dividend Stock Analysis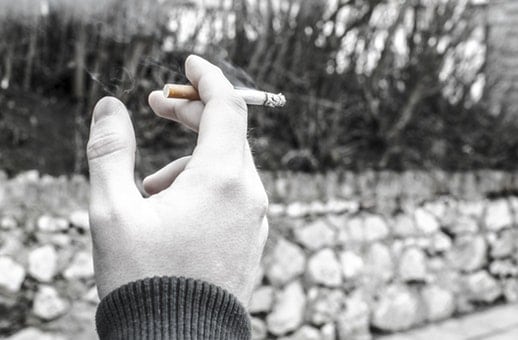 First of all, let's put health care concerns aside.  Furthermore, I will ignore socially responsible investing for this one.  While these are important issues, it is hard to argue Altria's historical place as a quality dividend growth stock.  In contrast, what does the future hold for a company entrenched in a declining product line?

So let's find out.  Above all, please join me for a dividend deep dive of Altria.  Certainly, I will have some thoughts on the Altria dividend.
COMPANY BACKGROUND
Altria has been a market leader in the U.S. tobacco industry for decades. Furthermore, their brand names include

Philip Morris USA – the maker of Marlboro cigarettes

U.S. Smokeless Tobacco Company – the maker of Copenhagen and Skoal

John Middleton – manufacturer of Black & Mild cigars

Nat Sherman – a premium cigarette and cigar business

Nu Mark – an innovation company that makes e-vapor products

The company's tobacco platform is complemented by
Ste. Michelle Wine, a collection of distinctive wine estates

A significant investment in Anheuser-Busch InBev – the world's largest brewer

Furthermore, Altria's goal is to be the U.S. leader in authorized, non-combustible, reduced-risk products.  Most noteworthy, to do this they have been concentrating on three alternative product platforms:
Smokeless and other oral nicotine products

E-Vapor

Heated tobacco products
Altria is trying to convert traditional smokers to these product lines.  Because they offer reduced health risks and less social friction associated with cigarettes.  Even more, they may provide a business model that is sustainable in the future.
ALTRIA DIVIDEND YIELD
Altria pays an annual forward dividend of $3.20 cents per share.  This is a 5.2% Altria dividend yield at the recent price of $62 per share.
COMPOUND ANNUAL DIVIDEND GROWTH RATE
| | | | |
| --- | --- | --- | --- |
| 1 Year | 3 Years | 5 Years | 7 Years |
| 8.1% | 8.3% | 8.4% | 8.2% |
In 2018, the Altria dividend was increased twice!  6.1% in March.  And another 14.3% in August  Certainly, this is some solid, consistent dividend growth.
Most noteworthy, their investor relations website touts dividend increases 53 times in the past 49 years.  Also, Altria states a dividend payout ratio target at 80% of adjusted diluted earnings per share.
There are 2 things I like from these statements:
A company proud of its heritage of consistent dividend growth, and

A clear objective for future dividend payments based on financial performance 
REVENUE

As one might expect, Altria's revenue has been stagnant for years.
Digging below the top line revenue number, the declining volume is being offset by higher prices.  This is clearly not a sound long term revenue strategy.  Rather, in the short term, exchanging lower volume for higher prices is very beneficial to bottom line profits.
In contrast, meaningful revenue growth in the future will be reliant on the newer, alternative product delivery platforms.
ALTRIA DIVIDEND, EARNINGS AND PAYOUT RATIO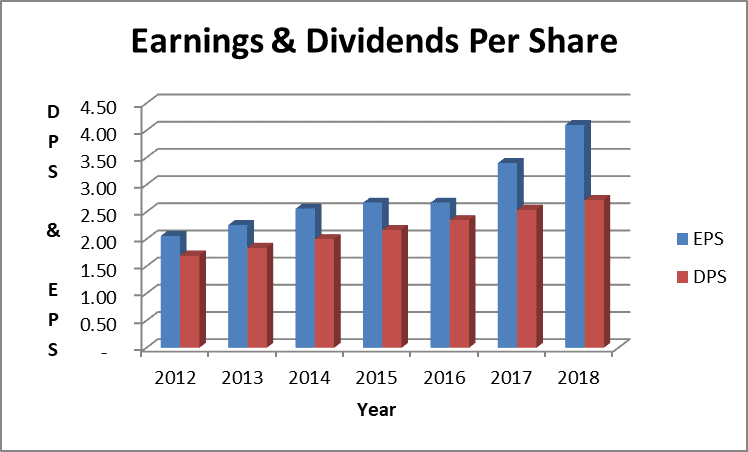 Looking ahead for the year ending 2018, earnings are growing nicely and the dividend looks well covered.   2018 dividend payments represent a little less than 80% of earnings.  Slightly below the company's 80% target.
Also, it is noteworthy that over the past several years, dividend payments have approximated 100% of free cash flow.  In isolation, such a higher percentage is not a positive indicator.
A lower dividend payout ratio is generally better.  It shows the company has ample room to raise the dividend in the coming years.  Or, withstand an earnings drop without having to reduce the dividend.  A consistently profitable business like Altria's with minimal capital investment requirements can typically sustain a higher payout ratio.
CREDIT RATING
Knowing a company's credit rating is important.  Furthermore, it can make a big difference between companies that go bankrupt and those who survive during a recession. Finally, a corporation's credit rating is similar to how your personal credit score works.  Most noteworthy, higher ratings mean lower risk to those who lend the company money.  Also, higher ratings mean lenders will likely get their loans paid back.
Certainly, we are not lenders here at Dividends Diversify, we are dividend stock investors.  However, it never hurts to check out a company's creditworthiness.
Above all, Altria has an investment grade, low credit risk rating.  The ratings are provided by two of the big rating agencies: Moody's and S&P.  This is a solid rating.  Most noteworthy, a good sign for Altria and its lenders.
VALUATION & CONCLUSION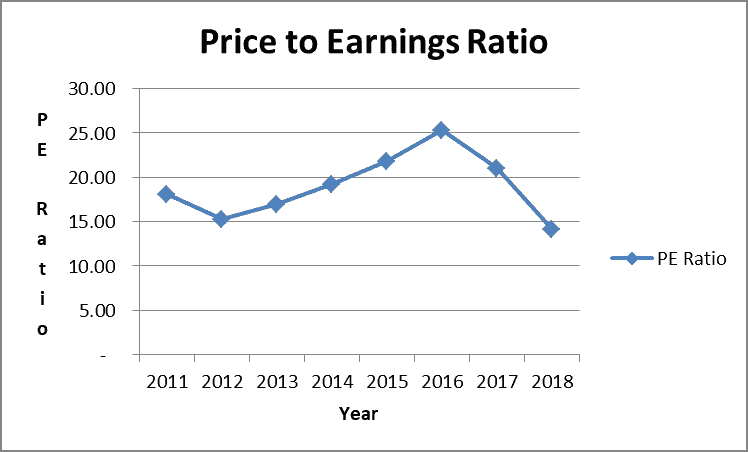 Altria's stock price is down about 18% from its 52 week high.  The combination of a lower stock price and higher projected 2018 earnings are favorable for new investors.  As a result, the 2018 forward price to earnings ratio has decreased to about 15 times.  Even more, a lower price to earnings ratio typically represents a better value for the investor.
SUMMARY & WRAP UP
Altria is a solid company with a long history of dividend payments.  Furthermore, the Altria dividend looks well covered for the short term.  In contrast, long term business success is less clear.  Because it is dependent on transitioning smokers to newer, unproven, alternative product platforms.  
Altria is one of the larger positions in my personal portfolio.  Consequently, I do not plan on adding to it at this time.  Rather, I will keep a close eye on their progress transitioning to new products.
If I were building a new dividend stock portfolio, I would consider adding at these prices.  Because of the risk inherent in Altria's business model, it is important to hold it as part of a diversified portfolio.
OTHER RELATED ARTICLES
I hope you enjoyed this article.  If so, here are a couple of others that you may find interesting:
Related:  Philip Morris Dividend Stock Analysis
Related:  The Dividend Deluxe Model Portfolio
Related:  Coke stock and dividend analysis
WHAT ARE YOUR COMMENTS?
Do you own Altria? What do you think of the company's prospects?  Leave a comment and let us all know!
BE SURE TO SUBSCRIBE
As part of your subscription to Dividends Diversify, you will get 20 wealth building and investment tips free!  In addition, never miss a new post.  I will send a weekly email to all subscribers with a link to the current weeks new content.  Finally, thanks for visiting.
PINTEREST
Are you a Pinterest user?  Then be sure to follow Dividends Diversify on Pinterest by clicking this link:  Pinterest Home Page.  Then click the red follow button.  And thanks for following!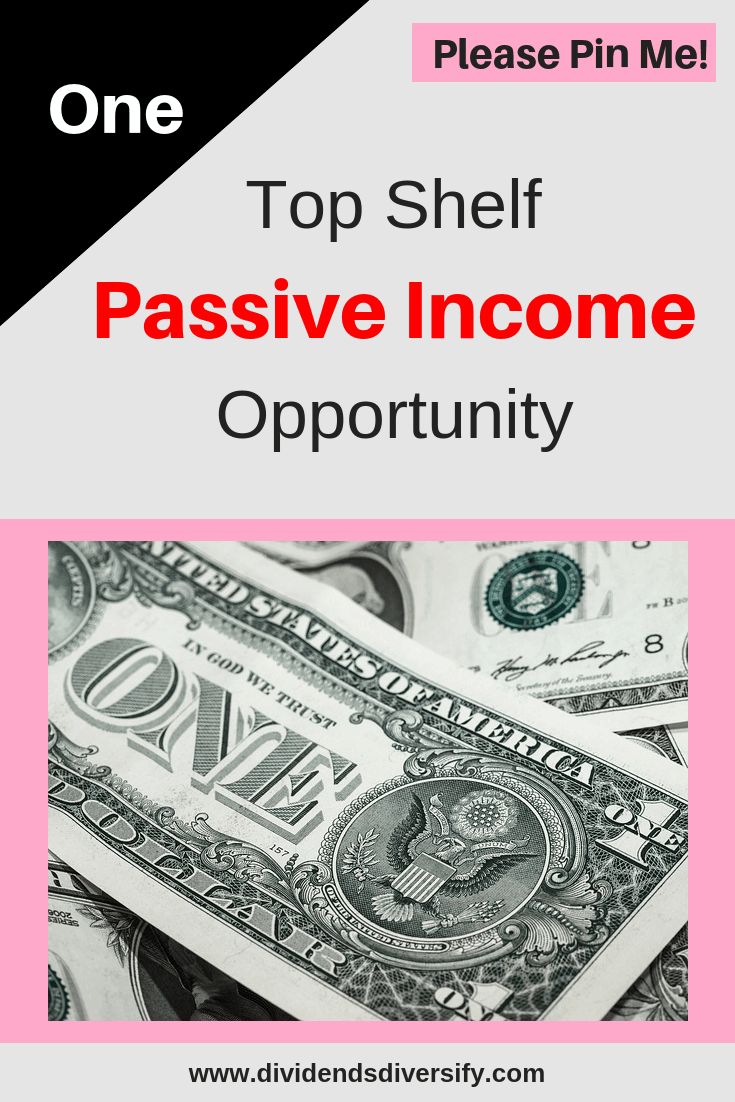 Disclosure & Disclaimer
This article, or any of the articles referenced here, is not intended to be investment advice specific to your personal situation. I am not a licensed investment adviser, and I am not providing you with individual investment advice. The only purpose of this site is information & entertainment. We are not liable for any losses suffered by any party because of information published on this blog. See this site's Disclaimer and Privacy tab for more information.