Is Altria Dividend Safety On The Minds Of Investors?
Let's put the big Altria dividend under review today with a thorough Altria stock analysis.
But before we get into the details, I want to address several key questions about Altria stock. Questions that may be on the minds of current and potential Altria investors.
I will go from the most short-term, more pressing questions. To the longer-term, bigger picture ones.
Use this brief Q&A session for some key takeaways…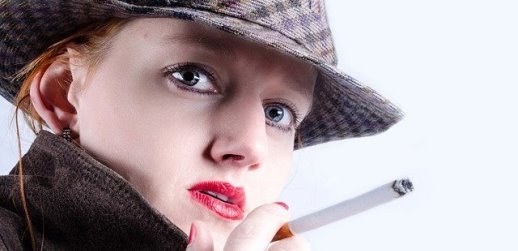 Disclosure: At no cost to you, I may get commissions for purchases made through links in this post.
Is The Altria Dividend Safe?
The Altria stock dividend appears safe.
It consumes only a portion of the company's free cash flow. And that cash is supported by a consistent and proven business model. Also, Altria projects slow but profitable growth during the next 1-3 years.
Is Altria Stock A Good Buy?
Altria stock looks to be a good buy at recent prices.
A variety of stock valuation methods show Altria stock trading below its fair value at this time. Also known as intrinsic value.
But, valuation metrics can change quickly. Either due to fluctuations in share price. Or, changing business fundamentals.
For the latest call on stock valuation. I like and use the Simply Investing Report & Analysis Platform.
It's an excellent interactive database providing all the dividend metrics you need. To help you build out your dividend portfolio with the best stocks. And do so at attractive prices.
Is Altria A Good Long-Term Investment?
Altria's long-term investment prospects are closely tied to its transition to reduced-risk products.
If, as an investor, you believe the company will successfully make this transition, then yes. Altria is a good long-term investment for current income, future income growth, and share price appreciation.
Is Altria A Good Dividend Stock?
Altria is an excellent dividend stock. The stock has a generous dividend per share with a high dividend yield.
And, each year management increases the Altria dividend. In 2019, Altria became a Dividend King. Since the company has paid increasing dividends every year since 1970.
Altria Stock Analysis & Dividend Review
Perhaps, these are important questions for you too? But, stick around and dig into the details that support my conclusions. To confirm that Altria is still a good dividend stock pick.
No further delays. Let's move into the Altria dividend stock analysis right now.
Certainly, I will have additional thoughts on Altria dividend safety, dividend growth, and much more.
Before you leave, don't forget to check out all of our dividend investing and dividend stock articles. Because dividends are a great way to earn a growing stream of passive income to build YOUR wealth!
What Does Altria Do?
When managing your money, it always pays to know what a company does to make a profit. So, for the record, Altria has been a market leader in the U.S. tobacco industry for decades.
Tobacco Brands
Furthermore, their brand names include:
Philip Morris USA – the maker of Marlboro cigarettes
U.S. Smokeless Tobacco Company – the maker of Copenhagen and Skoal
John Middleton – manufacturer of Black & Mild cigars
Nat Sherman – a premium cigarette and cigar business
Reduced Risk & Tobacco Product Alternatives
However, Altria's goal is to be the U.S. leader in authorized, non-combustible, reduced-risk products.
To do this, they have been concentrating on three alternative product platforms:
Smokeless and other oral nicotine products
E-Vapor
Heat-not-burn tobacco products
Altria is trying to convert traditional smokers to these product lines.
Because they offer reduced health risks and less social friction associated with cigarettes. Even more, they may provide a business that is sustainable in the future.
Non-Tobacco Products
Altria's product platform is complemented by:
A strategic investment in Anheuser-Busch InBev – the world's largest brewer
Ownership interest in a leading global cannabinoid company – Cronos Group
Because of the significance of these business areas, Altria is no longer a pure-play in the tobacco industry.
Source: About Altria At A Glance
And with business lines and investments reaching into beer, cigarettes, and cannabis, Altria is the ultimate "sin stock".
Getting Back Together With Philip Morris?
Finally, Altria was considering a merger of equals with its former partner and international counterpart Philip Morris.
The 2 companies split in 2008 primarily to isolate the international businesses from tobacco-related litigation risks in the United States.
It is thought that the 2 companies together would benefit from joint efforts to market, sell, and distribute reduced-risk products worldwide. Rather than trying to go alone.
Source: New York Times – Philip Morris & Altria Are In Talks To Merge
Okay, not so fast on the merger.
Shortly after Altria and Philip Morris made the public announcement about merger talks, investor pushback emerged. So, a merger is no longer being considered.
Source: CNBC – Merger talks receive a chilly response from investors
But I suspect these merger talks will surface again sometime in the future.
Okay. Enough about the company. And their business dealings.
Let's dig into the important stuff within today's Altria stock analysis. All the facts and figures about the Altria dividend.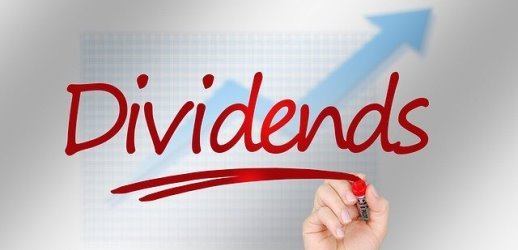 Altria Dividend Payout
Altria's annual forward dividend is the last dividend approved by the board of directors. Multiplied by the number of times the company pays dividends each year.
By taking the annual forward dividend. And dividing it by the stock price. We get dividend yield…
Altria Dividend Yield
I normally target dividend stocks in my portfolio with yields between 3 and 5%.
Sure, I make exceptions. And Altria is one of those exceptions since I have owned the stock for many years.
Thus, to me, Altria is a high dividend yield stock.
Furthermore, Altria's dividend yield does raise a red flag about dividend risk. But, we will get to dividend safety in a moment.
Next, more facts about Altria's dividend.
Altria Dividend Schedule
We know why Altria pays dividends. To reward shareholders with cash. So, let's address how often and when Altria dividends are paid.
How Often Does Altria Pay Dividends?
Altria pays dividends every 3 months or 4 times per year. Each quarterly dividend is one-fourth of the annual rate.
When Does Altria Pay Dividends?
As a shareholder, you will receive dividend payments from Altria in the same months each year. Those months are January, April, July, and October.
You may like this list of companies. That pays dividends in the same months.
Altria Ex-Dividend Date
To receive the next Altria dividend payment, you must complete your purchase before the ex-dividend date. Altria's ex-dividend date falls in the month PRIOR to when it pays dividends.
For the April, July, and October dividend payouts, the ex-dividend date falls around the middle of the month prior. On the other hand, for January's dividend payout, the ex-dividend date falls right before the Christmas holiday.
Paying Attention To Dividend Dates
The ex-dividend date is slightly different each quarter. So, it's best to check Altria's dividend guidance on its investor relations website. You can get the exact date for each dividend payment there.
On the other hand, after you buy and hold Altria stock, there is nothing more to worry about. You will receive your share of dividends each time Altria approves the next payout for its shareholders.
Altria Dividend History
I would describe the Altria dividend history as elite. I'm not positive, but the best I can tell from my research, Altria started paying regular and recurring cash dividends in 1962.
But I know this for a fact. The company has increased its dividend every year since 1970.
Altria Is A Dividend King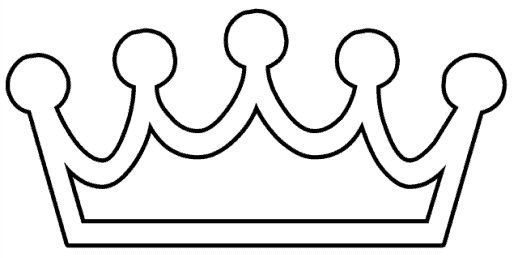 The number of consecutive years of rising dividend payments qualifies Altria as an amazing Dividend King. Dividend Kings are rare and special companies indeed.
It's tough to qualify for this elite status. To do so, a company must have increased dividend payouts for at least 50 consecutive years.
So, we know Altria has increased its dividend for many years in a row. It can not be denied that this is a great achievement in the company's dividend history.
But what does the dividend growth rate look like? Let's look at Altria's dividend growth rate next.
Altria Dividend Growth Rate
Altria's dividend growth was very strong for most of the 2010's decade. But slowed in more recent years.
2018, in particular, was a very strong year…
Multiple Altria Dividend Increases in 2018
In 2018, we received 2 Altria dividend increases! 6.1% in March. And another 14.3% Altria dividend increase in August.
Certainly, these were the good times for dividend growth stock investors that owned Altria shares. On the other hand, dividend growth is clearly slowing.
2019 Altria Dividend Increase
The pace of Altria dividend growth slowed in 2019. Management announced a 5% increase.
But the 2019 dividend increase was an important one. That's the increase that qualified Altria as a new Dividend King.
2020 and 2021 Altria Dividend Increases
Finally, the 2020 dividend increase announcement showed a further slowing of growth. It was just 2.4%.
Then, the 2021 increase came in at 4.7%. Not bad for such a high-yielding dividend stock.
Subsequent years have and will be dictated by dividend policy…
Altria Dividend Policy
The company clearly states its dividend policy. On the dividend information page shown on its investor relations website, you will find this statement:
"Altria Group's target dividend payout ratio is approximately 80 percent of adjusted earnings per share."
There are a few things I like about this statement. Plus from what I read in the company's recent press releases announcing their dividend increases.
What I see is this:
A company proud of its heritage of consistent dividend growth
Clear objectives for future dividend payments based on financial performance
A company that delivers on the dividend growth objectives they have set forth
This is a great example of a company communicating dividend policy. And sticking to it.
But one word of caution.
Specifically, companies are not required to pay dividends. And they can change their dividend policy at any time.
Okay. That completes our Altria dividend review.
Let's move on to business fundamentals, earnings, cash, and dividend payout ratios.
Altria Revenue Trend
As one might expect, Altria's revenue has been stagnant for years.
Digging below the top line revenue number, the declining tobacco volume is being offset by higher prices. This is clearly not a sound long-term revenue strategy.
But in the short term, exchanging lower volumes for higher prices is very beneficial to profit margins. In contrast, meaningful revenue growth in the future will be reliant on the newer, alternative product delivery platforms.
Next, some thoughts on earnings.
Altria Dividend Payout Ratio Based On Earnings
First, a word on JUUL. Altria's investment opportunity in JUUL has been a clear bust.
Altria made a $12.8 billion investment in the maker of electronic cigarettes in 2018. Then, had to write off most of that investment in subsequent years.
But beyond that failed investment. Underlying earnings typically grow at a fairly consistent rate.
Furthermore, earnings growth is primarily due to tobacco product price increases and cost reductions.
Finally, the dividend looks adequately covered by earnings. But, there are too many accounting adjustments for my liking.
This is why Altria defines its dividend payout ratio target differently. They use "adjusted earnings per share".
By taking out noncash accounting adjustments, this earnings metric more closely resembles cash flow. So let's look at cash flow in relation to Altria's dividend.
Cash flow will rarely mislead us. It will tell us a lot about Altria's dividend safety.
Because a company is either making cash or it is not. No adjustments are required. Strong cash flow is a clear indicator of success for us dividend investors.
Most noteworthy, our dividends are paid from cash. Not accounting earnings.
Altria Dividend Payout Ratio Based On Free Cash Flow
Dividend payments have consumed a reasonable level of free cash flow in recent years. Near what the company targets as a payout ratio.
Historically, Altria has allocated the remainder of its free cash flow to share repurchases. I'd like to have that extra cash used for debt reduction moving forward.
Because Altria has used increasing amount of financial leverage. Specifically debt, to fund its growth initiatives. More on debt and the balance sheet in a moment.
First, let me lay out my thoughts about where dividend growth fits into the investing puzzle next.
Projected Altria Dividend Growth
It's fairly easy to come up with an Altria dividend growth forecast. At least for the next couple of years.
Here's why:
First of all Altria targets to pay 80% of adjusted earnings per share in dividends. Furthermore, it looks like they are currently operating near that target. Finally, I think the company can grow earnings by 2%-4% annually moving forward.
What does all of that mean? Your dividends can grow 2-4% annually too. Over the longer term.
You will note that this is significantly less than the historical trend. And less than the company's growth targets.
My belief is Altria will be able to successfully navigate the rapidly changing tobacco industry landscape. Price increases, cost reductions, and shifts to new products will offset declines in cigarette consumption over time.
However, excess cash may need to be diverted away from dividend growth for investment opportunities. In new product initiatives. And for debt reduction.
These factors will allow Altria to continue growing profits. And the dividend, but at a reduced growth rate from years past.
The future is not without risk. However, I like Altria's chances.
To make this business transformation. And continue to grow what is a large consistent dividend payout. But, at a significantly reduced growth rate.
It's time to look at the company's financial position. Then, I can support my conclusions about dividend safety stated at the beginning of this article.
Altria Financial Position
To assess financial position let's look at Altria's credit rating. And debt to equity on the balance sheet.
Altria Credit Rating
Knowing a company's credit rating is important. It can make a big difference between companies that go bankrupt and those that survive during difficult times.
A corporation's credit rating is similar to how your personal credit score works. (you can check your credit rating for free using Credit Karma)
Higher ratings mean lower risk to those who lend the company money. And, higher ratings mean lenders are more likely to get their loans paid back when due.
Certainly, we are not lenders here at Dividends Diversify, we are dividend stock investors. In search of regular dividend income.
However, it never hurts to check out a company's creditworthiness.
Why?
Because a company with high credit ratings. Has greater dividend safety.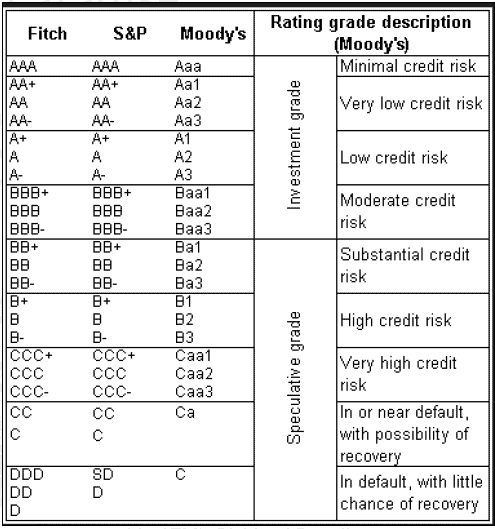 Altria is typically awarded investment-grade credit risk ratings.  The ratings are provided by two of the big rating agencies.
The ratings, as provided by these agencies, are very solid. Most consistent dividend-paying companies hold investment-grade ratings, and Altria is no exception.
Source: FINRA Bond Center.
Altria Debt To Equity
Altria's debt load has increased dramatically in the last couple of years. What was a very balanced and conservative capital structure just a few years ago is now quite leveraged.
Both the JUUL and Cronos investments were financed with debt. This has left the current debt to equity ratio at a high level. Too high for my liking.
As I said in our discussion about free cash flow. I'd like to see some of that cash go to debt reduction in future years. Otherwise, there are plenty of dividend stocks with low debt to consider for our investments.
But I think Altria will look to reduce debt in the future. However, it may come at the expense of Altria's dividend growth.
Now the big question. Is Altria's dividend safe? Let's discuss that now.
Altria Dividend Safety
First of all, Altria's dividend payout ratios are a little high. On the other hand, this is not an uncommon situation for a solidly profitable, but slow-growth business.
A consistently profitable business like Altria's with minimal capital investment requirements. Can typically make sustainable dividend payments with a higher payout ratio.
Also, the dividend payout ratio is right on target. In accordance with the company's dividend policy.
In general, a lower dividend payout ratio is a better sign of dividend safety. It shows the company has ample room to raise dividend payments in the future. Or, withstand an earnings drop without having to reduce the dividend.
Furthermore, the company's debt load is very high. Higher debt can jeopardize a dividend if a company encounters business challenges.
On the other hand, even with those concerns, I still consider Altria's dividend paid on shares safe for the foreseeable future.
Their business is too profitable and consistent for me to consider otherwise.
Throw in that the company has an excellent long-term dividend payment track record. And, in my opinion, will go to great lengths to protect its status as a Dividend King.
So, in my opinion, the Altria dividend is safe from a reduction in the foreseeable future. However, for dividend growth and safety over the long term, a transition to newer more sustainable products is required.
Next up? Our Altria stock analysis and stock research would not be complete with addressing valuation. Let's do that next.
Altria Stock Valuation
When buying and selling stocks, it's a good idea to check a stock's valuation. And I like using a dividend discount model approach.
Because making consistent returns from dividend stocks. Is partly dependent on avoiding purchases when a stock is significantly overvalued.
Altria Dividend Discount Model
The single-stage dividend discount model considers some of the factors I have discussed thus far.
The current annual dividend payment
Projected dividend growth
My desired annual return on investment
Using these assumptions, the dividend discount model shows the stock is currently undervalued.
As a dividend investor. No matter how high the dividend yield. Try not to significantly overpay for a stock. It's not an effective way to build your passive income stream from dividends.
And remember that valuation can change quickly. As I mentioned at the outset.
So, I use Simply Investing for the latest on valuation. And other up-to-date metrics. To guide my investing decisions.
Finally, 1 more element to add to our Altria stock analysis. A stock forecast and then I will wrap this up.
Altria Stock Forecast
In my last update, I projected Altria stock price was poised for a 10 plus percent run-up. And the stock achieved this earlier than I thought it would. At the time I based this on:
the current Altria stock price and valuation
and the low end of management's 3-year profit growth estimates
This may not seem like much share price appreciation. As compared to other high flying stocks.
But couple it with the high dividend stock yield. And you have a pretty decent percentage. Of total annual return potential.
Furthermore, I think the future can offer more of these attractive gains. For long-term buy and hold investors.
Altria Dividend Review & Stock Analysis Wrap Up
Altria is a solid company with a long history of dividend payments. Furthermore, the Altria dividend looks safe and well covered by cash flows for the foreseeable future.
In contrast, long-term business success is less clear. Because it is dependent on transitioning smokers to newer, unproven, alternative product platforms.
My Personal Situation
Altria is one of the larger holdings among my dividend stock investments.
Consequently, I do not plan on adding to it at this time. Rather, I will keep a close eye on their business transformation.
And look for signs that indicate any possible reduction to dividend safety. As long as Altria's dividend appears safe, I'm fine holding the stock as part of my diversified dividend stock portfolio.
For Those Who Do Not Own Altria
If I were building a new dividend stock portfolio or did not hold Altria stock, I would consider adding a small position at current prices. The substantial cash dividend can be used to fund purchases in other dividend stocks.
However, there is a risk inherent in Altria's business situation. So, it is important to hold the stock as part of a diversified portfolio.
And this assumes the investor can tolerate investing in a tobacco company. That, of course, is a personal choice. All part of the benefits and drawbacks of dividend stocks like Altria and others.
But from my standpoint, Altria's current dividend yield, projected dividend growth, and status as a Dividend King can not be ignored.
More Dividend Stock Reviews From The Consumer Goods Sector
My Favorite Dividend Investing & Personal Finance Resources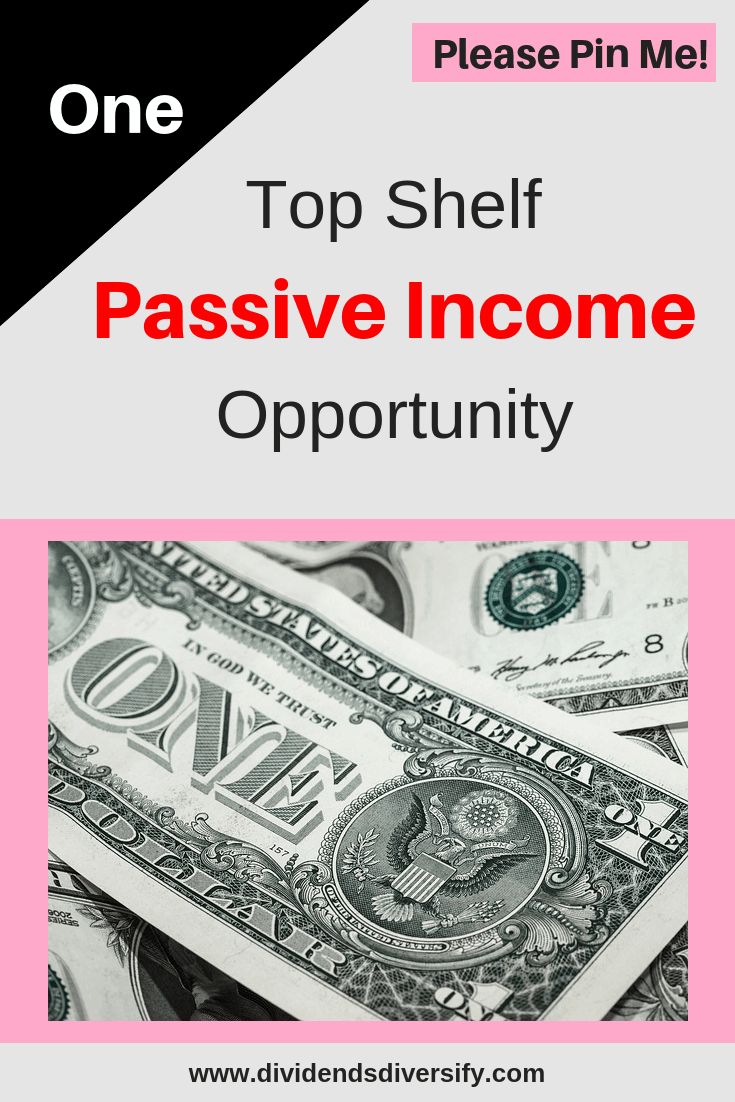 Disclosure & Disclaimer: I am not a licensed investment adviser, financial adviser, or tax professional. And I am not providing you with individual investment advice, financial guidance, or tax counsel. Furthermore, this website's only purpose is information & entertainment. And we are not liable for any losses suffered by any party because of information published on this blog.
I own Altria stock and collect the Altria dividend.