Discovering The Best Towns In East Tennessee
When considering a move. Looking hard at the best places to live in eastern Tennessee is a good idea.
Known for family-friendly big cities and small. Beautiful outdoor settings. And easy access to the Smoky Mountains.
Whether it is the views, the vibe, the low cost of living, or the weather. Eastern Tennessee has a little bit of something to offer. For just about everyone.
So, what's our goal for today? It is to help you answer this question:
Where should I live in Eastern Tennessee?
No further delays. Let's get moving…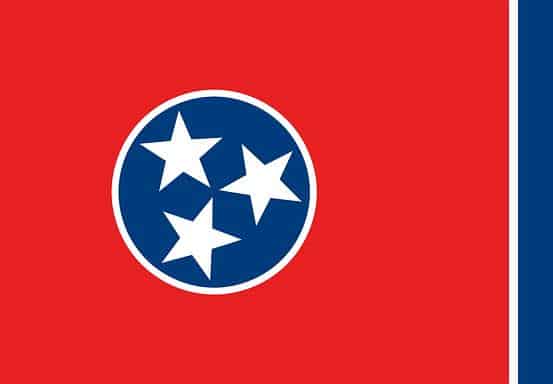 Disclosure: At no cost to you, I may get commissions for purchases made through links in this post.
Best Places to Live in Eastern Tennessee
Our top 5 list of best places to live in Tennessee include:
Chattanooga
Cookeville
Johnson City
Knoxville
Maryville
Listed in alphabetic order. Since "best" is a personal decision.
And each place offers a little something different. Depending on what exactly you are looking for.
Next, we are going to review each of these cities located in "The Volunteer State".
Then, before we are done, I will throw in a couple of honorable mentions. That didn't make my top 5.
Here we go. See if you can find your best place to live in east Tennessee.
1. Chattanooga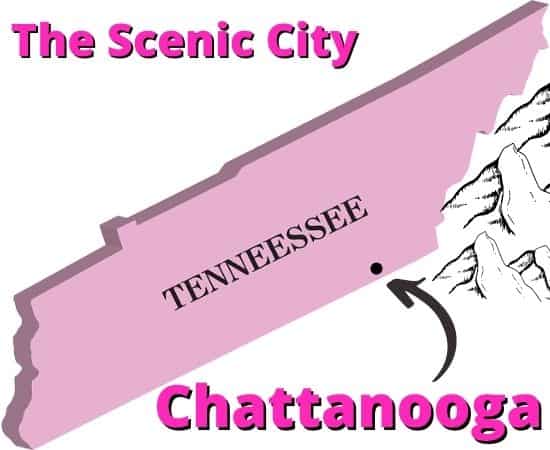 Chattanooga is the southernmost city on today's list. Located on the state line shared with Georgia.
The city is growing. And has a population of nearly 200,000 residents.
First of all, it offers a close community feel. But with many of the amenities of bigger city life.
Some residents say it is the perfect combination of city living. In what is in reality, a mid-sized town. Making it easy to get around for work or play.
Plus, there is a ton of natural beauty to enjoy. Providing residents close access to outdoor activities.
On the other hand, when the outdoors aren't calling. There is a music, arts, and food scene to explore.
Finally, Chattanooga may be the best city in eastern Tennessee for work, careers, and business. Especially for startups and tech firms.
The economy has made Chattanooga a go-to spot for younger professionals. Specifically, anyone looking to take their careers or businesses to the next level.
Partly because Chattanooga was one of the first cities to offer 1 gigabit-per-second fiber internet service. Throughout the city to both homes and offices. Thus earning the nickname of "Gig City".
Learn more about Chattanooga living here.
Where is the best place to live in eastern Tennessee? Perhaps it is our next location…
2. Cookeville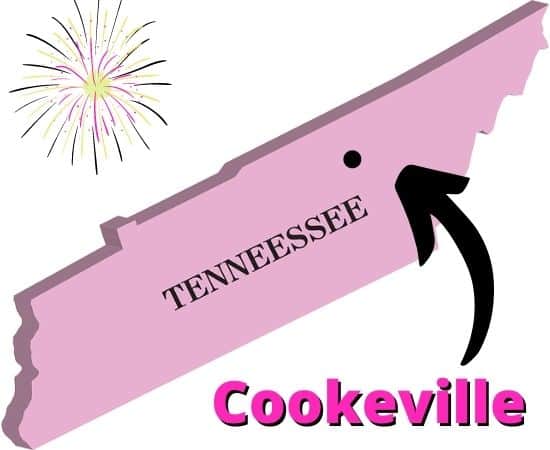 Next on our list is Cookeville. With a population of about 30,000 people.
It is the westernmost city on today's list. Located just an hour's drive from the middle Tennessee city of Nashville.
First of all, the town is considered one of the best places to retire in eastern Tennessee. Having been recognized over the years by several national publications for this honor.
And it's no wonder. Because there are so many fun things to do in and around Cookeville.
You will find 3 beautiful state parks in the area. For hiking and exploring the outdoors.
Nearby you will find the town of Crossville. It is known as "The Golf Capital of Tennessee".
Having nearly 10 excellent golf courses to choose from.
Even more, for such a small town. Cookeville has a thriving arts and culture scene. Partly due to Tennessee Tech University being located within the city.
So, theatre, art, and music are a big part of the vibe here.
Finally, Cookeville has outstanding weather. With all 4 seasons on display.
Winters are mild. But being in the northern part of the state. Summer heat and humidity are moderate. As compared to other areas of Tennessee.
Discover more about living in Cookeville here.
3. Johnson City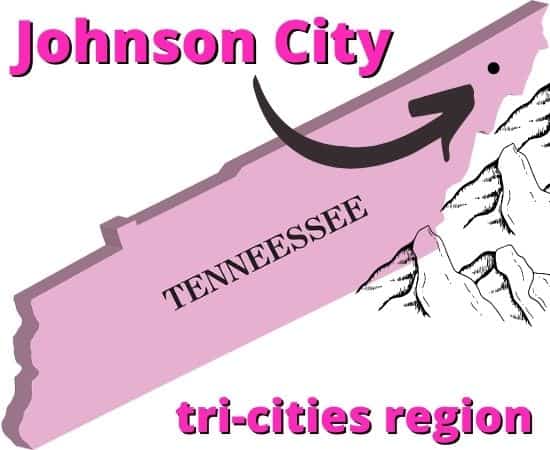 Moving onto Johnson City next. We find ourselves in the easternmost city on today's list of best places to live in Tennessee.
Located near the Virginia state border to the north. And the North Carolina state line to the east. Johnson City has a population of nearly 70,000 residents.
It is part of what is known as the tri-cities region. That also includes Kingsport, Bristol, and other smaller communities.
First of all, Johnson city is safe. And considered one of the best places to live in east Tennessee for families.
It has a rural mountain-town feel about it. Being removed from the influences of major metropolitan areas.
Furthermore, you will find a dash of college spirit. Since East Tennessee State University is located in town.
Finally, Johnson City is known for its nice people and good public schools. Plus, an abundance of scenic beauty.
Since the town is positioned close to the Smoky Mountains. And the Blue Ridge Mountains too.
Learn about the Johnson City lifestyle.
From small town to large. We are on the move…
4. Knoxville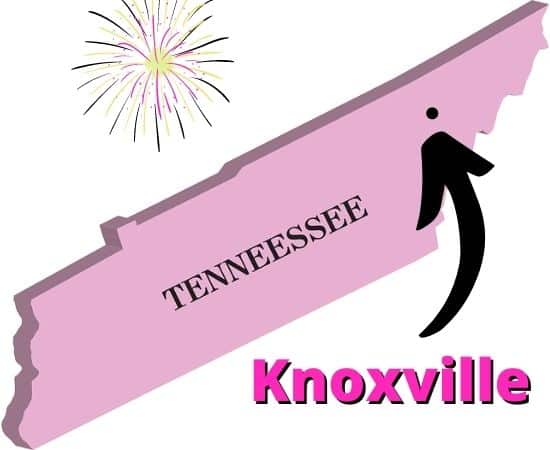 Finding ourselves in Knoxville. It is probably one of the best cities to live in Tennessee.
Similar in size to Chattanooga. With a population approaching 200,000 people.
Most noteworthy, Knoxville has the feel of a large college town.
Since it is home to Tennessee's flagship university. That being the University of Tennessee.
Thus, you will find that residents are obsessed with the University of Tennessee's sports programs. Especially football.
Where "The Vols" compete in the highly competitive Southeastern Conference (SEC). For college football supremacy.
But there's more to Knoxville than college football. Since the university is a hub for cultural events too.
Plus the town is crazy for its festivals. With something happening nearly year-round.
Finally, for making the most of your personal and professional development. Knoxville has several smaller colleges and private universities too. For furthering your education.
Add in a healthy economy. With a nice amount of new business development. In addition to a low unemployment rate. And you will find this is a city that works!
I know what you are thinking…
Is moving to Knoxville right for you?
I don't know. But, before you decide…
Today's list of best places to live in Eastern Tennessee includes one last delightful little town…
5. Maryville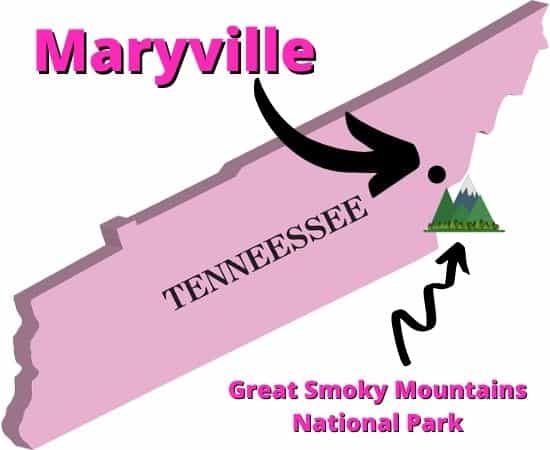 Maryville is a peaceful town in east Tennessee. With a population of about 30,000 residents.
It is located just 17 miles south of Knoxville. And a short 20 mile trip to the entrance of Great Smoky Mountains National Park.
So, we are talking about an outdoor lovers paradise here. In a small-town setting.
Furthermore, there is a quaint downtown area. With several local restaurants, bars, and shops. As well as a few venues to enjoy some live country music.
The new Blount County Library was built in 2002. It is a popular place to visit and explore. Boasting 65,000 square feet of space on its main level.
The town is home to a private liberal arts school. That being Maryville College.
It adds a unique element of higher education and culture to the community. With its large chapel and amazing performing arts center.
Maryville. It is perhaps one of the most family-friendly towns in eastern Tennessee.
Because of the super low crime rate. And an excellent public school system. That has earned both state and national recognition.
Read more to discover Maryville's pros and cons.
Okay. That concludes our review of the top places to live in eastern Tennessee.
But there's a bit more…
Other Great Places To Live In Eastern Tennessee
As I mentioned early on. I have a couple of honorable mentions for you to consider.
Two come from our article about the 7 most affordable places for Tennessee living.
Thus, some of east Tennessee's best places also include…
Oak Ridge. Similar to Maryville, this is a "bedroom community" located not far from Knoxville.
Rockwood. City leaders like to brag it up. Since they consider Rockwood "a special place to live, visit, work, play, and raise a family."
La Follette. It is located in the Cumberland Mountains. And is nearby Cove Lake State Park. Not far from the Kentucky border. Considered one of the best small towns in east Tennessee.
Okay. Allow me to conclude with a few parting thoughts about life in the east region of Tennessee…
Wrapping Up: 5 Best Places To Live In Eastern Tennessee
To summarize, here's our list of the 5 best places to live in eastern Tennessee:
Chattanooga
Cookeville
Johnson City
Knoxville
Maryville
Which one is the best place to live in eastern Tennessee? I don't know. That's for you to decide!
What These East Tennessee Towns Have In Common
While each of these places in east Tennessee is different. In its unique way.
They all have some things in common. When compared to other areas of the United States.
So, no matter where you end up living in east Tennessee. You will find…
4 weather seasons to enjoy
No state income taxes
Reasonable median home values
Low real estate taxes
Below national average cost of living
Access to beautiful outdoor settings
Nearby farms and pastoral lands
And if having some land of your own is important to you. Rather than living in an in-town setting.
Be sure to check out the farmland offerings in the area. Either as a great place to live. Or for investment purposes.
Okay. That's all for today. Before you go, check out some related articles that are sure to be of interest…
Living In Eastern Tennessee And Beyond
You can start with the top reasons people move to Tennessee.
Or, if you are looking for a more balanced view. Consider the pros and cons of your Tennessee lifestyle.
Finally, just in case you are starting to think that Tennessee is not your ideal place to live. Even though I don't know why you would…
Then check out all of our guides to the best states and areas to live in.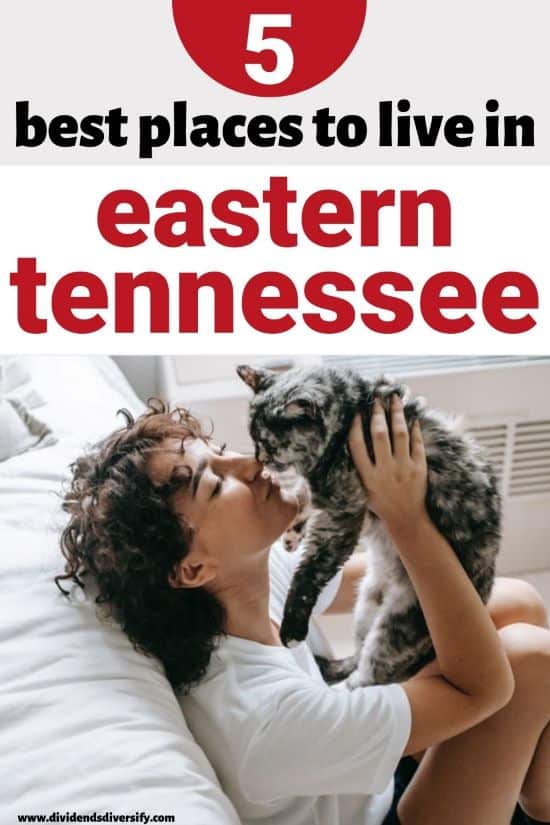 Author Bio: Tom Scott founded the consulting and coaching firm Dividends Diversify, LLC. He leverages his expertise and decades of experience in goal setting, relocation assistance, and investing for long-term wealth to help clients reach their full potential.
Best Places To Live In Eastern Tennessee Explored And Explained