10 Thoughts About Moving To Cookeville Tennessee
I want to continue our efforts to surface some of the best places to live. So, let's zero in on the pros and cons of living in Cookeville, Tennessee.
It is a lovely small town. Located on the western edge of east Tennessee.
With a population of about 30,000 residents. It is a little more than an hour's drive heading east from the bustling city of Nashville. And it is a college town being home to Tennessee Tech University.
With that bit of background taken care of. Let's dive into our top living in Cookeville pros and cons…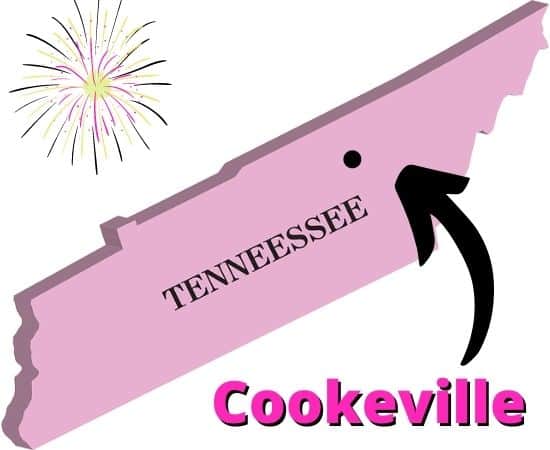 Disclosure: At no cost to you, I may get commissions for purchases made through links in this post.
Pros And Cons Of Living In Cookeville TN
Our Cookeville living pros and cons include:
Low taxes and cost of living
Excellent weather conditions
Great outdoor activities
Plenty of arts and culture
Close to the best Tennessee offers
Not much diversity
Higher homelessness and crime
Limited economy
Troubling tornado activity
Popularity with a price
We will cover each of these advantages and disadvantages of living in Cookeville in a moment.
And before you go. See some of the best places to retire in eastern Tennessee.
But now, allow me to address a couple of important questions about Cookeville…
Is Cookeville Tennessee A Good Place To Live?
Cookeville is a good place to live for anyone looking for city-like amenities. Located in a quaint eastern Tennessee town.
It benefits from a great location, quality schools, and access to beautiful outdoor settings. By moving to Cookeville you will find one of the most family-friendly places to live.
Is Cookeville Tennessee A Good Place To Retire?
Cookeville is a good place to retire due to its modest cost of living. Plus no state income taxes.
And there are plenty of fun things to do. Indoors and out. To fill those leisurely days and evenings of enjoyable retirement living.
As a result, the city is often ranked highly. As one of the best retirement destinations in the United States.
Okay. With those highlights addressed.
Let's cover each of the moving to Cookeville pros and cons…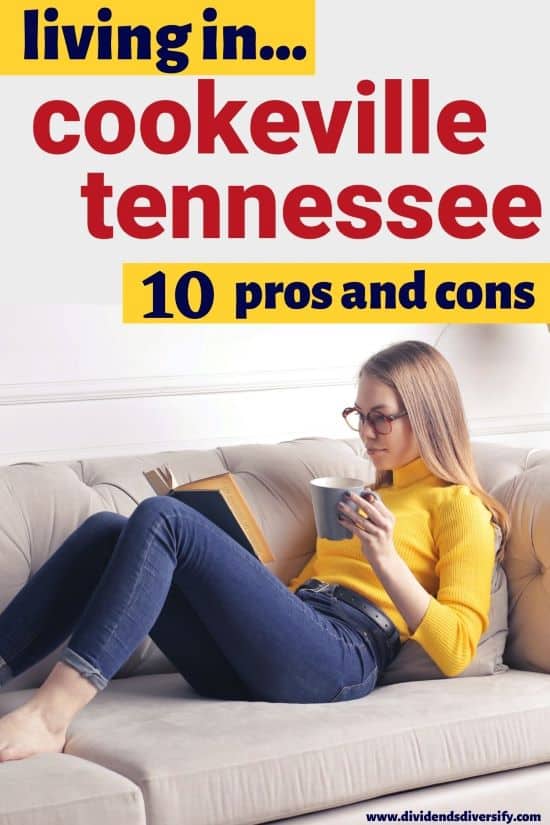 Low Taxes And Cost Of Living
According to BestPlaces.net, Cookeville's cost of living index is about 15% less than the U.S. average. And nearly 3% less than the rest of Tennessee.
Helping the cause is the median home value. Since it is nearly 23% less than the national average.
In addition, there is no individual state income tax. And property taxes are quite reasonable too.
Making the tax advantages one of the great things about Tennessee living.
Put it all together, and you will find the cost of living in Cookeville is quite affordable.
Furthermore, if you want to live outside the city and own some land.
There is plenty to be found. Just check out the farmland for sale in the area.
Mild Winter Climate
The weather is great in and around this area.
First of all, you get to enjoy the changing of all 4 weather seasons. But, you won't have to deal with harsh winters.
Since the high temperatures during the peak winter season. Routinely reach the low to mid-50s. With only about 8 inches of snowfall during a typical year.
Summers are warm. But highs rarely exceed 90 degrees.
Better yet, the nice weather brings us to the next benefit of living in Cookeville…
Great Outdoor Activities
Since the weather won't hold you back. You will get to enjoy the many outdoor activities the area has to offer.
Waterfalls, gorges, lakes, golf courses, and dozens of trails are available. For you outdoor enthusiasts that like to bike, hike, swim, boat, fish, or hunt.
Looking closer, you will find 3 state parks within a 30-60 commute:
Burgess Falls
Falls Creek Falls
Edgar Evins
Finally, golfers take note. The nearby town of Crossville is known as "The Golf Capital of Tennessee".
Since it is home to several excellent golf courses. Catering to a variety of skill levels.
Then for anyone who prefers their leisure pursuits to be of the indoor variety…
Plenty Of Arts And Culture
Cookeville has plenty of cultural activities to enjoy. Being home to a thriving arts community.
First of all, there is the Appalachian Center for Craft. Part of Tennessee Tech University. While "The Art Prowl" is an annual studio tour event.
You can participate in workshops. Either at the Craft Center or the university's Bryan Fine Arts building.
Furthermore, the town has a great theatre scene. It is especially robust for a smaller city.
Cookeville Performing Arts Center produces quality plays several times a year. The local public schools take their productions seriously and spare no expense.
The Historic Cumberland County Playhouse is a short drive to the east. Where theatre artists live and work. Creating many opportunities to see excellent live performances.
And another great option for live theatre is the Backdoor Playhouse. Also on the campus of Tennessee Tech. It offers several productions each year.
And if you can't find what you are looking for here. You can find it nearby…
Close to The Best Tennessee Offers
Because, as I mentioned earlier, this town is a short drive from Nashville heading west. Complete with its robust nightlife and professional sporting events.
While a slightly longer drive to the east will have you exploring Knoxville. Home to the state's flagship school. The University of Tennessee.
Plus, Knoxville is a gateway to the Appalachian Mountains. Including Great Smoky Mountains National Park.
Okay. So far, I bet you can see that living in Cookeville can be very nice.
On the other hand, all is not perfect. Regardless of where you choose to live.
So, to round out the pros and cons of living in Cookeville. We must look at some of the reasons not to move to Cookeville in the first place.
Let's do that now…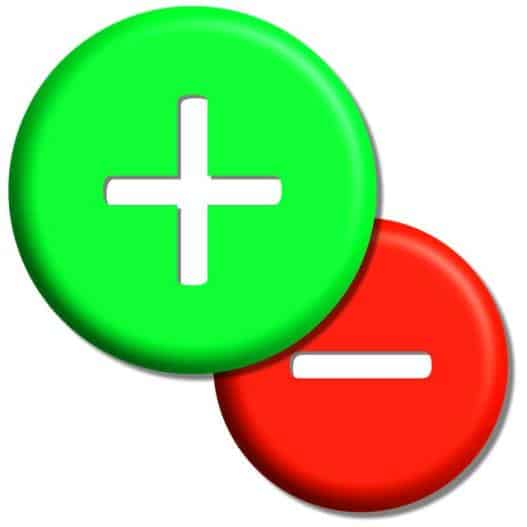 Not Much Diversity
To start it off, the town doesn't offer much in the way of diversity.
Nearly 85% of the population is white. And has conservative viewpoints about life and politics.
Thus, most residents lean to the republican side of the political spectrum.
Plus there are many practicing Christians in the region. Since this is the heart of what is called the bible belt.
So, if you don't fit the demographic. You may have a little harder time fitting in and making friends here.
On the other hand, unless you have a big chip on your shoulder about people's viewpoints and beliefs. It most likely won't be a serious problem.
Higher Homelessness And Crime
The town tends to attract a high number of homeless people.
Because of the community's location on Interstate 40. Between Knoxville and the large Tennessee city to the east, Nashville.
It makes for a greater concentration of homelessness. That has brought a rapid rise to panhandling in and around the downtown area.
Furthermore, for a small east Tennessee town. The crime rate is higher than expected. As neighborhoodscout.com ranks Cookeville at only 10 out of a possible 100 for its crime.
Finally, statistics show that property crime is the primary issue. As the violent crime rate is low.
Limited Economy
While Cookeville is an excellent place to retire. And one of many low cost of living areas in Tennessee.
It is not the best place for young professionals looking to advance their careers. Unless of course, you can pull this off by working remotely.
Because the local economy is filled with important but lower-paying jobs. In restaurants, factories, and lower-skilled service-oriented businesses.
This is one of the common problems in smaller towns. What's worse…
Most locals who look for work in these areas will tell you one thing. That employers are persistent in keeping wages low.
So, you will find below-average household incomes in the area.
Not a problem if you are retired and have your money situation taken care of. But not the best if you are coming to town looking for a job.
If you are looking for a good place to live in Tennessee. That has a vibrant economy. Check out Chattanooga.
Otherwise, I suggest one thing…
Make sure your finances are in order before moving to Cookeville. Furthermore, Empower is an excellent free tool for doing this.
It takes the chore out of managing your money.
Moving onto one of the worst things about living in Cookeville…
Troubling Tornado Activity
As nice as the weather is here. It's not perfect. And I'm talking about Tornados.
First, when you are deciding to live in Tennessee. It is not part of Tornado Alley. On the other hand, the state is part of what is known as Dixie Alley.
A term used to describe the southeastern parts of the United States. That encounter a higher risk of developing tornados.
Thus, the area gets its share of these devasting storms. There was a particularly bad year, as recently as 2020. When Cookeville took a direct hit.
So, this is something to be aware of. As a result, make sure you have good property insurance in place. After moving to Cookeville.
Popularity With A Price
Finally, the town has become a popular place in recent years. Being ranked highly as a retirement destination in national publications has brought more attention to the area.
And with that attention has come development. Specifically, shopping areas, apartment housing, and chain restaurants.
Not all long-time residents appreciate the changes. But, I guess the development comes with progress.
Okay. That's it for today.
Allow me to wrap up…
Pros And Cons Of Living In Cookeville TN
Today's discussion focused on the best things and worst things about living in Cookeville. Specifically…
Low taxes and cost of living
Excellent weather conditions
Great outdoor activities
Plenty of arts and culture
Close to the best Tennessee offers
Not much diversity
Higher homelessness and crime
Limited economy
Troubling tornado activity
Popularity with a price
Hopefully, this will help you answer some important questions. Such as…
1) What is it like to live in Cookeville TN?
and
2) Should I move to Cookeville?
No matter what. Best of luck when choosing a new place to settle down.
More Reading About Living In Cookeville And Beyond
We have a robust group of articles about the best places to live. Be sure to check them out before your go.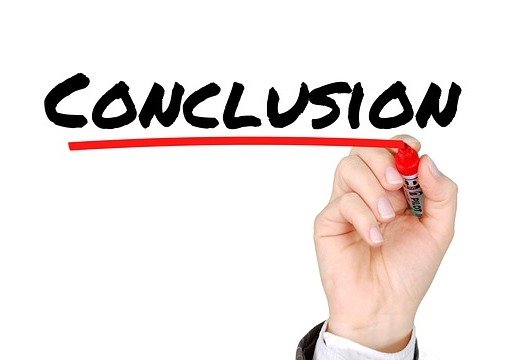 Author Bio, Disclosure, & Disclaimer: Please join me (Tom) as I try to achieve my goals, find my next place to live, and make the most of my money. However, I am not a licensed investment adviser, financial counselor, real estate agent, or tax professional. Instead, I'm a 50-something-year-old, early retired CPA, finance professional, and business school teacher with 40+ years of DIY dividend investing experience. I'm here only to share my thoughts about essential topics for success. As a result, nothing published on this site should be considered individual investment, financial, tax, or real estate advice. This site's only purpose is general information & entertainment. Thus, neither I nor Dividends Diversify can be held liable for losses suffered by any party because of the information published on this website. Finally, all written content is the property of Dividends Diversify LLC. Unauthorized publication elsewhere is strictly prohibited.
Pros And Cons Of Living In Cookeville TN Explained