Cisco Dividend Stock Analysis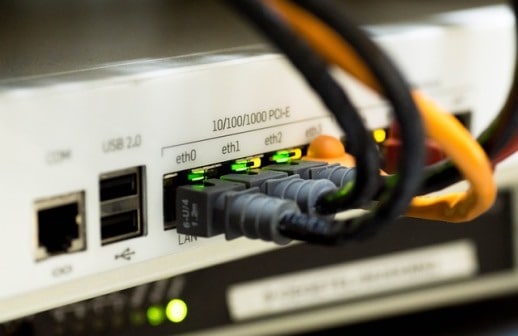 Cisco Systems has been powering the internet since 1984 with its broad range of technologies. As their markets matured and growth slowed they started paying a dividend in 2011. And you know we like that here at Dividends Diversify.
So let's take a dividend deep dive of this well know technology company. Certainly we will take a close look at the Cisco dividend paid by this member of the Dividends Deluxe model portfolio.
But before we get started, please note that this post includes an affiliate link.
If you sign up with one of my preferred financial resources, I may receive a small sales commission. These commissions help offset the time and cost of running Dividends Diversify.
COMPANY BACKGROUND
Cisco remains a dominant player in computer networking equipment. Their products are critical for network performance, stability and security. They supply customers with:
Switches

Routers

Firewalls

Complementary networking products
Their goal is to sell software and services to supplement their hardware products. And software and services are on track to make up about half of total revenue by fiscal 2020.
CISCO DIVIDEND YIELD
Cisco pays an annual forward dividend of $1.32 per share. This is a 2.8% Cisco dividend yield at the recent price of $47 per share.
CISCO DIVIDEND GROWTH RATE
| | | | |
| --- | --- | --- | --- |
| 1 Year | 3 Years | 5 Years | 7 Years |
| 12.7% | 15.7% | 14.9% | 39.6% |
Since paying their first dividend in 2011, the Cisco dividend has grown very quickly. I love companies that not only show me the money but share it with me! And Cisco has been doing a great job of doing just that.
REVENUE

As the computer networking industry has slowed from it's hot growth in the 1990's and early 2000's, Cisco's revenue has held in a tight range around 48-49 billion dollars. Forecasts call for 4-5% revenue growth in fiscal 2019.
CISCO DIVIDEND, EARNINGS AND PAYOUT RATIO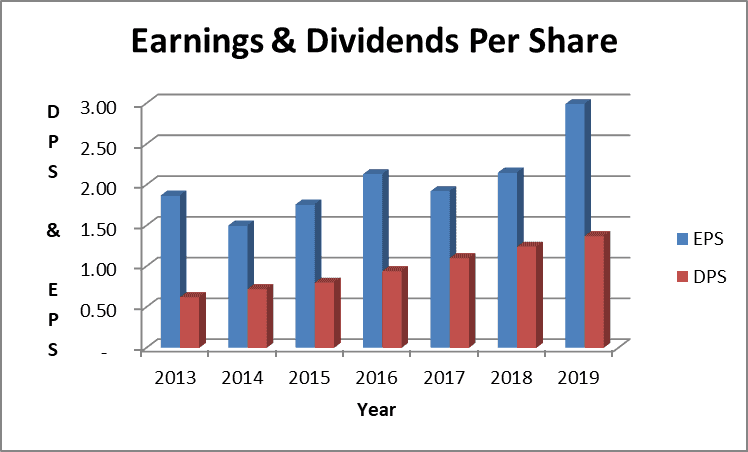 Over the recent past, Cisco's earnings have grown mainly from their buy back of shares in the stock market. Earnings in dollars have been fairly stable, but with fewer shares trading in the market the earnings per each share rises. Sometimes this is referred to as the "financial engineering" of earnings. Higher earnings per share are being generated through the buy back of shares rather than through actual dollar growth in profits.
Cisco is able to do this because they are highly profitable and generate large amounts of free cash flow. They use this free cash flow to buy back shares and pay dividends. These are typically good activities for us owners in the business. And I expect Cisco's dividend to increase 6-8% annually in coming years. Share buybacks will likely continue as well. And support earnings per share growth.
Because of Cisco's sizable free cash flow, the dividend appears secure. The dividend payout ratio based on either accounting based earnings or free cash flow is below 50%. A lower dividend payout ratio is generally better. It shows the company has ample room to raise the dividend in coming years. Or, withstand an earnings drop with out having to reduce the dividend.
CREDIT RATING
Knowing a company's credit rating is important. Furthermore, it can make a big difference between companies that struggle and those who hold there own during a recession. Finally, a corporation's credit rating is similar to how your personal credit score works. Most noteworthy, higher ratings mean lower risk to those who lend the company money. Also higher ratings mean lenders will likely get their loans paid back.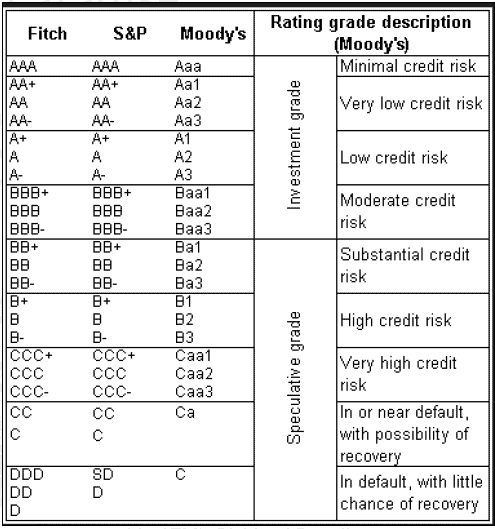 Cisco has an A1 and AA- credit rating from Moody's and S&P, respectively. This is an investment grade – low to very low credit risk rating. This is a very sound and solid rating.
CISCO STOCK VALUATION & CONCLUSION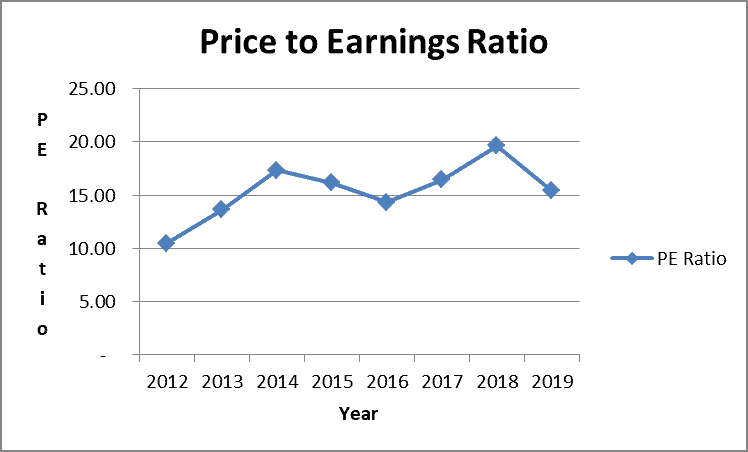 Cisco's stock price has roughly doubled since January of 2016. Assuming the company can achieve their 2019 earnings forecasts, the forward price to earnings ratio will remain at about 15 times. A lower price to earnings ratio typically represents a better value for the investor. And Cisco's does not appear to be excessive.
CISCO DIVIDEND SUMMARY & WRAP UP
Cisco operates in a mature segment of the technology market place limiting its growth. It is a very profitable business that generates large amounts of free cash flow. I like the current combination of dividend yield (about 3%) and potential annual dividend growth (6-8%). You might consider purchasing the stock at current levels if these factors also appeal to you.
As for me, Cisco represents a smaller sized position in my dividend stock portfolio. But I intend to hold for the long term.
Related: AT&T stock and dividend analysis
WANT TO INVEST LIKE A WALL STREET PRO?
A Dividends Diversify sponsor, Lumovest, offers a structured curriculum on stock investing for beginners and experienced investors. Their thoughtfully-designed learning platform makes it super easy to master important concepts and techniques about investing.
Learn more about their online investing courses from this in depth article recently published on Dividends Diversify: Lumovest Review | Learn How to Invest in Stocks Like a Pro
And, Dividends Diversify readers who sign up with Lumovest today can receive a 10% discount on their first month using the discount code: DivDiv10. So don't delay, sign up right here: Lumovest Sign Up
WHAT ARE YOUR THOUGHTS ON THE CISCO DIVIDEND?
Do you own Cisco? What do you think about its prospects? Leave your thoughts and let us all know!
SUBSCRIBE AND FOLLOW
As part of your subscription to Dividends Diversify, you will get 20 wealth building and investment tips free! In addition, never miss a new post. I will send a weekly email to all subscribers with a link to the current weeks new content. Finally, thanks for visiting.
And if you are a Pinterest user, then be sure to follow Dividends Diversify on Pinterest by clicking this link: Pinterest Home Page. Then click the red follow button. Thanks for following and save this pin for later!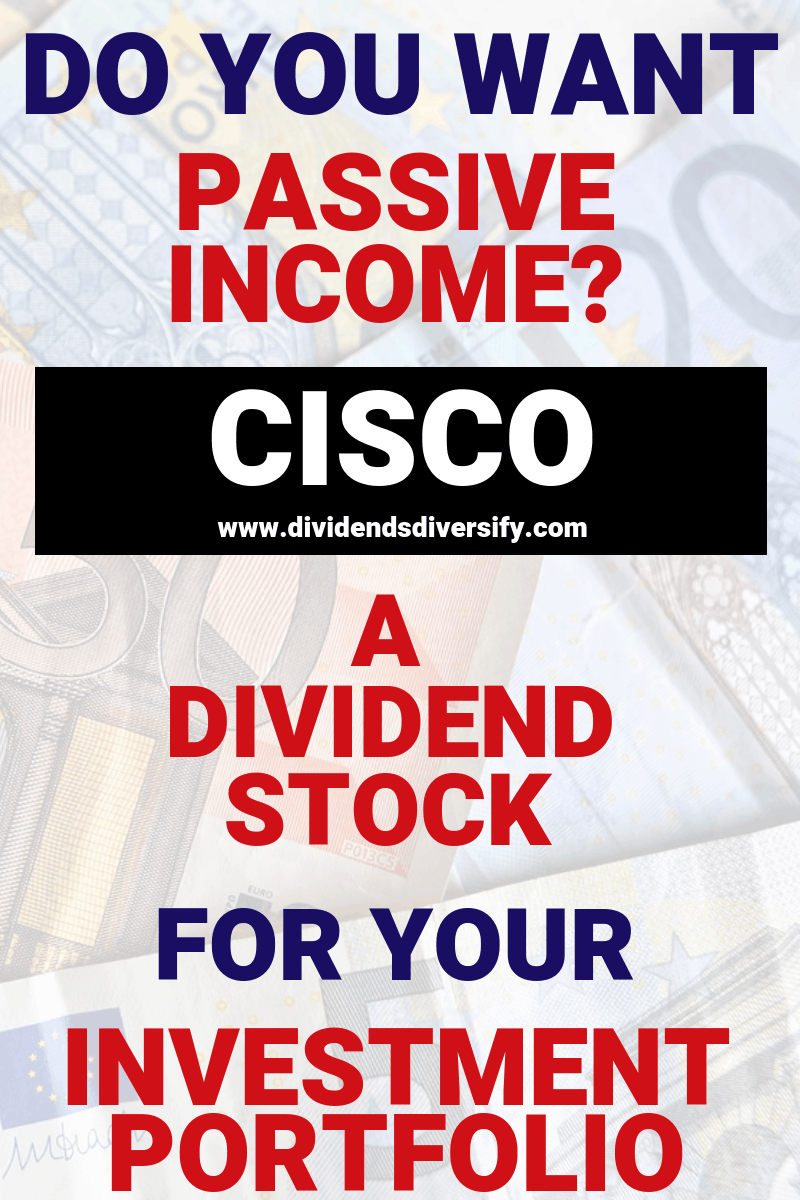 Disclosure & Disclaimer
This article, or any of the articles referenced here, is not intended to be investment advice specific to your personal situation. I am not a licensed investment adviser, and I am not providing you with individual investment advice. The only purpose of this site is information & entertainment. We are not liable for any losses suffered by any party because of information published on this blog. See this site's Disclaimer and Privacy tab for more information.