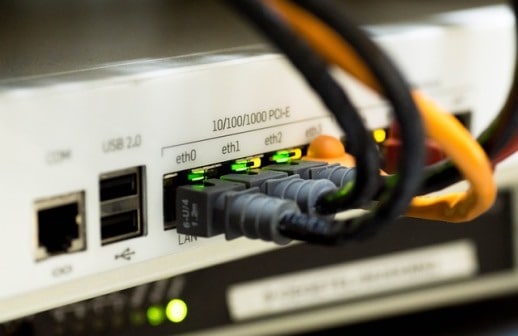 It is time again to work through a Cisco dividend stock analysis.
Cisco Systems has been powering the internet since 1984 with its broad range of technologies. As their markets matured and growth slowed, Cisco started paying a dividend in 2011.
Cisco Dividend Stock For Technology Sector Diversification
Wanting to increase the sector diversity of my dividend-paying stocks, I bought my first Cisco shares in 2013. However, Cisco still holds a relatively smaller position in my dividend stock portfolio.
Never the less, it's always a good idea to check in on one of my portfolio holdings. So, let's take a dividend deep dive into this well-known technology company.
Certainly, we will take a close look at the Cisco dividend growth and dividend safety. Also, Cisco is a member of the model portfolio maintained by Dividends Diversify. Check it out right here: Dividends Deluxe model portfolio.
The Dividends Deluxe has 39 stocks in total. And each dividend stock is linked to my most recent dividend stock review for the company.
No further delays, let's dig into Cisco and the Cisco dividend! Cisco is a favorite stock pick by many investors!
Cisco Company Background
Cisco remains a dominant player in computer networking equipment. Their products are critical for network performance, stability, and security.
They supply their customers with:
Switches

Routers

Firewalls

Complimentary networking products
The company groups its products and technologies into the following categories:
Infrastructure platforms

Applications

Services

Security

Other products
Revenue share by category breaks down like this:
Cisco's Growth Strategy
Cisco's growth strategy involves
Enabling network automation to improve efficiency and enhance security

Increasing the value of the network by unlocking the power of data and by supporting cloud computing

Selling more software and services to supplement hardware products sales
Cisco Dividend Yield
Cisco pays an annual forward dividend of $1.40 per share. This is a 2.9% Cisco dividend yield at the recent Cisco stock price.
Cisco Dividend Growth Rate
| | | | |
| --- | --- | --- | --- |
| 1 Year | 3 Years | 5 Years | 7 Years |
| 9.7% | 15.5% | 13.6% | 25.3% |
Since paying its first dividend in 2011, the Cisco dividend has grown very quickly. In early 2019, the company announced another 6.1% dividend increase.
Consecutive Years Annual Dividend Growth
The latest increase represents the 9th consecutive year of dividend increases. So, Cisco is starting to put together a nice dividend increase streak.
I love companies that not only show me the money but share it with me consistently! And Cisco has been doing a great job of doing just that.
Cisco Dividend Policy
It does not appear that Cisco has communicated a formal dividend policy statement. Some companies do so. And that helps an income investor like me set expectations for future dividend increases.
Lack of a policy statement is not uncommon nor is it a red flag. Besides, it appears that Cisco views dividends as an important part of their capital allocation planning. And an important aspect of total shareholder return.
Cisco Revenue Trend
As the computer networking industry has slowed from its hot growth in the 1990s and early 2000's, Cisco's revenue has held in a tight range of around 48-49 billion dollars.
Even more recently, revenue growth has been tough to come by. Analysts expect a flat to slightly declining revenue profile for 2020 as compared to 2019.
Cisco sites a difficult economic operating environment. Issues include:
Slowing spending by telecommunications companies

Economic weakness in Europe

Trade war-related issues in China
Cisco Dividend, Earnings & Payout Ratio
Cisco's earnings have increased steadily in recent years. Profit growth is partly due to the transition to more profitable business categories. Specifically, the shift to software and services. And, away from hardware.
Also, earnings have increased due to share buybacks. With fewer shares trading in the market, the earnings per each share rise. Sometimes this is referred to as the "financial engineering" of earnings.
So, higher earnings per share are being generated through the buyback of shares in addition to the actual dollar growth in profits.
Earnings growth has kept the dividend payout ratio at a comfortable level. It is just over 50% based on accounting earnings.
A lower dividend payout ratio is generally better. It shows the company has ample room to raise the dividend in the coming years. Or, withstand an earnings drop without having to reduce the dividend.
Cisco Free Cash Flow
Cisco is a company that generates large amounts of free cash flow. And, the Cisco dividend payments consume only 40% of that cash flow.
Dividend coverage by cash is another good sign for dividend safety. Also, it signals the potential for future dividend growth if management decides to allocate more of that free cash to dividend increases.
Cisco uses its remaining free cash flow to:
Buyback shares in the market

Acquire other companies

Reduce debt
Cisco Credit Rating
Knowing a company's credit rating is important. A corporation's credit rating is similar to how your credit score works.
Higher credit ratings mean lower risk to those who lend the company money. Also, higher ratings mean lenders are more likely to get their loans paid back.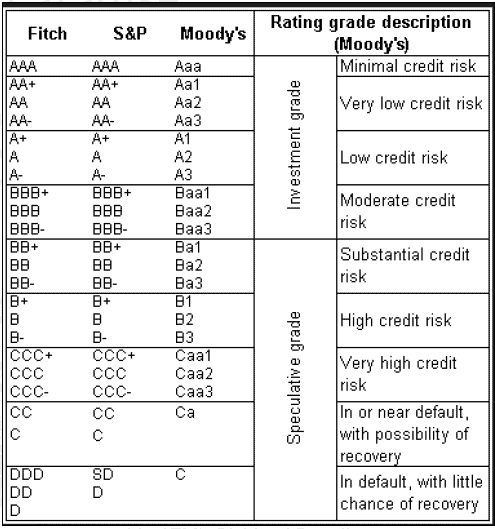 Cisco has an A1 and AA- credit rating from Moody's and S&P, respectively. This is an investment grade – low to very low credit risk rating.
These ratings are very positive. Most good dividend-paying companies are rated investment grade and Cisco is no exception.
Cisco Financial Position
Cisco has a very strong financial position. It is evidenced by a strong balance sheet and a modest amount of debt.
Debt to equity checks in at a low .5 to 1. They also have over $8 billion of cash sitting on the balance sheet. And another nearly $20 billion in investments.
Cisco Dividend Safety
I look at several factors to judge the safety of a company's dividend. Those factors are:
Dividend payout ratios

Historical dividend payment track record

Free cash flow generation

Financial position and credit ratings

Overall business health
Because of Cisco's sizable free cash flow, modest dividend payout ratios and excellent credit ratings, the dividend appears very safe for the foreseeable future.
Cisco Dividend Growth Forecast
I make a forecast of future dividend growth for all of my dividend stock holdings. The forecast helps me better plan for my future income from dividends. And it also provides a key input for assessing the stock's valuation.
To make my forecast, I review and evaluate the following:
Historical dividend growth rates

Past and current dividend payout ratios

Management's stated objectives for the dividend (if any)

The company's business health and growth strategy
Based on my review, I expect Cisco's dividend to increase at about the same rate as future earnings. Therefore, I'm going to use a 6-7% annual dividend growth for my planning purposes.
Cisco Stock Valuation
Let's look at Cisco's stock valuation from several different angles.
Cisco Dividend Discount Model
The single-stage dividend discount model estimates the fair value of Cisco stock at $49 per share. This value is based on the following assumptions:
Current annual dividend payments – $1.40 per share

Projected dividend growth – 6%

My desired annual return on investment – 9%
Morningstar Fair Value Estimate
The investment analysis firm Morningstar believes Cisco stock to be fairly valued at $48 per share.
Cisco Stock Price To Earnings Ratio
Cisco's stock price to earnings ratio is 17 times the 2020 earnings forecast. A lower price to earnings ratio typically represents a better value for the investor.
Furthermore, Cisco's price to earnings ratio does not appear to be excessive with the S&P 500 trading at 18 times forward earnings. It would appear that investors are discounting the company's slower growth potential.
Cisco Stock Valuation Summary
All of the valuation methods indicated that Cisco stock may be fully valued. Or, perhaps slightly undervalued at recent prices. Okay, let's wrap up this Cisco stock analysis.
Cisco Dividend Stock Analysis Summary & Wrap Up
Cisco has been challenged to grow its top-line revenues consistently. They operate in a mature segment of the technology market place which limits their growth potential. Also, the company's performance can be negatively influenced by economic conditions.
On the other hand, Cisco is very profitable. The company generates large amounts of free cash flow to support a rising dividend payment stream. Also, the dividend appears very safe and positioned to grow 6-7% annually.
The stock price appears reasonably valued. Perhaps it is trading at a slight discount to fair value.
I like the current combination of a dividend yield of about 3%. In addition to the potential for annual dividend growth of 6-7%. Couple those factors with reasonable stock valuation and Cisco looks positioned as a decent buying opportunity.
In conclusion, I will consider adding to my position at recent price levels. And would love to add more on any weakness in the Cisco stock price.
Related Articles
Are you interested in other dividend-paying technology stocks? If yes, then check out some of my other technology sector dividend stock reviews.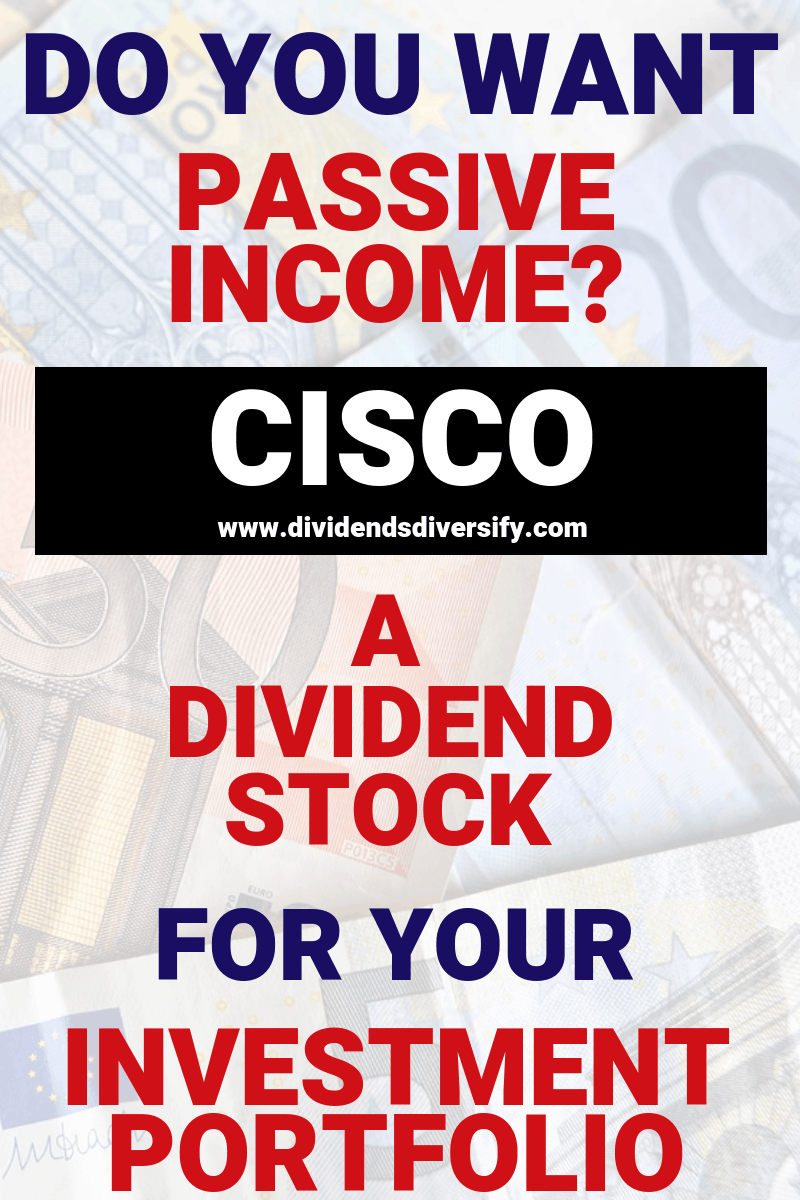 Disclosure & Disclaimer
This article, or any of the articles referenced here, is not intended to be investment advice specific to your situation. I am not a licensed investment adviser, and I am not providing you with individual investment advice. The only purpose of this site is information & entertainment. We are not liable for any losses suffered by any party because of information published on this blog. See this site's Disclaimer and Privacy tab for more information.
I own Cisco stock and collect the Cisco dividend.