Cummins: A Proud Dividend History With Prospects For Good Dividend Growth
Let's hit the road with my favorite engine maker and work through a Cummins stock analysis and Cummins dividend review.
Cummins stock is one of my long-time investment portfolio holdings. However, Cummins' dividend growth is heavily impacted by overall economic conditions.
So, let's put Cummins stock under the microscope today. As always, we will use the Dividends Diversify dividend stock analysis criteria.
This will help me decide if Cummins is a good stock to buy, sell, or hold. And why not answer this important question right away…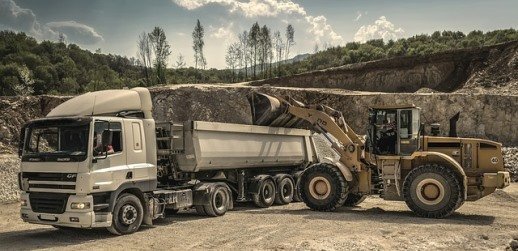 Disclosure: At no cost to you, I may get commissions for purchases made through links in this post.
IS CUMMINS STOCK A GOOD BUY?
First of all, there is no question that Cummins' business can be negatively impacted by a recession. And Cummins' stock looks fully valued to me as of the time of this update.
On the other hand, Cummins' dividend has traditionally represented a nice combination of earning dividends now (dividend yield). And the potential for future dividend growth.
Furthermore, the company has a long history of generously rewarding shareholders through current dividends, dividend increases, and share repurchases. Also, the dividend appears very safe from a reduction for the foreseeable future.
In addition, Cummins stock is good for diversification purposes. Since many dividend stocks are concentrated in certain sectors of the stock market.
For example, the consumer goods and utility sectors. In contrast, Cummins operates in the industrial sector.
To conclude, Cummins is a good long-term holding within a diversified dividend stock portfolio. Representing quality stock for dividend investment purposes. Especially on price pullbacks from current levels.
Next, let's dig into the details. That supports my views about Cummins stock…
WHAT INDUSTRY DOES CUMMINS OPERATING IN?
Cummins operates in the heavy equipment and automotive industry. They design, manufacture, sell, and service the following:
Diesel and alternative fuel engines
Diesel and alternative-fueled electrical generator sets
Related components and technology
Customers are serviced through a network of
Company-owned and independent distributor facilities
Thousands of independent dealer locations
The company operates in about 200 countries and territories with thousands of employees worldwide.
Furthermore, 2019 represented a significant milestone. Because Cummins celebrated its 100 year anniversary of business operations!
CUMMINS BUSINESS SEGMENTS
The company is organized into distinct but complementary business segments.
CUMMINS ENGINE SEGMENT
The Engine segment designs and manufactures diesel and natural gas-powered engines for on-highway and off-highway use. The company has a strong brand reputation for diesel engine technology. Their engines are known for quality, reliability, and innovation.
CUMMINS POWER SYSTEMS SEGMENT
Power Systems offers engines, power generation systems, engine components and services, and alternative-fuel electrical generators. The products are used across a variety of applications and industries including:
Residential standby
Commercial industrial
Mining
Marine
Rail
Oil and gas
Defense
Data centers
Telecom
Healthcare
CUMMINS COMPONENTS SEGMENT
The Components segment is organized around four different businesses. They provide key technologies for delivering integrated and complementary solutions for customers across Cummins product offerings.
CUMMINS DISTRIBUTION SEGMENT
This segment provides sales, service, and support to customers around the world. They do this through the largest number of certified service and support locations of any engine manufacturer.
ELECTRIFIED POWER SEGMENT
This is the newest business segment and is very small based on revenues. The goal of the Electrified Power Segment is to develop and provide fully electric and hybrid powertrain solutions to serve all markets as they adopt electrification.
Electric power may be the wave of the future. And Cummins wants to give the area special focus as it evolves.
CUMMINS STOCK & BUSINESS RISKS
Business risks fall into 3 main areas:
Like other industrial sector stocks, Cummins is dependent on the health of the global economy.
When fewer goods are shipped and moved through the economy, demand for freight transportation, and therefore engines decreases.
Cummins customers have begun in-sourcing engine components. This could further harm the engine segment.
Shifting engine technologies toward batteries and automation may negatively impact profits.
CUMMINS STOCK SYMBOL
Finally, Cummins stock trades on the New York Stock Exchange. It operates using the stock symbol CMI (NYSE: CMI).
When I trade (meaning buy and hopefully never sell) my dividend stocks. I use the Webull app. It's fast and powerful. And has great research tools.
Best of all trades are commission-free. You can learn more about Webull here.
Now with all of that background information out of the way. Let's dig into our CMI stock analysis.
And first, let's focus on all the facts and figures regarding the stock dividends.
CUMMINS STOCK DIVIDEND RATE
The annual forward dividend is the last dividend payment approved by the company. Multiplied by the number of times companies pay dividends each year.
Take the forward dividend. Divide it by the stock price. And dividend yield is the result…
CUMMINS DIVIDEND YIELD
Based on the recent stock price, the recurring dividend payouts put the Cummins stock dividend yield at a relatively low level
Regular readers know that I prefer a dividend yield between 3-5%. But, absent significant share price weakness. This stock's yield typically falls below my range.
However, I frequently make exceptions to this and other dividend money-making rules. That I set for myself.
HOW OFTEN DOES CUMMINS PAY DIVIDENDS?
The CMI dividend is paid every 3 months or 4 times per year. Each quarterly dividend payment is one-fourth of the annual dividend rate.
Thus, Cummins is one of many U.S.-based quarterly dividend stocks.
IN WHAT MONTHS IS THE CMI STOCK DIVIDEND PAID?
March, June, September, and December. They are the 4 months dividends are paid by Cummins.
WHAT IS THE EX-DIVIDEND DATE FOR CUMMINS STOCK?
For an investor to receive the next CMI stock dividend payout, they must complete their purchase before the ex-dividend date. CMI's ex-dividend date is around the 20th day in the month prior to when it pays a dividend.
The ex-dividend date is slightly different each quarter. So, it's best to check Cummins' dividend history page on its investor relations website for the exact date for each payment.
CUMMINS DIVIDEND HISTORY
Cummins has paid more annual dividends to investors. Ever since it started to raise its dividend regularly in 2006.
This is an impressive dividend record for an industrial company. It makes Cummins a Dividend Achiever stock.
Dividend achievers are companies that have paid higher dividends annually. For at least 10 consecutive years.
CUMMINS DIVIDEND GROWTH RATE
The dividend growth has been strong in past years. You can make a rising dividend income stream from a stock like this.
Otherwise, variability in, or uncertainty about dividend growth can be a downside to dividend stocks.
That is if you need to count on future increases in dividends from company dividend increases.
But not necessarily with Cummins. And the consistency it brings with its dividend payment practices.
CUMMINS DIVIDEND POLICY
In past public comments, the company has indicated that they expect to return 75 percent of Operating Cash Flow to shareholders. Combined in the form of dividends and share repurchases.
I would prefer more specific guidance about the dividend. But this information gives us an indication of what may happen. Even though it falls short of a clear dividend policy.
Let's interpret these facts and others to forecast what future Cummins dividend growth might look like.
CUMMINS DIVIDEND INCREASES VS. SHARE REPURCHASES
At times, dividend growth slows. Not because of business performance, but due to capital allocation decisions. Since Cummins management opts to allocate more cash to share repurchases.
Often this is due to the Cummins stock price coming under pressure and falling. This indicates to me that management feels the shares are undervalued. And cash is put to better use buying back shares. Rather than increasing your dividends more.
I can appreciate their decision-making about the dividend. It is better to buy back more shares when the price falls. But, I prefer dividend increases to share repurchases. Because dividends mean making money now.
CUMMINS DIVIDEND GROWTH FORECAST
I develop a dividend growth forecast for all the dividend stocks that I own. It helps me plan my income. This is especially important for me and others who pay living expenses with dividends.
My forecast is based on many of the things we have discussed thus far.
Business model and growth prospects
Payout ratios
Dividend history
Historical dividend growth rates
Dividend policy (when provided)
Based on these factors, my long-term forecast for average annual dividend growth is 5-7%.
Let's look at the business fundamentals next.
CUMMINS REVENUE TREND
Revenue has been range-bound over the past several years. First, it was negatively affected early in the last decade as the economy emerged from the great recession.
Then revenues started to grow again. But there was the negative impact of the 2020 recession too.
The company's revenue growth is subject to the health of the global economy. So, prior to 2020, company revenues benefited from global economic growth during those years.
In addition, Cummins engine and component segments have taken advantage of rising fuel-efficiency standards. And emissions-reduction regulations.
Specifically, as engine technology requirements have strengthened. So has Cummins' market share. This, in turn, has benefited the top line.
CUMMINS STOCK DIVIDENDS AND EARNINGS PER SHARE
Except during recessionary times, earnings per share grow nicely.
Aggressive use of cash for share repurchases is partly responsible for this growth. The rest is due to revenue gains and cost efficiencies.
The company's dividend increases are tied to earnings growth. This keeps the dividend payout ratio at a reasonable level.
A lower payout ratio is better for a dividend investor. It allows the company to maintain the dividend during difficult times. Or increase it even when earnings are not growing.
Unlike utility stocks or consumer staples stocks, a lower dividend payout ratio is good to see for a more economically sensitive company like Cummins. It gives me a reason to believe the dividend is safe from a reduction even during a recession.
But, before I conclude Cummins dividend safety, let's cross-check the company's credit rating.
CREDIT RATING AND BALANCE SHEET
Moody's and S&P typically rate Cummins bonds investment-grade. Consistent with rating of other high quality dividend stocks.
A corporation's credit rating is similar to how your credit score works. By the way, you can check yours for free using Credit Karma if you like.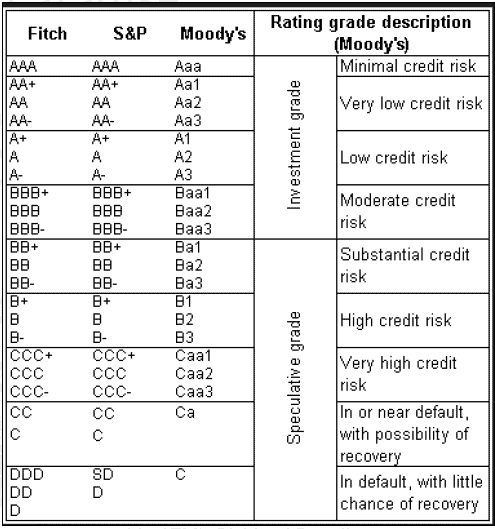 And the company's debt to equity ratio? Management keeps it quite conservative.
So, my reviews indicate the Cummins balance sheet and financial position appear very strong. And not overly leveraged with debt.
CUMMINS DIVIDEND SAFETY
Cummins has:
Modest dividend payout ratios
Plenty of free cash flow
Strong credit ratings
A modest debt to equity ratio
Based on these factors, I judge the Cummins stock dividend to be safe from a reduction for the foreseeable future.
Next, we review the stock's valuation. Then wrap up.
CUMMINS STOCK VALUATION
Past stock appreciation has made for solid total investment returns.
So, let's look at Cummins's stock value using a dividend discount model approach. To see if we can expect more of the same.
CUMMINS DIVIDEND DISCOUNT MODEL
The single-stage dividend discount model considers some of the factors discussed thus far. Specifically, we need these inputs to make a calculation.
Current dividend payment
Estimated long term dividend growth rate
My desired annual return on investment
Using these assumptions, the Cummins dividend discount model shows the stock to be trading near its fair value.
SIMPLY INVESTING REPORT VALUE ASSESSMENT OF CMI STOCK
Simply Investing is a great source for dividend stock analysis and recommendations. They make a value decision based on these criteria:
Price to earnings ratio
Current dividend yield higher than its historical average
Price to book ratio
The Simply Investing report considers CMI stock to be undervalued.
Read my review of the Simply Investing report
THOUGHTS ON STOCK VALUATION
The above valuation measure are as of the time of this article update. Furthermore, judgment calls on valuation like these can change quickly. Due to changing stock prices and business fundamentals.
That's why it's a good idea to have access to an interactive tool. Such as the Simply Investing Report & Analysis Platform.
For checking your dividend stock metrics frequently. And for monitoring your dividend portfolio.
CUMMINS STOCK ANALYSIS CONCLUSIONS
Let's wrap up today's stock analysis and dividend review. With a few parting thoughts about dividends and Cummins stock.
For me, Cummins is a buy-and-hold for the long-term dividend stock. As a result, I will look to hold and add to my position in small increments. Especially on any pullbacks in the Cummins stock price.
In the meantime. I will sit back and enjoy collecting my growing passive income from Cummins stock dividend.
FURTHER READING ABOUT DIVIDENDS AND DIVIDEND STOCKS
My Favorite Dividend Investing Resources
The dividend investing resources I mentioned in this article are summarized here for your convenience.
I use all of them. To make the most of my money and investments.
Author Bio, Disclosure, & Disclaimer: Please join me (Tom) as I try to achieve my goals, find my next place to live, and make the most of my money. However, I am not a licensed investment adviser, financial counselor, real estate agent, or tax professional. Instead, I'm a 50-something-year-old, early retired CPA, finance professional, and business school teacher with 40+ years of DIY dividend investing experience. I'm here only to share my thoughts about essential topics for success. As a result, nothing published on this site should be considered individual investment, financial, tax, or real estate advice. This site's only purpose is general information & entertainment. Thus, neither I nor Dividends Diversify can be held liable for losses suffered by any party because of the information published on this website. Finally, all written content is the property of Dividends Diversify LLC. Unauthorized publication elsewhere is strictly prohibited.
I currently own Cummins stock. And collect its growing dividend!