Investing Not Gambling!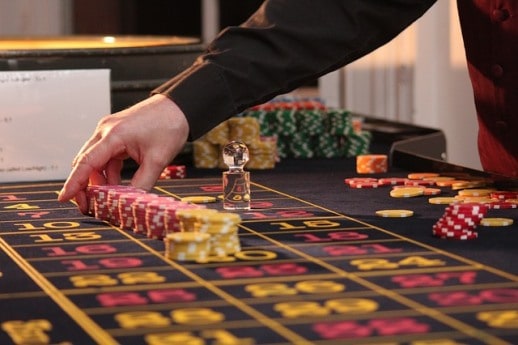 When I put my money to work, I'm investing not gambling.  I haven't thought about this point in quite a while, but for me, it is a true statement.
So what has brought investing not gambling up now?
Not long ago I was reading an article over at Gen Y Money.  GYM, the blogger at the site wrote a great article as she always does.  In my humble opinion, GYM is very savvy at personal finance and investing.  She's plowing her way to a million dollar net worth goal and only in her early 30's.
THE DHANDO INVESTOR – BOOK REVIEW
GYM recently did an interesting book review.  The title of the book was "The Dhando Investor" written by Mohnish Pabrai.  Mr. Pabrai is an accomplished investor following the Warren Buffet value investment style.  He started his own mutual fund company and is very wealthy.  I have not personally read the book, but based on GYM's review it appears to lay out some very solid and timeless investing principles.
GYM points out that Mr. Pabrai acknowledged that buying stocks is similar to gambling.   Mr Pabrai goes on, "Nothing is risk-free.  Any business can go belly-up at any time.  But by analyzing the company, you can make a good decision.  Specifically, which companies to invest in that will most likely throw off high returns on investment."
INVESTING NOT GAMBLING
Based on his track record, Mr. Pabrai knows more about investing than I ever will.  However, I don't care for the gambling analogy as it relates to investing in stocks.  In my opinion, gambling is rigged.  The house will always win over time, every time.  Investing is not rigged.
LORD, I WAS BORN A GAMBLIN' MAN
I liked going to casinos and gambling a little in my twenties.  I thought it made me cool.  Which I most certainly was not.  I wasn't a big gambler, but I did lose some money here and there.
Gambling made me nervous. I actually hated it in some ways.  I was at a craps table once and someone shouted at me "throw the dice like you need the money".  Thank goodness I didn't – "need" the money that is.  And, I haven't gambled in roughly 20 years.
DIVIDEND GROWTH INVESTING
My portfolio of dividend-paying stocks is investing not gambling.  I rarely get nervous about investing in dividend paying stocks.  Most noteworthy, I'm always cashing in chips at the window at the end of the month.  Sure, one company might falter and cut its dividend, but I'm diversified.
I set the house rules and rig them in my favor.  If one company doesn't perform, I vote with my money and go to another.
By learning to invest in a portfolio of dividend growth stocks, I am almost certain to get paid every month.  In addition, it's likely my income will be increased by one or more of my companies during the month.
At any point in time, my portfolio value might be up or down versus the prior week, month or year.  But over the long term, if my companies keep paying my dividends and increasing those dividends over time, the stock's value will likely also increase over the long run.  There are no guarantees of course, but it doesn't seem anything like gambling to me.
HOUSE MONEY & WRAP UP
Finally, unlike gambling, I have never had a company lure me into paying the dividend back.  Like they do at a casino.  Free alcoholic drinks anyone?  The casino hopes those drinks blur your judgment and get you to keep playing.  On the other hand, with a dividend, I play on real house money.  Mine forever to do with as I please.  Not just to keep until the next roll of the dice.
So, let's roll the dice like we need the money.  And consider a few dividend stocks for our portfolios.
Do you think investing is like gambling?
SUBSCRIBE
In addition, be sure to subscribe.  As part of your subscription, you will get 20 wealth building and investment tips free!  Most noteworthy, never miss a new post.  In addition, I will send a weekly email to all subscribers with a link to the current weeks new content.  Finally, thank you for visiting.

Disclosure & Disclaimer
The information on this site is for educational and entertainment purposes only.  In addition, the information is not to be used as investment advice specific to your circumstances.  As a result, consult your personal investment and/or tax advisers prior to investing money.  Most importantly, please realize you are solely responsible for any investment gains or losses from the investments you enter into.  Finally, you can find additional information under this site's Disclaimer & Privacy tab.