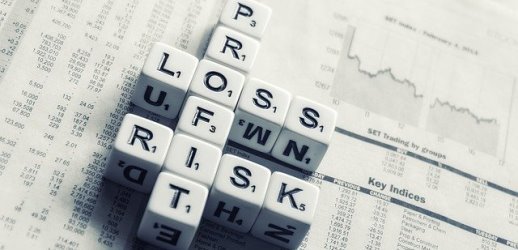 Investment ideas for 2020 and beyond from an expert panel!
I recently reached out to several investing and personal finance bloggers. I know for a fact that each of these folks keeps a close eye on their money and their investment portfolios.
So, I wanted to pick their brains. And, ask them where they are putting their money right now, for the long term. And for making money with dividends.
Investment Ideas for 2020 and Beyond
Welcome to an expert roundup to start the year off with a BANG...
20 investment ideas for 2020 and beyond!
Investment Ideas for 2020 – The Questions For Our Expert Panel
I asked this panel of experts just 2 simple questions.
What is your favorite dividend-paying stock for 2020 and beyond?
Why?
Investment Ideas for 2020 – Where Is This Expert Panel From?
We have a global group of gurus.
10 hail from the United States
9 call Canada their home
2 are from across the pond in Europe
Since one participant is Taiwanese Canadian, I will say we have a bit of influence from Asia too!
Investment Ideas for 2020 – The Big Picture
One thing surprised me. What is that?
Only 2 of our 21 experts picked the same dividend stock. So, I will conclude there is no "group think" going on here.
However, one trend emerged. Energy and oil producers are heavily represented in the survey. Most sighted their concern for stock market volatility ahead. And therefore want their money in essential service providers for the stability they can provide.
Here is how different industry segments were represented by our expert's dividend stock picks:
Energy & oil -7
Technology & telecommunications – 5
Financials – 4
Consumer goods – 1
Health care – 1
Business services – 1
It's Time to Rock & Roll: Investment Ideas for 2020 & Beyond!
Let's move to our expert's 20 investment ideas right now.
I will summarize them at the bottom of this article. And where applicable, link them to my latest dividend stock analysis for our expert's selection.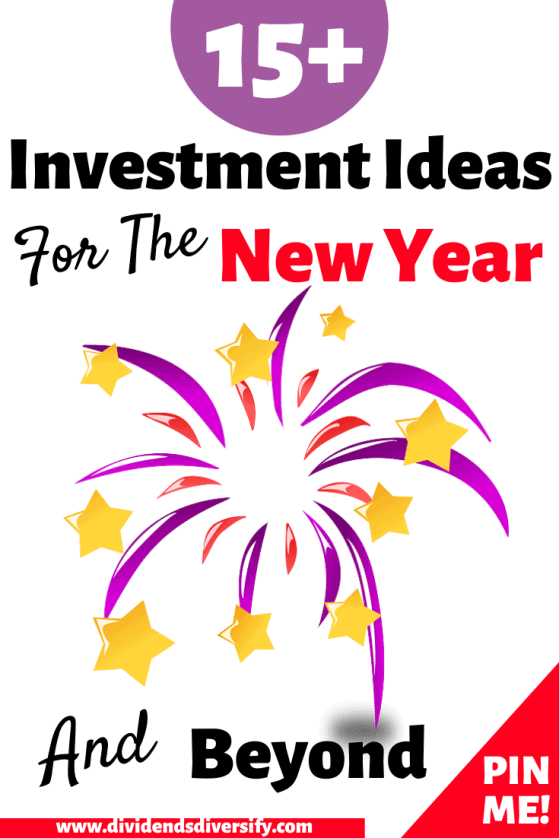 Lanny and Bert like Shell (RDS).
Shell will be the biggest dividend-paying stock for 2020.
There could be a dividend increase looming, to awaken this big oil giant. And, share price appreciation, given the meager 0.10% return throughout 2019.
Furthermore, the stock has been around current prices for the last 2.5 years. Therefore, this will be the stock to watch in 2020!

Mark picks Brookfield Renewable Partners (BEP.UN or BEP listed on the NYSE in the US).
Brookfield is in the renewable energy business. They operate in four continents around the world, with energy generated from wind, solar and hydro.
Simply put, this is our future if we want to live on this planet. I believe this company is one of the best suited in the world, to help us migrate away from our fossil fuel economy.
In reading various articles about BEP.UN, the company has suggested they have targeted long term returns of about 12-15% to shareholders. That is outstanding.
They also pay a solid dividend of 4-5%. I love dividends myself. So, for income now, dividend growth going-forward, along with capital appreciation, BEP.UN is my pick for 2020 and beyond.
I hold this one in my portfolio. And, I hope to buy more shares in the coming years.

Bob's favourite dividend-paying stock for 2020 and beyond is Visa (V).
I like Visa because it is a major financial services company in the world. The Visa credit cards, debit cards, and prepaid cards are accepted worldwide. With online shopping being so popular, it is extremely unusual nowadays to find someone without a credit card.
Visa makes money by charging merchants when there is a Visa transaction. They also make money from users when they don't pay the balance in full each month.
With such a wide moat, I believe Visa will continue to grow in 2020 and beyond.

Keith says his favorite dividend stock for 2020 and beyond is AbbVie (ABBV).
Abbvie has a solid above-average dividend yield that is sustainable. And a large enough drug pipeline to weather any Humira patent expiration as well as political climate shifts towards the healthcare industry.

Miguel's favorite pick right now is Ally Financial (ALLY) where he has also been a longtime bank customer.
Ally operates an online bank and brokerage with essentially zero fees and commissions, plus high interest on deposits. Ally is a far better deal than traditional banks, in my opinion. In the long term, I believe that more and more people will move to online banks, with Ally being the leader.
Also, when a recession comes, Ally's low-cost structure may help it weather the lean times. Ally is online-only and therefore has no costs associated with physical branches.
In terms of numbers, Ally currently pays a ~2.15% dividend and has a P/E ratio of ~7.80.

JC is picking Visa (V).
Since we're making picks for 2020 and beyond I think you have to go with more growth potential. The company has a huge growth runway with the further transition away from cash transactions.
Visa is a great company with a virtual duopoly with MasterCard. And, the dividend growth potential is some of the best out there.

My favorite dividend-paying stock for 2020 and beyond is Microsoft (MSFT).
This fantastic company has excelled in recent years. Their transition to a recurring subscription model for office 365 was a great idea. And, their expansion into cloud computing has made them a force in that area.
Strong execution has already shown up in the investment returns. But, I still like the stock and it's one of those companies I'll keep buying whenever possible.
On the dividend side, their yield isn't very high at about 1.3%. However, a 5-year growth rate of 12% and a 16-year annual dividend increase streak means good things for the future. The fact that they pay out only 37% of their earnings is a good sign too.
This is one to own for the long term. It's one of the few "set it and forget it" stocks in my portfolio. I plan to keep buying on any pullbacks in the stock price.

Enoch's pick is Sun Life Financial (SLF).
I'm looking at adding Sun Life Financial stock to my portfolio. It will give me a stake in the insurance sector and falls in line with my diversification efforts across the different industry sectors.
SLF is a leader in its areas of operations globally. And, has a stellar dividend yield and dividend growth history.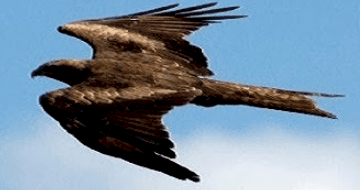 DH picks CISCO (CSCO).
Cisco is the dominant global supplier of switches, routers, firewalls, and other networking products. Their offerings make them the only real complete solution provider.
Long term growth catalysts include the continued development of the global internet, with an increased focus on the internet of things and 5G wireless connectivity.
Cisco's free cash flow has been highly stable and growing steadily. Management should raise its dividend with the next announcement. I suppose based on its historical growth rate, an increase of 7% to 11% is most likely.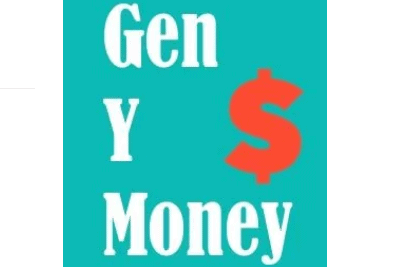 GYM says her favourite dividend-paying stock for 2020 and beyond is Fortis (FTS.TO).
Fortis is a utility company. I pay my monthly natural gas bill to them as well.
They have increased their dividends for 46 years straight. The company operates in Canada, the United States, and the Caribbean.
Fortis is not a huge growth stock. But, it is consistent, and I like consistency.

Rob's pick for 2020 and beyond is Enbridge (ENB).
Enbridge has taken a beating. The stock has gone sideways since the Spectra deal. However, the company keeps doing exactly what it says and just raised the dividend another 10%.
Lots of projects came online last quarter and here's hoping Line 3 will get approval U.S side in 2020. With all the regulations these days, it shows how wide of moat these pipeline companies really do have.
Energy companies did not perform well in 2019. So, I think in 2020 we will see a rebound.

Mr. CF's favorite stock is Canadian Utilities (CU.TO).
Canadian Utilities is very boring, but a solid & good dividend payer.
With the ongoing and all-time high stock-market valuations, I like a defensive stock. This should limit volatility and help me through the next decade.

Graham's favourite dividend-paying stock is RBC Royal Bank (RY).
If you asked me at another time, I probably would've said something else. I purchase stocks on dips and during times of slower growth.
So part of the reason I am choosing this stock is that it is the stock I would buy if I was buying today. Plus I used to work for Royal Bank and I am familiar with their stock sharing plan. Whenever the rest of the market is overpriced, I dollar cost average my way into RY and pretend I'm still working there.
I realize that 2020 is projected to be a challenging environment for the financial sector. But RY is a stock that consistently increases its dividend twice per year. And, I know they are one of the more conservative Canadian Banks overall.
For the record, I am also keeping an eye on JNJ, Altria (MO), Starbucks (SBUX), Johnson & Johnson (JNJ), and Fortis (FTS).

If Dale had to pick a favourite dividend stock to hold it would be Apple.
For me, Apple is a brand pick. A wide moat can be had by way of brand loyalty. Furthermore, there are hundreds of millions of customers that are brand ambassadors.
As a former advertising creative, I appreciate the strength of a strong brand and wonderful advertising. And Apple continues to deliver wonderful ads.
More importantly, they continue to innovate. And they continue to leverage that brand strength moving into new categories.
They are not as reliant on iPhone sales anymore. Other products are now the greater driver of growth and returns. But the iPhone remains a cash-generating machine. iPhone profits can fund other product development initiatives.
While it has a smallish dividend, the dividend growth is impressive. More importantly, overall business growth is impressive.
In a semi-retirement stage, I usually make my homemade dividends to fund a few trips. It has treated me so well.

Jordan selects Artis Real Estate Investment Trust (AX.UN:CA).
This real estate investment trust (REIT) recently went through a bit of a mindset change. Specifically, they:
Cut their unsustainable dividend reducing the payout ratio to a conservative number
Started buying back a significant amount of shares
Reduced Alberta exposure
Continue to focus on core assets
They just renewed their normal-course issuer bid (NCIB). This means they are allowed to buy back or cancel up to 10% of their outstanding shares within the next few months.
They have tons of free cash flow. I also expect the REIT to eventually be bought out. It is currently trading at a huge discount to its net asset value. If they are bought out, the stock could instantly jump 20-30%.
Even without a merger or acquisition, it pays a decent and very well covered dividend. And, existing shareholders will benefit from fewer shares outstanding in the market.

Matthew's selection is Power Corp of Canada (POW.TO)
I selected this stock because on Friday, December 13th the company announced that they are going to restructure and reorganize.
Their co-CEOs are retiring. And, for the first time, they are appointing a non-family member to run the business. Also, they are going to take Power Financial Corp off the stock market and give those shareholders Power Corp shares.
These moves will simplify the organizational structure, which will lower their financing costs. Once Power Financials shareholders approve, Power Corp is going to increase their dividend by 10%.
For years, shareholders have been waiting for this to happen. And, I believe the stock is going to see its value increase now.

Freddy likes CDW Corp. (CDW) for a long term dividend grower.
CDW will likely make over $6 per share next year. And, they are only paying out $1.52 per share in dividends right now. Their dividend has been growing like a weed.
I'll take the 1.1% dividend yield for the growth that comes along with it. And hopefully, the share price appreciation that comes along for the ride. As mainly a growth investor, I feel strongly that total return matters.
I'll add CDW to my portfolio this week or next because we put our money where our mouth is in le Smidlap Chateau.

Charlie chooses WEC Energy Group (WEC).
The key to your question is the "and beyond". WEC is a long term solid choice.
In any given year it may lag the market a little. But, in the event an economic downturn occurs, it provides risk mitigation as their ability to earn a profit is generally regulated.

Matt likes AT&T (T).
This is the highest stock by annual dividend income in my portfolio and is offering me the chance to add quite a few more shares through a dividend reinvestment plan (DRIP) share accumulation.
Here are my whys:
AT&T has been hit hard over the years by the perception that it could not handle the debt load from the Time Warner acquisition. But, it continues to pay down debt while generating solid cash flow.
Cell phone usage will continue to rise with the rollout of 5G technology, and this bodes well for AT&T.
AT&T buying Time Warner was a good strategic move. Content is king these days. And I like to see AT&T diversifying even more into that sector.
As it stands now, I will continue holding this stock while the company works its strategy of content, connection, and improving fundamentals.

Kody chooses Altria (MO) as his favorite dividend-paying stock for 2020 and beyond.
Just as it has for over 50 years, which coincides with the time since the Surgeon General issued its warning on the dangers of smoking, Altria continues to grow its business. The company's long-term earnings growth target remains at 5-8%.
Altria is more than capable of navigating a difficult regulatory environment and lawsuits.
The company earns investment-grade ratings from both Moody's and S&P (A3 and BBB, respectively).
Altria stock is also trading at what I believe to be a 15.9% discount to its fair value of $61.09 a share. This is based upon a 10% required rate of return and a 4.5% long-term dividend growth rate.
Dividends Diversify

And for our last investment idea for 2020 and beyond, I select Paychex.
I love how this company prioritizes dividend growth for its investors. The dividend has increased by more than 10% annually over the past 5 years.
Paychex is a mid-size player in the human resources outsourcing and payroll processing segment. They have plenty of room to grow. And, will only get stronger during the next economic downturn as they gobble up the competition.
I own Paychex now and have held it for many years. But, I will look for a pullback in the share price the next time we have a recession and stock market correction. That's when I will load up on more shares.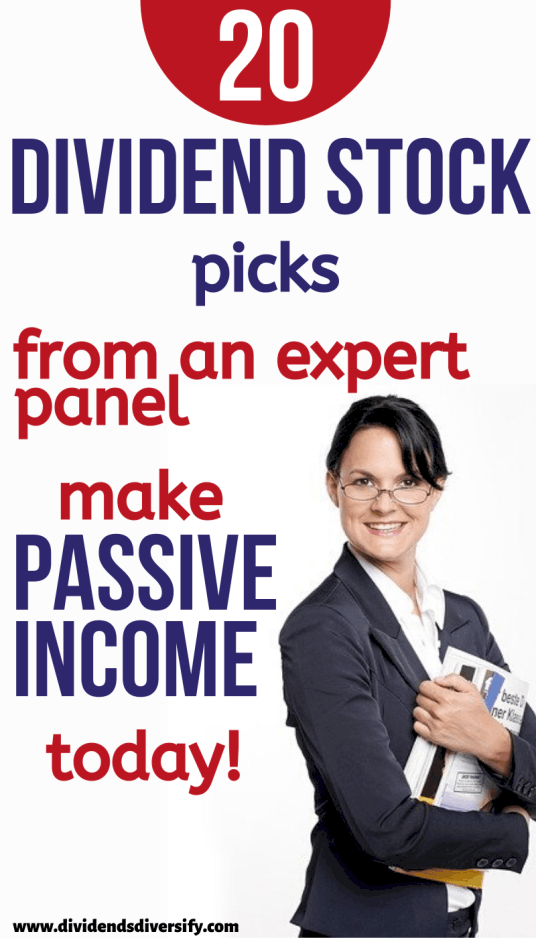 20 Investment Ideas For 2020 And Beyond
A big thank you and Happy New Year to all of our experts. For finding us some good dividend-paying stocks.
Here is a summary of their picks. In case anyone wants to dig deeper, I have linked to the dividend stock analysis for each of the stocks I cover here at Dividends Diversify.
Shell
Brookfield Renewable Partners
Visa
Ally
Microsoft (NASDAQ: MSFT)
Sun Life Financial
Fortis
Enbridge
Canadian Utilities
RBC Royal Bank
Artis REIT
Power Corp of Canada
CDW
Disclosure & Disclaimer: I am not a licensed investment adviser, financial adviser, or tax professional. And I am not providing you with individual investment advice, financial guidance, or tax counsel. Furthermore, this website's only purpose is information & entertainment. And we are not liable for any losses suffered by any party because of information published on this blog.
As of the publication date, I'm long Shell, AbbVie, Microsoft, Cisco, Enbridge, Apple, Wisconsin Energy, AT&T, Altria, and Paychex.
Thanks for reading investment ideas for 2020 and beyond!