Medtronic Dividend Stock Analysis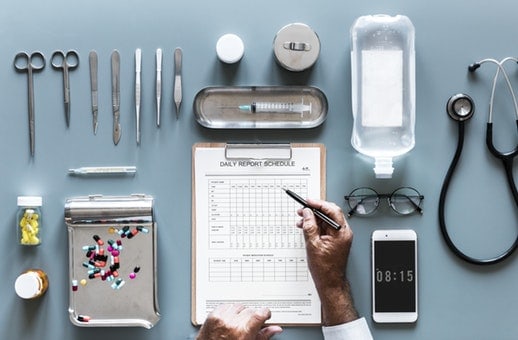 Health care and health insurance costs keep increasing.  I only know two ways to fight those rising costs.

Lead a safe & healthy lifestyle

Invest in the health care sector
Let's focus on the second option.  While we take a look at a health care sector stock.  So please join me for a dividend deep dive of Medtronic.  Most noteworthy, let's analyze the Medtronic dividend to see if it's healthy.
COMPANY BACKGROUND
Medtronic is a global healthcare solutions company.  They are committed to improving people's lives.  And do this through medical technologies, services, and solutions.
As a result, they produce and sell products in these areas:
Cardiac and vascular

Minimally invasive therapies

Restorative therapies

Diabetes services and solutions
MEDTRONIC DIVIDEND YIELD
Medtronic pays an annual forward dividend of $2.00 per share.  This is a 2.1% Medtronic dividend yield at the recent price of $96 per share.
COMPOUND ANNUAL DIVIDEND GROWTH RATE
| | | | |
| --- | --- | --- | --- |
| 1 Year | 3 Years | 5 Years | 7 Years |
| 8.4% | 14.8% | 12.1% | 11.2% |
Medtronic recently increased its dividend another 8.7%  And Medtronic has increased its dividend 40 consecutive years.  This is some big-time dividend growth.  And a nice long history of it.
REVENUE

Medtronic has strong revenue growth.  Furthermore, growth comes from new products and acquisitions of other businesses.  Most noteworthy, revenue jumped in 2016 due to the acquisition of Covidien.   
Revenues are balanced across the operating groups as follows:
Cardiac and vascular – 35% of revenues

Minimally invasive therapies (formerly Covidien) – 33% of revenues

Restorative therapies – 25% of revenues

Diabetes services and solutions – 6% of revenues

.
MEDTRONIC DIVIDEND, EARNINGS AND PAYOUT RATIO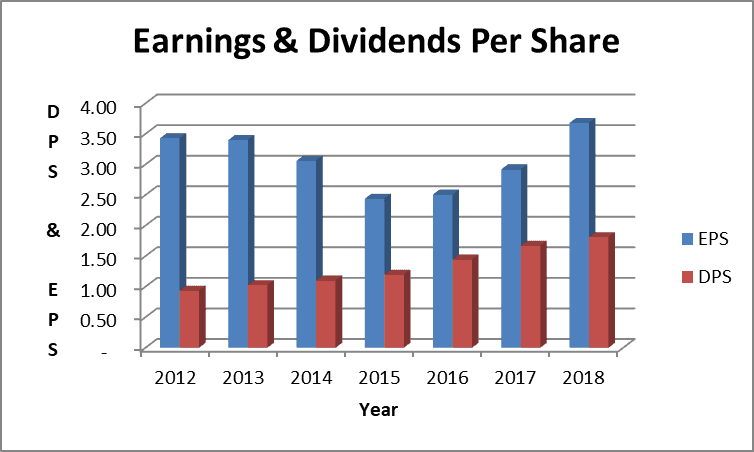 First of all, note that 2018 earnings have been adjusted for charges related to the 2017 tax cut and jobs act.
Based on both earnings and free cash flow, the dividend payout ratio runs near 50%.  A lower payout ratio is a positive indicator.  It shows the company has room to raise the dividend in the coming years.  Or, withstand an earnings drop without having to reduce it.  50% or less is a safe level for most companies.
In future years, I expect the dividend to grow at the same rate as earnings.  I estimate about 8% per year.
VALUATION & CONCLUSION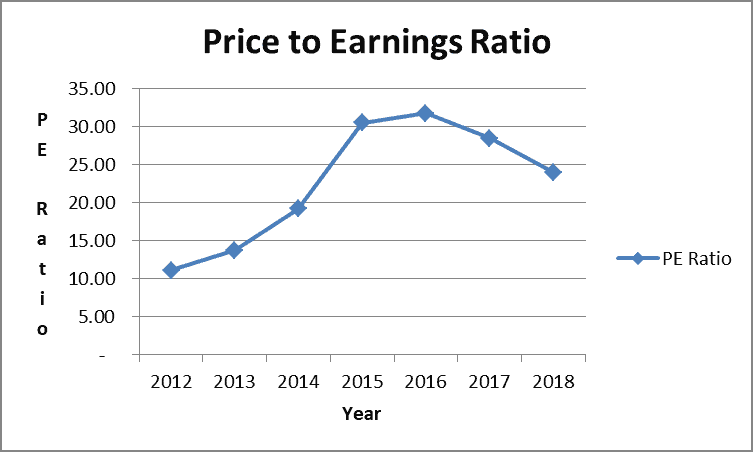 Medtronic's stock trades near its 52 week high.  However, earnings growth has brought the price to earnings ratio down to the mid-'20s.  That is still pretty high.  A lower price to earnings ratio typically represents a better value for the investor.
SUMMARY & WRAP UP
I have a love-hate relationship with Medtronic.
Why do I love it?  I have been an owner since 2010.  And have enjoyed a nice return on investment.  Medtronic has what I love about dividend growth investing:
Current income

Income growth from dividend increases

Solid share price appreciation
Why do I hate it?  Medtronic usually has a high price to earnings ratio.  And a low dividend yield.  Because of the low dividend yield, it is not a typical favorite of the dividend blogging community.
I plan to hold my current position for the long term.  While looking to add on any significant price weakness from current levels.
OTHER RELATED ARTICLES
I hope you enjoyed this article.  If so, here are a couple of others that you may find interesting:
Another dividend stock analysis in the health care sector:  Abbvie
The model portfolio where Medtronic resides:  The Dividend Deluxe
WHAT ARE YOUR COMMENTS?
Do you own or intend to purchase shares of Medtronic?  What do you think of the company's prospects?  Leave a comment and let us all know!
BE SURE TO SUBSCRIBE
As part of your subscription to Dividends Diversify, you will get 20 wealth building and investment tips free!  In addition, never miss a new post.  I will send a weekly email to all subscribers with a link to the current weeks new content.  Finally, thanks for visiting.
PINTEREST
Are you a Pinterest user?  Then be sure to follow Dividends Diversify on Pinterest by clicking this link:  Pinterest Home Page.  Then click the red follow button on the Dividends Diversify Pinterest home page.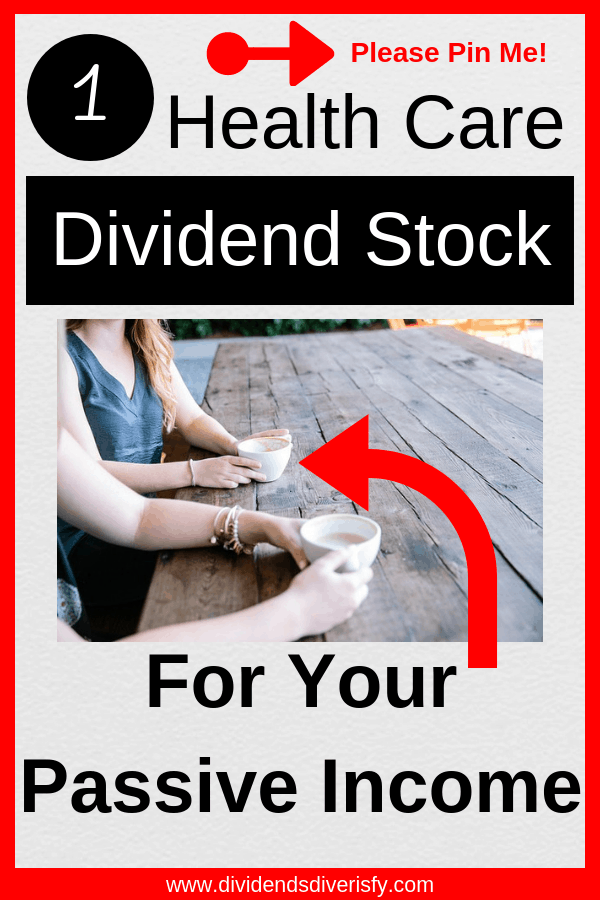 Disclosure & Disclaimer
This article, or any of the articles referenced here, is not intended to be investment advice specific to your personal situation. I am not a licensed investment adviser, and I am not providing you with individual investment advice. The only purpose of this site is information & entertainment. We are not liable for any losses suffered by any party because of information published on this blog. See this site's Disclaimer and Privacy tab for more information.