NEE Dividend Growth Has Been Outstanding
I want to work through a NextEra Energy (NEE) stock analysis and dividend review today. And take a close look at what is going on with this fine company and its stock.
Is NEE stock a good investment? Is NEE a good stock to buy? We will answer these important questions right away. Then dig into the details that support the answers.
And before we wrap up, I will close with a story about my history with NextEra Energy stock. And its growing dividend.
So, let's not delay. And dive into our NEE stock analysis and dividend review for today…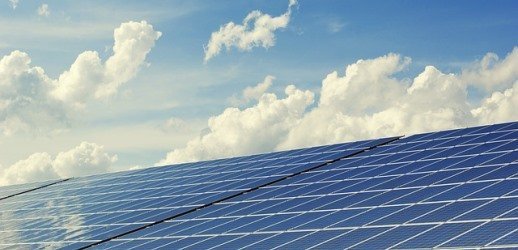 Disclosure: At no cost to you, I may get commissions for purchases made through links in this post.
Is NextEra Energy A Good Investment?
Yes. NEE is truly a high-quality dividend growth stock suitable for many investors' portfolios. It has some excellent qualities like:
Solid growth potential in renewable energy sources
A rapidly growing dividend
High grades for dividend safety
Ongoing opportunity for capital appreciation
A moderate risk profile because of its regulated utility operations
Is NextEra Energy A Good Stock To Buy?
NextEra Energy stock has performed so well. It always seems expensive.
If you are interested in the stock, consider a dollar cost averaging approach. Investing equal dollar amounts on a regular basis into NEE stock.
To hedge your bets. No matter what direction the stock price goes in the short-term.
Next, some background information on this company's business operations.
NextEra Energy Company Background
NEE is one of the largest electric power and energy infrastructure companies in North America. The company is also a leader in the renewable energy industry.
NEE has two primary businesses, FPL and NEER.
First of all, FPL is the largest electric utility in the state of Florida and one of the largest electric utilities in the U.S. FPL's strategic focus is centered on investing in electric generation, transmission, and distribution facilities.
They strive to deliver on their goals of low bills, high reliability, and outstanding customer service. Plus, clean energy solutions for their more than five million customers.
On the other hand, NEER is the world's largest generator of renewable energy. This energy is sourced from the wind and sun.
NEER's strategic focus is centered on the development, construction, and operation of long-term contracted assets throughout the U.S. and Canada. These assets include renewable generation facilities, natural gas pipelines, and battery storage projects. (source: about NextEra)
NextEra Energy Stock Symbol
NextEra Energy stock trades on the New York Stock Exchange (NYSE). It operates under the ticker symbol NEE (NYSE: NEE).
Furthermore, when I trade my dividend stocks. I use the Webull app. It's fast and powerful. And has great research tools.
Best of all? Stock trades are commission-free. You can learn more about Webull here.
Okay. Enough about NEE's business and stock symbol. Let's move to the facts and figures on the NEE dividend.
NEE's Dividend Rate Per Share
Annual stock dividend payments are quoted as a rate per share.
Known as the annual forward dividend rate. It is the last dividend payment approved by the company. Multiplied by the number of times a company pays dividends each year.
Dividend the rate by the stock price. And you have the stock's dividend yield…
NEE Dividend Yield
You will find that NextEra Energy is not one of the highest-yielding stocks. Especially in the utility sector.
Its yield is typically below my target range of 3-5%. That I use to screen for new investments.
In contrast, NEE dividend growth has been strong. More on that in a moment. But first, a few more facts and figures regarding the dividend.
How Often Does NextEra Pay Dividends?
NEE stock pays cash dividends every 3 months or 4 times per year. Each quarterly dividend payment is one-fourth of the annual dividend rate.
When Are NextEra's Dividends Paid?
What months does NEE make dividend distributions? That is our next question.
Well, the dividend payments are made on a consistent basis. Specifically, the months of March, June, September, and December.
This is a typical dividend payment pattern. For a U.S.-based company that pays regular dividends.
What Is The Ex-Dividend Date for NEE Stock?
For an investor to receive the next stock dividend payout from NextEra. They must complete their purchase BEFORE the ex-dividend date. NEE's ex-dividend date is during the last week of the MONTH PRIOR to when it pays a dividend.
Mind Your Dividend Dates
Note that the ex-dividend date is slightly different for each quarterly dividend payment.
So, it's best to check NextEra's dividend history page. Located on its investor relations website. For the exact date of each payment.
Or, be on the lookout for the latest press release. That announces the upcoming dividend payment for their stockholders.
Finally, understanding dividend dates. Is just one of many aspects of dividend mechanics.
NextEra Energy Dividend History
NextEra has an impressive record of dividend increases. Because they have increased their dividend every year since 1996.
NextEra Is A Dividend Aristocrat
This record makes NEE a dividend aristocrat. Dividend aristocrats have increased their dividends annually for at least 25 years in a row.
They are special companies, indeed. Certainly, some of the best dividend growth stocks you can find.
NEE Dividend Policy Transparency
Typically, NEE management is very transparent about its dividend plans.
So, I would like to use some past announcements to illustrate. Because it's great when a company tells me exactly what I can expect.
Here goes. Once again, just for example purposes…
"The board also approved an updated dividend policy for beyond 2020. It is expected to translate to a growth rate in dividends per share of roughly 10% per year through at least 2022.
And then more from management about the dividend…
"The board's approval to continue to grow our dividends per share in excess of our long-term expected adjusted earnings per share growth rate is a result of our success in executing on our industry-leading business strategy," said Jim Robo, chairman, and chief executive officer of NextEra Energy.
I absolutely love it when a company clearly communicates its future dividend payment intentions.
It has been typical for NextEra to revise and recommunicate its intentions. Because they can and do change.
Since paying dividends is not required. And a company can change its dividend policy at any time.
Next, let's see how NextEra's dividend growth rate has faired in recent years. To back up all of these glowing statements by company management.
NEE Stock Dividend Growth
The historical trend of NEE dividend increases has been impressive.
But what about future NEE dividend growth? Here's what I think…
Longer-term, I expect annual dividend growth to be about 7-9%.
Even with the fast-growing renewable power segment. And management's stated intentions to grow the dividend during the next couple of years. The past level of NEE dividend growth will be hard to sustain over the long run, in my opinion.
We will use my NEE dividend growth forecast a little later. For now…
NextEra Energy Revenue
Let's look at business fundamentals. Starting with revenues then earnings.
NEE revenues are based on the strength of:
Florida's economy
Renewable energy projects
Targeted acquisitions
NextEra Energy Earnings
While earnings per share also grow over the long run as the company invests in capital improvement projects.
The cost of these projects plus a profit margin is then passed on to their customers.  This is the essence of a regulated utility business model.
And the majority of NextEra Energy's business is regulated.  Providing for a great deal of predictability for future revenues, earnings, and cash flow.
Regulated utility stocks, like NextEra Energy, are some of the most stable stocks and most consistent stocks an investor can find.
NEE Stock Dividend Payout Ratio
Management has also commented in past on its attractive dividend payout ratio. Stating that is well-below its industry peer group.
A higher dividend payout ratio is typical for a regulated utility. For example, Dominion's dividend payout ratio has exceeded 90% in the recent past.
Generally speaking, a lower payout ratio is better for the investor.
Because it allows the company to maintain the dividend during difficult times.  And in NEE's case, increase it at a faster rate even when earnings growth slows.
NextEra Energy Financial Position
Next, let's check the strength of NEE's current financial position.
Credit Rating
Moody's and S&P typically rate NEE long term bonds with investment-grade evaluations.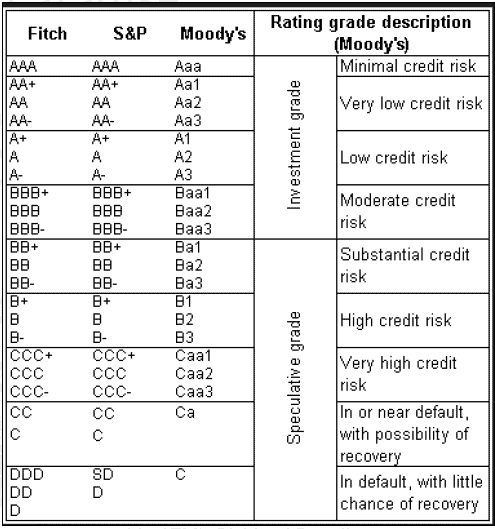 On a side note, be sure to keep an eye on your personal credit score. I check mine for free using Credit Karma. You can learn more about Credit Karma here.
Furthermore, investing in dividend stocks is just one aspect of solid money management practices. It's also a good idea to treat your entire financial picture as a business.
To do so, I manage all of my investments and spending in one place. By using web-based Personal Capital. You can learn more about Personal Capital here.
Debt Levels
Finally, NextEra's debt to equity ratio stands at a very comfortable level. Similar to or better than many of its peer companies.
So, all in all, NEE's balance sheet looks pretty solid. As compared to other regulated utilities.
NEE Dividend Safety
The NEE stock dividend compares well in terms of security versus other regulated utilities too.
Supporting this assertion is the modest dividend payout ratio. And, strong balance sheet and credit ratings.
This is good sign because dividends in the utility industry are not guaranteed. Even though the stocks are considered defensive investments.
As a result, I see little chance of a NEE dividend reduction in the foreseeable future.
Stock valuation is next. Then, I will wrap up.
NEE Stock Valuation
Let's look at NEE stock value using a the single stage dividend discount model.
NEE Dividend Discount Model
The NEE dividend discount model considers several of the factors discussed thus far. Specifically,
The current dividend payment
Estimated long term dividend growth rate
Plus my desired annual return on investment.
Using these assumptions, the NEE dividend discount model suggest the stock is undervalued.
But valuation measures can change quickly. Based on movements in the stock price. And changing business fundamentals.
So, be sure to do your homework. Before you invest.
For my buy target, I would like to see a lower price. Mainly because of the stock's low dividend yield.
Finally, allow me to close with my personal history with NEE stock…
NEE Stock & Dividend Analysis Wrap Up
NEE stock is a mid-size holding in my dividend stock portfolio. I only wish I had bought more NEE shares over the years.
Using NEE stock as an example, sometimes my biggest investment mistakes aren't the actions I take. In contrast, they are the actions I don't take.
And NextEra Energy stock. With its fast-growing dividend falls into that category. Let me explain.
Way back in 2009 I bought 100 shares of Florida Power & Light, also known as FPL Group.
You might remember 2009? Stocks had been crushed by a real estate bust and banking crisis leading to the deepest, darkest recession in most of our lifetimes. It was pretty ugly and at times it seemed the world as we knew it was coming to an end.
Before I move on with the story, just a quick side note for clarification. In March 2010, FPL Group changed its name to NextEra Energy, Inc. Our focus company and stock, today.
The company did this to modernize its company image. As it pursued rapid growth in renewable energy projects. But now, let me continue with my financial tale.
Did I Buy More Shares Of NEE Stock?
Normally, I establish a position in a dividend stock with multiple purchases over a period of weeks or months. Why? Because I never know where the stock is heading in the short term. So I like to hedge my bets with multiple smaller purchases.
Jim Cramer explains this investing technique on his CNBC TV show Mad Money. But this time around, I did not make any additional purchases.
Reinvesting My NEE Dividends Back Into NEE Stock
Fortunately, I did reinvest the NEE dividends for 4 years after my original purchase. Automatic dividend reinvestment added another 15 shares to my holdings. But I even stopped automatic dividend reinvestment in 2013 along with many of my other holdings.
I considered adding to my NEE stock position on a few occasions. But the stock's valuation always seemed too high. And that was not all…
The NEE stock dividend yield was too low for creating a consistent dividend income stream. In hindsight, a short-sighted perspective.
Very Close To An Add On Buy Of NEE Stock
I got very, very close to making additional purchases in late 2016 into early 2017. But we were moving and the Dividends Diversify family had a lot going on.
For a short time, we owned two houses. The old one we were selling and the new one we bought.
Because of this, my available funds for stock investments were in short supply. In addition, the market was unsettled and choppy at the time.
And, I was feeling a little more risk-averse than usual. So once again I did not purchase more NEE stock.
Related: 5 high growth dividend stocks for increasing passive income
My Biggest Mistake With NEE Stock
And today, more than 10 years later I still have those 115 shares that cost me a little more than $5,000.  The good news is the shares have increased in value several time over.  And I have collected many quarterly cash dividend payments.
So what is the bad news? I didn't add to my position in the early going like I usually do. Losing out on big investment gains.
And that leads me back to the moral of the story. Sometimes an investor's biggest mistakes are the actions we fail to take. Rather, than the actions, we do take.
To explain, all good investors should have 3 tools in their tool kit. I call them timeless investing principles.
3 Timeless Investing Principles
Every investor should have….
Well thought out investment objectives
A strategy to achieve those objectives
Consistent execution of that strategy
I failed at number 3 by not building my position in NEE shares of a good stock over time. And then letting the NEE dividends continue to roll in.
NEE Stock Performance
The result of this failure to execute my strategy?
Even with recent market volatility, the NEE stock price has skyrocketed. Add in the consistent quarterly dividend I missed out on collecting with additional investments, and you can see my pain. An opportunity lost.
Okay, that's my story. And I am sticking to it. Thanks for humoring me and letting me tell my tale.
Further Reading About Stable & Consistent Regulated Utility Stocks:
And Some Other Articles About Dividends & Dividend Investing
My Favorite Dividend Investing & Finance Resources
The dividend investing and personal finance resources I mentioned in this article are summarized here for your convenience.
I use all of them. To make the most of my money and investments.
Author Bio, Disclosure, & Disclaimer: Please join me (Tom) as I try to achieve my goals, find my next place to live, and make the most of my money. But understand, I am not a licensed investment adviser, financial adviser, real estate agent, or tax professional. I'm a 50-something-year-old guy, CPA, retired finance professional, and part-time business school teacher with 40+ years of DIY investing experience. I'm just here because I enjoy sharing my findings and research on important topics. However, nothing published on this site should be considered individual investment advice, financial guidance, or tax counsel. Because this website's only purpose is general information & entertainment. As a result, neither I nor Dividends Diversify can be held liable for any losses suffered by any party because of the information published on this blog. Finally, all written content is the property of Dividends Diversify LLC. Unauthorized publication elsewhere is strictly prohibited.
I own NEE stock and collect the NEE dividend.