Things To Know Before Moving To Ohio
Want to discover the pros and cons of living in Ohio?
If you answered yes. Then you have come to the right place.
Whether the benefits of moving to Ohio are on your mind. Or, you need to know the disadvantages of living in Ohio. Before you move.
Whatever the case, we have those topics covered. And more.
So, let's not delay. And dig into the living in Ohio pros and cons right away…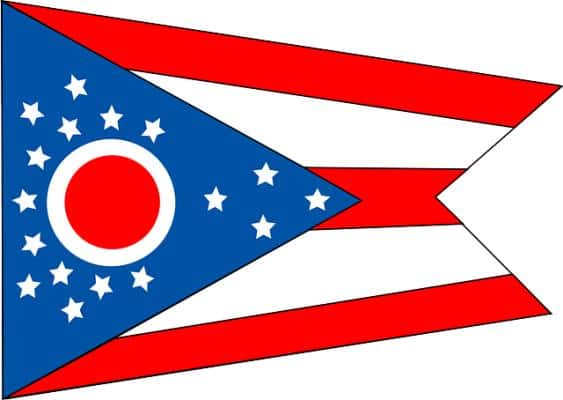 Disclosure: At no cost to you, I may get commissions for purchases made through links in this post.
Pros And Cons Of Living In Ohio
The top 10 pros and cons of Ohio include…
Opportunities for personal development
Low cost of living
Great cities to live in
Plenty of fun things to do
Easy access to major metro areas
Harsh and unpredictable weather
Deep political divide
Limited diversity
Questionable sports culture
Poorly ranked for happiness
We will go through each of these Ohio pros and cons in a moment. But first, I want to answer an important question.
It's just a guess. But I expect this one is on your mind. Specifically…
Is Ohio A Good Place To Live?
Out of all the states. Ohio is one that past and current residents either love or hate. In other words, there isn't a lot of middle ground.
So, why move to Ohio? Here you go…
Reasons To Move To Ohio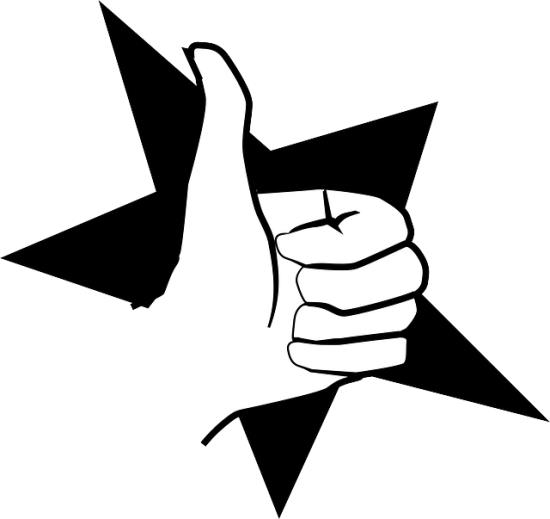 First of all, if you'd like to live in a state where you and your family can grow. Both personally and professionally. Life in Ohio may be the right choice.
Since the economy has evolved from its "rust belt" roots. Jobs are available. The school system is good. And there are some excellent colleges and universities to choose from.
Furthermore, home prices are more affordable than in most states. Contributing to an overall low average cost of living in Ohio.
Whether you choose to live in one of the state's high-quality cities. A small town. Or, are looking for country living in Ohio. Then there is an Ohio lifestyle option for you.
Finally, most people do not know this. That Ohio has plenty of natural beauty. That allows for outdoor recreation.
Plus plenty of commercial entertainment options too. For filling up your leisure hours with lots of fun things to do.
Then, when it's time to get out of town. Know that the state is centrally located. Within reasonable distances to some of the largest metropolitan areas of the Midwest and the United States as a whole.
Okay. You can see that there is plenty to like about living here.
But an article about the pros and cons of living in Ohio would not be complete.
Without addressing some of the bad things about Ohio too. Such as…
Reasons Not To Move To Ohio
First, there is the weather. A big reason why people look for a better location. And move out.
There are the cold winters. With lots of snow.
And the scorching hot summers. With plenty of humidity.
Furthermore, just like the weather. There are extremes related to politics.
Where republicans and democrats. Routinely battle it out. For power and control.
On the other hand, the diversity stops there. Since there is little of the ethnic variety.
Finally, the state just doesn't rank well. When it comes to the overall happiness factor. That can be so elusive in life.
Okay. With those highlights about Ohio living taken care of.
Let's dive into the details of the top 10 living in Ohio pros and cons. And take them one by one…
Opportunity For Personal Development
When it comes to improving one's life. Both personally and professionally.
This state may be for you. Here's why…
Evolving Economy
First of all, this state has a massive economy.
Based on the gross domestic product (GDP). It is one of the top 10 largest state economies in the country.
Initially known for manufacturing. Out of necessity, business in the state has evolved.
Attracting creative types, entrepreneurs, and young professionals.
According to WorldAtlas, the top industries include:
Aerospace and defense
Bioscience and healthcare
Education
Agriculture
Iron and steel
Motor vehicle assembly
I also want to throw consumer goods companies into the mix. And insurance companies too. Since they are well-represented in the state.
Furthermore, the state is home to many recognizable brands. And the companies that promote them.
Just to name a few. There are…
Kroger
Macy's
Procter & Gamble
J.M Smucker
Nationwide Insurance
American Electric Power
Good Year Tire & Rubber
On a side note. Since we cover dividend stocks on this site. As a form of income for retirement living in Ohio. Or, passive income no matter your age.
It is interesting to note. By looking at the above list. Ohio boasts some really good dividend-paying companies.
So, check out some of our dividend stock review articles. Before you go.
To sum it up, the state has a strong job market. So, no matter your skills. You can put them to good use in Ohio.
Speaking of skills. You can improve your capabilities (or your kids) here.
It is another one of the best things about Ohio. Since according to U.S. News…
Good School System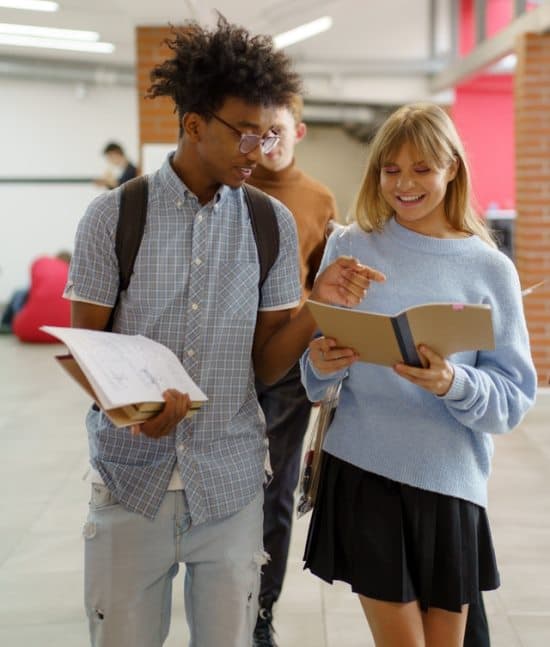 The school system is good in this state.
Ranking Ohio in the top half of all states. For their K-12 school programs.
Most noteworthy, kids test out well. For their reading and math skills.
But, that's not all. When it comes to furthering one's education in Ohio.
Top-Notch Higher Education
Because there are some top-rated colleges and universities here.
For example…
Case Western Reserve University in Cleveland
Ohio State University in Columbus
Miami University in Oxford
University of Dayton
University of Cincinnati
As a result, Ohio provides opportunities to improve your skills. Through education.
Then has jobs to put those skills to work. In a large and growing economy.
Okay. We are just getting warmed up. So, here is another one of the reasons to live in Ohio…
Low Cost Of Living
You can live here on the cheap. Since Ohio's cost of living is much lower than the national average.
While Ohio's largest cities. Specifically, Cincinnati, Columbus, and Cleveland.
They are far more affordable. Versus other Midwestern cities like Chicago. Located in the great state of Illinois.
To put this in perspective. Let's look at some numbers. Courtesy of BestPlaces.net.
Housing Prices When Living In Ohio
Starting with the state's median home value. It is very affordable.
At almost 40% lower. Versus the national average.
Also, rent for a 2-bedroom apartment is financially attractive.
Running nearly 30% less. Versus the average across the United States.
But, the savings do not stop there….
Other Costs Of Living In Ohio
Groceries and transportation. Both cost less here. 4% and 16% lower, respectively.
And the state shines. When it comes to the cost of health care. It's more than 10% lower than average.
As a result, your Ohio lifestyle comes with a decent price tag.
Helping you stretch your dollars. A lot more than most places in the country.
Here are a few tips and tools that I suggest. To make even more of your precious dollars…
Ways To Save More Money Living In Ohio (or anywhere)
First of all, maintain a high credit score. So you can get the best deal on a mortgage. Or, a new apartment lease.
You can check your score for FREE. Using Credit Karma. Then get busy improving it.
On the other hand, you might be ready to buy a house. If so, shop for the best mortgage rates online.
Next, get cashback. From all of your online purchases. By signing up for the Rakuten cash rebate app.
This will be useful if you desire to buy online and save time with home delivery.
Plus, get a bonus. Since Rakuten even gives you 10 dollars in cash. After coming on board. And making your first purchase.
Next, save even more when you are grocery shopping.
So, you should know that Kroger is one of the most convenient options here since the big grocery chain is headquartered in the state.
Last but not least. Another financial point. And then I will move off the topic of money…
Manage Your Money Better Living In Ohio (or anywhere)
It is important to get a handle on all of your finances.
When considering the pros and cons of moving to Ohio. Or anyplace, for that matter.
Whether preparing a budget. Just checking your accounts online. Or, managing your investments.
Do these tasks quickly and for FREE. By using the online tool from Empower.
Because Empower saves time and makes managing your money less of a chore.
Best of all. These money tips and tools work anywhere you choose to live!
And they are all FREE to sign up and use.
So don't delay. Start saving! And managing your money better right away.
Okay. I'm done pounding the table. About money!
Next up. Some suggestions on where to live in "The Buckeye State". As the pros and cons of living in Ohio continue.
Great Cities To Live In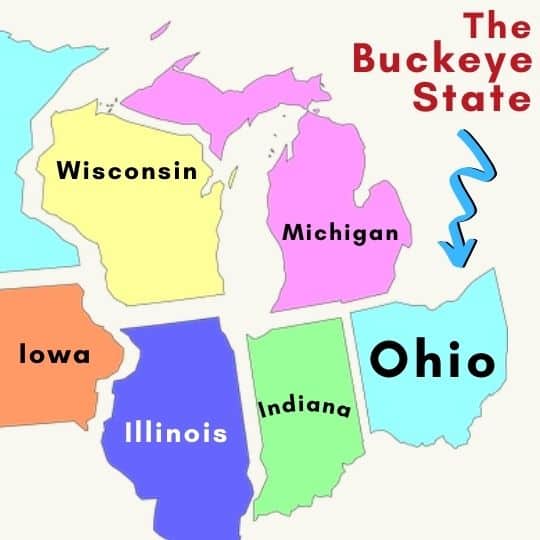 Since the state has some larger size cities. With a small-town feel. It's one of the good things about Ohio.
Unless you have your heart set on a small town. Which are too numerous to mention.
Or, rural living in Ohio, on some good farmland.
Then be sure to consider "the 3 C's": Columbus, Cleveland, or Cincinnati.
Here's a little bit on what each one is all about…
Columbus
Columbus is the largest city based on population. The state capital of Ohio. And located in central Ohio.
In addition to being home to Ohio State University. Including the nearly 70,000 students that attend this school.
The city has a unique culture. Is home to many businesses large and small. And has a workforce full of energy and creativity.
Cleveland
Then, to the north, on the shores of Lake Erie. Here you have the city of Cleveland.
You might not believe it. But the cultural aspects here are outstanding.
First, the food scene is great. Rivaling much larger cities.
Further, there is an abundance of parks and nature preserves. With the family-friendly recreational opportunities, they offer.
And not to forget. There is the music scene.
From the symphony orchestra. To the Rock & Roll Hall of Fame!
Cincinnati
Finally, we have Cincinnati. To the south and located by the Ohio River. Across from the border state of Kentucky.
With 3 professional sports teams, famous chili recipes, and a good dose of culture.
All giving this place a pleasant character of a larger city. Without the crowds and hassles.
So, discover Cincinnati living. You may find it to be a hidden gem.
Next, whether you are retired. Or, going to school, working hard, or both.
Then having many options for recreation is required. And this is another one of the cool things about Ohio.
Plenty Of Fun Things To Do
Since the state has natural beauty to enjoy. Leading to outdoor recreation. Plus commercial entertainment options too.
Let's discuss…
Natural Beauty When Living In Ohio
The natural landscape is diverse here.
First, you have Lake Erie. And its shoreline in the northern part of the state.
Plus flat terrain. North of the Ohio River. Where the river forms the state's southern border.
There you will find fertile gardens. And great farmland.
Moving to the southeast quadrant. Begin the foothills of the Appalachian Mountains. Before entering the border state of West Virginia.
Finally, almost anywhere. You can be sure to enjoy the changing colors of autumn.
Since the beauty of the turning leaves here. Is one of the state's best-kept secrets.
Then, for the outdoor enthusiast. One of the great things about Ohio. It has many places and activities to enjoy.
Outdoor Activities When Living In Ohio
First of all the state park system is very nice. Most noteworthy it is free to enjoy. Unlike other states that charge admission fees to their parks.
They are great for hiking, trail running, nature strolling, and picnicking. So, invite your friends and family. And have a great time in some of the best the Midwest offers.
Some of the popular parks and forests in Ohio include:
Cuyahoga Valley National Park
Hocking Hills State Park
Hopewell Culture National Historical Park
John Bryan State Park
Kelleys Island State Park
Maumee Bay State Park
Salt Fork State Park
Wayne National Forest
Then there is Put-in-Bay.
It is an island that sits in Lake Erie. Near the Canadian border. Where thousands of people visit and recreate every year.
Finally, deer, turkey, and pheasant are plentiful in the state. Making hunting a seasonal leisure pursuit for many.
But when you are done enjoying the great outdoors. There are still more interesting things about Ohio. To fulfill your entertainment needs…
Commercial Entertainment Options
So, let me rattle off of a few. To whet your appetite. About some great places for the public to enjoy here.
Starting with what is known as the Roller Coaster Capital of the World…
Cedar Point Amusement Park – Sandusky
Cleveland Museum of Art
Columbus Zoo and Aquarium
Fountain Square – Cincinnati
Franklin Park Conservatory Gardens – Columbus
Kings Island Amusement Park – Mason
National Museum of the US Air Force – Dayton
Pro Football Hall of Fame – Canton
Rock & Roll Hall of Fame – Cleveland
Then, last but not least. I've got one more of the great things about Ohio…
Easy Access To Major Metro Areas
Because sometimes. No matter where you choose to live. You just have to get away.
For business. Or, hopefully, just for pleasure.
If so, Ohio is well connected by the interstate highway system.
As two interstate highways (I75 and I77) run north to south.
One (I71) cuts a diagonal line through Ohio. From the northeast to the southwest
And finally, I70 and I90 run east-west.
Then, it's good to know. That Ohio is halfway between Chicago and New York City.
Allowing residents access to what these world-class cities offer. Each is within a 6-8 hour drive from Columbus.
Finally, there are multiple international and regional airports to choose from. For getting exactly where you want to go. Anywhere in the United States. Or, the world.
Next up. This review of the pros and cons of living in Ohio. Would not be complete.
Without addressing some of the bad things about Ohio. So, let's do that now…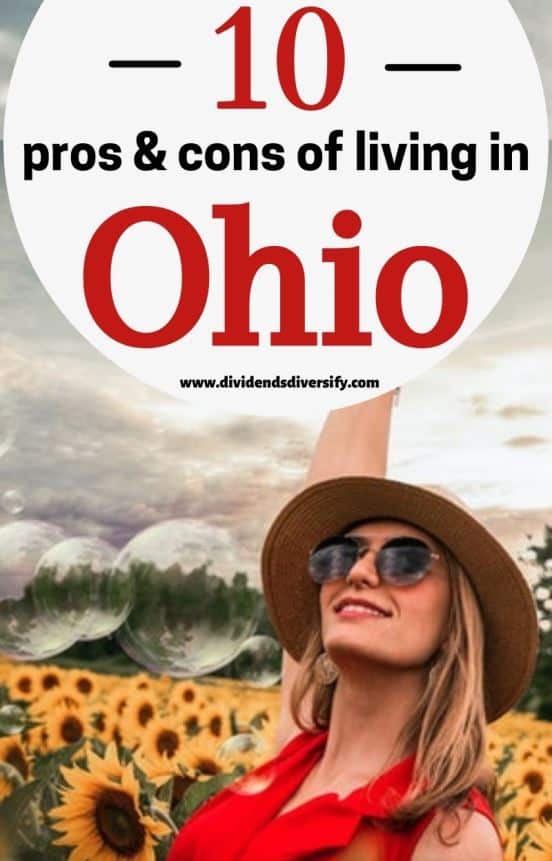 Harsh And Unpredictable Weather
First, there is the bad winter weather here. Since it can be brutal
Filled with intense blizzards. And heavy snowfall especially near Lake Erie.
Lake effect snow is common. Occurring when warm air rises off the lake. And mixes with cold air coming down from Canada.
The corridor for lake effect snow roughly follows Interstate 90. Starting in and around Sandusky Ohio.
Continuing through Buffalo and into the upstate New York region. To Rochester and beyond.
On the other hand, summers can be intense too. With heavy thunderstorms. 100-degree temperatures. And high humidity.
Throw in a large share of cloudy, damp, grey days throughout the year. Seasonal allergies in the spring. As well as the risks of tornadoes.
And one thing is for sure. You will come to appreciate the relatively few sunny, warm, comfortable days. That Ohio has to offer.
Remember this too. It is a big state. So choose your location carefully. Since the climate varies.
For example, if you want to avoid the worst of the winter weather. Be sure to settle in the southern half of the state.
As a result, when it comes to the weather, you won't confuse any place in Ohio. With the ideal climate, San Diego has to offer, for example.
Next, depending on your take on things. I have another one of the cons of living in Ohio…
Deep Political Divide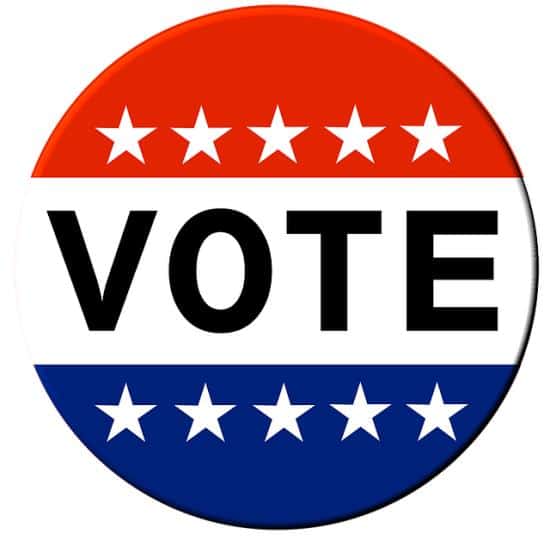 It is known as a battleground state. Also called a swing state.
Since the results of the presidential election in Ohio. Will often determine the country's candidate of choice.
Whether it falls to the republicans. Or, the democrats. The state plays a big part in making that choice.
As a result, Ohio gets a heavy dose of political ads and campaigning politicians. Plus the attention of the nation during the election cycles.
So, it's a fairly diverse state. As it relates to politics.
With plenty of red voters. Being conservative Christians. Believing in the right to life. Liking their guns. And want a strong-willed America first agenda.
On the other hand, there are many progressive areas too. Full of liberals. With opposing views.
Thus, if you need to reside in a state. With a lot of people with like-minded political views. You may struggle here.
Next, I have another one of the potential reasons not to live in Ohio. And it seems a bit ironic to me…
Limited Diversity
Since ethnic diversity is limited. Even though political diversity is not.
As the state is comprised of over 80% white people. Making it one of the least diverse states in the country. Related to ethnicity.
Furthermore, in some areas, segregation still exists. Even though people are relatively low-key about it.
On the other hand, it is interesting to note. That Ohio has the largest Amish population in the world.
At nearly 60,000 people. Mostly in the northeast part of the state. And extending into the state of Pennsylvania.
Furthermore, the Amish country is a big tourist draw.
Where visitors can catch a glimpse into the culture. And see firsthand how the group leads a simpler way of life.
Next up. Another one of the bad things about living in Ohio…
Questionable Sports Culture
Since sports fans here can be a bit unruly. As they go to extremes to support their teams.
First, Ohio State University fans are sometimes considered obnoxious. Especially when it comes to their longtime rivals in Michigan.
Second, Cleveland Brown fans used to have a very bad reputation. Although they have calmed down a bit more recently. As the team has endured so many losing seasons.
Known for their "Dawg Pound". It wasn't uncommon in years past. For these fans to throw things at the visiting team.
Finally, Cleveland was thought to have a professional sports curse. Having a 52-year drought between championship teams.
The curse was broken by the one and only LeBron James. Who is native to Ohio. And he did it with the NBA's Cleveland Cavaliers back in 2016.
Finally, the last of my worst things about living in Ohio. Then I will wrap up. I promise.
Poorly Ranked For Happiness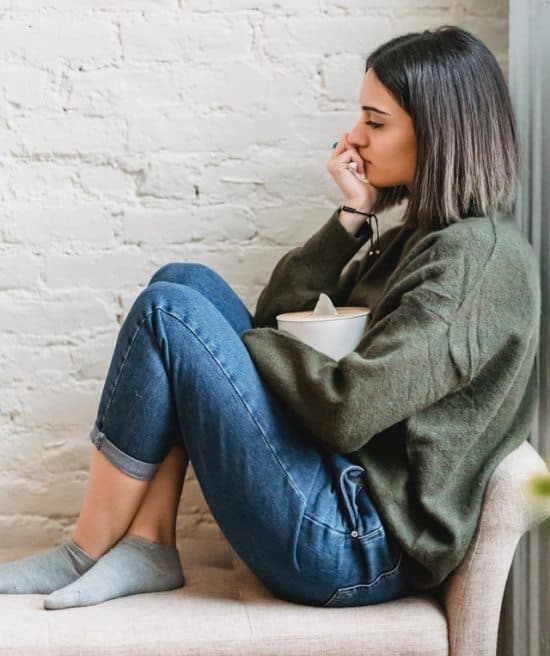 Let's just call this one the happiness factor.
Because according to WalletHub. Ohio ranks in the bottom one-quarter of all states for happiness.
The study took into account:
Emotional & physical well-being
Work environment
Community & environment
The state has other more specific issues too. That may contribute to the lower Ohio quality of life ratings.
Not that Ohio is the only state that experiences these problems. Such as drug addiction, poverty, and crime. But, they certainly exist here.
Okay. That's all I have for today about living in Ohio pros and cons.
Allow me to wrap up with a summary.
Pros And Cons Of Living In Ohio
Top 10 moving to Ohio pros and cons:
Opportunities for personal development
Low cost of living
Great cities to live in
Plenty of fun things to do
Easy access to major metro areas
Harsh and unpredictable weather
Deep political divide
Limited diversity
Questionable sports culture
Poorly ranked for happiness
Hopefully, the discussion on these points has helped you to address some important questions. Such as…
1) What is Ohio like?
2) Should I move to Ohio?
3) What are the retiring in Ohio pros and cons?
Most of all, good luck with your decision. No matter where you choose to live.
More Reading About Living In Ohio And Beyond
Make The Most Of Your Money Living In Ohio (or anywhere)
I mentioned several money-saving tools in the article. And have summarized them here for your convenience…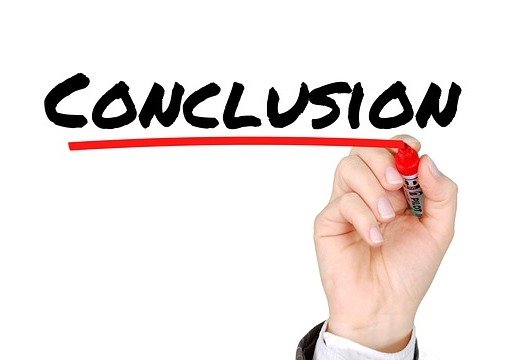 Author Bio: Tom Scott founded the consulting and coaching firm Dividends Diversify, LLC. He leverages his expertise and decades of experience in goal setting, relocation assistance, and investing for long-term wealth to help clients reach their full potential.
The Pros And Cons Of Living In Ohio Explained