The Sysco Dividend Survives Uncertain Times
Let's see what a Sysco stock analysis and Sysco dividend review tell us.
After all, dining out has taken a big hit in recent years. And that's a large part of Sysco's business.
Is the Sysco dividend safe? Will it grow? Is Sysco stock a good buy? We will answer these questions and more.
And before you go. Be sure to check out the dozens of dividend stock reviews and dividend investing articles. That Dividends Diversify has to offer.
But now, let's get on with today's main course, a Sysco dividend stock analysis.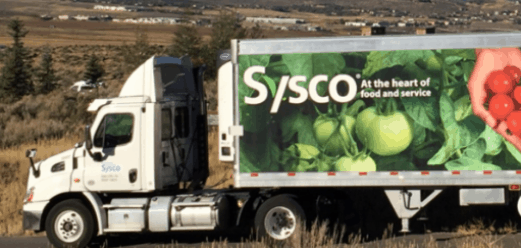 Disclosure: At no cost to you, I may get commissions for purchases made through links in this post.
Sysco Stock Analysis And Dividend Review: Key Takeaways
1. Sysco's stock has held up well considering the financial impact the company has faced from the global health crisis.
2. Furthermore, Sysco is a Dividend King stock, having paid rising dividends per share for more than 50 years in a row.
3. Although it is noteworthy that the company elected not to increase the dividend during its typical increase cycle during 2020. But, dividend growth has resumed again!
4. The dividend appears safe for the short-term, but longer-term dividend safety is based on a return to safe dining options away from home.
5. Sysco stock does not appear to be a good buy at this time. The company is carrying large amounts of debt. And the stock looks overvalued.
Resource: Manage all your finances for free with Personal Capital
With those key points taken care of. Let's dive into the details about Sysco, analyze Sysco stock, and check the Sysco dividend metrics.
Sysco Company Background
Sysco is a global leader in selling, marketing, and distributing food and non-food products. Their primary customers are restaurants, healthcare businesses, educational institutions, and lodging establishments.
The company is comprised of four business groups:
US Broadline is the largest. It distributes a full line of food and non-food products to independent restaurants, chain restaurants, healthcare institutions, and educational facilities across the US.
Specialty meets the needs of customers looking for unique and differentiated produce, meat, or seafood products.
International supports customer's food and non-food product needs in many different countries outside of the US.
Sygma focuses on the logistics of working closely with centralized corporate purchasing systems of large national restaurant chains.
Revenue is reported by business segments. The chart below shows the relative size of each segment based on their share of the revenue.
Chart 1: Sysco Revenue By Segment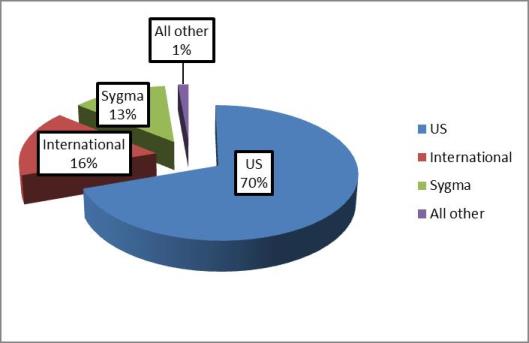 Sysco Growth Strategy
Sysco's growth strategy is based on a few key areas.
Leverage scale as the largest foodservice operator in the US to optimize costs and increase market share
Grow internationally where the company remains a much smaller player
Support global growth with strategic and tuck-in acquisitions
Sysco Stock Symbol
Finally, Sysco stock trades on the New York Stock Exchange. Using the stock symbol SYY (NYSE: SYY).
Resource: Trade stocks for free with Webull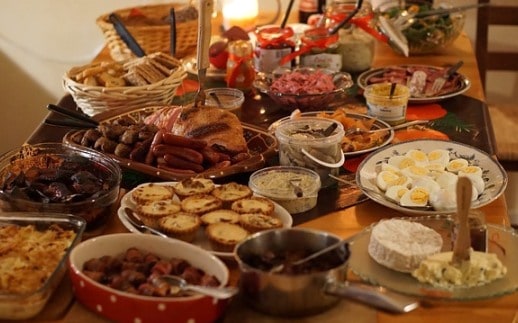 Next, let move onto the Sysco dividends: what are they and how do they work?
Does Sysco Pay Dividends?
It's always nice to start with an easy question. And the answer is?
Yes. Sysco stock pays dividends. And has done so on a regular basis. For a very long time.
What Is Sysco's Dividend Rate Per Share?
Sysco pays an annual forward dividend of $1.88 per share.
The annual forward dividend is the most recent quarterly dividend approved by Sysco's board of directors. Multiplied by the number of times a year the company pays its dividend.
Sysco Dividend Yield
The dividend rate gives us a 2.4% Sysco dividend yield. At the recent stock price.
Dividend yields can change rapidly. Since they move in the opposite direction of the stock price.
So, be sure to check with your broker for the latest dividend yield.
How Often Does Sysco Stock Pay Dividends?
Sysco stock pays dividends 4 times per year. And does so in 3-month intervals. Each quarterly dividend payment is one-four of the annual dividend rate.
When Does Sysco Pay Dividends?
The company's dividends are paid during these months: January, April, July, and October.
During these months in which dividends are paid. Expect to receive your cash on approximately the 25th day. Give or take a day or two.
The payment date changes slightly each quarter. Depending on how the calendar falls.
So, it's a good idea to check Sysco's investor relations website. If you want to know the exact timing of dividend payments for your dividend income calendar.
Sysco's Ex-Dividend Date
As an investor in Sysco stock, you must complete your purchase before the ex-dividend date. That is if you want to receive the next stock dividend payout.
First of all, Sysco's ex-dividend date usually (but not always) falls during the SAME month in which its quarterly dividend is paid.
Furthermore, Sysco stock goes ex-dividend during the first week of these months.
To put it another way, ex-dividend is about 3 weeks prior to when the dividend is paid.
Since Sysco's ex-dividend date is slightly different each quarter. Once again, it is best to check its investor relations site for the most recent information.
Sysco Dividend History
First of all, Sysco was founded in 1969.
Furthermore, it became a publicly traded company the next year.
Finally, the company pays dividends every quarter. And has done so since it went public in 1970.
Sysco Is A Dividend King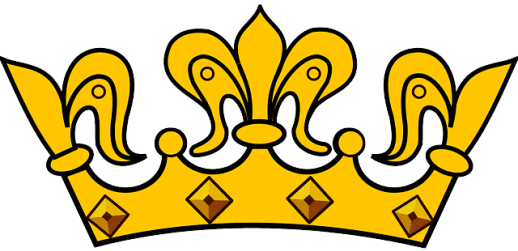 Each year, since Sysco began paying dividends. Management has increased the payout. This number of consecutive annual dividend increases makes Sysco a Dividend King.
To become a Dividend King, a company must have paid increasing dividends for at least 50 years in a row. Only a handful of elite businesses have achieved this type of status.
Investing in Dividend Kings is a great strategy for anyone. But, especially for beginning dividend investors. Building a dividend portfolio from scratch.
Let's see what the more recent dividend growth rate looks like next…
Sysco Dividend Growth Rate
Up until the fiscal year 2021, Sysco's dividend growth had been accelerating. This was after several years of sub-par dividend increases from 2011-2016.
Table 1: 7-Year Sysco Compound Annual Dividend Growth (through fiscal year 2021)
| | | | |
| --- | --- | --- | --- |
| 1 Year | 3 Years | 5 Years | 7 Years |
| 7.1% | 9.3% | 8.1% | 6.7% |
Sysco Dividend Increase: Fiscal Year 2020
The dividend increase announced in November 2019 for the fiscal year 2020 was outstanding. Management increased the Sysco dividend by 15.4%!
Sysco Dividend Increase: Fiscal Year 2021
On the other hand, Sysco typically announces its dividend increases in November. But they chose to delay the dividend increase at that time.
And it comes as no surprise to me. The company was severely impacted by restaurant closures. Due to the global health crisis.
Furthermore, to maintain its status as a Dividend King, Sysco had to pay a higher quarterly dividend before the end of the calendar year 2021.
And they did do so. Even if it is was a small increase.
Because it is the act of paying a higher dividend rate each calendar year. Not increasing the quarterly dividend each year. That qualifies a company as a Dividend King.
To better explain, Sysco can skip it's typical November dividend increase as it did. Approve and pay a higher quarterly dividend before the end of the calendar year 2021. And still, maintain Dividend King status.
It all depends on the timing of dividend payments and when they increase their dividend rate. And I know, that seems a little confusing.
Sysco Dividend Policy
To my knowledge, Sysco does not have a stated dividend policy. But it is clear from management's historical actions that they intend to:
Pay quarterly cash dividends every year, and
Increase those dividend payments on an annual basis
Let's move to financial reporting and business fundamentals next. It's here that we will see the impact of the global health crisis on Sysco's business.
Sysco Revenue Trend
First of all, the company operates in slow-growth business markets that are partly dependent on
A healthy economy
Solid consumer spending
Economic growth
Furthermore, Sysco is the largest food service distributor in the US. However, the market is very fragmented with many smaller and regional competitors.
So, revenue growth is constrained by competition and economic growth. But revenue increases are generated from:
Overall growth in the economy
Taking market share from competitors, and
Acquisition of competitors
As a result, Sysco had consistently delivered annual revenue gains. Until 2020.
Chart 2: Sysco 7-Year Revenue Trend
But, no one anticipated the events of 2020. And how they would impact our food consumption behaviors.
We all have to eat. But, we can choose to prepare meals and eat at home. When the economy or our finances hit a rough spot.
Finally, you can see above in Chart 2 how restaurant closures. And stay-at-home restrictions took a bite out of Sysco's revenues.
Sysco Dividend Payout Ratio Based On Earnings
With a booming economy, earnings growth started to accelerate in 2017. And had been a catalyst for dividend increases.
But with the recent business contraction, the dividend per share exceeds earnings. Which brought a slow-down to the company's dividend growth.
Chart 3: 7-Year Sysco Dividends & Earnings Per Share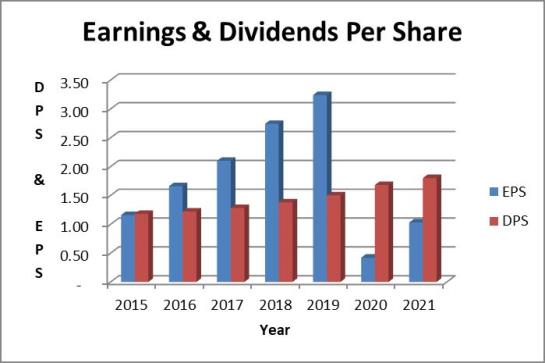 In Sysco's case, the dividend is not sustainable. At least not in the long term. So, we will need to see a continuing economic and business turnaround for Sysco to maintain its dividend safety.
Let's see how the dividend stacks up against cash flow next…
Sysco Dividend Payout Ratio Based On Free Cash Flow
As shown in the chart below, Sysco's cash flows cover the company's dividends.
And the coverage improved during the fiscal year 2021. This is a good sign.
Chart 4: 3-Year Sysco Dividends And Cash Flow Trend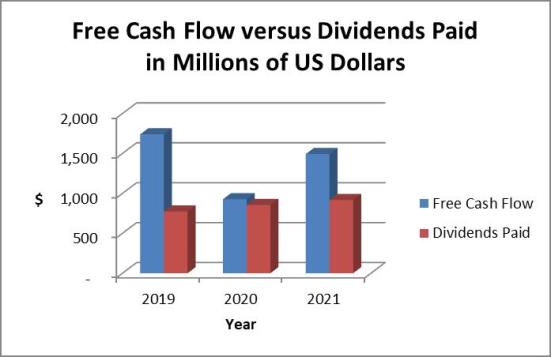 In a typical year, any remaining cash is mainly allocated to
Share buybacks
Acquisitions
Debt service
Of course, the most recent years are not typical. As share buybacks and acquisitions were curtailed.
Next, our Sysco stock analysis continues with a check on financial position. A strong financial position is important for a good dividend stock. In order to maintain its dividend during difficult times.
So we will look at credit ratings. And debt levels.
Sysco Credit Rating
Knowing a company's credit rating can be helpful. I use it as one indicator of dividend safety.
A corporation's credit rating is similar to how your personal credit score works. Higher ratings mean lower risk to those who lend the company money. Put another way, higher ratings mean lenders will be more likely to get their loans paid back.
Resource: Check your credit for free with Credit Karma
Sysco has a lower credit rating as compared to most quality dividend-paying companies. They are rated BBB- and Baa1 by S&P and Moody's, respectively.
As indicated in the chart below, that is still investment grade, but with moderate credit risk. Not surprisingly, the ratings are slightly lower than they were a few years ago.
Table 2: Credit Rating Evaluation Grid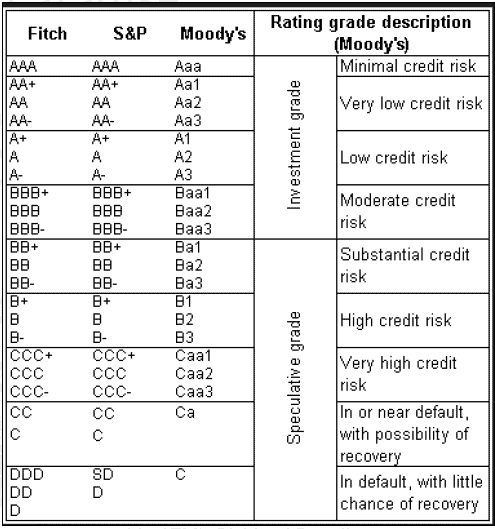 Sysco Debt To Equity
A weak spot for Sysco in its financial position is leverage. Why? The company carries a large amount of debt.
It's never a good sign to go into a business downturn. Or encounter financial difficulties with a large amount of debt.
Sysco's debt to equity ratio is very high. So, Sysco is much more leveraged than a strong dividend-paying company that I follow here at Dividends Diversify.
Higher debt levels are likely a reason for the credit ratings to be at the very low end of investment grade.
Is The Sysco Dividend Safe?
I see a moderate risk for Sysco's dividend safety. But, I do not expect a dividend reduction from this stock to be forthcoming.
One key question to ask is, "what is the stock market telling us?".
With a dividend yield of less than 3%, the collective minds of investors are telling us Sysco's dividend is safe. Otherwise, Sysco's dividend yield would be much higher.
However, I also don't have a crystal ball. And for Sysco's current dividend to be secure in the long term, we need dining away from home to return to pre-pandemic levels.
And for the economy to remain on solid ground.
Sysco Dividend Safety Score From Utility Forecaster
Also, one of my favorite investment newsletters is Utility Forecaster. As the name implies, the publication primarily focuses on the utility sector. But recently, it has broadened out to cover some other industries. Mainly consumer staples.
Furthermore, Utility Forecaster has a proprietary dividend safety score. And provides it for all of the stocks that it covers.
Sysco's dividend safety scores 5 points out of a possible 8. This is a good dividend safety rating coming from Utility Forecaster, in my opinion.
Sysco Dividend Growth Projection
For each dividend stock that I own, I make a projection of future dividend growth. Doing so helps me plan my future income. And, provides an expectation to compare future dividend increases against.
I base my projection on several factors including:
Historical dividend growth
Dividend payout ratios
Stated dividend policy (when provided)
Business fundamentals
Business strategy and its growth potential
Sysco's dividend situation is a very unique case right now. And to forecast dividend growth, I need to assume life will return to "near-normal".
But even if it does, I expect Sysco to be very cautious with their cash. And start to allocate more to debt reduction than they have in the past.
So, in the long run, I can't see the dividend rate going much above 4-5%.
Okay now. There's more.
Our Sysco stock analysis would not be complete without a check on valuation. Let's do that, then wrap up.
Resource: Stock analysis provided by Motley Fool
Is Sysco Stock A Good Buy?
Sysco stock does not appear to be a good buy at this time.
It looks overvalued, in my opinion. Said another way, it is expensive considering the risks and uncertainty involved.
To me, it doesn't look like the stock market has factored in all of the business risks Sysco is facing.
So, let's look at a few valuation measures to prove this out.
Sysco Dividend Discount Model
The single-stage dividend discount model shows Sysco stock to be overvalued. The model uses the current annual dividend rate. My dividend growth forecast and the desired return on investment of 9%.
Based on these assumptions, the dividend discount model tells us the shares are significantly overvalued.
Partly because this valuation model penalizes slow-growing dividends.
Morningstar Fair Value Estimate For Sysco Stock
Similarly, the investment analysis firm Morningstar places a fair value rating of $71 per share on Sysco stock (at the time of this update).
Another sign the stock is overvalued. When the fair value estimate is compared to the recent stock price.
Resource: Get high-quality stock analysis from Morningstar
Utility Forecaster Buy Target
Utility Forecaster has a buy rating on Sysco stock. With a buy limit price of $89 per share.
I would say this indicates Utility Forecaster is optimistic about Sysco's prospects.
Sysco Dividend Stock Analysis Wrap Up
Sysco stock holds a mid-size position in my dividend stock investment portfolio.
I won't be adding to my position at current prices. Because of the relatively low dividend yield, high stock valuation, and business risks. Plus the uncertainty involved with dining out right now.
What if I didn't own Sysco stock?
I would not initiate a position at the current price levels.
Resource: Dividend stock recommendations from Simply Investing
On the brighter side, I do believe Sysco has a good opportunity to pick up market share. From weaker competitors during these difficult times. And may emerge a stronger company when the health crisis subsides.
I'm just not sure I have the desire to see that scenario through. On the other hand, I will hold my shares.
Since it's hard for me to walk away from a Dividend King! Like Sysco.
Regardless, I will keep an eye on the high debt levels. And the company's all-important business fundamentals moving forward.
More Reading About Dividend Stocks & Dividend Investing
My Favorite Dividend Investing & Finance Resources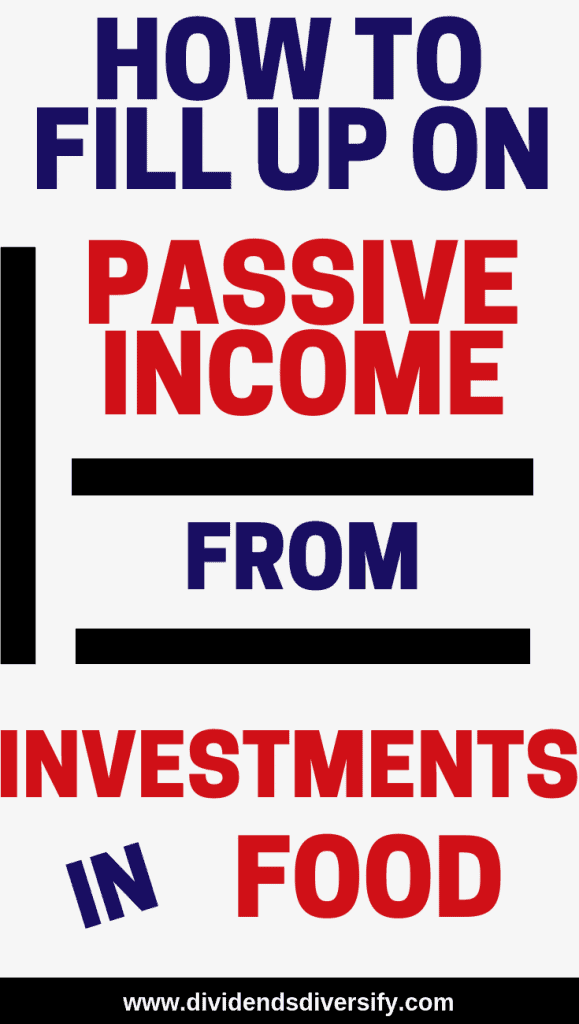 Disclosure & Disclaimer: I am not a licensed investment adviser, financial adviser, or tax professional. And I am not providing you with individual investment advice, financial guidance, or tax counsel. Furthermore, this website's only purpose is information & entertainment. And we are not liable for any losses suffered by any party because of information published on this blog.
I own Sysco Stock and collect the Sysco dividend