Sysco Dividend Stock Analysis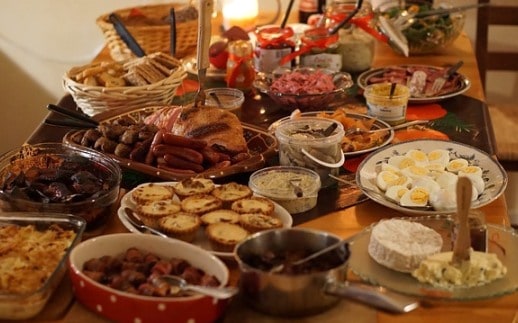 Eating is about as essential as it gets.
And, I like to fill my dividend stock investment portfolio with companies that provide essential products and services.
Why? Because durable business models persist no matter the economic environment. So, they are great for dividend-seeking investors like you and me.
Related: How to assess a business as a dividend investor
Today, let's fill up on the foodservice distributor Sysco. Sysco plays a big role in what we eat outside our homes.
Along our journey, we will see how the Sysco dividend and Sysco stock can be a valued holding in an investor's dividend stock portfolio.
So let's get on with today's main course, a Sysco dividend stock analysis.
Sysco Company Background
Sysco is a global leader in selling, marketing and distributing food and non-food products. Their primary customers are restaurants, healthcare facilities, educational institutions, and lodging establishments.
The company is comprised of four business groups:
US Broadline is the largest. It distributes a full line of food and non-food products to independent restaurants, chain restaurants, healthcare institutions and educational facilities across the US.
Specialty meets the needs of customers looking for unique and differentiated produce, meat or seafood products.
International supports customer's food and non-food product needs in 90 different countries around the world outside of the US.
Sygma focuses on the logistics of working closely with centralized corporate purchasing systems of large national restaurant chains
Revenue is reported by business segments. The chart below shows the relative size of each segment based on their share of the revenue.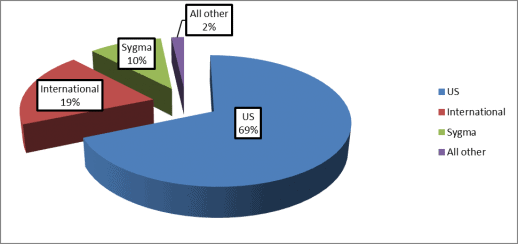 Finally, Sysco stock trades on the NYSE under the symbol SYY.
Sysco Growth Strategy
Sysco's growth strategy is based on a few key areas.
Leverage scale as the largest foodservice operator in the US to optimize costs and increase market share

Grow internationally where the company remains a much smaller player

Support global growth with strategic and tuck-in acquisitions
Sysco Dividend Yield
Sysco stock pays an annual forward dividend of $1.80 cents per share. This is a 2.2% Sysco dividend yield at the recent Sysco stock price.
Sysco Dividend Growth Rate
| | | | |
| --- | --- | --- | --- |
| 1 Year | 3 Years | 5 Years | 7 Years |
| 12.0% | 9.5% | 7.3% | 6.2% |
Sysco's dividend growth has been accelerating during the last 2-3 years. This, after several years of sub-par dividend increases from 2011-2016.
The most recently announced dividend increase for 2020 was outstanding. Management increased the Sysco dividend another 15.4%!
Consecutive Years Of Sysco Dividend Growth
This last Sysco dividend increase represents the 51st consecutive year management has increased the dividend.
Only a handful of companies have achieved this type of record. Companies that achieve 50 or more consecutive years of dividend increases are known as Dividend Kings.
Related: 3 Dividend Kings for dividend growth
To my knowledge, the company does not have a stated dividend policy. But it is clear from management's historical actions that dividend increases each year are a very high priority. The major question is how much will the annual dividend increase be.
Sysco Revenue Trend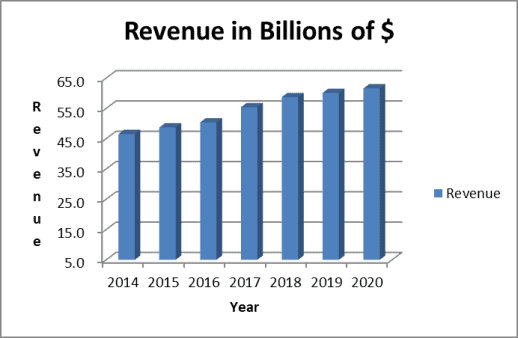 Sysco operates in a mature segment that is partly dependent on
A healthy economy

Solid consumer spending

Economic growth
We all have to eat. But, we can choose to prepare meals and eat at home when the economy or our finances hit a rough spot.
Sysco is the largest foodservice distributor in the US. However, the market is very fragmented with many smaller and regional competitors.
So, revenue growth is constrained by competition and economic growth. And revenue increases are generated from:
Overall growth in the economy

Taking market share from competitors, and

Acquisition of competitors
As a result, Sysco has delivered 5% annual revenue gains on average in recent years.
Sysco Dividend, Earnings & Payout Ratio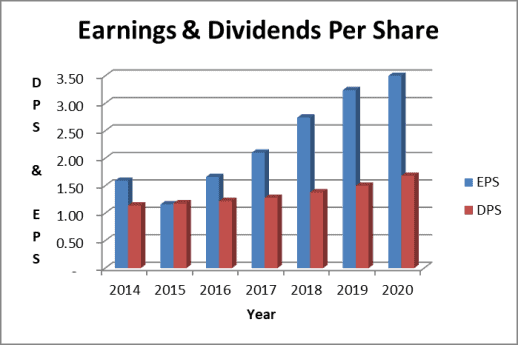 Earnings growth accelerated in 2017. And has been a catalyst for recent dividend increases.
The dividend payout ratio stands at a very comfortable 48% of earnings per share.
A lower dividend payout ratio is generally better. It shows the company has ample room to raise the dividend in the coming years. Or, withstand an earnings drop without having to reduce the dividend.
Free Cash Flow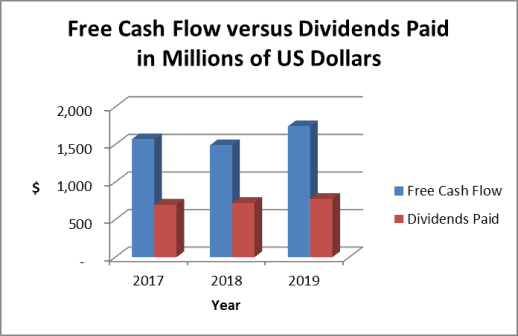 As shown in the chart above, Sysco generates ample free cash flow. And, the dividend consumed just 45% of that cash flow in 2019.
The remaining cash is mainly allocated to
Share buybacks

Acquisitions

Debt service
Sysco Credit Rating
Knowing a company's credit rating can be helpful. I use it as one indicator of dividend safety.
A corporation's credit rating is similar to how your personal credit score works. Higher ratings mean lower risk to those who lend the company money. Also, higher ratings mean lenders will be more likely to get their loans paid back.
Sysco has a lower credit rating as compared to most quality dividend-paying companies. They are rated BBB+ and A3 by S&P and Moody's, respectively. As indicated in the chart below, that is still investment grade, but with moderate credit risk.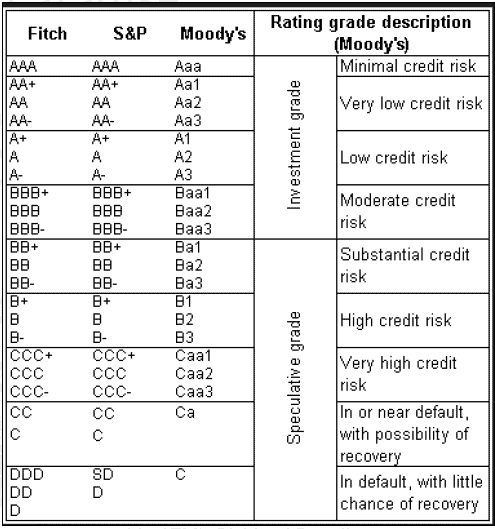 Sysco Financial Position
The one weak spot for Sysco is its financial position. Why? The company carries a large amount of debt.
Debt to equity checks in at 3.75 to 1. This is very high. As a comparison, the average S&P 500 company has a debt to equity ratio of less than 1 to 1.
So, Sysco is much more leveraged than the average S&P 500 company. And carries more debt than the typical dividend-paying company that I review here at Dividends Diversify.
Higher debt levels are likely 1 reason for a moderate credit risk evaluation by Moody's.
Sysco Dividend Safety
I see little risk to the Sysco dividend for the foreseeable future.
My evaluation is based on Sysco's:
Ample free cash flow

Modest dividend payout ratios

Historical dividend track record

Solid business fundamentals
The debt to equity ratio does present a minor red flag. Because I do not like my dividend stocks loaded with debt. On the other hand, the predictability of Sysco's business and cash flow offset my concerns.
Sysco Dividend Growth Projection
For each of my dividend stocks, I like to make a projection of future dividend growth. Doing so helps me plan my future income. And, provides an expectation to compare future dividend increases against.
I base my projection on several factors including:
Historical dividend growth

Dividend payout ratios

Stated dividend policy (when provided)

Business fundamentals

Business strategy and its growth potential
Based on my review, I expect Sysco to grow revenues 4-5% annually. With profit growth of 7-9%. Given their past behaviors I see management keeping the dividend payout ratio near 50%.
So, in the long run, I expect the dividend to grow right along with earnings, or about 8% annually.
Sysco Stock Valuation
Sysco stock is a little pricey, in my opinion.
It is another one of those high-quality dividend growth stocks that rarely go on sale. Let's look at a few valuation measures to prove this out.
Price To Earnings Ratio
At more than 23 times forward earnings, it would take a price drop into the low 60's to bring Sysco stock value in line with the S&P 500 forward price to earnings ratio.
Morningstar
Similarly, the investment analysis firm Morningstar places a fair value rating of $61 per share on Sysco stock.
Dividend Yield
It would also take a price drop to $60 per share to generate a 3% dividend yield. I prefer dividend yields in the 3-5% range.
Dividend Discount Model
On the other hand, the single-stage dividend discount model shows Sysco stock to be undervalued.
For this purpose, I used the $1.80 per share dividend, 8% dividend growth forecast, and a 10% desired return on investment.
Based on these assumptions, the dividend discount model tells us the fair value is $97 per share. The dividend discount model will always favor a rapidly growing dividend.
Sysco Dividend Stock Analysis Wrap Up
Sysco stock holds a mid-size position in my dividend stock portfolio. I won't be adding to my position at current prices because of the relatively low dividend yield and high stock valuation.
However, I do believe Sysco is an excellent company and an outstanding dividend growth stock. For those looking to establish a position, it is suitable for smaller incremental purchases done over time, in my opinion.
Going forward, I will keep an eye on the high debt levels. But for my money, I like Sysco's historical dividend track record, dividend growth, and dividend safety as part of my long term holdings.
Related Articles
McDonald's stock and dividend analysis
Coca-Cola stock for steady dividends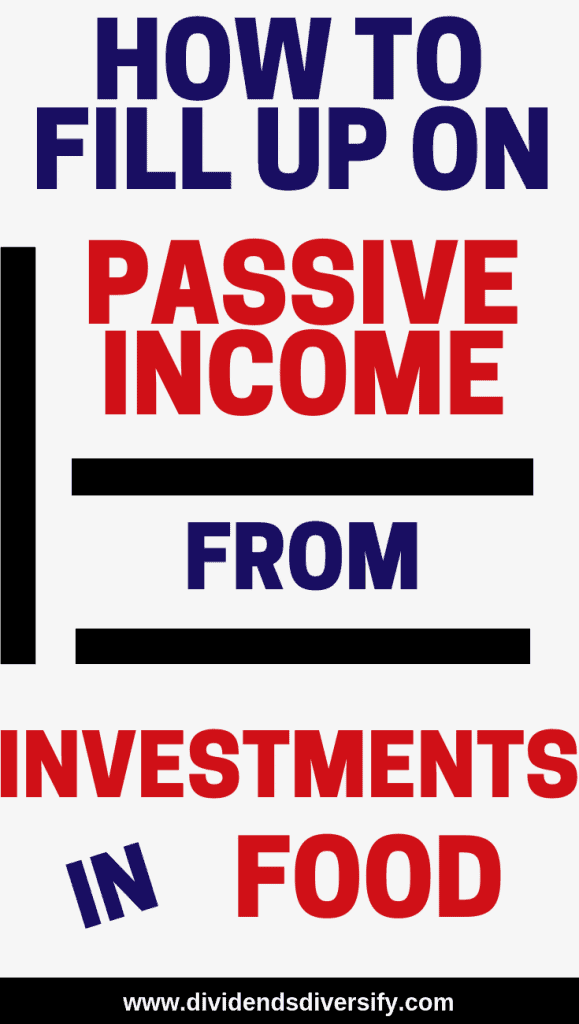 Disclosure & Disclaimer
This article, or any of the articles referenced here, is not intended to be investment advice specific to your situation. I am not a licensed investment adviser, and I am not providing you with individual investment advice. The only purpose of this site is information & entertainment. We are not liable for any losses suffered by any party because of information published on this blog. See this site's Disclaimer and Privacy tab for more information.