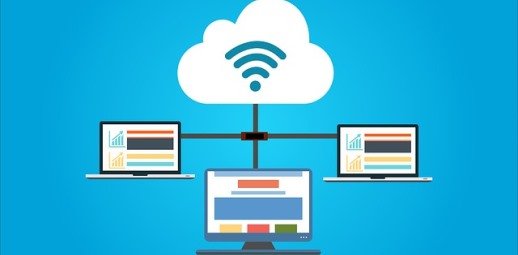 Let's dig into a Verizon dividend stock analysis to see what is going on with this giant telecommunications company.
Verizon stock is a long-time staple within many dividend stock investor's portfolios. Why? Because the Verizon dividend has been quite substantial.
So, I want to share my thoughts on the Verizon dividend yield, dividend growth, and dividend safety.
And don't forget to check out the Dividends Deluxe model dividend stock portfolio. It is full of 40 dividend growth stocks including Verizon.
I own shares in all of the companies represented in the Dividends Deluxe. That means I want to get to the facts, risks, and opportunities with each one.
So, each stock in the Dividends Deluxe is linked to its most recent dividend stock analysis. Learn more about how I pick dividend stocks for my personal account in a related article.
Related: 14 steps to pick great dividend stocks
But now, let's get on with our review of Verizon, Verizon stock and the Verizon dividend, right now.
Verizon Company Background
Verizon Communications Inc. (NYSE: VZ) is a holding company. Their portfolio of assets and services makes it one of the world's leading providers of communications, information and entertainment products.
They have two primary business segments: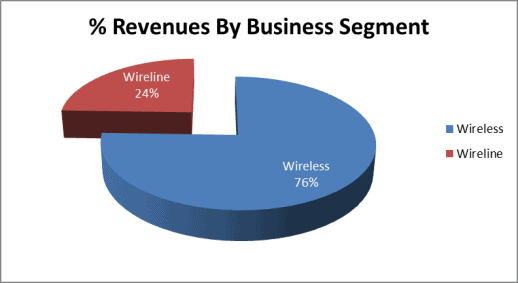 Verizon Wireless Business Segment
The Wireless segment provides wireless voice and data services and equipment. They have developed one of the most extensive and reliable wireless networks in the US. As the chart above shows, wireless comprises most of Verizon's revenues.
Verizon Wireline Business Segment
The Wireline segment provides voice, data and video communications products and services. This includes the following offerings:
Broadband video and data

Corporate networking

Security and managed network

Local and long-distance voice
Verizon Business Strategy
Verizon invests heavily in its traditional telecommunications businesses. In contrast, its major competitor AT&T has focused on growing into other areas. AT&T has done this through acquisitions of DirecTV and Time Warner.
Related: AT&T dividend stock analysis
On the other hand, Verizon's investments have allowed it to build and own the largest 4G network in the U.S. In addition, Verizon is pushing forward with the following initiatives:
Improving its telecom business

Expanding its fiber optics network

Developing 5G technology
AT&T and Verizon are in a race to roll out 5G. However, each company has a different strategy for their rollouts.
It appears that Verizon is taking the lead in making 5G technology available to residential customers. This may open up new growth possibilities.
Verizon Dividend Yield
Verizon pays an annual forward dividend of $2.46 cents per share. As a result, this is a 4% Verizon dividend yield at the recent Verizon stock price.
Verizon Dividend: Historical Growth Rate
| | | | |
| --- | --- | --- | --- |
| 1 Year | 3 Years | 5 Years | 7 Years |
| 2.1% | 2.1% | 2.4% | 2.6% |
As illustrated in the chart above, dividend growth is slow but consistent.
The 2019 dividend increase was no different. Management increased the dividend by another 2.1%.
Consecutive Years Of Verizon Dividend Growth
Verizon has increased its dividend for 13 consecutive years.
Related: More than 60 consecutive years of dividend growth from this Dividend King
Verizon Projected Dividend Growth Rate
For income planning purposes, I make a dividend growth forecast for each of my dividend stock holdings.
I use a number of the metrics discussed in this article. Specifically, historical dividend growth rates, dividend payout ratios, and business fundamentals.
In the case of Verizon's projected dividend growth, I believe the future will be much like the past. I am forecasting a 2% annual Verizon dividend growth rate for 2020 and beyond.
Verizon Revenue Trend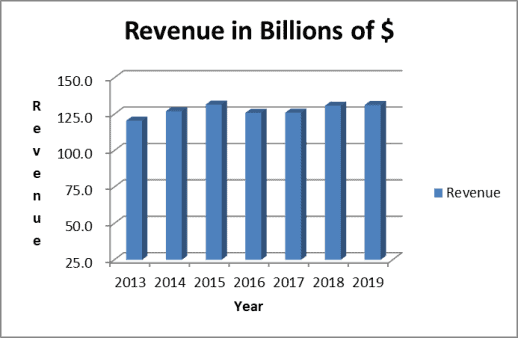 Verizon's revenue has grown slowly over the past several years. Growth in wireless revenue is partially offset by declines in the legacy wireline business.
Verizon Dividend, Earnings, And Payout Ratio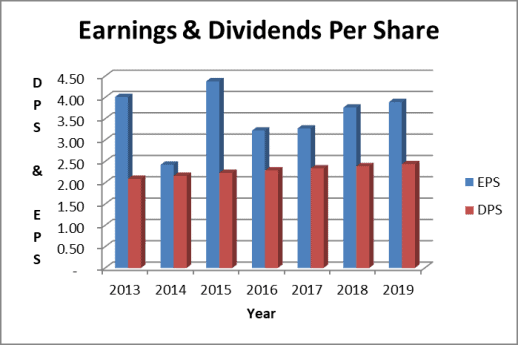 Note that for comparability purposes, 2017 earnings have been normalized for the one time impact related to the tax cut and jobs act.
Verizon Earnings Per Share
Verizon's accounting earnings can be volatile. This is due to significant annual charges for pension-related and merger and acquisition costs.
Also, it is important to note that the wireless segment accounts for virtually all of Verizon's profits. Fortunately, Verizon has divested much of the wireline business over the past decade.
Verizon Dividend Payout Ratio
The current dividend payment is well covered by earnings. It has run at 63% for the past 2 years.
A lower dividend payout ratio is generally better. It shows the company has ample room to raise the dividend in the coming years. Or, withstand an earnings drop without having to reduce its dividend.
However, Verizon has large ongoing cash outlays to maintain and upgrade its network. So, I like to check the dividend payments against free cash flow. Since dividends are paid from cash, not accounting earnings.
Verizon Free Cash Flow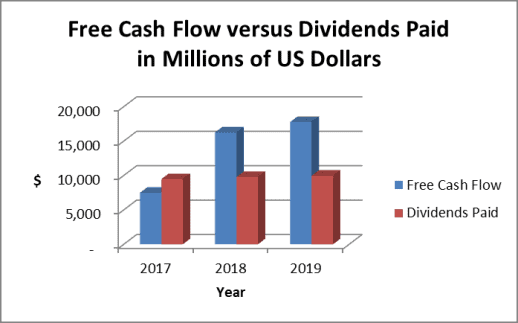 By reviewing the chart above, it's clear that Verizon generates ample free cash flow to cover its dividend payments.
The Verizon dividend has consumed just 70% of free cash flow over the past 3 years. Verizon has allocated its remaining cash to debt reduction.
Verizon Credit Rating
Knowing a company's credit rating is important. A solid credit rating is critical if a company needs to borrow money to fund its operations at a reasonable interest rate.
A corporation's credit rating is similar to how your personal credit score works. Higher ratings mean lower risk to those who lend the company money.
Verizon has an investment grade, moderate credit risk rating. The ratings are provided by two of the big rating agencies: Moody's (Baa1) and S&P (BBB+) as indicated in the chart below.
Most solid dividend-paying companies have investment-grade ratings. And, Verizon is no exception.
However, Verizon's ratings are at the lower end of investment-grade.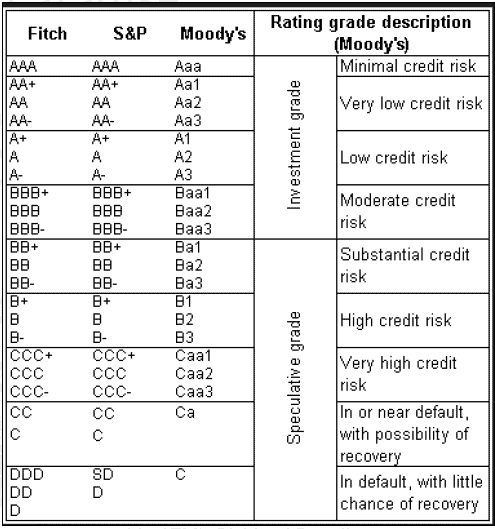 Verizon Debt To Equity Ratio
The moderate risk credit ratings most likely reflect Verizon's high debt load. Debt to equity is running at 1.8 to 1.
This is significantly higher than the average for the S&P 500 and Verizon's competitor AT&T. Both of which have a debt to equity ratio of less than 1 to 1.
Verizon's debt level bears watching as we move forward. However, Verizon's business model is very stable. Business stability offsets most of my concerns about higher debt.
Verizon Dividend Safety
I look at a number of factors to form an opinion on Verizon's dividend safety. Those factors include:
Dividend payout ratio

Historical dividend track record

Free cash flow generation

Financial position & credit ratings

Business strategy & overall business health
Based on my review, I judge Verizon's dividend to be very safe from a reduction in the foreseeable future.
Verizon Stock Valuation
Let's judge the value of Verizon stock in several different ways to draw a conclusion. I will use the following methods and sources:
Dividend discount model

Morningstar fair value estimate

Personal Finance investment newsletter buy target

Utility Forecaster investment newsletter buy target

Price to earnings ratio
Verizon Dividend Discount Model
The single-stage dividend discount model considers several factors I have discussed thus far:
Current annual dividend payment – $2.46 per share

Projected dividend growth – 2%

My desired annual return on investment – 9%
Using these assumptions, the dividend discount model calculates the fair value of Verizon stock at $36 per share.
Morningstar Fair Value Estimate
The investment analysis firm, Morningstar, believes Verizon stock to be fairly valued at $58 per share.
Source: Morningstar
Personal Finance Investment Newsletter
The long-time investment newsletter, Personal Finance, places a buy target of $65 per share or less.
Source: Personal Finance
Utility Forecaster Investment Newsletter
Another one of my favorite investment newsletters is Utility Forecaster. It is primarily focused on dividends from the utility, energy and telecommunications sectors.
Utility Forecaster places a buy target on Verizon stock at $62 per share or less.
Verizon Stock Price To Earnings Ratio
The Verizon stock price has marched steadily higher over the 2 past years. And it is currently trading near its 52 week high.
However, earnings growth has left the price to earnings ratio at a relatively modest 16 times 2019 earnings. For comparison, the S&P 500 is trading at 18 times and AT&T is trading at 13 times forward earnings.
It is not uncommon for a slow-growth company like Verizon to trade at a discount to the overall market. But it is interesting to note that Verizon stock is more highly valued than AT&T's.
A lower price to earnings ratio typically represents a better value for the investor.
Verizon Stock Valuation Conclusions
All of the external valuation sources I have referenced rate Verizon stock at or near fair value.
On the other hand, the dividend discount sees Verizon stock as significantly overvalued.
The dividend discount model places more emphasis on dividend growth. And, Verizon's 2% dividend growth forecast is nothing to get overly excited about from my perspective.
Verizon Dividend Stock Analysis Conclusions
Verizon stock is not an exciting get rich opportunity.
However, Verizon does offer a substantial dividend yield. And, slow but steady dividend growth at a reasonable valuation.
The Verizon dividend appears safe from a potential reduction. It is well covered by earnings and cash flow.
Finally, an investment in Verizon is one way to have a stake in the growth possibilities of 5G networking.
Verizon is one of my long term holdings dating back to my initial purchase in 2003. It has provided a nice income and slowly grown to one of my larger positions through price appreciation, add on purchases and dividend reinvestment.
Given its larger size in my portfolio, I do not plan on investing more in Verizon stock at this time. It would take a 5% dividend yield or higher to get me interested in making a purchase.
A 5% dividend yield would require a significant drop in the stock price. So, I would look to add to my holding at $50 per share or less.
For an investor looking to initiate a position or add to a small position, price dips below $60 per share look like a pretty good entry point.
To close, I will repeat what I said at the beginning of this article. Verizon is a long time, high income producing staple of many investor's dividend stock portfolios. And I expect Verizon stock to continue to be just that.
Related: Cisco dividend stock analysis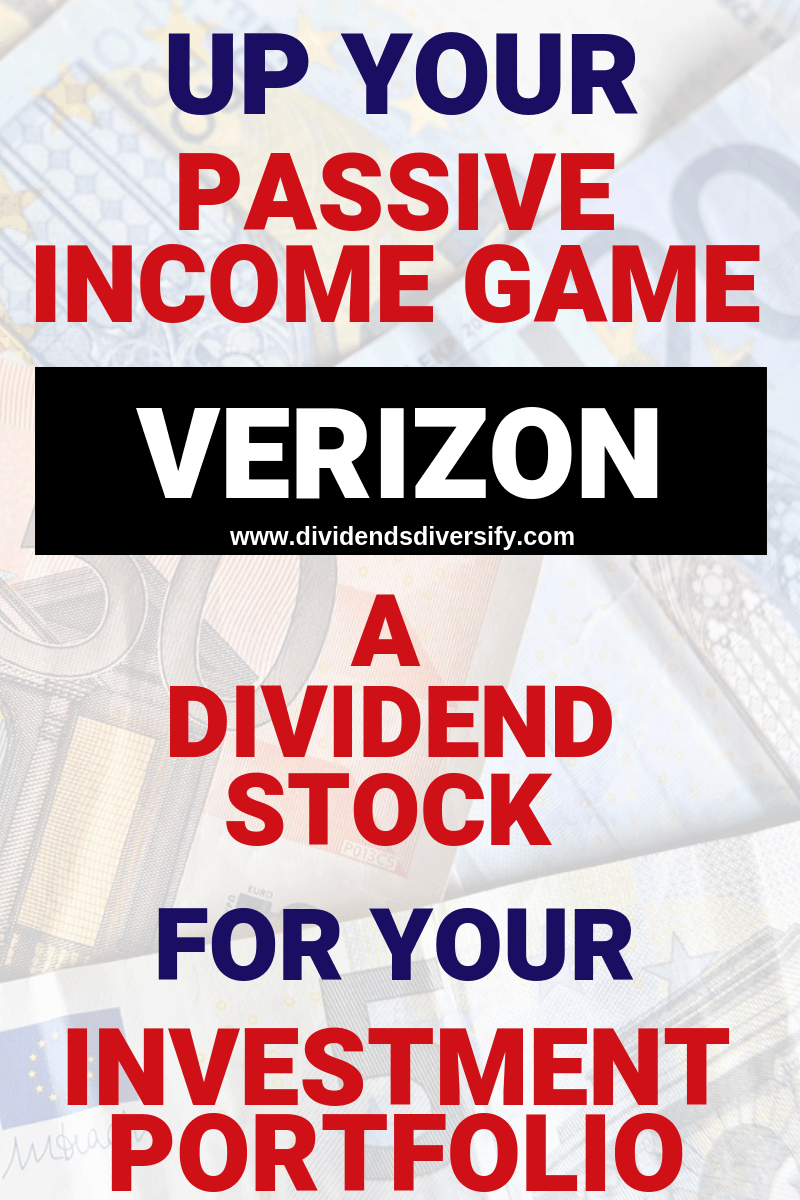 I own Verizon stock and collect the Verizon dividend.
Disclosure & Disclaimer
This article, or any of the articles referenced here, is not intended to be investment advice specific to your situation. I am not a licensed investment adviser, and I am not providing you with individual investment advice. The only purpose of this site is information & entertainment. We are not liable for any losses suffered by any party because of information published on this blog. See this site's Disclaimer and Privacy tab for more information.