Walgreens' Dividend Safety, History, Growth, Stock Valuation, and More!
Let's work through a WBA dividend stock analysis today. I want to see what has been going on with the business.
Also, the dividend payments. Provided by this well-known retail pharmacy chain.
So, let's kick it off with a few highlights.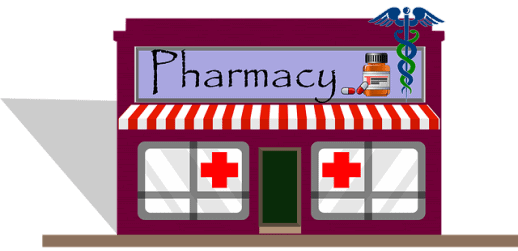 Disclosure: At no cost to you, I may get commissions for purchases made through links in this post.
WBA Dividend Stock Analysis: Key Takeaways
1. WBA's recurring dividend payments have grown nicely over the long term. But recent dividend increases have not been as attractive. Above all, the WBA dividend appears safe from a reduction.
2. A return to higher dividend growth is possible. But, it depends on management effectively executing their strategy to grow earnings. If successful, I forecast the company can deliver a 5% future annual dividend growth rate.
3. WBA's current dividend yield. And projected dividend growth represents a nice combination for a dividend growth stock investor.
Related: More articles for dividend stock investors
4. However, further stock price gains have been limited due to uncertainty about the company's future. And the competitive challenges it is facing.
5. Finally, with its strong brand recognition and scale. I believe WBA can successfully manage through the difficult business issues it faces. And be a good long-term investment for my portfolio at current prices.
Resource: Manage your money and investments with M1 Finance
Time to dive into the details. I'll start with a bit of background on the company's operations.
Walgreens – Business & Operating Segments
WBA is the first global pharmacy-led, health, and well-being enterprise. Their purpose is to help people across the world lead healthier and happier lives.
First of all, in the United States, they operate under the name brands Walgreens and Duane Reade. This combination represents the largest US-based retail pharmacy business.
Furthermore, the company has an international retail pharmacy division. It operates mainly in Europe and Asia. They are a market leader in Europe. Operating under the Boots and Alliance Healthcare brand.
Source: About Walgreens Boots Alliance
Walgreens – Stock Symbol
Walgreens' stock trades on the NASDAQ Stock Exchange. The company's stock symbol is WBA (NASDAQ: WBA).
The stock symbol stands for the company's full name. Walgreens Boots Alliance.
Resource: Trade stocks fast and for free with the Webull app
Walgreens – Growth Strategy
The company is pursuing several strategic priorities to grow its businesses:
Improving the performance of Boots in the United Kingdom
Advancing omnichannel retail capabilities including store pick-up options
Creating local health destinations through hundreds of full-service doctor offices
Reducing expenses through a cost management program
Expanding testing and vaccinations in response to the pandemic
Walgreens – Business Risks
However, WBA is operating in a challenging environment.
Major pharmacy customers include drug benefit plan payers, pharmacy benefits managers, and governmental entities. They have a great scale.
So, Walgreens' customers demand pricing concessions. In exchange for buying large quantities of WBA's products and services.
Also, competition in the front section of stores is fierce. For sales of over-the-counter products, consumer goods, and food and beverage.
This competition comes from the likes of Walmart and other mass grocery stores.
Related: Walmart stock and dividend analysis
Finally, they have competition from Amazon. Aren't they taking over the entire world as we know it? And taking market share from the likes of Walgreens?
WBA is trying to offset these headwinds with consolidation and cost savings efforts of its own. And gaining efficiencies and scale through acquisitions.
Okay. That's enough about Walgreens' business. Let's move on to all of the dividend information you need to know about Walgreens.
Does Walgreens Pay A Dividend?
Yes. Walgreens pays dividends.
Furthermore, the company has paid a dividend for a very long time. Dating back to the early 1900s. More on WBA's dividend history in a moment.
WBA Dividend Rate Per Share
Like every good dividend stock, Walgreens has an annual forward dividend rate.
The forward Walgreens' dividend per share is the most recent quarterly dividend paid. Multiplied by the number of times dividends are paid each year.
Taking the forward dividend. And dividing it by the stock price, we get dividend yield…
WBA Dividend Yield
First of all, WBA's yield typically falls within my desired dividend yield range. That being 3%-5%.
It's in this range where I can make a good dividend income. However, this is purely my preference as a dividend stock investor. Rather than a hard and fast rule for me or anyone, for that matter, to follow.
Furthermore, a stock's dividend yield changes daily. It has an inverse relationship with a stock's price. And we all know how quickly stock prices can change.
How Often Does WBA Pay Dividends?
Some stocks pay dividends monthly. But the WBA dividend does not follow that pattern.
Walgreens pays dividends every 3 months or 4 times per year. Each quarterly dividend payment is one-fourth of the annual dividend rate.
When Does Walgreens Pay Its Dividends?
The quarterly WBA dividends are paid in March, June, September, and December. The dividend pay date falls on or around the 11th day of these months.
When Is The WBA Ex-Dividend Date?
Are you a potential new shareholder? Or, one looking to make an add-on buy?
Then you may want to receive the next Walgreens shareholder dividend distributions. To do so, you must complete your investment BEFORE the ex-dividend date.
WBA's ex-dividend date falls in the middle of the month PRIOR to when its dividend is paid.
Each quarterly WBA dividend is subject to the approval of their board of directors. As a result, the timing of both the ex-date and the payable date changes slightly each quarter.
So, check the company's investor relations website if the exact dates are important to you. But this discussion should give you a general feel for the timing.
On the other hand, if you purchase long-term buy-and-hold dividend stocks, like me. In that case, you will be sure to receive every dividend that Walgreens (or any stock) pays. Then there is little need to worry about these dates.
Next up, let's look at Walgreens' dividend history. Because it is really impressive.
Walgreens' Dividend History
First of all, Walgreens stock started trading on the public markets in 1927.
Furthermore, Walgreens started paying regular dividends in 1934.
Finally, the WBA dividend has been increased every year starting in 1976.
Walgreens Is A Dividend Aristocrat
The number of consecutive annual dividend increases dating back to 1976 is a big accomplishment. It makes Walgreens one of the relatively few Dividend Aristocrat stocks.
Dividend Aristocrats are companies that have increased their dividends annually. For at least 25 years in a row.
In just a short time, I expect Walgreens to become a Dividend King like Coca-Cola. Dividend Kings have increased their dividends for at least 50 years in a row.
Many years of dividend increases are fine. But what does WBA's dividend growth rate look like? Let's check…
WBA Dividend Growth Rate
First of all, dividend growth has been slowing. With low single-digit percentage increases being far too common.
What does the declining dividend increase rate mean? Is the WBA dividend still safe?
Let's answer these questions. By reviewing Walgreens' business fundamentals and audited financial information.
Also, earnings. And, the WBA dividend payout ratio…
Walgreens' Revenue Trend
Revenue growth has been consistently strong in recent years.
Growth has primarily come through acquisitions. The purchase of the UK and Switzerland-based Boots Alliance was completed in the fiscal year 2015. Walgreens then acquired half of the Rite Aid store fleet in 2018.
These big acquisitions are now in the past. And, coupled with a difficult competitive environment, revenue growth has been tapering off.
WBA Dividend Payout Ratio Based On Earnings
After the integrations and overhead reductions from the Boots Alliance and Rite Aid acquisitions. Earnings growth has flatlined for several years
Then, the pandemic. It had a short-term but negative impact. Especially in the Boots UK stores.
Since they were reliant on non-essential premium beauty and fragrance counters. Also, hundreds of optical stores were closed during the stay-at-home orders.
These events resulted in Walgreens taking a large non-cash accounting write-off related to the European operation. They did so to put a restructuring plan in place. And take action to reduce costs going forward.
However, the WBA dividend payout ratio still looks good. Management has maintained it at a comfortable level.
Next, let's check the dividend payout ratio against free cash flow.
It is oftentimes a better indicator of dividend payment capacity. As well as dividend safety.
WBA Dividend Payout Ratio Based On Cash Flow
The cash flow coverage of the WBA dividend is very solid.
Since the dividend historically consumes only a fraction of the company's available cash.
WBA Dividend Policy
I'm not aware of any public communications regarding dividend policy from Walgreens.
But, after reviewing all of the facts and figures about the WBA dividend. I can draw my own conclusions about Walgreens' policy.
First of all, Walgreens intends to pay annual dividends indefinitely. Since their dividend payment history dates back to 1934. I can conclude dividends have great relevance to the company's past, present, and future.
Furthermore, Walgreens plans to increase the dividend payment each year. Once again, history tells me so. Having increased the dividend each year since 1976.
Finally, dividend growth will be limited by the WBA dividend payout ratio. It appears management does not want the dividend payout ratio to drift much higher than where it has been running.
Most importantly, remember that companies are not required to pay dividends. And, management can change its policies about paying dividends at any time.
Next, let's talk about the future of WBA dividend growth.
WBA Dividend Growth Projection
I do my best to make a dividend growth forecast for all my dividend stocks. It helps me plan for future dividend income.
Also, the projection gives me a baseline to compare management's future dividend increases against.
I base my projection on:
Historical dividend growth
Dividend payout ratios
Management's dividend policy when provided
Business fundamentals
Company growth strategy
While WBA's dividend safety is pretty easy for me to see. More on WBA dividend safety a little later. Projecting dividend growth feels a little more difficult.
Because for years, the company had a strong long-term track record of 8-10% annual dividend growth. But the latest WBA dividend increases have been much lower.
What is my forecast? Well, in my opinion, the WBA dividend will grow at the same rate as earnings and cash flow. And I expect annual revenue growth of 2-4%. Coupled with annual earnings growth of 4-6%.
So, I'm going to say over the long-term the WBA dividend will grow like earnings. Or, 4% – 6%. Perhaps a bit less in the short term.
Since Walgreens is taking on some difficult business conditions. And making strategic investments for the future.
Next, let's look at the company's financial position. First, credit rating. Then, debt to equity.
Walgreens' Credit Rating
To finance the Boots and Rite Aid acquisitions, WBA took on more debt. However, the major credit rating agencies still rate WBA as an investment-grade credit.
Source: FINRA bond center
Credit Rating Evaluation Grid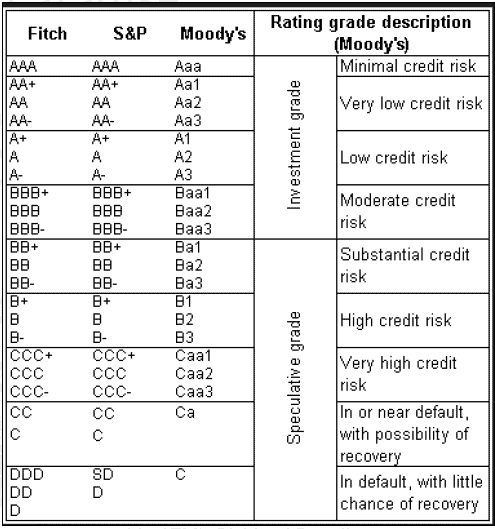 This rating is acceptable to me. Most solid dividend-paying companies are rated investment grade. However, WBA is rated at the lower end of this classification.
Resource: Check your personal credit score for free with Credit Karma
Walgreens' Debt To Equity
I judge a company's financial position based on how assets are financed. With the 2 sources being debt or equity.
I do not like my dividend stocks loaded up with a lot of debt. Excessive debt can negatively impact dividend safety. That is if the company encounters difficult economic times.
On the surface, debt to equity looks reasonable to me.
New accounting rules require companies to report amounts due on lease or rental obligations. It's not debt in the purest sense. But it is a contractual obligation that must be paid in the future. Just like debt.
As a result, Walgreens has a significant amount of lease obligations. Primarily from its US retail pharmacy locations. And I consider it when reviewing a company's financial structure.
It is interesting to note that they are a large customer and revenue source for Realty Income.
Realty Income is a real estate investment trust (REIT). It is another stock I own and follow here at Dividends Diversify.
Related: Realty Income dividend stock analysis
After looking at credit ratings and debt levels. I feel that Walgreens' financial position is solid. This leads me to a question many investors often ask themselves.
Is the WBA dividend safe? Let discuss.
WBA Dividend Safety
Safe dividends are important for making a consistent dividend income. So, I make a judgment on dividend safety using the information discussed thus far.
Business fundamentals
Dividend payout ratios
Historical dividend track record
Credit ratings
Financial position
In my opinion, WBA's dividend is safe from a reduction in the foreseeable future.
But, our WBA dividend stock analysis and review would not be complete. Without a look at the stock's valuation.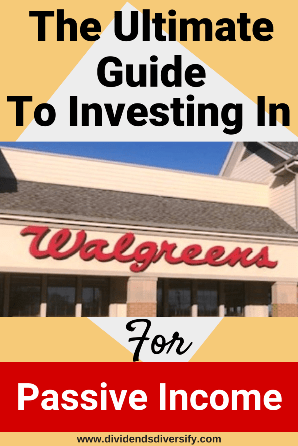 WBA Stock Valuation
So, let's look at the valuation of WBA stock now.
Based on the methods discussed below, it appears WBA stock is trading at a reasonable price.
After many years of growth, the WBA stock price peaked in 2015 at nearly $100 per share. On the other hand, the WBA stock price is down significantly from that peak.
I have owned this stock for many years. So, I have endured these losses in market value.
Most importantly, the valuation measures are at the time of this article update. Furthermore, stock valuation metrics can change quickly.
That's one of many reasons I like the Simply Investing Report…
Stock Valuation From Simply Investing
As of this writing, the Simply Investing Report & Analysis Platform has an undervalued rating on the stock.
Simply Investing is one of my favorite dividend investing tools. For all the latest dividend metrics including valuation on the stocks I own. Or, that I am looking to buy.
Furthermore, Simply Investing provides a recommended buy list. So, subscribers can see the best dividend stocks plus when and why to buy them.
You can learn more about Simply Investing here.
WBA Dividend Discount Model
The Gordon growth single-stage dividend discount model uses several inputs we have discussed thus far.
WBA's forward annual dividend rate
Projected WBA dividend growth
In addition, it takes into account my desired return on investment.
Using these assumptions the dividend discount model also tells me WBA stock is undervalued.
Okay. It's time to wrap up. Let me share where Walgreens stands in my dividend stock portfolio.
And cover a couple of frequently asked questions. That may be on the minds of investors.
WBA Dividend Stock Analysis – Wrap Up
Having owned my shares for more than 10 years. WBA has a surprisingly small position in my dividend stock portfolio built for regular income.
Furthermore, its performance has been a 2-sided tale.
And with so many different stocks and funds to choose from. It's good to take a step back and think about the value of this investment.
Is WBA A Good Investment?
Starting in 2011 and continuing through 2016, WBA was one of the best stocks. Since its stock price nearly tripled in value.
On the other hand, starting in 2017, those winnings have mostly evaporated. As the stock has fallen back to levels last seen many years ago.
Leaving me with a small percentage gain at the time of this article. Plus all of the dividends that I have collected.
Needless to say, this is not one of my investing success stories. And 1 reason why WBA remains a minor player in my portfolio holdings to this day.
Resource: Good dividend stock recommendations from Simply Investing
Is WBA A Good Dividend Stock?
However, in my opinion, WBA remains a good dividend stock. Having paid annual dividends since 1934. Also increasing those dividends each year since 1976.
Above all, the WBA dividend is safe. And currently, the stock has a nice combination of dividend yield and dividend growth.
Also, the company has valuable store locations, plus
Strong brand recognition
A long history of success
Strategy to grow in new areas
So. I plan to hold my existing shares. And given the stock valuation. I may consider some smaller incremental purchases if the stock price weakens from here.
Resource: Manage your total financial picture for free with Personal Capital
More Reading About Dividend Stocks & Dividend Investing
My Favorite Dividend Investing Resources
Disclosure & Disclaimer: I am not a licensed investment adviser, financial adviser, or tax professional. And I am not providing you with individual investment advice, financial guidance, or tax counsel. Furthermore, this website's only purpose is information & entertainment. And we are not liable for any losses suffered by any party because of information published on this blog.
I currently own WBA and collect the WBA dividend