AbbVie Dividend Stock Analysis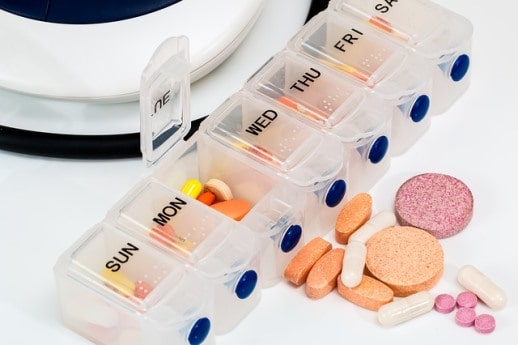 Let's jump into the health care sector.  In the past, pharmaceutical companies have been good options for dividend investors.  And today is no different.

So please join me for a dividend deep dive of Abbvie.  And some thoughts on the Abbvie dividend.  Most noteworthy, the company is best known for its successful drug Humira.
COMPANY BACKGROUND
AbbVie was founded in 2013.  The company was formed through a spin off by Abbott Labs.  As a result, the company has in excess of 100 years history in the pharma sector as part of Abbott.
Today, Abbvie targets specific and difficult to cure diseases.  They also leverage their core R&D expertise to advance science. 
Furthermore, Abbvie seeks better solutions for treating challenging diseases.  Above all, they focus on developing drugs in the following therapeutic areas:
Immune system

Cancer

Nervous system & brain

Viruses

General medicine
ABBVIE DIVIDEND YIELD
Abbvie pays an annual forward dividend of $3.84 cents per share.  This is a 4.8% Abbvie dividend yield at the recent price of $80 per share.
COMPOUND ANNUAL DIVIDEND GROWTH RATE
| | | | |
| --- | --- | --- | --- |
| 1 Year | 2 Years | 3 Years | 4 Years |
| 12.3% | 12.6% | 15.5% | 12.5% |
In 2018, AbbVie has increased their dividend twice!  The most recent payment is a 50% increase over the dividend payment from the fourth quarter of 2017.  Certainly, this is some big time dividend growth and has attracted the attention of dividend stock investors.
REVENUE

Due to Humira, Abbvie's revenue has grown steadily over the past several years.  As a result, Humira represents about 65% of total revenues.
Revenue concentration in a single product represents a business risk.  Humira sales could drop in the future due to:
Loss of patent protection

Competition from new drugs called biosimilars
Most noteworthy, lower Humira sales could have an adverse impact on future profits and the Abbvie dividend safety.
ABBVIE DIVIDEND, EARNINGS AND PAYOUT RATIO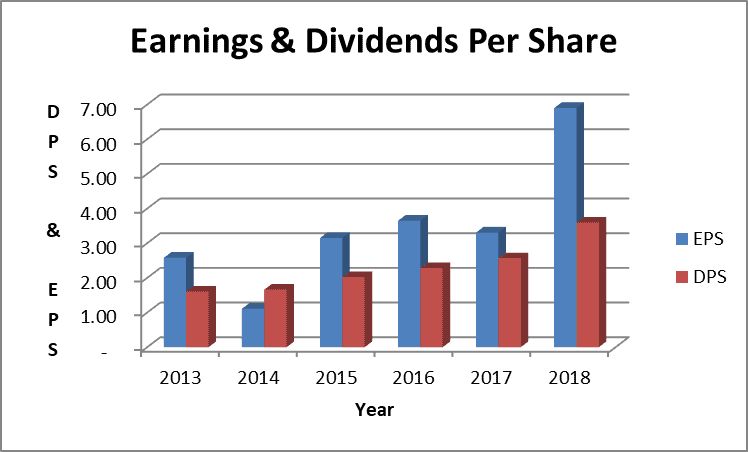 Looking ahead for the year ending 2018, the dividend looks well covered.   2018 dividend payments represent about 50% of earnings and free cash flow.
A lower dividend payout ratio is a positive indicator.  It shows the company has ample room to raise the dividend in coming years.  Or, withstand an earnings drop with out having to reduce the dividend.  50% or less is a comfortable level for most companies.
Growth in 2018 earnings have come from a number of factors.  Specifically, revenue growth, improved operational performance and the favorable impact of lower taxes.
VALUATION & CONCLUSION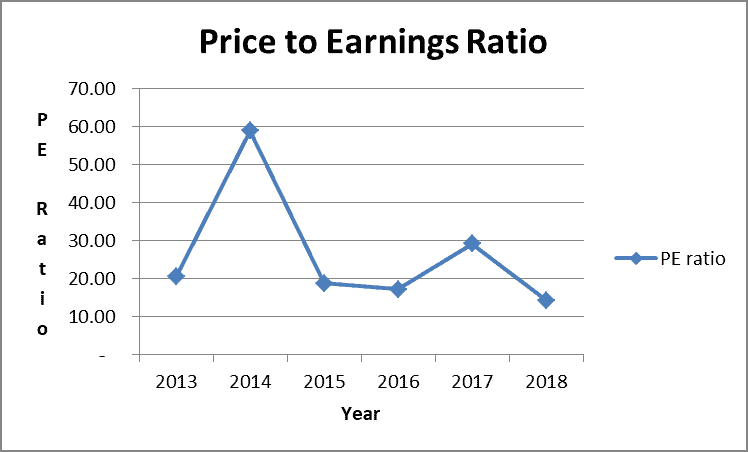 Abbvie's stock price is down about 24% from its 52 week high.  The combination of a lower stock price and higher projected earnings for 2018 are favorable for new investors.  As a result, the 2018 forward price to earnings ratio has decreased to about 14 times earnings.  A lower price to earnings ratio typically represents a better value for the investor.
SUMMARY & WRAP UP
Abbvie is a solid company with a long operating history.  The dividend appears well covered.  In contrast, revenue concentration associated with Humira is a risk that should be kept in mind.  The stock appears to be a reasonable value below $95 per share.
Abbvie represents a mid size holding in my portfolio.  I have a cost basis of $54 share.  And intend to hold the stock for the long term.  In addition, I added to my position this week at $94.50 per share.
OTHER RELATED ARTICLES
I hope you enjoyed this article.  If so, here are a couple others that you may find interesting:
WHAT ARE YOUR COMMENTS?
Do you own or intend to purchase shares of AbbVie?  What do you think of the company's prospects?  Leave a comment and let us all know!
BE SURE TO SUBSCRIBE
As part of your subscription to Dividends Diversify, you will get 20 wealth building and investment tips free!  In addition, never miss a new post.  I will send a weekly email to all subscribers with a link to the current weeks new content.  Finally, thanks for visiting.
Disclosure & Disclaimer
As of this writing, I am long ABBV.  First of all, the information on this site is for educational and entertainment purposes only.  In addition, the information is not to be used as investment advice specific to your circumstances.  Furthermore, consult your personal investment and/or tax advisers prior to investing money.  Finally, please realize you are solely responsible for any investment gains or losses as a result of the investments you enter into.  You can find additional information under this site's disclaimer tab: Disclaimer & Privacy Policy.