ADP Dividend History, Growth Rate, Safety, Stock Value, & More!
Today we have an ADP stock analysis on tap, and let's also check on the ADP dividend.
Quality stocks rarely come at a cheap price. And for me, this payroll and human resources services company, ADP, falls into the high-quality dividend stock category.
And by completing an ADP dividend stock analysis. We will get a refresher on the ADP dividend metrics, business fundamentals, ADP stock valuation, and much more!
Because these are all important aspects of selecting the best dividend stocks. But first, I'd like to start with some key points.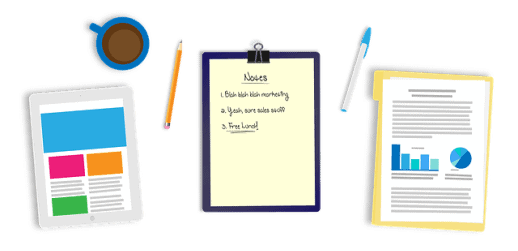 Disclosure: At no cost to you, I may get commissions for purchases made through links in this post.
Key Takeaways: ADP Stock Analysis & Dividend Review
1. The last global recession and contraction in employment temporarily stalled ADP's revenue and profit growth.
2. But growth has resumed. And I think 8% annual profit growth over the long term appears attainable.
3. ADP has been increasing our dividend payments every year since 1975. Making the company a Dividend Aristocrat.
4. The dividend yield is a little low (less than 2%). But the dividend growth rate has been strong. And dividend safety is very high.
5. As usual, ADP stock appears pricey. But, I believe ADP is one of those good dividend stocks to buy for long-term buy and hold dividend stock investors. Especially on any stock price weakness.
With those highlights covered. Let's dig into the details.
Because knowing your investments is smart money management. And I use Personal Capital to manage my entire financial picture FREE of charge.
You can too. So, be sure to check out Personal Capital.
Now, let's move forward with ADP…
ADP Company Background
Within the human resources and payroll functions, ADP offers a robust range of services and solutions. Some of them include:
Payroll processing
Time & attendance record keeping
Talent management
Employee benefits administration
Consulting, outsourcing & technology integration
These services are provided to businesses of different sizes operating in a wide range of industries.
ADP operates in the same sector as Paychex. Paychex is another super high-quality company with outstanding dividend growth.
ADP Stock Symbol
First of all, ADP is an acronym for the company's full name: Automatic Data Processing.
Furthermore, the company's stock also trades using these letters.
Finally, it trades on the NASDAQ stock exchange. (NASDAQ: ADP).
ADP Strategy To Support Future Dividend Growth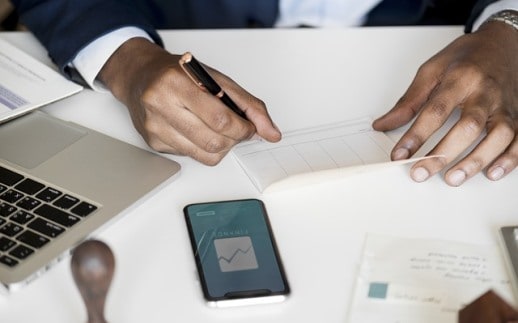 ADP anticipates long-term revenue growth in the markets they participate in. And their growth will come from the following areas:
Cloud-based human capital management solutions
Human resources outsourcing
International expansion
ADP will combine its revenue growth initiatives with cost efficiencies. Expense reductions will come from:
This combination of factors should deliver sustainable annual earnings growth moving forward.
But what about ADP's dividend? That topic is next…
Does ADP Stock Pay A Dividend?
Yes. ADP pays a dividend. And has paid a dividend for many years.
The company's dividend history, dividend growth rate, and dividend safety have impressed me for a long time. Let's see why.
What Is The ADP Dividend Rate Per Share?
ADP pays an annual forward dividend of $4.16 per share.
The annual forward dividend is the most recent quarterly dividend approved by ADP's board of directors. Multiplied by the number of times a year the company pays its dividend.
ADP Dividend Yield
This payout gives ADP stock close to a 2% dividend yield at the recent stock price.
A company's dividend yield is calculated by taking the annual forward dividend rate. Then divide it by the stock price.
Dividend yields can change quickly. And move in the opposite direction of the stock price. So, falling stock prices are usually a good thing for dividend stock investors.
A lower stock price gives us a higher dividend yield. And a lower purchase price for the stock.
It is a "win-win". That is assuming the company's dividend is safe. Also, the dividend will continue to grow.
How Often Does ADP Pay Dividends?
ADP pays dividends every 3 months or 4 times per year. Each quarterly dividend payment is one-fourth of the annual rate.
This is a typical dividend payment pattern. At least for U.S.-based dividend stocks.
On the other hand, many companies located outside the U.S. do not follow this pattern. They pay dividends less frequently during the year.
When Are ADP's Dividends Paid?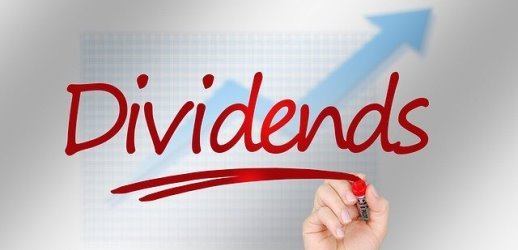 The company's dividends are paid during January, April, July, and October.
During these months, the dividend is paid on the first day.
It doesn't matter if the first day of the month falls on a weekend or holiday. You can count on getting your dividends on the first!
ADP's Ex-Dividend Date
As an investor in ADP stock, you must complete your purchase before the ex-dividend date. That is if you want to receive the next stock dividend payout.
No matter if the dividend is for January, April, July, or October.
ADP's ex-dividend date falls in the month PRIOR to when its quarterly dividend is paid. Those months are December, March, June, and September.
During these months ADP stock goes ex-dividend on about the 10th day. Give or take a day or two in either direction.
Since ADP's ex-dividend date is slightly different each quarter. It is best to check the ADP investor relations website for the most recent information.
On the other hand, are you a long-term buy-and-hold dividend stock investor like me? If that's the case, you don't need to worry.
You will get every dividend the company approves based on the shares of ADP stock that you own. In this regard, dividends are truly a great form of passive income.
Invest money. Do nothing more. Get paid dividends. "Rinse and repeat" as the saying goes.
Now for a little history lesson on ADP's dividend…
ADP Dividend History
ADP started paying a recurring cash dividend in 1974.
Then for the first time increased the dividend in 1975. And, the company has continued to increase its dividend annually every year since.
ADP Is A Dividend Aristocrat
This number of annual dividend increases makes ADP a Dividend Aristocrat company.
Dividend Aristocrats are companies that have increased their dividends for at least 25 years in a row.
They represent stocks held by many good dividend-paying ETFs. Providing underlying support to the stock price.
Will ADP Become A Dividend King?
Assuming ADP is able to increase its dividend in each of the next several years, the company will become a newly crowned Dividend King.
Dividend Kings are incredible and rare companies. They have increased their dividends for at least 50 consecutive years!
And are great stocks to hold. If making money off dividends is the goal.
So we know that ADP has an excellent long-term track record of paying increasing dividends. But what does the dividend growth rate look like?
Let's check on that next…
ADP Dividend Growth Rate
There are some great aspects regarding ADP dividend growth. I see them in Table 1 below.
Table 1: ADP Compound Annual Dividend Growth Rate
| | | | |
| --- | --- | --- | --- |
| 1 Year | 3 Years | 5 Years | 7 Years |
| 8.2% | 15.3% | 12.5% | 10.5% |
First of all, I see an excellent run of dividend increases over the past 7 years.
Furthermore, there has been an acceleration of dividend growth in more recent years.
Finally, there is nothing like good dividend growth stocks to boost an investor's passive income from dividends!
And from my perspective, ADP has an awesome track record. Reflected in a long history of dividend increases. And a more recent history of rapid dividend growth.
But, the news about dividends isn't always good. Here's why…
Recent ADP Dividend Increases
ADP announced another dividend increase. For their fiscal year 2021.
This time, the dividend rate increased by just 2.2%. Why such a low increase?
Because of the recession caused by the global health crisis. It has taken a toll on ADP's business.
Their revenue growth slowed dramatically. Since it is leveraged to employment levels in the global economy. Also, the company's outlook for the future became less clear.
So, they "pulled on the reigns". And slowed the growth in quarterly dividend payments at that time.
On the other hand, the dividend increase for the fiscal year 2022 is much better. Almost 12%!
ADP Dividend Policy
I like it when a company clearly communicates its objectives for dividend payments. Many companies choose not to do this, but ADP has delivered for us in this area.
According to a recent investor presentation, ADP is targeting a 55% – 60% dividend payout ratio.
So, we know as ADP grows its earning. Our dividend payments will grow too.
More on the dividend payout ratio in a moment. But first, let's look at business fundamentals provided by the company's public financial reporting.
We will start with revenue. Because growing dividends come from growing earnings and growing earnings partially come from growing revenues.
ADP Revenues
Revenue growth has been steady as shown in the chart below.
Chart 1: ADP 7-Year Revenue Trend
It is generated from 3 main segments:
Professional employer organization
Employer services
Interest from holding client funds
First of all, revenue has accelerated due to ADP's Professional Employer Organization (PEO) segment. This segment provides comprehensive HR solutions for small and mid-size businesses.
Furthermore, revenue comes from its more traditional employer services segment. This segment includes payroll processing.
Employer services represent the largest segment but it grows slowly. This segment increases revenues mainly by adding new clients to its customer list.
Finally, ADP also makes revenue from interest earned on payroll funds deposited by their clients. This is due to the period of time between when a client deposits its money for payroll with ADP. Versus when employees actually receive the money.
Finally, interest earned on client funds has been shrinking. Because interest rates are so low.
Chart 2: ADP Revenue By Business Segment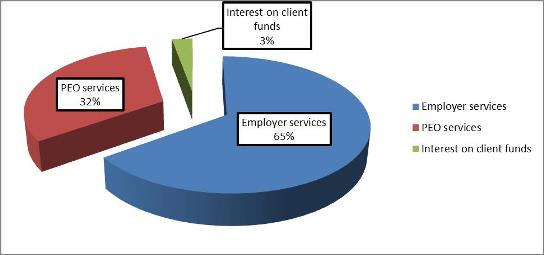 The break out of revenue from each of these 3 segments is shown in the chart above. Although interest on funds is going down. You can see it is a very small piece of the pie.
Next up, earnings, cash flow, and ADP's dividend payout ratios.
ADP Dividend Payout Ratio Based On Earnings
As shown in the chart below, earnings growth has been substantial. ADP earnings per share have nearly doubled over the last 7 years.
Chart 3: ADP Dividends Per Share Vs. Earnings Per Share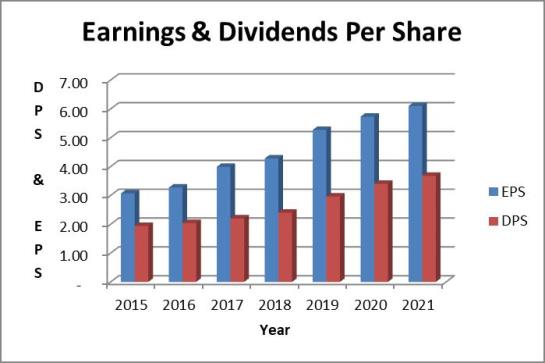 ADP profits have benefited from a strong US economy and full employment in recent years.
The company's dividend has increased right along with earnings. And ADP's dividend payout ratio has been running in its target range. Consistent with ADP's dividend policy statement mentioned previously.
A lower dividend payout ratio is generally better. It shows the company has ample room to raise the dividend in the coming years. Or, withstand an earnings drop without having to reduce their dividend.
Let's cross-check ADP's dividends against cash flows next…
ADP Dividend Payout Ratio Based On Free Cash Flow
Since our regular dividend income stream. Comes from cash. Not directly from accounting earnings.
So, it's a good practice to look at a company's dividends. In relation to its cash flow.
Chart 4: ADP Dividends And Cash Flows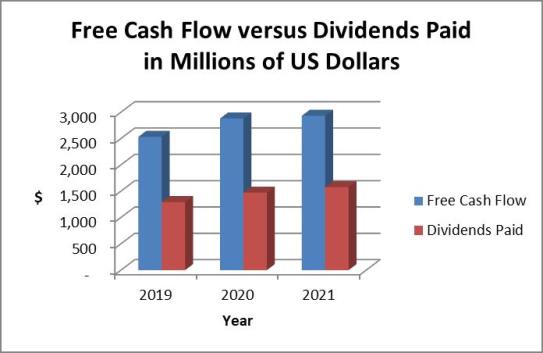 As a service business, ADP's capital investment needs are minimal. When compared to other dividend-paying companies, like a utility stock.
So, the dividend payout ratio as a percent of free cash flow? It is even lower than as a percentage of accounting earnings.
How ADP Allocates Its Cash
First of all, as shown in the chart above, dividend payments consume only about 50% of free cash flow. This is a great sign for dividend safety.
Furthermore, ADP states in its recent investor presentation, the following priorities for cash:
Invest in the business for organic revenue growth and margin expansion
Invest in acquisitions to supplement existing capabilities and strategy
Return cash for shareholders regularly through dividends and share repurchases
Finally, by looking through ADP's most recent annual report, item 3 (dividends and share repurchases) consume most of the available cash. And, as a dividend stock investor, that is fine by me.
Next up, ADP's financial position. I will look at credit rating and debt to make an assessment. Then, I can conclude on dividend safety and dividend growth.
ADP Credit Rating
First of all, knowing a company's credit rating is important. Furthermore, a corporation's credit rating is similar to how your personal credit score works.
You can check yours for free with Credit Karma: just click the link. While you do that, I will check ADPs.
Finally, higher credit ratings mean lower risk to those who lend the company money. Also, higher credit ratings mean lenders are more likely to get their loans paid back.
ADP has an excellent credit rating. The company is rated AA- and Aa3 by S&P and Moody's, respectively. This represents an investment grade, very low credit risk assessment as shown in table 2.
ADP's credit ratings are some of the best you can find. Only 2 US companies have the highest, AAA credit rating.
You can read my reviews about them by following the links below:
Table 2: ADP Is High Up On The Credit Evaluation Grid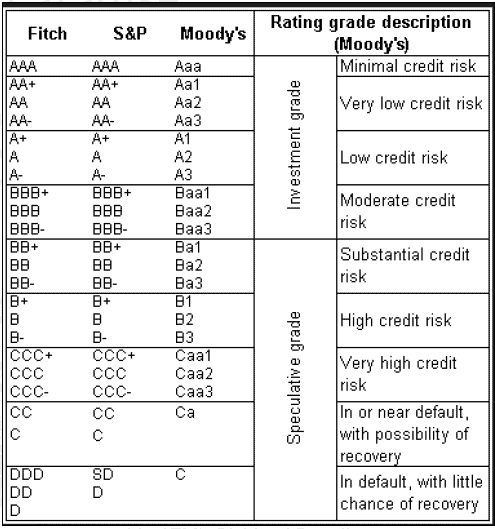 ADP also had the highest AAA credit rating as recently as 2014. But, was downgraded after they spun off the dealer services business known as CDK Global.
CDK Global provides software and technology solutions for automotive retailers.  It didn't fit with ADP's business plans. So, its stock trades and business operates as a separate company now.
ADP Debt To Equity
With such an outstanding credit rating, it comes as no surprise to me that ADP's financial position is very strong. I judge a company's financial position based on its capital structure.
Specifically, I do not like to see a company with large amounts of debt on the balance sheet. Debt repayment can be a threat to dividend safety if a business experiences financial difficulties.
ADP's debt to equity ratio is very reasonable at .6 to 1. And, the company has cash on its balance sheet almost equal to its total debt. In my opinion, ADP has a rock-solid balance sheet.
ADP Dividend Safety
ADP's dividend gets very high marks for safety. In my opinion, there is little to no chance of the ADP dividend being reduced anytime in the foreseeable future.
I base my evaluation of dividend safety on ADP's:
Excellent business fundamentals
Reasonable dividend payout ratios
Lowish dividend yield
Consistently strong cash flows
High credit ratings
A strong balance sheet with reasonable debt load
So, ADP's dividend is very safe. But will it grow? Let's see…
ADP Dividend Growth Projection
For dividend income planning purposes, I make a dividend growth projection for each of my holdings. I base this projection on
Historical dividend growth
Dividend payout ratios
Stated dividend policy when management provides one
Business fundamentals
Business growth strategy
Profit outlook
The global recession put a lid on earnings and dividend growth. At least for the short term.
But, over the long term, I am forecasting ADP dividend growth to be 7-9% annually. If ADP is able to deliver higher dividend growth like in years past, I will be very happy.
Here's my logic on this dividend growth rate…
First of all, the markets ADP operates in are forecasted to grow 5-6%. So I will assume ADP will grow with the market.
And increase their annual revenue by a like amount. If prices remain constant that revenue growth rate will flow right to profit growth.
Furthermore, I expect the company to operate more efficiently. So scale and cost efficiencies will add another 2-3% to earnings growth.
Finally, I will assume ADP's dividend payout ratio will remain unchanged. This will be consistent with its dividend policy statement.
So, 5-6% profit growth from revenues. Plus 2-3% from cost efficiencies. And a constant dividend payout ratio. All of this gives me a 7-9% annual ADP dividend growth rate forecast.
Next up. A good stock analysis would not be complete without checking on the stock's valuation. So, let's do that now.
ADP Stock Valuation
I will use a few different valuation measures. In order to get a gauge on ADP's stock price.
ADP Dividend Discount Model
The single-stage dividend discount model takes into account several factors I have discussed thus far.
Current annual dividend payment
Projected annual dividend growth
My desired annual rate of return
Using these assumptions, the constant growth model suggests the stock is trading near its fair value.
Morningstar Fair Value Of ADP Stock
The investment analysis firm Morningstar places the fair value of ADP stock at $202 per share.
I have used Morningstar for stock research for almost 20 years. I find it helpful and insightful to augment my own stock analysis.
Source: Morningstar
Simply Investing Report
The Simply Investing Report is a monthly publication. It provides high-quality dividend stock analysis and recommendations.
Be sure to read my full review about Simply Investing. There you can learn more about how the publication values a dividend stock.
The most recent Simply Investing report showed ADP stock to be overvalued.
Source: Simply Investing
ADP Stock Price To Earnings Ratio
Unfortunately, ADP's stock price is very expensive on a price-to-earnings basis too.
Even with substantial earnings growth from the past fiscal years, ADP stock looks expensive. The trailing price to earnings ratio still stands in the mid 30 times.
It is interesting to note that ADP's smaller competitor, Paychex, also carries a similarly high price-to-earnings ratio.
Is ADP A Good Stock To Buy Now?
To summarize what we have learned from the various ADP stock valuation methods…
The dividend discount model suggests the stock is fully valued. And Simply Investing judges ADP stock to be overpriced.
Also, both the price to earnings ratio and Morningstar imply ADP stock is overvalued too. So, we have a fairly consistent view of the stock valuation. It is expensive.
Here are my thoughts…
Having followed ADP stock for many years, it usually looks pricey. If I waited for a better price to invest. I may have never done so.
So, taking into account all of these factors and my history with the stock. I think it is a buy for my portfolio on any pullbacks in price.
Also, ADP stock is a good candidate for dollar-cost averaging. In other words, making small incremental purchases to build the position in your portfolio over time.
And if you are ready to invest. Make sure you trade stocks for free. I use the Webull app.
For a limited time, Webull is offering new investors free stock. Check Webull out here.
ADP Stock Analysis & Dividend Review: Wrap Up
I have been very fortunate to own ADP for a long time.  It holds a mid-size position in my dividend stock portfolio.
I built my position from 2010 through 2012. Making multiple smaller incremental purchases.
First of all, the company's business fundamentals are very solid.
And the company's historical dividend growth has been excellent.
Furthermore, future dividend growth should also be strong.
Finally, the dividend appears to be very safe from any potential reduction.
In my opinion, ADP is a great dividend growth stock to buy and hold for the long term.
I would love to buy more on any price weakness. Even without a drop in the share price, I may make another small purchase or two.
As I said at the beginning, high-quality dividend stocks rarely come at a cheap price. And ADP is no different.
More Reading On Dividend Stocks & Dividend Investing
My Favorite Dividend Investing And Financial Resources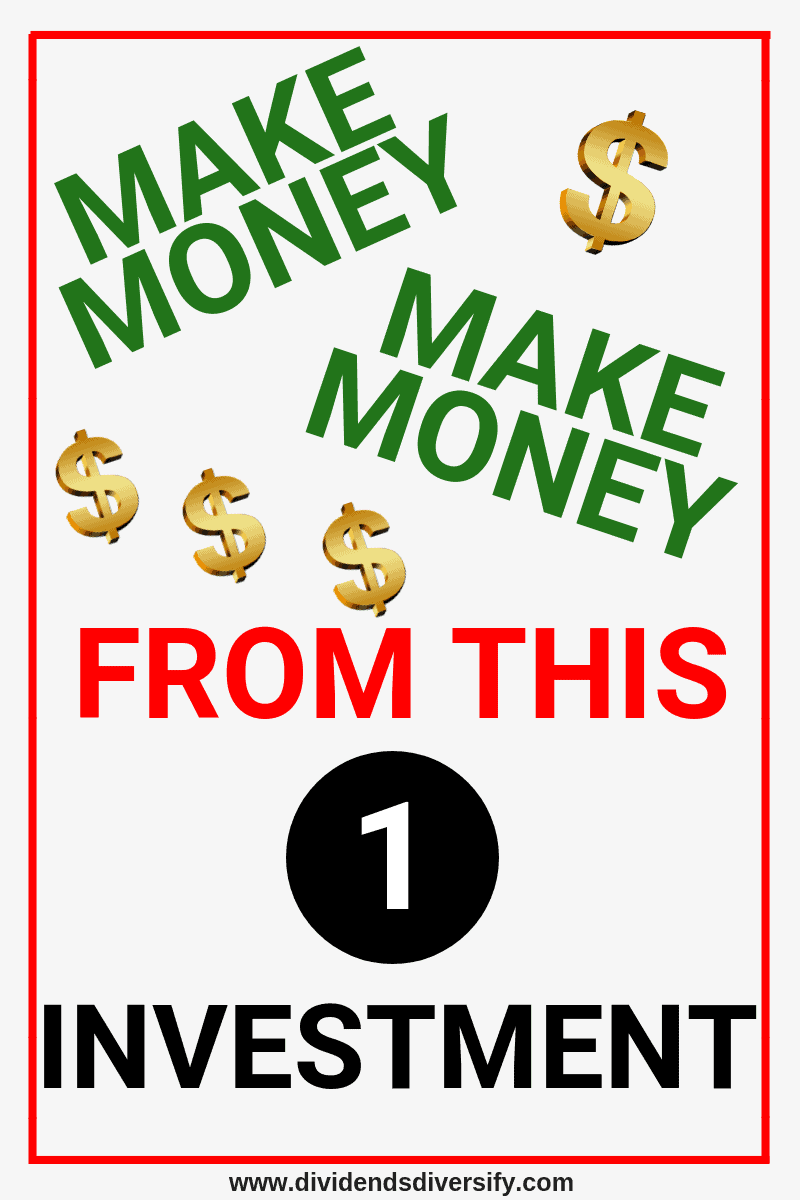 Disclosure & Disclaimer: I am not a licensed investment adviser, financial adviser, or tax professional. And I am not providing you with individual investment advice, financial guidance, or tax counsel. Furthermore, this website's only purpose is information & entertainment. And we are not liable for any losses suffered by any party because of information published on this blog.
I Own ADP Stock & Collect The ADP Dividend