Analyzing AT&T Stock – Is Its Big Stock Dividend Safe?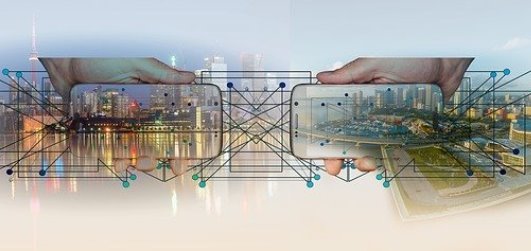 The high AT&T dividend rate has attracted many investors to this stock.
Therefore, I thought it time to take a fresh look at this well-known dividend-paying company. Especially since AT&T stock is one of my larger and long-time holdings.
So please join me for an AT&T stock analysis. I also want to take a close look at the AT&T stock dividend. Let's see if AT&T is right for your dividend income portfolio.
Important Points To Address When Analyzing AT&T Stock
Some important questions come to my mind right away. Such as, is AT&T stock a good investment? Is it a good dividend stock? Is AT&T stock a buy, sell or hold right now?
Also, AT&T stock offers a high dividend yield. So, I want to make sure the AT&T dividend is safe from a future reduction.
Disclosure:  This post contains referral links.
Valuable Stock Analysis Courtesy Of The Simply Investing Report
Finally, as I work through this AT&T stock analysis, I will check in with a few of my favorite investing resources. One such resource is The Simply Investing Report. Read my review of the Simply Investing report here.
I subscribe to the Simply Investing report. And, find it to be an excellent tool for dividend stock investors like you and me. You can also get more information on the Simply Investing website.

Enough of an introduction. Let's get on with our AT&T stock analysis.
AT&T Company Background
AT&T is a world leader in communications, media, entertainment, and technology.
Business Units
The company consists of four business units:
AT&T Communications provides mobile, broadband, video and other communications services to U.S. based consumers and nearly 3 million companies globally.
WarnerMedia consists of WarnerMedia Entertainment, WarnerMedia News & Sports, and Warner Bros.
AT&T Latin America provides mobile services in Mexico to consumers and businesses plus Vrio's pay-TV services across South America and the Caribbean.
Xandr provides marketers with advanced advertising solutions using insights from AT&T's TV, mobile, and broadband services combined with the extensive ad inventory of WarnerMedia's cable networks and AT&T's pay-TV services.
Revenue Share By Business Unit
The chart below shows each business unit's share of 2019 revenues. Clearly, the communications business unit is the dominant player representing 77% of total revenues.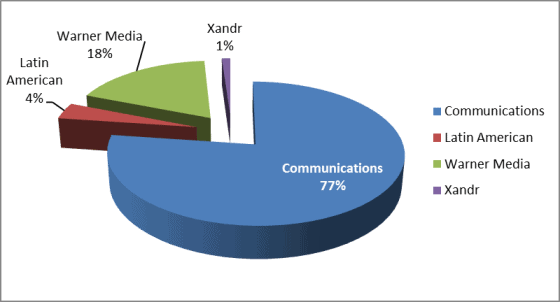 Business Objectives
Through these businesses, AT&T brings together the following key elements in media and entertainment:
Premium video content

A large base of direct to consumer relationship

s

An advertising market place through Xandr

High-speed networks optimized for video and advertising technology
The company aims to lead the next revolution in technology, media, and telecommunications.
Furthermore, they are in a race with Verizon to roll out 5G technology.
Finally, AT&T is a Fortune 10 company. AT&T stock trades on the New York Stock Exchange under the ticker symbol T (NYSE: T).
Source: AT&T Company Profile
Facts & Figures About The AT&T Dividend
AT&T has a long history of dividend payments. Let's cover some of the basic questions an investor might have about the AT&T dividend next.
How Much Is AT&T's Dividend?
AT&T's current dividend rate is $2.08 per share on an annual basis.
What Is The AT&T Dividend Yield?
The current dividend payout provides a 6.5% AT&T stock dividend yield at the recent stock price.
I checked in with the Simply Investing Report. It tells me AT&T's yield is currently higher than its average dividend yield over the past 20 years.
This is a high dividend yield. And may indicate that AT&T stock is undervalued. More on AT&T stock valuation later on in our analysis.
For now, let's stay on the AT&T dividend. It is a big part of my dividend retirement strategy.
In What Months Does AT&T Pay Dividends?
AT&T pays dividends 4 times each year. Dividend payment months are February, May, August and November.
When Is The Ex-Dividend Date For Each AT&T Stock Dividend?
AT&T's ex-dividend date falls around the 10th day of the month BEFORE it pays dividends.
Do you want the next AT&T dividend payment? Then, make sure to purchase your shares before the ex-dividend date.
AT&T Dividend Growth Rate
Do you believe in the old saying that "slow and steady wins the race"? If yes, then AT&T dividend growth is for you.
The company's dividend has grown slowly but consistently as shown in the table below.
Table 1: AT&T compound annual dividend growth rate
| | | | |
| --- | --- | --- | --- |
| 1 Year | 3 Years | 5 Years | 7 Years |
| 1.96% | 2.00% | 2.04% | 2.09% |
AT&T Dividend History
AT&T has an impressive consecutive annual dividend increase streak. The company has increased its dividend on an annual basis in each of the past 36 years.
This fact makes AT&T a Dividend Aristocrat.
Dividend Aristocrats are high-quality dividend-paying companies. To qualify they must have increased their dividends each year for at least 25 years in a row!
Related: 60 plus years of dividend growth from this dividend stock
Does AT&T State Its Plans For Future Dividend Increases?
In a recent press release, AT&T provided information about future dividend increases.
I really appreciate it when a company sets expectations for its dividend. It helps me plan for my future income. And better understand how the company views its dividend going forward. Here is what they said:
Dividend growth: Continued modest annual increases; dividends as % of free cash flow – less than 50% range in 2022.
I will use this information a little later in the AT&T stock analysis. Let's move on to AT&T's business fundamentals. They are important when it comes to assessing AT&T dividend safety.
AT&T Revenue Trend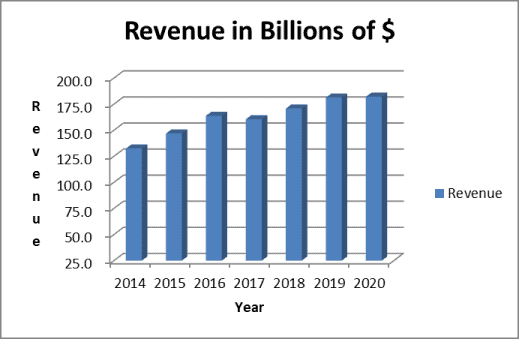 AT&T's wireless and wired communications businesses are the largest share of the company's revenue at $142 billion in 2019. As you might expect, the wired business has been in decline for years.
In addition, wireless has become a more price-sensitive commodity service. These trends in the communications business have put downward pressure on revenues.
And, have led the company to seek acquisitions to grow. First, the acquisition of DIRECTTV in 2015. Then, Time Warner in 2018.
AT&T Dividend Payout Ratio Based on Earnings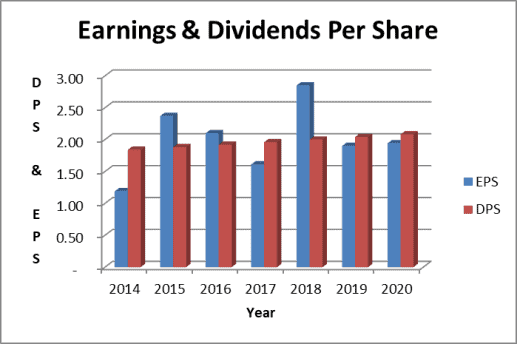 I find AT&T's accounting earnings hard to interpret. They are full of non-cash costs for depreciation from the company's large and necessary capital investments. In addition, they include amortization costs and one time charges associated with their acquisitions.
And for 2017, the company also took a large one-time non-cash expense to account for the impact of the new tax law. For comparison purposes, I have adjusted the 2017 earnings in the chart above to eliminate this tax charge.
Over the long term, AT&T's accounting earnings exceed the dividend payout. However, not by much and it is certainly not a smooth ride.
So for capital and acquisition intensive businesses like AT&T, I prefer using free cash flow to assess the dividend payout ratio. Let's take a look at that right now.
AT&T Dividend Payout Ratio Base On Free Cash Flow
Free cash flow is the cash-based profits from the business less cash spent on capital investments.
And AT&T must make large capital investments each year. Those cash outlays are especially critical to maintain, upgrade and expand their telecommunication networks.
The chart below presents the AT&T dividend payout ratio in relation to its free cash flow generated on an annual basis.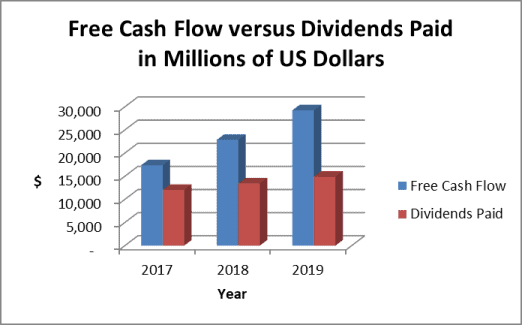 The company's dividend is covered by cash flow. In fact, over the past 3 years, the AT&T dividend payout ratio was less than 60% of free cash flow. This is pretty solid dividend coverage in my opinion.
In recent years, AT&T has used excess cash over and above dividend payments to pay down debt. This is good to see, as the company took on large amounts of debt in recent years.
Why? To fund the Time Warner and DIRECTV acquisitions.
Because of this extra debt, let's check to see how AT&T's credit rating and balance sheet look. These areas are important when evaluating AT&T dividend safety. Most noteworthy, I prefer to invest only if the stock has a high degree of dividend safety.
AT&T Credit Rating
AT&T has a Baa2 and BBB credit rating from Moody's and S&P, respectively. These ratings represent "investment grade – moderate credit risk".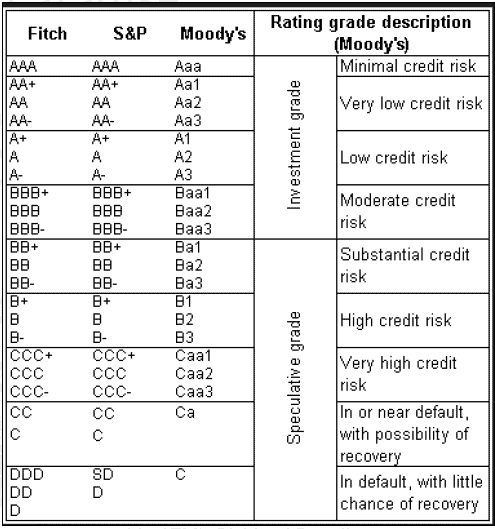 A solid dividend-paying company usually has investment-grade credit ratings.
And, AT&T is no different. However, AT&T's credit ratings are at the very low end of the investment-grade range.
Lower ratings are likely a result of AT&T taking on large amounts of debt in recent years. The higher debt was primarily due to costs from acquiring DIRECTTV and Time Warner.
AT&T Balance Sheet
Finally, AT&T's debt to equity ratio checks in at .8 to 1.
This looks reasonable in comparison to S&P 500 companies that overall carried a .86 to 1 debt to equity ratio last year. And much better than Verizon's 1.8 to 1.
AT&T Dividend Safety
Is the AT&T dividend safe? This is a key question. Because owning a stock with a safe dividend is important to me.
I immediately see a high dividend yield when I look at AT&T stock. So, one of my first concerns is dividend safety.
To judge dividend safety, I look at many of the topics we have discussed so far. Specifically,
Business fundamentals

AT&T dividend payout ratios

Credit ratings and balance sheet

AT&T dividend history
Based on this AT&T stock analysis, I conclude that AT&T's dividend is safe from a reduction in the foreseeable future. And, I find comfort holding AT&T in my dividend stock portfolio because of the reasonable percentage of free cash flow it pays out in dividends.
AT&T Dividend Increase Forecast
For my income planning purposes, I make a dividend growth forecast for each dividend stock that I own. I use much of the information we have discussed thus far with special emphasis on:
Business growth potential

Dividend payout ratios

Dividend policy statements (when provided)
I believe AT&T dividend growth is going to increase slightly in future years. I'm going to go out on a limb and forecast a 3% annual AT&T dividend growth.
AT&T Stock Analysis: Valuation
Let's judge value in several ways:
AT&T Dividend Discount Model
Morningstar fair value analysis of AT&T stock
Personal Finance investment newsletter buy target
Utility Forecaster investment newsletter buy target
AT&T Dividend Discount Model
I use a single-stage dividend discount model. Also known as the Gordon Growth Model. It considers several factors I have discussed thus far.
Current annual dividend payment – $2.08 per share
Projected dividend growth – 3%
My desired annual return on investment – 9%
Using these assumptions, the dividend discount model calculates the fair value of AT&T stock at $36 per share.
Morningstar Fair Value Analysis Of AT&T Stock
The stock analysis firm Morningstar believes AT&T stock is fairly valued at $39 per share.
Source: Morningstar
Personal Finance Investment Newsletter
The longtime investment newsletter Personal Finance places a buy target on AT&T stock at $42 per share.
Source: Personal Finance
Utility Forecaster Investment Newsletter
Utility Forecaster, another of my favorite investment newsletters, has a buy target on AT&T stock of $40 per share.
Source: Utility Forecaster
Simple Investing Report
The Simply Investing Report used the following rules to assess the value of a stock.
Stock prices to earnings ratio must be less than 25

The current dividend yield must be higher than the average dividend yield over the past 20 years

The stock price to book ratio should be less than 3
Based on the Simply Investing Report criteria, AT&T stock is undervalued.
AT&T Stock Analysis Valuation Summary
We have looked at a number of valuation methods that suggest a range of values for AT&T stock.
Here is a summary:
Dividend Discount Model – $36 per share
Morningstar Fair Value – $39 per share
Personal Finance Newsletter buy target – $42 per share
Utility Forecaster Newsletter buy target – $40 per share
Simply Investing Report – AT&T stock is undervalued
So, How Much Is AT&T Stock Worth?
AT&T stock appears to be undervalued at recent prices. The methods used and resources referenced make me conclude that AT&T stock is worth somewhere between $36-$42 per share.
AT&T Stock Analysis Wrap Up
Here are a few key points that I take away from this AT&T stock analysis:
Attractive AT&T dividend yield
Investment-grade credit ratings and a reasonable debt to equity ratio
The AT&T dividend yield appears safe consuming less than 60% of free cash flow
Modest but consistent AT&T dividend growth
An undervalued stock price at recent levels
Let's circle back and make sure the questions I posed at the beginning are answered.
Is AT&T Stock A Good Investment?
It depends. On what? Your investment objectives are.
Are you in search of high dividend income investment options? But are willing to sacrifice growth potential in both the dividend and stock price versus other investment alternatives?
If you answered yes to both of these questions, then AT&T is a good investment.
Is AT&T A Good Dividend Stock
I think AT&T is a good dividend stock. But, one of my readers spoke up about this very question. I would like to share his thoughts with you.
For context, this came from a reader named Bill on this post: How to build a blue-chip dividend stock portfolio. This is what Bill had to say…
I appreciate this article and have a few thoughts to offer.
First of all, there are companies that offer both price appreciation and dividends. I'd suggest adding NextEra Energy (NEE). NEE is investing in renewable energy infrastructure, delivering double-digit percentage dividend growth, has great management, and good stock price appreciation.
Furthermore, for the technology sector, AT&T is listed. What about Verizon? It is not necessarily a growth stock, but I would submit that Verizon is a better investment choice in this space. AT&T's debt load after the DIRECTV acquisition has left it with "some challenges." Thanks, Bill R.
So, I conclude that Bill thinks there are better dividend stocks for his money. And, I won't argue with him. I like NEE and Verizon too! But, as I said earlier, it depends on what your investment objectives are.
Is AT&T Stock A Buy?
I believe AT&T stock is a good stock to buy right now.
Why? Because all of the valuation measures we looked at in this AT&T stock analysis indicate AT&T stock is undervalued.
Of course, do your own research and make your own decision. After all, it's your money! So, make the most of it.
If You Enjoyed This AT&T Stock Analysis You Might Also Enjoy…

Disclosure & Disclaimer
This article, or any of the articles referenced here, is not intended to be investment advice specific to your situation. I am not a licensed investment adviser, and I am not providing you with individual investment advice. The only purpose of this site is information & entertainment. We are not liable for any losses suffered by any party because of information published on this blog. See this site's Disclaimer and Privacy tab for more information.
I own AT&T stock and collect the AT&T dividends!