AT&T Dividend Stock Analysis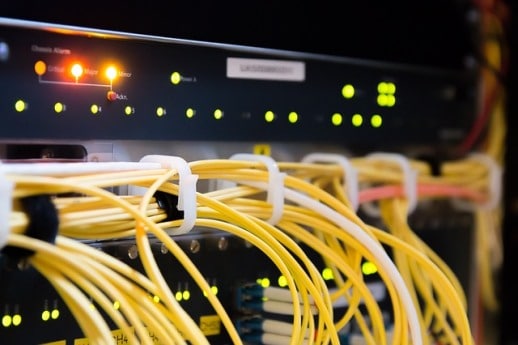 A fat AT&T dividend has attracted many investors to this stock.  And it is a popular pick by dividend bloggers.
Therefore, I thought it time to take a closer look at this well known company.   Most noteworthy, it is one of my larger holdings.  Please join me for a dividend deep dive of this huge telecommunications firm.
COMPANY BACKGROUND
AT&T is a world leader in communications, media and entertainment, and technology.  The company consists of four business units:
AT&T Communications provides mobile, broadband, video and other communications services to U.S. based consumers and businesses
WarnerMedia consists of HBO, Turner and Warner Bros.
AT&T International provides mobile and pay TV services in Mexico and South America 
AT&T's advertising & analytics business provides marketers with advanced advertising solutions
In addition, AT&T's acquisition of Time Warner brings together the following key elements in media and entertainment:
Premium content

Direct to consumer distribution

High speed networks
AT&T DIVIDEND YIELD
AT&T is paying an annual forward dividend of $2.04 per share.  This is a 6.7% dividend yield at the recent AT&T stock price.
AT&T DIVIDEND GROWTH RATE
| | | | |
| --- | --- | --- | --- |
| 1 Year | 3 Years | 5 Years | 7 Years |
| 2.0% | 2.1% | 2.1% | 2.2% |
The AT&T dividend has grown slowly but consistently.  In addition, AT&T has increased the dividend on an annual basis for the past 34 years.
REVENUE

AT&T's wireless and wired communications businesses are the largest share of the company's revenue.  The wired business has been in decline for years.  In addition, wireless has become a more price sensitive commodity service.  These trends have put downward pressure on revenues.
And, have led the company to seek acquisitions.  First, the acquisition of DirecTV.  And now, Time Warner.
AT&T DIVIDEND, EARNINGS AND PAYOUT RATIO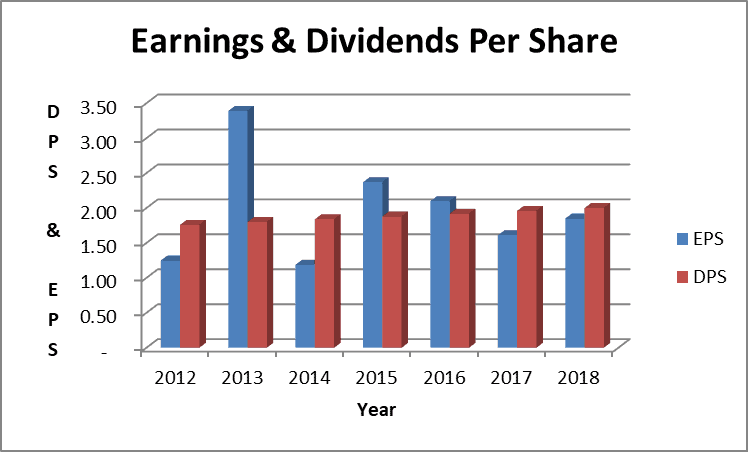 I find AT&T's accounting earnings hard to interpret.  They are full of non cash costs for depreciation from the company's capital investments.  In addition, they include amortization costs from acquisitions.
In 2017, the company also took a large one time non cash expense for the impact of the new tax law.  For comparison purposes, I have adjusted 2017 earnings in this article to eliminate the tax charge.
Over the long term, AT&T's accounting earnings approximate the dividend pay out.  However, for a capital intensive firm like AT&T, I like to look at free cash flow to assess dividend safety.
Free cash flow is the cash based profits from the business less cash spent for capital investments.  AT&T makes large capital investments each year.  Those cash outlays are required to maintain, upgrade and expand their telecommunication networks.
Here are recent cash dividends as a percentage of free cash flow.
| | | | |
| --- | --- | --- | --- |
| Year | Dividends Paid (billions) | Free Cash Flow (billions) | Dividends as a % of FCF |
| 2016 | $11.8 | $16.9 | 70% |
| 2017 | $12.0 | $17.6 | 68% |
| 2018 Projected | $12.3 | $21.0 | 59% |
Based on free cash flow, the dividend appears to be well covered.
AT&T STOCK VALUATION & RISK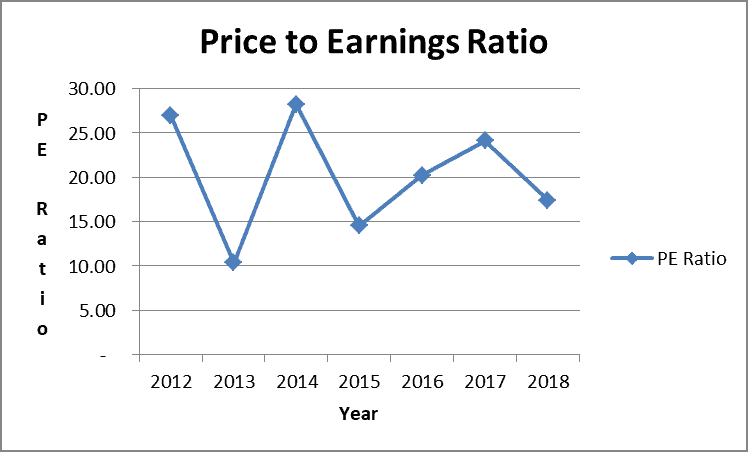 The Time Warner merger and higher interest rates have pressured the stock price.  It is down about 20% from the 52 week high.  This has brought the 2018 forward price to earnings ratio into the high teens.  It is about at the mid point of the historical range.
Both the Time Warner and DirecTV acquisitions have been financed with large amounts of debt.  This has significantly increased the company's financial leverage.  Higher debt and interest payments are risky if the business faces a downturn in the future.  Or, if interest rates rise a large amount.
AT&T DIVIDEND – WRAP UP
AT&T offers a very attractive dividend yield.  And, modest but consistent dividend growth.  The stock valuation is at a reasonable level.  Also, the dividend is well covered by free cash flow.  However, the company has incurred a lot of debt to make recent acquisitions.
Having a large position, I intend to hold and collect my dividends in cash.  I do not intend to add to my position in the foreseeable future.  For those looking to initiate or build a larger position in AT&T, the recent stock price level appears to be a solid entry point.
OTHER RELATED ARTICLES
I hope you find this analysis of AT&T and the AT&T dividend useful.  If so, here are a couple other articles that you may find interesting:
WHAT ARE YOUR COMMENTS ON AT&T STOCK & THE AT&T DIVIDEND?
Do you own AT&T?  Are you considering purchasing?  What do you think of the Time Warner acquisition?  Are you an AT&T customer?
Leave a comment and let us all know!
BE SURE TO SUBSCRIBE
As part of your subscription to Dividends Diversify, you will get 20 wealth building and investment tips free!  In addition, never miss a new post.  I will send a weekly email to all subscribers with a link to the current weeks new content.  Thank you for visiting Dividends Diversify!
Disclosure & Disclaimer
I am long T.  The information on this site is for educational and entertainment purposes only.  Furthermore, the information is not to be used as investment advice specific to your circumstances.  In addition, consult your personal investment and/or tax advisers prior to investing money.  Most importantly, please realize you are solely responsible for any investment gains or losses as a result of the investments you enter into.  You can find additional information under this site's disclaimer tab: Disclaimer & Privacy Policy.