Analyzing AT&T Stock For Dividends
The high AT&T dividend rate attracts many investors to this stock including me.
So, let's look at this well-known dividend-paying company. Especially since AT&T stock is one of my larger and long-time holdings.
Also, I want to examine the AT&T dividend closely. I want to know if this company is still right for a good dividend income portfolio.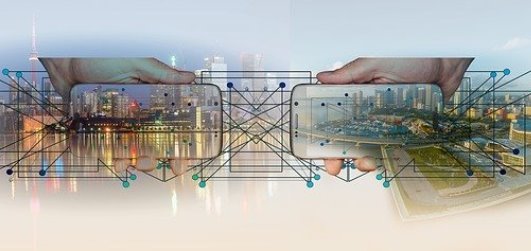 Disclosure: At no cost to you, I may get commissions for purchases made through links in this post.
Let's first answer some key questions about AT&T stock to kick it off. And its dividend.
Then, we will circle back. And cover all of the supporting details. Here we go…
Is AT&T Stock A Good Investment?
AT&T may be a good investment. But it depends on your investment objectives.
Are you in search of high dividend income investment options? But are willing to sacrifice growth potential in both the dividend and stock price versus other investment alternatives?
If you answered yes to these questions, then AT&T might be considered a good investment. Otherwise, it is not.
Is AT&T A Good Dividend Stock
I think AT&T is a good dividend stock. Because the company has a long history of rewarding shareholders with dividends.
But, one of my readers spoke up about this very question. And I would like to share his thoughts with you.
First of all, this input came from a reader named Bill. From this article: How to build a blue-chip dividend stock portfolio. Where AT&T was featured in the model portfolio constructed for that post.
This is what Bill had to say…
I appreciate this article and have a few thoughts to offer.
First of all, there are companies that offer both price appreciation and dividends. I'd suggest adding NextEra Energy (NEE). NEE is investing in renewable energy infrastructure, delivering double-digit percentage dividend growth, and has great management and stock price appreciation.
Furthermore, for the technology sector, AT&T is listed. What about Verizon? It is not necessarily a growth stock. But I would submit that Verizon is a better investment choice in this space. AT&T's debt load after the DIRECTV acquisition has left it with "some challenges." Thanks, Bill R.
So, I conclude that Bill thinks there are better dividend stocks for his money. His stock selection criteria would lead him in a different direction.
And that's okay. I can't argue with Bill. He makes some good points.
I like NextEra Energy and Verizon too! But, as I said earlier, it depends on your investment objectives.
Next question, please…
Is The AT&T Dividend Safe?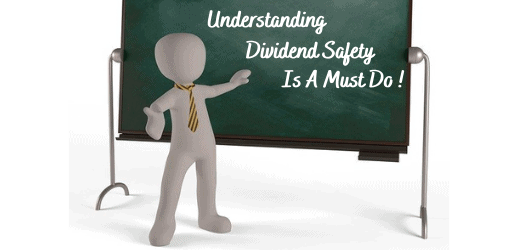 When I speak of safe dividend stocks and dividend safety. I mean safe from a possible reduction in the foreseeable future.
First, I see ample dividend coverage when I look at AT&T's free cash flow. The dividend consumes a manageable fraction of that cash. To me, that enhances dividend safety.
However, it doesn't matter what the financial metrics tell us. Because in the end, paying dividends is not required. Furthermore, management can change their dividend payment policies at any time.
And finally…
Is AT&T Stock A Buy?
I do not believe AT&T is a good dividend stock to buy now. Just my opinion.
Maybe in the future, it will make more sense to me.
Of course, do your research and make your own decision. After all, it's your money! So, invest wisely to make your dividend snowball grow.
Now for the supporting details related to these questions…
AT&T Company Background
AT&T is a world leader in telecommunications and technology.
The company provides mobile, broadband, and other communications services to U.S.-based consumers. And millions of companies globally.
Business Objectives
Through its business, AT&T brings together the following key elements:
A large base of direct-to-consumer relationships
High-speed networks optimized for video and advertising technology
Furthermore, the company aims to lead the next revolution in technology and telecommunications. They are racing with Verizon to roll out 5G technology.
Source: AT&T Company Profile
AT&T Stock Symbol
AT&T stock trades on the New York Stock Exchange. It operates under the ticker symbol T (NYSE: T).
And when I trade my dividend stocks, I use the Webull app. For fast, commission-free stock trades. Plus, the app has great stock research tools.
Next up is the AT&T dividend review.
AT&T has a long history of dividend payments. So, let's cover some basic questions an investor might have.
I will do my best to explain everything there is to know about dividends from AT&T.
AT&T Dividend Rate
AT&T has an annual forward dividend. It is simply the last dividend payment approved by the company. Multiplied by the number of times AT&T pays dividends each year.
Take the annual forward dividend. Divide it by the current stock price. And you get the stock's dividend yield…
AT&T Dividend Yield
I prefer dividend yields between 3 and 5%. At the time of publication, AT&T exceeds this range.
So, for me, the stock has a high dividend yield.
And may indicate that AT&T stock is undervalued. On the other hand, it could be a sign of investment risk.
Regardless, for high dividend yield companies like AT&T, I like holding them in an IRA. For the tax benefits, those accounts provide.
How Often Does AT&T Pay Dividends?
AT&T pays dividends 4 times each year. They follow a typical recurring dividend payment pattern many U.S.-based dividend stocks use.
In What Months Does AT&T Pay Dividends?
Dividend payment months are February, May, August, and November.
During these months, the dividend is paid on the first business day.
When Is The Ex-Dividend Date For Each AT&T Stock Dividend?
AT&T's ex-dividend date falls around the 10th day of the month BEFORE it pays dividends.
Do you want AT&T's next dividend payment in February, May, August, or November? Then, make sure to purchase your shares before the ex-dividend date.
Remember the exact ex-dividend date and dividend payable dates vary each quarter.
So, be sure to check out AT&T's investor relations website. There you can find the latest dividend payment information.
AT&T Dividend History
AT&T had an impressive consecutive annual dividend increase streak.
For example, the company increased its dividend annually, starting back in 1985 and going through 2020.
AT&T Was A Dividend Aristocrat
So, AT&T was a Dividend Aristocrat. But, it is no longer.
For the record, Dividend Aristocrats are a high-quality dividend-paying company. They must have increased their dividends yearly for at least 25 years in a row to qualify!
Related reading: 60 plus years of dividend growth from this dividend stock
AT&T Dividend Growth Rate
Do you believe in the old saying that "slow and steady wins the race"?
If yes, the old growth rate of dividend payments from AT&T was for you. It usually came in at 2% per year.
Unfortunately, their dividend growth ended as debt levels grew and business strategy changed.
Does AT&T State Its Dividend Policy?
In a past release, AT&T provided information about future dividend increases.
I appreciate it when a company sets expectations for its dividend. It helps me plan for my future income.
And better understand how the company views its dividend going forward. Here is what they said:
Dividend growth: Continued modest annual increases; dividends as a % of free cash flow – less than 50% range in 2022.
This illustrates one of many important dividend investing rules. Specifically, paying dividends is not required.
And a company can change its dividend policy at any time. And that is exactly what AT&T management did by halting dividend growth and ultimately reducing the dividend in 2022.
More on this topic in the next section about getting timely dividend payments from AT&T.
Last AT&T Dividend Increase
Each year, AT&T typically announced a dividend increase in December. But when they elected not to do so in 2019. It was a red flag for me.
Because the first step to reducing this type of recurring cash dividend is? Not increasing it based on the timing of past dividend increases.
Also, not doing so conflicted with the company's statement I just shared with you. Specifically, the expectation for modest annual increases.
So, management changed its mind. And the company's run as a Dividend Aristocrat came to an end. Since an increase to the quarterly dividend payment was required before the end of 2021.
Yes. Tough membership requirements for sure. That's why the Aristocrat list is an excellent place to find good dividend growth stocks.
Okay. Let's move on to AT&T's business fundamentals…
AT&T Revenue Trend
AT&T's wireless and wired communications businesses are the largest share of the company's revenue. But, as you might expect, the wired business has declined for years.
In addition, wireless has become a more price-sensitive commodity service. These trends in the communications business have put downward pressure on revenues.
That's partly what led the company to seek acquisitions to grow. First, the acquisition of DIRECTTV in 2015. Then, Time Warner in 2018. Of course, these businesses have been spun off and sold in recent years.
AT&T Dividend Payout Ratio Based on Adjusted Earnings
I find AT&T's accounting earnings hard to interpret. They are full of non-cash costs for depreciation from the company's large but necessary capital investments.
In addition, they include amortization costs. And one-time charges associated with their acquisitions.
Furthermore, in 2017 the company took a large one-time non-cash expense to account for the impact of the new tax cut and jobs act. In 2020 there were more non-cash impairment write-offs related to the video business.
Over the long term, AT&T's accounting earnings have usually exceeded the dividend payout. However, not by much and it is certainly not a smooth ride. Even after taking into account the adjustments I just described.
Most importantly, AT&T's reported accounting earnings do not add value to me. When assessing the company's prospects as a dividend growth stock.
So, for capital and acquisition-intensive businesses like AT&T, I prefer using free cash flow to assess the dividend payout ratio. In my opinion, it is a much better indicator of dividend payment capacity.
And at the end of the day, dividends are paid in cash. And that cash funds our dividend retirement strategy.
Let's discuss cash flow next…
AT&T Dividend Payout Ratio Based On Free Cash Flow
Free cash flow is the cash-based profits from the business less cash spent on capital investments. It's typically what stock dividends are paid from.
And AT&T must make large capital investments each year. Those cash outlays are critical for maintaining, upgrading, and expanding their telecommunication networks.
Fortunately, the company's dividend is covered by cash flow.
AT&T sometimes uses excess cash over and above dividend payments to pay down debt. This is good to see.
Next, I will check how AT&T's credit rating and balance sheet look. These areas are important when evaluating the AT&T dividend.
Most noteworthy, I prefer to invest only if the stock has a high degree of dividend safety.
AT&T Credit Rating
AT&T has investment-grade credit ratings. Typical for solid dividend-paying companies.
Credit Rating Evaluation Grid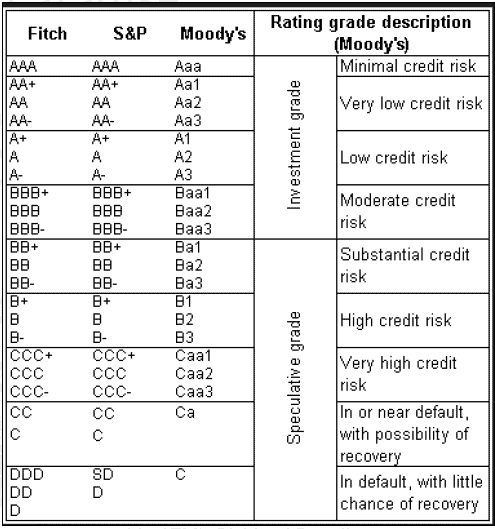 However, AT&T's credit is typically scored at the low end of the investment-grade range.
Lower ratings are likely a result of AT&T of the company's debt levels.
AT&T Balance Sheet
Finally, although absolute debt levels are high. Debt-to-equity reflects a fairly healthy and balanced capital structure.
Now, for dividend safety…
AT&T Dividend Safety
Is the AT&T dividend safe? This is a key question. Because owning stocks with a safe dividend is important to me.
I immediately see a high dividend yield when I look at AT&T stock. So, one of my first concerns is dividend safety.
To judge dividend safety, I look at many topics we discussed. Specifically,
Business fundamentals
Dividend payout ratios
Credit ratings and balance sheet
Dividend history
Dividend yield
Based purely on financial metrics I conclude that AT&T's dividend is safe from a reduction in the foreseeable future.
In my opinion, the biggest threat to AT&T's dividend safety is management decision-making. Once a company reduces its dividend, management is prone to do so again if financial difficulties present themself.
Even though the company has the cash flow to continue paying the dividend. Management may decide to deploy that cash elsewhere. And it appears they have!
Always remember that companies are not required to pay dividends.
AT&T Dividend Growth Forecast
For income planning purposes, I make a dividend growth forecast for each of my stock investments owned for the dividend. I use much of the information we have discussed thus far with special emphasis on:
Business growth potential
Dividend payout ratios
Dividend policy statements (when provided)
My best guess is that the company will generate modest dividend growth, roughly 2% annually.
Next, stock valuation. Then, I will wrap up.
AT&T Stock Analysis: Valuation
Let's judge value by using the Simply Investing Report & Analysis Platform.
Simple Investing Report
The Simply Investing Report uses several metrics to assess the value of a stock. It is a rigorous evaluation.
Based on the Simply Investing Report criteria. And at the time of this update AT&T stock is considered overvalued.
However, valuation metrics can change quickly. Based on swings in the stock price. And shifts in business performance.
That's why I like the interactive database from Simply Investing. Because it helps me monitor the dividend stocks in my portfolio providing an up-to-date call on stock valuation whenever I need it.
Okay. That's all I have on AT&T. Allow me to conclude with a few parting thoughts…
AT&T Stock Analysis Wrap Up
To conclude, here are a few key points that I take away from this AT&T stock review:
AT&T has a high dividend yield
Investment-grade credit ratings and a reasonable capital structure
Free cash flow funds the dividend
For now, I will continue to hold my shares. But I will admit AT&T has been one of my worst-performing investments in recent years.
On the other hand, when it comes to managing my total financial picture. Not just dividend stocks. I pull all of my accounts together. And analyze spending with just 1 tool.
That's Personal Capital. Best of all, it's free to sign up and use. So, be sure to give Personal Capital a try.
Other Dividend Stock Analysis You Might Enjoy…
My Favorite Dividend Investing Resources
Finally, here is a summary of the tools I use and mentioned throughout the article.
Author Bio, Disclosure, & Disclaimer: Please join me (Tom) as I try to achieve my goals, find my next place to live, and make the most of my money. However, I am not a licensed investment adviser, financial counselor, real estate agent, or tax professional. Instead, I'm a 50-something-year-old, early retired CPA, finance professional, and business school teacher with 40+ years of DIY dividend investing experience. I'm here only to share my thoughts about essential topics for success. As a result, nothing published on this site should be considered individual investment, financial, tax, or real estate advice. This site's only purpose is general information & entertainment. Thus, neither I nor Dividends Diversify can be held liable for losses suffered by any party because of the information published on this website. Finally, all written content is the property of Dividends Diversify LLC. Unauthorized publication elsewhere is strictly prohibited.
I own AT&T stock and collect the AT&T dividends!