The Clorox Stock Dividend For Income, Growth, And Safety
The Clorox stock dividend is one of my favorite sources of passive income.
So, I am always waiting for a market decline to add to my shares. So I can collect more of the growing Clorox stock dividend.
For today, let's see what's going on with Clorox stock and its dividend. And kick it off with a few highlights…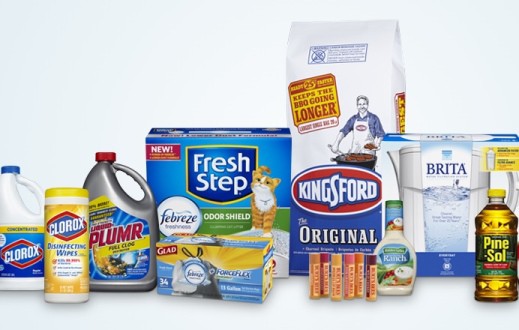 Disclosure: At no cost to you, I may get commissions for purchases made through links in this post.
Clorox Stock Analysis & Dividend Review: Key Takeaways
1. First of all, Clorox is a strong company with great brands, competent management, and solid long-term financial performance.
2. Furthermore, the company has benefited from the recent trend of more time spent at home. And high demand for its cleaning products.
3. Clorox is one of many stocks with long and rich dividend histories. The company has paid annual dividends since 1970. And has increased the dividend rate each year since 1978. This record makes Clorox a Dividend Aristocrat. Furthermore, the company's dividend appears very safe and set to grow into the future.
4. In my opinion, Clorox stock remains a solid long-term holding for a dividend growth stock portfolio. Perfect for putting in that IRA you have been meaning to open and fund. For me, it is suitable for dollar-cost averaging purchases.  Or, additional investments during pullbacks in the stock price.
With those key points taken care of, let's jump into the details. And work through a Clorox stock dividend review.
Should I buy the stock now? Or, wait for lower share prices? Is Clorox a good investment?
We will answer these questions and more. First up, a little background on the company and its products.
On the other hand, if you are looking for something different. Then check out our archives of dividend investing articles. You will be sure to find something to level up your dividend investing game!
Otherwise, stick with me here for much more on Clorox stock.
Clorox Company Background
The Clorox Company is a leading manufacturer and marketer of consumer products.
Clorox markets some very trusted and recognized brands in the household products area. This company also competes in food and beverage categories.
Consumer Brands
Clorox bleach and cleaning products
Pine-Sol cleaners
Liquid Plumber clog removers
Kingsford Charcoal
Hidden Valley dressings and sauces
Glad bags, wraps, and containers
Burt's Bees personal care products
Brita water filters
Poett home care products
Fresh Step cat litter
RenewLife digestive health products
Rainbow Light, Natural Vitality, and Neocell dietary supplements
Professional Services Brands
The company also markets brands for professional services, including
Clorox Healthcare
Commercial Solutions
Brand Strength
Clorox has tremendous brand strength. More than 80 percent of the company's sales are generated from brands that hold the number 1 or 2 market share positions in their categories.
Source: The Clorox Company – Who We Are
Clorox Business Strategy
Here are a few key points I have been able to learn about the company's business strategy.
Objectives
Maximize economic profit
Pursue profitable, sustainable, responsible growth
Strategy
Fuel growth in brands through cost reductions, smart investments, international businesses, and targeted acquisitions
Innovate to improve consumer brand experiences and consumer shopping experiences
Reimagine work to be faster, more inclusive, and digital
Annual Financial Targets
Low to mid single digit percent sales growth
Incremental operating margin improvement
Grow free cash flow in line with sales growth
Clorox Priorities for Free Cash Flow
Invest in the business
Support the Clorox stock dividend payments
Manage debt
Repurchase shares of their stock
I like that they mention the dividend as a priority for using cash flow.
Of course, we know that Clorox pays a dividend to reward shareholders. And we now know supporting the dividend is a priority for management.
Clorox Stock Symbol
Before we move into the dividend review. We must know this fact to buy Clorox stock.
The stock trades on the New York Stock Exchange. And operates under the stock ticker symbol CLX (NYSE: CLX).
I trade my stocks fast and free using the Webull app. Check Webull out if you are looking for a great online stock broker that utilizes the latest technology.
So now, let's cover all the facts and figures regarding the Clorox stock dividend. And see exactly how the dividends work for stockholders.
Clorox Dividend Per Share
All dividend stocks have an annual forward dividend per share.
So, you may be asking, what does the annual forward dividend mean?
It is the most recent dividend rate per share approved by the Clorox board of directors. Multiplied by the number of times Clorox pays a dividend each year.
Then divide the forward dividend by the stock price to get the dividend yield…
Clorox Stock Dividend Yield
First of all, I like my dividend yields on new purchases of stock to be between 3% and 5%.
Furthermore, Clorox is not a high-yield dividend stock. And the stock's long-term rise in value has caused the Clorox stock dividend yield to fall.
As a result, the Clorox dividend yield typically falls at the low end of my desired range. Sometimes it falls below 3%. And rarely does it go above the 5% mark.
How Often Does Clorox Pay Dividends?
Clorox stock dividends are paid regularly. Specifically, every 3 months or 4 times per year. Each quarterly dividend payment is one-fourth of the annual rate.
In What Months Is The Clorox Stock Dividend Paid?
The timing of dividend payments is consistent. They are paid in these months: February, May, August, and November. Usually, the payments are made during the middle of these months.
This is a typical dividend payment pattern. For the many U.S.-based stocks that pay dividends on a quarterly basis.
What Is The Ex-Dividend Date For Clorox Stock?
To receive the next Clorox stock dividend payment, you must complete your purchase (or already hold your shares) before the ex-dividend date.
First of all, dividends are subject to the approval of their board of directors. As a result, both the ex-date and the payable date change slightly each time a dividend is paid.
So, it's best to check the Clorox dividend history page for the exact date each quarter. It can be found on the Clorox investor relations website.
To give you a general idea, the Clorox ex-dividend date falls 2-3 weeks prior to when each dividend is paid.
Clorox Dividend History
Clorox has a long history of paying recurring dividends to shareholders. The company started paying dividends each year in 1970.
Let's see what long-term dividend growth looks like. It is important for understanding and identifying good dividend stocks.
Clorox Is A Dividend Aristocrat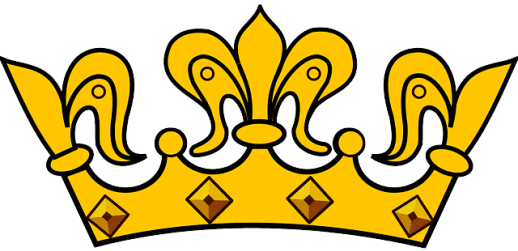 Clorox has increased its dividend rate per share every year starting in 1978. This accomplishment makes Clorox one of the elite Dividend Aristocrats.
Dividend Aristocrats are those firms that have increased dividends for at least 25 years in a row. On the other hand, we can't crown Clorox a Dividend King just yet.
Because Dividend Kings have increased their dividends for at least 50 years in a row. However, I'm pretty sure we will be awarding Clorox a dividend king crown a few years from now.
So, we know Clorox is a stock with a long history of paying increasing dividends. But, we need a solid dividend growth rate too. Let's discuss that next…
Clorox Stock Dividend Growth Rate
In my opinion, Clorox has had high dividend growth for the last several years.
Providing investors with an impressive dividend growth profile. Making compounding dividends in an investor's portfolio much easier.
I am always hoping for short-term dividend appreciation from investments. Thus, I will be on the lookout for the next dividend increase announcement by Clorox. And will consider it in my dividend growth forecast for the company.
Clorox Dividend Policy
Clorox has an impressive long-term dividend history. And an equally impressive history of dividend growth.
The company has stated that supporting the dividend is a priority for their cash. But, Clorox stops short of clearly communicating a specific dividend growth policy.
This is not a red flag. Just something to be aware of as a good dividend investor.
Next, let's see what the business fundamentals tell us. I will use some of the elements from the company's financial reporting to do so.
From that information, I can draw conclusions about future Clorox dividend growth. And current dividend safety. Even without a formal dividend policy statement provided by management.
Clorox Revenue & Sales Trends
First of all, the company's goal is to increase annual net sales by low to mid-single-digit percentages.
Furthermore, for most recent years they have performed at the lower end of this range.
But because of the global pandemic resulting in increased demand for household products.
Revenue growth accelerated beyond their goal. At least, for a short period of time.
Clorox Sales Growth Goals
Prior to the pandemic, the company dealt with a difficult and competitive environment for consumer products. Competition is intense from other consumer goods companies, private label brands, and local brands in foreign countries.
The Foundation For Clorox Sales Growth
To complete at a high level, Clorox management believes that sales growth will come as a result of delivering superior consumer value. In turn, they believe superior value is an outcome of:
The right price
Differentiated products
Great brand recognition
Finally, the geographic reach and growth rate of Clorox sales are interesting. Because they indicate a big opportunity for international expansion.
Next, to continue on with the business fundamentals. Let's look at earnings, cash flow, and dividend payout ratios next.
Clorox Stock Dividend Payout Ratio Based On Earnings
The company has demonstrated consistent earnings growth as a result of
Revenue growth
Margin expansion from price increases and cost savings
Operating expense management
And, the dividend has grown right along with profits. After reviewing the dividend payout ratio based on earnings. In my opinion, it has been running at a sustainable level.
On the other hand, dividends are most frequently paid in cash. So, let's understand how much cash flow Clorox pays out in dividends next…
Clorox Dividend Payout Ratio Based On Cash Flow
First of all, the company's free cash flow generation is strong.
Furthermore, Clorox dividend payments look secure. Consuming a reasonable level of cash flows during the last several years
Finally, after paying dividends, any remaining cash flow goes mainly to fund share repurchases.
To sum up, Clorox management is aggressive in returning cash to its shareholders. They do this through both dividends and share repurchases. Furthermore, their use of cash makes for a very shareholder-friendly company.
Next, I want to forecast how friendly the company will be with dividend growth in the future.
Clorox Stock Dividend Growth Rate Projection
Clorox doesn't give specific guidance about dividend growth. However, their short and long-term dividend payment record suggests growth will definitely continue in the future.
For my planning purposes, I am going to assume a 6-8% annual dividend growth rate in the coming years. I am basing my projection on the following:
Increased revenue contributing to earnings growth
Profits growing faster than revenue adding more to earnings
A steady dividend payout ratio
Consistency with the dividend growth rate over the past 5-7 years
More specifically, I think earnings will grow by mid to high single-digit percentages annually. And management will maintain a fairly constant dividend payout ratio.
Next up, is the company's financial position. Then I can conclude on dividend safety.
Clorox Financial Position
It's a good practice to look at a company's total financial picture. Similar to managing your personal finances.
I manage my total financial picture using Personal Capital. Best of all, Personal Capital is free to use and easy to sign up for.
But back to Clorox, specifically. I will look at the company's financial position in two ways. Debt on the balance sheet. And credit ratings.
Balance Sheet
Clorox carries a relatively high amount of debt including lease obligations. Thus using a fair amount of financial leverage. Making their debt to equity ratio quite high versus other consumer products companies.
Over the long term, Clorox uses debt primarily to pay for acquisitions. In contrast, equity grows slowly because Clorox management is returning most equity from earnings back to shareholders.
As mentioned, the returns to shareholders are in the form of share repurchases and dividends. And this leads to a higher debt to equity ratio over time.
But due to the consistency of the Clorox business. And the strength of free cash flow generation. The debt to equity ratio is not a huge concern for me.
However, it does bear watching. And I'm glad the company has identified debt management as the #3 priority for using cash flow.
Credit Ratings
Clorox has credit ratings from Moody's and S&P, respectively.
First of all, as shown in the table below, their ratings are typically investment grade evaluations.
Credit Rating Evaluation Grid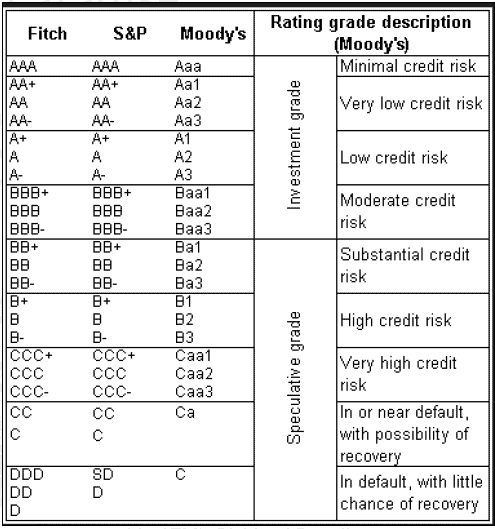 Furthermore, a solid dividend-paying company normally has an investment-grade credit rating. But, the Clorox ratings tend to be at the lower end of the investment-grade range. I suspect the high debt levels play a role in the credit ratings being a little lower than I would like.
Finally, not only is it a good idea to check on company credit scores. It's also smart to keep an eye on your credit score. I use Credit Karma to check mine. It's easy to sign up and best of all it's free.
Now for dividend safety…
Clorox Stock Dividend Safety
The Clorox dividend appears very safe to me. It is supported by:
Reasonable dividend payout ratios
Investment-grade credit ratings
A long history of uninterrupted dividend payments
One thing to watch out for is high debt. But the debt is supported by cash flow from a proven, predictable business model.
Next up, our Clorox stock analysis would not be complete without a check on the stock's valuation. Let's do it.
Clorox Stock Valuation Review
Let's judge value in a couple of different ways:
Clorox dividend discount model
Simply Investing report
Clorox Dividend Discount Model
The single-stage dividend discount model considers several factors I have discussed thus far. This dividend model is easy to use for calculating the intrinsic value of dividend stocks.
Here are the inputs for the formula. The first 2 I have already discussed. While the 3rd assumption is my desired annual investment return.
The current annual forward dividend rate
Projected dividend growth
My desired annual return on investment
Using these assumptions, the dividend discount model suggests Clorox stock is undervalued.
Simply Investing Report
I've used the Simply Investing Report for many years. It's a great source for dividend stock recommendations and analysis.
The Simply Investing report makes a value decision based on these criteria:
Price to earnings ratio
Current dividend yield versus the long-term historical average
Price to book ratio
Based on these measures, Simply Investing deems Clorox stock to be undervalued.
Clorox Stock Valuation Summary
We have looked at two valuation methods that suggest Clorox stock is undervalued at the time of updating this article.
However, valuation metrics can change rapidly. Either due to stock price fluctuations. Or, shifting business fundamentals.
That's why I like the Simply Investing Report & Analysis Platform. Because I always have access to up-to-date dividend metrics. And a current judgment on stock valuation.
So, it's time to wrap up. With a few concluding thoughts. And answers to frequently asked questions.
Clorox Stock And Dividend Analysis: Wrap Up
Let's conclude with what we have learned from this Clorox stock analysis and dividend review.
The Clorox Business
Clorox Company represents a nice combination of:
Good products
Strong brand performance
Competent management
Solid financial performance
Clorox Stock Dividend Metrics
When evaluating the company's dividend metrics, I see
A high degree of dividend safety
An excellent historical dividend track record
Future dividend growth potential
Is Clorox A Good Investment?
First of all, I believe Clorox is a good investment. Yes. Absolutely I do. And I would love to own more Clorox shares.
Furthermore, I expect to hold my current shares for the long term. But, I would prefer a higher dividend yield. Which means I need a lower stock price.
Is Clorox Stock A Buy?
For my purposes, Clorox is a great stock to buy using a dollar-cost averaging approach. This simply means making smaller incremental purchases at regular time intervals.
That's how I have built many of my dividend stock positions. It's a great way to go about investing. At least for me.
Since I never know what direction a stock or the stock market is going to move in the short term.
Further Reading On Dividend Stocks And Dividend Investing
My Favorite Dividend Investing Resources
Author Bio: Tom Scott founded the consulting and coaching firm Dividends Diversify, LLC. He leverages his expertise and decades of experience in goal setting, relocation assistance, and investing for long-term wealth to help clients reach their full potential.
I currently own Clorox and collect the Clorox stock dividend.