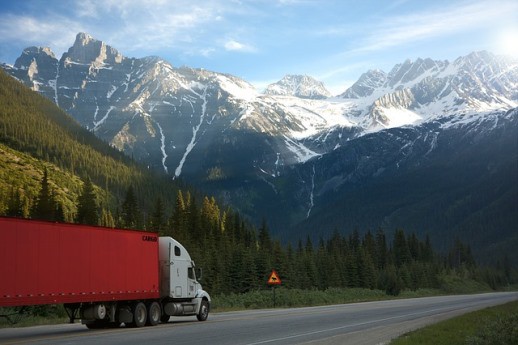 It might not be obvious, but our lives depend on moving heavy loads and objects from one place to another.
Cummins (CMI), a global leader in the manufacture of engines, and their related products and services are essential to that activity.  Let's head out on the highway and check out CMI from a dividend stock analysis perspective.
COMPANY BACKGROUND
CMI designs, manufactures, sells and services diesel and alternative fuel engines; diesel and alternative-fueled electrical generator sets; as well as related components and technology.
DIVIDEND YIELD
CMI is paying an annualized dividend of $4.32 per share, a 3.3% yield at the recent price of $131 per share.
COMPOUND ANNUAL DIVIDEND GROWTH RATE
| | | | |
| --- | --- | --- | --- |
| 1 Year | 3 Years | 5 Years | 7 Years |
| 5.37% | 11.46% | 16.65% | 22.36% |
Dividends per share have grown rapidly over the past 7 years, but growth has slowed more recently.
EARNINGS, DIVIDENDS AND PAYOUT RATIO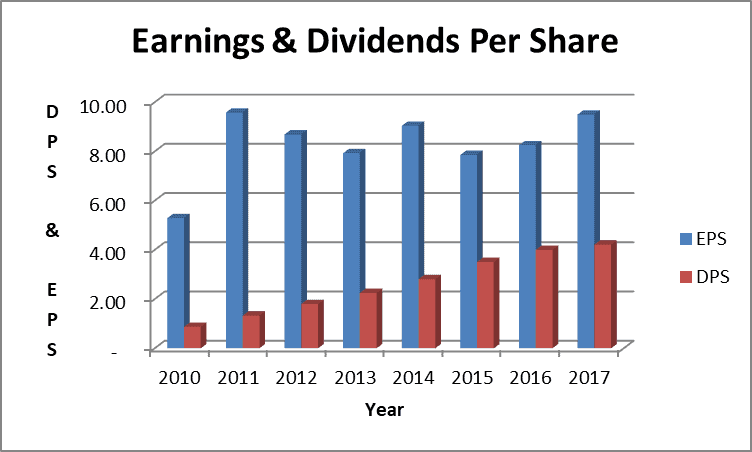 Earnings per share peaked in 2011 and then stabilized in the $8 per share area over the past several years.  Analysts are projecting EPS of nearly $10 per share in 2017.  CMI operates in more economically sensitive sectors than most dividend paying stocks.
Earnings growth has been challenged due to a slowdown in demand from the mining sector as well as currency fluctuations from a stronger US dollar.  Dividend growth has come at the expense of a rising payout ratio, 48% in 2016.  I would expect low to mid-single digit percent annual increases in the dividend over the next several years as a basis for reducing the payout ratio.
VALUATION & CONCLUSION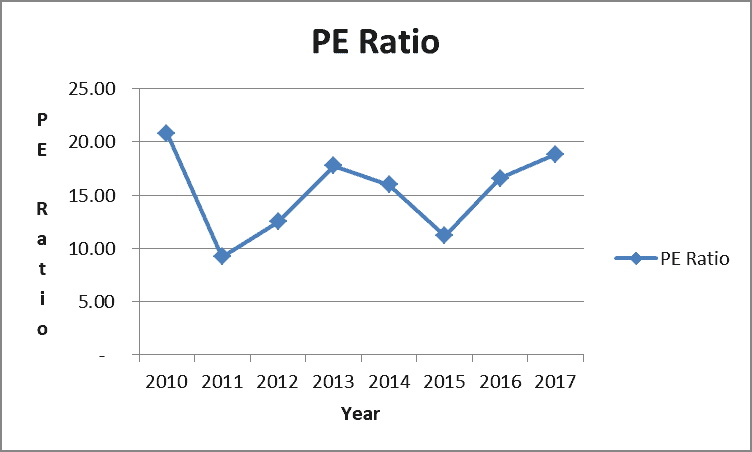 CMI's PE ratio has fluctuated around 15 much of the past several years and currently is about 19.  CMI looks a little pricey at current levels.  I would consider adding to my position at prices below $140.
CMI is a member of the Dividends Deluxe and Core and Explore model portfolios.  Do you hold CMI in your portfolio?  What do think of CMI as a dividend stock holding?
Disclosure & Disclaimer
I am long CMI.  Always remember that the information on this site is for educational and entertainment purposes only and not to be used as investment advice specific to your circumstances.  Consult your personal investment and/or tax advisers prior to investing money and realize you are solely responsible for any investment gains or losses as a result of the investments you enter into.  You can find additional information under this site's disclaimer tab:  Disclaimer & Privacy Policy