Genuine Parts Dividend Stock Analysis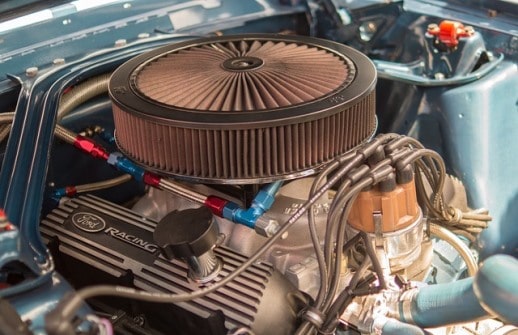 The last time I checked, there were a lot of cars on the road.  Furthermore, the average age of those cars is increasing.  Consequently, more older cars on the road means growing demand for auto parts.  So let's take a look at one of my favorite companies in this sector.

Above all, please join me for a dividend deep dive of The Genuine Parts Company (GPC).  Certainly I will have some thoughts on the Genuine Parts dividend, dividend growth and more.
COMPANY BACKGROUND
Genuine Parts Company was founded in 1928.  They are a service organization.  And engage in the distribution of automotive replacement parts, industrial replacement parts and business products.  GPC is organized around 3 business groups.
The Automotive Parts Group is the largest.  They distribute automotive replacement parts, accessory items, and service items throughout North America and Europe.  In North America, they sell under the NAPA brand name.

The Industrial Parts Group operates under the name Motion Industries.  Motion sells more than 7.1 million industrial replacement parts and materials.  Furthermore, they serve customers in all types of industries throughout North America.

The Business Products Group operates under the name S.P. Richards Company.  They distribute more than 98,000 office products to over 9,700 re-sellers and distributors throughout United States and Canada.
GENUINE PARTS DIVIDEND YIELD
Genuine Parts pays an annual forward dividend of $2.88 cents per share.  As a result, this provides a 2.9% Genuine Parts dividend yield at the recent price of $100 per share.
COMPOUND ANNUAL DIVIDEND GROWTH RATE
| | | | |
| --- | --- | --- | --- |
| 1 Year | 3 Years | 5 Years | 7 Years |
| 6.6% | 5.4% | 9.9% | 7.0% |
First of all, dividend growth has been steady.  Also, the Genuine Parts dividend has been increased for 62 consecutive years.
Therefore, the Genuine Parts dividend increase streak is one of the longest on record!  Companies that have increased their dividends annually for at least 50 consecutive years are known as Dividend Kings!
REVENUE

Revenue has grown consistently during recent years.  Furthermore, the company is projecting 13-14% revenue growth in 2018.
Above all, the 2018 revenue growth is a result of last years acquisition of Alliance Automotive Group.  Alliance is a leading European distributor of vehicle parts, tools, and workshop equipment.
Even more, the company's long term revenue gains are supported by strategic acquisitions, market share gains and overall economic growth.
GENUINE PARTS DIVIDEND, EARNINGS AND PAYOUT RATIO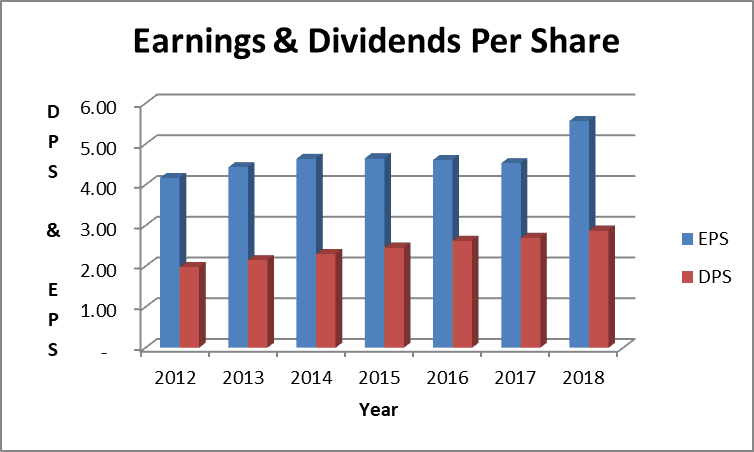 Earnings growth stalled from 2013 to 2017.  However, 2018 earnings looks very strong.   Because of revenue growth, cost synergies from recent acquisitions and lower income taxes.
Also, the dividend payout ratio has ranged between 50% and 60% in recent years.  Finally, the 2018 dividend pay out ratio is projected to be about 52%.
The company plans to increase earnings per share annually by 7-10% over the long term.  Therefore, I expect future annual dividend growth to be about the same.  As a result, the dividend payout ratio should remain near its current level.
Above all, a lower dividend payout ratio is generally better for the investor.  It shows the company has ample room to raise the dividend in coming years.  Or, withstand an earnings drop with out having to reduce the dividend.
DEBT & THE BALANCE SHEET
Until last year, GPC had not borrowed large sums of money.  However, they did increase their borrowings in 2017.  Because of the Alliance Automotive Group acquisition.
GPC's debt is held by a group of private financial institutions.  Since GPC has no publicly held debt, they do not have a public credit rating.  Above all, GPC's debt load appears reasonable in relation to their profitability and capital structure.
VALUATION & CONCLUSION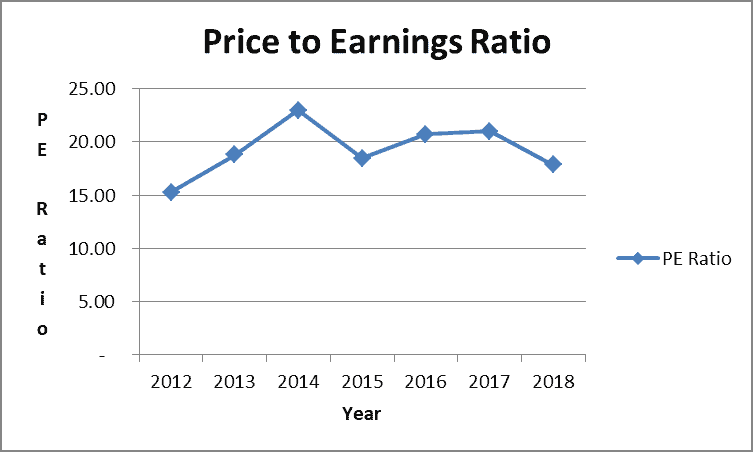 Over the past several years, GPC's stock price has traded in a range between $85 and $105 per share.  Most recently, concerns over the disruptive effect Amazon could have on GPC's business has weighed on the stock price.
However, solid earnings growth projected for 2018 has brought the forward price to earnings ratio down to a reasonable level at about 18 times.  Most noteworthy, a lower price to earnings ratio typically represents a better value for the investor.
SUMMARY & WRAP UP
Because GPC's stock price gains have been minimal in recent years, I believe the company represents a solid combination of current yield and future dividend growth at a reasonable price.  Hence, GPC looks like a pretty good value to me at or below $96 per share.   That purchase price equates to a 3% dividend yield.
GPC holds a mid size position in my portfolio.  I will keep an eye out for price dips representing add on buying opportunities to increase my position over time.
OTHER RELATED ARTICLES
I hope you enjoyed this article.  If so, here are a couple others that you may find interesting:
WHAT ARE YOUR COMMENTS?
Do you own GPC? What do you think of the company's prospects?  How old is your car? Leave a comment and let us all know!
BE SURE TO SUBSCRIBE
As part of your subscription to Dividends Diversify, you will get 20 wealth building and investment tips free!  Also, never miss a new post.  I will send a weekly email to all subscribers with a link to the current weeks new content.  Thanks for visiting today!
PINTEREST
Finally, are you a Pinterest user?  Then be sure to follow Dividends Diversify on Pinterest by clicking this link:  Pinterest Home Page.  Then click the red follow button.  And thanks for following!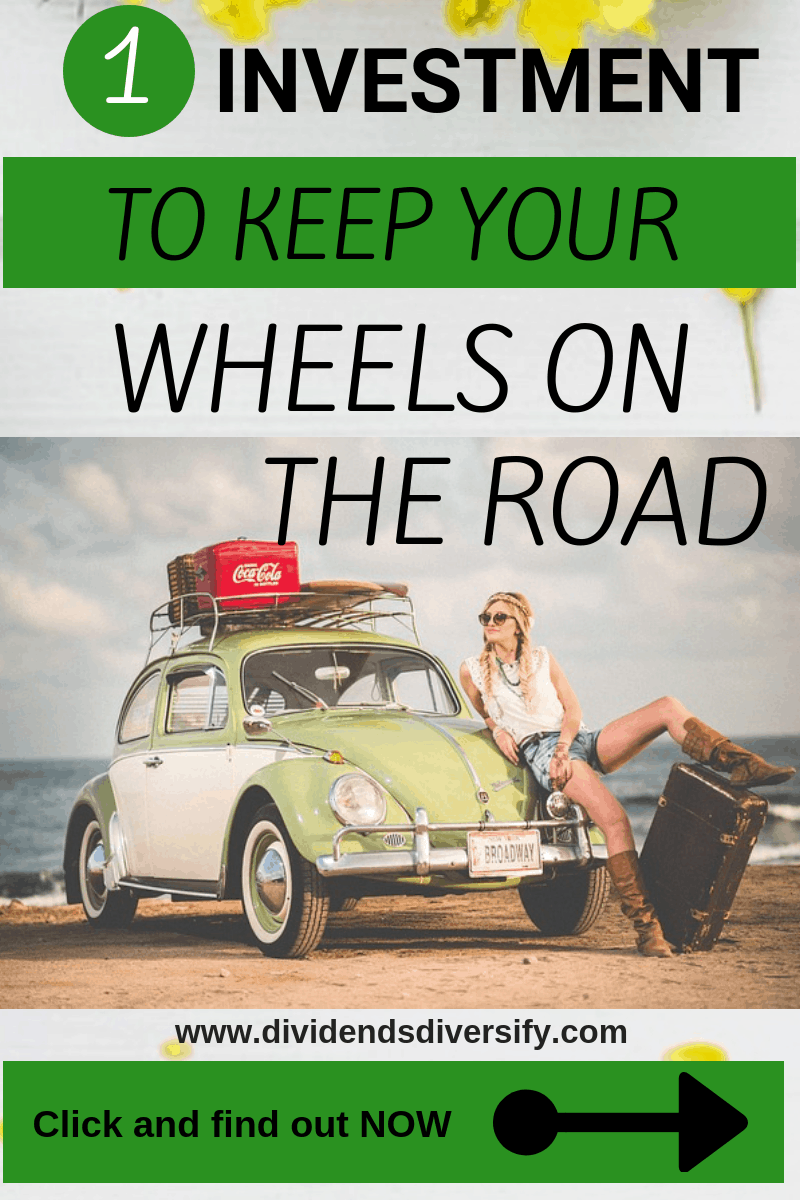 Disclosure & Disclaimer
As of this writing, I am long GPC.  First of all, this site is for educational and entertainment purposes only.  Also, the information is not to be used as investment advice specific to your circumstances.  Furthermore, consult your personal investment and/or tax advisers prior to investing money.  Finally, please realize you are solely responsible for any investment gains or losses as a result of the investments you enter into.  Most noteworthy, you can find additional information under this site's disclaimer tab: Disclaimer & Privacy Policy.