GPC Stock Dividend: A Dividend King!
Let's dig into a GPC stock analysis and GPC stock dividend review today. Also known as the Genuine Parts Company. Why?
Because the last time I checked, there were a lot of cars on the road. And, the average age of those cars is increasing.
Lots of older cars on the road means the company has a steady and growing demand for their services and products. And, auto parts are what the Genuine Parts Company provides.
So, let's test drive the GPC stock dividend using my dividend stock analysis process. Certainly, I will have some thoughts on Genuine Parts dividend safety, growth, dividend yield, GPC stock valuation, and much more!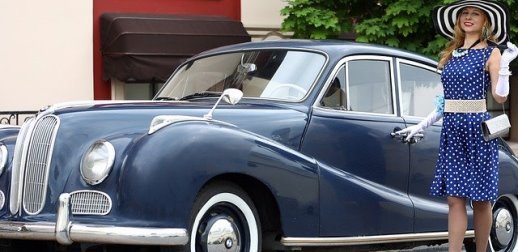 Disclosure: At no cost to you, I may get commissions for purchases made through links in this post.
GPC Stock Analysis & Dividend Review: Key Takeaways
First, I believe that Genuine Parts stock is one of many solid investment options for dividend growth stock investors. Because GPC represents a good combination of current dividend yield and future dividend growth.
Second, the GPC dividend safety scores high marks.
Third, it's hard to ignore royalty. So many consecutive years of dividend growth starting in 1957 make Genuine Parts a Dividend King!
So, let's get into the details by starting with the Genuine Parts business model. After all, it's the engine that feeds our GPC stock dividends.
Genuine Parts Company Background
Genuine Parts Company was founded in 1928. They are a service organization.
The company distributes automotive replacement parts and industrial replacement parts.
Genuine Parts Business Groups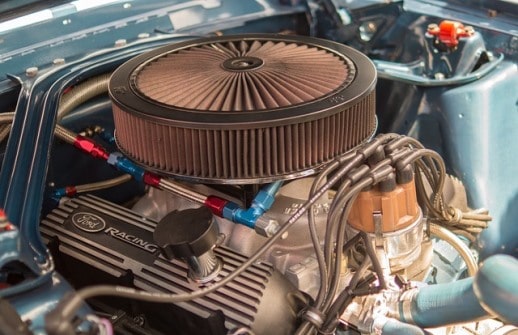 The company is organized around 2 primary business groups.
First of all, the Automotive Parts Group is the largest.
They keep engines running by distributing automotive replacement parts, accessory items, and service items. Service territories include North America, some areas of Europe, Australia, and New Zealand.
In North America, they sell under their well known NAPA brand name.
The second business, the Industrial Parts Group, operates under the name Motion Industries.
Motion's focus is serving industrial business needs by selling more than 7.1 million replacement parts and materials. They serve customers in all types of industries throughout North America.
In the past, GPC operated a 3rd business. It was their Business Products Group operating under the name S.P. Richards Company.
The business products unit was sold in 2020. To better streamline GPC operations.
Now, under different ownership apart from GPC, the business provides logistics and distribution of more than 98,000 office products. To over 9,700 re-sellers and distributors throughout the United States and Canada.
Of the remaining 2 business groups. Automotive parts account for about two-thirds of company revenue.
GPC Stock Symbol
Finally, the common stock of Genuine Parts Company trades on the New York Stock Exchange using the ticker symbol GPC (NYSE: GPC).
I buy and sell all of my dividend stocks using the Webull app. It's fast and easy to use. Best of all trades are commission-free. You can learn more about Webull here.
Next, let's move on with our Genuine Parts stock analysis and dividend review. We will do so by covering all of the facts and figures about the GPC stock dividend.
For me, this is the important part when it comes to managing cash flow from my dividends.
GPC Stock Dividend Rate Per Share
The annual forward dividend is the last dividend payment approved by the company. Multiplied by the number of times GPC pays shareholders regular dividends each year.
Dividing the annual dividend rate by the stock price gives us the dividend yield…
GPC Dividend Yield
The stock does not have a high dividend yield. Although it frequently trades in or around my target range of 3% and 5%. Which I use to screen for potential new stock purchases.
Higher dividend yields are nice. Especially when you have a strong focus on making money from dividends.
But with GPC's modest dividend yield, we are getting our first indication of dividend safety. We will get into GPC dividend safety in greater detail a little later.
But now, more GPC dividend facts and information to come.
How Often Does GPC Pay Dividends?
GPC pays dividends every 3 months or 4 times per year. Each quarterly dividend payment is one-fourth of the annual rate.
In Which Months Are GPC's Dividends Paid?
As a shareholder, you will receive dividend payments from GPC in the same months each year. Those months are January, April, July, and October.
GPC dividends are typically paid on the first business day of these months. So you can start each calendar quarter of the year on a strong note. With cash dividends.
GPC Ex-Dividend Date
Do you want to receive the next dividend payment from GPC? Then, as a new shareholder, you must complete your purchase before the ex-dividend date.
GPC's ex-dividend date falls in the month PRIOR to when the company pays dividends. And it falls early in the month. Almost always during the first week.
Know Your Dividend Dates
The ex-dividend date is slightly different each quarter. So, it's best to check GPC's dividend news and information on its investor relations website. You can get the exact date for each dividend payment there.
On the other hand, once you invest in GPC there is nothing more to do. You will receive future dividend payments whenever they are approved by the company's board of directors and paid by GPC.
GPC Stock Dividend History
From my perspective, GPC is one of those great dividend stocks that seem to go unnoticed. It just doesn't seem to have much "buzz".
I'm not sure why? I mean, GPC's dividend history is nothing short of elite. Let's discuss…
Genuine Parts Is A Dividend King!
GPC has paid a cash dividend every year since going public in 1948.
But, what really stands out is that the Genuine Parts dividend has been increased every year starting in 1957. That is truly a remarkable dividend increase streak. It is one of the longest on record.
This record makes Genuine Parts a Dividend King. That is what companies who have increased dividends annually for at least 50 years in a row are known as.
They are called Dividend Kings!
There are a limited number of these rare and special companies in existence. Are you interested in other Dividend Kings?
Then, consider stocks like:
Emerson, an industrial company
Now, long records of annual dividend increases are great. But what about the GPC dividend growth rate. Let's look at that next.
GPC Dividend Growth Rate
GPC is a stock that has consistent dividend growth.
And it should come as no surprise that the company increased its dividend again this year. Even though the latest dividend increase was lower than I would have liked.
GPC Stock Dividend Policy
GPC, a company with a rich history of paying dividends, also doesn't disappoint when it comes to dividend policy. I like it when a company communicates clear intentions for its dividend.
In the past, I have seen Genuine Parts management make an important point about dividend policy. Targeting a specific dividend payout ratio.
As I said, I appreciate a company that is transparent about the future of its dividend.
Next, let's look at some of the business fundamentals and financial reporting information.
Genuine Parts Revenue Trend
The company's revenue has grown during recent years.
While long-term revenue gains are supported by strategic acquisitions, market share increases, and overall economic growth.
GPC Dividend Payout Ratio Based On Earnings
Reported earnings per share tend to be very choppy. Mainly due to accounting adjustments and 1-time charges.
As a result, GPC's accounting earnings are difficult to interpret. And are virtually irrelevant for investors, in my opinion.
Aside from revenue gains, earnings grow as a result of cost synergies from acquisitions. And, better expense and tax management.
As a result, the stock dividend payout ratio looks reasonable to me.
Since a lower dividend payout ratio is generally better for the investor. It shows the company has ample room to raise the dividend in the coming years. Or, withstand an earnings drop without having to reduce their dividend.
Next, let's look at the GPC dividend payout ratio based on cash. Absent accounting charges, it will give us a clearer picture if the company has its dividends well covered by cash flow.
GPC Stock Dividend Payout Ratio Based on Cash Flow
Genuine Parts generates ample free cash flow.
The regular dividend payments have consumed only a fraction of that cash over the past 3 years. Any excess cash is usually allocated to debt reduction, strategic acquisitions, and share repurchases.
Their historical use of cash is consistent with their objectives going forward. They state in recent investor presentations the following priorities for cash:
Reinvestment in businesses
Acquisitions
Share repurchases
Management has stated its intentions to keep acquisitions smaller and limit share repurchases for the near term. This tells me the GPC dividend is a greater priority than either of those options for the company's cash.
And that's fine with me. As long as the acquisitions remain smaller in nature, I am okay with it.
I would prefer not to see another large acquisition the size of Alliance Automotive Group in the near future. That acquisition helped them expand their international business operations. But, more acquisitions of that size may limit future dividend growth.
Speaking of dividend growth. Let's cobble together a forecast for GPC annual dividend growth next.
GPC Stock Dividend Growth Forecast
I look at dividend policy, historical dividend growth rates, the dividend payout ratio, and business fundamentals to forecast the future dividend payments and the growth rate.
Here's a few specific assumptions that I used:
50%-55% dividend payout ratio
Long-term earnings growth of 7-10% annually
Declining dividend payout ratio
Based on my review, I'm going to forecast a 5-6% annual dividend growth rate. GPC dividend growth will trail earnings growth to allow for a reduction in their dividend payout ratios.
The longer-term dividend growth rate may very well be higher. But I'm not willing to raise my forecast for long-term dividend appreciation until I see improvement and consistency in GPC's financial performance.
Before I comment on dividend safety, let's check the company's financial position. A strong balance sheet definitely supports dividend safety.
Genuine Parts Financial Position
Before 2017, GPC had not borrowed large sums of money. However, they did increase their borrowings in 2017. They did this to fund the Alliance Automotive Group acquisition.
GPC's debt is held by a group of private financial institutions. Since GPC has no publicly held debt, it does not have a public credit rating.
But looking at the company's debt to equity ratio. It checks out at a sustainable level. Representing a balanced and well-managed capital structure.
GPC Stock Dividend Safety
I look at several factors to form an opinion on Genuine Parts dividend safety.
Those factors include:
Dividend payout ratios
Historical dividend track record
Free cash flow generation
Financial position
Business health
Based on my review of these areas, I judge the Genuine Parts dividend to be very safe. And when I say safe, I mean its dividend is unlikely to be reduced in the foreseeable future.
Before I wrap up, let's discuss the GPC stock price and assess its valuation.
Thoughts On The GPC Stock Price
First of all, concerns over the disruption Amazon could have on GPC's business may have depressed the stock.
On the other hand, GPC relies on professional independent auto repair shops for a large percentage of their business. Because of this, I believe fears about competition from Amazon have been overstated.
I also think GPC stock has been overvalued in the past. Which has led to a correction in value through stock price stagnation.
But, let's not work on hunches, let's take a closer look at valuation next to prove that out. Because a successful investor does their best not to overpay for dividend stocks.
GPC Stock Valuation
I will judge GPC stocks value using the following measures and resources:
Dividend discount model
Simply Investing Report
In any case, a stock's valuation can change rapidly. Based on stock price movements. And business fundamentals. So, do your research before you buy.
Genuine Parts Dividend Discount Model
I use the Gordon Growth Model for valuing dividend stocks. It's one type of dividend discount model that many dividend investors use.
The model considers several factors I have discussed thus far.
The current annual dividend payments
Projected dividend growth
My desired annual return on investment
Using these assumptions, the dividend discount model suggests the stock is overvalued.
Simply Investing Assessment Of GPC Stock Valuation
First of all, the Simply Investing uses tough criteria when it judges the value of a dividend stock. You can read more about how Simply Investing values dividend stocks in my review article.
Furthermore, Simply Investing is an excellent source for dividend stock reviews and recommendations. I refer to it frequently.
At the time of this update, the Simply Investing Report judges GPC stock to be overvalued.
By subscribing to Simply Investing. You can get up-to-date valuation measures. In addition to an excellent analysis of the hundreds of stocks it covers. I use it to supplement and confirm my research.
Okay. We have covered Genuine Part's business, the GPC stock dividend metrics, and the GPC stock valuation. So, let's wrap up our dividend stock analysis now.
GPC Stock Dividend & GPC Stock Analysis Wrap Up
Genuine Parts holds a mid-size position in my portfolio. I will keep an eye out for GPC stock trading opportunities to increase my position over time. Since I expect the stock price to rise over the long term.
Further Reading About Dividends & Dividend Stocks Like GPC
My Favorite Dividend Investing & Personal Finance Resources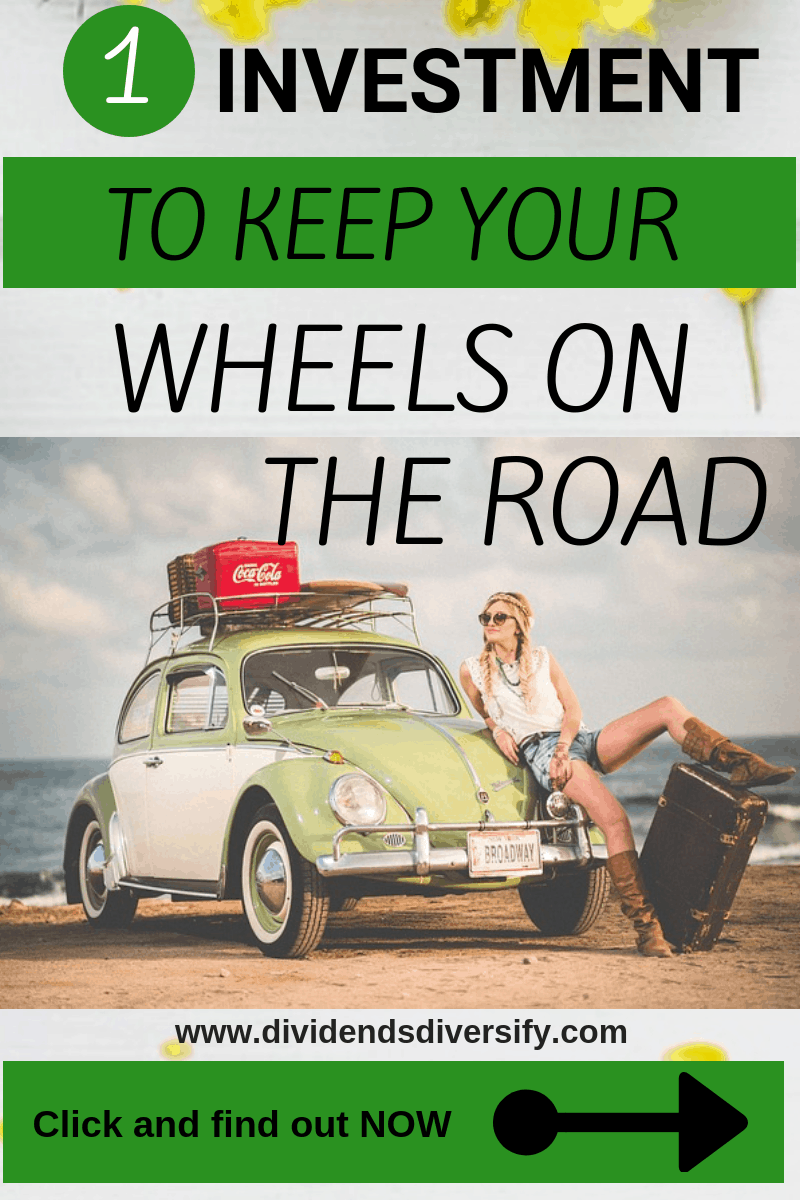 Author Bio: Tom Scott founded the consulting and coaching firm Dividends Diversify, LLC. He leverages his expertise and decades of experience in goal setting, relocation assistance, and investing for long-term wealth to help clients reach their full potential.
I own GPC stock and collect the GPC stock dividend.