Genuine Parts Dividend Deep Dive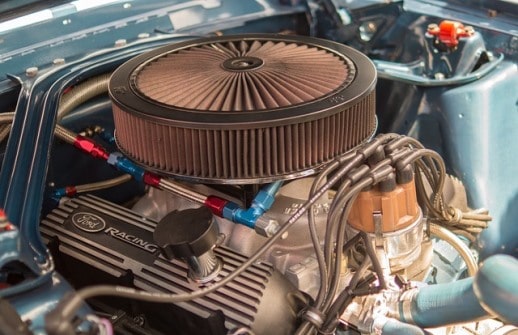 The last time I checked, there were a lot of cars on the road.
And, the average age of those cars is increasing. So, lots of older cars on the road means a growing demand for auto parts.
Genuine Parts Dividend Deep Dive
Let's take a look at one of my favorite companies in the auto parts sector. That company being Genuine Parts.
We will test drive the Genuine Parts dividend using my dividend deep-dive analysis. Certainly, I will have some thoughts on the Genuine Parts dividend growth, dividend yield, dividend safety and much more!
Related: How to pick dividend stocks
Let's first, review the Genuine Parts business model.
Genuine Parts Company Background
Genuine Parts Company was founded in 1928. They are a service organization.
Genuine Parts distributes automotive replacement parts, industrial replacement parts, and business products.
Source: Genuine Parts – About
Genuine Parts Business Groups
The company is organized around 3 primary business groups.
The Automotive Parts Group is the largest.
They distribute automotive replacement parts, accessory items, and service items. Service territories include North America, some areas of Europe, Australia, and New Zealand.
In North America, they sell under their well known NAPA brand name.
Next, the Industrial Parts Group operates under the name Motion Industries.
Motion sells more than 7.1 million industrial replacement parts and materials. They serve customers in all types of industries throughout North America.
Finally, their Business Products Group operates under the name S.P. Richards Company.
They provide logistics and distribution of more than 98,000 office products to over 9,700 re-sellers and distributors throughout the United States and Canada.
Each business group's percentage share of annual net sales is shown in the chart below.
Source: GPC factsheet
Genuine Parts Stock – GPC Stock
Genuine Parts stock trades on the New York Stock Exchange. The stock trades under the ticker symbol GPC (NYSE: GPC).
Let's move on to Genuine Parts dividend metrics next.
Related: Dividends Still Don't Lie – book review
Genuine Parts Dividend Yield
The Genuine Parts dividend is $3.05 cents per share on an annual forward basis. This gives us a 3.1% dividend yield at the recent Genuine Parts stock price.
Genuine Parts Dividend Growth Rate
| | | | |
| --- | --- | --- | --- |
| 1 Year | 3 Years | 5 Years | 7 Years |
| 5.9% | 5.1% | 5.8% | 6.4% |
As shown in the table above, dividend growth over the past 7 years has been very consistent. But that is not the most impressive piece of the Genuine Parts dividend growth history.
Genuine Parts Dividend King!
What really stands out is that the Genuine Parts dividend has been increased for 63 consecutive years. That is truly a remarkable accomplishment. It is one of the longest annual dividend increase streaks on record.
63 years makes Genuine Parts a Dividend King.  That is what companies who have increased their dividends annually for at least 50 consecutive years are known as, Dividend Kings!
Are you interested in other Dividend Kings? Then, consider stocks like Coca Cola, Hormel Foods, or Emerson.
Related: Raytheon (RTN stock) and dividend review
Genuine Parts Dividend Growth Projection
I look at historical dividend growth rates, the dividend payout ratio and business fundamentals to forecast future dividend growth.
Based on my review, I'm going to forecast a 6% annual dividend growth for my personal planning purposes.
Speaking of business fundamentals, let's review those next.
Related: Paychex – For Outstanding Dividend Growth
Genuine Parts Revenue Trend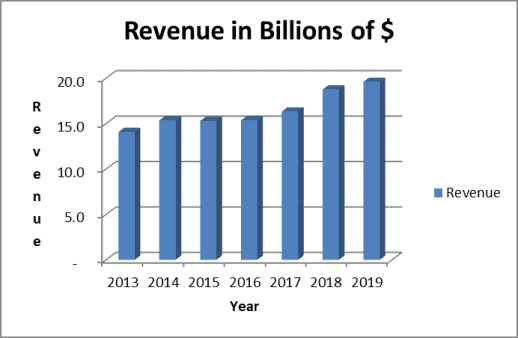 Revenue has grown consistently during recent years.
In 2018, revenue growth accelerated as a result of Genuine Part's acquisition of Alliance Automotive Group. Alliance Automotive is a leading European distributor of vehicle parts, tools, and workshop equipment.
Overall, the company's long term revenue gains are supported by strategic acquisitions, market share gains, and overall economic growth.
The company's long term annual goal is to improve sales by 6-8% on an annual basis. Source: 2019 Genuine Parts investor presentation
Genuine Parts Dividend Payout Ratio & Earnings
Earnings growth stalled from 2013 to 2017. However, 2018 earnings were strong. This was a result of revenue growth and cost synergies from recent acquisitions. And, lower income tax rates.
The dividend payout ratio has ranged between 50% and 60% in recent years. And, it has been at the lower end of that range most recently.
The company projects annual earnings increases of 7-10% per share over the long term. Given my 6% dividend growth forecast, I expect the dividend payout ratio to remain around 50%. This is a very safe level.
A lower dividend payout ratio is generally better for the investor. It shows the company has ample room to raise the dividend in the coming years. Or, withstand an earnings drop without having to reduce their dividend.
Genuine Parts Free Cash Flow
Genuine Parts generates ample free cash flow. And the dividend consumed less than 50% of that cash during 2018. Any excess cash is usually allocated to strategic acquisitions and share repurchases.
Their historical use of cash is consistent with their objectives going forward. They state in their recent investor presentation the following priorities for cash:
Reinvestment in businesses

Acquisitions

Dividends

Share repurchases
As long as the acquisitions remain smaller in nature, I am okay with their stated priorities for cash.
I would prefer not to see another large acquisition the size of Alliance Automotive Group in the near future. More acquisitions of that magnitude may limit future dividend growth.
Genuine Parts Financial Position
Before 2017, GPC had not borrowed large sums of money. However, they did increase their borrowings in 2017. They did this to fund the Alliance Automotive Group acquisition.
GPC's debt is held by a group of private financial institutions. Since GPC has no publicly held debt, it does not have a public credit rating.
The company's debt to equity ratio checks in at 1.06 to 1. This is a reasonable level and shows a balanced capital structure.
Genuine Parts Dividend Safety
I look at a number of factors to form an opinion on Genuine Parts dividend safety.
Those factors include:
Dividend payout ratio

Historical dividend track record

Free cash flow generation

Financial position

Business health
Based on my review of these areas, I judge the Genuine Parts dividend to be very safe.
Related: AT&T for big dividend yield
Genuine Parts Stock Price
Over the past several years, the Genuine Parts stock price has traded in a fairly narrow price range. Given the ongoing bull market in stocks, GPC's lack of participation has been a bit of a disappointment to me.
Concerns over the disruption Amazon could have on GPC's business may have depressed the stock price. However, GPC relies on professional independent auto repair shops for a large percentage of their business. Because of this, I believe those fears have been overstated.
I also think the stock was overvalued several years ago leading to a correction in value through stock price stagnation combined with earnings growth. My hunch is this combination of events has left the stock more reasonably valued.
But, let's not work on hunches, let's take a closer look at valuation next to prove that out.
Genuine Parts Stock Valuation
I will judge GPC stocks value using the following measures:
Dividend discount model

Price to earnings ratio

Morningstar fair value estimate
Genuine Parts Dividend Discount Model
The single-stage dividend discount model considers several factors I have discussed thus far.
Current annual dividend payments – $3.05 per share

Projected dividend growth – 6%

My desired annual return on investment – 9%
Using these assumptions, the dividend discount model calculates the fair value of Genuine Parts stock at $108 per share.
Genuine Parts Price To Earnings Ratio
The Genuine Parts stock price to projected 2019 earnings sits at about 16.5 times. To compare, the S&P 500 forward price to earnings ratio is 18 times.
This relationship shows GPC stock is trading at a modest discount to the overall stock market.
Valuing Genuine Parts stock at the market valuation of 18 times 2019 earnings gives us a price target of $106 per share.
Morningstar Fair Value Estimate
The investment analysis firm, Morningstar, believes Genuine Parts stock is fairly valued at $98 per share.
Source: Morningstar.com
Genuine Parts Stock Valuation Summary
We have looked at a number of valuation methods that suggest a range of values for Genuine Parts stock.
Here is a summary:
Dividend discount model – $108 per share

Price to forward earnings ratio to par with the market – $106 per share

Morningstar fair value – $98
The value measures show that GPC stock is fairly valued to slightly undervalued at recent prices.
Genuine Parts Dividend Stock Analysis Wrap Up
I believe the Genuine Parts stock currently represents a solid combination of current dividend yield and future dividend growth at a reasonable price. In my opinion, GPC looks like a pretty good value at or below $100 per share for my planning purposes.
That purchase price equates to a 3.1% dividend yield. And combined with a 6% projected annual dividend growth, GPC represents a nice combination of current income and potential growth in that income. With patience, I expect the stock price to rise over the long term.
In addition, the Genuine Parts dividend safety scores solid marks. And it's hard to ignore royalty. 63 consecutive years of dividend growth make Genuine Parts a Dividend King!
Genuine Parts holds a mid-size position in my portfolio. I will keep an eye out for buying opportunities to increase my position over time.
Related: Norfolk Southern stock and dividend review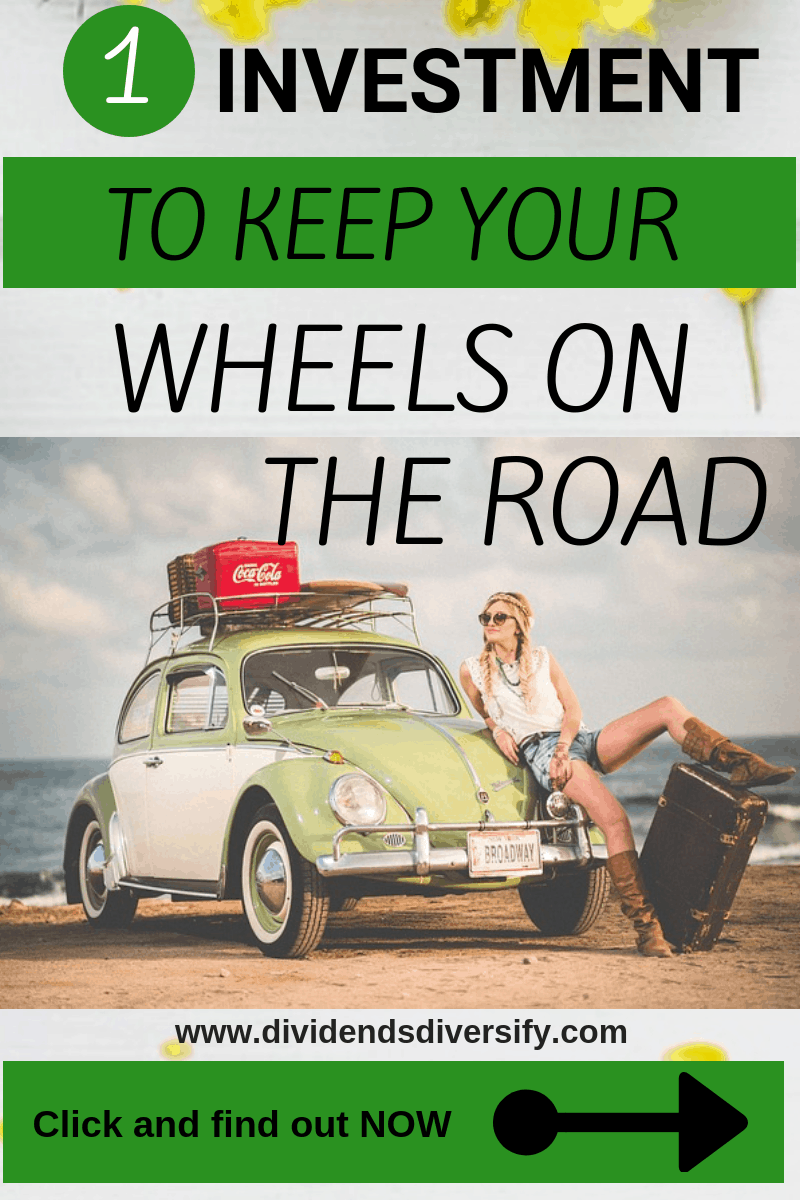 Disclosure & Disclaimer
This article, or any of the articles referenced here, is not intended to be investment advice specific to your situation. I am not a licensed investment adviser, and I am not providing you with individual investment advice. The only purpose of this site is information & entertainment. We are not liable for any losses suffered by any party because of information published on this blog. See this site's Disclaimer and Privacy tab for more information.
I own Genuine Parts stock and collect the Genuine Parts dividend.