Examining Our Favorite Blue-Chip Stocks With High Dividend Yields
The Dividends Diversify model portfolio holds some of the best blue chip stocks that pay high dividends.
And sometimes I like to round up and review a few stocks from the portfolio. Why? To highlight them and discuss their investment merits.
So, today's little group of big dividend stocks represents blue-chip stocks with the highest dividends.
First, I will show you today's list. Then we will talk about how to find these dividend gems.
Second, how to evaluate them.
And finally, go through some of the dividend metrics for each one. Let's dive in…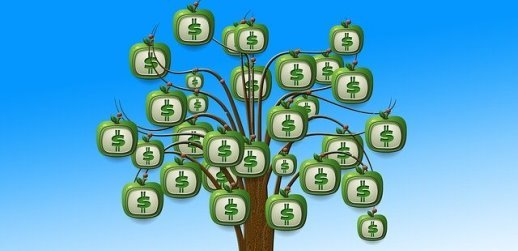 Disclosure: At no cost to you, I may get commissions for purchases made through links in this post.
List Of 7 Blue Chip Stocks That Pay High Dividends
And the winners are:
AbbVie
AT&T
Altria
Dominion
International Business Machines
Philip Morris
Realty Income
We will get to each one of these high-yield dividend stock investment options in a moment.
But first, let's address a few related points when seeking the highest yield blue-chip stocks.
How To Find High Dividend Yield Blue-Chip Stocks
You can find blue-chip stocks with high dividends for your portfolio in a number of places. Here are just a few to consider…
Dividend Kings & Dividend Aristocrats Can Be High Yield Blue-Chip Dividend Stocks
Lists like the Dividend Aristocrats and the Dividend Kings are great sources.
Dividends Kings have increased their dividends annually for at least 50 years. While Dividend Aristocrats' yearly dividend increases tally at least 25.
And don't forget about the Dividend Achievers. 10 years of annual dividend increases should not be taken lightly.
These lists contain some of the best blue-chip dividend-paying stocks. And such stocks are great for earning a dividend income.
Simply Investing Report For High Yield Blue-Chip Dividend Stocks
Another resource is Simply Investing. Simply investing is an investment service. They provide high-quality dividend stock analysis and recommendations.
I subscribe to the Simply Investing report. It is not just a list of blue-chip stocks with dividends.
More than that, the report provides blue-chip dividend stock recommendations. It helps me find and assess the best blue-chip dividend stocks available each month.
You can read my review of the Simply Investing report here: Simply Investing report review.
Or, find out more direct from Simply Investing.
The Dividends Diversify Model Portfolio Has Plenty Of High Yield Blue-Chip Dividend Stocks
But for today, I did a screen on my model dividend stock portfolio.
I screened for the best blue-chip dividend-paying stocks with a higher dividend yield. Compared to the average Then, I chose several for this post.
#1 What Are High Yield Blue-Chip Dividend Stocks?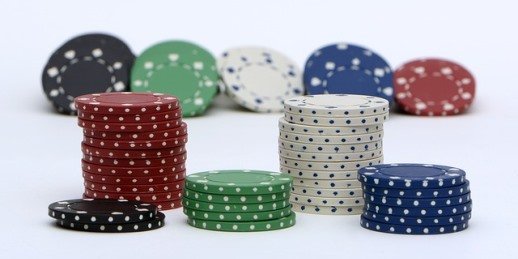 What a blue-chip dividend stock is to me, may not be a blue-chip stock to you. The definition of a blue-chip stock is subjective.
Here is what Investopedia calls a blue-chip stock:
A blue-chip stock is a huge company with an excellent reputation. They are large, well-established, and financially sound companies that have operated for many years. They have dependable earnings and often pay dividends to investors.
A blue-chip stock typically has a market capitalization in the billions. And, is usually the market leader. Or, at least among the top companies in its sector.
#2 How To Evaluate Blue Chip Stocks Paying Dividends?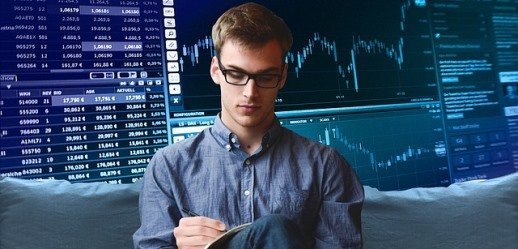 Okay, we have identified a company whose stock is considered blue-chip. And, that company's blue-chip stock pays a dividend. Great!
But hold on, those 2 things alone do not mean you or I should invest in it. Before I invest a penny, I run every high-yield blue-chip dividend stock through my dividend stock screener.
This is what I look for. And, these are the questions I ask myself before investing in any blue-chip dividend stock.
A Blue-Chip Business
Business model: What does the company do? How do they make money?
Growth strategy: What are management's plans to grow revenue, earnings, and cash flow?
With Blue-Chip Dividend Metrics
Forward dividend yield: What is the company's annual dividend per share divided by the current stock price? I prefer dividend yields in the 3%-5% range.
But, I make exceptions to this rule. As suggested by some of the stocks in this article.
Historical dividend growth: What is the percentage growth rate of the dividend per share? I look at the past 1, 3, 5, and 7-year periods.
Stated dividend policy: Does the company have a stated dividend policy?
Dividend payout ratio: What is the percentage of earnings and cash flow paid to investors in dividends?
Historical revenue trend: What is the revenue growth trend over the past 7 years?
Projected dividend growth: What is a reasonable estimate of future annual dividend growth?
For the highest yield blue-chip stocks, I will accept a lower dividend growth rate. Say, 2%-4%.
Plus A Blue-Chip Financial Foundation
Credit rating: What is the company's credit rating as reported by the big credit rating agencies.
It should be an investment-grade score. Moody's and S&P are the two rating agencies I use.
Financial position: Based on debt as a percentage of shareholders' equity.
Does the company have a strong financial position? In contrast, does the company carry too much debt?
And A Final Check With Simply Investing
Finally, I check my Simply Investing Report to see how their service grades the stock.
Simply Investing's analysis can stand alone too. For anyone wanting to save time.
But, I like to use it as a cross-check against my analysis.
You Say…That Is A Lot Of Work To Make Blue-Chip Dividend Stock Investments?
You might think that it is a lot of work to invest in blue-chip dividend-paying stocks? Well, it can be.
On other hand, you can keep dividend investing simple. But, doing the research helps me sleep at night when the stock market is dropping.
Plus it gives me comfort. That I will continue getting good dividends every month
But, there is more…
#3 High Yield – Safe Dividend Stocks?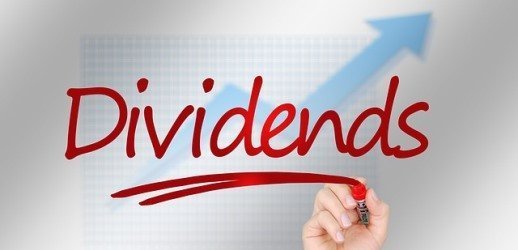 Here is an important question when building a dividend portfolio of blue-chip stocks with high dividend yields.
Is the dividend safe?
When I speak of dividend safety, I mean safe from a reduction in the foreseeable future.
Dividend safety is also subjective. What is safe for me might not be safe for you. But, being conscious of dividend safety is a critical step to getting reliable and recurring dividends every month.
And company management doesn't make it easy to spot a potential dividend reduction. Most management teams will defend their company's dividend right up until the day they reduce it.
So, it is up to us as investors to judge dividend safety. And take only the investment risks we are comfortable with.
Assessing The Dividend Safety Of High Yield Blue-Chip Dividend Stocks
I look at several factors to form an opinion on dividend safety for the high-yield blue-chip dividend stocks that I own.
Those factors include:
Dividend payout ratio
Historical dividend track record
Free cash flow generation
Debt levels
Credit ratings
Business health
Based on my reviews, I judge the dividends of the high dividend blue-chip stocks in today's review to be safe. However, do your research. And form your conclusions.
After all, it is your money. And dividend safety is very important when building a dividend income stream for passive income.
Even Blue-Chip Stocks With The Highest Dividends Have Risk
Any blue-chip stock with a high dividend yield has it for a reason. It's part of the pros and cons of stocks paying dividends that are high.
High dividend yields are usually a result of business risks, financial risks, slow growth prospects, or a combination of these factors.
So, I will offer my opinion on why the stock has a high dividend yield.
Let's jump into each of the high-yield blue-chip dividend stocks next…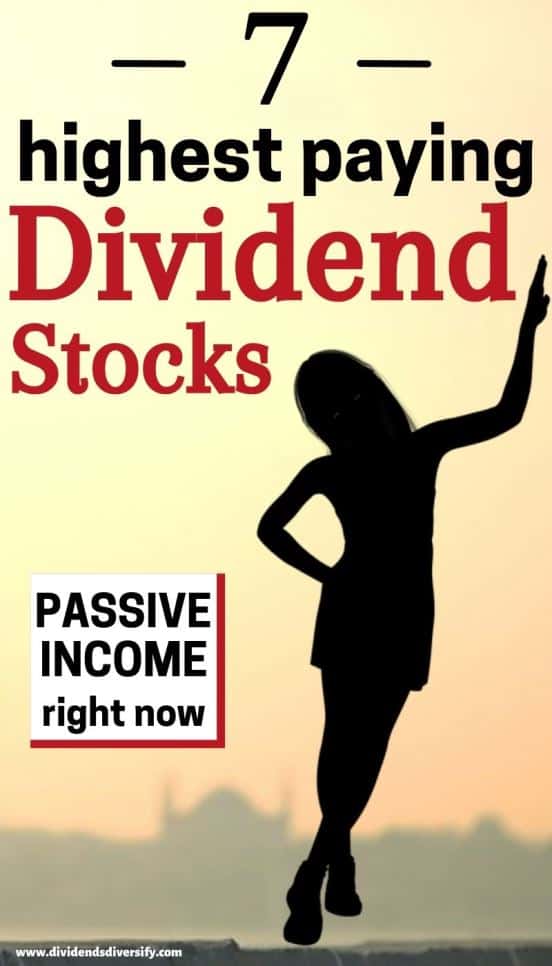 High Dividend Stock #1: AbbVie (ABBV)

AbbVie was founded in 2013. So, AbbVie is one of the newer high dividend yield blue-chip stocks.
It was formed through a spin-off by Abbott Labs.
As a result, the company has over 100 years of history in the drug sector as part of Abbott. Plus the recent time as a stand-alone company.
In pharmaceuticals, AbbVie targets specific and difficult-to-cure diseases. They also use their core research & development expertise to advance science.
AbbVie seeks better solutions for treating tough diseases. Specifically, they focus on developing drugs in the following therapeutic areas
Immune system
Cancer
Nervous system & brain
General medicine
AbbVie Dividend Information
The company has been increasing its dividend every year since 2013. And typically yields between 3-5%.
Where's The Dividend Risk?
A large share of profits comes from 1 drug: Humira.
Uncertainty regarding the company's research and development pipeline
Risks and costs associated with acquisitions
Related: A deep dive into AbbVie for your investing dollars
High Dividend Stock #2: AT&T (T)
AT&T is next on my list of blue chip stocks that pay high dividends. It is a world leader in communications, media, entertainment, and technology.
The company consists of several business units:
AT&T Communications provides mobile, broadband, video, and other communications services. They have nearly millions of global customers.
AT&T Latin America provides mobile services in Mexico to consumers and businesses. And they provide Vrio's pay-TV services across South America and the Caribbean.
AT&T Dividend Information
The stock has been yielding between 4 and 6%. Since the spin-off of the media business.
Where's The Dividend Risk?
There has been a lot of business uncertainty with this company. Due to the spin-off of the media business.
Investors, unfortunately, received a dividend reduction. As part of this transaction. So, think there is a good upside from here.
Related: Investing in AT&T
High Dividend Stock #3: Altria (MO)

Altria has been a market leader in the U.S. tobacco industry for decades.
It is another of my model portfolio's blue-chip stocks with high dividends. And the company pays quarterly dividends starting in January of each year.
Altria's brands include:
Philip Morris USA – the maker of Marlboro cigarettes
U.S. Smokeless Tobacco Company – the maker of Copenhagen and Skoal
John Middleton – manufacturer of Black & Mild cigars
Nat Sherman – a premium cigarette and cigar business
JUUL Labs – Part-ownership in the nation's leading e-vapor company
However, Altria's goal is to be the U.S. leader in authorized, non-combustible, reduced-risk products.
To do this, they have been concentrating on three alternative product platforms:
Smokeless and other oral nicotine products
E-Vapor
Heat-not-burn tobacco products
Altria is trying to convert traditional smokers to these product lines.
They offer reduced health risks. Plus less social friction versus cigarettes. Most importantly, they may provide a sustainable business model for the future.
Altria's product platform is complemented by:
A significant investment in Anheuser-Busch InBev – the world's largest brewer
Part-ownership interest in a leading global cannabinoid company – Cronos Group
These other business areas are significant. Making Altria no longer a pure play in the tobacco industry.
Altria Dividend Information
Altria's dividend yield has been running between 7 and 9%.
Plus, the stock is a Dividend King. Having increased its dividend rate for more than 50 years in a row and counting.
Where's The Dividend Risk?
A decline in the use of traditional tobacco products
Litigation risks
Uncertainty around new growth initiatives
High dividend payout ratio
Related: Is an investment in Altria worth the risk?
High Dividend Stock #4: Dominion (D)
Dominion Energy is next on my list of high dividend yield blue-chip stocks.
It is one of the largest producers and transporters of energy in the United States utility sector. They are headquartered in Richmond, Virginia. And have millions of customers across the United States.
The company focuses on:
Electric generation, transmission, and distribution
Solar energy generation
Dominion's operating segments include:
The Power Delivery Group. Distributing electricity to North Carolina and Virginia.
Plus the Power Generation Group. Managing the company's power generating stations.
Power sources include renewables like water, wind, and solar. And more traditional power sources like nuclear, gas, coal, and oil.
Where's The Dividend Risk?
New expansion project cost overruns
The regulatory environment
Dominion Dividend Information
Unfortunately, the dividend yield isn't as high as in the past. Since the dividend was reduced in recent years.
On the other hand, that reduces dividend risk. As we look forward.
Related: Dominion Energy for dividend income and growth
Next on our list of blue chip stocks that pay high dividends, we move into the technology space.
High Dividend Stock #5: International Business Machines (IBM)
My basket of blue-chip high-yield stocks includes International Business Machines.
IBM is a global leader in the technology sector. They operate across broad areas of technology products and services. Their products and services include:
Hardware
Software
Infrastructure and technical support
Consulting
Cloud computing
Artificial intelligence
Blockchain
IBM's products and services are very broad and deep. In fact, they have been criticized for being too complicated with a lack of integration across strategies.
Thus, clients can easily be overwhelmed by choice and complexity.
IBM Dividend Information
IBM has been yielding near or above 5% in recent years. But dividend growth has slowed.
Yet the company has managed to increase its dividend every year since 1996.
Where's The Dividend Risk?
Declining revenue trend
Lack of successful growth initiatives
Increased risk due to acquisitions and divestitures
Related: A deeper dive into the growth challenges at IBM
High Dividend Stock #6: Philip Morris (PM)
It's been more than 10 years since Altria and Philip Morris split.
To allow Philip Morris to focus on non-U.S. tobacco sales. And Altria to focus on the U.S. markets.
A lot has changed since then. And the company has set a big goal.
Specifically, to have more than half its sales come from smoke-free products. In just a few years from now.
Philip Morris Dividend Information
The stock has been yielding more than 5% in recent years.
Plus, the company has been consistently increasing its dividend each year. Dating back to 2008
Where's The Dividend Risk?
Reduced demand for cigarettes. And the transition to smoke-free products. Are both risks to dividend safety. As we look to the future for this company.
Related: Learn more about Philip Morris and its dividend here.
Last but not least. One more blue chip stock that pays high dividends. And this one may be my favorite…
High Dividend Stock #7: Realty Income (O)

Here is one of the best blue-chip dividend stocks in my opinion. Who's that? None other than "The Monthly Dividend Company".
Realty Income is one of my favorite high-yield dividend stocks. Why? They pay dividends to shareholders each month.
In contrast, most US-based companies pay dividends quarterly. And companies located outside the US usually pay dividends twice per year.
Realty Income makes money by owning and leasing commercial real estate. Their properties generate rental revenue from long-term net lease agreements.
Realty Income's tenants are diversified. They have a large number of commercial tenants operating in nearly 50 different industries. They are located throughout the United States and Puerto Rico.
Many tenants are well-known like Walgreens. With properties that are generally freestanding buildings in prime locations with good access and visibility.
Other tenants include FedEx. And discount retail store operator, Walmart. To name just a few.
Realty Income Dividend Information
The stock typically yields more than 4%.
While also being a Dividend Aristocrat. From increasing its dividend rate every year for 25 years and counting.
Where's The Dividend Risk?
High dividend payout ratio
Dependent on easy access to low-cost debt financing
Exposed to brick-and-mortar retail clients
Mergers and acquisitions
Related: All About The Monthly Dividend Company
That includes my review of several high dividend-yield blue-chip stocks.
But before we wrap up, I want to add a couple of points about constructing a portfolio of the best blue-chip dividend stocks…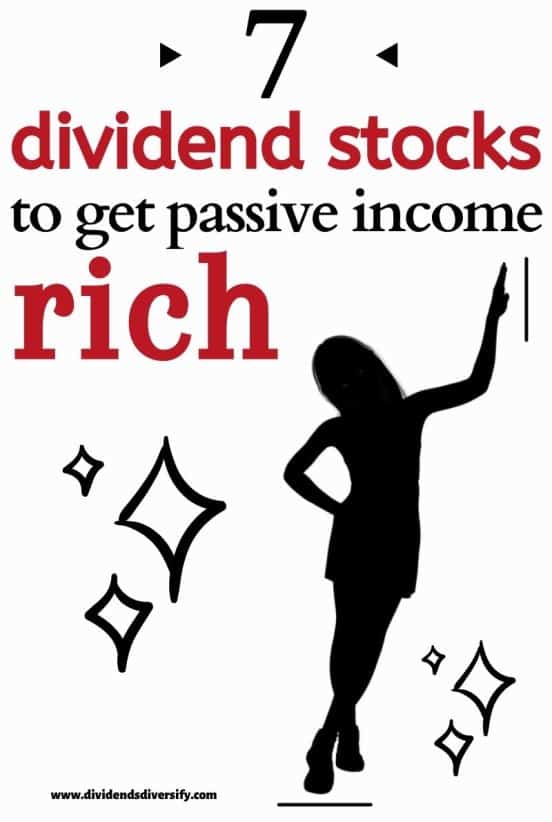 Building A Portfolio Of The Best Blue-Chip Dividend Stocks
Because of the investment risk of owning a single high-yield blue-chip dividend stock. Be sure to construct a diversified portfolio.
Here are a few points to think about…
Consider non-US-based stocks for the global investment diversification they provide.
Hold enough stocks. At least 5. However solid portfolio diversification would call for 20-25. Exchange-traded funds can provide instant diversification when starting out.
Invest in a variety of stock sectors and industries. For example, holding 20 electric utility stocks that pay high dividends does not provide for adequate diversification.
Rebalance periodically. Do not let any single stock have too large of an allocation in your portfolio.
Consider lower dividend yield stocks with higher dividend growth potential.
Blue Chip Stocks That Pay High Dividends – Article Summary
We have reviewed high-yield blue-chip dividend stocks. And, discussed some other important investing tips too.
Our featured blue-chip stocks with high dividends were:
AbbVie
AT&T
Altria
Dominion
IBM
Philip Morris
Realty Income
The companies operate in different industries. They sell a wide range of products and services.
What do they have in common? They are all blue-chip stocks with high dividend yields.
And even with their high dividend yields, historical dividend growth has been strong.
But with most areas in life, there is no such thing as a free lunch.
Each blue-chip stock carries with it specific business risks. And, future growth risks that can pose a threat to today's high dividend yields.
Further Reading Related To The Best High Yield Blue-Chip Dividend Stocks
Author Bio, Disclosure, & Disclaimer: Please join me (Tom) as I try to achieve my goals, find my next place to live, and make the most of my money. However, I am not a licensed investment adviser, financial counselor, real estate agent, or tax professional. Instead, I'm a 50-something-year-old, early retired CPA, finance professional, and business school teacher with 40+ years of DIY dividend investing experience. I'm here only to share my thoughts about essential topics for success. As a result, nothing published on this site should be considered individual investment, financial, tax, or real estate advice. This site's only purpose is general information & entertainment. Thus, neither I nor Dividends Diversify can be held liable for losses suffered by any party because of the information published on this website. Finally, all written content is the property of Dividends Diversify LLC. Unauthorized publication elsewhere is strictly prohibited.
I own all of the stocks discussed in this article.
Blue Chip Stocks That Pay High Dividends Explained