I like HRL stock!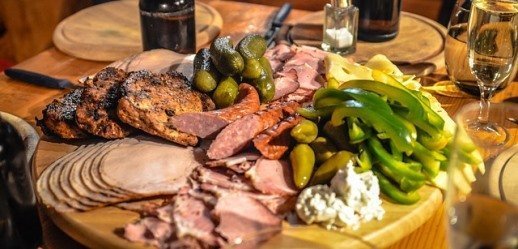 Navigating the investment landscape in the packaged food sector has been challenging in recent years for a dividend growth stock investor.
In 2018, General Mills bought pet food maker Blue Buffalo. And they promptly froze their dividend to help fund the acquisition.
In 2019, Kraft Heinz cut their dividend by a whopping 36%. The CEO sited profit shortfalls and the need to improve the company's financial position.
These examples are not what dividend growth investing is all about. Frozen and reduced dividends do not equate to dividend growth.
PACKAGED FOOD SECTOR
I have always liked to have exposure to branded packaged foods in my dividend growth stock portfolio. The sector has historically been known for safe dividends, substantial dividend yields, and consistent dividend growth.
Those characteristics are no longer universally true. Over the past few years, the sector has been under pressure. Changing consumer preferences, the need for continual innovation, and competition from private label products have all taken a bite out of profits and growth.
ENTER HORMEL FOODS
So last year I went on a search for better investment candidates in this sector. And I landed on Hormel Foods.
I have held many of my other dividend growth stocks for 10-15 years. In contrast, Hormel is one of my newest additions. It holds one of the smallest positions in my portfolio. And now I'd like to know if I should add more money to Hormel Foods Stock.
So let's work through a dividend deep dive analysis of Hormel Foods.
The company's stock trades on the New York Stock exchange under the ticker symbol HRL. Throughout the article, I may refer to Hormel Foods as HRL or HRL stock.
Related: 5 high growth dividend stocks for increasing passive income
HORMEL FOODS COMPANY BACKGROUND
Hormel Foods is a Fortune 500 company that manufactures and markets high-quality, brand-name food and meat products. Their brands number more than 50. Chances are you have consumed one or more of their products. Here are just a few of those brand names you might recognize.
Applegate
Chi-Chi's
Dinty Moore
Jennie-O
Justin's
Lloyd's Barbeque
Skippy
Spam
Staff Chili
Wholly Guacamole
Hormel Food's brands hold the number 1 or number 2 market share in more than 35 categories. Furthermore, Hormel pepperoni is the leading brand of pepperoni in retail grocery. Finally, more than 90 million jars of Skippy peanut butter are produced annually.
Source: Hormel Foods Website – Brands
HORMEL FOODS PROFIT GROWTH STRATEGY
Hormel's fiscal 2019 outlook is based on the following growth and profit initiatives:
Invest in brand spending to support organic sales growth
Realize sales growth and cost synergies from targeted brand acquisitions
Reduce costs across their supply chain
Source: Hormel Foods Fiscal 2019 Outlook
Now that we have a good idea about what Hormel Foods is all about, let's dig into HRL stock and the HRL stock dividend.
HRL STOCK DIVIDEND YIELD
HRL stock pays an annual forward dividend of $.84 per share. Based on the recent stock price, that dividend payout puts the HRL stock dividend yield at 2.1%.
The HRL stock dividend yield is a little low. As regular readers know, I prefer a dividend yield between 3 and 5%. And the HRL stock dividend has historically fallen below my target range. That is the primary reason why HRL stock has not been a long term holding in my dividend growth stock portfolio.
But sometimes rules are made to be broken. I would rather have a lower dividend that is very safe than a higher one that is a risk of being reduced or frozen. I mentioned earlier that Kraft Heinz recently reduced its dividend. And that is no fun as a shareholder.
However, when the dividend yield is this low, I want to see higher dividend growth. 7-9% is my minimum expectation.
So, let's see what HRL stock dividend growth looks like next.
HRL STOCK DIVIDEND GROWTH
| | | | |
| --- | --- | --- | --- |
| 1 Year | 3 Years | 5 Years | 7 Years |
| 10.3% | 14.5% | 19.8% | 16.7% |
HRL stock dividend growth has been impressive, to say the least. And the company boasts on their investor relations website that they have increased the dividend annually for 53 consecutive years.
That dividend increase streak places HRL stock firmly into Dividend King status. Dividend Kings are those rare companies that have increased their dividend annually for at least 50 years.
So let's look at the business fundamentals to see what is going on. Most importantly, how Hormel Food's business prospects may impact the dividend in the future.
HORMEL FOODS REVENUE TREND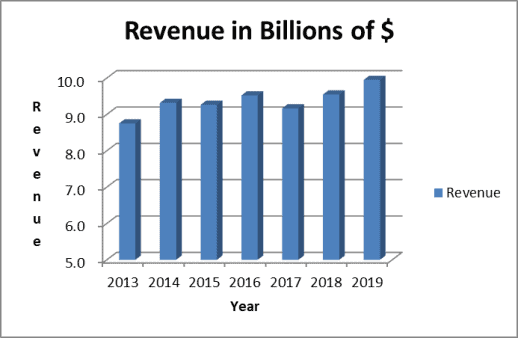 Revenue growth has been modest, expanding at a little over 2% annually. Furthermore, Hormel has done an excellent job of reducing revenue exposure to some of the more troublesome areas in packaged foods.
Most of the categories in which they operate are on trend. They are in categories where consumers are increasing their consumption of proteins, fresh foods, and on-the-go snacks and meals.
For example, less than 20% of revenue is from shelf stable foods. You know those foods in the middle of the grocery store that more and more people are avoiding.
Furthermore, less than 15% of the business is commodity meat, consisting primarily of pork and turkey. Hormel has done a good job providing value-added, differentiated brands and products for consumers. These areas have demonstrated pricing power over the long term.
Finally, Hormel has a significant opportunity to expand its businesses internationally. Only 7% of revenue is from outside the United States.
Source: Morningstar
HRL STOCK EARNINGS AND DIVIDENDS PER SHARE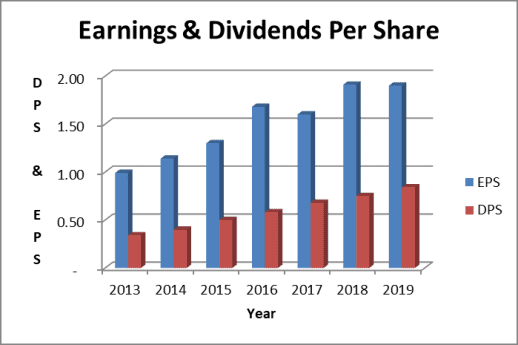 Earnings per share have grown nicely at almost 12% per year. With relatively small revenue growth, it is clear that Hormel has done a good job increasing sales prices and reducing operating costs to expand their profit margins.
Dividend growth has exceeded earnings growth. And this has resulted in a rising HRL stock dividend payout ratio. It checks in at a still very safe 44%. For comparison, a decade ago the HRL stock dividend payout ratio was less than 30%
Hormel Food's management does not give long term guidance or targets pertaining to the dividend. Being a Dividend King, I expect the dividend to continue growing in the future. In contrast, I do not see it growing as fast as it has in recent years.
For my planning purposes, I am going to assume a conservative 8% annual dividend growth rate going forward.
HORMEL CREDIT RATING AND BALANCE SHEET
Hormel has an outstanding credit rating and a very solid balance sheet. Moody's and S&P rate them A1 and A, respectively. These represent investment grade-low credit risk evaluations. This is exactly what I would expect from a Dividend King.
Finally, debt to equity checks in at an exceptionally low level. Debt is only .11 times equity.
With a comfortable dividend payout ratio and a strong balance sheet, I judge the dividend to be very safe.
HRL STOCK VALUATION
Let's look at HRL stock valuation in several ways:
Dividend Discount Model
Price to earnings ratio
Morningstar fair value estimate
Dividend Discount Model
The single stage dividend discount model considers several factors I have discussed thus far.
• Current annual dividend payment – $.84 per share
• Projected dividend growth – 8%
• My desired annual return on investment – 10%
Using these assumptions, the dividend discount model suggests a fair value of $45 per share for HRL stock.
HRL Stock Price to Earnings Ratio
The HRL stock price to projected fiscal 2019 earnings is 22 times. To compare, the S&P 500 forward price to earnings ratio for 2019 is 16 times. HRL stock is over-valued on this basis.
Quality dividend growth stocks can rarely be bought at discount values. In this regard, HRL stock reminds me of another super high-quality dividend growth stock, ADP.
Morningstar Fair Value
The investment analysis firm Morningstar believes HRL stock is fairly valued at $36 per share. This is well below the current market price of HRL stock.
HRL STOCK – CONCLUSIONS
Hormel Foods is a very well-run company. They have navigated the challenges facing many other large food companies quite well.
The HRL stock dividend yield is on the low side. However, dividend growth should be substantial for years to come.
HRL stock is expensive at current levels. Especially when considering the price to earnings ratio and Morningstar's fair value estimation.
In contrast, because of the strong balance sheet and dividend safety, I am going to favor the dividend discount model valuation.
I think HRL stock is well positioned at the current stock price for an additional purchase to increase my currently small position. Furthermore, I would really love to buy more if the price per share dropped to $39 or below.
Disclosure & Disclaimer
This article, or any of the articles referenced here, is not intended to be investment advice specific to your situation. I am not a licensed investment adviser, and I am not providing you with individual investment advice. The only purpose of this site is information & entertainment. We are not liable for any losses suffered by any party because of information published on this blog. See this site's Disclaimer and Privacy tab for more information.
I own HRL stock. And I really like the HRL dividend growth and dividend safety!