IBM Dividend Safety, Payout, Growth & Much More
The IBM stock dividend is substantial. However, IBM stock has been one of the poorer performers in my dividend investment portfolio. Fortunately, IBM is one of my smaller holdings.
Furthermore, I have considered selling on several occasions. But IBM's dividend yield is high and attractive. So, I haven't pulled the trigger.
I ask myself, how will I replace that dividend income in my portfolio?
Let's find the answer to this question and many more about IBM stock.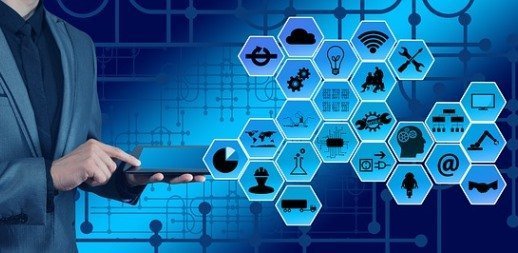 Disclosure: At no cost to you, I may get commissions for purchases made through links in this post.
IBM Stock Dividend Review
So, an IBM stock analysis and IBM dividend review are in order for today. Maybe you have the same questions that I have?
Such as, is IBM a good dividend stock? Is the IBM dividend safe?
I will answer these questions. Plus, many more. But in case you are looking for other dividend stock articles. Then check out our full library of dividend investing content now or before you go.
Next, let's dive into IBM. Starting with a few key takeaways…
IBM Dividend Stock Analysis: Key Takeaways
The company expects mid-single-digit percent revenue growth.
With its string of annual dividend increases, IBM is a Dividend Aristocrat.
The dividend appears supported by the company's strong earnings and cash flows.
IBM stock has a high dividend yield, but dividend growth has slowed dramatically in recent years.
Next, a little background on the business. Then, onto the dividend metrics.
IBM Company Background
IBM is a global leader in the technology sector. They operate across a broad area of the technology product and service spectrum.
As a technology company, IBM's products and services are very broad and deep. In fact, they have been criticized for being too complicated with a lack of integration across product strategies.
IBM Business Strategy
After completing the Kyndryl spin-off. The company is focusing on high-growth business areas.
These areas include newer technologies like artificial intelligence, cloud computing, and the internet-based ledger technology, blockchain.
Red Hat Acquisition
To accelerate growth, IBM acquired Red Hat in 2019.
Red Hat is a provider of open-source software solutions.  They assist with the innovative capabilities that IBM must develop to stay competitive and grow.
IBM funded the Red Hat acquisition with a mix of cash and debt. They also temporarily suspended share buybacks to conserve cash, protect the IBM stock dividend, and reduce debt-to-equity levels.
Red Hat Acquisition Announcement
Here is an excerpt from IBM's press release announcing the acquisition with some important financial details:
The acquisition of Red Hat reinforces IBM's high-value model. It will accelerate IBM's revenue growth, gross margin, and free cash flow within 12 months of closing. It also will support a solid and growing dividend.
The company will continue with a disciplined financial policy and is committed to maintaining strong investment-grade credit ratings. We will target a leverage profile consistent with a mid to high single-A credit rating. The company intends to suspend its share repurchase program in 2020 and 2021.
Red Hat And IBM's Dividend
For what it's worth, here's my perspective on acquisitions by dividend-paying companies.
First, paying large sums for acquisitions can risk a company's dividend payment. It sometimes makes me question management's capital allocation and money management practices.
However, I liked that IBM suspended share repurchases rather than freezing or reducing dividends.  I also liked the statement supporting a solid and growing dividend.
Next, let's move on with our IBM stock analysis and review IBM's dividend metrics.
Does IBM Pay Dividends?
Yes. As a shareholder of IBM stock, you will receive regular dividend payments.
The company has a long, rich history of paying dividends to its shareholders. And there is much to like about the current size of IBM's cash payments to investors. Specifically, IBM's ample dividend yield.
But, dividend growth has slowed in recent years. And IBM's dividend payout ratio has been increasing.
So, let's cover all the facts and figures about the IBM stock dividend. Because when it comes to managing money, my goal is to invest only in solid dividend-payers.
IBM Dividend Per Share
As investors, we need to know about a company's dividend. And like all dividend stocks, IBM has an annual forward dividend rate.
Simply put, that means the last approved quarterly dividend paid multiplied by the times it is paid per year.
Then, take the annual forward dividend. Divide it by the stock price. And you get a company's dividend yield…
IBM Stock Dividend Yield
I like to invest in stocks that yield between 3 and 5%. Fortunately, IBM has a fairly high dividend yield, for a blue-chip stock.
It typically yields at the high end of my target range. Sometimes higher.
A high dividend yield can indicate a dividend at risk of being reduced. But there's much more to come before I make any conclusions about IBM's dividend safety.
On the other hand, a high dividend helps boost the income from a dividend portfolio. And making cash from dividends is what it's all about for me.
How Often Does IBM Pay Dividends?
IBM pays dividends every 3 months or 4 times per year. Each quarterly dividend payment is one-fourth of the annual forward dividend mentioned above.
When Does IBM Pay Dividends?
Are you looking to get paid dividends during specific months? If so, IBM's dividends are paid every year in March, June, September, and December.
The company targets the 10th day of these months to pay dividends to its shareholders. When the 10th falls on a weekend or holiday, IBM's dividends are paid on the business day before the 10th.
What Is The Ex-Dividend Date For IBM?
As an investor looking for dividend income, you must complete your purchase before a stock's ex-dividend date to receive the next IBM dividend payment.
IBM's ex-dividend date falls the month before its quarterly dividend is paid. The ex-dividend date is usually at the end of the first week of the month.
IBM's ex-dividend date is slightly different each quarter. It depends on how the calendar falls. So, it's a good idea to check IBM's investor relations website for the exact date.
IBM Stock Dividend History
As I mentioned earlier in this IBM stock analysis, the company has a long and rich history of paying dividends. This is what I mean by that statement…
IBM has paid consecutive quarterly dividends since 1916. And have increased dividends annually since 1996.
This recently moved IBM from Dividend Achiever status to a higher dividend growth stock classification. More on that next.
Is IBM A Dividend Aristocrat?
A Dividend Aristocrat is a company included in the S&P 500 stock index that has increased its dividends annually for at least 25 years.
So, with their 2020 dividend increase, IBM attained the status of Dividend Aristocrat!
Will IBM become a Dividend King by increasing its dividend for at least 50 consecutive years?
I'm not sure about that. They have a long way to go.
IBM Dividend Growth Rate
We now know that IBM dividends have increased for many years. But what about dividend growth?
Well, IBM used to be a dividend growth darling. With substantial annual increases.
But not so much anymore. Dividend growth has slowed in more recent years.
And I don't expect large dividend increases from this company anytime soon. Let's see if IBM's dividend policy can provide any clues about the future.
IBM Dividend Policy
In my opinion, every company has a dividend policy. Whether they choose to communicate it or not.
IBM's announcements and actions hint at their dividend policy. However, I'm unaware of any specific communications from management on the topic.
So, allow me to read between the lines. And craft IBM's dividend policy from what they have said to their investors.
A Dividend Policy Statement In The Red Hat News Release
For example, the Red Hat acquisition announcement gave me some clues.
"The acquisition of Red Hat…will support a solid and growing dividend."
A View On Dividend Policy From A Past Dividend Increase Announcement
And so did an IBM dividend announcement…
"Client adoption of our hybrid cloud and AI technologies, strong cash generation, and disciplined financial management enable us to invest in the business while continuing to return capital to our shareholders."
More comments about dividends and what they mean to IBM's shareholders.
"We remain committed to IBM's secure and growing dividend."
Reading Between The Lines To Understand IBM's Dividend Policy
These statements from the past indicate to me that IBM's dividend policy is to:
Ensure the safety of the current dividend, and
To continue its growth in future years.
I like the messages that are being communicated. Specifically, a safe, growing, consistent stream of dividend income for investors. Even though dividend growth has been unimpressive in recent years.
I will be on the lookout for new messages from management. That gives indications about the future of the dividend.
But these are good examples. To illustrate dividend policy and a company's commitment to dividends.
But one word of caution. Paying dividends is not required. Thus, management is free to change dividend payment practices at any time.
Okay. Let's move on with our IBM stock analysis by looking at some business fundamentals.
IBM Revenue Trend: Its Influence On The Stock & Dividend
Our IBM stock analysis would not be complete without a discussion about revenues. Topline growth or lack thereof has been a hot topic for IBM.
This wouldn't be a big concern if IBM operated in a more mature industry. But technology is still a growth business.
The issues have been well documented. IBM has struggled to transition its business from older declining technologies to newer growth initiatives.
These struggles are seen in their declining revenue trend over the past several years. Lower revenues mean rapid dividend growth from IBM is a thing of the past.
A few thoughts on IBM revenues that I have observed over the years…
2017 Revenues
During the 4th quarter of 2017, IBM reported higher revenue for the first time in 23 quarters. At the time, they signaled continuing growth in 2018.
2018 Revenues
And it appeared their forecast was correct. They reported successive quarters of revenue growth. However, that situation changed in the middle of 2018 as growth faltered.
2019 And 2020 Revenues
And 2019 continued the decline. With more deterioration in 2020. It is clear that sustainable revenue growth is still a major challenge for IBM.
2021 And 2022 Revenues
As of the 4th quarter of 2021, the Kyndryl business is gone. And revenue growth is now a clear expectation for the company in future years because of the focus on faster-growing businesses.
Next, let's see how earnings are holding up. And what IBM's dividend payout ratio tells us.
IBM Dividend Payout Ratio Based On Accounting Earnings
It isn't easy to understand IBM's dividend payout ratio based on accounting earnings.
Why? Too many accounting adjustments for tax law changes, acquisitions, pensions costs, and other one-time items.
Thus, I can only draw 2 conclusions.
First, accounting earnings are volatile. Second, IBM's stock dividends grow consistently regardless of what is going on with earnings per share.
Let's talk a little more about IBM's earnings.
Share Buybacks Have Supported IBM Earnings Per Share
Historically, the company used its cash for aggressive share buybacks. When investing in the stock market, fewer outstanding shares prop up earnings per share.
But falling revenues and accelerating costs for IBM's growth initiatives took a toll on earnings. Plus the suspension of share buybacks further weighed on per-share profits.
But, IBM's dividends are paid from cash flow. Not accounting earnings.
So, let's see if cash flow supports their dividends. We can get a better read on dividend payment capacity by looking at cash. And IBM dividend safety.
IBM Payout Ratio Based On Cash Flow
Growth issues aside, IBM remains a high-margin cash-rich business.  Free cash flow has previously covered the dividend with enough room to spare.
Looking forward to the next year or so, cash dividends look to be covered adequately. Even without the cash generated by Kyndryl.
And that's important.  As I said, IBM's high dividends are paid in cash.  They are not paid from reported accounting earnings! Fortunately, they have the cash flow to keep on paying shareholders.
IBM Dividend Growth Rate Forecast
It isn't easy for a company going through a tough business transition like IBM for me to make an annual dividend growth forecast. Since dividend growth will ultimately depend on revenues, earnings, and cash flows. All of which have proven difficult for IBM to increase.
I doubt IBM will return to its days of double-digit percentage annual dividend increases. But I also don't believe the most recent and very small IBM dividend increase is an indication of the future.
Given the dividend pros and cons, I will play it right down the middle for my dividend growth investment planning purposes.
Thus, I will use a 3-5% long-term annual dividend growth rate.
IBM Financial Position
As part of our IBM stock analysis and dividend review, let's look at the financial position next. It will be the final element I need to conclude on IBM's dividend safety.
To do this, I like to review financial leverage in the form of debt to equity from the balance sheet. Also, the company's credit ratings.
Why?
Because a strong financial position is important when looking for good dividend-paying stocks.
IBM Balance Sheet
IBM carries a large amount of debt.  The debt-to-equity ratio checks in at a relatively high level.
In comparison, technology stocks like Microsoft and Apple have significantly lower debt-to-equity ratios. So, as of the publication date of this article, IBM is more leveraged than its blue-chip technology peers.
This metric bears watching. I'd like to see IBM use some excess cash flow after paying dividends to reduce debt in the future.
IBM Credit Rating
IBM typically carries investment-grade ratings. As provided by Moody's and S&P.
Credit Ratings Support IBM Dividend Safety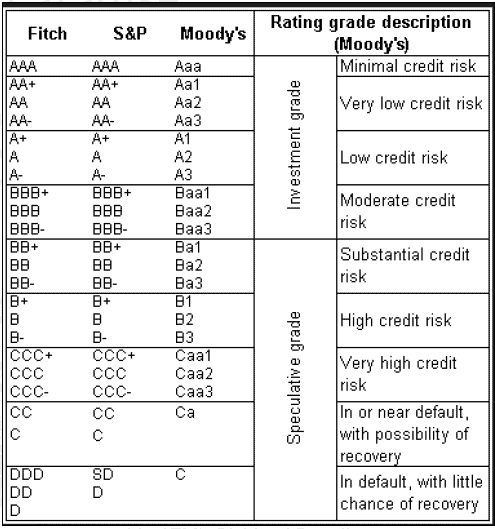 IBM is similar to other high-quality dividend stocks in this regard. Fortunately, financing the Red Hat acquisition did not cause a serious credit downgrade.
However, this is another metric I want to keep an eye on going forward. While IBM works through its business transformation.
IBM Dividend Safety
Is the IBM dividend safe? It's an important question since I like stocks with safe dividends.
Here is my short answer:
Yes. I believe the IBM dividend is safe from a potential reduction for the foreseeable future.
I base my conclusion on several things we have discussed thus far.
First of all, IBM has an acceptable dividend payout ratio. Evidenced by plenty of cash flow to continue making dividend payments at the current rate.
Furthermore, the company's financial position is strong. As indicated by investment-grade credit ratings.
Finally, IBM has recently achieved the status of a Dividend Aristocrat. I believe management will go to great lengths to maintain this title.
Okay. That concludes the IBM dividend review.
But our IBM stock analysis would not be complete without assessing IBM's stock valuation. Let's work through that next.
IBM Stock Valuation
Let's judge value in a couple of different ways…
IBM Stock Dividend Discount Model
I like to use a single-stage dividend discount model. It is also known as the Gordon Growth Model. Gordon's model considers several factors I have discussed thus far.
Current dividend payment
Projected dividend growth
My desired annual return on investment
Using these assumptions, the dividend discount model suggests the stock is trading near its fair value.
IBM Stock Dividend & Dogs of the Dow
I won't get into all the specifics of the Dogs of the Dow stock-picking strategy.  Suffice it to say that under this method, the Dow stocks with the highest dividend yields are deemed undervalued and ready for a rally.
And IBM if oftentimes among the highest dividend-paying stocks in the Dow Jones Industrial Average.
A Word On Stock Valuation
Valuation metrics can change quickly. And the ones discussed above are as of this article's publication date.
Value can change due to stock price fluctuations. Or changing business fundamentals. So, do your research before investing.
I like and use the Simply Investing Report & Analysis Platform to stay up to date on all my stocks.
Simply Investing has an excellent interactive database covering all the important dividend metrics. And an up-to-date call on stock valuation using its rigorous criteria.
You can learn more about Simply Investing here.
Okay. That completes my review.
So next, allow me to close with some parting thoughts…
IBM Stock Analysis & Dividend Review Wrap Up
Is IBM still a top dividend stock? What other important points have we learned?
Please allow me to address these questions before you depart.
Is IBM A Good Dividend Stock?
First of all, the IBM stock dividend is substantial. As a result, IBM has an attractive dividend yield.
Furthermore, IBM's quarterly dividend payments are covered by cash flows. Also, the dividend is supported by a strong financial position.
Finally, in my opinion, the dividend is safe from being reduced. However, IBM's dividend growth has slowed and will likely remain that way.
IBM Revenue Trend
IBM's multi-year struggle to return to consistent revenue growth has hopefully come to a close with the spin-off of Kyndryl. Only time will tell.
IBM Stock Value
If IBM can return to growth, the stock appears to be a good value.  In contrast, if growth falters as in the past, the stock will likely remain range-bound at or near current levels.
Unlike many of the other dividend stocks I own, IBM has a much greater level of uncertainty. As management attempts to transform the business.
My Path Forward with IBM stock
It's no secret. IBM has not been one of my big dividend investing success stories.
Nevertheless, I plan to hold my shares and periodically reevaluate my position as time passes.
On the other hand, if I ever feel IBM's dividends are in jeopardy of being reduced. I hope to exit the stock before too much damage is done. After all, IBM's dividends are important to me as an investor.
Further Reading About Dividend Investing And Dividend Stocks Like IBM
My Favorite Dividend Investing & Financial Resources
Author Bio, Disclosure, & Disclaimer: Please join me (Tom) as I try to achieve my goals, find my next place to live, and make the most of my money. However, I am not a licensed investment adviser, financial counselor, real estate agent, or tax professional. Instead, I'm a 50-something-year-old, early retired CPA, finance professional, and business school teacher with 40+ years of DIY dividend investing experience. I'm here only to share my thoughts about essential topics for success. As a result, nothing published on this site should be considered individual investment, financial, tax, or real estate advice. This site's only purpose is general information & entertainment. Thus, neither I nor Dividends Diversify can be held liable for losses suffered by any party because of the information published on this website. Finally, all written content is the property of Dividends Diversify LLC. Unauthorized publication elsewhere is strictly prohibited.
I own IBM stock and collect the IBM stock dividend!