JNJ Dividend Growth Rate, Dividend Payout Ratio, And More
It's time for a Johnson & Johnson (JNJ) stock analysis and dividend review.
I rarely think about my investment in JNJ. That's the great thing about quality dividend growth stocks.
I let the stock and company management do most of the work. While I sit around and collect my Johnson & Johnson dividends.
However, that is no excuse. It's important to keep tabs on any stock you own. So, let review all of the facts and figures about JNJ's business, dividend, and stock valuation.
And kick it off by answering some important questions. As the important takeaways from the rest of the article…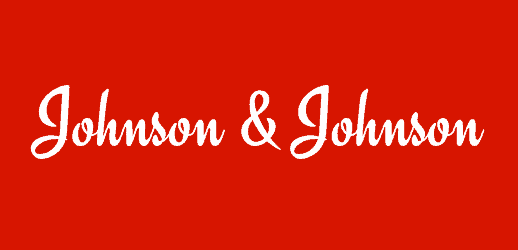 Disclosure: At no cost to you, I may get commissions for purchases made through links in this post.
Is Johnson And Johnson A Good Dividend Stock?
I love JNJ as a dividend stock and hope to hold the stock forever.
In my opinion, it can be a core holding for any good dividend growth stock portfolio as it is for mine. It's an ideal first stock for a new dividend investor.
Furthermore, the JNJ stock dividend appears to be very safe. Finally, the dividend will likely grow at a modest mid-single-digit percentage rate into the future.
From my perspective, the combination of a near 3% dividend yield and a 5-7% annual dividend growth rate. Is a very powerful part of a dividend portfolio.
Is Johnson and Johnson A Good Investment?
A "good investment" depends on one's investment objectives. For me, JNJ is a good investment because of the following reasons:
Recession resistant business model
Provides essential goods and services
Product demand benefits from aging population demographics
Well managed and focused on creating value for shareholders
Pays a secure and growing dividend income stream
Provides the opportunity for long-term share price appreciation
Is Now A Good Time To Buy JNJ Stock?
JNJ stock appears fully valued to slightly overvalued. It is an excellent stock to buy in small increments over time. Also known as dollar-cost averaging.
When dollar-cost averaging, be sure to keep your trading costs low. I trade for free using the powerful Webull app.
Finally, for my purposes, I would like to add to my shares anytime the JNJ dividend yield at or above 3%.
Next up, let's do a brief review of JNJ's business operations…
JNJ Company Background
First of all, JNJ is the world's largest and most broadly-based healthcare company. Furthermore, for more than 130 years, they have aimed to keep people well at every age and every stage of life. Finally, they execute their vision through more than 130,000 employees worldwide.
Source: About J&J
The company is structured around 3 business segments.
Consumer Products
JNJ has many brands trusted by consumers and healthcare professionals worldwide.
Product categories include:
Baby care
Skin care
Oral care
Wound care
Women's health
Medical Devices
Their medical device business covers a broad spectrum for both physicians and patients.
It includes:
Orthopaedics
Surgery
Interventional Solutions
Vision
Pharmaceutical Products
Finally, with advanced biological and other treatments, JNJ is investing to change the way diseases are prevented, intercepted, treated, and cured.
In pharmacy, they specialize in the following areas:
Immunology
Cardiovascular & Metabolic Disease
Pulmonary Hypertension
Infectious Diseases & Vaccines
Neuroscience
Oncology
Source: JNJ Healthcare Products
JNJ Investment And Business Strategy
JNJ's strategy is implied in its capital allocation plans.
The key points include:
Invest in internal growth opportunities
Pursue mergers, acquisitions, and licensing agreements
Deliver a consistently competitive dividend yield
Execute share repurchase programs
JNJ Business Risks
JNJ's business is not without risk. But they have been managing these risks successfully for many years.
I think they are acceptable from my perspective. They include:
Their massive size making continuing growth a challenge
Patent losses that increase competition and lower profits
A product pipeline that needs continual innovation & replenishment
Product liability and product recalls
JNJ Stock Symbol
Finally, Johnson & Johnson stock trades on the New York Stock Exchange (NYSE). It trades under the ticker symbol JNJ (NYSE: JNJ).
When I buy (and hopefully never sell) my dividend stocks. I use the Webull app. It's fast and powerful. Plus, it has great research tools.
And best of all trades are commission-free. You can learn more about Webull here.
Moving right along…
Facts And Figures About The JNJ Stock Dividend
That completes the business overview portion of the JNJ stock analysis. Let's work through the JNJ dividend metrics now. Then we will know exactly how the dividend payouts work.
How Much Is The JNJ Dividend Per Share?
On an annual forward basis, the JNJ stock dividend payout is $4.24 per share.
The annual forward dividend is the last dividend payment approved by the company. Multiplied by the number of times a company pays dividends each year.
What Is The JNJ Stock Dividend Yield?
The dividend payout provides a 2.6% JNJ stock dividend yield at the recent stock price.
The JNJ stock dividend yield is good. But, regular readers know I prefer buying stocks with dividends in a 3-5% yield range.
Maybe a high JNJ dividend growth rate can make up for the low dividend yield. We will get to the dividend growth rate in just a moment.
How Often Does Johnson & Johnson Pay Dividends?
The JNJ dividend is paid every 3 months or 4 times per year. Each quarterly dividend payment is one-fourth of the annual dividend rate.
In What Months Is The JNJ Stock Dividend Paid?
Dividends are paid in the following months: March, June, September, and December.
What Is The Ex-Dividend Date for JNJ Stock?
For an investor to receive the next JNJ stock dividend payout, they must complete their purchase before the ex-dividend date. JNJ's ex-dividend date is around the 25th day in the month prior to when it pays a dividend.
The ex-dividend date is slightly different each quarter. So, it's best to check JNJ's dividend history page on its investor relations website for the exact date for each payment.
JNJ Dividend Policy
JNJ management does not communicate specific guidance on future dividend payments as some companies do.
However, I appreciate the fact that paying "competitive dividends" is mentioned in their capital allocation strategy communicated to investors.
JNJ Stock Dividend History
JNJ is a company with a very long and proud dividend history. The company has been increasing its dividend annually since 1963.
This qualifies JNJ stock as a Dividend King. Dividend Kings are rare and special companies. They have increased their dividend payouts for at least 50 consecutive years.
Companies that have achieved Dividend King status are great additions to any dividend income portfolio. For the reliable dividend income, they provide.
This is probably just a coincidence, but here's a fun fact. Coca-Cola is another Dividend King with exactly the same number of consecutive annual dividend increases.
So, JNJ has a long history of annual dividend increases. It is a great achievement for dividend payments. But, what does the dividend growth rate look like? Let's see…
JNJ Dividend Growth Rate
The JNJ dividend increase rate is not spectacular. As shown in the table below.
Table 1: JNJ Compound Annual Dividend Growth Rate
| | | | |
| --- | --- | --- | --- |
| 1 Year | 3 Years | 5 Years | 7 Years |
| 6.1% | 6.2% | 6.2% | 6.3% |
But judging from the table, dividend growth from this investment has been steady and predictable.
The next area in the JNJ stock analysis are its business fundamentals.
Annual Revenue Trend
JNJ crossed the $80 billion revenue mark for the first time in 2018. This is an amazingly large and complex global business.
Chart 1: JNJ 7-Year Revenue Trend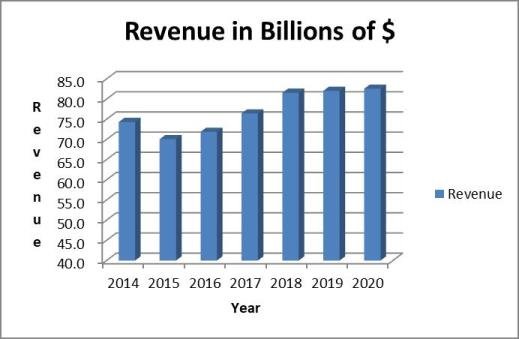 But growth can be narrowed down to a couple of foundational concepts.
First, they can take market share from competitors with existing products. Second, they can expand their share in existing and new markets with line extensions and innovative new products.
New products come from investments in internal research and development. In addition, new products can come from investments in partnerships and acquisitions.
JNJ Dividend Payout Ratio Based On Earnings
First of all, JNJ earnings from year to year can be a little choppy because of the accounting rules. But earnings growth over the long run generally runs in the low to mid-single-digit percentages.
Chart 2: JNJ 7-Year Trend Of Dividends Per Share Vs. Earnings Per Share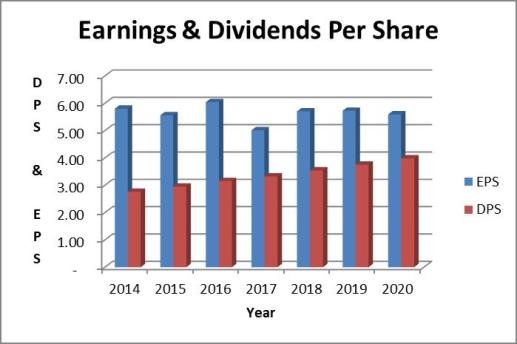 Furthermore, the JNJ dividend payout ratio based on earnings is about 70%. A company's dividend payout ratio is important. A lower payout ratio is usually better when it comes to dividend safety.
Finally, JNJ's dividend payout ratio has been increasing over the past 7 years. At least based on accounting earnings.
But, it is still acceptable for such a large, established, and stable company. However, I like to check the dividend payout against cash flow too.
Since our dividends are paid in cash. Not accounting earnings. Sometimes cash flow tells a different story. Let's see…
JNJ Dividend Payout Ratio Based On Cash
As shown in the chart below, free cash flow looks very strong.
Chart 3: JNJ Dividends Versus Cash Flow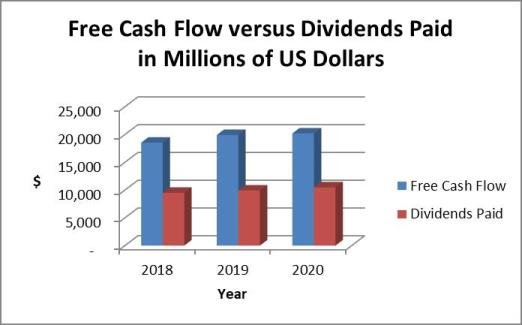 JNJ generated almost $20 billion of free cash flow during 2019. And the JNJ stock dividend payments only consumed 50% of it.
They use the rest of the free cash flow to pay down debt, execute share buybacks, and improve their liquidity position. These are all good uses of extra cash after paying out hefty dividends to shareholders.
JNJ Dividend Growth Rate Forecast
I make a dividend growth forecast for all the dividend stocks that I own. It helps me plan my income. This is especially important for those who pay living expenses with dividends.
My forecast is based on many of the things we have discussed thus far.
Business model and growth prospects
Payout ratios
Dividend history
Historical dividend growth rates
Dividend policy (when provided)
For JNJ dividend growth. I think we will get future dividends that increase much like the recent past.
So, I am going to assume a 5-7% annual JNJ dividend growth rate for future years.
JNJ Financial Position
Moving on with our JNJ stock analysis, let's look at the company's financial position. Specifically, credit ratings and debt levels.
High credit ratings. And reasonable debt are what we want to see.
Credit Rating
JNJ really shines in this area. It is 1 of only 2 US-based companies that still have the highest possible credit rating.
This is represented by a triple-A rating from S&P. AAA reflects an investment grade with a minimal credit risk evaluation. See the top line in the table below.
Table 2: Credit Rating Evaluation Grid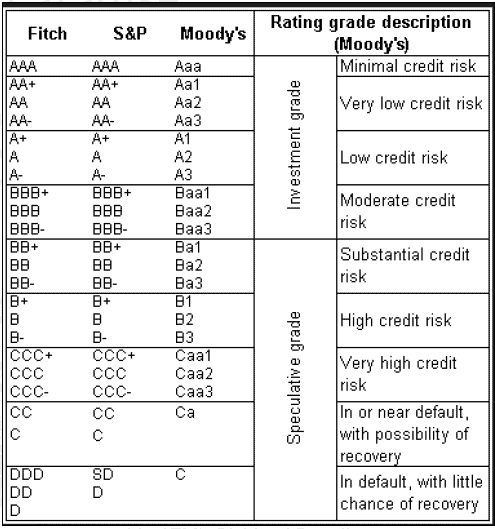 And in case you were wondering, the technology giant Microsoft is the other US-based company with a triple-A credit rating.
Then you have ADP, a company close to having a perfect credit score with a AA rating.
Be sure to keep an eye on your personal credit score too. I check mine for free. Using Credit Karma. You can learn more about Credit Karma here.
Balance Sheet – Financial Leverage
Looking at JNJ's balance sheet, debt to equity also looks very reasonable. It checks in at just .6 times.
All in all, JNJ's financial position is "rock-solid".
JNJ Dividend Safety
I make a judgment about dividend safety for all of the dividend stocks that I own using the information discussed so far.
JNJ's solid balance sheet and credit rating reduce dividend risk. It makes the dividend very secure in conjunction with the reasonable dividend payout ratios and stable business model.
Based on these factors, I judge JNJ's dividend to be very safe. Safe from what? A potential reduction in the foreseeable future.
JNJ Stock Valuation
Finally, our JNJ stock analysis would not be complete without assessing stock value.
Let's judge value in several ways:
Dividend discount model
Price to earnings ratio
Morningstar fair value estimate
Simply Investing Report
JNJ Dividend Discount Model
The single-stage dividend discount model considers several factors I have discussed thus far. It is a good measure for companies that maintain very stable and predictable dividend growth like JNJ.
The valuation model's inputs are:
The current annual dividend payment
Projected dividend growth
My desired annual return on investment – 9%
Using these assumptions, the JNJ dividend discount model calculates the fair value at $150 per share.
This specific dividend discount model is known as the Gordon Growth Model. It was popularized by economist, Myron Gordon.
JNJ Stock Price to Earnings Ratio
The stock price to 2020 earnings sits at about 29 times. This is a fairly high valuation.
But, it is not surprising. High-quality dividend stocks normally come at a premium price. And often trade with a PE ratio between 20 and 30 times earnings.
Morningstar Fair Value
In addition, the investment analysis firm Morningstar believes JNJ stock is fairly valued at $158 per share.
Simply Investing Report
The Simply Investing report makes a value decision based on these criteria:
Price to earnings ratio
Current dividend yield higher than its historical average
Price to book ratio
Based on these measures, Simply Investing deems JNJ stock to be overvalued.
Last year, in the Simply Investing Report, JNJ stock was highlighted as a high-quality and undervalued stock.
But, the stock rallied since then. And hit overvalued territory. According to Simply Investing.
JNJ Stock Valuation Summary
The valuation techniques give us a range of value judgements:
JNJ dividend discount model – $150 per share
Price to Earnings Ratio – a little "pricey"
Morningstar fair value – $158 per share
Simply Investing report – Overvalued
Based on my review and judgment, JNJ stock looks fully valued to me. It's not a bargain. And could be slightly overpriced.
JNJ Stock Analysis Wrap Up
Let's wrap up the JNJ stock analysis and dividend review…
Johnson & Johnson is one of my favorite dividend stocks. It provides a safe dividend. And consistent dividend growth. Plus share price appreciation over the long-term.
The stock is suitable as a core holding for a good dividend stock portfolio. I hope to hold the shares of JNJ in my portfolio forever!
And typically look to add to my shares when the dividend yield is at or above 3%.
Further Reading About Dividend Stocks And Dividend Investing
I hope you enjoyed the JNJ stock analysis. If so, here are some additional articles you might like…
My Favorite Dividend Investing Resources
The dividend investing resources I mentioned in this article are summarized here for your convenience.
I use all of them. To make the most of my money and investments.
Disclosure & Disclaimer: I am not a licensed investment adviser, financial adviser, or tax professional. And I am not providing you with individual investment advice, financial guidance, or tax counsel. Furthermore, this website's only purpose is information & entertainment. And we are not liable for any losses suffered by any party because of information published on this blog.
I currently own JNJ stock and collect the JNJ stock dividend.