The JNJ stock dividend chugs along!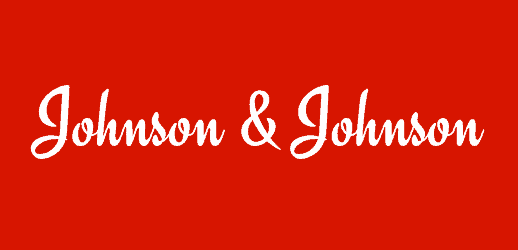 I remember when I first established my position in JNJ stock during the summer of 2007.
My Mom had passed away in the Spring of that year. So the timing just seems to stick in my mind.
I was trying to spend more time with my Dad as he transitioned to a new life after 55 years of marriage. And I remember telling him I bought some JNJ stock. He's the same Dad that helped me buy my first dividend stock when I was 10 years old.
WHY I FIRST BOUGHT JNJ STOCK
I liked the JNJ stock dividend. But what I also remember was JNJ stock was underperforming at the time. It had been bouncing around the mid $60 per share level for a couple of years.
In contrast, the economy and stock market had been going gangbusters. I guess there were other more exciting stocks to buy at the time.
And oh yeah, real estate had been really hot. So no one was giving poor boring old JNJ stock a second thought. So, boring old Tom jumped into JNJ stock for the first time.
THEN I BOUGHT MORE JNJ STOCK
Then in 2008, the economy stalled, the real estate bubble burst and the stock market went into a nose dive. I hope to never see anything like that again in my lifetime. Does anyone remember how ugly 2008 and 2009 were for investors?
During those years, I added to my JNJ stock position on a couple of occasions. And I let the dividends reinvest for about 6 years.
I hoped that the world would not come to an end. And health care products would still be in demand. Finally thinking, JNJ stock would recover. And it did.
BUT IT'S BEEN A WHILE NOW SINCE MY LAST PURCHASE
I don't think about JNJ stock all that often. That's the great thing about quality dividend growth stocks. The stock and company management do most of the work. I just sit around drinking coffee and collecting my dividends.
I haven't bought an additional share of JNJ stock since 2013. In contrast, JNJ stock has grown to the 4th largest holding in my dividend growth stock portfolio. And the cash flow from the JNJ stock dividend is quite nice.
COMPLACENCY IS BAD – LET'S DEEP DIVE JNJ STOCK & THE JNJ STOCK DIVIDEND
So I figure it's time to put my fingers to the keyboard and Dividend Deep Dive this iconic US health care company. Why don't you join me? It is a core holding in my portfolio. Maybe it is in yours too? Or maybe it should be? Read on and you can decide.
But before we get started, please note that Johnson & Johnson stock trades on the New York Stock Exchange under the ticker symbol – JNJ. I have been throwing the term JNJ stock around assuming you knew. And you probably did.
That's enough of my blah, blah, blah. Let's go!
JNJ COMPANY BACKGROUND
JNJ is the world's largest and most broadly based healthcare company. Furthermore, for more than 130 years, they have aimed to keep people well at every age and every stage of life. Finally, they execute their vision through more than 130,000 employees worldwide. Source: About J&J.
The company is structured around several business segments.
CONSUMER PRODUCTS
JNJ has many brands trusted by consumers and healthcare professionals worldwide. Product categories include:
Baby care
Skin care
Oral care
Wound care
Women's health
MEDICAL DEVICES
Their products cover a broad spectrum for both physicians and patients. They include:
Orthopaedics
Surgery
Interventional Solutions
Vision
PHARMACEUTICAL PRODUCTS
Finally, with advanced biologic and other treatments, JNJ is investing to change the way diseases are prevented, intercepted, treated and cured. They specialize in the following areas:
Immunology
Cardiovascular & Metabolic Disease
Pulmonary Hypertension
Infectious Diseases & Vaccines
Neuroscience
Oncology
Source: JNJ Healthcare Products
JNJ BUSINESS STRATEGY
JNJ has what they call a performance-driven strategy. I like it for several reasons:
It is easy to understand
One goal is to drive compelling long term shareholder returns
It includes a reference to the dividend
The key points of their strategy include:
Grow sales faster than the market
Grow earnings faster than sales
Generate a strong JNJ dividend yield
Create value through Strategic Acquisitions & Partnerships
Source: JNJ Earnings Announcement
JNJ BUSINESS RISKS
JNJ's business is not without risk. But they have been managing these risks for so many years. I think they are acceptable from my perspective. They include:
Their massive size making continuing growth a challenge
Patent losses that increase competition and lower profits
A product pipeline that needs continual innovation & replenishment
Product liability and product recalls
The last point has been in the news in recent months. If you haven't heard, the content of JNJ's baby powder has been linked to asbestos.
JNJ STOCK DIVIDEND YIELD
On a forward basis, the JNJ dividend pays $3.80 per share. Based on the recent stock price, the JNJ stock dividend payout puts the JNJ dividend yield at 2.7%.
The JNJ stock dividend yield isn't too bad. But regular readers know I prefer buying stocks with dividend yields between 3-5%.
Maybe a high JNJ dividend growth rate can make up for the low dividend yield. Let's check what JNJ stock dividend growth looks like.
JNJ STOCK DIVIDEND GROWTH
| | | | |
| --- | --- | --- | --- |
| 1 Year | 3 Years | 5 Years | 7 Years |
| 6.6% | 6.3% | 6.4% | 6.7% |
JNJ stock dividend growth is not spectacular. But judging from the chart above, it has certainly been steady and predictable.
The JNJ dividend increase for 2019 was recently announced by management. It was 5.6%. This latest JNJ dividend increase marks the 57th consecutive year of annual increases. And qualifies JNJ stock as a Dividend King.
Dividend Kings are those coveted companies who have increased their dividend payouts for at least 50 consecutive years.
Finally, JNJ management does not provide specific guidance on future dividend growth like some companies do. For my planning purposes, I'm going to assume 6% based on JNJ's historical track record.
Let's see what some of the business fundamentals look like.
JNJ REVENUE TREND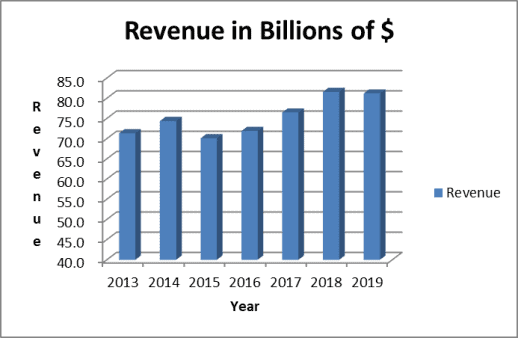 JNJ crossed the $80 billion revenue mark for the first time in 2018. This is an amazingly large and complex global business. But growth can be narrowed down to a couple of foundational concepts.
First, they can steal market share from competitors with existing products. Second, they can expand share in existing and new markets with line extensions and innovative new products.
New products come from investment in internal research and development. In addition, new products can come from investments in partnerships and acquisitions.
JNJ STOCK DIVIDENDS AND EARNINGS PER SHARE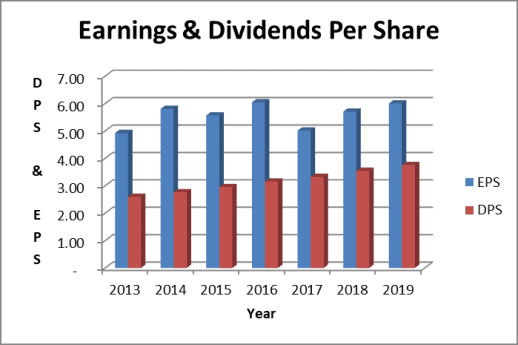 JNJ earnings from year to year can be a little choppy. But earnings growth over the long run generally runs in the low to mid-single-digit percentages.
Furthermore, the JNJ dividend payout ratio based on projected earnings for 2019 is just over 60%. A lower payout ratio is usually better when it comes to dividend safety.
JNJ FREE CASH FLOW
And free cash flow looks very strong.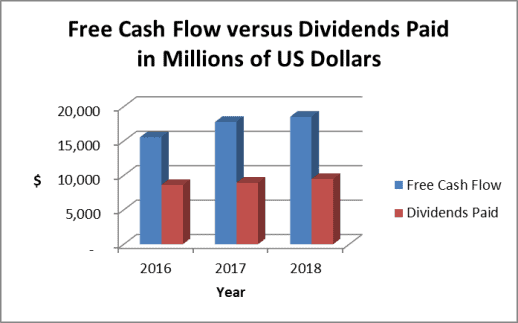 JNJ generated $18.5 billion of free cash flow during 2018. And the JNJ stock dividend payments only consumed a little more than 50%.
They used the rest of 2018's free cash flow to pay down debt and execute share buybacks. These are both good uses of extra cash after paying out hefty dividends to shareholders.
Based on the JNJ stock dividend payout ratio, both as a percentage of earnings and as a percentage of free cash flow, I judge JNJ's dividend to be very safe.
JNJ CREDIT RATING & BALANCE SHEET
JNJ really shines in this area. It is 1 of only 2 US-based companies that still have the highest possible credit rating.
This is represented by a triple-A rating from S&P. AAA scores out as investment grade with minimal credit risk evaluation.
Looking at JNJ's balance sheet, debt to equity also looks very reasonable. It checks in at a little less than .6 times.
JNJ's rock solid balance sheet lowers risk. It makes the dividend even more secure in conjunction with the modest payout ratios.
And in case you were wondering, Microsoft is the other US-based company with a triple-A credit rating.
JNJ STOCK VALUATION
Let's judge value in several ways:
Dividend discount model
Price to earnings ratio
Morningstar fair value estimate
Dividend yield
Dividend Discount Model
The single stage dividend discount model considers several factors I have discussed thus far. It is a good measure for companies that maintain very stable and predictable dividend growth.
Current dividend payment – $3.80 per share
Projected dividend growth – 6.0%
My desired annual return on investment – 9%
Using these assumptions, the dividend discount model calculates the fair value at $134 per share.
Stock Price to Earnings Ratio
The stock price to projected 2019 earnings sits at about 23 times. To compare, the S&P 500 forward price to earnings ratio for 2019 is 17.5 times.
JNJ stock is clearly more expensive than the stock market as a whole. It is not surprising. High quality normally comes at a premium price. I would prefer to buy JNJ stock at a PE ratio of 20 or less.
Morningstar Fair Value
In addition, the investment analysis firm Morningstar believes JNJ stock is fairly valued at $130 per share.
JNJ Dividend Yield
Finally, I would only add to my JNJ holdings at a 3% dividend yield or higher. To hit that level, the JNJ stock price would need to fall to $127 per share.
JNJ STOCK VALUATION SUMMARY
The valuation techniques give us a range of value:
Dividend discount model – $134
Price to Forward Earnings at 20 times – $120
Morningstar fair value – $130
3% dividend yield – $127
JNJ stock looks a little overvalued to me. But not so much that a market correction wouldn't bring it to a price I would be comfortable with.
Since it is one of my larger holdings, I will stick to my minimum 3% dividend yield threshold. That gives me a personal buy price of $127 or less. JNJ stock traded down to this level when the asbestos news surfaced last year.
JNJ STOCK DIVIDEND CONCLUSIONS
I love JNJ stock and hope to hold it forever. It can be a core holding for any good dividend growth stock portfolio as it is for mine.
Furthermore, the JNJ stock dividend appears to be very safe. It will likely grow at a modest mid-single-digit percentage rate into the future.
JNJ stock is one of my largest positions, so I am in no rush to buy. I think it's slightly overvalued and would only consider buying more at $127 per share or lower.
Related: Abbvie dividend and stock analysis
Related: Abbott Labs dividend and stock analysis
Disclosure & Disclaimer
This article, or any of the articles referenced here, is not intended to be investment advice specific to your situation. I am not a licensed investment adviser, and I am not providing you with individual investment advice. The only purpose of this site is information & entertainment. We are not liable for any losses suffered by any party because of information published on this blog. See this site's Disclaimer and Privacy tab for more information.
I currently own JNJ stock and collect the JNJ stock dividend.