Paychex Dividend Growth Has Paused For Now
Is a pause in Paychex dividend growth cause for alarm?
When we work, we want to get paid. So every company has to process payroll for its employees.
And many companies, especially small to mid-size ones choose to outsource this process to Paychex.
So, let's dig into a Paychex dividend stock analysis. To see if it's a good company for making money from dividends.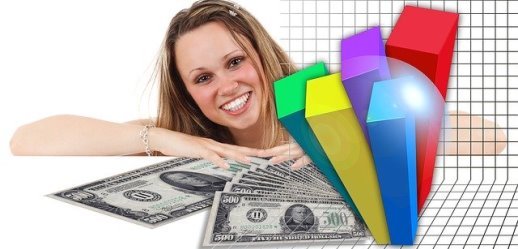 Is Paychex A Public Company?
Yes. Paychex is a public company.
The company was founded in 1971. Operated as a privately held business for more than a decade. And finally went public in 1983.
And I have owned Paychex stock for more than 10 years. The company's stock trades on the NASDAQ stock exchange under the ticker symbol PAYX.
Is Paychex A Good Stock To Buy?
Paychex stock returns have been very good. As a dividend growth stock investor, I have been impressed by the performance of Paychex stock. And, the growth in the Paychex stock dividend!
But recently, Paychex dividend growth has slowed down. That means it's a good time to take a closer look to see if Paychex stock and the Paychex dividend still measure up.
But first, in case this is not quite what you are looking for? Then check out all of our dividend investing and dividend stock articles. I'm certain you will find something that serves your needs.
On the other hand, feel free to stay right here. Because I'm digging into Paychex stock and the Paychex dividend review right now.
Disclosure: At no cost to you, I may get commissions for purchases made through links in this post.
How Does Paychex Make Money?
Paychex is a leading provider of integrated human capital management (HCM) solutions.
Their services include payroll, benefits, human resources, and insurance. Furthermore, Paychex specializes in small to mid-sized businesses.
Paychex is a highly profitable, legit company. They have a robust range of services and solutions.
Let's review those services next. So we know exactly how Paychex makes money to fund their dividend and increase the Paychex stock price. It's always a smart practice to know how a company makes money. Before buying stock.
Payroll Services
Their small business payroll processing is best suited for companies with up to 49 employees.
And, midsize to enterprise payroll processing is targeted toward companies with 50-1000+ employees.
And More For Larger Clients…
For midsize and enterprise clients, Paychex can provide comprehensive Human Capital Management (HCM) solutions that include:
Integrating payroll and taxes
Recruiting management
New employee onboarding
Human resources management systems
Performance and learning management optimization
Real-time performance analytics
Time And Attendance Capture And Tracking
In this area Paychex provides:
Computer software solutions that integrate time capture and payroll processing
State of the art time clocks for employee use
Human Resources Management Services
Not every company has the time, money, and expertise to dedicate to their human resources management. And many of these activities can be effectively outsourced.
Paychex service offerings in this area include:
Administering employee benefits programs
Compliance assistance with employee-related laws
Human resources record administration
401k plan administration
Professional Employer Organization (PEO)
Increasing uncertainty surrounding regulations, employer liability, and benefit costs are hot topics in business today.
These issues have led companies to seek full-service human resources outsourcing. Paychex calls this PEO.
PEO is one of the fastest-growing areas within Paychex.
PEO also helps with employee relations issues. Such issues may result in litigation risks and potential regulatory penalties.
Hiring Services
Recruiting employees is tough work, but so important for every business's success.
For hiring employees, Paychex can handle:
Employee Onboarding
Employment Screening
Recruiting and Applicant Tracking
Insurance
Insurance is another fast-growing segment of the Paychex business.
In the insurance area, Paychex acts as a broad-based business insurance agency and consultant. Insurance types include:
Employee group health insurance
Workers compensation
Property
Personal liability and business interruption
Automobile
Other Services
Finally, Paychex has a host of other business solutions.
Those offerings include:
Business loans and financing
Customer payment processing
Tax services
Incorporation services
Online marketing services
Source: Paychex.com – Solutions
Who Are Paychex Competitors?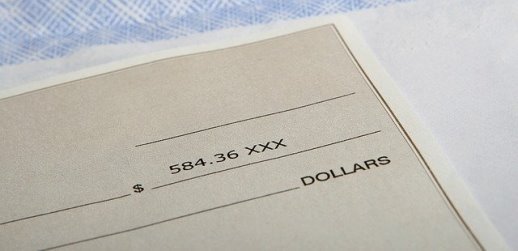 Paychex generally serves smaller clients. Those with less than 50 employees.
So, they see competition from younger smaller companies that provide payroll processing to that same market niche. Each competitor company has strong technology-based solutions for clients. Two competitors that immediately come to mind are Paylocity and Paycom.
When Paychex pursues larger clients, they bump into tough competition. This frequently comes from the likes of Automatic Data Processing. Known as ADP for short. ADP stock is a quality investment option in this sector too.
What Is The Difference Between ADP And Paychex?
ADP is a much larger company than Paychex. As I just mentioned, ADP typically handles much bigger clients.
Also, ADP operates on an international scale. While Paychex focuses mainly on U.S. based customers.
Okay. We now know a lot about Paychex. Exactly what they do. How they make money. And, who they compete with.
So, let' move to the dividend review portion of our Paychex stock analysis next.
Does Paychex Pay A Dividend?
Yes. Paychex pays a dividend.
And they have a history of increasing their dividend rapidly. So, let's dig into all the facts and figures.
Then we will know the essential components of dividends. For Paychex!
How Much Is The Paychex Dividend Per Share?
Paychex pays an annualized forward dividend of $2.48 cents per share.
Paychex Dividend Yield
This results in is a 2.8% Paychex dividend yield at the recent stock price.
I generally search for stocks with dividend yields in the 3-5% range. This is just 1 element of my dividend stock selection criteria.
How Often Does Paychex Pay Dividends?
Paychex consistently and regularly pays dividends every 3 months or 4 times per year. Each dividend payment is one-fourth of the annual forward Paychex dividend rate.
In Which Months Does Paychex Pay Its Dividend?
A company's dividend payment pattern is important to many investors. Why?
First of all, some people build a dividend portfolio with the goal of getting paid monthly dividends.
Furthermore, other investors seek to get paid a specific amount of dividends each month.
With those points in mind, Paychex dividends are paid during February, May, August, and November.
For dividends during these months, the exact dates of each payment vary. Normally it is in the second half of each month that I have indicated.
Paychex Ex-Dividend Date
As with all dividend stocks, you must complete your purchase by the ex-dividend date. In order to receive the next Paychex stock dividend payout.
The Paychex ex-dividend date falls about 2-3 weeks prior to when its quarterly dividend is paid.
Paychex's ex-dividend date is slightly different each time. As a new investor in Paychex stock, it's best to check the ex-dividend date for the upcoming payment. This information is available on the company's investor relations website.
This way you will be sure to invest soon enough to receive it. Or, if the exact timing of dividend payments is important to you.
Once you buy Paychex stock and hold it. There is no need to worry. You will receive every quarterly dividend payment from this stock as a continuing shareholder of record.
Paychex Dividend History
Paychex began consistent payments of cash dividends to shareholders in 1988. And until 2020, Paychex had increased its dividend annually for 9 consecutive years.
The company's consecutive annual dividend increases would have been significantly longer. However, the dividend was frozen in 2008 for two years as a result of the great recession.
This highlights a business risk. Paychex revenue, earnings, and therefore dividend safety can be negatively impacted by a recession. And the higher unemployment rates that come from a recession.
We have now entered another recession. Unemployment has increased. Both are due to the global health crisis. As a result, Paychex dividend growth appears to have been paused for the time being.
Paychex Dividend Policy
In the past, management has indicated their willingness to pay 80% of earnings to shareholders in the form of dividends.
This is an excellent company goal for the dividend. As the company becomes more successful and profitable, we shareholders benefit from rising dividends.
In recent investor materials, I did not see an update or confirmation of this policy. This will make more sense when we get to our review of the company's relatively high dividend payout ratio. And the business outlook going forward.
However, during my recent review, I noticed this statement by management about the dividend
"consistent free cash flow generation supports industry-leading dividend payout ratio."
So, we know Paychex wants to lead its industry by sharing a large chunk of cash with shareholders. In the form of dividends. I like that!
Let's move on with our Paychex dividend analysis. I've mentioned that Paychex has been known for its high dividend growth. At least up until recently.
What does the dividend growth rate look like? That's next…
Paychex Dividend Growth Rate
Dividend growth is important to me when looking for high-quality investment opportunities.
Table 1: Paychex Compound Annual Dividend Growth Rate
| | | | |
| --- | --- | --- | --- |
| 1 Year | 3 Years | 5 Years | 7 Years |
| 7.8% | 10.5% | 10.3% | 9.6% |
And, from my perspective, the table above represents some solid dividend growth.
Back to dividend stock selection criteria for a moment. Because any time I can find a dividend growth stock with a 3% dividend yield and 8-10% annual dividend growth, I'm happy.
As long as their dividend is safe from reduction. We will get to Paychex dividend safety in a moment.
But first, let's take a look at the revenue trend. Then earnings and cash metrics from the company's financial reporting. These are important fundamentals that support the Paychex dividend.
Paychex Revenue Trend
Paychex segregates revenue into three primary areas. The segments are…
Management solutions
PEO and insurance services
Interest earned on payroll funds held temporarily on their client's behalf
Chart 1: Paychex 7-Year Revenue Trend
During robust economic environments, revenue grows because of:
Higher employment rates at Paychex clients
An increased volume of human resources services provided
Fast growth rates from in-demand services: PEO & insurance
Higher interest rates earned on client held funds
When we have an economic slowdown or recession. Revenues from the management solutions area, PEO, and insurance services tend to flatline. Or, even shrink. This can lead to overall decreases in total revenues.
Paychex Dividend Payout Ratio Based On Accounting Earnings
The Paychex dividend and earnings have grown consistently along with revenue. And we know the company has aimed in the past to pay out about 80% of earnings in the form of dividends to investors.
Chart 2: Paychex Dividend & Earnings Per Share
2020 was no exception. The dividend payout ratio came in at 81%.
But, management projects earnings per share and cash flows to decline in 2021 (more on cash flow next). This will increase the dividend payout ratios.
Thinking back to management's past dividend policy. Now we know why Paychex dividend growth has been paused. The expected earnings decrease has caused the dividend payout ratio to go beyond their target level.
Paychex Dividend Payout Ratio Based On Free Cash Flow
Over the past 3-years, the company's growing dividend has accounted for even less of its free cash flow at about 68%.
Chart 3: Paychex Dividends & Cash Flow
A lower dividend payout ratio is a positive metric. It shows the company has ample room to raise the dividend in the coming years.
Or, withstand an earnings drop without having to reduce the dividend. And that's exactly the case we have today. Leading to my conclusion on this company's dividend safety a little later on.
But first, projected dividend growth.
Paychex Dividend Growth Forecast
For my dividend income planning purposes, I'm going to use 2 stages of dividend growth. Why? Because we may have to wait for Paychex dividend growth to resume.
But I expect it to come along as the economy recovers. And Paychex business activity recovers along with the economy.
My assumption is that Paychex dividend growth will remain on hold for 2 years. Then will resume at an average annual growth rate of 7%.
So we have a plan for current and future dividend income from Paychex. Let's check out the balance sheet next. That's the last piece of information I need to offer an opinion on dividend safety.
I hate to say it. But sometimes missed dividend increases are an early sign of a future dividend reduction.
Paychex Balance Sheet
Paychex historically has not carried any debt.
However, in 2019, they acquired a company called Oasis for $1.2 billion. With the Oasis acquisition, Paychex became the 2nd largest PEO in the US by the number of worksite employees served.
The acquisition was financed with cash on hand and $800 million of private long-term debt.
Even with the acquisition financing in place, Paychex debt to equity now stands at a very conservative .3 to 1. Plus they have enough cash and short-term investments on hand to pay off the debt if they chose to do so.
As I said, Paychex is a company with a very strong, conservative balance sheet adding an extra layer of safety to the dividend.
Furthermore, the company has not issued debt to the public. It is privately held. So they do not have a credit rating from the major rating agencies.
A strong dividend stock like Paychex is great for holding long-term in an IRA. If opening an IRA to save and invest for retirement is your goal. Then M1 Finance is a great place to open it and get started.
Paychex Dividend Safety
Based on the earnings and cash flow metrics, the company's excellent long-term dividend track record, and the fact Paychex has a very strong balance sheet, the dividend appears safe to me.
Sure, the current recession will cause a decrease in revenues, earnings, and cash flows. But I do not see the Paychex dividend being reduced in the foreseeable future.
They navigated the last recession by holding dividends constant for 2 years. Then resumed dividend growth. And I expect they will do the same during this recession.
Paychex Stock Valuation
Before I trade a stock, I like to judge its value. I will use 2 methods.
Dividend Discount Model
Morningstar fair value estimate
Paychex Dividend Discount Model
I have a 2-stage dividend growth forecast. So, it just makes sense to use a 2-stage dividend discount model. It considers several factors I have discussed thus far.
The current annual dividend payment
Projected dividend growth next 2 years
Projected dividend growth 3 years out and beyond
Plus 1 item I have not discussed. My desired annual return on investment of 10%.
Using these assumptions, the dividend discount model calculates the fair value of Paychex stock at $71 per share.
Morningstar Fair Value
The investment analysis firm Morningstar believes Paychex stock is fairly valued at $74 per share.
Source: Morningstar
Thoughts On Paychex' Stock Valuation
Paychex stock looks overvalued. This is not an unusual situation for a high-quality dividend growth stock.
As I assess the stock's value. To make a Paychex stock recommendation for my own purposes. I'm going to set a personal buy target at $75 per share or less.
It's best not to overpay when investing. Even for good dividend growth stocks.
On the other hand, I plan to hold my current shares for the long-term. I like the company. And the stock as part of my dividend investment portfolio.
Okay. Let's wrap up today's Paychex stock dividend review.
Paychex Stock Dividend Analysis Summary
As I said, I like Paychex stock a lot. Nothing in my stock research has changed my opinion on that. Plus, Paychex is one of my larger holdings.
Mainly because I initiated my position at depressed prices in 2009 and continued to add on over the following couple of years.
This sounds great but it wasn't easy. By 2009, the average investor had run from the stock market after it collapsed over the prior 18 months. In hindsight, it was a perfect time to buy.
The Negative – Economic Uncertainty
The main downside to Paychex stock from a logical investment perspective is its leverage to U.S. economic growth. And the success of small to mid-size businesses. Given recent events and the status of the economy, there are no guarantees here.
Perhaps this is like 2009 all over again? Economic uncertainty may create a good buying opportunity in Paychex stock. I'm hoping so. Because often, the best money management decisions you make are during difficult periods of time.
The Positive – A Safe & Rising Dividend
On the positive side, Paychex has a substantial dividend. And a history of strong dividend growth.
This is a perfect combination for a dividend growth stock investor. And looking at these factors continues to make the Paychex stock attractive, in my opinion.
I hope you have found this Paychex stock analysis valuable. But don't forget. Do your own research and buy stocks at your own risk.
After all, it's your money – so manage it wisely.
Further Reading On Dividend Investing And Consistent Dividend Paying Stocks
My Favorite Dividend Investing And Personal Finance Resources
Disclosure & Disclaimer
This article, or any of the articles referenced here, is not intended to be investment advice specific to your situation. I am not a licensed investment adviser, and I am not providing you with individual investment advice. The only purpose of this site is information & entertainment. We are not liable for any losses suffered by any party because of information published on this blog. See this site's Disclaimer and Privacy tab for more information.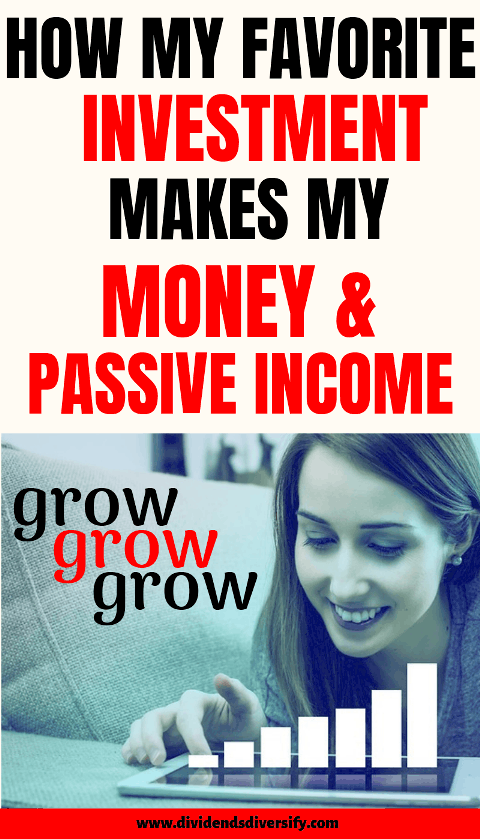 I own Paychex stock and collect the Paychex dividend.