Paychex Dividend Stock Analysis
When we work, we want to get paid. And every company has to
process payroll for its employees. And many companies, especially small to mid-size ones choose to outsource that process.
Paychex
I've owned one such company that provides this service, named Paychex for many years. And I have been very happy with its investment performance.
Let me restate that a different way for emphasis.
As a dividend growth stock investor, I have been elated by the performance of my investment in Paychex stock. And, the growth in the Paychex dividend!
Certainly, I do not get all of my investment decisions right. So it's nice to celebrate the successes.
Paychex Dividend Stock Analysis
But it's always a good idea to take a closer look to see if Paychex stock and the Paychex dividend still measure up.
So please join me for a dividend stock analysis of this dividend growth dynamo.
And before we get started, please note that Paychex stock trades on the Nasdaq stock exchange under the ticker symbol PAYX.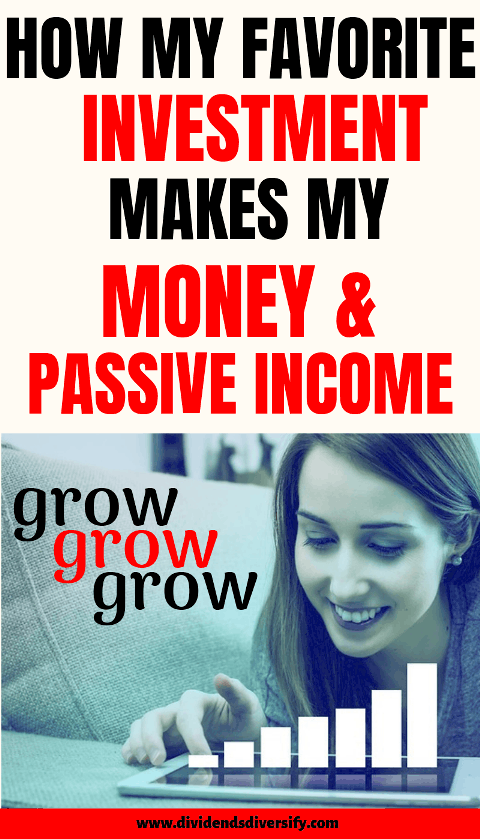 Related: 5 high growth dividend stocks for increasing passive income
Company Background
Paychex is a leading provider of integrated human capital management (HCM) solutions. Their services include payroll, benefits, human resources, and insurance. And Paychex specializes in small to mid-sized businesses.
The company has a robust range of services and solutions. They include:
Payroll Services
Their small business payroll processing is best suited for companies with up to 49 employees.
And, midsize to enterprise payroll processing is targeted toward companies with 50-1000+ employees.
And More For Larger Clients…
For midsize and enterprise clients, Paychex can provide comprehensive Human Capital Management (HCM) solutions that include:
Integrating payroll and taxes
Recruiting management
New employee onboarding
Human resources management systems
Performance and learning management optimization
Real-time performance analytics
Time And Attendance Capture And Tracking
In this area Paychex provides:
Software that integrates time capture and payroll processing
State of the art time clocks for employee use
Human Resources Management Services
Not every company has the time, money and expertise to dedicate to their human resources management. And many of these activities can be effectively outsourced.
Paychex service offerings in this area include:
Administering employee benefits programs
Compliance assistance with employee-related laws
Human resources record administration
401k plan administration
Professional Employer Organization (PEO)
Increasing uncertainty surrounding regulations, employer liability, and benefit costs are hot topics in business today.
These issues have led companies to seek full-service human resources outsourcing. Paychex calls this PEO.
PEO is one of the fastest-growing areas within Paychex.
PEO also helps with employee relations issues. Such issues may result in litigation risks and potential regulatory penalties.
Hiring Services
Recruiting employees is tough work, but so important for every business's success.
For hiring employees, Paychex can handle:
Employee Onboarding
Employment Screening
Recruiting and Applicant Tracking
Insurance
Insurance is another fast-growing segment of the Paychex business.
In the insurance area, Paychex acts as a broad-based business insurance agency and consultant. Insurance types include:
Employee group health insurance
Workers compensation
Property
Personal liability and business interruption
Automobile
Other Services
Finally, Paychex has a host of other business solutions.
Those offerings include:
Business loans and financing
Customer payment processing
Tax services
Incorporation services
Online marketing services
Source: Paychex.com – Solutions
Paychex Dividend Yield
Paychex is paying an annualized forward dividend of $2.48 cents per share. This results in a 3.0% dividend yield at the recent stock price.
Paychex Dividend Growth
| | | | |
| --- | --- | --- | --- |
| 1 Year | 3 Years | 5 Years | 7 Years |
| 11.7% | 11.0% | 10.4% | 8.9% |
2019 Dividend Increase
Earlier this year, the Paychex dividend was increased by another 11%. Dividend growth has accelerated in recent years as earnings have increased nicely.
Annual Dividend Increase Streak
In addition, Paychex has increased its dividend annually for 9 consecutive years.
The company's annual dividend increase streak could be significantly longer. However, the dividend was frozen for two years as a result of the great recession.
This highlights a business risk. Paychex revenue, earnings and therefore dividend safety can be negatively impacted by a recession. And the higher unemployment rates that come from a recession.
Recession risk is good reasons not to get overly optimistic with my long-term Paychex dividend growth projection.
Dividend Growth Projection
For my planning purposes, I'm going to use the longer-term trend. And assume a conservative 7% annual dividend growth in future years.
Let's take a look at the revenue trend next.
Revenue
Paychex segregates revenue into three primary areas. For 2019, the breakdown looks like this.
Management solutions – 76%

PEO and insurance services – 22%

Interest earned on payroll funds held temporarily on the client's behalf – 2%
For 2020, management expects the management solutions area to grow 4%. And they expect combined growth from PEO and insurance services of 30-35%.
Revenue has grown consistently over the past several years due to:
Higher employment rates at Paychex clients

An increased volume of human resources services provided

Fast growth rates from PEO and insurance services

Higher interest rates earned on client held funds
Paychex Dividend, Earnings, and Payout Ratio
The Paychex dividend and earnings have grown consistently along with revenue. And historically the company has aimed to pay out about 80% of earnings in the form of dividends to investors.
Management projects 8% earnings per share growth for 2020. And I expect the 2020 dividend increase to be about the same.
Paychex Dividend Coverage By Free Cash Flow
Over the past year, the dividend has accounted for even less of the company's free cash flow at about 70%.
A lower dividend payout ratio is a positive metric. It shows the company has ample room to raise the dividend in the coming years. Or, withstand an earnings drop without having to reduce the dividend.
Based on the earnings and cash flow metrics, the company's stable track record and the fact Paychex has a very strong balance sheet, the dividend appears safe.
Let's check out the balance sheet next.
Paychex Balance Sheet
Paychex historically has not carried any debt.
However, in 2019, they acquired a company called Oasis for $1.2 billion. With the Oasis acquisition, Paychex became the 2nd largest PEO in the US by the number of worksite employees served.
The acquisition was financed with cash on hand and $800 million of private long-term debt.
With the acquisition financing in place, Paycheck debt to equity now stands at a very conservative .3 to 1. S&P 500 companies on average have a debt to equity ratio of .86 to 1. Paychex compares favorably here.
As I said, Paychex has a very strong, conservative balance sheet adding an extra layer of safety to the dividend.
Paychex Stock Valuation
Let's judge value in several ways:
Dividend Discount Model
Morningstar fair value estimate
Price to earnings ratio
Dividend Yield
Paychex Dividend Discount Model
The single-stage dividend discount model considers several factors I have discussed thus far.
Current annual dividend payment – $2.48 per share
Projected dividend growth – 7.0%
My desired annual return on investment – 10%
Using these assumptions, the dividend discount model calculates the fair value of Paychex stock at $88.50 per share.
Morningstar Fair Value
The investment analysis firm Morningstar believes Paychex stock is fairly valued at $60 per share.
Source: Morningstar
Paychex Stock Price to Earnings Ratio
The Paychex stock price to projected fiscal year 2020 earnings sits at about 26.5 times. To compare, the S&P 500 forward price to earnings ratio is 17 times.
Paychex stock is trading at a large premium to the market as a whole. This is not an unusual situation for a high-quality dividend growth stock.
A Paychex stock price of $62 per share would leave it trading at a forward price to earnings ratio of 20 times. This is a little more reasonable price level for me. Since I would expect Paychex to trade at a premium to the market as a whole.
Paychex Dividend Yield
I like dividend yields in the 3-5% range. I personally would prefer to buy more Paychex stock at a dividend yield of at least 3%. A 3% dividend yield would give us a Paychex stock price of $83 per share.
Paychex Stock Valuation Summary
We have looked at a number of valuation methods that suggest a range of values for Paychex stock.
Here is a summary:
Dividend Discount Model – $88.5 per share
Morningstar Fair Value – $60 per share
Price to Forward Earnings Ratio to 20 times – $ 62 per share
3% Dividend Yield – $83 per share
Two of the value measures show a significant overvaluation of Paychex stock at recent prices.
It is not surprising to me that the dividend discount model establishes the high end of the range. The model tends to favor a substantial and rising dividend.
As I assess this range to make a Paychex stock recommendation for my own purposes, I'm going to set a personal buy target of $80 per share or less.
Paychex Dividend Stock Analysis Summary
I like Paychex stock a lot. It is one of my larger holdings. Mainly because I initiated my position at depressed prices in 2009 and continued to add on over the following couple of years.
This sounds great but it wasn't easy. By 2009, the average investor had run from the stock market after it collapsed over the prior 18 months. In hindsight, it was a perfect time to buy.
The Negative – Valuation Is High
The main downside to Paychex stock from an investment perspective is the high valuation.
Investors have been willing to pay a premium for these admirable qualities and it shows in the high stock price valuation.
The Positive – A Safe & Rising Dividend
On the positive side, Paychex has a substantial dividend. And a history of strong dividend growth.
This is a perfect combination for a dividend growth stock investor. And looking at these factors leaves the stock more attractively priced in my opinion.
In conclusion, I will consider adding to my shares at prices below $80 and be a very aggressive buyer at $70 per share or less.
Related: ADP stock and dividend analysis
Related: Dividends Deluxe model portfolio
Disclosure & Disclaimer
This article, or any of the articles referenced here, is not intended to be investment advice specific to your situation. I am not a licensed investment adviser, and I am not providing you with individual investment advice. The only purpose of this site is information & entertainment. We are not liable for any losses suffered by any party because of information published on this blog. See this site's Disclaimer and Privacy tab for more information.
I own Paychex stock and collect the Paychex dividend.