Consider All The Good And Bad Things Before Moving To Prescott, Arizona
Today I will closely examine the pros and cons of living in Prescott, AZ.
Are you considering retiring in Prescott or seeking a fresh start in a new place?
Whatever your situation, let's get moving before you start packing.
Pros And Cons Of Living In Prescott, Arizona
My top living in Prescott, Arizona pros and cons include the following:
Immense scenic beauty
Lots of outdoor activities
Four enjoyable weather seasons
A historic downtown
Plenty of arts and culture
Access to education
Ideal location
Low property and income taxes
High cost of living
Limited job market
High sales taxes
Lack of diversity
Not much nightlife
Dry and thin air
Extreme weather conditions
That quick summary is just the tip of today's iceberg. Thus, I will cover these opinions and facts about life in Prescott in greater detail.
But first, allow me to answer the big question of the day. And oh, by the way, locals pronounce it "Presskit."
Disclosure: At no cost to you, I may get commissions for purchases made through links in this post.
Is Prescott, AZ A Good Place To Live?
Prescott is a lovely and scenic place to live in the heart of northcentral Arizona. The city is known for its western character, rich history, pleasant climate, and abundant outdoor activities.
However, because of the moving to Prescott pros and cons, living here will only work for some and not all. So next, let's carefully examine Prescott living.
1. Immense Scenic Beauty
The city is nestled in a beautiful setting and offers various areas and neighborhoods.
Nearby are forests of Ponderosa Pines, open prairie, granite boulders, lakes, and wide open sunny skies for beautiful sunsets.
Best Neighborhoods For Living In Prescott
First, there is downtown where you can walk to everything.
Next is Mount Vernon, with its vintage homes and various other housing styles.
For a more secluded feel, head south for cabins and cabin estates. Ponderosa Park is one example.
Other options are custom-built homes and golf communities like American Ranch, Talking Rock, and Hassayampa Village.
Finally, more neighborhoods and areas to explore include:
Forest Trails
Hidden Valley Ranch
Los Pinos
The Village
These are just a few places for starting your new home search in the area.
Then, the beautiful scenery and neighborhoods lead me to another one of the benefits of living in Prescott.
2. Lots Of Outdoor Activities
Residents have many options for getting out and enjoying the great outdoors.
First, there is easy access to Prescott National Forest.
The forest and surrounding area are perfect for hiking, biking, rock climbing, and boating.
Furthermore, one of the unique areas is the Granite Dells, located a little over 4 miles north of downtown. You will find granite rock formations, Watson Lake Park, Willow Lake Park, and many miles of trails here.
Other points of interest to get out and explore include:
Granite Basin
Goldwater Lake City Park
Thumb Butte
And what makes all of the outdoor fun so enjoyable? Well, it's the next of my top reasons to move to Prescott.
3. Four Enjoyable Weather Seasons
That's right. I'm talking about everyone's favorite topic, the weather. The climate is perfect in this region for people who love to enjoy all four seasons.
During the summer, the temperatures reach the high 80s. Fortunately, the summer climate is much milder versus the extreme heat experienced in the Phoenix area.
For winter, expect daily temperatures to top out in the high 20s. It snows here, but the snow typically melts within days due to the heat from the sun.
Next are history and culture, more good reasons to live in Prescott.
4. A Historic Downtown
This area is an excellent place for history buffs.
Most noteworthy, Prescott became the state capital after its founding in 1864.
Fortunately, many historic buildings from the late 1800s remain in town around Prescott Courthouse Square, including:
Original Prescott opera house
The John C. Fremont house
Knights of Pythias building
Prescott jail and firehouse
In the early days, gold mining brought people to the area giving rise to Whiskey Row, an entire block of saloons, gambling halls, and hotels.
Today, bars, restaurants, shops, museums, hotels, and art galleries have transformed Whiskey Row into a modern-day wild west.
Another of the best things about Prescott is entertainment. So, let's explore the topic.
5. Plenty Of Arts And Culture
For anyone who needs to feed their artistic, cultural, and creative sides, the city will not disappoint.
Aside from the numerous festivals hosted by the city each year, be sure to take in these cultural features offered in and around the town:
Central Arizona Concert Band
Elks Theater & Performing Arts Center
Mountain Artists Guild
Center for the Arts
Chamber Orchestra
Pops Symphony
The Jim and Linda Lee Planetarium
The Prescott Film Festival
Yavapai College Arts Center & Museum
Next, by getting a little more serious about life and learning, I have more great things about Prescott living.
6. Access To Education
First, the public school system is considered okay for anyone moving to the area with kids. Not elite, but pretty good.
Prescott Unified School District is home to about 4,000 students across the following facilities:
Discovery Gardens (preschool)
Abia Judd Elementary (Grades K-4)
Lincoln Elementary (Grades K-4)
Taylor Hicks Elementary (Grades K-4)
Granite Mountain School (Grades 5-6)
Mile High Middle School (Grade 7-8)
Prescott High School (~ 1,500 students)
Additionally, there are several private and charter school options, including:
Basis Prescott
Mountain Oak Charter School
Northpoint Expeditionary Academy​
​Orme School
Primavera School
Sacred Heart Catholic School
Tri-City College Prep ​High School
Trinity Christian School
Willow Creek Charter School
Finally, for higher education, students have local options, including:
Yavapai Community College
Prescott College
Embry-Riddle Aeronautical University
Next, beyond the local attractions, I have another one of the pros of living in Prescott.
7. Ideal Location
Now I'm talking about the city's favorable Arizona location versus other less central places.
First, Prescott is part of the quad cities region of north-central Arizona. The area is home to more than 100,000 residents.
The quad cities include:
Prescott
Prescott Valley
Chino Valley
Dewey-Humboldt
Second, when you need to get out of town, the city is close to many attractive places. For example, residents are:
Next, I'm moving on to how living here impacts your finances. Regarding your wallet, I have both pros and cons of Prescott living for your consideration.
8. Low Property And Income Taxes
First, the state's property tax rate is reasonable.
As a rule of thumb, you can take about one-half of one percent of the home value. That calculation will give you an estimate of your annual real estate tax bill.
Second, income taxes are relatively modest too.
The government recently moved to a flat tax system. As a result, the income tax is now one low rate of 2.5%.
Furthermore, the state does not tax earnings from social security. Nor is there an estate tax. These last two points may be essential for anyone considering retiring in Prescott.
Okay. That completes all the positive points I have about moving here. Next, it's time for the cons of living in Prescott. And I'm sticking with the topic of money.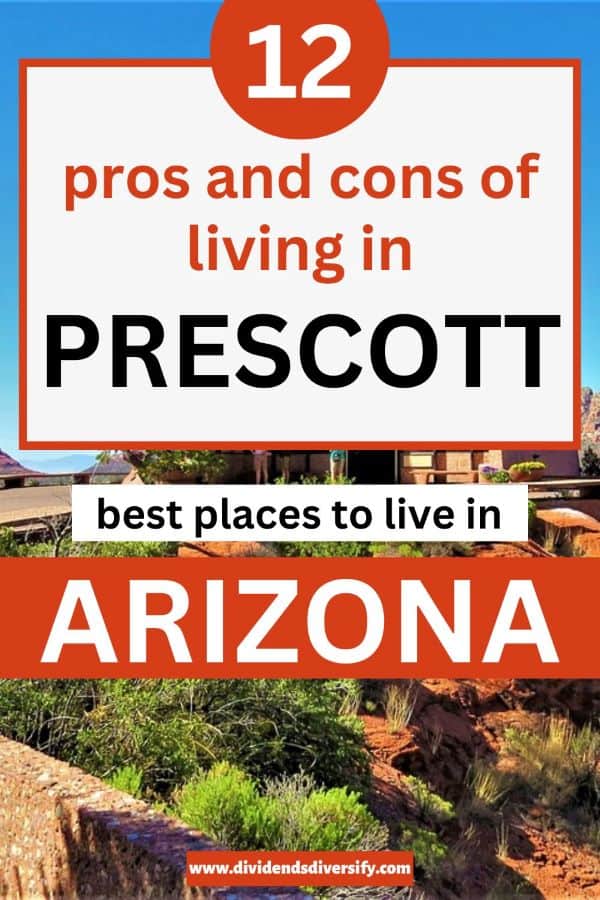 9. High Cost Of Living
Unfortunately, the cost of living in Prescott is high.
First, on a positive note, the cost of groceries, utilities, gasoline, and other essentials are similar to the averages across the United States.
On the other hand, the cost of homes here is extreme, and prices most people out moving to Prescott. For example, at the time of this article, Redfin had the median selling price of a home in the mid $500,000.
The good news, home prices have fallen from recent peaks. However, the bad news is that prices for residential real estate are far above the U.S. average.
Finally, finding an apartment to rent is difficult because supply has yet to meet demand. Thus, the monthly rental rates are expensive too.
Moving to Prescott is a big commitment. As a result, make sure you have your financial house in order. To do so, I recommend the personal finance app from Empower.
Empower is the perfect tool for pulling your spending, budget, and investments together in one place online. You can learn more about Empower here.
Next, I have another point adding to the economic disadvantages of living in Prescott.
10. Limited Job Market
The job market here could be better. So, it's not easy supporting a typical Prescott lifestyle based on current wages.
Now, you can still find a job. However, most employment opportunities will be in lower-paying areas like healthcare, government, education, or retail.
Furthermore, you will find few higher-paying jobs in management, finance, or technology.
Several of the largest employers include the following:
City of Prescott
Emery-Riddle University
Prescott Unified School District
The Yavapai County Government
Yavapai Community College
Yavapai Regional Medical Center
Finally, doctors, dentists, and other qualified healthcare professionals are in short supply. As a result, appointment wait times are long.
Okay, one more hit to your wallet adds to my list of reasons not to move to Prescott.
11. High Sales Taxes
The combined sales tax rate (State, County & City) is 8.35%. Fortunately, the taxing authorities recently reduced the rate from more than 9%.
However, 8.35% adds a large sum to your daily purchases and restaurant meals for those who enjoy dining out.
One way we offset the high cost of everyday purchases is by using the cash rebate app from Rakuten.
With Rakuten, earn money back on all of your online purchases. And for a limited time, Rakuten is offering $10 for signing up and making your first purchase.
You can learn more about Rakuten here. I always say, why pay more if you don't have to?
My next point might be one of the worst things about living in Prescott.
12. Lack Of Diversity
First, many residents are retired. Thus, the average age of the population is nearing 60. As a result, there are many older citizens and retirement communities here.
Next, politically speaking, the area is mostly conservative and primarily votes republican.
Finally, according to the U.S. Census Bureau, nearly 90% of the population is white.
As a result, anyone who enjoys living with people of different races, ages, and viewpoints will find little of that here.
For some, my next topic could be a negative point about the Prescott lifestyle.
13. Not Much Nightlife
After moving to Prescott, you might be surprised that there is little nightlife.
Prescott is about small-town living. Only about 45,000 people live here, most of whom aren't looking for a robust nightlife scene.
Thus, there is very little to offer for late-night party seekers.
Next, there is a downside to moving Prescott related to the climate.
14. Dry And Thin Air
The city is 5,400 feet above sea level in high desert terrain. Thus, the air is very thin and dry and not the best for people with respiratory ailments.
For everyone else, proper hydration and skin moisturizers are a must.
Finally, the last item on my list of bad things about moving to Prescott. Specifically, the possibility of rough weather.
15. Extreme Weather Conditions
First, the region has flood-prone areas. So, be careful when buying a home.
Have your realtor look up the flood zone classification. Then, you may be required to purchase flood insurance.
Next, on the flip side, the northern Arizona area is suffering from long-term drought conditions. Thus, government officials may establish and enforce water conservation in the future.
Finally, the area is surrounded by Ponderosa Pines, so forest fires are also an annual possibility.
Okay. That's all I have for today.
So, please allow me to wrap up by offering some parting thoughts.
Wrap-Up: Pros And Cons Of Living In Prescott
By now, you can probably see that living in Prescott will only be for some, but not all.
Many older people with adequate finances have come to Prescott to enjoy their retirement years. However, the high housing prices and the limited job market have made the city less attractive for younger working professionals. Yet, few can deny the area's natural beauty and abundance of outdoor activities.
Hopefully, this discussion has helped you address some vital questions, such as,
Why move to Prescott?
And
What is living in Prescott like?
So, good luck, no matter what you decide. And if Prescott doesn't seem like your perfect place, check out all my:
Write Ups About the Best Places to Live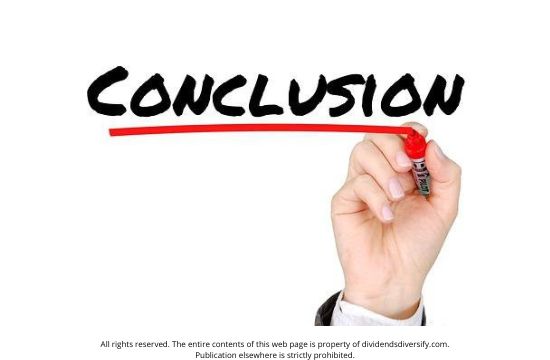 Author Bio: Tom Scott founded the consulting and coaching firm Dividends Diversify, LLC. He leverages his expertise and decades of experience in goal setting, relocation assistance, and investing for long-term wealth to help clients reach their full potential.
The Living In Prescott Pros And Cons Fully Explained