Things To Know Before Moving To Arizona
Let's head to the southwest and hash out the pros and cons of living in Arizona.
Whether you are moving to Arizona for a new opportunity. Or, trying to think through the retiring in Arizona pros and cons.
Either way. We have your situation covered.
And when done. You will be able to answer this question: Is Arizona a good place to live?
That's where we are headed. So, it's time to get moving…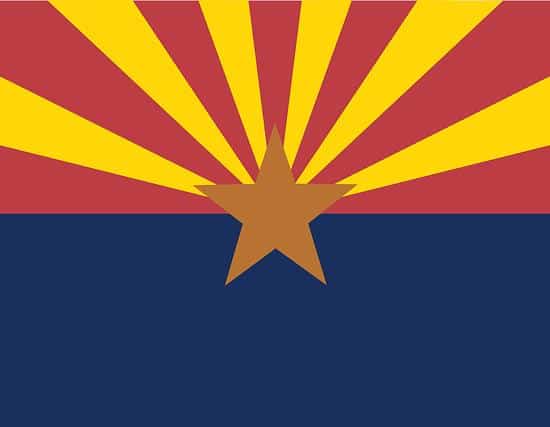 Disclosure: At no cost to you, I may get commissions for purchases made through links in this post.
Pros And Cons Of Living In Arizona
Here's my top 10 list of living in Arizona pros and cons:
Reasonable cost of living
Good job opportunities
Cultural and diverse
Nice weather
Plenty to do
Extreme weather conditions
Tough to get around
Lots of barren desert land
Health hazards
Problematic people and politics
We will go through each of these state-wide positives and negatives. About living in Arizona in just a bit.
But first, let's get to the heart of this discussion…
Is Arizona A Good Place To Live?
No place is perfect. That's for sure.
Not even "The Grand Canyon State".
And life in Arizona is no exception. So, here are a few thoughts to get us started…
Benefits of Living In Arizona
First of all, economic opportunity is plentiful. And you don't have to break the bank living here.
Furthermore, the residents are diverse. Like no other state.
And the weather is prime. Well…most of the time.
So you can get out. And enjoy the great outdoors.
Or, hop in your car. And explore close-by places in the West.
Such as the beautiful state of California. Also, Utah, Colorado, and New Mexico too!
But this living in Arizona review would not be complete. Without a close look.
At what is on the other side of the sheet…
Reasons Not To Live In Arizona
Because the sun is intense. And the summers are unbearably hot here.
So, for the unprepared. This state can seem like a barren desert land.
Full of critters that bite or sting. And plants that are poison.
With some other not-so-good things to handle too.
Like navigating heavy urban traffic.
Or, dealing with the influx of tourists and snowbirds.
And finally, understanding the mainly conservative political views.
Okay. With those highlights taken care of. Let's dig deeper into the 10 pros and cons of living in Arizona…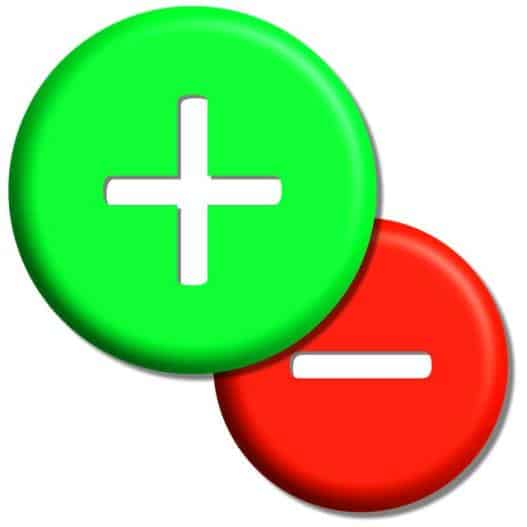 Reasonable Cost Of Living
The perks of living in Arizona start in a state with a reasonable cost of living.
As compared to the high living costs in west coast states like California and Washington.
But also, Colorado to the northeast can be more expensive too.
So, this area of the west compares well. As an affordable place to live.
According to BestPlaces.net, groceries and health care costs, both run below national averages. As some grocery items are lower than most places in the country.
While median home prices. And your utility bills. will run a bit higher. Near, or slightly above the national average.
But, they won't skyrocket the average cost of living in Arizona.
Speaking of finding a place in your new state…
Get The Best Deal On Your New Home
When buying a home. First, make sure your credit score is in good shape.
Because mortgage lenders will check to see if you have good credit. So, don't delay. Check your credit for free using Credit Karma.
Then fix any issues. Before applying for your loan.
Next, get the best mortgage deal you can. By checking out the online home loans from Lending Tree.
Lastly, try this. To save a little more money…
Save On Your Everyday Living Expenses In Arizona
Get cashback on everything you buy online. Using the rebate service from Rakuten.
Plus, Rakuten gives you $10 cash. Just for signing up. And making your first purchase.
Furthermore, do you still shop at the grocery store, like me?
Then get money back using Ibotta. For all of your in-store grocery purchases. No matter where you live.
The bottom line? Rakuten and Ibotta are great ways to save money.
Get Your Finances In Order Before Moving To Arizona
Finally, don't let relocating ruin your finances. Get them in order and keep them in order before you move to Arizona.
I use Personal Capital to pull all of my expenses and investments together in one place.
So, keep a handle on your budget. And investments too. Saving time and making money management less of a chore.
Best of all, Personal Capital is FREE to sign up and use.
But I have more.
And here's another way that helps "make ends meet" in Arizona.
It is state taxes. An often overlooked item. That may too, help you balance your budget.
Because taxes are one of the reasons to live in Arizona…
Tax Benefits Of Living In Arizona
First of all, the state currently runs a progressive tax system. Meaning the more money you make. The higher your tax rate.
But, the state's income tax rates are quite low. And they are considering changing the tax rules to one low super low flat rate.
Everyone's tax situation is different. So check with your tax advisor.
But, in my estimation. Many residents pay less than 3% of their income to the state in taxes.
This is much less than the high taxes California residents pay. But, not as good as a state like Wyoming. That charges no income taxes at all.
Furthermore, if you plan on retiring in Arizona. It's good to know that the state does not tax your social security benefits.
Neither does the state levy death taxes. Thus, no estate taxes, inheritance taxes, or gift taxes.
Finally, property tax rates are reasonable too. According to WalletHub, Arizona's property tax rate stacks up as one of the lower rates in the country.
And as long as we are talking about fattening up your wallet. I have another one of the pros of living in Arizona…
Good Job Opportunities
If you are looking for a new job. You will find that there are plenty of job opportunities here.
Access To Economic Productivity
Since the state has been growing economically. And now ranks in the top half of all states for economic output.
Furthermore, nearly 10 Fortune 500 companies call the state home base.
Such as technology distributor Avnet. The big materials company Freeport-McMoRan. Also waste and recycling firm Republic Services.
The economy is diverse. With healthcare, aerospace, tourism, real estate, and government services representing some of the large sectors.
While the tech area has been growing too. For example, Apple has been making major operational investments. Creating jobs in Arizona!
Finally, if you are relocating to Arizona for a new job. Be sure you understand this point…
Know that the two metropolitan areas of Phoenix and Tucson. They account for an extremely high percentage. Of the total job market available in the state.
And if your job. Or, your leisure interests for that matter. Require getting around.
Then, remember another one of the perks of living in Arizona…
Good Urban Planning On A Grid
Because the cities are mainly built on a grid system.
Unlike older cities on the east coast. Where the roads are confusing and wind through the land.
This state's roads generally run north-south. And east-west.
Making it easy to know your direction. And get where you are going. Without the constant aid of GPS.
Next, another one of the advantages of living in Arizona…
Cultural And Diverse
This topic covers a lot of ground. About what it is like living in Arizona.
So, let's break it up into bite-size pieces.
Cultural Activities When Living In Arizona
From specialist museums and interactive exhibits. To new or historical attractions. There are plenty of options.
Like the Desert Botanical Garden, located in Phoenix.
This is a great place to start your learning. About desert landscapes, plants, cacti, and architecture.
As well as events like the Cinco de Mayo Phoenix Festival.
It is Arizona's largest celebration of this kind. That honors the Mexican heritage of many of the state's residents.
And there is even more racial and ethnic diversity here. One of the true Arizona pros…
Pros And Cons Arizona: Diversity
Yes. This state offers a lot of diversity.
First, Arizona has a large Hispanic population. Just listen for the sounds of Spanish being spoken throughout the state.
Furthermore, many of the state's residents are part of one of the country's largest populations. That being Native Americans.
With the Navajo tribe and other tribes making up Arizona's group of indigenous people. You will find that Apache and Navajo languages are still spoken here.
But, the diversity does not end with the state's people. Because the Arizona wildlife is diverse too.
For example, roadrunners are a common sight. And you may see javelinas, a pig-like creature.
Gila monsters, coyotes, and black bears are just a few more species. Enjoying Arizona living! As much as you may too.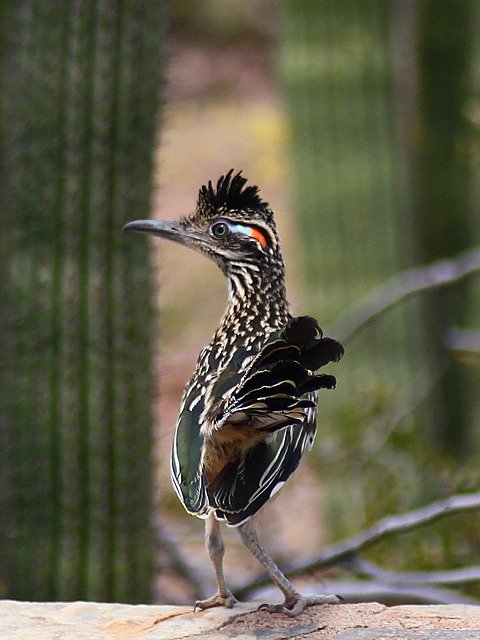 And believe it or not, the people of this state tend to get along pretty well. It's one of the best things about Arizona.
Then there's one more area that adds to the state's diversity…
A Youthful Population Is Living In Arizona
Because the state is home to one of the youngest populations in the country.
That's right. Believe it or not.
Even with the influx of people enjoying retirement living in Arizona. The state is getting younger. Not older!
The median age is about 38 years. Placing Arizona easily in the top one-third states for youthfulness in America.
On the other hand, it can't compare with the state of Utah. One of the youngest states by age of residents. In our nation.
Next, let's cover one of the big things people move to Arizona for. That being the weather.
It is another one of the benefits of moving to Arizona…
Nice Weather
Because if you like warm, dry, sunny weather. Arizona will serve you up plenty of that.
Arizona Sunshine
The state generally sees more than 300 sunny days per year. Right up there with the popular "Sunshine State" of Florida.
Of course, Phoenix gets many sunny days. Some of the most when compared to other major metropolitan areas in the United States.
So, remember these 3 things when you go out:
Low Humidity In Arizona
And the heat from that Arizona sun? Well, it's a dry heat.
That's where carrying some water comes in handy. To stay hydrated.
Because you won't find heavy, sticky air. That can make the temperatures feel so much less comfortable. And soak your close with sweat.
Like you will find in the southeast parts of the country. Say, in a coastal state like Georgia.
So, humidity is not a problem. When assessing the pros and cons of living in Arizona.
And what do sunshine and low humidity mean? Let me tell you another one of the great things about Arizona…
There Are Very Few Insects Living In Arizona
Since you won't find pesky insects in this state. Specifically, there are very few mosquitos, flies, chiggers, gnats, or other insects.
Because they are attracted to warm, moist, humid environments. That is more reflective of a state like South Carolina.
Last but not least, another one of the good reasons to move to Arizona…
Plenty To Do
There's no reason to get bored when experiencing the Arizona lifestyle.
Here's why…
Golf
Playing golf is a popular activity here.
And there are hundreds of golf courses to choose from. For both beginners and pros.
But, if golf is not your thing. I understand. Because I'm not a golfer either.
So try some of these other outdoor activities in Arizona…
Access To The Great Outdoors When Living In Arizona
First and foremost, be sure to visit the Grand Canyon.
At over 200 miles long. And in some places over 20 miles wide. Plus more than a mile deep.
It is one of the amazing wonders of the world. Formed over millions of years by the Colorado River.
Or check out some of these other popular outdoor attractions:
Sedona's sandstone formations
Hoover Dam
Havasu Falls
Glen Canyon National Recreation Area
Lake Mead National Recreation Area
Then walk, jog, hike, bike, boat, raft, or whatever. Until your heart is content.
Because of the abundant sunshine. And all of the possible outdoor activities. Since they form part of the health benefits of living in Arizona.
And if this state doesn't have enough to offer you. Add this to the list of cool things about Arizona…
Proximity To Other States
Because once you relocate to Arizona. You will be close to attractions in nearby states.
Making for endless road trip possibilities. And weekend getaways. Great excuses for moving to Arizona.
For example,
Hop in your car and head to Las Vegas, Nevada for its entertainment options.
And think about the close access to California. Be it Joshua Tree National Park. Just across the border.
Or, head a little farther west. To the beautiful San Diego coast. For a weekend retreat.
Furthermore, you can sample New Mexico's offerings. Such as visiting the historic city of Santa Fe. The oldest state capital in the country.
And finally, head north in the winter. To enjoy the world-class ski resorts in Utah or Colorado.
Okay. That concludes my top 5 benefits of living in Arizona.
But, this list of living in Arizona pros and cons would not be complete. Without addressing the biggest reasons not to live in Arizona.
So, let's keep moving through the pros and cons…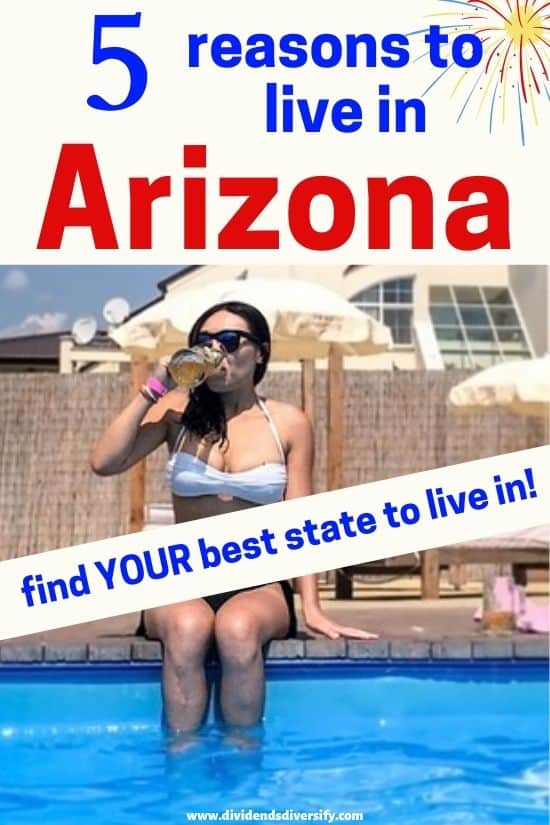 And I want to return to everyone's favorite topic. The weather!
Extreme Weather Conditions
After you settle down in Arizona. It won't take long to experience some of the bad things about Arizona's environment.
Here's the worst of it…
Summer Heat
Summers are unbearably hot here.
Since the average temperature is very close to 100 degrees. And can be that way for many days in a row.
So if you don't like hot weather. Then most of the summer months are not for you.
Even worse, some people compare summers here to living in a convection oven.
Because it's so dry and hot!
Furthermore, days upon days of sun can be mentally exhausting. As residents can get excited about an occasional cloudy day.
So, when living in Arizona. You may want to plan a summer getaway each year. To a cooler state up north.
Then, I have another one of the bad things about Arizona…
Haboobs When Living In Arizona
Because you will have to get accustomed to what is known as Haboobs.
Essentially, they are sand or dust storms that can engulf the state. Reducing visibility for hours at a time.
Furthermore, these extreme weather conditions can cause vehicle accidents. And other problems, especially for allergy sufferers. Or those with respiratory ailments.
And another one of the cons of living in Arizona. That is also weather-related…
Monsoon Season
The rainy season in Arizona is called the monsoon season.
And it happens between June and September each year. During this period is when the state gets the majority of its annual rainfall.
Mostly, you can expect lightning and thunderstorms during monsoon season. Many of which cause flash floods around the area.
Finally, one last thing about the weather here…
Arizona Life Means A Lack of Seasons
Because you won't get to enjoy typical seasonal weather patterns in Arizona.
So, if you are the type that likes the turning leaves of autumn. The cool crisp air of the fall season. Or enjoying a white Christmas.
You can forget about it.
Since you aren't going to find these features after moving to Arizona.
Ready for another one of the things to know before moving to Arizona?
Ready or not, here it comes…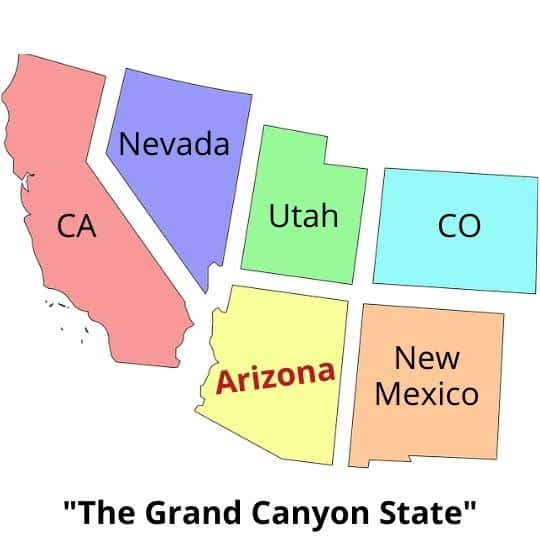 Tough To Get Around
The roadway grid system we talked about is nice. But that's where the ease of getting around ends.
Here's why…
Bad Traffic
There is bad traffic in Phoenix. And other Arizona cities such as Tucson, Mesa, and Glendale.
Furthermore, commute times can be noticeably long. For those who live on the outskirts of a city or town.
While the problems aren't that bad. In the more remote parts of the state.
That's not where the majority of residents, including you. Will spend most of your time.
And the next point contributes to the traffic problems in Arizona too…
Not Walkable Or Bike Friendly
First of all, many of the cities in Arizona do not have walkable or bike-friendly roads.
So, if walking everywhere is your ideal living situation. Or, you like to bike to work.
Then you need to be ready to compromise on those things. Because they are part of the moving to Arizona pros and cons.
Furthermore, there is intense heat. And long distances between towns.
That can make getting around by bicycle. Or just walking around your neighborhood. A little more difficult. Versus other places in the country.
This brings me to another one of the worst things about Arizona…
Lots Of Barren Desert Land
Ok, so the desert is beautiful. And the state's landscape has some spectacular features.
But you have to be ready for the other physical aspects of the region.
Specifically, a lot of barren desert land. Especially in the southern part of the state.
It is mostly reddish and tan parched landscapes.
While lush green forests and wetlands. Like you would find in picturesque Washington state.
They are just not the things that you will come across in Arizona.
And when traveling about the area. Don't forget to head out with a full tank of gas.
Because in certain regions. Gas stations can be few and far between.
Next, I have some of the dangers of living in Arizona for you.
And depending on your likes and dislikes. This may influence your answer to this question: Is Arizona a good state to live in?
Let's discuss…
Health Hazards
There are 3 unique health hazards. That can harm your Arizona quality of life.
Let's take them one by one…
Poisonous Plants Living In Arizona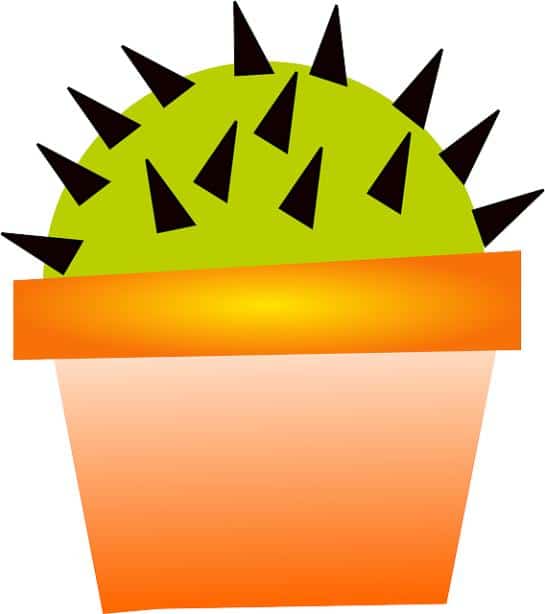 For example, when exploring the desert terrain. You are bound to brush up against some cacti and other indigenous plants here and there.
If you are not careful, these prickly beasts can cause all sorts of problems. For your skin. And your overall health too.
Because almost everything in the desert can be poisonous. So, a good rule of thumb is this…
Don't touch any plant in Arizona. That you are not first familiar with.
And another one of the dangers of living in Arizona…
Snakes, Scorpions, And Other Venomous Pests Live In Arizona
If poisonous plants aren't enough to worry about. Then consider the fact that Arizona is home to many snakes, scorpions, and other pests.
A few of them can be extremely dangerous including
Rattlesnakes
Gila monsters
Black widow spiders
It's especially alarming. When they find their way into your yard or home.
So, you have to watch out. Since these creatures enjoy the Arizona lifestyle too.
And there are hundreds of bites and stings that are treated each year. Fortunately, most aren't deadly.
But, be aware. And don't chance unnecessary encounters.
Next, there is another unique ailment. And one of the disadvantages of living in Arizona…
Valley Fever
It is known as valley fever. A rather nasty condition that you may encounter in Arizona.
It is especially prevalent here. Compared to other states.
Since the climate. And landscape provides an ideal environment.
So, what exactly is valley fever?
It is a fungal infection that can cause cold and flu-like symptoms. Primarily affecting the respiratory system.
Okay now.
That covers a few hazards of Arizona living. That you need to watch out for.
They are some good reasons not to move to Arizona. If those risks are more than you want to deal with.
Finally, here are a couple more pros and cons of moving to Arizona. And of course, we are still on the possible detriments of living in this state…
Problematic People And Politics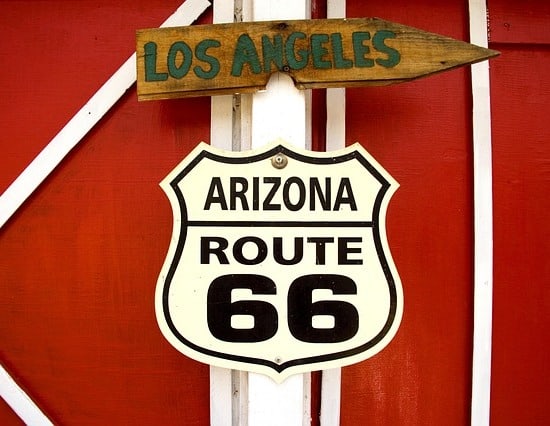 Problematic may be an overly strong word.
But I want to touch on these issues about Arizona life anyway…
Snowbirds Are Living In Arizona
For one thing. The number of snowbirds and tourists that flock to Arizona. Can be overwhelming during certain parts of the year.
And they are not just any kind of person either. Since many are seniors seeking to enjoy their retirement years in the sun.
As a result, there can be issues. Similar in comparison to Arizona and Florida in this regard.
Specifically…
Overcrowding. Wait times at your favorite restaurants. And bad traffic.
All occurring during the most popular times during the year to visit Arizona.
Last, but not least…
Arizona Politics
The people of Arizona tend to lean more conservative than liberal. And that can cause issues.
I mean, for those on the left of the political spectrum. For those types, Arizona may not be the best place to live.
Because of your views on government. They may not fit with how Arizona legislators go about their business.
Hot button topics include government spending, immigration, law enforcement, and gun control. To name just a few.
Okay. That wraps up my top Arizona living pros and cons.
Allow me to conclude with a summary…
Pros And Cons Of Living In Arizona
There are plenty of benefits of moving to Arizona. And some reasons not to move to Arizona too.
They include:
Reasonable cost of living
Good job opportunities
Cultural and diverse
Nice weather
Plenty to do
Extreme weather conditions
Tough to get around
Lots of barren desert land
Health hazards
Problematic people and politics
Be sure to think through these things carefully.
And you can determine for yourself: what is it like living in Arizona.
To understand this: "should I move to Arizona"?
More Reading On The Pros And Cons Of Living In Arizona And Far Beyond
Resources For Making The Most Of Your Money Before And After A Move To Arizona (or anywhere)
I mentioned several great resources. To help you save and manage money.
Before, during, and after your move. So, they are summarized here for your convenience:
Disclosure & Disclaimer: I am not a licensed investment adviser, financial adviser, or tax professional. And I am not providing you with individual investment advice, financial guidance, or tax counsel. Furthermore, this website's only purpose is information & entertainment. And we are not liable for any losses suffered by any party because of information published on this blog.
The Pros And Cons Of Living In Arizona Explained