Top Things To Know Before Moving To Nevada
Let's talk about the pros and cons of living in Nevada. So you can make a good decision before you move.
Are you thinking about relocating to Nevada for retirement?
Do you desire to take advantage of Nevada's abundant recreational activities?
Or, perhaps remote work has left you free. To move about the country.
Whatever your situation. We will dig deep into the living in Nevada pros and cons.
Then you can answer this all-important question. Is Nevada a good place to live?
Let's jump right in…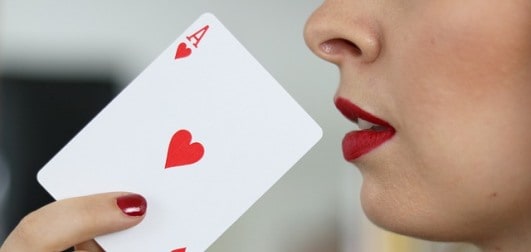 Disclosure: At no cost to you, I may get commissions for purchases made through links in this post.
Pros And Cons Of Living In Nevada
Here is my top 10 list of Nevada pros and cons.
Diverse and welcoming culture
Low tax burden
Warm, sunny weather with low humidity
Plenty of access to outdoor activities
Lots of recreation and entertainment options
High crime and accident rates
Extreme heat in the summer
High cost of living
A poorly ranked educational system
Some negatives in the urban areas
I will use these 10 points about life in Nevada as an outline for most of the article. Then touch on several other topics about Nevada living before I close.
Specifically…
Living in Nevada vs California
The Nevada economy
Where to live in Nevada and why it matters
But, before we do any of that. Let's address the big question…
Is Nevada A Good State To Live In?
Yes. I think Nevada is a good state to live in.
Why move to Nevada? Here's why…
Because of the warm weather and plenty of fun things to do. Also, diverse culture and no state income taxes here are in the state's favor.
But realize that Nevada is a large and diverse state. And where you move makes a big difference.
For example, it's much cheaper, safer, and cooler to live in a smaller northern rural Nevada town. Versus living in Las Vegas.
Going small town will also reduce the impact of tourists. If out of state visitors get on your nerves.
Okay. That's the summary. Next, let's dig into the 10 pros and cons of Nevada.
And one of the first good things about Nevada? It is the fact that fitting in is pretty easy.
1. Diverse And Welcoming Culture
Because Nevada ranks highly for racial and ethnic diversity. Since the state has a nice mix of Hispanic, African American, Asian, and American Indian residents.
So, there is no need to feel out of place. After moving to Nevada. It can be a hospitable place to live indeed.
Why is the state so diverse? Well, the majority of Nevada's population came from somewhere else. Making born and bred locals the minority.
Then, especially as you move away from the bustle of the urban areas. You will find people are pretty friendly in this state.
In addition, plenty of retirees have found senior living in Nevada attractive. Thinking the state's warm climate offers a perfect retirement destination.
And with the rise in remote work. Young professionals are flocking to the state too. For what it offers versus other western states.
And what do all of these transplants bring with them?
Their local culture and traditions. Making for a diverse and somewhat exotic atmosphere.
Next, I don't mean to bore you with financial stuff. But let's discuss the tax advantages of living in Nevada.
2. Low Tax Burden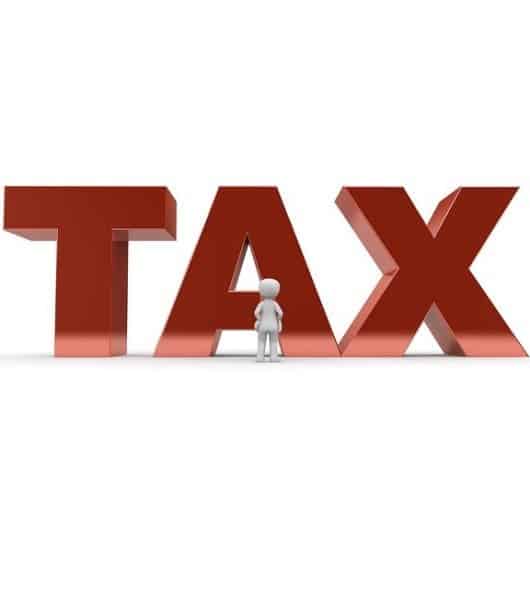 Overall, this state puts little tax burden on residents. Which helps to reduce the cost of living in Nevada.
Here's why…
No State Income Taxes Living In Nevada
First of all, Nevada is one of only a handful of no-tax states. And, I'm talking about income taxes.
Income tax rates vary a lot from state to state. But's it's common to pay about 5% of your income. When living in a state that has an average income tax.
Think about that for a moment. Let's say you make $50,000 a year.
Then 5% in income taxes will cost you. $2,500 a year if my math is correct.
But the tax benefits of living in Nevada don't stop there. Because Nevada reminds me of another no-tax state with low property taxes.
Living In Nevada Means Low Real Estate Taxes
Based on a study by Wallet Hub. It shows Nevada has one of the 10 lowest real estate tax rates in the nation.
Most importantly if you want to live out West. No other state near the "left-coast" falls in the top 10.
So, all things considered. This state has a low tax burden. Put on its residents.
Speaking of living out West. That leads me to another one of the reasons to live in Nevada…
3. Warm, Sunny Weather & Low Humidity
Nevada is a state with sunny and warm weather.
Most noteworthy, the state typically experiences over 300 sunny days per year. Ranking Nevada in the top 5 states in the country. In terms of the number of sunny days.
This is great for those folks that get depressed when it's cloudy all of the time.
On the other hand, you may need a little cool weather from time to time.
Then, consider the Northern part of the state. Or better yet, head to Nevada's western border.
Where the Carson Mountain Range is located. A spur of the Sierra Nevada's.
Next, think about the weather that we just discussed. It leads to another one of the best things about Nevada…
4. Plenty Of Access To Outdoor Activities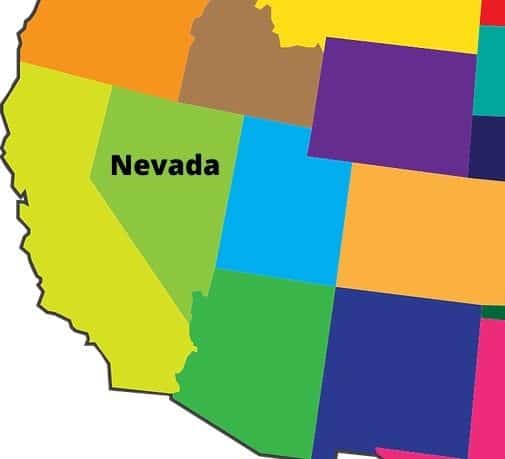 Partly because warm, sunny, dry weather allows for lots of time to enjoy the outdoors. And this state has outdoor adventures to enjoy year-round.
For example, rock climbing, hiking, mountain biking, water sports, golf, and skiing are all options. Just to name a few.
Besides the weather. Why are all of these activities possible?
Because of this state has a beautiful and diverse landscape. Making for a wonderful outdoor playground.
Here are a few examples…
Nevada Living Means Access To Spectacular Recreation Areas
Great Basin National Park. Located in central Nevada. About 20 miles from the beautiful state of Utah.
You can tour remarkable caves. Stargaze in an International Dark-Sky Park.
Hike short nature trails. Or visit the Wheeler summit. At more than 10,000 feet above sea level.
Red Rock Canyon State Park. Located in the southern tip of Nevada. Not far from Las Vegas.
Hike, bike, rock climb, camp, and ride horses. Just be careful. It gets hot.
So, be sure to bring plenty of water. To combat the heat and high altitudes.
Lake Tahoe. The largest alpine lake in North America. Just a short drive from Carson City, Nevada. And a mere 50 miles from Reno.
The area caters to tourists of all kinds.
Ski resorts are plentiful. And busy during the winter months.
From spring to fall, water sports and beach activities take center stage. And golf is a popular pass time too.
Okay. But you say you are not the outdoors type?
Well then. Another one of the cool things about Nevada…
5. Diverse Recreation And Entertainment Options
Want to be entertained? Then Nevada may be a great state to live in.
Since the state's diversity of entertainment options are tough to match. When compared to other states in the U.S.
Here's why…
Access To Fine Dining When Living In Nevada
Las Vegas and Reno especially. Are home to many fine restaurants.
Professional Sports In Nevada
Pro sports are one of the newer benefits of moving to Nevada.
It's taken a long time. But 2 major professional sports franchises have finally taken up residence in the state of Nevada.
The National Football League now has a presence. Having moved to Nevada recently. The league is represented by the Las Vegas Raiders.
And the Vegas Golden Nights of the National Hockey League. Also now call "Sin City" their home.
Music, Dance, And Live Entertainment
Entertainers from around the world. Come to perform in and around the urban areas of Nevada.
Because Las Vegas is known for its world-class shows.
But next, I will turn to the darker side of entertainment. Whether these are advantages or disadvantages of living in Nevada.
I don't know. That is a personal decision.
You can decide. All I know Nevada isn't anything like living in Kansas baby.
Gambling In Nevada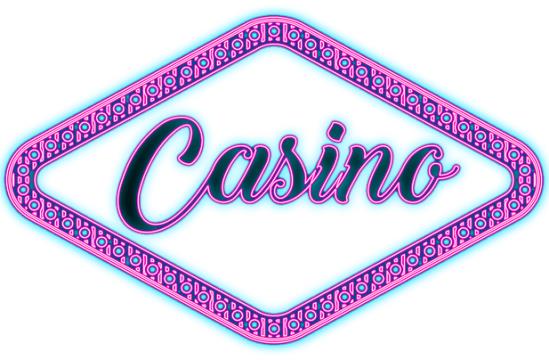 One of the very few states where casino-style gambling is legal statewide. And arguably, Las Vegas is the gambling capital of the world.
Prostitution Is Legal In Nevada
Here is one of the more unique reasons to move to Nevada. But, I'm not sure if prostitution qualifies as entertainment.
It is an activity the state of Nevada legally offers like no other. Being the only state to allow some legal prostitution.
However, prostitution is not legal statewide. Only in several different counties.
Living In Nevada Means Legalized Use Of Cannabis
The purchase, possession, and recreational use of marijuana was legalized in the state. Dating back to the beginning of 2017.
Liberal Alcohol Laws In Nevada
If you like to have an adult beverage or two. You won't have any problems with that in Nevada.
Since the state has a reputation. For the ease of finding a party going on somewhere.
First of all, carrying open containers. And drinking in public is legal in Las Vegas.
Furthermore, bars and liquor stores can remain open 24/7 state-wide.
Finally, you may even be able to get "free" drinks. If you spend enough time gambling at the casino tables.
I think it should go without saying. But, I will do so anyway. Nevada living means you need to exercise some self-discipline.
Everyone has vices. But don't let gambling, alcohol, drugs, and prostitution get the better of you. When living in Nevada.
If they do, moving to this great state may not be the best idea.
So, with all of this fun stuff. And shall we say? The opportunity to engage in questionable behavior.
It brings me to some of the bad things about living in Nevada…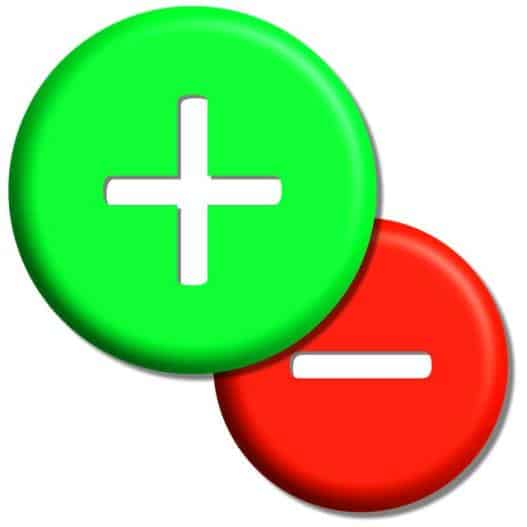 6. High Crime And Accident Rates
First of all, the state's crime rate is high. When taking into account both property and violent crime.
Ranking Nevada near the bottom. When compared to other locations in the United States.
Of course, Las Vegas by itself. Contributes a lot to the poor state ranking.
Furthermore, there is a risk of traffic accidents when living in Nevada. Because of easy access to alcohol and recreational drugs. Do not lend themselves to the safest driving conditions.
And it's a fact. Tickets for driving under the influence (DUIs) are higher in Nevada. Versus many other states.
But in reality, statistics show Nevada ranks in the middle of the pack of all states. When it comes to traffic fatalities.
Next, another one of the reasons not to live in Nevada…
7. Extreme Summer Heat
If you do not like heat. Nevada may not be the place for you.
Because 100-degree summer temperatures are typical here. And in the Southern portion of the state. Readings above 110 degrees are possible.
Think of it this way. Death Valley, California is right across Nevada's Southwest border. And not far from Las Vegas.
Death Valley is considered by some to be the hottest place in the world.
So just realize moving to Nevada means living in an arid climate. With plenty of summer heat.
Also, it is one of the driest states in the nation. Because you do not get much rain. When you have 300+ sunny days a year.
So, if you like clouds, rain, and humidity. Consider moving to Washington state.
Next up, another one of the cons of living in Nevada…
8. High Cost Of Living
Aside from the break, you get from income taxes. The average cost of living in Nevada is relatively high. It is definitely not one of the cheapest places to live.
Housing is the biggest factor contributing to your costs of Nevada living. Because the state's population is growing rapidly. And demand for housing has outstripped supply in recent years.
Housing Costs When Living In Nevada
Most recently, the residential real estate market in Nevada has been hot. Some areas are seeing double-digit percentage annual increases in the price of homes.
And overall? Expect to pay 30% more for a home in Nevada. Versus the national average.
So, be sure to keep your mortgage rate as low as it can be. To do so, consider Lending Tree.
They have competitive interest rates and an easy online application process. No matter where you choose to live.
Renting In Nevada
Furthermore, you won't catch much of a break when renting. Because the average 1-bedroom apartment rents for about 11% more in Nevada. Versus the average rent in the United States.
In addition, whether you decide to rent or buy in Nevada. Be sure to keep a close eye on your credit score.
Since lenders and landlords will review it. To be sure you are credit-worthy.
You can check your credit score for free with Credit Karma.
Other Living Costs In Nevada
For the most part, other costs are on par with the rest of the country. Except for transportation and sales taxes.
Since owning a car is necessary for most people. And because of the state's size.
Getting around Nevada can consume a lot of gas. Plus insurance and registration fees are higher than average too.
Also, consider this for your Nevada budget. The sales tax rate is higher. When compared to other states.
Before we move onto the next negative about moving to Nevada. I want to mention a couple of tips for saving money. Maybe they can make Nevada a little more affordable for you
Saving Money Living In Nevada (Or Elsewhere)
Here are a couple of online tools we use to save money. They can help you reduce your average living expenses in Nevada. But best of all, these tips work no matter where you live.
First, sign up and use Rakuten. For all of our online purchases.
Because Rakuten pays cash rebates on almost everything we buy online.
And you can get a $10 cash reward. For signing up and making your first purchase. Just like we did.
We also use Ibotta. To save on our purchases at the grocery store.
So, save money on your groceries using the Ibotta app. And, as I said. Save money with both Rakuten and Ibotta. No matter where you choose to live.
And with the high cost of housing in Nevada. You need all the help you can get. When it comes to saving money.
Now it's time for another one of the things to know before moving to Nevada…
9. Poorly Ranked Educational System
And it is another one of the bad things about Nevada. The state's educational system is not so great.
According to U.S. News, Nevada ranks near the bottom of all states. For the quality of K-12 education.
The rankings are based on standardized test scores. And high school graduation rates.
So, if you have school-age children. You may want to factor in the cost of private school. Further adding to the price of living in Nevada.
Okay. It's time for the last reason not to move to Nevada…
10. Some Negatives In Urban Areas
We already talked about the crime rate. Mainly in Las Vegas. But there are some other downsides to living in the Nevada metropolitan areas.
First of all, traffic is bad in Las Vegas. So plan on extra time to get where you need to go.
And if you choose to live in Las Vegas, Reno, or the Lake Tahoe area. Understand that you will be surrounded by tourists.
It just stands to reason. The tourist crowd is looking for a good time. So, they may not have as much respect for the community. As a resident does.
That wraps up this discussion. About living in Nevada pros and cons. But I promised to cover several other aspects of Nevada life.
So, hold on. There's more about Nevada to come. And I will fulfill that promise now. Before I wrap up.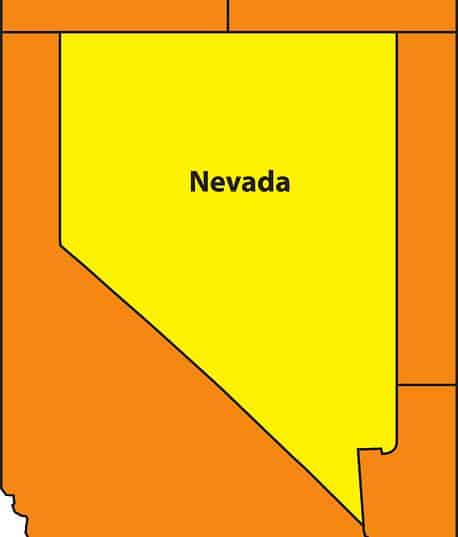 Life In Nevada Is Impacted By Location
Similar to other states. Nevada life is impacted by your location.
But the impact is even greater in this state versus others. Why is that?
First of all, Nevada is a very large state. It is 7th in the nation based on land area.
So at one extreme, you have the intensely urban characteristics of Las Vegas. And at the other extreme?
Vast rural areas. With wide-open swaths of desert and mountains. And much of this state's land is dotted with small towns.
For example, most of the population and tourism industry are clustered in two areas.
First the Las Vegas, Henderson, N. Las Vegas metropolitan area.
Second, the Reno, Sparks, Carson City metro area.
As a result, where you choose to live makes a big difference. For example, choose a smaller out of the way town. Say Elko or Spring Creek in Northern Nevada.
Then you will enjoy a lower cost of living here. And cooler summer temperatures, little traffic, and no tourists. Just the opposite of Las Vegas.
Here is another important item to understand about Nevada. It's economy.
Nevada's Economy Can Be Boom Or Bust
If you desire a state with a stable economy. Nevada may not meet your expectations.
The state's economy can boom. And it can bust. Since a large portion of Nevada's economy is driven by tourism.
So, I didn't make it one of the pros and cons of living in Nevada. Just wanted to point it out.
For example, coming out of the pandemic and the recession that resulted from it. Nevada's unemployment rate remained stubbornly high.
On the other hand, when the economy is good. The money flows. And the job market is great.
As tourists get out, travel, gamble, eat, drink and enjoy the abundant outdoor activities in this state.
Regardless of the economy. It pays to manage your money wisely. Here's another tip no matter where you choose to live…
Managing Your Money In Nevada
Given the cost of housing in Nevada. And the volatile economy.
It's important to manage your money wisely when living in the state. Or, anywhere you choose to live.
We use Personal Capital. It is an excellent online tool for managing your budget and investments. All in one place.
Best of all, Personal Capital is free to sign up and use. You can learn more about Personal Capital here.
With all the talk about money and taxes today. It brings me to another recent trend impacting Nevada…
Benefits of Moving From California To Nevada
There are benefits to living in Nevada vs California. And with the increasing popularity of remote work. There have been many people migrating across the border to Nevada from California.
While those moving from "The Golden State" lose convenient access to the Pacific Ocean. The tax savings by living in this state are big. Versus California, one high of the highest tax states in the nation.
Furthermore, Nevada's living costs are much lower. Even though interest in the state has put upward pressure on home prices and rents.
In case you are interested. We have an entire article about California's pros and cons.
Okay. I think I have addressed everything that I set out to. So, it's time to wrap up with a summary…
Summary: Pros And Cons Of Living In Nevada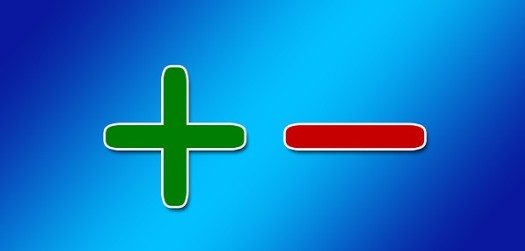 Here are my top 10 living in Nevada pros and cons:
Diverse and welcoming culture
Low tax burden
Warm, sunny weather with low humidity
Plenty of access to outdoor activities
Lots of recreation and entertainment options
High crime and accident rates
Extreme heat in the summer
High cost of living
A poorly ranked educational system
Some negatives in the urban areas
And remember this point. About the advantages and disadvantages of living in Nevada. They are heavily impacted by where you choose to live. More so than many other states.
Whether you move to Nevada or not. All the best for making a good decision. For your money and your life.
Finally, I hope this discussion about moving to Nevada pros and cons has helped you out.
More Reading About Where To Live, Money, & Finances
If you liked reading about the reasons to move, or not to move to Nevada. Then here are some related articles you may enjoy…
My Favorite Resources To Make The Most Of Money And Life
I mentioned several resources throughout the article. They are summarized here for your convenience: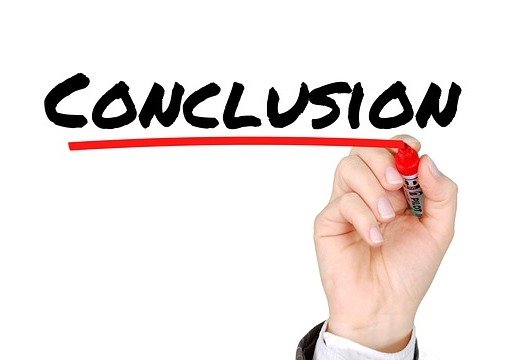 Disclosure & Disclaimer: I am not a licensed investment adviser, financial adviser, or tax professional. And I am not providing you with individual investment advice, financial guidance, or tax counsel. Furthermore, this website's only purpose is information & entertainment. And we are not liable for any losses suffered by any party because of information published on this blog.
The Pros And Cons Of Living In Nevada