Things To Know Before Moving To Utah
Today, I want to discuss the pros and cons of living in Utah.
Because "The Beehive State" has plenty to offer its residents. But also, a few things to watch out for.
Whether you are relocating to Utah for a new job. Considering the state for retirement. Or, planning your next life adventure.
Whatever the case may be. You have come to the right place.
So, let's dive into living in Utah pros and cons…

Disclosure: At no cost to you, I may get commissions for purchases made through links in this post.
The Pros And Cons Of Living In Utah
Here is my top 10 list of positives and negatives of living in Utah.
Robust economic growth
Competitive cost of living
Favorable demographic trends
Abundant outdoor activities
Nice climate and 4 season living
Extreme weather
High cost of housing
Heavy tax burden
Conservative liquor laws
Lack of diversity
I will use this list as our guide for the rest of the article. For discussing the important things to know before moving to Utah.
But first, let's answer the big question that's on your mind…
Is Utah A Good Place To Live?
Yes. Utah is a good place to live.
Especially if you are looking for economic opportunities. Desire 4 season living. And want to spend your free time enjoying the many outdoor activities this state has to offer.
On the other hand, be aware that home prices and individual taxes are higher than average. Thus, offsetting some of the financial and economic benefits of living in this state.
Finally, the liquor laws are a little dated. And religious, racial, and ethnic diversity is lacking. But, I think you can find a drink and a few good friends if you put your mind to it.
So, with those highlights taken care of. It's time to review each of the pros and cons of living in Utah right now.
Starting with 5 benefits of living in Utah…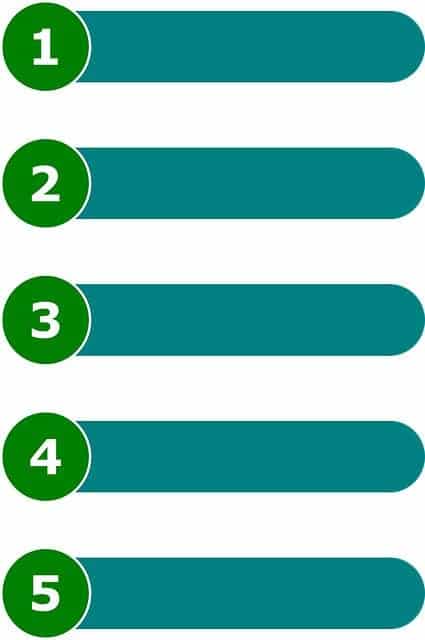 Robust Economic Growth
Top on the list of reasons for moving to Utah is the strong economy. Because U.S. News recently ranked Utah as the number 1 state for its economy in the nation.
Their rankings factor in 3 things. They are the business environment, job market, and growth rate.
While the state's economy is not nearly as large as the state of Florida. Or, Texas for that matter. But size isn't everything when it comes to economic productivity.
Here's why…
Employment Rates And Business Taxes In Utah
First of all, Utah is 1 of only 10 states where the highest corporate tax rate is less than 5%. So, business cash flows are better in Utah.
Furthermore, Utah has one of the lowest unemployment rates in the United States.
Thus, unemployment is less than the national average here. And, by a lot.
So, scrub up your resume. And make a good first impression with prospective Utah employers.
If you are like me, you need all the help you can get with that resume.
So, I like to use MyPerfectResume to get it just right.
Convenient Travel Options For Utah Businesses
Finally, is travel important to your business goals? Then Salt Lake International airport has you covered.
The Salt Lake airport is a Western travel hub for a major U.S airline. And non-stop international flights are available.
To sum up the Utah economy. If you are looking for a new job. Or starting a business.
Utah is a good state to consider moving to. Almost perfect for achieving financial goals in the short-term.
What's next on our list of reasons to live in Utah? It is the cost of living…
Competitive Cost Of Living In Utah
Utah is not one of the cheapest states to live in. Not by a long shot. But the state's costs are competitive in specific areas of your budget.
Cost Of Renting When Living In Utah
First of all, let's say you are not ready to buy a home. And desire to rent.
According to World Population Review, average rental prices for a 1 bedroom apartment in Utah is reasonable. Because it is on par with the average cost in the United States.
Other Expenses When Living In Utah
What about the cost of groceries, utilities, and transportation? Well, they all fall below national averages.
And do you need childcare? Then plan on spending about 25% less. Versus the average monthly cost in the United States.
So, all in all. The cost of living in Utah will underpin your crucial financial goals.
More Tips To Keep Your Costs Low In Utah
In addition, here are some other tips for reducing costs in Utah. Or, for that matter, anywhere you choose to live.
First of all, you can save money off your grocery bill by shopping for the best deals and sales.
Furthermore, my wife and I also use the cashback app, Rakuten. And receive cash rebates on everything we buy online.
So, why not make it even less expensive to live in Utah? By saving money off your online purchases.
You can learn more about Rakuten here.
And for a limited time, Rakuten offers $10 cash. Just for signing up and making your first purchase.
Doing these little things can make the cost of living in Utah. Well, just a little more affordable.
Continuing right along. Here's another one of the pros and cons of moving to Utah…
Favorable Demographic Trends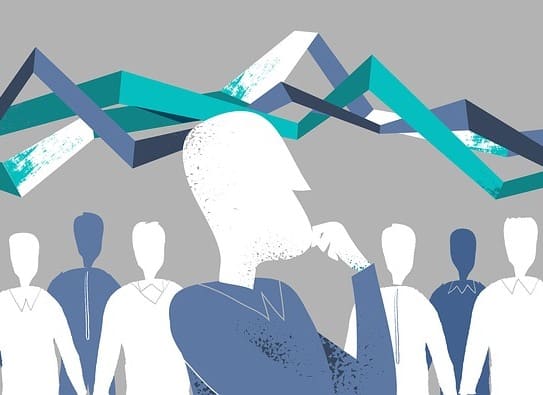 Oftentimes, the actions of others can tell us a lot about a location. Demographic trends, in this case. Put the state of Utah in a positive light.
People Are Moving To Utah
First of all, the state's population is growing. According to a recent U.S. census report, the population of the state increased by more than 18% during the last 10 years.
Yet, with a population well below 4 million people. And ranked in the bottom half of all states for total residents.
Utah has not experienced the negative effects of urbanization. As compared to other popular destinations.
Like living in parts of Tennessee. Specifically, Nashville.
This is partly evidenced by Utah's low crime rate. Ranking favorably for both violent crimes. And, property crime.
Utah's Population Is Young
Furthermore, Utah's population is full of well-educated young people. Having one of the lowest median ages in the country.
Also, that young population makes the most of their education. Because Utah is ranked highly for high school graduation rates.
Plus, those students achieve their goals in higher education. Specifically, a large percentage of those high school graduates. Go on to earn a bachelor's degree.
To sum up, I feel the migration habits and educational trends of young people are a good indicator. It tells me Utah is a good place to live.
Because if it were not. Young people are mobile. They can easily vote by leaving.
In contrast, take a look at a place like Maine. Having the oldest population of any state in the country.
Where new ideas, innovation, and economic growth are limited. Partly due to an aging population.
Utahans Are Nice Folks
Finally, Utahans are considered friendly and generous by nature. When it comes to lending a helping hand. Or, by donating to charities.
But next up. This is one of my favorite reasons to live in Utah…
Abundant Outdoor Activities & Things To Do
If you like outdoor activities. Then you will find Utah has plenty of options.
Because you won't confuse Utah with a state offering fewer recreational opportunities.
Outdoor Recreation When Living In Utah
Whether it's enjoying the beautiful and unique landscape. Or participating in your favorite outdoor recreational sport. This state features many outdoor activities.
You can hike and bike in the mountains and forests. Enjoy water sports and fishing in the abundant lakes and rivers.
Also, cast your gaze at night. To some of the brightest, clearest views of the stars you can find.
In addition, ski or snowboard the mountain slopes from fall to spring. Where they refer to the cold white fluff stuff as "the greatest snow on earth".
Why? Because of the snow's consistency and abundance in the mountains of Utah.
National Parks To Visit While Living In Utah
Furthermore, Utah is home to 5 national parks. This is not a many as the state of California. But, I doubt you will be disappointed. They are:
Arches
Capitol Reef
Bryce Canyon
Canyonlands
Zion
And don't forget this. You can take a road trip to Arizona.
To visit the Grand Canyon. One of the amazing natural wonders of the world.
While you are in the area, check out Flagstaff. You will discover a vibrant mountain nestled in the largest Ponderosa Pine forest in the world.
Arts And Festivals When Living In Utah
The arts have a place in Utah too. First, there is the well-known Sundance Film Festival.
It is held each year in Park City, Utah. And is one of the largest and most popular film festivals in the world.
Also, the Utah Arts Festival is held annually in Salt Lake City. For enjoying the live music, film screenings, theatre, and literature that this gathering offers.
Finally, one more of the great things about Utah…
Nice Climate And 4 Season Living
For the most part, this state's weather is enjoyable. How else could you engage in all of the outdoor activities and adventure sports?
First of all, Utah offers 4 season living. If that is something you are looking for.
Summer Weather When Living In Utah
Summers are hot. But humidity is not a factor.
Daytime temperatures are in the 80s and 90s. While summer evenings cool down quite nicely. And with the lack of humidity, the nights are quite comfortable.
Furthermore, tornadoes are not a big factor. Like they are in so many neighboring states like Oklahoma and Kansas to the East.
Winter Weather After Moving To Utah
January is the coldest month. With nighttime lows probing 10 degrees Fahrenheit. While daytime highs push into the 30s and 40s.
And there is no shortage of snow in this state. For the winter sports enthusiast.
But once you leave the mountains. The warmer afternoon temperatures quickly reduce the snow to puddles on the ground.
Okay. That concludes the pros of Utah living. Next, we are reviewing a few reasons not to move to Utah.
Furthermore, I'm not done with the weather. Because it's a popular topic when it comes to moving to Utah pros and cons…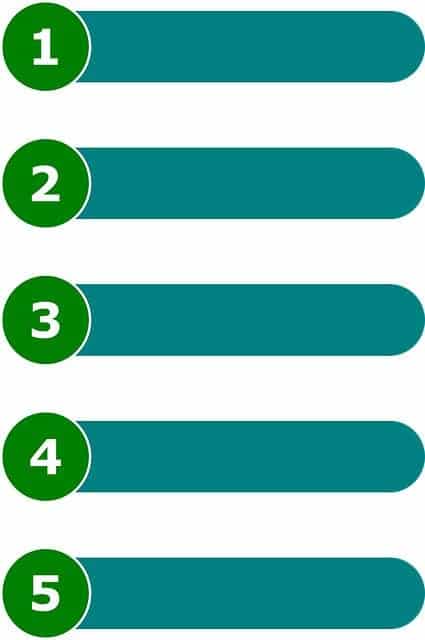 Extreme Weather
Like so many states in the U.S. Utah can get very hot in the summer. Since the land is considered a high desert.
So, it's not uncommon for those warm summer days in the 80 and 90s. To turn into consecutive days where the temperature breaks 100. Especially in Central and Southern Utah.
Furthermore, thunderstorms can produce flash floods. And lightning strikes can spark summer wildfires.
In addition, the area experiences low-intensity earthquakes. Also, an occasional tornado.
Then there is another unpleasant weather event in Northern Utah. It is known as a winter aversion.
This occurs when the atmospheric conditions combine to trap pollutants in the atmosphere. And the air quality reaches unhealthy levels.
The winter aversion occurs during December through February. And it can last for days at a time.
But all in all. As long as you can take the summer heat.
You don't have to worry much about damaging storms. Such as hurricanes and tropical cyclones. That a warm-weather Gulf State like Mississippi serves up to residents.
Now, for another of the reasons not to live in Utah…
High Cost Of Housing
We already talked about Utah living costs being pretty reasonable. But, you may have noticed I didn't mention the cost to purchase a home.
Because Utah home prices here are higher than the norm. Specifically, the median price of a home in Utah is about 45% higher than the national average.
With the increase in population, homes are in short supply. And the area has experienced a seller's market for a while now.
It's still possible to buy a home in Utah. And live on a tight budget.
To do so, think about locations outside of the Salt Lake City, Provo, and Park City metro areas. Where homes in Utah are most expensive.
Mortgages & Credit Checks For A Move To Utah
Do you need a mortgage for that new home in Utah? Then be sure to shop online for the best interest rate.
And make sure you keep an eye on your credit score. Because you need a strong credit rating when seeking a mortgage. Or, applying for a new job in Utah.
So, review your credit score for free using Credit Karma.
Here's another reason not to move to Utah. And, I'm sticking with your finances.
Excessive Personal Taxes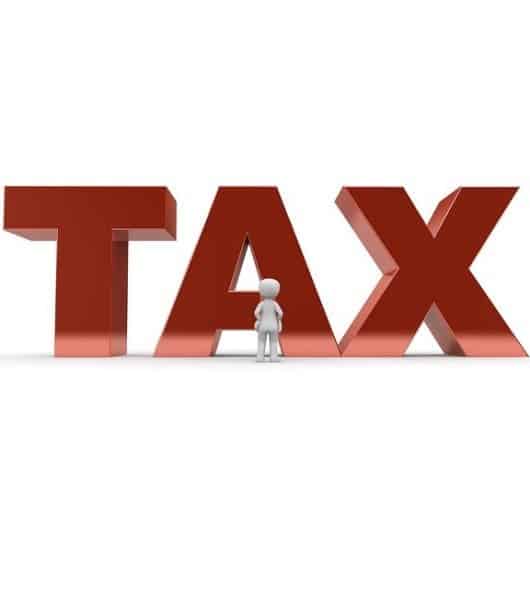 Although businesses benefit from low corporate tax rates. And this benefits the Utah economy.
Individual income taxes are a different story. As Utah is a fairly high tax state.
Income Taxes When Living In Utah
First of all, Utah is in the minority of states having a flat personal income tax rate. It is 4.9% of taxable income.
This puts the state in the upper quarter of states in the nation. Not far outside the top 10 highest income tax rates in the country.
If that sounds unappealing. Consider moving to Nevada.
Right across Utah's western border. Because Nevada is a state that does not levy an income tax on its residents.
Sales Taxes In Utah
Furthermore, sales taxes are high. Averaging more than 7%.
This combines the state's nearly 5% rate. With the additional levies, local governments can add on.
So, if you plan on making a lot of money in Utah. And spending the money you make.
Then income taxes. And sales taxes will take a chunk of your budget here.
Better Money Management No Matter Your Location
Do taxes and the high prices for homes in Utah have you down? Do you need to fine-tune your finances before moving to Utah?
Then be sure to check out Personal Capital. Because it is an excellent tool for pulling your monthly expenses and investments together. All in one place online.
Best of all, Personal Capital is free to sign up and use. You can learn more about Personal Capital here.
Next, do you like to have an alcoholic beverage or two? Then this next downside to Utah living may not be for you…
Conservative Liquor Laws
When it comes to having a drink. This state has restrictive liquor laws. Versus other states in the country.
Although, gone are the days of private clubs. When I remember being in Utah in the 1990s. To get a drink you had to register as a club member in many places.
It just seemed like kind of a silly hassle. But, the laws have changed and are better now. Still, plan on a few inconveniences.
In Utah restaurants, for example, you must be having food. To order an alcoholic beverage.
Furthermore, liquor stores are state-run. And have the best options for packaged beverages.
But, the liquor stores are closed on Sundays. And, on state and federal holidays.
Finally, businesses that sell beer, wine, or spirits are required to shut down by 1 am. So, if you are a night owl frequenting the local establishments. This law may not be for you.
Okay. One last negative about living in Utah. Then, I will wrap up.
Lack Of Diversity
Although Utahans are known to be friendly, helpful, and accepting. You won't find much ethnic, racial, or religious diversity in the state.
First of all, most people in this state are white. Similar to Utah's neighbor to the north, Idaho.
Secondly, a majority of the population is Mormon. With strong religious beliefs.
Not that there is anything wrong with those things. But, it may make it more difficult to fit in and make friends.
That is if you are living in Utah as a non-Mormon. Or, are a person with different racial or ethnic backgrounds versus the majority.
If that is a concern. You might want to think about moving to New Mexico.
Bordering Utah to the southeast. New Mexico is rich in diversity and history.
Okay. That concludes the 10 living in Utah pros and cons. Let's wrap up with a summary.
Pros And Cons Of Living In Utah: Wrap Up
Is Utah a good place to live? Yes. I believe it is.
Choose your location within the state wisely. And remember these benefits and drawbacks to living in the state of Utah.
Why move to Utah?
Here are 5 of the best things about Utah:
Robust economic growth
Competitive cost of living
Favorable demographic trends
Abundant outdoor activities
Nice climate and 4 season living
What Are The Reasons Not To Live In Utah?
Extreme weather
High cost of housing
Heavy tax burden
Conservative liquor laws
Lack of diversity
Have you been asking yourself, should I move to Utah? Then hopefully, this article has given you some good things to think about.
Finally, all my best to you. No matter where you choose to live!
More Reading About Living Life, Money, & Finances
If you liked reading about the advantages and disadvantages of living in Utah. Then here are some related articles you might enjoy…
My Favorite Resources To Make The Most Of Your Money
I mentioned several money-saving tools, apps, and resources throughout the article. They are summarized here for your convenience.
Best of all, they are mostly free to sign up and use. So, choose a great place to live. And, make the most of your money.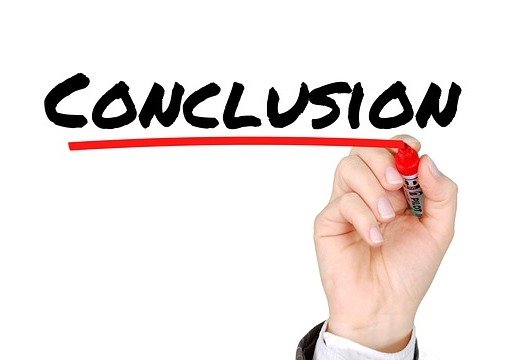 Author Bio, Disclosure, & Disclaimer: Please join me (Tom) as I try to achieve my goals, find my next place to live, and make the most of my money. However, I am not a licensed investment adviser, financial counselor, real estate agent, or tax professional. Instead, I'm a 50-something-year-old, early retired CPA, finance professional, and business school teacher with 40+ years of DIY dividend investing experience. I'm here only to share my thoughts about essential topics for success. As a result, nothing published on this site should be considered individual investment, financial, tax, or real estate advice. This site's only purpose is general information & entertainment. Thus, neither I nor Dividends Diversify can be held liable for losses suffered by any party because of the information published on this website. Finally, all written content is the property of Dividends Diversify LLC. Unauthorized publication elsewhere is strictly prohibited.
The Pros And Cons Of Living In Utah