Things To Know Before Moving To Alabama
Today, let's head to the South to discuss the pros and cons of living in Alabama.
We will uncover the best things about Alabama living. Also, some reasons not to move to Alabama.
So, let's not delay. And move onto the top living in Alabama pros and cons.
So you can answer this question: Is Alabama a good state to live in?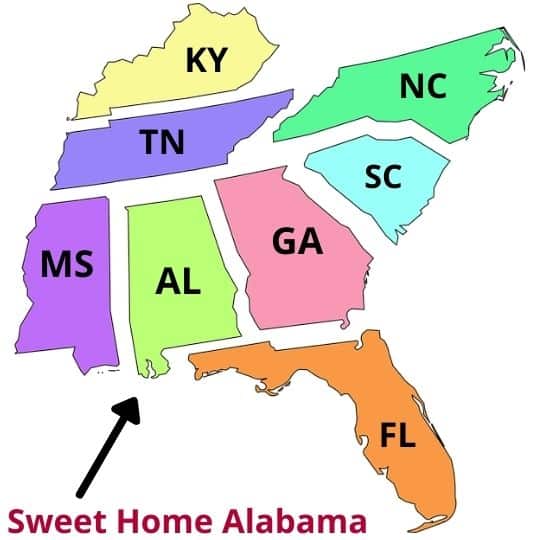 Disclosure: At no cost to you, I may get commissions for purchases made through links in this post.
Pros And Cons Of Living In Alabama
After relocating to Alabama. Be it for new opportunities. Or, for retiring in Alabama.
You will be sure to encounter these pros and cons…
Good options for work and school
Low cost of living
Tasty things to eat and drink
Great college football
Warm weather and fun things to do
Risk of severe weather
Lots of roaches and other pests
Some places are not open on Sunday
Restrictive alcohol laws
Poorly ranked for the quality of life
I'm going to take you through each of these advantages and disadvantages of living in Alabama in just a moment.
But first, allow me to address an important question…
Is Alabama A Good Place To Live?
First of all, yes. I think Alabama is a good place to live.
This is why I think so…
Benefits Of Living In Alabama
Here's where Alabama over achieves: In one's personal, financial, and social development.
Because in Alabama, residents have access to good jobs, excellent higher education. And it's all placed in a state with a reasonable cost of living.
Furthermore, when your work is done. And it's time to play.
There are so many good things about Alabama for eating, drinking, and doing. Set in a warm-weather playground!
Or, just it back. And soak in the southern charm of this state.
But, not so fast. Here's the other side to the story about the pros and cons of living in Alabama…
Bad Things About Living In Alabama
For all the good things, the state still doesn't fair well in quality of life surveys.
It may have something to do with the state's reputation for higher:
Poverty rates
Levels of obesity
Crime levels
Along with a below-average K-12 educational system.
Throw in the high bug population. Also, the tendency for severe weather.
And you can see. That Alabama may not be for everyone.
But that is for you to decide.
Hopefully, I've covered the key state highlights about what it is like living in Alabama. To get your thoughts rolling.
Next, it is time to dig into details. About the 10 pros and cons of Alabama…
Good Options For Work And School
Learning and working in Alabama. Good stuff for your personal, professional, and financial development.
Let's see where Alabama fits in…
Access To Quality Higher Education Living In Alabama
Alabama has numerous excellent higher education options.
Including five major public universities located in:
Tuscaloosa: The University of Alabama
Auburn: Auburn University
Birmingham: The University of Alabama at Birmingham
Troy: Troy University
Mobile: University of South Alabama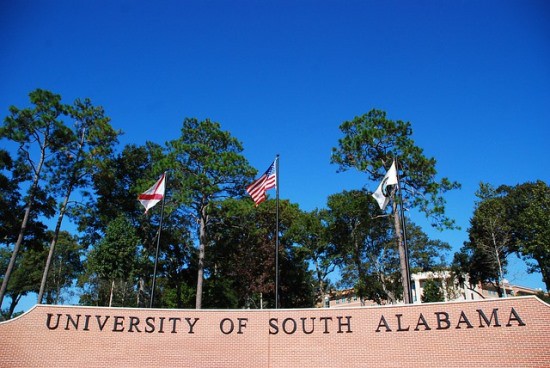 Taken together, these schools have more than 100,000 students enrolled.
In addition, there are more public and private colleges and universities to choose from. They specialize in things like small business management, nursing, and law.
And another one of the reasons to live in Alabama…
Access To Jobs Living In Alabama
First of all, a good education from one of the state's schools can be put to work. Earning a solid living in Alabama.
Because the state has one of the lowest unemployment rates. Well below the national average.
Furthermore, the state has become known for its manufacturing expertise. Representing industries working on things like:
Automobiles
Aerospace components
Steel and iron
Food processing
Are ready for another one of the good reasons to move to Alabama?
Ready or not. Here it comes…
Low Cost Of Living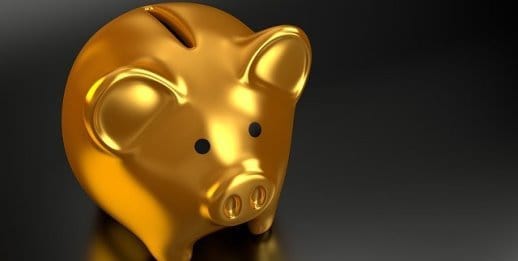 Alabama life can be had for a reasonable price.
Taken together with a quality education. And getting a good job.
Managing your expenses is an important part of improving your finances.
Here's how Alabama can help…
Reasonable Median Home Prices For Living In Alabama
According to BestPlaces.net, the median home value of an Alabama residence is very affordable.
Coming in at more than 40% less. Versus the median price of homes across the entire United States. Making Alabama real estate comparatively inexpensive.
And the savings on your home doesn't stop there.
Low Property Taxes Living In Alabama
First of all, your property tax bill. It is a combination of 2 things.
One: the state and local tax rate. Two: The value of your property.
Combine Alabama's affordable property values. With one of the lowest real estate tax rates in the country.
And you can save money on property taxes living here. Right in Alabama.
Save Some More On Your Move To An Alabama Home
To make sure you get the best mortgage rate on that new home. Be sure to keep your credit score as high as possible.
You can check your score for free. Using Credit Karma.
Then take any steps necessary to make your score as good as it can be.
Next, shop for the best mortgages rates.
By using Lending Tree. You get online access to highly competitive rates.
To buy your Alabama dream home. At the lowest rate possible.
Other Costs Of Living In Alabama
Saving on your housing costs is important. Because they typically take the largest chunk out of a family's budget.
But you can save even more to reduce the Alabama cost of living. Since groceries, transportation, health care, and utilities tend to be affordable here.
Because they all run near or below the national averages.
And to shave a little more off your expenses. No matter where you live.
Try the cashback app from Rakuten. To earn cash rebates from anything you buy online.
And when you go to the grocery store…
Use the money-saving app from Ibotta. To save, save, save even more!
Pulling Your Finances Together Before & After Your Move To Alabama
Moving to Alabama is a big step.
And by now, you can this state's economic opportunity awaits you. Along with a low average cost of living in Alabama
But before, during, and after your move. Don't let the changes ruin your financial health.
Thus, pull all your expenses together for budgeting. And all your investments together too.
So you can see your entire financial life in one place.
To do this, I like Personal Capital. It's a great online tool.
To make managing your money less of a chore. Best of all Personal Capital is FREE to sign up and use.
Okay. Let's get back to the pros and cons of moving to Alabama.
And with all this talk about moving, jobs and money. I don't know about you?
I'm ready for some fun. So, what is one of the great things about Alabama?
There is plenty of fun and good food to go around.
Let's explore…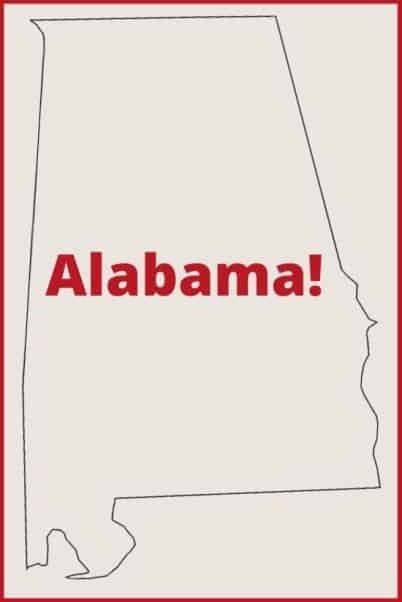 Tasty Things To Eat And Drink
Alabama is home to some of the nation's best culinary treasures.
Both, good things to eat. And beverages to wash it all down.
Let's start with the food…
Alabama Life Means Good Food
When it comes to food in Alabama. You will find the state has food favorites from the sea. And the land.
Do they still call that "surf and turf"?
Regardless, this is what I mean…
Seafood from the Gulf Coast of Mexico:
Barbeque:
Pork ribs
Smoked chicken with a white sauce
Pulled pork shoulder
Southern classics:
Sides:
Cheese biscuits
Green beans
Grits
And now I'm thirsty. If the food is enough reason to live in Alabama. Then think about this…
Good Craft Beer When Living In Alabama
Alabama's beer brewing industry dates back to the late 1800s.
But, so much has changed since then.
Today, Alabama has dozens of local breweries across the state. And they are brewing some of the best beers. Found anywhere in America.
Some popular brewers include:
Avondale Brewing Company
Birmingham District Brewing Company
Good People Brewing
TrimTab Brewing Company
So, wherever you decide to live in Alabama state. Try your local brewery's specialties. And seasonal brews.
Plus, you can wet your whistle at home too! Which is always a good option. Since drinking and driving are not necessary.
Next, I have another one of the advantages of living in Alabama. And, it goes well with beer…
Great College Football
Have you heard of the Iron Bowl? It is Alabama's historic state football rivalry.
Pitting Auburn University. Against the Crimson Tide. Hailing from the University of Alabama.
These 2 teams dominate college football Saturdays in the state. And compete in the highly acclaimed SEC. One of the best collegiate football conferences.
The SEC sends many players to the NFL on an annual basis. So, watching college football in Alabama means this. You are watching some of the best young athletes on the planet.
So don't let the pros in another city take all the glory! Join in on the fun of Alabama college football.
Now onto my final group. Of cool things about Alabama…
Warm Weather And Fun Things To Do
You should know by now. That Alabama is located in the south. And that means…
Warm Weather Living In Alabama
And you get to enjoy warm weather. Almost all year around.
So, if you do not like snow. Nor cold weather. Then Alabama is a great place to live.
And the perpetual summertime. Leads to many fun things to do. And great outdoor activities in this state.
Alabama Life Is Full Of Recreational Options
Such as…
Beaches: The fine quality of the sand. And gentleness of the surf.
Make for some of the prettiest beaches in this state.
Festivals: There are many festivals and fairs to choose from.
Even the states own Mardi Gras celebration. Where the tradition originated (not New Orleans).
Music: The state has a rich musical history. It's made up of much more than the classic rock song: "Sweet Home Alabama".
The state is especially known for country, blue-grass, and the blues. And many world-famous musicians grew up in the state.
Mountains: And if the summer temperatures in Alabama have you singin' the blues.
Head to northern Alabama. For some relief from the heat. In the southern tip of the Appalachian mountains present here.
The Way Of Life In Alabama
Best of all, you can enjoy all these activities. In a relaxed sort of way.
Because the people of Alabama are laidback. And bring this state's southern hospitality to life.
And they are just a bit quirky. In a good sort of way.
Okay. That concludes my review of the 5 biggest perks of living in Alabama.
But, this article, about the pros and cons of living in Alabama. Would not be complete.
Without addressing the 5 disadvantages of living in Alabama.
So, read on. Before you pick up your belongings. And move to Alabama.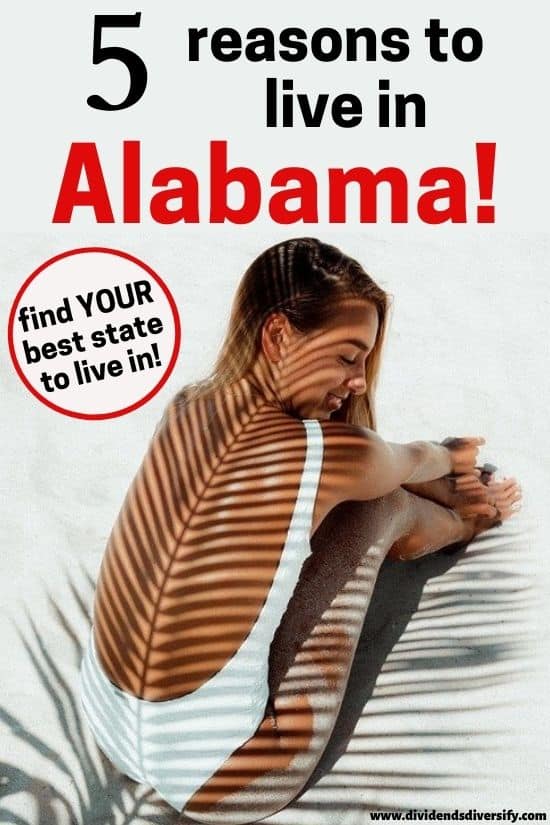 Unfortunately, I'm not done with the weather. Since this state is prone to extreme weather conditions.
Risk Of Severe Weather
First of all, the summer heat in Alabama is not for the faint of heart.
And oftentimes, the humidity is high. Making the air feel warm, heavy, and thick.
So, if you are moving to Alabama from a place with a cooler climate. Then be prepared to sweat it out. And remember to stay hydrated!
Furthermore, you are moving into a region. Where tornadoes can form at any given time of the year.
Along with thunderstorms that can flare up too.
Finally, hurricanes can batter the southern part of Alabama. In the late summer and autumn.
Heavy rains, thunderstorms, hurricanes, tropical cyclones. They all come with the territory. And can lead to flooding in many locations.
So, life in Alabama means this. You must be prepared for these possibilities. And put an emergency plan in place.
It's not unlike some of the weather-related risks of living in Texas. Another state on the Gulf Coast.
Next, there is another thing that might make living in Alabama difficult…
Lots Of Roaches And Other Pests
What likes warm, damp, and muggy weather? Bugs and pests.
So, don't move to Alabama without thinking about it. Because you will be dealing with big roaches here. And other pests in your home too. Yes, you will!
Then there are the mosquitoes in Alabama. Which can make summertime miserable.
So, if you want to live in a southeastern state like Alabama. Then be prepared to deal with roaches. And other pests invading your surroundings regularly.
And next, I have another one of the cons of living in Alabama…
Some Places Are Not Open On Sunday
On one hand, life in Alabama means you get to experience laidback southern hospitality.
But keep in mind. That this can be both a pro and a con of Alabama living.
Because it can be hard to find stores that are open on Sundays.
Although the big metropolitan areas have mostly abandoned this tradition. You will still find it to be true in smaller towns. And rural areas in Alabama.
So, if you need to go out and do things on a Sunday. Then your best bet might be to take a drive. And explore a neighboring state.
For example, you could take a road trip and explore Georgia to the east.
Or, if you live in Mobile. You are only a 2-hour drive from New Orleans. Also, not far from the border state of Florida. And it's panhandle.
Finally, if you reside in the northern part of the state.
Then you may want to consider Tennessee, to the north. And find some action to your liking there on Sunday.
On the other hand, you can just relax. Go to church. Take a nap. Cook a family meal. And enjoy your new home in Alabama.
After all, Sundays are supposed to be the day of rest. And Alabama life will encourage you to follow through with this way of life.
Next, this might not be one of the worst things about living in Alabama. But, you should know this about the state…

Restrictive Alcohol Laws
Yes, it is true. This state has some fairly strict alcohol laws.
But, similar to living in the western state of Utah, things have loosened up in recent years.
For example, some counties in Alabama are dry. And do not offer alcohol for sale at all.
Furthermore, other counties offer alcohol for sale during the week. But not on Sundays.
Finally, beverages with higher alcohol content. Spirits, for example. Can only be sold through state-run liquor stores.
And, guess what? The state stores are closed on Sundays!
While grocery stores and convenience stores can sell wine and beer. As long as the alcohol content falls below specified percentages.
This all seems overly complex to me.
Regardless of the laws. If people want to drink. They are going to find a way to do it.
No matter the day of the week. Or, the store that sells it.
But it's good to know if you are moving to Alabama. And like to have a drink or two. Just be prepared for these restrictions that come along with living here.
Finally, another one of the reasons not to live in Alabama. And then I will wrap up.
Poorly Ranked For Quality Of Life
Unfortunately, economic and personal prosperity is not shared equally in the state.
Thus, the Alabama quality of life is not great here. At least not for everyone.
And specifically, in these areas…
Poverty: World Population Review ranks Alabama in the top 10 of all states with the highest percentage of people living below the poverty line.
Crime: USA Today ranks Alabama in the top 10 of all states for its crime rate.
Obesity: And the CDC ranks Alabama as one of the worst states in the nation. For self-reported obesity.
Schools (K-12): Finally, U.S. News ranks Alabama poorly. For the quality of its public school education.
Okay. That's all I have for today.
So, allow me to summarize…
Pros And Cons Of Living In Alabama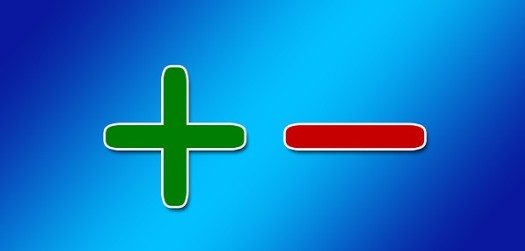 Hopefully, I have helped you sort through these 10 living in Alabama pros and cons.
And you are on your way to a decision. If moving to Alabama is the right thing to do.
Thus, here is a summary of today's Alabama pros and cons:
Good options for work and school
Low cost of living
Tasty things to eat and drink
Great college football
Warm weather and fun things to do
Risk of severe weather
Lots of roaches and other pests
Some places are not open on Sunday
Restrictive alcohol laws
Poorly ranked for the quality of life
Good luck with your decision. On where to move. And why!
More About The Pros And Cons Of Living In Alabama And Far Beyond
Best Resources For Living In Alabama (or anywhere)
Disclosure & Disclaimer: I am not a licensed investment adviser, financial adviser, or tax professional. And I am not providing you with individual investment advice, financial guidance, or tax counsel. Furthermore, this website's only purpose is information & entertainment. And we are not liable for any losses suffered by any party because of information published on this blog.
The Pros And Cons Of Living In Alabama Explained