For Anyone Thinking About Moving To North Dakota
Ready or not, we have the pros and cons of living in North Dakota for you today.
Having outlined for you both the benefits of living in North Dakota. And some bad things about North Dakota too. We have the situation covered from both angles.
Then you will be able to answer the big question. Specifically, is North Dakota a good place to live?
Those are the goals for today. So, no delay.
Let's get on with the 10 living in North Dakota pros and cons right away.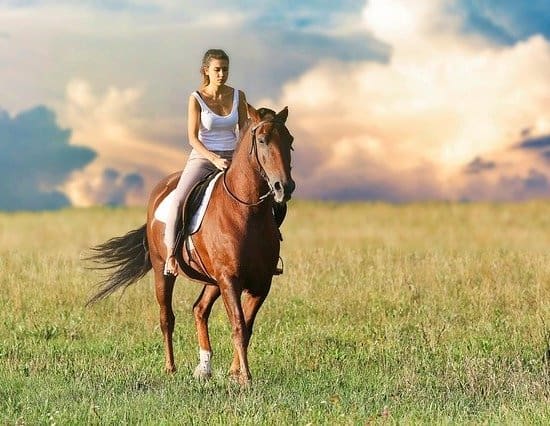 Disclosure: At no cost to you, I may get commissions for purchases made through links in this post.
Pros And Cons Of Living In North Dakota
Here are my top 10 pros and cons of North Dakota:
Solid economic opportunities
Affordable living costs
Low taxes
A peaceful and rural environment
Good food
Long and cold winters
Limited population density
Lack of diversity
Shortage of housing options
Lots of wildlife and bugs
We will go through each of these pros and cons of moving to North Dakota in a moment. Then you will know exactly what is North Dakota like.
But first, I want to circle back to the question I posed at the beginning of this article…
Is North Dakota A Good Place To Live?
Yes. I think North Dakota is a great place to live.
But, it has some drawbacks. And living in any one of the states isn't for everyone. Including North Dakota.
Here's why I say these things…
Reasons To Move To North Dakota
First of all, the state has a low unemployment rate. With plenty of job opportunities and a good educational system.
Furthermore, you will find living costs are affordable. In addition to a manageable tax burden placed on residents.
Put all these characteristics together. And anyone should be able to find a way to get ahead. Professionally, personally, or financially.
Finally, these good things are placed in a quiet, uncongested setting. With fresh air. And clean cities.
Populated with genuine, friendly, hardworking people. Who prefer a slower-paced lifestyle. Untouched by urbanization.
On the other hand, this state isn't perfect. None of them are.
Since there are some disadvantages of living in North Dakota too…
Reasons Not To Move To North Dakota
For example, the state is sparsely populated. And the cities are very spread out.
This means long remote distances to travel. When work or play requires you to get on the move.
Furthermore, urban amenities are often lacking.
Plus there is little to do. If commercial entertainment. Or, diverse cultural options. Are your primary forms of recreation.
Throw in the harsh winters here. Plus dangerous wildlife, and annoying mosquitos. All of which makes the great outdoors in North Dakota to be somewhat limiting.
Okay. With those highlights taken care of. Let's dig into each of the 10 living in North Dakota pros and cons…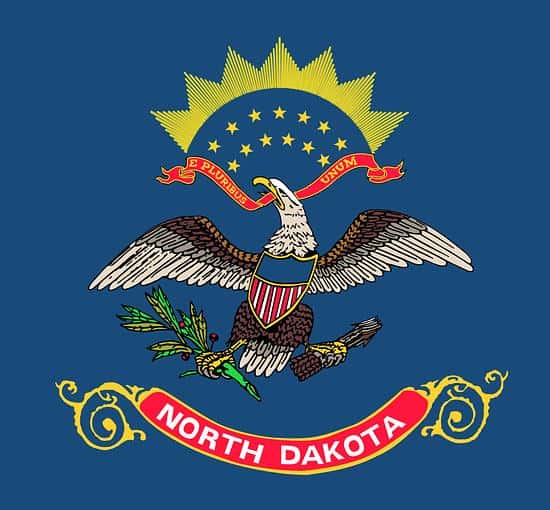 Solid Economic Opportunities
Whether you are looking for a job. Or, want to improve your educational credentials.
Both are good reasons to live in North Dakota. Let's break these areas down a little more.
Job Opportunities When Living In North Dakota
First of all, the state's unemployment rate is quite low.
One of the lowest. Versus other states in the country. And well below the national average.
Yet, some companies still have trouble. When it comes to filling open positions.
Furthermore, this state has lots of natural resources. And they play a big role in the state's economy.
Notable in the top-ranking industries are:
Energy
Agriculture
Health care services
While the state is one of the highest oil producers in the country. Behind the great big state of Texas.
In addition, it produces large amounts of:
Honey
Hay
Sunflowers
Rye
Soybeans
Corn
Wheat
Cattle
This brings up an interesting question…
Are you interested in farmland?
Be it for investment purposes. Or, a place to relocate to North Dakota, settle down and raise some crops.
Then check out the state's many options.
On the other hand, you may want to improve your academic qualifications. By heading back to school. Or, sending the kids onto higher education.
This is another one of the advantages of living in North Dakota…
Educational Opportunities When Living In North Dakota
Since the state is the home to North Dakota State University. Known as one of the leading agricultural universities in the country.
And there is the University of North Dakota too. Considered one of the best schools in the nation for aeronautics, aviation, aerospace science, and related technologies.
You will find the cost of a college degree is reasonable. As in-state tuition compares favorably. With other states in the country.
And manageable college tuition isn't the only way to save money.
Because of the reasonable living expenses in this state. We have another one of the best things about North Dakota. We will talk about that next…
Affordable Living Costs
So, let's look at some of the numbers. Making North Dakota an affordable state to live in.
I sourced them from BestPlaces.net. Just to give you an idea about the average cost of living in North Dakota.
Housing Costs When Living In North Dakota
Housing usually takes up the biggest part of a budget. At least it does for me. Thus, we will start there.
First of all, the median home value is about 12% less. Versus the national average.
Furthermore, rent for a 2-bedroom apartment is quite affordable.
Its price tag will be can be up to one-third less. Versus other states in the country.
Other Costs Of Living In North Dakota
Groceries, utilities, and health care. All run anywhere between 5-10% lower.
And here is where the state shines. Specifically, the cost of transportation.
Since automobile ownership runs nearly 25% below the national average.
This is partly due to low car maintenance costs. Since you won't beat up your car in traffic jams.
Plus, very little road salt is used. Making car exteriors last longer.
Also, gas prices are reasonable. Usually in the lower one-third versus other states.
It is nothing like what you would pay for gas. Say, in a state like Hawaii or California.
Are you still looking for more ways to save money? If so, here are a few tips and tools that I suggest…
Ways To Save More Money Living In North Dakota (or anywhere)
Maintain a great credit score. So you can get the best deal on a mortgage. Or, apartment lease.
You can check your score for FREE. Using Credit Karma.
Then take action to improve it.
Ready to buy a house in North Dakota? Then shop for the best mortgage rates online.
Next, get cashback. From all of your online purchases. By signing up for the Rakuten cash rebate app.
As a bonus, Rakuten even gives you 10 dollars in cash, after coming on board.
Finally, it is important to get a handle on all of your finances.
When considering the pros and cons of moving to North Dakota. Or someplace else, for that matter.
Whether preparing a budget. Checking your financial accounts online. Or managing your investments.
Do these tasks quickly and for FREE. By using the online tool from Empower.
Because Empower saves time and makes managing your money less of a chore.
Don't miss out. Since all of these tips and tools work anywhere you choose to live!
And they are all FREE to sign up and use.
So don't delay. Start saving money! And making the most of your money every day.
Next up, I have another one of the great things about North Dakota.
What's great about this next one of our pros and cons of living in North Dakota?
It's another area to help improve your finances…
Low Taxes
Because North Dakota is a very tax-friendly state.
First of all, income tax rates are fairly low. Maxing out at a little under 3%.
This tax rate is among the lowest. Of all states that have an income tax.
But unless you are an extremely high earner. You will never pay anything close to that income tax rate in North Dakota.
Everyone's tax situation is different. So, it's hard to be exact.
However a family with an average income. Will probably pay about 2% to the state for income taxes.
Check with your tax advisor. If you need a more exact estimate.
And ask him or her about the tax benefits of living in South Dakota too. They are even better!
Furthermore, North Dakota property taxes are reasonable too.
They result from the 2 things. First is the property tax rate. Second, the value of your property.
We know property values here are lower than average. So it stands to reason that property taxes follow the same trend.
Okay. I have hit the financial benefits of living in North Dakota to get us started. They are substantial in my opinion.
To sum it up, combine low unemployment, lots of job opportunities, a reasonable tax burden, and a low North Dakota cost of living.
And what do you get? A nice recipe for upward mobility. As it relates to your finances.
Next, I want to move on to some different living in North Dakota pros and cons. Unrelated to money.
Because, as the saying goes, there's more to life than money.
Peaceful And Rural Environment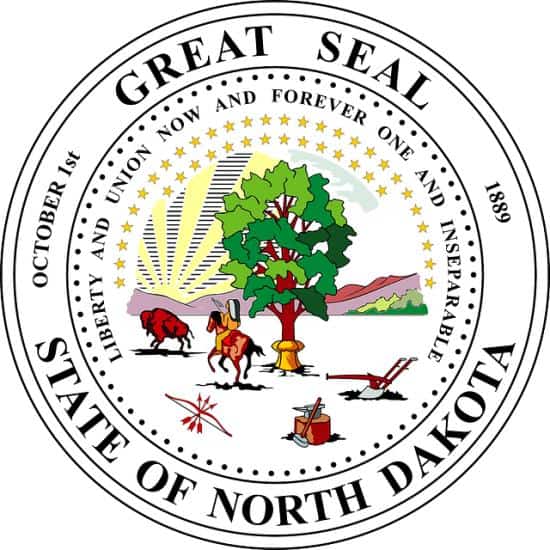 Are you looking for peaceful quiet surroundings? Perhaps a slower and more relaxed pace?
Then the North Dakota lifestyle will fit your needs.
Because nearly 90% of the state is filled with farms, ranches, and remote mining operations.
So, you won't find big-city hassles here. Or, crowds of people that get in your way.
Let's look at this from several perspectives…
Open Spaces For North Dakota Living
First of all, there are plenty of open spaces throughout this one of twelve Midwestern states. Mostly untouched by human development or urbanization.
The air is fresh. With little pollution to speak of. Partly because the state has virtually no traffic congestion.
Neither from commuting workers. Or, traveling tourists. Since North Dakota is one of the least visited states by travelers.
As a result, commute times are low. Unless you are traveling a long distance. So you can be to work from almost anywhere in minutes.
Furthermore, nowhere is this serenity more evident than in the badlands. One of the cool things about North Dakota.
They are part desert and part mountainous land. Where bison, elk, and other wildlife roam freely. It is also home to Theodore Roosevelt National Park.
Here, and elsewhere in the state, you will find the most beautiful sunsets. And dark skies for star-gazing far into the galaxy.
But even with all of the vast open lands. There are other great things about North Dakota and its landscape…
Good Cities For Living In North Dakota
Since you can find some good cities to call home here. The more notable ones that are attracting both singles and families include:
Fargo. Home to North Dakota State University. And the largest city by population in the state.
The capital of North Dakota is Bismarck. Located in the center of the state along the Missouri River.
Minot is also a notable town. Because of the United States Air Force Base located there.
Finally, perched along the Red River, is Grand Forks. Where the University of North Dakota is located.
But there is another quality about this state. That leads to its peaceful nature.
Perhaps it is the best one of the pros of living in North Dakota…
Friendly People
What is a North Dakotan? Well, how about a genuine, hardworking, and friendly person.
Since the residents of this state are helpful and outgoing. Partly because they love their state. With its wide open and rugged land.
Here are several ways all of this good nature of North Dakotans can be described…
First of all, "Dakota" is a Native American word. It means friend.
Furthermore, North Dakota is called "The Peace Garden State".
Referencing the state's large botanical garden. That symbolizes the friendship between the US and Canada.
Finally, "North Dakota Nice" is a common principle held by residents. Where people are friendly and respectful.
Last but not least, of all the good things in our list of pros and cons of living in North Dakota. We have…
Good Food And Beverages
The food and drink. And it is some hearty fare. Based on German, Norwegian, and Native American influences.
For example, there is hotdish, a filling casserole. Sure to warm you up on a cold winter night.
And steaks. Since I have had some of the most tender, juicy cuts. In and around these parts.
Bison. Tender and tasty like beef. But with fewer calories and less fat.
To wash it all down? There are a growing number of breweries and distilleries across the state.
Many brews use local agricultural products like wheat, barley, honey, and fruit. For a unique beer taste that's hard to find elsewhere.
Okay. That concludes some of the top reasons to live in North Dakota.
But, an article about the pros and cons of North Dakota would not be complete. Without addressing some of the reasons you might not want to move there in the first place.
So, let's keep moving. Because this state isn't for everyone…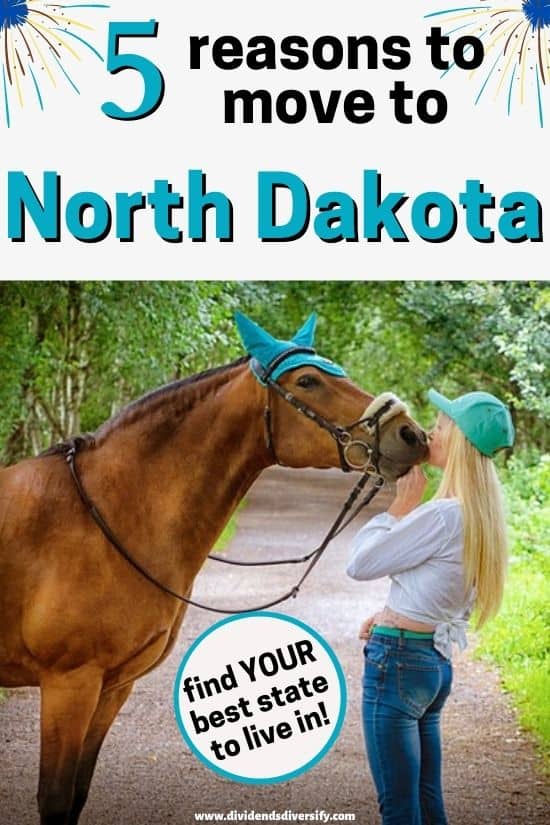 Long And Cold Winters
First, the good news. All four weather seasons are present here.
And I know that is important to many people. Since those same folks who would never consider moving to Florida.
However, winter is by far the longest season. With cold temperatures and have plenty of snow.
For anyone wondering, is North Dakota a good place to retire? Winter weather is the bad news here. As most seniors do not like it.
During the worst months of the year, it's common to have several days in a row. Where temperatures don't make it above 0 degrees Fahrenheit.
What's worse, it's a windy state. So winter wind chill factors often drop to dangerous levels. And they do so on a routine basis.
Next, snowfall is common. And statistically speaking, snow has been recorded in every month of the year. Except for July and August.
The springs are chilly too. So, it's normal to have snow on the ground into May.
Here are some things to consider. For surviving and prospering during a North Dakota winter:
High-quality hooded parka
Warm hat and gloves
Water-resistant winter boots
Good automobile tires with solid tread
Full-sized shovel in the trunk
Durable ice-scraper
Finally, be ready for the summer extremes too. Since temperatures can rise into the 90s. With plenty of humidity.
Other types of severe weather conditions can strike from spring to fall too. Such as flooding, earthquakes, and tornados.
So, make sure you have good property insurance in place. To protect your North Dakota quality of life.
Okay. Enough about the weather. Let's keep moving through the pros and cons.
And I have another one of the worst things about living in North Dakota…
Limited Population Density
Since there is another side to the peaceful rural environment.
Resulting from the small population and large landmass. It is the low population density in this state.
Here's how these factors play out…
Long Distances And Tedious Travel
You can pick a North Dakota town to live in. And hunker down.
If that's your style. Then great. Because you won't spend much time trying to get around.
On the other hand, trips elsewhere can be tedious. With endless roads. Alongside fields of crops.
Furthermore, many areas in the state are not directly accessible from the interstate. So, you have to plan extra travel time. To navigate the back roads.
Because a destination may not look far on a map. But the roads may not be direct. And the lack of road maintenance may limit your speed.
So, be sure to fill up your tank. Before leaving on a road trip. Especially during the winter.
And if you just need to get away. To a bigger city. Or, a warmer spot for spring break.
Realize that cities like Minneapolis, Sioux Falls, or Rapid City are hours away by car.
Also, the airports are small. With limited flight schedules to popular destinations.
Meaning air travel takes longer. And costs more money. Versus other more populated states in the country.
Okay. One more of the reasons not to live in North Dakota…
Life In North Dakota Means Not Much To Do
If you enjoy outdoor activities. Like fishing, hunting, trail biking, and cross-country skiing.
Or don't mind bowling, playing pool, video games, or hanging out in bars. You should be able to keep busy during your off-hours.
On the other hand, if you're looking for city life. Full of urban amenities and commercial entertainment options.
Outside of Fargo and Bismark. You will be disappointed.
And even in those cities, there's enough to do. But it can run out fast. If you need a lot of variety.
Thus, in terms of everyday fun. There's just not a lot going on in North Dakota.
Here's another potential problem with choosing to live in North Dakota.
Lack Of Diversity In Many Ways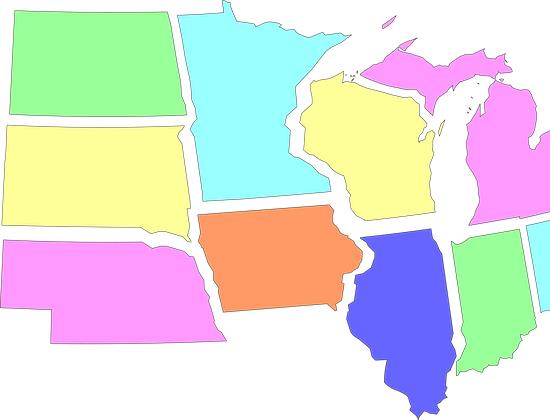 A small population. In a remote state. With few large cities.
All of these traits add up to a lack of diversity. And it plays out in several ways…
Cultural diversity. If theater, opera, modern art, or live music are your thing. Your options are limited.
Furthermore, there isn't much ethnic diversity either. Since almost 90% of the population is white.
It is evident in the popular foods I mentioned. Mostly meat and potatoes.
So, you're going to have a hard time finding Asian and Mexican restaurants.
Or mingling with a more diverse mix of friends. As part of North Dakota life.
Finally, as good as the job market is. And financial opportunities are. Even the state's economy lacks diversity.
Outside of agriculture and energy production. There might not be much demand for your expertise.
This puts a lid on population growth. Since many young people leave to pursue other fields.
And I have another one of the negatives of moving to North Dakota for you…
Shortage Of Housing Options
Depending on where you are looking to move. You may not be able to find a suitable new home.
Partly due to people moving to North Dakota for work. And the job opportunities created by the U.S. oil boom. Located in the northwest part of the state.
Thus, housing availability has been strained. For those relocating to North Dakota.
Towns like Minot and Williston. Were most dramatically impacted.
However, recent reductions in the oil demand. Also, builders trying to profit from the opportunity. Have reduced the severity of this issue.
How about another one of the dangers of living in North Dakota…
Lots Of Wildlife And Bugs
For those who love to spot wildlife. Life in North Dakota can be pretty cool.
But they can be dangerous too. Bison, moose, and deer are known to roam freely. And crossing roads when they care to.
This makes for dangerous driving conditions. For the unaware.
Bison can be aggressive and dangerous too. So, it's important to keep your distance if you encounter one.
For hikers and others who enjoy the outdoors in the western part of the state. There are venomous prairie rattlesnakes. That will attack if surprised or threatened.
Finally, summers can be quite humid. Creating ideal conditions for mosquitoes, ticks, and other insects. That range from annoying to life-threatening.
So, when living in a rugged land. It is smart to be vigilant at all times.
Okay. That completes my review of 10 moving to North Dakota pros and cons.
Allow me to wrap up with a summary.
Pros And Cons Of Living In North Dakota
My living in North Dakota pros and cons include:
Solid economic opportunities
Affordable living costs
Low taxes
A peaceful and rural environment
Good food
Long and cold winters
Limited population density
Lack of diversity
Shortage of housing options
Lots of wildlife and bugs
Hopefully, this discussion has helped you sort through some important questions. Such as:
1) Why move to North Dakota?
and
2) What is living in North Dakota like?
Best of luck with your decision. No matter where you decide to settle down!
More About Living In North Dakota And Beyond
Best Money Tools For Living In North Dakota (or anywhere)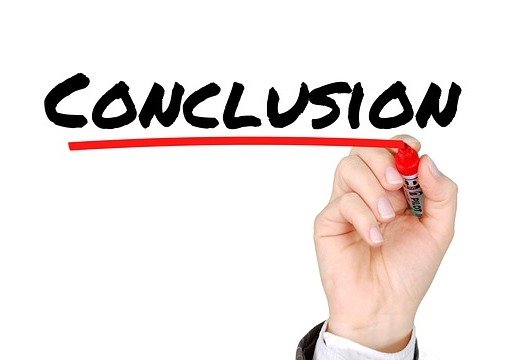 Author Bio, Disclosure, & Disclaimer: Please join me (Tom) as I try to achieve my goals, find my next place to live, and make the most of my money. However, I am not a licensed investment adviser, financial counselor, real estate agent, or tax professional. Instead, I'm a 50-something-year-old, early retired CPA, finance professional, and business school teacher with 40+ years of DIY dividend investing experience. I'm here only to share my thoughts about essential topics for success. As a result, nothing published on this site should be considered individual investment, financial, tax, or real estate advice. This site's only purpose is general information & entertainment. Thus, neither I nor Dividends Diversify can be held liable for losses suffered by any party because of the information published on this website. Finally, all written content is the property of Dividends Diversify LLC. Unauthorized publication elsewhere is strictly prohibited.
The Pros And Cons Of Living In North Dakota Explained