What To Know Before Moving To Michigan
If moving to Michigan is on your mind, then the pros and cons of living in Michigan will make for good reading.
And that's exactly what I have in store for today. Specifically, 10 moving to Michigan pros and cons.
Whether you are retiring, relocating to Michigan for a new job, or just looking for a fresh start. In a new place.
We have all the interesting things about Michigan living covered. So, let's get moving.
And sail through the top living in Michigan pros and cons…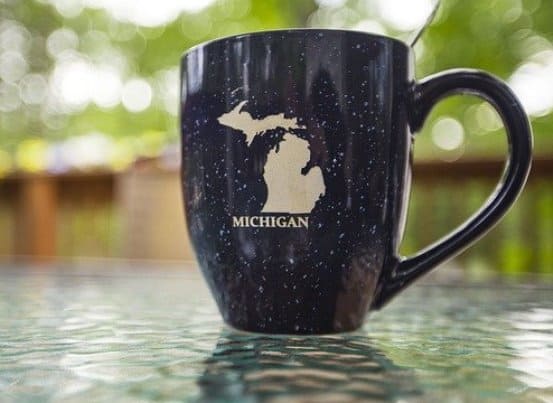 Disclosure: At no cost to you, I may get commissions for purchases made through links in this post.
Pros And Cons Of Living In Michigan
To get us started, here's a summary list of the Michigan pros and cons.
Variety of lifestyle choices
Reasonable cost of living
Lots of scenic beauty
Good higher education options
Plenty of fun things to do
Cold, snowy, cloudy winters
Poor transportation infrastructure
Spotty economic opportunity
High cost for a college degree
Questionable governance
We will go through each of these pros and cons of Michigan life in a moment. But first, I would like to highlight and answer an important question…
Is Michigan A Good Place To Live?
If you are trying to decide if moving to Michigan is a good idea. Then start by considering these things…
Benefits Of Living In Michigan
There are some good reasons to move to Michigan. Allow me to explain…
First of all, you can choose your Michigan lifestyle.
Ranging from small-town living. Up to one of the 30 largest cities in the country. That being Detroit.
While knowing that you will always have close access to beautiful outdoor settings. Including thousands of miles of shoreline. And the land that is full of more than 10,000 lakes.
Furthermore, you can have all of this without blowing your budget. Since both housing and other costs are quite affordable.
Throw in the fact there are some great colleges and universities. For furthering the upward mobility of you or your family.
And there are many fun things to see, do, and get involved with. In what is known as "The Mitten State". Because of the unique shape of its land.
But, a discussion about the pros and cons of Michigan would not be complete. Without examining the other side of this argument…
Here goes…
Reasons Not To Move To Michigan
First on my list is the weather. Since winters are long and harsh. With plenty of snow and cold temperatures.
Furthermore, much of the time the skies are cloudy and grey. For anyone who needs a lot of sunshine.
Then, when it comes to getting around. The snow and cold temperatures do not make it easy.
Also, many of the state's roads are in poor condition. Plus you will pay a small fortune for auto insurance here.
Yes. As I mentioned, there are some excellent colleges and universities state-wide. But tuition costs are on the high side. In exchange for getting that college degree.
Finally, the state's track record for governance is not so good. With a couple of high-profile examples that prove it.
Okay. We now have those important state features taken care of. And know a little bit about the Michigan quality of life.
So now, let's dig into the details about the 10 pros and cons of living in Michigan…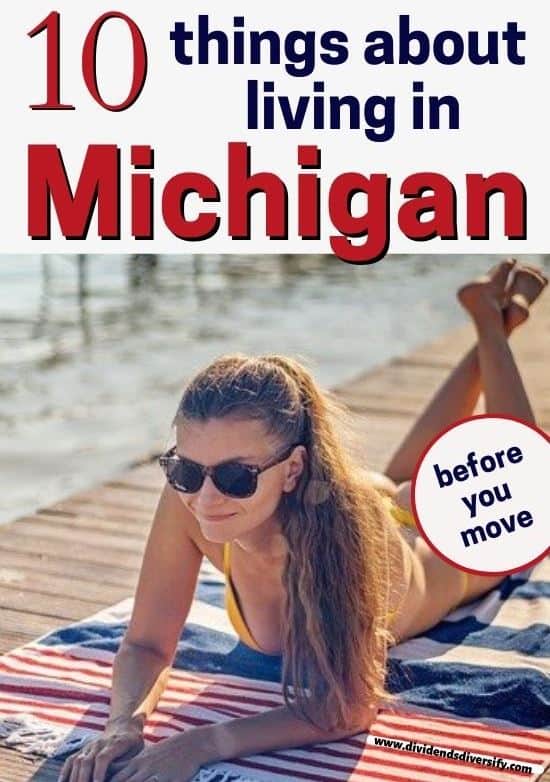 Variety Of Lifestyle Choices
Whether you are an urban professional. A college-town type. Or, consider yourself outdoorsy.
The state has something to offer every lifestyle choice. From country living to big-city life. And plenty of options in between.
Here is what I mean…
Urban Living In Michigan
Detroit leads the way for urban living in the state. Since the population of the Detroit-Warren-Dearborn metropolitan area is home to more than 4 million people.
For the city types in the audience. Be sure to check out Midtown. One of Detroit's most popular areas.
Sandwiched between two of Detroit's other neighborhoods. Specifically, New Center and Brush Park. Midtown is the connection between them.
Among an abundance of restaurants, bars, and shops, you will find:
Wayne State University
Detroit Symphony Orchestra
Museum of Contemporary Art Detroit (MOCAD)
But you say you are not the big-city type. That is okay. Here's why…
Small-Town Living In Michigan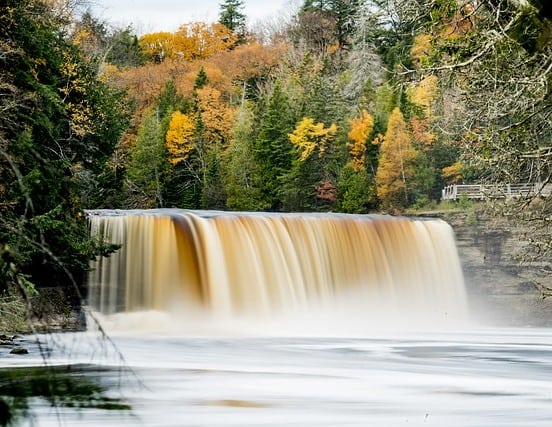 There are hundreds of small towns throughout this state. So you can relax and settle down.
Without the hassles of the big city. In a more family-friendly environment.
For those of you who like more remote small-town living. Consider the state's upper peninsula. Or, UP for short.
It is a heavily forested region. Extending out from the northeast border state of Wisconsin. With shoreline access to three of the Great Lakes.
The UP is accessible from the lower peninsula. But only by taking the Mackinac Bridge over the Great Lakes.
It's a great area for you outdoorsy types. With close access to hunting, fishing, camping, and boating.
On the other hand, maybe Detroit is too big. And the UP to remote.
Then another one of the best things about Michigan living? It has options that fall in between.
Midsize And College Town Living In Michigan
You will also want to consider Grand Rapids.
It is the second-largest city in the state. With a population of about 200,000 people.
Often considered one of the best towns in the United States. For its overall quality of life.
On the other hand, do you need to live where you can feel the university vibe? Then consider these great college towns:
East Lansing
Kalamazoo
Mount Pleasant
Next on our list of reasons to live in Michigan. How will this state impact your pocketbook?
Let's discuss…
Reasonable Cost Of Living
And you will be happy to know. That the average cost of living in Michigan is quite reasonable.
Allow me to put some numbers behind that statement. Courtesy of BestPlaces.net…
Housing Prices When Living In Michigan
For anyone who has read some of my money management articles. You already know that housing costs will consume the biggest part of your monthly budget.
And here's the good news about the price of homes here…
The median home value here is about 30% less. When compared to the national average.
Looking to rent rather than buy? I understand. Because owning a home is a big commitment.
But the state won't let you or your budget down.
Since rent for a 2-bedroom apartment is also very affordable. Running nearly 23% less than the average across the United States.
Other Costs Of Living In Michigan
And you can pick up some additional savings. To further balance your budget here.
For example, groceries run about 6% lower. Healthcare, a 14% savings. While utility costs are on par with the rest of the country.
Unfortunately, transportation expenditures will run higher here. I will have more on that topic a little later.
But suffice it to say. This state ranks well for a low cost of living.
Do you still want to shave a few bucks off your budget? If so, here are a few tips and tools that I suggest…
Ways To Save More Money Living In Michigan (or anywhere)
First of all, maintain a high credit score. So you can get the best deal on a mortgage. Or, a new apartment lease.
You can check your score for FREE. Using Credit Karma. Then make it the highest it can be.
On the other hand, you might be ready to buy a house. Since they are quite affordable here.
If so, shop for the best mortgage rates online.
Next, get cashback. From all of your online purchases. By signing up for the Rakuten cash rebate app.
To earn cash rebates. Even on your Amazon purchases. It is a great way to save money.
And as a bonus. Rakuten even gives you 10 dollars in cash after coming on board and making your first purchase.
Next, save even more when grocery shopping at your local grocery store.
Be it Kroger, Meijer, Walmart, or Save A Lot since they are the stores with the most locations in Michigan. All of the competition means better prices for the things you need.
Best Way To Manage Your Money Living In Michigan (or anywhere)
Last but not least. It is important to get a handle on all of your finances.
When considering the pros and cons of moving to Michigan. Or anyplace, for that matter.
Whether preparing a budget. Just checking your accounts online. Or managing your investments.
Do these tasks quickly and for FREE. By using the online tool from Empower.
Because Empower saves time and makes managing your money less of a chore.
Don't miss out. Since all of these tips and tools work anywhere you decide to live!
And they are all FREE to sign up and use.
Combine these tools with one of the lowest cost of living states. And you have an excellent recipe for improving your finances.
So don't delay. Master your money matters!. Before, during, and after your big move.
Okay. Enough about money.
The pros and cons of living in Michigan must continue…
Lots Of Scenic Beauty
It is unique here. Versus other areas in the Midwest. Since this state is surrounded by vast amounts of water.
Due to the massive water features of the Great Lakes. It's kind of like living by the ocean.
Great Lakes Living In Michigan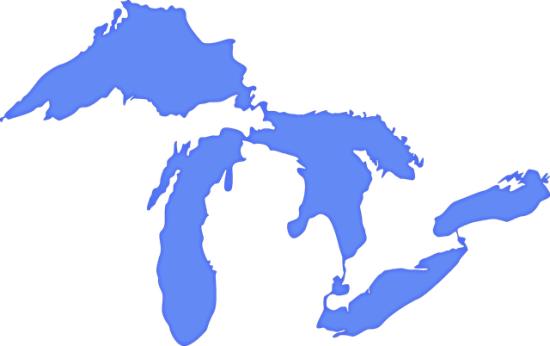 It is quite amazing. That the state's coastline borders four out of the five Great Lakes. Most of every state in the Midwest.
Both the UP and the Lower Peninsula. Have just one side of their land connected to the lower 48 states.
First, the Midwest state of Indiana, to the south of the Lower Peninsula. And second, is the state of Wisconsin to the southwest of the Upper Peninsula.
Otherwise, the peninsulas are landmasses. That shoot out into the Great Lakes. Providing the only beaches in the Midwest.
So, in Michigan, you get over 3,000 miles of coastline to explore. Second only to the vast coastal state of Alaska.
What's more, it's freshwater. And you don't have to worry. Since there are no sharks. Like in the ocean.
Speaking of lakes. It doesn't stop there. Because the state is home to more than 11,000 inland lakes.
Tell that to the residents in Minnesota. Since their state is known as "The Land of 10,000 Lakes".
Next, the outdoors do not start and end with lakes. Because here are some more cool things about outdoor life in Michigan…
Other Places For Getting Out in Michigan Nature
First of all, there is the entire Upper Peninsula. It holds almost one-third of the state's land. But has only a tiny fraction of its residents.
There you can check out the Porcupine Mountains. And the abundant waterfalls making their way to Lake Superior in and around the area.
Then check out the state's sandy dunes. They are mainly on the shoreline of Lake Michigan between Muskegon and Ludington.
Visitors can see these impressive dunes at spots like the Sleeping Bear Dunes National Lakeshore. Which has dunes that top out hundreds of feet high.
Other points of interest for the explorer in you include:
Pictured Rocks National Lakeshore
The Black Rocks of Presque Isle Park
Fisherman's Island State Park
Tahquamenon Falls
Mackinac Island
And what makes these outdoor attractions all the better? It's the next one of our perks of living in Michigan…
Four Season Living In Michigan
Because you will get to enjoy all four seasons of weather here. Bringing plenty of variety to your outdoor lifestyle.
Spring temperatures thaw the winter chill. And bring the lush forests and countryside to life.
Summers are warm and inviting. Providing an opportunity to visit beaches along the Great Lakes.
While autumn is the best season. As the temperatures turn crisp. And the leaves turn vibrant colors of red, yellow, and orange.
Making the UP perfect. For a fall getaway.
Finally, winter arrives. Bringing in that white Christmas. And ushering in the new year.
Leading me to another of the living in Michigan pros and cons. This one falls squarely in the advantage column…
Plenty Of Fun Things To Do
Indoors or out. Leisure activities are plentiful.
For the outdoors enthusiast. Consider these options:
Kayaking
Boating
Fishing
Hiking
Camping
Hunting
Skiing
Ice skating
Snowmobiling
Golfing
Speaking of golf. The state has one of the highest numbers of public courses in the United States.
So, if you're an outdoorsy type. Then it's tough to find a better place to enjoy rugged outdoor adventures. Even in the best Midwest states.
Tired of outdoor pursuits? Then look at some of these other recreational and cultural options;
Tulip Time Festival in Holland
Grand Rapids art festival
Henry Ford Museum
Detroit theatre district
Or, hop on the Lake Express ferry in Muskegon. It will take you across Lake Michigan to Wisconsin. Where you can explore the Milwaukee metropolitan area and beyond.
Ready to hit the couch. Or suit up and go to the big game?
Then realize that Detroit has pro sports teams in each of the four major leagues.
Tigers: Major League Baseball
Pistons: National Basketball Association
Lions: National Football League
Red Wings: National Hockey League
Collegiate sports are also huge in this state. The annual Michigan vs. Ohio State football game is a classic example. OSU, their arch-enemy calling Columbus, Ohio home.
While the University of Michigan versus Michigan State rivalry too. Is one of the fiercest intra-state feuds you will find.
But there is one thing the college sports fans here can all agree on here. Specifically, no one has much use for any of the sports teams hailing from Ohio State University.
Speaking of college. That's another area that falls into the pros of living in Michigan…
Good Higher Education Options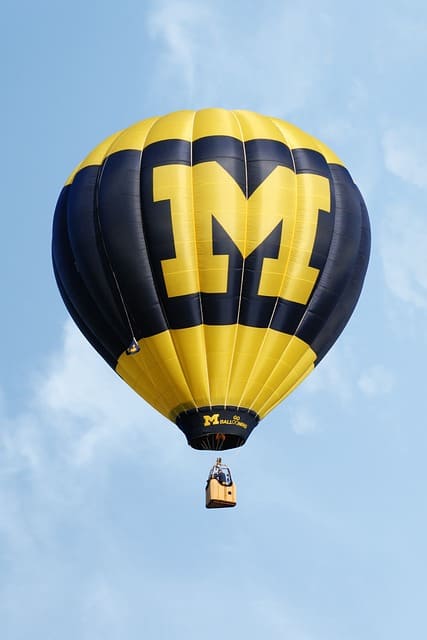 Because you and your family will have access to a top-notch group of schools.
In the Michigan university system. For the educational opportunities, they offer.
I've mentioned several of the schools previously. But, here are a few examples in summary form.
And according to U.S. News:
University of Michigan – Ann Arbor
Michigan State University – East Lansing
University of Detroit Mercy – Detroit
Central Michigan University – Mount Pleasant
Western Michigan University – Kalamazoo
Wayne State University – Detroit
Okay. That concludes my list of 5 advantages of living in Michigan.
But, we have to balance this conversation out. As part of living in Michigan pros and cons.
Thus, here are 5 cons of living in Michigan.
Keeping us on the move through the facts about "The Wolverine State".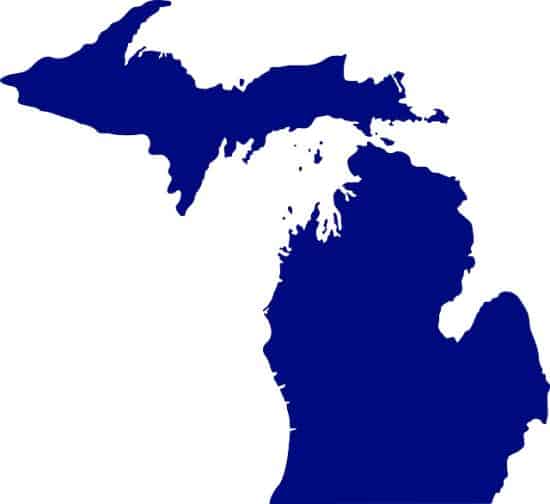 Cold, Snowy, Cloudy Winters
The winters are harsh in this state. There is no way around it.
First of all, there is snow. Because this state gets a lot of it.
Known as lake effect snow.
It is a result of cold air moving down from the north. And passing over the warmer Great Lakes.
The warm air coming off the lakes moves up into the atmosphere. Mixing with the cold air from the north.
Creating snow clouds. And many inches of snow dropped nearby.
As a result, the large annual snowfall here. Is measured in feet. Not inches.
Furthermore, most schools and businesses will not close. Just because of the latest snowstorm.
So, if you are coming from a state. Where a dusting of snow will shut things down. For a day or even more.
You will have an adjustment to make. By routinely moving the snow off your drive and walks. Getting out. And going about your family's daily business.
Then there are the dark days. Since the state often has cloudy skies. And limited hours of Midwest daylight.
Even during the spring through fall. There are many cloudy, grey, overcast days. So, if you need the sun to feel your best. You are going to experience many days without it here.
Finally, cold temperatures will get your attention. If the clouds and snow have not already.
Because, from December through February, this is one heck of a cold state.
High temperatures during the days will routinely be below freezing. While low temperatures below zero, are quite common.
To sum it up, get ready for long, harsh winters. Stock up on warm clothes, ice scrapers, and snow removal equipment.
Or, just move to a warm-weather state!
Let's get on with the next one of our bad things about living in Michigan…
Poor Transportation Infrastructure
Since getting around this state in your auto. Can present some challenges.
First, there are the roads. Which are generally in poor condition.
Because of the extreme seasonal temperatures and snow causing issues with cracking and potholes. Furthermore, repairs do not always happen on a timely basis.
As a result, Consumer Affairs ranks the state as one of the worst. For the condition of its roads.
Nevertheless, locals will jokingly tell you. There are only two seasons here. First, winter. And second, road construction season!
Next, I know you will want to explore the Upper Peninsula. After moving to Michigan. Since it is a great experience.
But realize, there is just one significant highway (Interstate 75). In the western part of the state that leads you to the north. For your crossing of the Mackinac Bridge.
Once you have arrived in the UP. It's mostly rural highways. And country roads. So, plan some extra travel time.
Finally, there is what is known as a Michigan left turn. Since streets are designed differently here.
As a result, to make a left turn in many cases. You are required to turn right before you effectively make a U-turn to go in the opposite direction.
After seeing this set up a few times. You won't have much trouble with it. But, I thought it was worth a mention.
Moving onto the next one of the bad things about Michigan…
Spotty Economic Opportunity
Traditionally, the economy here has been very cyclical. Rising, then falling hard. During recessionary times. Creating a big impact on the job market.
This has been due mainly to reliance on the automotive industry. And the many businesses that have sprung up over the years to support it.
On the other hand, the economy has become more diversified. Especially after the Great Recession of 2008 through 2009 took a heavy toll.
As of the time of publication, the unemployment rate. Was very close to the average across the United States.
Nothing like the super low unemployment. Seen in a state like Nebraska. An economy that is based on a less cyclical industry. Specifically, agriculture.
Let's move to the next item on my list of disadvantages of living in Michigan…
High Cost For A College Degree
Earlier, I mentioned the state has some excellent universities. And it does.
The downside to this, however, is the high price tag that comes with attending any of these schools.
On one hand, the cost of a college degree is rarely cheap. No matter where you go.
On the other hand, some states offer up higher education. At more affordable prices.
The southwest state of New Mexico, for example. It has some of the lowest in-state tuition rates you will find. Running a fraction of the cost of tuition in "The Mitten State".
Next, and last but not least. One more of the worst things about living in Michigan…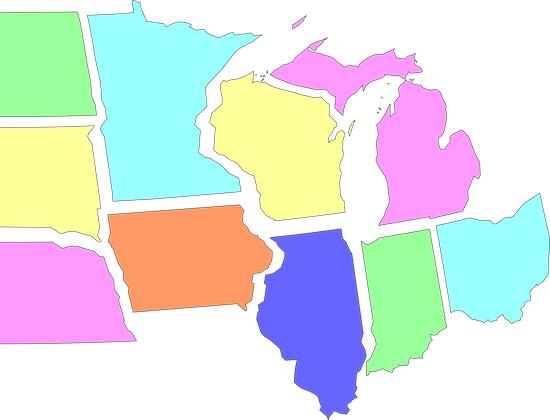 Questionable Governance
Because the governance in this state has been suspect at times.
Here are a few examples…
Michigan Governance Making The News
Detroit came under the microscope back in 2013. As the largest American city to declare bankruptcy.
The city of Flint's water supply made big news too.
Because of the public health crisis that started in 2014. When the drinking water for the city was found to be contaminated. With lead and bacteria.
On the other hand, Grand Rapids is one of the few cities. Where you can safely drink tap water.
That's a good sign. Since many parts of the state struggle with providing this basic service.
Taxes When Living In Michigan
You won't catch a break on taxes here either.
First of all, the state taxes income at a flat rate. Amounting to more than 4%.
Furthermore, the average property tax rate is one of the highest in the country. At about 1.5%, depending on where you live.
Finally, sales taxes take a toll too. Grabbing another 6% on top of your purchases of goods needed to make a life in Michigan.
Considering the winter weather here. And the taxes. They are a couple of strikes against anyone considering the pros and cons of retiring in Michigan.
Cost Of Auto Insurance
Living in this state means you will pay much more for auto insurance. Versus other states in the country.
Partly due to legislation passed related to the No-Fault Car Insurance System. And, Compulsory Personal Injury Protection.
Okay. That's all I have for you today about life in Michigan. Allow me to wrap up with a summary…
Pros And Cons Of Living In Michigan
My top pros and cons of moving to Michigan include:
Variety of lifestyle choices
Reasonable cost of living
Lots of scenic beauty
Good higher education options
Plenty of fun things to do
Cold, snowy, cloudy winters
Poor transportation infrastructure
Spotty economic opportunity
High cost for a college degree
Questionable governance
I hope this discussion has helped you to fill in the blanks. And answer some important questions. Such as…
1) What is Michigan like?
and
2) Should I move to Michigan?
Best of luck. No matter where you choose to settle down.
More Reading About Living In Michigan And Beyond
Make The Most Of Your Money Living In Michigan (or anywhere)
Throughout the article, I mentioned several of my favorite financial tools.
They are summarized here for your convenience: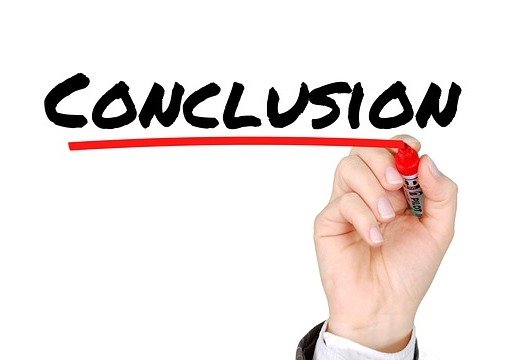 Author Bio, Disclosure, & Disclaimer: Please join me (Tom) as I try to achieve my goals, find my next place to live, and make the most of my money. However, I am not a licensed investment adviser, financial counselor, real estate agent, or tax professional. Instead, I'm a 50-something-year-old, early retired CPA, finance professional, and business school teacher with 40+ years of DIY dividend investing experience. I'm here only to share my thoughts about essential topics for success. As a result, nothing published on this site should be considered individual investment, financial, tax, or real estate advice. This site's only purpose is general information & entertainment. Thus, neither I nor Dividends Diversify can be held liable for losses suffered by any party because of the information published on this website. Finally, all written content is the property of Dividends Diversify LLC. Unauthorized publication elsewhere is strictly prohibited.
The Pros And Cons Of Living In Michigan Explained